Community builder of Startup Asia Women and Asia Corporate Women, Christina Teo , has made it her mission to empower women to be in the know and to take charge of their growth and destiny. She has launched a series called "Women Changemakers" at The Hive and has chosen these 3 female executives that have taken charge of their lives to share more about their journey and inspire others.
1. Crystal Lim-Lange, Founder of Forest Wolf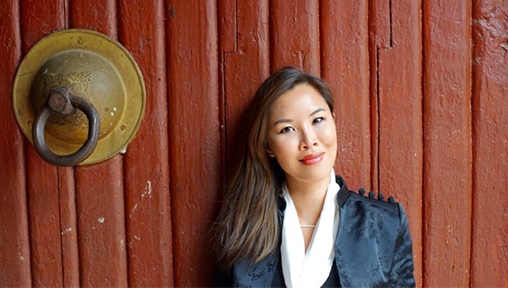 Crystal Lim-Lange is a veteran in holistic education. She's known for spearheading "Roots & Wings" a programme in NUS that educates thousands of millennials on self-awareness, mindfulness, empathy, and resilience skills. NUS is the first university in the world with a future-ready skills programme. Crystal recently started Forest Wolf, a one-of-a-kind mindset change agency.
Vanilla Luxury: What inspired you to start Forest Wolf?
Crystal Lim-Lange: I'm passionate about helping people upgrade their "inner technology" - their skills, mindsets and beliefs, which are so essential if we want to lead a happy and meaningful life. The world is changing so rapidly and every day I speak to companies or people who are dealing with disruption on a mental, emotional, social, physical and spiritual level.
2.  Elaine Liew, Chief Operating Officer at IBM Cloud Asia Pacific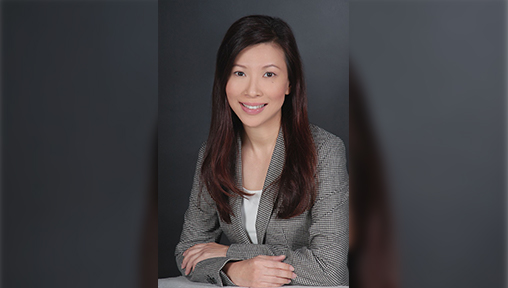 Elaine Liew is an IT veteran. She has more than 25 years of experience in channels distribution, governance, alliances and partner management, sales strategy and management, product marketing and large bids management. Currently, Elaine's leading the Asia Pacific Cloud business in IBM. Elaine has a stunning track record at companies like SAP, Oracle, Dell EMC in Asia Pacific regional roles, reporting to Global.
Vanilla Luxury: What has been your greatest challenge faced in a male-dominated industry?
Elaine Liew: When I first started my job in an IT firm, I didn't notice the difference as there was a higher percentage of women in that firm. However, as I moved up the career ladder over the years, I begin to feel like the minority, or the "odd one out". The biggest challenge was being accepted and recognised as women represent less than 20% in the Science, Technology, Engineering and Math industry.
3. Sonia Wedrychowicz, Head of DBS Consumer Bank Technology Singapore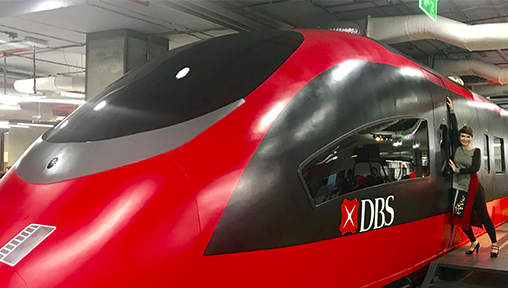 Sonia Wedrychowicz is a transformation guru who started her career in banking over 23 years ago as a Junior Product Manager in Citibank in Poland. During the first few years, Sonia was entrusted with introducing innovative products to the Polish banking industry and leading big teams of hundreds of staff members. After 18 successful years in Citibank, Sonia received an offer from Standard Chartered to head the consumer bank in Malaysia – which she accepted. Fast forward to a few years, Sonia joined DBS Bank in Feb 2015 as Managing Director, COO & Head of Business Solutions of the Digital Bank. She has recently been responsible for the Singapore Technology for the Consumer Bank where she built the largest Open API portal and sandbox in the world.
Vanilla Luxury: What has been the toughest part of changing from a European working culture to an Asian working culture?
Sonia Wedrychowicz: Well, while I have found lots of similarities between the Asian and western working culture, there is one acute difference. We Westerners, and especially we, Polish people, have a very limited respect for the authority of any kind. That may be related to our history, as we spent the last 200 years (with small breaks) under hostile regimes and foreign conquerors. We, therefore, don't really care what title or position people hold - what matters to us is who they are as individuals, what values they represent and how they relate to other people.
In Asia, people have a much higher respect for authority, which in many cases leads to an obedient following of commands and orders without challenging them enough. That, in my opinion, can lead to less creativity. True innovation is closely related to challenging the status quo and coming up with the disruptive ideas that by definition require a lot of debate and brainstorming. This mindset is the biggest change I had to face when working in Asia, and adapting to it was quite a challenge.
The Women Changemakers Panel is going to be held on March 28th from 6:30 pm to 9:30 pm at The Hive. Buy your tickets ($15 including dinner and drinks) at https://wantthingsdone.com/changemaker/.