Thinking of investing in a piece of fine jewellery? Fine jewellery is generally made of solid gold, sterling silver, platinum or other precious metals and rare gemstones such as real diamonds, rubies, and sapphires. 
Whether you're looking for that statement necklace for a special occasion or bespoke engagement rings to embark on the next chapter of your life, check out what these fine jewellery brands have to offer. One thing is for sure - you'll be able to find top-notch designs and great quality craftsmanship.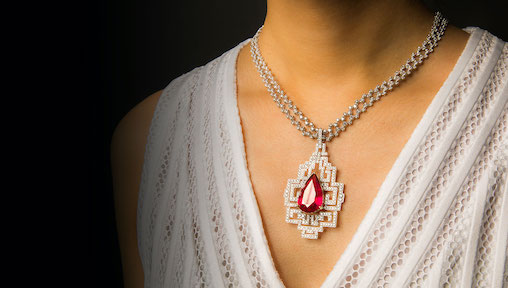 This jewellery shop in Singapore was founded 25 years ago by husband and wife duo Vinod and Sangeeta More. Each piece of jewellery from The Jewel Box is handcrafted by skilled artisans using traditional and modern jewellery techniques and only the most precious metals, diamonds and coloured gemstones.
Make a statement with their stunning Ornament Puzzle-Set Diamond Drop Earrings that can be accentuated with a matching sleek Mystify Puzzle-Set Diamond Bangle; sparkle with their unique Quatro Puzzle-Set Diamond Ring; elevate any outfit with The Jewel Box's geometric Décoratifs Puzzle-Set Diamond Earrings or elegant Garland Diamond Drop Earrings.
Have your own design and budget in mind? The Jewel Box also offers personalised and discreet consultations as well as specialised bespoke jewellery designs and the repurposing of existing jewellery. With high standards of quality and warm and personal touch, the team at The Jewel Box will refine the design of your fine jewellery piece until the details and proportions perfectly match your style and personality.  
Think of the joy of knowing that you own a fine jewellery piece which no one else on the planet has –  a jewellery piece that is unique to you, and only you.
Call (+65) 6733 4100 or email [email protected] to arrange a gallery visit or consultation.
Calla Lily offers fine bespoke jewellery and specialises in coloured gems. Gemstones that interact with light to create special optical effects or "phenomena" are known as phenomenal gems.
Designer Emily Tan has always been intrigued by phenomenal gemstones, from colour-change Alexandrites, cat's-eye Morganites, to Star Sapphires because they are fascinating and extremely rare. 
The colour-change effect in gemstones is best seen in Alexandrites, but can also be apparent in some Sapphires, Spinels, and Garnets. In Alexandrites, it's traces of chromium that allows through almost equal wavelengths of green and red light, creating a delicate balance of reflected light. Under daylight rich in greens and blues, they look greenish blue, but under incandescent light rich in red wavelengths, the gems appear purplish to red.
Click here or Whatsapp/call (+65) 9772 9392 or email [email protected] to book a studio consultation.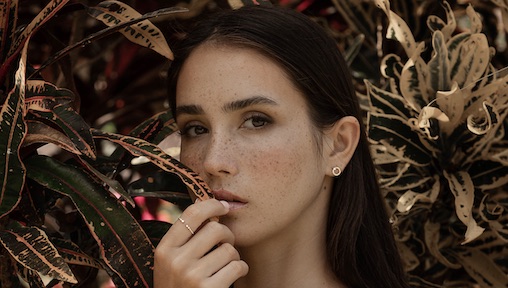 If you are looking for fine jewellery and are concerned about where the product comes from, Scéona is a sustainable fine jewellery brand for women to wear beautiful pieces, and feel good about it. By using only non-directly-mined luxurious materials such as 18 karats recycled gold and lab-grown diamonds, Scéona pieces combine uncompromising quality, exquisite designs and a great deal of respect for the planet.
Its minimalist aesthetic is never an obstacle to creativity. Scéona is very much committed to pure lines, elegant proportions and subtle details.
Scéona offers free delivery and all their pieces come in high-quality timber wood boxes sourced from sustainable forests and handcrafted in New Zealand.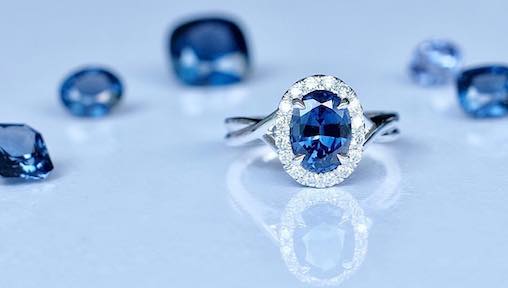 Fine gem collectors and jewellery connoisseurs looking for unadulterated and untreated coloured gemstones can turn to Heritage Gems Fine Jewellery. The jewellery shop in Singapore believes that luxurious jewellery need not be accompanied by lavish price tags. Their designs are unique and pieces are delicately handcrafted to ensure you have a piece of bespoke jewellery to call your own. 
Heritage Gems' philosophy is to craft exceptional yet affordable fine jewellery using one of Mother Nature's most prized possessions – diamonds and natural gemstones. Their designers and craftsmen create fine jewellery pieces that remind you of your past travels, memories of your loved ones and the most cherished moments in your lifetime.
Click here or call (+65) 6762 2990 for more information.