fashion
Where to Buy Personalised Bespoke Jewellery in Singapore
Published Date
: 30 Nov 2021 10:00

From rare coloured gemstones to sparkling diamonds, here are the top bespoke jewellers in Singapore for personalised jewellery
What's so special about bespoke jewellery? They are one-of-a-kind, of course! Exclusive only to you, and personalised to your taste, style and preferences.
There is a misconception that the customisation service offered by jewellery houses increases the price of these bespoke jewellery pieces by tenfold. Not necessarily; you'll be able to find a whole range of bespoke jewellers in Singapore that cater to different price ranges from affordable to luxury.
Here's where to buy personalised, bespoke jewellery in Singapore.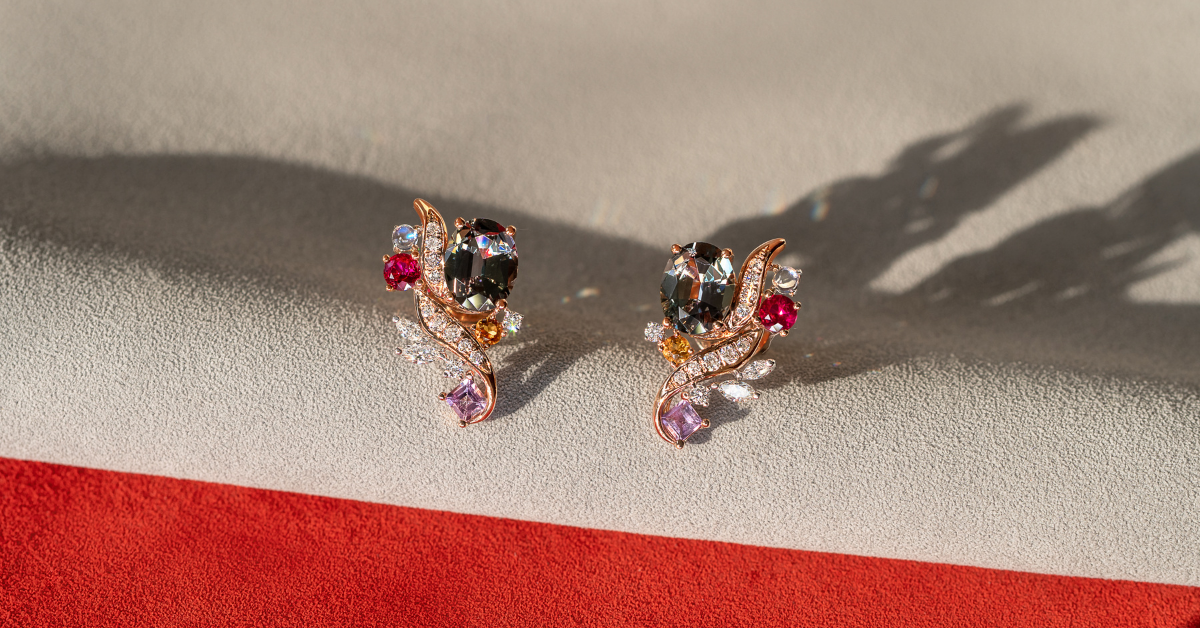 Looking for gorgeous, meaningful jewellery that is personalised to your liking? One of the hottest jewellers in town MADLY is a bespoke service provider that customises jewellery using rare gems - the top 0.1% of coloured gems to be precise.
Just a scroll through MADLY's Instagram feed or website will reveal the wide variety of gemstone types they carry, and the boundless creativity that their designers have. Not only are these jewellery pieces style statements, they also bring a pop of colour to any occasion. Using Sapphire, Spinel, Tsavorite, Paraiba Tourmaline and many more gemstones, you can create bespoke engagement rings, cocktail party bracelets, birthstone necklaces, bejewelled earrings… the list goes on! Every piece is hand-drawn from scratch, every coloured gem completely unique, and ethically sourced.
MADLY is the first in Singapore to be Accredited Ethical Members of the International Colored Gemstone Association so you can purchase your gems from MADLY with the comfort and knowledge that any treatments and enhancements of the gemstone are fully disclosed, gems are mined responsibly and traded sustainably, not sourced using child labour, and obtained legally. 
In the age of the experience economy, MADLY's bespoke process of you sitting next to an experienced designer, choosing every gemstone together, and actualising a vision of heirloom-worthy jewellery that embodies you, and can be passed on to your children or grandchildren, is luxury redefined! If it's a piece for yourself to wear, you can be certain that this piece embodies your style, achievements or aspirations.
And for a gift for someone else, 'it's the thought that counts' the most! Each jewellery piece you choose to create will certainly define all the love you could muster. So, while at the end of the day, you do walk home with a beautiful piece of jewellery, you get both the experience, as well as the bauble.
Check out MADLY's Instagram for inspiration and website for the most meaningful jewellery you'll ever own!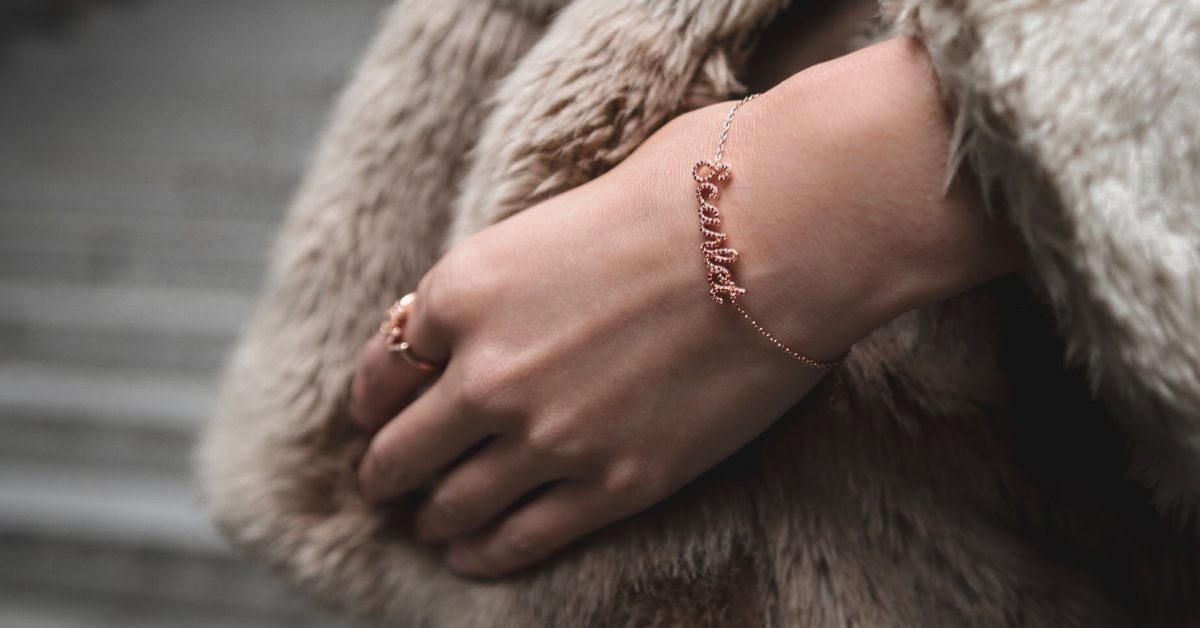 Hailing from The Big Apple, Alluressories is a luxury jewellery brand that creates a line of delicate personalised and inspirational jewellery, each being one of a kind.
Our jewellery can say a lot about our personality."Allure" refers to the power of enticing through personal charm and individual style via your accessories.
Check out the signature collection - "Make It Yours". Alluressories design timeless pieces to capture the moments you never want to forget. A name, a memory, a date, a word that tells a story or has significance to you or your loved one.
You can even match your personal story with your combination of sparkly diamonds or a rainbow selection of 15 coloured gemstones. These make great surprise gifts for loved ones too!
The innovative 3D programme online allows you to design your own jewellery and preview it with pricing immediately. This collection provides a universe of finest and hand-finished jewellery made from high-quality materials, custom-made in 925 silver or 18K gold. 
What's more, each piece of jewellery can be set with manmade coloured stones or quality GH VS1 diamond. 
And all fonts are handwritten by a designer, making your jewellery personalised and truly unique!
With the "Make It Yours" collection, spread love, inspire and celebrate your personal story through unique jewellery that can be worn every day and lasts for a lifetime. 
What's your story? Make it yours online! Worldwide shipping available.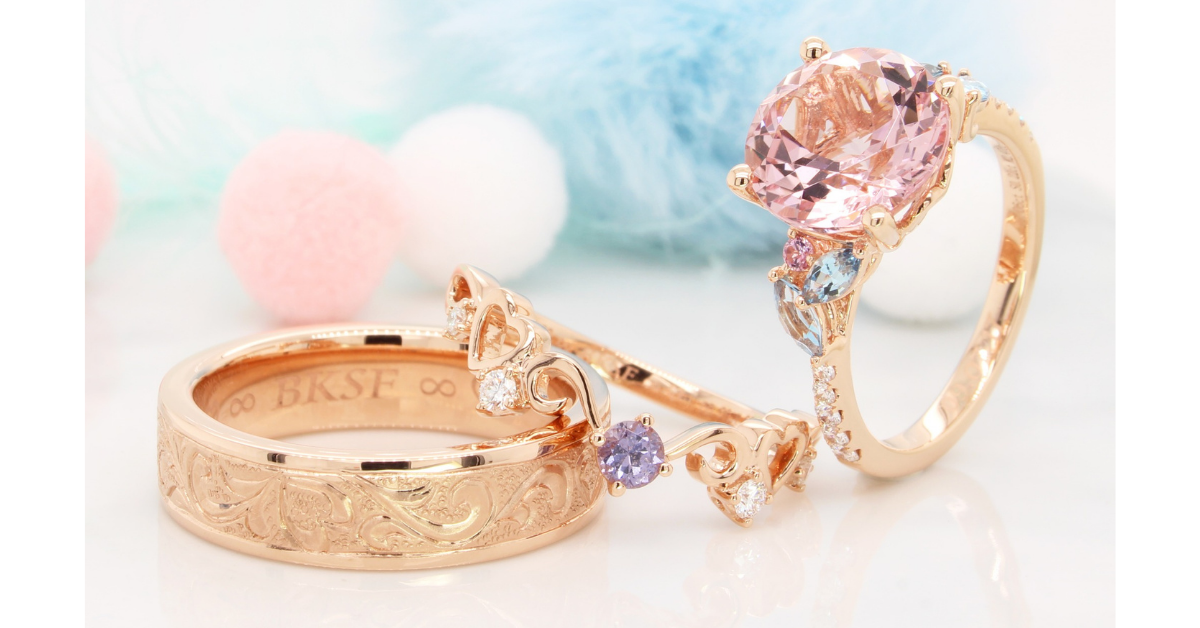 "GIOIA" means "Joy" in Italian and it indeed is the feeling we get when we see precious gemstones and diamond jewellery. Based in Singapore, GIOIA Fine Jewellery focuses on bespoke and customised fine jewellery with coloured gemstones and diamonds.
The brainchild of jewellery designer Cheryl Woon, every jewellery piece is one-of-a-kind. A graduate from Nanyang Academy of Fine Arts with a major in Jewellery Design, Cheryl has been devoting her time and career into crafting bespoke and customised fine jewellery since 2010.
Cheryl shares with her clients the unique story behind each precious gemstone, allowing you to understand the rarity and uniqueness in the gemstone that you have chosen. Whether it is your birthstone or your preferred colour, spoil yourself with various coloured gemstones such as pigeon blood ruby, royal blue sapphire or neon paraiba tourmaline. Each precious gemstone is handpicked for its brilliant colour and finest quality.
After the gemstones have been selected, it is time to explore the different range of jewellery designs available. Whether you have a jewellery design idea in mind or are open to exploring various design possibilities, Cheryl believes in giving her clients her uncompromised commitment throughout the entire process in order to design a bespoke, customised piece of fine jewellery that is a representation of you.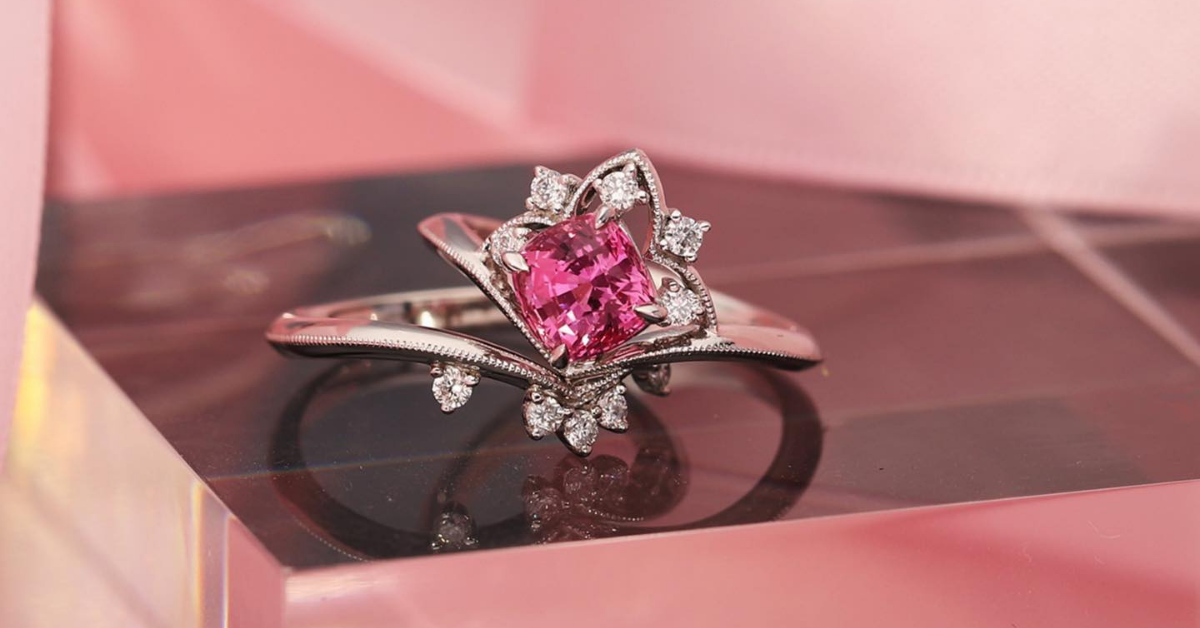 Calla Lily offers fine bespoke jewellery and specialises in coloured gems. Gemstones that interact with light to create special optical effects or "phenomena" are known as phenomenal gems.
Designer Emily Tan has always been intrigued by phenomenal gemstones, from colour-change Alexandrites and cat's-eye Morganites to Star Sapphires because they are fascinating and extremely rare.
The colour-changing effect in gemstones is best seen in Alexandrites, but can also be apparent in some Sapphires, Spinels, and Garnets. In Alexandrites, it's traces of chromium that allow through almost equal wavelengths of green and red light, creating a delicate balance of reflected light. Under daylight rich in greens and blues, they look greenish blue, but under incandescent light rich in red wavelengths, the gems appear purplish to red.
Emily has even worked with internationally renowned designers, including Jimmy Choo Couture in London, Marni in Milan, and Kara Ross in New York.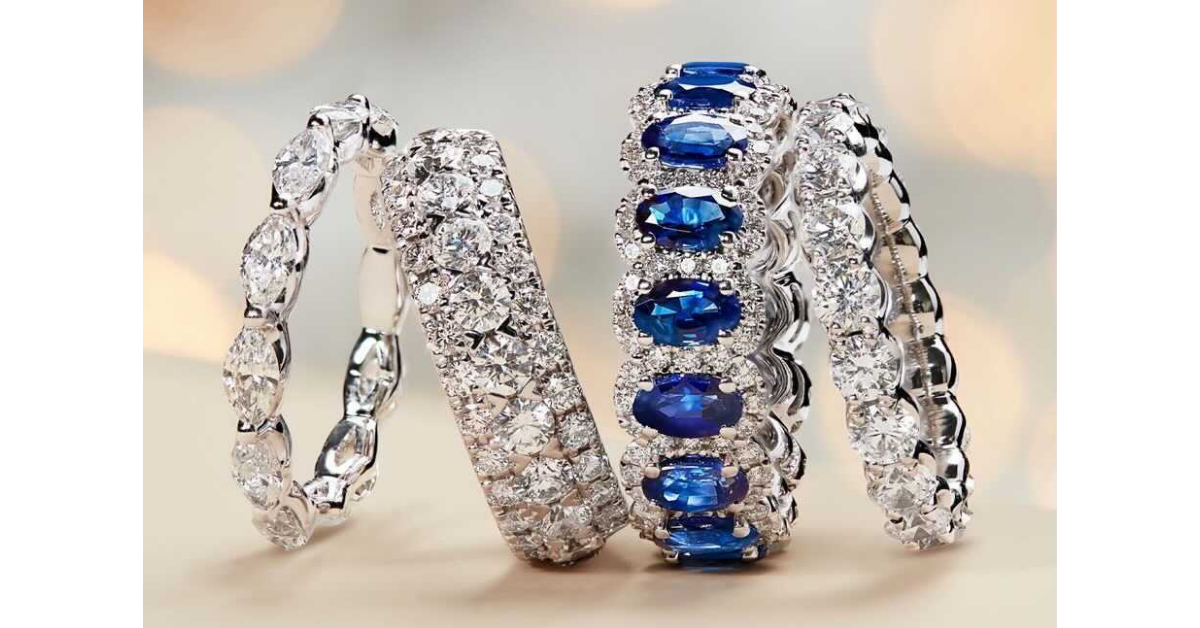 Blue Nile is the world's leading online jeweller for engagement rings and fine jewellery. You'll exclusively find the rare Astor by Blue Nile™ diamonds only here, expertly cut for optimal brilliance.
Blue Nile allows you to easily Build Your Own Diamond Jewellery through its online site with just a few clicks. Create a custom pair of diamond earrings or combine brilliant diamonds with beautifully-crafted settings to design your own diamond ring or pendant. Celebrate your unique love story with a custom engagement ring that perfectly suits the person you love.
Whatever it is you have in mind, you can create a personal piece of jewellery with diamonds of high-quality at a great value.
Plus, you can rest assured that Blue Nile only purchases ethically-sourced diamonds through the largest and most respected suppliers who adhere to and enforce the standards established by the Kimberley Process. So, get building!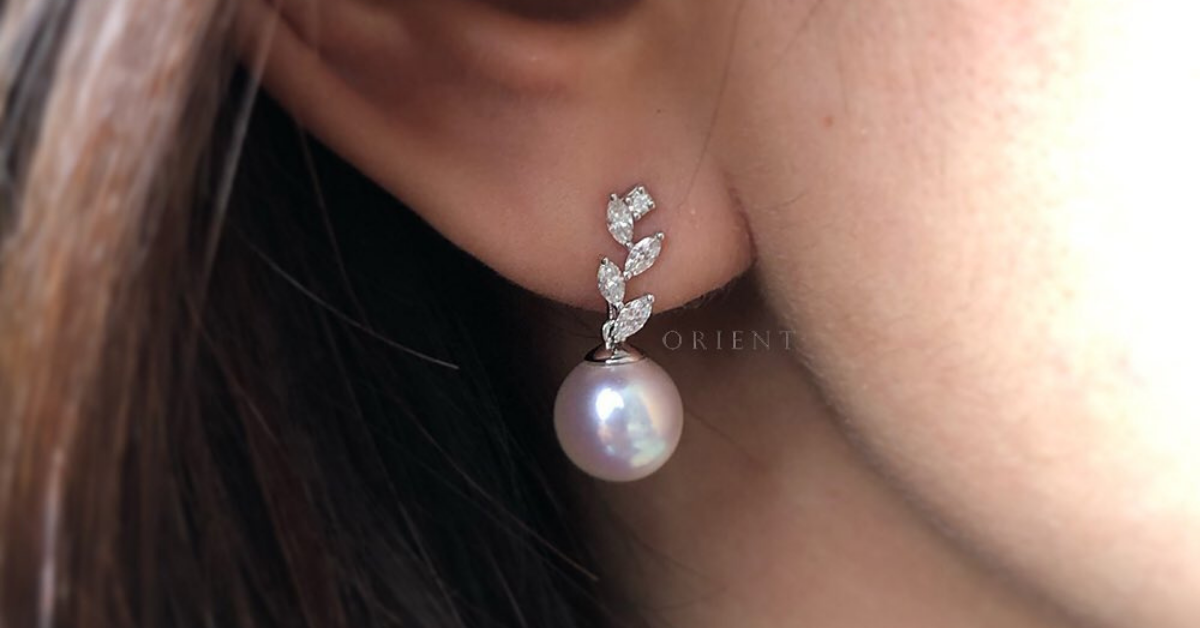 Orient Atelier is the bespoke jewellery arm of Orient Jewellers Singapore. Specialising in statement jewellery, engagement rings, and wedding jewellery, the atelier is inspired by Mother Nature's beautiful gemmological treasures. 
Years of expertise into crafting quality jewellery have made the designers apt at offering bespoke services that you can trust. In fact, their creations can become heirloom jewellery that last lifetimes.
Everything from the gemstones, design and gold type is chosen by you and made into gorgeous jewellery for you. Orient Atelier just brings you through the process and makes it fun so your experience is as valuable as your jewellery piece!
All gems are handpicked and go through a strict quality control process before they are incorporated into your bespoke jewellery. They also reset old traditional jewellery into modern wearable designs.