Known as the "King of Fruits' in Southeast Asia, the durian is also a local favourite tropical fruit. From bittersweet durians to creamy durians, there is a wide variety of durians for you to choose from. 
With the durian season coming up, we have rounded up a list of places for you to purchase high quality durians in Singapore. Be it in the east or the west, find the nearest durian store to have your durian cravings satisfied. 
Central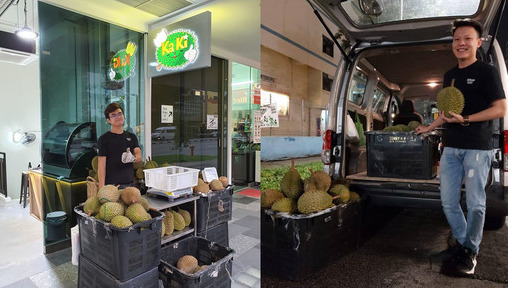 In 2015, a group of young durian lovers travelled up North and Kalimantan Indonesia to learn how to differentiate between durians types, enrich their knowledge of durians and practice the skill of durian opening. With practice and time, Durian Kaki was born. 
At Durian Kaki, be sure to expect friendly service, high quality durians and the best part, an endless variety of durians. You can also get Mao Shan Wang durians here at reasonable prices, as well as contemporary durian desserts such as Mao Shan Wang Durian Chiffon Cakes and Mao Shan Wang Durian Pana Cotta.
Durian Kaki also offers durian parties, catering for private events and free durian delivery for purchases above 20kg. 
The availability of other durian varieties change daily so be sure to give them a call at +65 8405-8509 to check or visit their Facebook page for regular updates. 
Address: Blk 456, Balestier Road @ Ascent, #01-02, S329832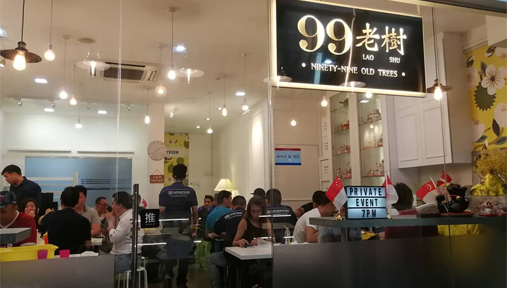 Looking for grade A durians this durian season? 99 Old Trees prides itself in sourcing and selling high quality durians straight from the farm. With limited varieties of D13, Black Gold, Mao Shan Wang and XO D2, be sure to get your hands on their durians before they run out. 
99 Old Trees also offers Chef Chiak's Durian Mao Shan Wang and Durian D24 Shortcakes, made with a rich durian custard cream sandwiched between two layers of soft fluffy Japanese sponge, lightly soaked in rum. 
99 Old Trees provides durian parties same day delivery for orders before 12 pm. 
Address: 46 Owen Road, #01-277 Singapore 210046
North
Chong Pang Durian King was founded in 1993 as a humble little fruit kiosk selling a wide variety of fruits. Over the years, Mr Tan Kit Siang built up his reputation as a durian seller and has been popular ever since. 
With insanely cheap durians, Chong Pang Durian King often has promotions so be sure to keep a watch out for them. Located in the middle of the heartlands, head to Chong Pang for a hearty dinner at one of the numerous hawker centres before going to Chong Pang Durian King for a shiok supper. 
Enjoy the durians on the spot or take them home to enjoy. With a wide variety of durians to choose from, you are indeed in for a durian treat. 
Address: Blk 102, Yishun Avenue 5, #01-107 (Kiosk) Singapore 760102 
East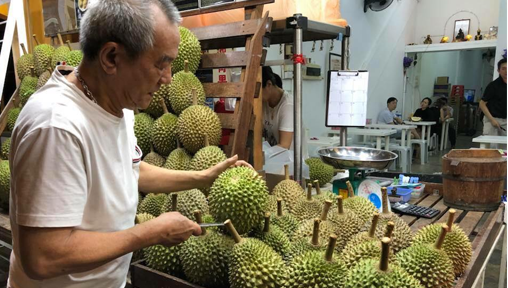 One of Singapore's most popular types of durian is Mao Shan Wang. Head down to the East side to get your Mao Shan Wang durian fix as Leong Tee Durian brings in Mao Shan Wang durians from Pahang. Be sure to hurry and purchase as the durians run out fast! 
Leong Tee Durian also sells Mao Shan Wang mochi too, perfect for those who love durians but dislike getting their hands dirty. 
Both reservations, +65 6346 6683, and walk-ins are available. 
Address: Blk 264, Tanjong Katong Road, Singapore  437051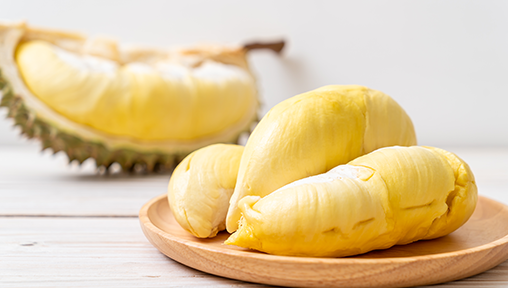 Mao Shan Wang durians may be their best seller- creamy, bitter with an alcoholic aftertaste, but 818 Durians & Pastries has also brought in popular varieties like Golden Phoenix and D24. With friendly sellers, your durian shopping experience will be a breeze. Let them know what type of durians you're looking for and they'll be glad to help you pick out the right variety, and soon, you can be on your way to a good durian feast! 
Address: 201 Telok Kurau Road #01-02 423910 Singapore
North East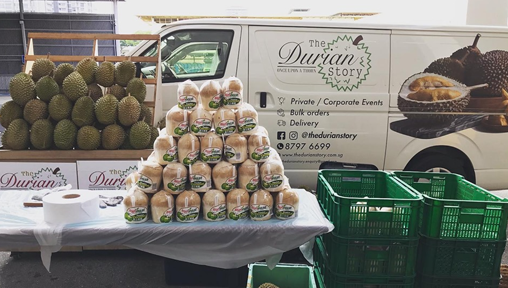 If you're looking for premium durians, The Durian Story is the place to go. Durian Story offers a wide variety of durians besides Mao Shan Wang and D21 such as Golden Phoenix, King of King and Red Prawn.
The Durian Story is founded in 2017 and is determined to change the unreliable quality and unreasonable price points of durians in Singapore's market. Hence, be reassured that you will be getting the best quality durians here! The Durian Story also offers delivery as well and durian catering for corporate events.   
Address: Serangoon North Avenue 2, Blk 151 #01-11 S(550151)
West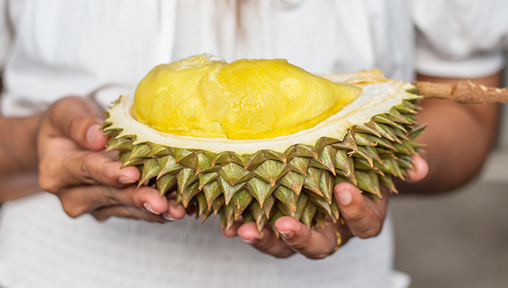 Located in the middle of Ghim Moh Market, Ah Seng Durian is a good place to go for durians. With visits to durian plantations made personally by Ah Seng himself, Ah Seng Durian is no frills and trustworthy.
All varieties of durians in season such as Mountain Cat, Golden Phoenix, Red Prawn, Green Bamboo, D13 and more, are available. Do ensure to call them at +65 9465 6160 two to three days in advance as their durian stocks run out fast!
Address: Blk 20 Ghim Moh Market #01-119 to #01-122 Singapore 270020