Vintage is rich in both history and quality; every piece of vintage furniture, clothing or item tells a unique story and has been built to stand the test of time.
Emperor's Attic is an award-winning Chinese antiques store that offers one-of-a-kind furniture in addition to gorgeous handmade ceramics, porcelain, stone statues, art by local artists and other home decors. All the furniture and decor pieces are unique yet practical, simple and versatile; nothing is mass-produced.
Sourcing from only a small number of suppliers in Northern China with whom they have built strong relationships over the last 17 years. As such they know the history and guarantee the quality and authenticity of each piece. Handpicked by the owner Chantal Travers, each piece is handmade as well as restored and painted by skilled artisans who have been learning and practising the art for generations.
Featured above is the Vintage Hand Painted Shanxi Cabinet made from pine with White Ceramic Urns, Ceramic Balls and an art piece titled 'SingaPURE in Green' by Sandra Macheroux.
Location: 315 Outram Road, #01-10, Tan Boon Liat Building, Singapore 169074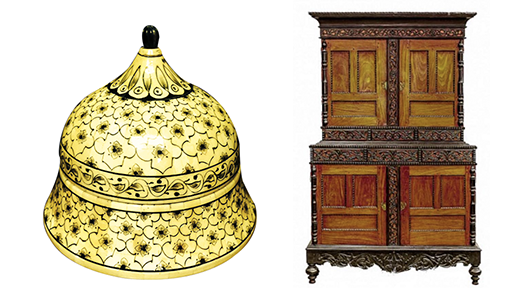 "The Raj", loosely defined as the Colonial Period in Indian History, was known for its graceful European furniture inspired by the British, Dutch, French and Portuguese with local accents from Goa, Kerala, Calcutta and Gujarat in solid Mahogany, teak and rosewood. Given the fast diminishing supply of this quaint, period furniture, Harriet has made it her mission to lovingly restore and retail this furniture, sourced from old colonial mansions, havelis and palaces across the breadth of India, along with other antiques and collectables of that period.
Bring a piece of heritage and a slice of history into your home as each piece comes with a background story to ensure that you can truly appreciate the vintage and pass it down as a family heirloom with pride and care to future generations.
Handcrafted by master craftsmen over a century ago, Treasures of the Raj lovingly restores with painstaking effort to preserve and protect each piece's unique personality, character and history through active conservation of its surface and patina. They also offer to buy back the pieces at the end of 3 years at 100%, of the price paid by you. This reinforces the quality and the uniqueness of their products, which only increases in value with time.
Location: 19 Tanglin Road, #02-30, Tanglin Shopping Centre, Singapore 247909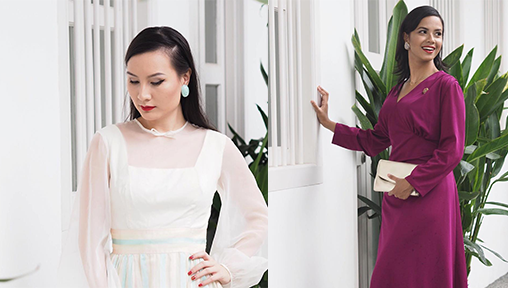 Image Source: Baju Mama Vintage FaceBook
Baju Mama is Malay for 'Mother's Clothes' - a homage to the rich cultural history of SIngapore. Crazy about all things vintage, Baju Mama Vintage strives to make the old new again and to give their vintage items a contemporary touch. Every piece in the collection is cleaned and restored, maintaining the integrity whilst ensuring they are fit for wear. As they like to say, vintage can be fashion-forward too!
Location: 57 Aliwal Street, Singapore 199933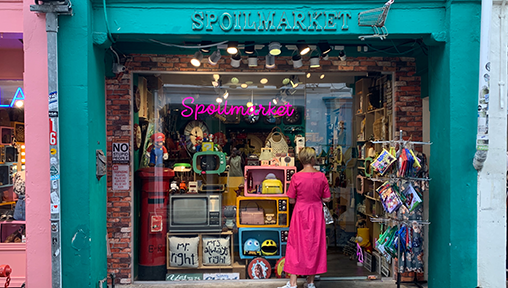 A treasure trove of lifestyle knick-knacks, you can't miss Spoilmarket in colourful Haji Lane with its turquoise facade. The whole store is filled with quirky items such as vintage TV sets, retro cameras, unique bags, loud fashion pieces as well as funky collectables. The perfect place to be if you're looking for a unique gift!
Location: 74 Haji Lane, Singapore 189267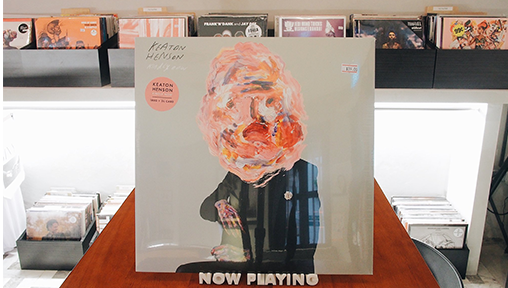 Image Source: White Label Records FaceBook
Nestled in the iconic Ann Siang House, White Label Records is a record store and cafe cum restaurant that only sells good music and serves good food and drinks. It's all about music and people here. With their roots in #vinyloftheday and Singapore Community Radio, they have always believed in fostering and contributing to the growing community of music curators, lovers and creators.
That's why White Label Records is more than a record store, cafe or restaurant; it is a space for gigs, workshops, screenings and talks too - striving to connect the music community, bringing them together and providing them with the resources, knowledge and opportunities to create, curate and perform.
Location: 28 Ann Siang Road #01-01, Ann Siang House, Singapore 069708