F&B
Vietnam: Hoi An Eat List
Published Date
: 19 Oct 2017 19:21

Dream like Hoi An is also foodie heaven. Print this easy list before you head out exploring!
First off, if you haven't been to Hoi An yet, put it on your travel plans! Set in Vietnam's coast (central) this well preserved ancient township is a heady mix of history, stunning architecture, French colonial buildings as well as delicious food!
Oh the food! We could wax lyrical all day long about the intensity of flavours you will experience in Hoi An - but better still, get on a plane and go exploring through our easy to use list!
DAY
1. Banh Mi Phoung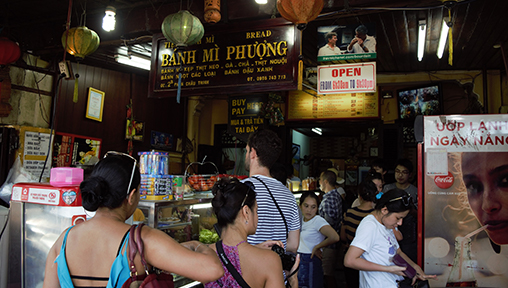 Made famous by food legend Anthony Bourdain, this particular Banh Mi Phoung joint sells incredibly tasty Banh Mi for just USD$1. There is a constant queue of locals and tourist coming to have a taste and we now know why!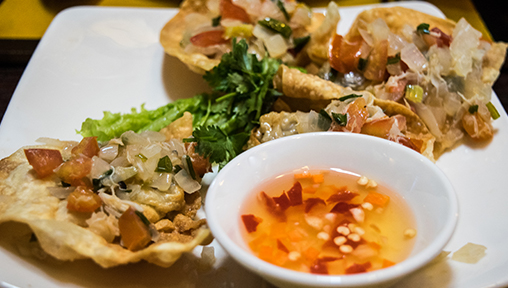 Inspired to keep Vietnamese Street Food available yet affordable, this is Trim Dien Vy's 4th restaurant and the menu in Morning Glory comes from her mothers and grandmothers recipes.
We absolutely enjoyed the crab meat wanton that was not too oily, had fresh diced tomatoes and spring onions amongst the sautéed crab meat.
A light soup is an important part of a Vietnamese meal no matter how simple. This Spicy Clams in Lemongrass Broth reminded me of home-made soups that is comforting and fragrant. Baby clams are steamed in lemongrass broth with fresh herbs and chili.
Other popular dishes are the Rose Dumplings, crispy pancake, sautee prawns served in a whole coconut and the stuffed squid.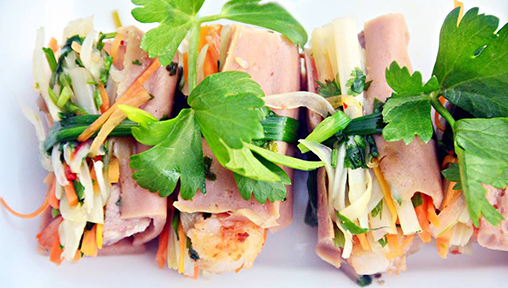 Image source: The Field Restaurant
If you are keen on a rural dining experience, The Field ticks most boxes. A riverside setting surrounded by Water Buffalos and Padi fields, makes it a restaurant worth visiting - away from the bustle of Hoi An anyway. Add to it the delicious Cucumber coolers, Chicken, Fresh Fish and Beef specialities. Ask nicely and they'll take kids (over 6) out on a bamboo boat ride too!
Get here by Vespa and you will truly enjoy the ride through the farmlands of Hoi An.
NIGHT
4. Mango Mango
Though slightly pricier than other restaurants, Mango Mango has a great view of the gorgeous bridge and is a fabulous place to people watch. Exceptional food along with craft beer, signature cocktails and Cuban cigars, makes this a delightful evening out! There's live music every night so you are sure to stay here a wee bit longer!
5. Ganesh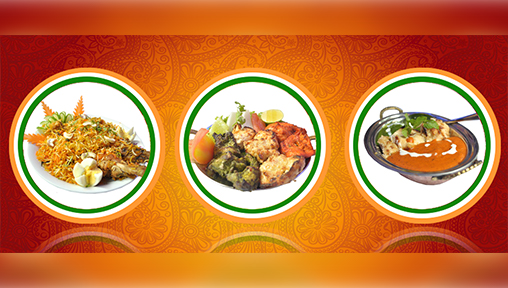 Image source: Ganesh
Who eats Indian food when they are in Vietnam? Turns out, plenty of locals and tourists alike! Ganesh is famous for serving affordable, mouthwatering Indian cuisine and is usually packed most nights. Don't fret though, it's one of those places that clears tables fast, so a bit of a wait and you are sure to get one, if you decide to just walk-in. Everyone raves about the Naan bread and curries, which are a perfect break from Vietnamese grub. Don't leave without trying the Lamb Tikka Masala.
6. Cargo Club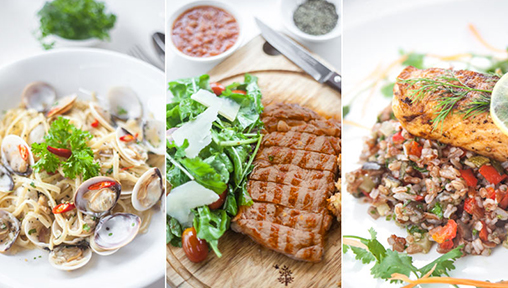 Fancy a dessert or cocktail after your sumptuous meal? Or want to grab some European fare instead? Cargo Club serves some of the best pastries and desserts in town. Book in advance and get a table overlooking the lantern filled streets of Hoi An. A perfect location that's hard to miss but if it's a quiet evening you are after, beware - it does get busy at night. Being a part of Ms Vy's restaurant umbrella means it comes with the assurance that you will get delicious food, albeit a bit more expensive than the others. Psst, you can also get Paninis and Quiche packed for a scrumptious breakfast the morning after!
This listicle was put together by Natasha Tulsi and Gursheel Dhillon based on separate trips to Hoi An.