Crowning a secluded ridge above Bali's Valley of the Kings, Viceroy Bali is a luxurious 25-villa resort for those seeking for exclusivity, elegance and an exotic touch to their stay. Once favoured as a retreat for royals, the resort offers uninterrupted stunning views of the tropical valley below whilst being located only a five minutes' drive from the heart of Ubud.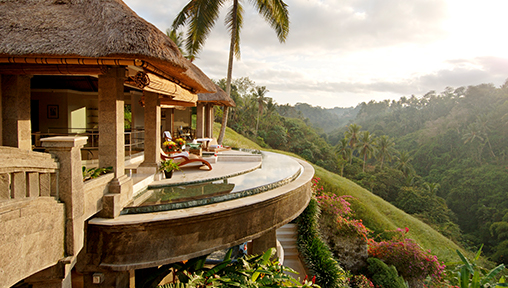 Viceroy Bali provides bespoke facilities including an award-winning fine dining restaurant, spa centre, gymnasium and a private helipad. It was also awarded 'Best luxury honeymoon hotel in Asia' by World Luxury Hotel Awards. I don't think you'll need much persuading to schedule a retreat to this paradise, but here are a few excellent reasons to visit Viceroy Bali now.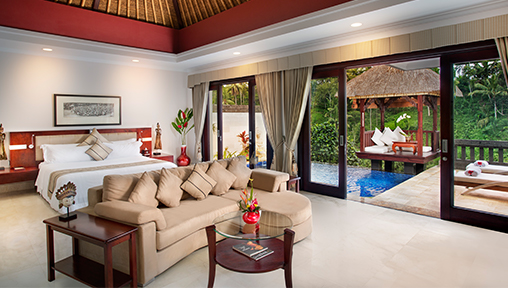 The Villas
The resort offers 5 luxuriously appointed pool villas – they provide the ultimate luxury experience from the moment you step through the hand-carved timber doors. The traditional design of our villas incorporates modern comforts and amenities, transforming the space into a home away from home while providing a completely pampered lifestyle.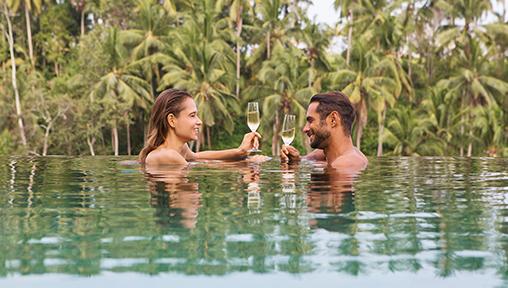 A Perfect Romantic Getaway
Tailor-made for lovers old and new, the villas, cuisine, amenities, surroundings, and service at Viceroy Bali set the stage for an enchanting escape that couples will remember forever. Some of the special touches include an arrangement of roses on arrival in the villa, two-hour couples' spa, romantic candlelit degustation dinner and traditional activities such as a Balinese cooking class or picnic and walk through the rice fields.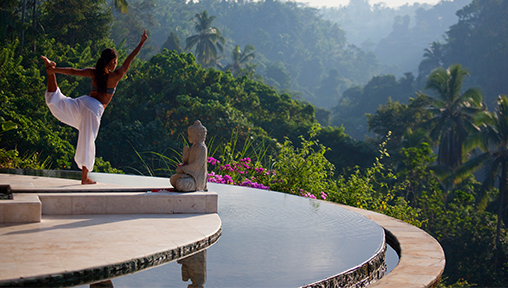 The Lembah Spa
The Lembah Spa provides sublime pampering with services to enhance physical, emotional and spiritual well-being. From its perch overlooking the lush valley, the spa provides a full range of treatments that blend the best of Western techniques with Balinese traditions such as massage, body scrub/wrap, facials, hair crème bath, manicure and pedicure to name a few. Yoga lessons and a fully equipped gymnasium are on offer too.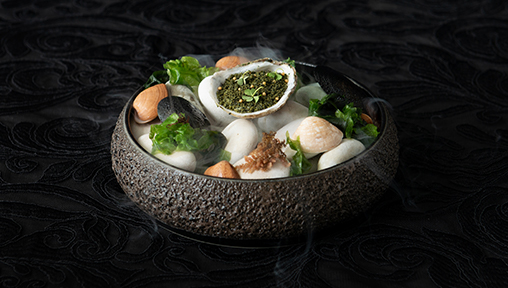 A Luxurious Dining Experience at Aperitif
Set amid a lush jungle valley setting, Apéritif is Viceroy Bali's newest and most unique fine dining destination. The menu explores global cuisine by way of the Indonesian archipelago; Belgian Executive Chef Nic Vanderbeeken takes culinary influences from the old Spice Islands and combines it with distinctly modern European flavours and cooking techniques.
The sophisticated, eight-course degustation menu presents an unrivalled culinary journey that brings together the flavours of modern gastronomy, lesser-known Indonesian ingredients, exquisite produce sourced globally, and the property's own greenhouse harvest.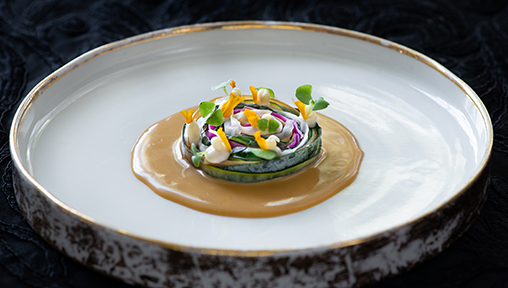 Chef Nic artfully showcases a menu with a surprising twist on some Indonesian classics, such as Karedok, a humble raw vegetable salad originally from West Java that has been transformed into a sophisticated and balanced starter. This clever rendition combines lightly pickled garden vegetables, including cucumber, cabbage, zucchini and kale – all grown in the property's greenhouse – with kemangi (lemon basil) infused peanut sauce, tofu crème and baby bean sprouts.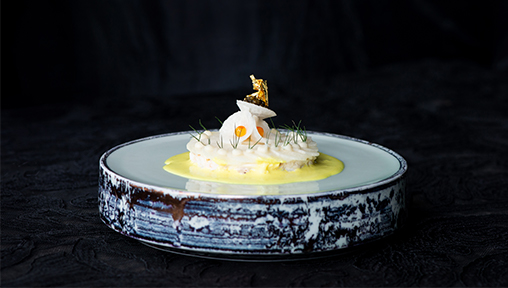 Another Indonesian-inspired dish, yet is still unmistakably modern European in essence, is the Papua Crab, which has seasonal beurre blanc-poached crab paired with bengkoang (jicama). The artful dome-like dish is dotted with celeriac cream purée and a citrus gel. The highlight of the dish lies in the gulai, an Indonesian curry-like sauce rich with spices like turmeric, coriander and galangal, poured tableside.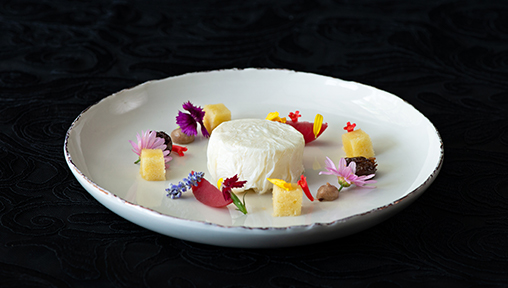 Dessert is no less a gastronomic experience. Spearheaded by Pastry Chef Alexander McKinstry, he has created a beautifully presented Cheese dessert that plays on the idea of a cheese platter. A wheel of trompe l'oeil "goat's cheese" has been made with milk skin to resemble the outer casing, revealing a creamy burrata-like interior. The dessert is served with brown butter financier, hazelnut-cheese fat emulsion, sourdough ash, chilli-pickle pineapples, jambu air (rose apple) and sourdough ice cream.
For more information, visit www.viceroybali.com and www.aperitif.com.