Parents rejoice - this is the ultimate list for family holidays! A quick flight, hop and jump away are these family-friendly hotels and resorts that keep an extra eye out for your little ones. From face painting, movie screenings to even cooking lessons, there's plenty to keep the kids engaged (and happily so!) while you as adults can get some quality, time off too. Here's presenting the Top Kids Clubs in South East Asia: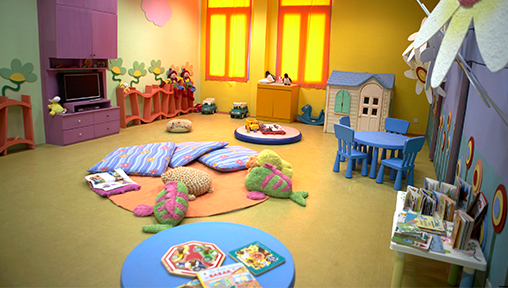 Club Med is known the world over for their fantastic kid's activity club. The All-inclusive holidays at Club Med Bintan Island come with a Kids Club for children between the ages of 4 to 17 years. The Club is open from 9:00 am – 5:30 pm and again in the late evenings, perfect if you want some time alone with your spouse!
And again, their kid's clubs offer more than the average holiday clubs in the region. An extensive programme that includes sports and activities for children to explore, create, learn and have oodles of fun! Depending on age, children can learn sailing, water skiing, archery, flying trapezes, as well as be a part of the evening resort shows and entertainment!
Got smaller kids? Kids under 4 stay for free and there is always the option of the Baby Club Med (0- 23 months) and the Petit Club Med (2-3 years) but at an extra cost. Parents can join in or encourage from far for most of the kids club activities - giving you a perfect medium of a family holiday and some exclusive alone time for mum and dad.
Vanilla Luxury's Pro Tip: Should you need the help of a babysitter for smaller kids or later in the night (there's some great entertainment that you don't want to miss!), take advantage of their $5 per hour babysitting service. You read that right, and you are welcome!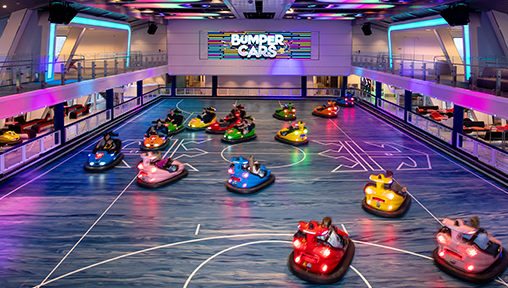 Why settle for a single kids club location when your children can have a blast on a floating hotel! Royal Caribbean International redefines vacations for all generations over and over again with first-at-sea unique experiences onboard. One of its Asia's largest ships, Quantum of the Seas, offers entertainment and activities designed for the young ones and young-at-heart – ranging from family-friendly shows, skydiving simulators, rock climbing walls to youth activity programs.
Starting from November 2019, Quantum of the Seas will feature 34 sailings from Singapore till April 2020, with a fresh new look and feel after its refurbishment.
The kid-friendly amenities onboard Quantum of the Seas (complimentary) include Seaplex the largest and most revolutionary indoor active space at sea. Spanning two decks of the ship, it has an arsenal of features that will let guests unwind – from a full-sized basketball court to roller skating and the first bumper cars at sea.
From waterslides, water cannons, whirlpools and drench buckets; Splashaway Bay is an aqua park for tots and tweens to have their own water adventures.
Vanilla Luxury's Pro Tip: Royal Caribbean's award-winning Adventure Ocean youth program keeps children entertained with activities for various age groups. Science experiments, themed adventures, sports tournaments, video game showdowns and dance parties - yes, this is one kid's club they will never want to leave!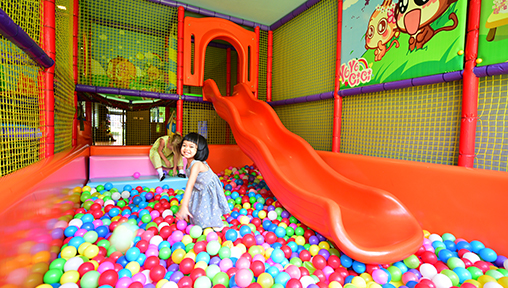 So first off, if you are seeking a hotel that has family rooms, close to the centre of Aonang and amazing, kid-friendly facilities – just book the Holiday Inn before everyone else does! And did we say how it's fantastic value for money too? Water lovers will relish the fun slides across the kiddie pools as well as the swim up bar that serves drinks at 50% off during happy hours. Happy kids and adults - what's not to love!
The kids club is immensely well equipped with their own ball pit, tons of toys, art facilities – you name it. It also offers a daily changing program of activities for kids and teens including movies, face painting and water sports. So, no matter how long a stay you have planned in Krabi, you can unwind in the confidence that your children are under the watchful eyes of their super-friendly staff. The signature Holiday Inn Kids Stay and Eat Free programme applies here too. Up to two children under 18 years old stay and eat free when sharing a room with up to two adults. Children 12 and under also enjoy a complimentary breakfast, lunch and dinner from the children's menu with the order of at least one main course.
Vanilla Luxury's Pro Tip: Make sure you book your stay at Holiday Inn and not the sister Holiday Inn express for these amazing kid-friendly facilities. Also, try and book the family rooms that come with two bedrooms and two individual bathrooms. The real plus is seeing your kids delight in their part of the suite - mini child height sinks, sunken tub and colourful boat beds!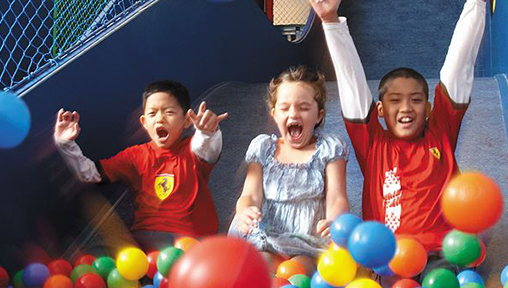 If you have been wanting to explore the white sands of Boracay with the kids, it's time to book the Shangri-La. It's worth the trek just for that gigantic slide in the playroom! Their kids' club or Adventure Zone as it's called, is a massive playroom with multiple (and did we say huge!) slides, as well as plenty of toys and books to keep everyone engaged, endlessly. Apart from free and supervised free play, there are lots of activities to keep the kids happy. From cookie making, kite making or good old face painting; don't blame us if they don't want to come back to mum and dad anytime soon!
Vanilla Luxury's Pro Tip: Indulge in a villa to get your own private butler service. As for the kids, the breakfast buffet includes an ice cream bar – need we say more?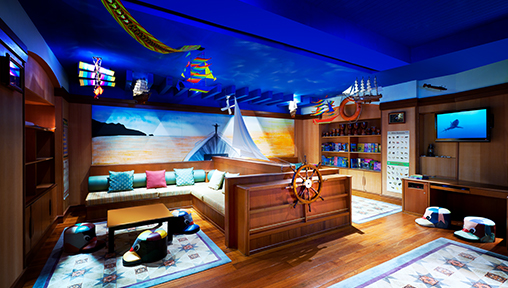 Living in the middle of a 10 million-year-old rainforest and the tranquil Datai Bay and an 8000-year-old fringing coral reef should have your kids jumping for joy! There's also their Kids Club (Young Explorer's Club) that takes nature very seriously! From bird watching, butterfly hunting to nature walks – they have your little one's vacay sorted. The Coral Nursery is a one of a kind conservation effort where kids can take a private guided snorkel tour to see all the gorgeous coral and the accompanying colourful fish – Nemo fans anyone?
Vanilla Luxury's Pro Tip: Adults will delight in the beauty of one of Asia's top beaches, complete with shade trees, beachside drinks and glorious views. Parents of babies can leave sterilizers behind as the helpful staff will clean and sterilize your bottles for you at the hotel itself – bliss!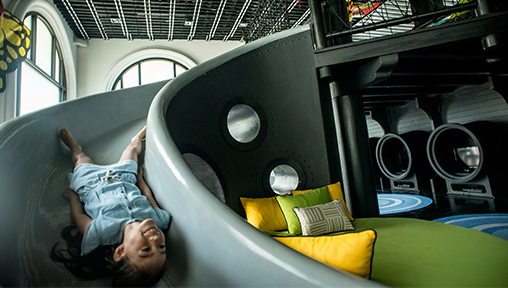 Gorgeous greens, jaw-dropping views of the ocean and legendary Bill Bensley design teamed with one of the best kids' clubs in the region, make the Intercontinental Danang a must-do! Nail art and braiding for little girls (boys can join in too!) will have them raving about your holiday for a while as will the well-equipped kids club facilities that come with tons of toys, a fun slide and amazing staff! Need their services after hours? It just costs $10++ per hour and is worth every well spent a dollar if you ask us!
Vanilla Luxury's Pro Tip: While the kids are taken care of, book yourselves in at the La Maison 1888. Helmed by Three Michelin Star Chef Pierre Gagnaire, it is the perfect setting for a romantic classic French meal. For the kids, don't forget some Instaworthy shots of them in kiddie-sized bathrobes!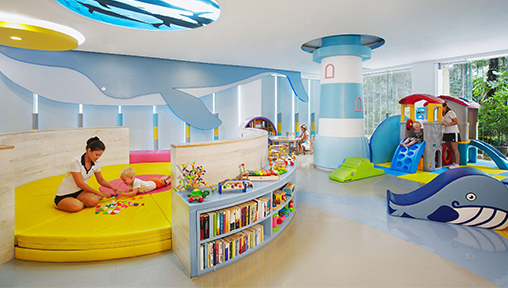 One of the most popular resorts in Asia, the JW Marriott at Mai Khao beach is a jewel, most holidaying families depend upon! Stellar Marriott staff and a kids club that will keep your children busy for days, makes it a keeper. With Batik Painting, Thai dancing, Yoga, Face Painting, Movie and more included in the day's activities, you know they will be having tons of fun too! A short drive from the airport, makes this an easy one to do with little kids, so don't hold back on that booking!
Vanilla Luxury's Pro Tip: Do take the time to borrow hotel bikes and cycle around the beach front! Free ice popsicles by the pool every afternoon will ensure you get lots of time together in the water too.
Main banner source: The Andaman, Langkawi, Malaysia