Travel
Vanilla Luxury Reviews Song Saa Private Island
Published Date
: 24 Jun 2016 17:55

Located by the gulf of Thailand and 1 km away from Cambodia's Koh Rong Archipelago, two pristine islands lie side by side. They are known locally as Song Saa which means 'The Sweethearts' in Khmer. Song Saa Private Islands is an intimate private island retreat to an undiscovered paradise.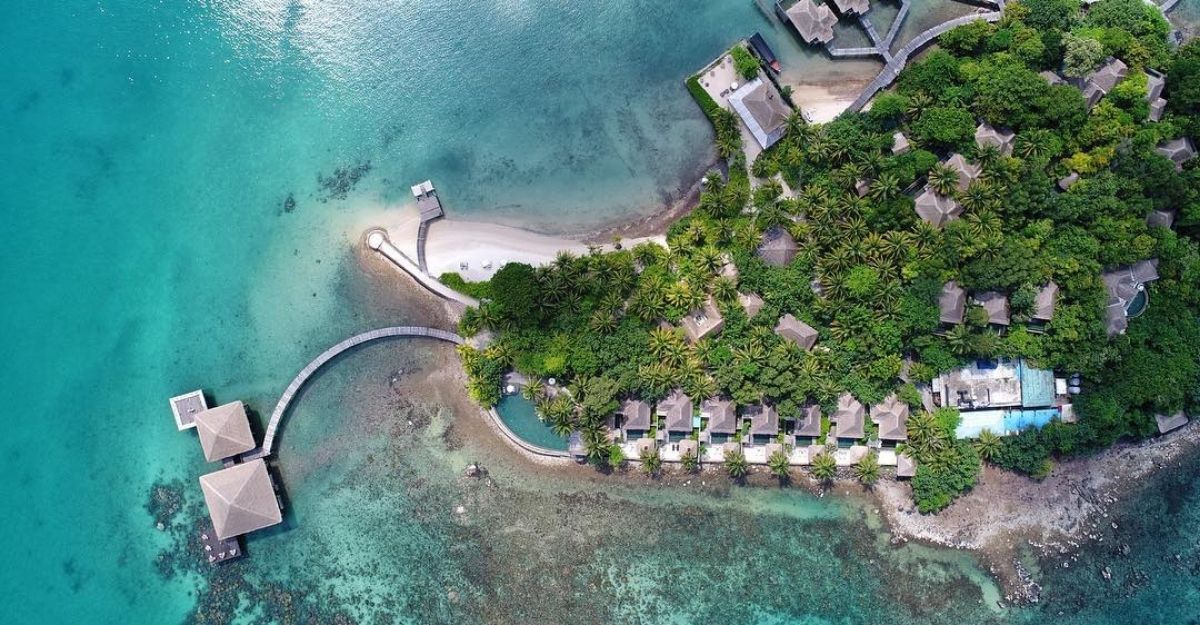 Vanilla Luxury's Director, Gursheel Dhillon, travelled from Singapore to visit this highly recommended island with 27 luxury villas built from sustainable materials in perfect harmony with the natural environment. It was a 4 hour drive from Phnom Penh to Sihanoukville Port where she was surprised to see Russian Billionaire Sergei Polonsky's Azimut 98 Leonardo along with his Rolls Royce speedboat worth over SGD 2.7 million abandoned for over a year and counting. 
From Sihanoukville Port, Song Saa's luxury speedboat took approximately 40 minutes to reach the private island. What awaited was an eco-chic resort offering pristine beaches, ultra-luxurious villas built into the jungle and an overall relaxing atmosphere. If you're planning to visit this little paradise a visit soon, then here are the 8 things you should definitely look forward to. 
Arrive from Sihanoukville Port to Song Saa Private Island by a Luxury Speed Boat 
A beautiful luxury speedboat awaited us at the port. The team on board warmly welcomed us and made sure we were comfortable during the 40-minute breathtaking ride over Koh Rong. For thrill seekers, sitting on the bow and taking in the fresh air by the picturesque scenery is highly recommended. Caution, it does get real fast so hold on tight!
The Jungle 2 Bed Room Villa Sunrise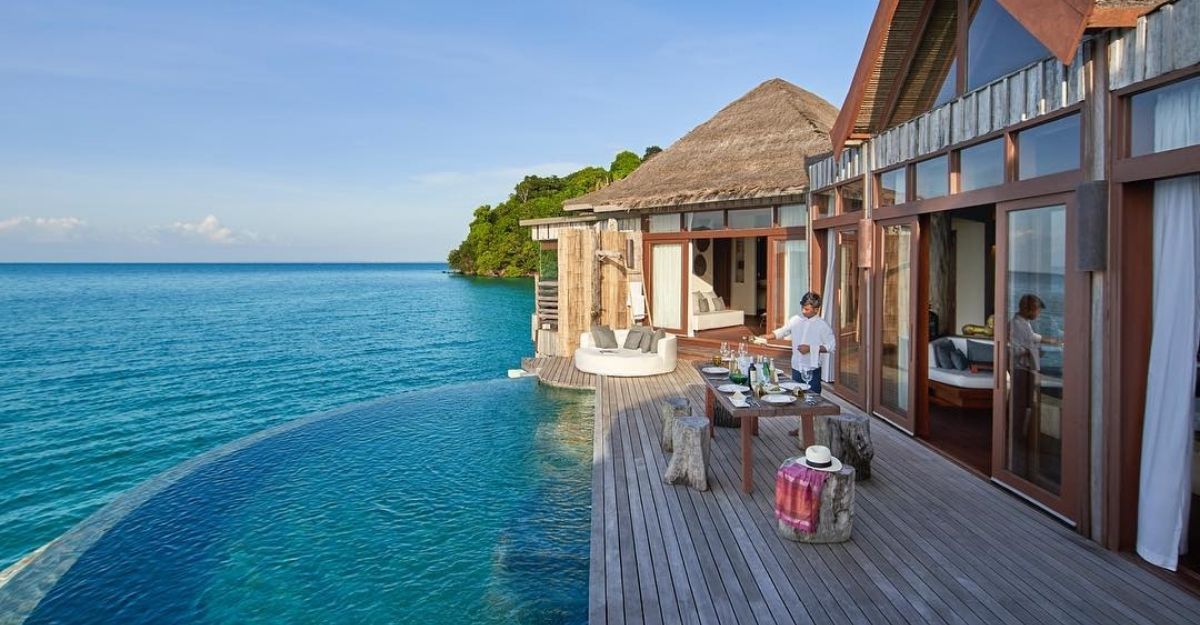 This is the perfect private escape for anyone wanting full privacy and the combination of both a jungle and ocean view. The 301 square meter villa comes with a king size bed, twin vanity bathroom, oversized sunken bath tub, walk-in wardrobe, a fully stocked mini bar, Nespresso machine and loose leaf Tea program. Entertainment options include 26" Sony flat screen TV, Bose surround sound system, IPod and android docking stations, high speed Wi-Fi, lounge area, outdoor terrace with day beds, private pool, a private Chef and a dedicated Guest Experience Ambassador – perfect for a getaway with your group of friends or a special someone.
The Ocean Water Villa Sunset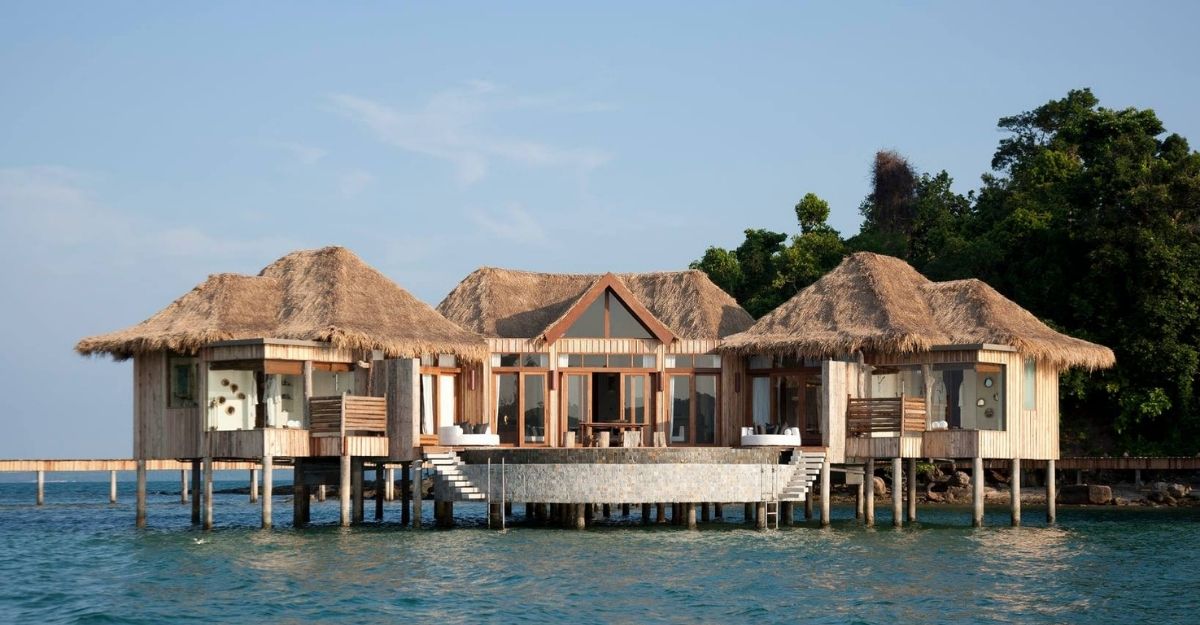 Step into the ocean from your private balcony, or quietly watch the sunset from the pool – the perfect villa for lovers. The six Overwater Villas features a king-size bed, twin vanity bathroom, oversized sunken bath tub, outdoor shower, wardrobe, writing desk, fully stocked mini bar, 26" Sony flat screen TV, Bose surround sound system, iPod and android docking stations, high speed Wi-Fi, lounge area with glass floor to ceiling windows, sundecks with day bed, poolside shower, stair access to ocean, private pool and a dedicated Guest Experience Ambassador.
Breakfast Facing the Ocean
Wake up in the morning and walk over to the restaurant that has the most beautiful view. With an open concept, you get to enjoy appetizing meals in a peaceful setting and a complete view of the ocean. Again, you have options of both Khmer and international cuisines. With the picturesque scenery of the clouds falling into place, the colour of the sea, the intricate details of the décor – everything falls into place perfectly.  
Dinner on the Beach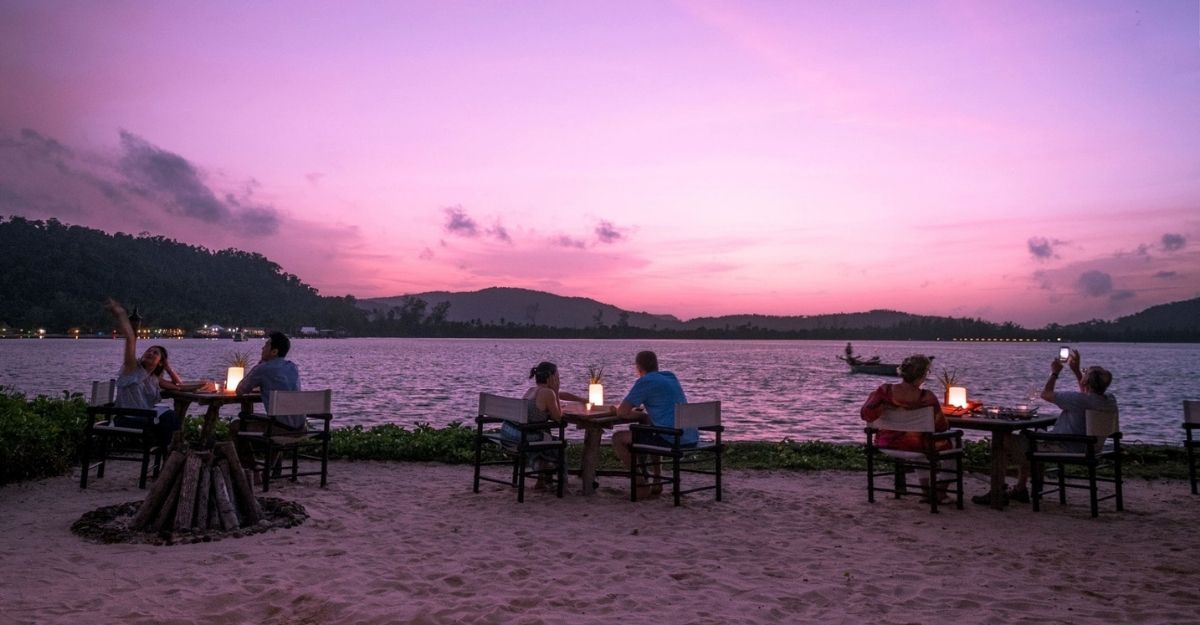 There's nothing more romantic and beautiful than having dinner by the sea. From the natural breeze to the sound of the waves crashing against the shoreline, what seals the deal is when you look up in the sky and it's full of stars. There's a choice of local Khmer cuisines as well as an excellent lineup of international cuisines for those who prefer to keep it standard.
The Main Pool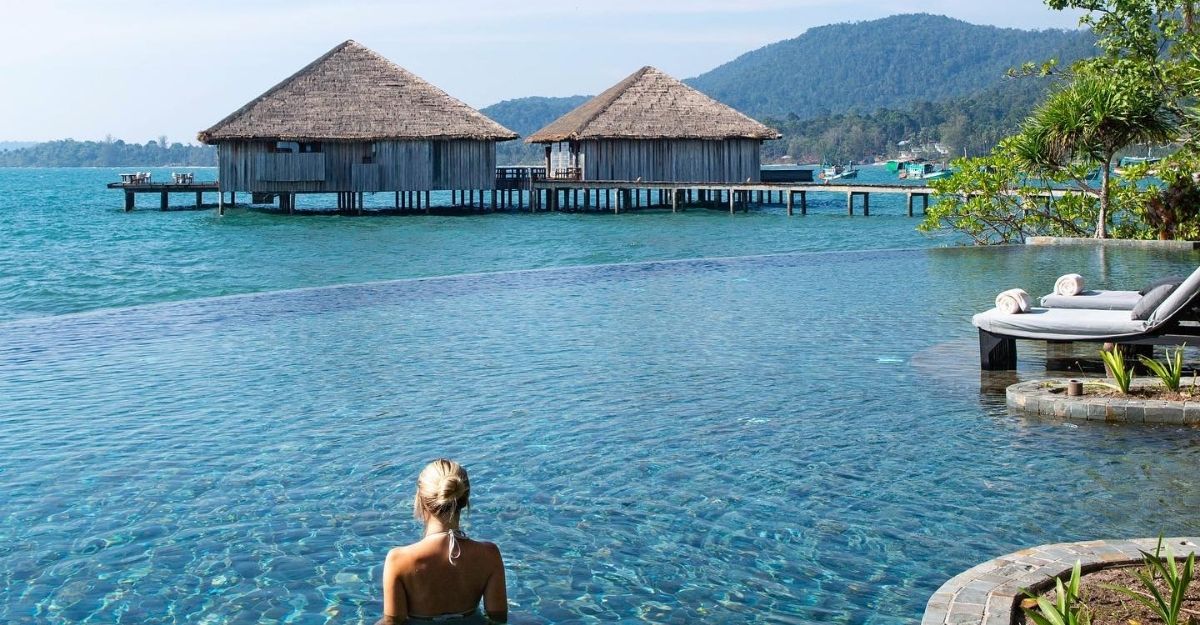 With a large infinity edge swimming pool that opens up to the ocean, you can either chill on the beds by the waterside and admire the view or jump in for a swim. Let the visual above speak for itself.
Gym with an Ocean View
For the fitness enthusiasts, Song Saa has not forgotten your workout needs. Their gym overlooks the shore. This quaint scenic view is one that's perfect for you to get lost in your thoughts and fully submerge yourself with your fitness goals in mind.
Song Saa Sanctuaries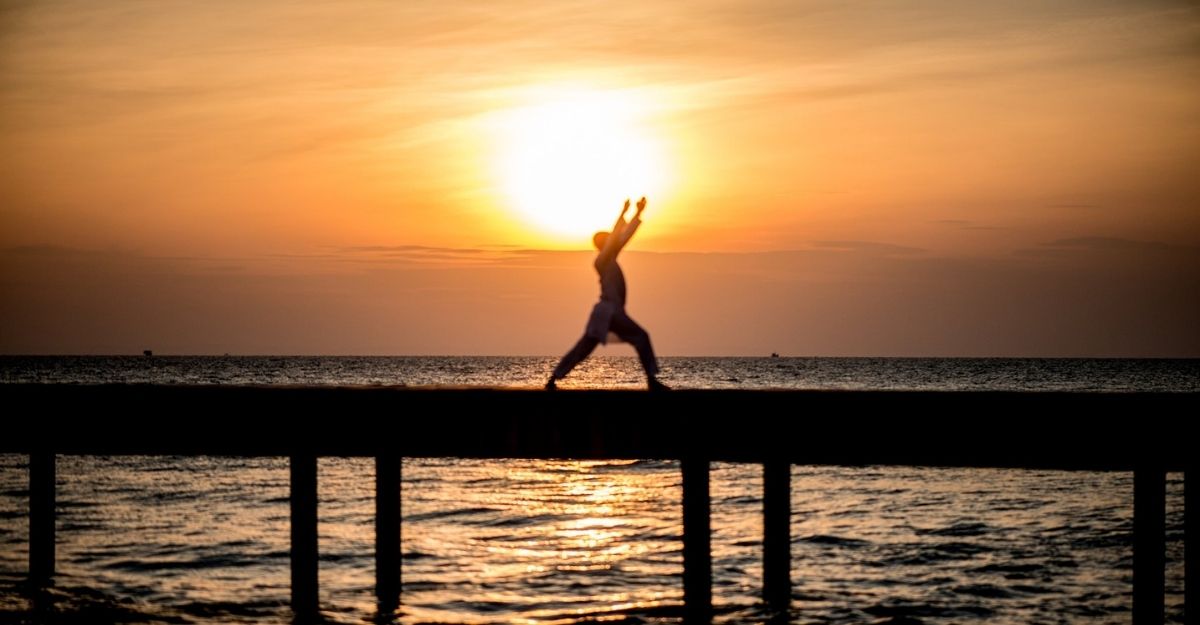 Truly a place of peace and harmony, it is often said that when you step on to Song Saa Private Island, you leave behind the world you knew and enter a realm where health, well-being and nature takes over.
The island provided a perpetually relaxed ambiance where the desire to sleep all day and pretty much do absolutely nothing just kicks inn. It is clear that Song Saa strives to embrace the Buddhist tradition of 'metta bhavana' or loving kindness which was displayed through the staffs hospitality.
For booking, inquiries and to know more about this luxurious paradise, visit Song Saa Private Island's website and Facebook page.