F&B
Unique Bubble Tea Flavours You'll Want to Try in Singapore
Published Date
: 04 Jul 2023 15:50

Calling all bubble tea fans in Singapore, tired of your regular bubble tea order? Try out these unique flavour profiles instead
Bubble tea has become a guilty pleasure enjoyed by many Singaporeans, from rich and luxurious milk teas to refreshing fruit teas, the choices are endless. Bubble tea is the ideal combination of refreshment, indulgence, and personalisation, perfect for an afternoon pick-me-up!
Bubble tea appeals to a wide spectrum of tastes thanks to its variety of flavours, textures, and toppings. However, to truly appreciate this beverage, it's essential to venture beyond the traditional milk teas and explore the exciting world of unique bubble tea flavours. Challenge your palette with our list of the most unique bubble tea flavours.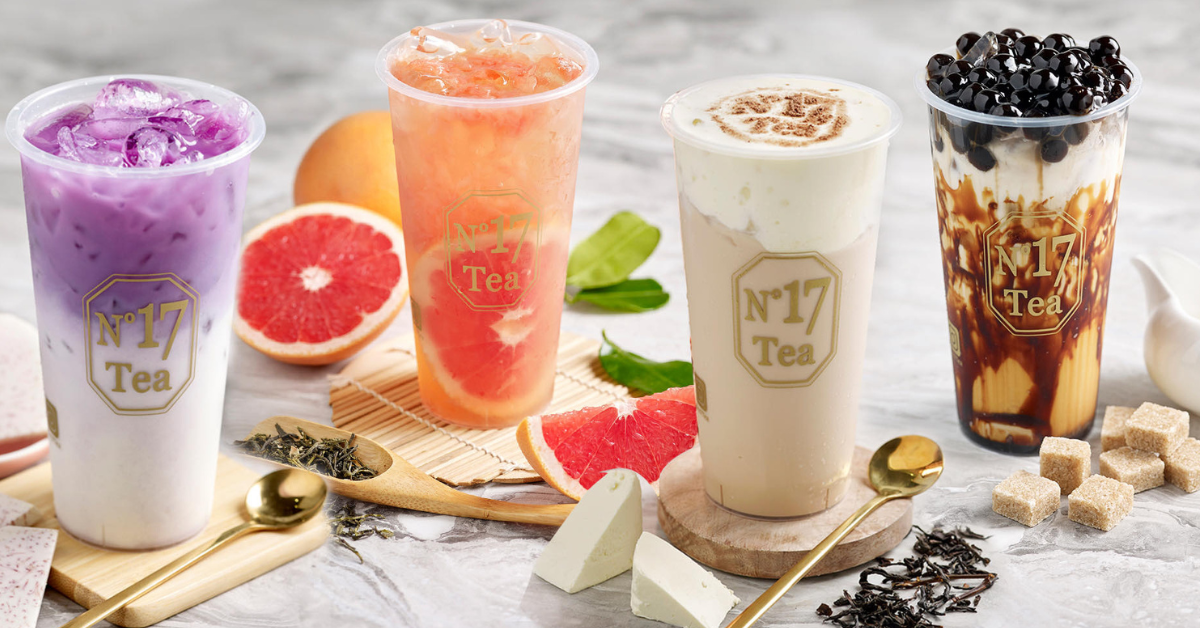 Few things compare to the wonderful flavour and perfume of truffles when it comes to indulgence and luxury. Imagine blending the rich and earthy scent of truffles with the refreshing and pleasurable experience of bubble tea—a marriage made in heaven for those looking for something truly extraordinary. Singapore bubble tea brand No 17 Tea features a new Truffle series with 5 new drinks infused with real truffles. The series includes Truffle Vanilla Milk Tea, White Truffle Green Tea, Truffle Cheezo Golden Oolong, Truffle Cheezo Roasted Oolong, and Truffle Cheezo Green Tea.
With Truffles imported from Italy, get your drinks exclusively from their new outlet at The Woodleigh Mall!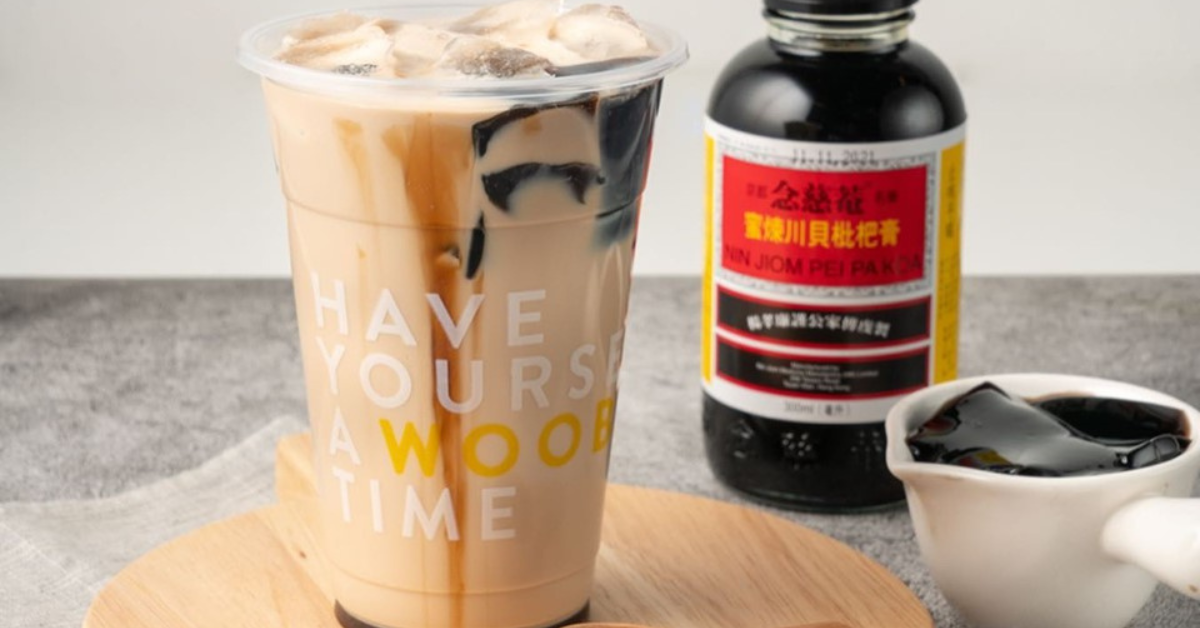 When it comes to the most unique bubble tea flavours, it can't get more special than the iconic Pei Pa Koa bubble tea. At Woobbee, their signature Herbal Mint Milk Tea is a hidden gem that has captivated our senses and challenged our taste buds. Originating from traditional Chinese herbal medicine, Pei Pa Koa is a syrup made from a combination of natural ingredients such as loquat, honey, and various herbs. When infused into bubble tea, it creates a distinctive and complex flavour profile that is both intriguing and comforting.
If you're seeking a truly one-of-a-kind bubble tea experience, look no further than Yomie's Purple Rice Drinks. This innovative twist on traditional bubble tea incorporates the nutritional goodness and intriguing texture of purple rice, resulting in a beverage that is both delicious and healthy at the same time.
Purple rice, known for its vibrant hue and nutty flavour, adds a delightful twist to Yomie's already exceptional homemade yogurt base that creamy taste also promotes gut health.
What sets Yomie's Purple Rice Drinks apart is not just their intriguing texture but also the health benefits they offer. Purple rice is a nutritional powerhouse, rich in essential minerals such as Vitamin B1 and B2, as well as folic acid. It also possesses anti-ageing properties and promotes blood nourishment and vessel protection. With Yomie's Purple Rice Drinks, you can indulge in a refreshing beverage that not only satisfies your taste buds but also provides a nutritious boost to your well-being.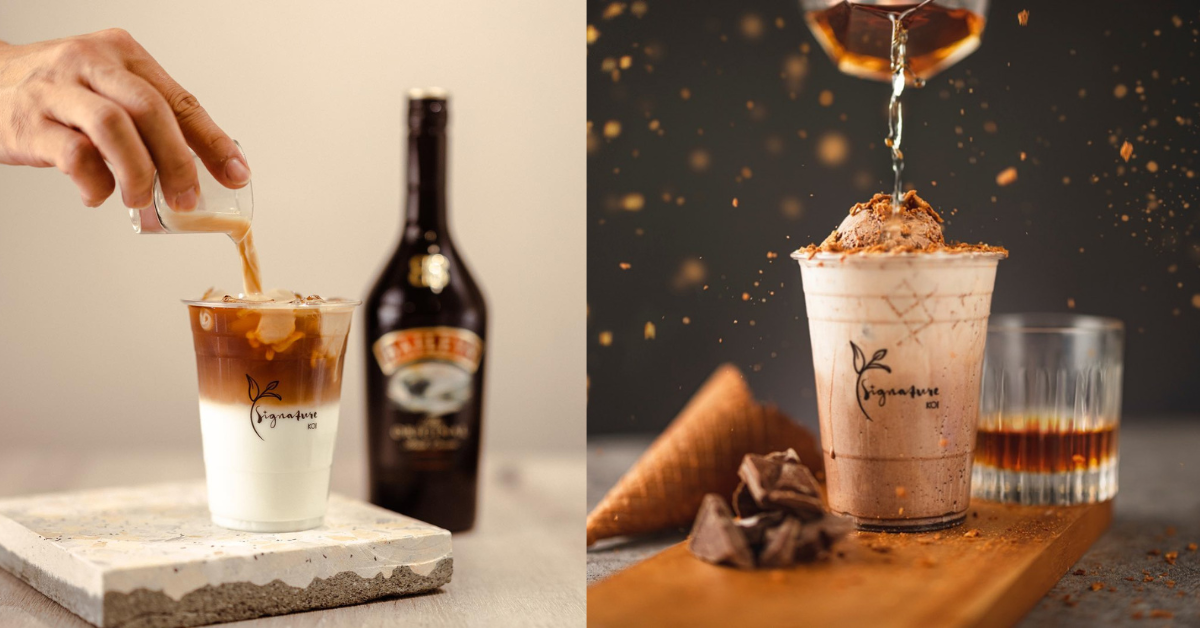 As the weekend approaches and the workweek comes to an end, it's time to rest and indulge yourself in a little treat. Enter alcoholic bubble tea, the ideal way to cap off a long week and enjoy a moment of complete relaxation. This one-of-a-kind blend of the renowned bubble tea concept and a splash of alcohol adds a whole new level of flavour and enjoyment to the table.
At Signature Koi, the brand's new concept store features bubble teas infused with alcohol such as Whiskey and Baileys. Try the boozy creations, VSOP Chocolate or even Baileys Earl Grey Milk Tea.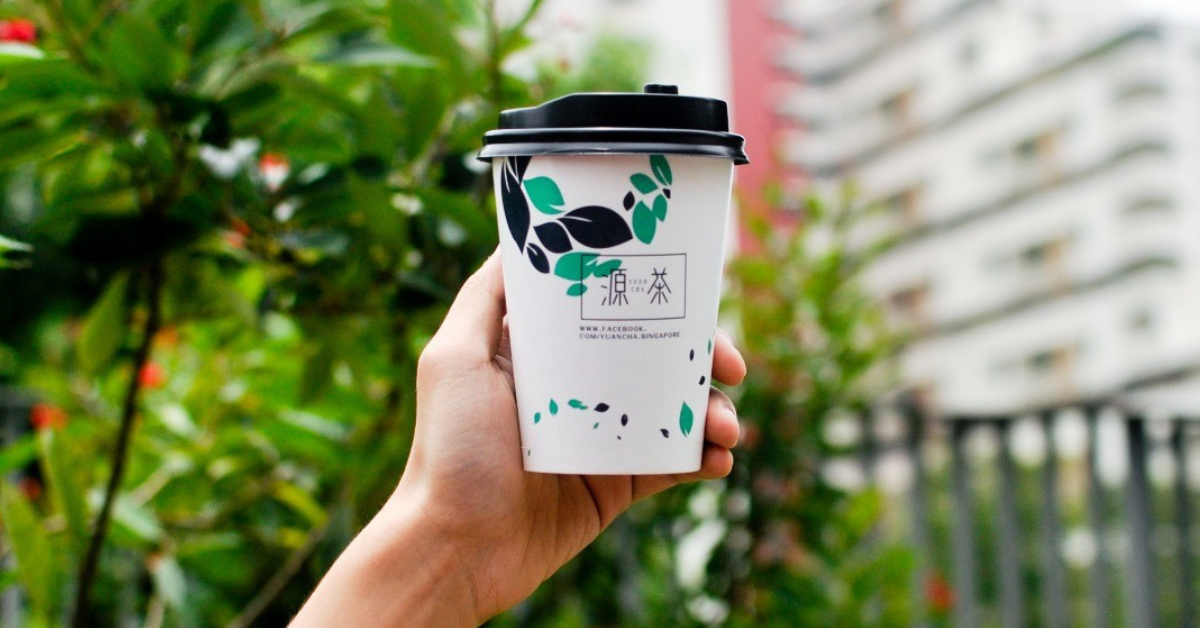 Look no further than Yuan Cha's Fruit Vinegar Series for a light and refreshing bubble tea alternative that tantalizes your taste buds with a distinctive twist. This creative invention elevates the typical bubble tea experience by infusing it with the tart and energizing aromas of fruit vinegar.
Yuan Cha's Fruit Vinegar Series offers a delightful balance between sweetness and acidity, creating a refreshing sensation that awakens the senses. Each sip is a harmonious blend of fruity notes and the gentle zing of vinegar, creating a symphony of flavours that dances on your palate. Our favourites are the Plum Vinegar Oolong or Apple Vinegar Oolong for the best mix of fruity and zesty vinegar flavour.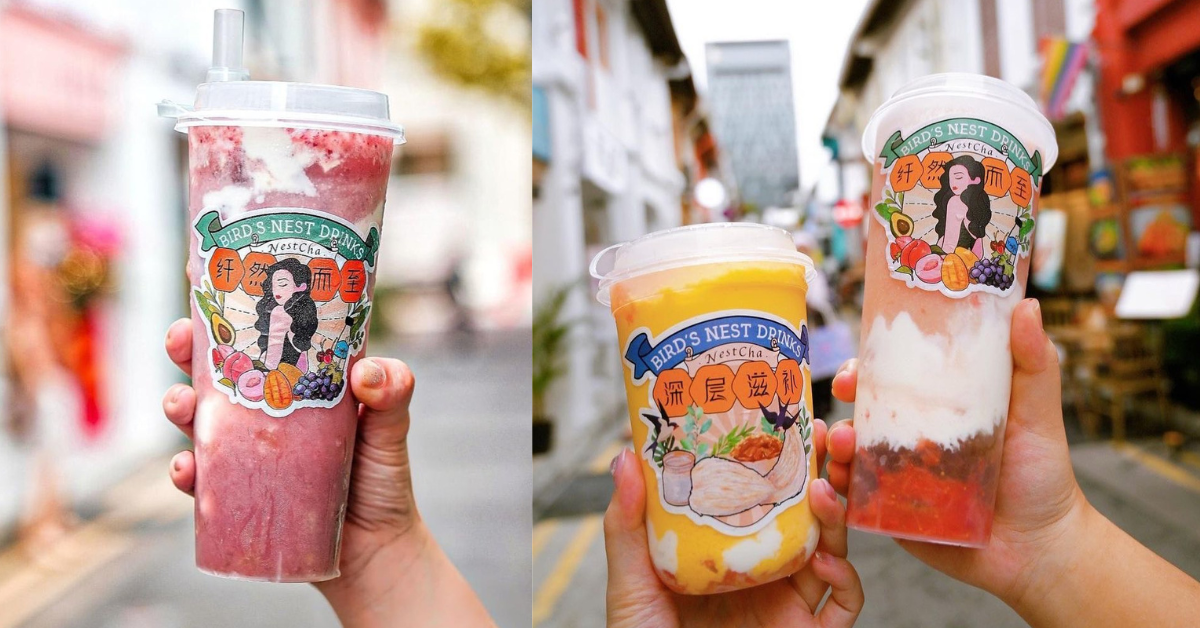 NestCha's Bird Nest Bubble Tea is a genuinely one-of-a-kind and exquisite bubble tea experience that combines the delectable flavours of bubble tea with the great health benefits of bird's nest. Bird's nest gives a touch of elegance and well-being to every drink, thanks to its natural nutrient richness and historical significance in Chinese culture.
Sipping on NestCha's Bird Nest Bubble Tea not only satisfies your taste buds but also provides a range of health benefits. Bird nest is known for its high content of proteins, amino acids, and essential minerals, making it a sought-after ingredient for its potential to boost immune function, improve skin health, and promote overall well-being. With each sip, you're not just enjoying a delicious bubble tea, but also embracing a beverage infused with nature's own wellness elixir.
Their series includes yummy drinks like Papaya Peach Gum Bird's Nest and Mango Pomelo Bird's Nest among others and Nestcha also sells delicious desserts as well.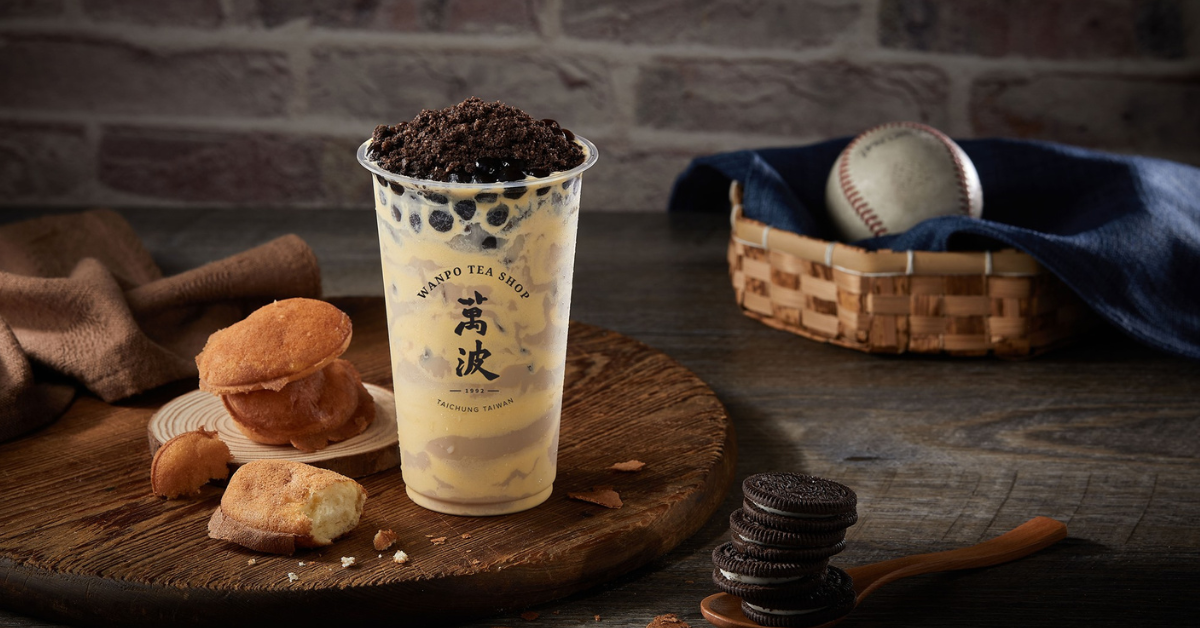 If you're a bubble tea enthusiast in search of a truly unique and unforgettable experience, look no further than Wanpo Tea, a Taiwanese bubble tea cafe that takes innovation to the next level. One standout creation that deserves special attention is the Mochi Soy Creme Latte, an exquisite fusion of smooth soy creme, rich latte, and delightful mochi.
What truly sets the Mochi Soy Creme Latte apart is the addition of tender and chewy mochi, adding an extra layer of texture and a playful surprise with every sip of the fragrant light tea. This unique combination of flavours and textures creates a delightful symphony of indulgence that is sure to leave you craving more.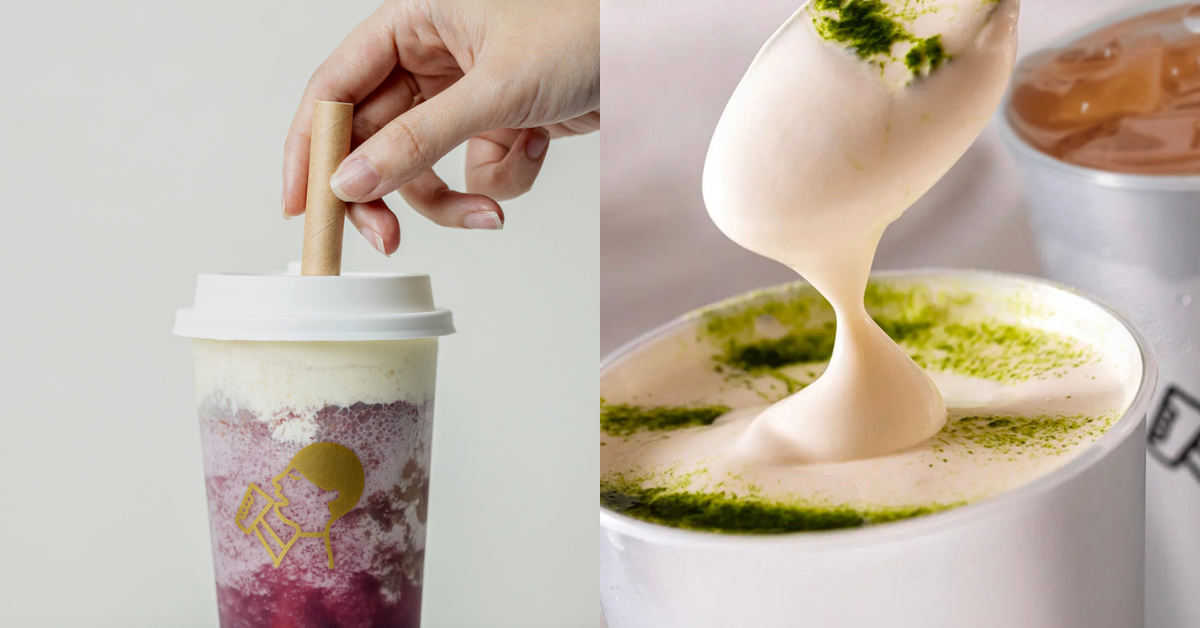 Hey Tea is one of China's most popular bubble tea brands, Hey Tea brings its renowned Cheezo Series to Singapore. This collection offers a truly distinctive bubble tea experience, combining the luscious creaminess of cheese with the exquisite flavours of fruits and tea.
Hey Tea's Cheezo Series adds a creamy and savoury touch to the typical bubble tea scene. Each taste reveals a wonderful blend of rich cheese froth and refreshing fruit or tea base, producing a flavour symphony that will leave you wanting more. The creamy cheese topping matches the fruit and tea nicely, offering a delicious and indulgent touch to each drink.