Anyone familiar with the bar scene in Singapore would have noticed that gin and cocktails have been climbing the ladder of trendy drinks. Head to any decent bar in Singapore and you're bound to spot at least one gin-based cocktail on their menu. So, where do you go for your fix of great gin cocktails? We've sussed out some of the best in town.
1. Leon Dalloway,  'The Gin Boss' at Gin Journey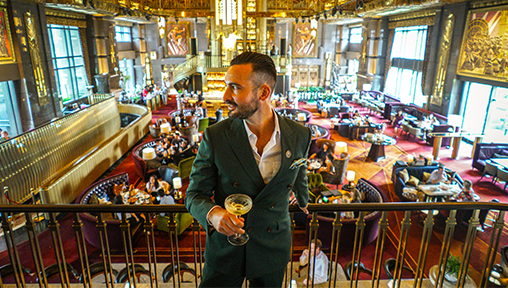 Leon Dalloway aka The Gin Boss, is the founder of the Gin Journey, a gin tour that started life in London and now rolls in numerous cities in the UK, Europe and the rest of the world. The Gin Journey Singapore runs every Saturday taking in the best gin bars throughout a fun-filled and educational afternoon. The tour serves up some of the great gins and gin cocktails on the planet.
Leon's current favourite gin cocktail in SIngapore is the Atlas Martini at Atlas made with Ford's Gin, ambrato vermouth, orange bitters, and champagne vinegar.
2. Sophia Kang, Head Bartender at Manhattan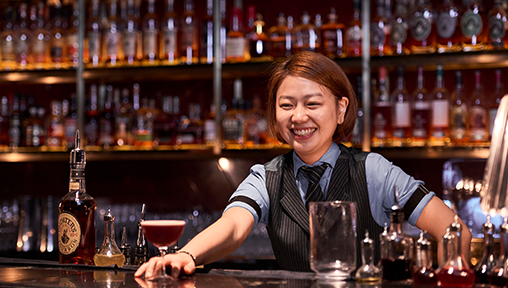 Korean native Sophia Kang has taken the reins at Manhattan at the Regent Singapore, officially assuming her role as the bar's first female head bartender. Starting off in the bar as Food & Beverage Executive, Sophia made her way up to Head Bartender after participating in several regional competitions and guest shifts at renowned bars around the world.
Sophia has created a successful barrel-aged rendition of the Aviation cocktail, which remains a crowd favourite on Manhattan's rickhouse menu. This cocktail has become somewhat of a signature of hers and is crafted with Roku Gin, Luxardo Maraschino, Lemon and Tempus Fugit Violettes.
3. Adam Westbrook, Brand Development for Bula Global Trade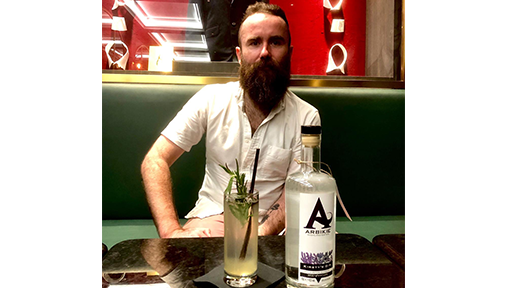 Adam Westbrook is a drink industry professional who has worked as a bartender in some of the world's leading bars, is a brand ambassador and distiller as well as former Gin Instructor at the world-famous Ginstitute in London. Adam is currently based in Singapore working with Arbikie Estate distillery from Scotland and Cape Grim 666 distillery from Australia.
Adam's favourite gin cocktail in Singapore right now is The Paddington Bear from The Monarchy on Tras Street, which is soon to be featured on their new cocktail menu. He loves that it is fragrant, light and refreshing, made with a homemade Rosemary, marmalade syrup and award-winning Arbikie Estate Kirsty's Gin.
4. Adam Bursik, Bar Manager at Origin Bar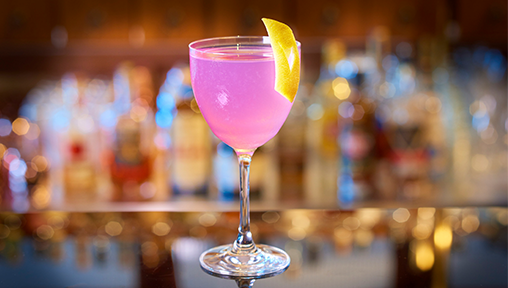 Origin Bar's Adam Bursik knew he wanted to work at a bar from the age of 12 when he received a bartending kit for Christmas. To create Origin Bar's cocktail menu, Adam took a deep dive to immerse in local produce which is featured prominently in the cocktails that have been categorised by famous areas in Singapore including Boat Quay, Little India and Chinatown.
A twist on the classic Aviation and inspired by Mr Lear Black, who travelled on the first commercial flight to Singapore from America, Adam created a cocktail called Lear Black. Made with American gin, jenever, butterfly pea flower, levander, citrus, this tipple evolves from a rich deep blue to a sunrise purple.
5. Jorge Conde, Head Bartender at Smoke & Mirrors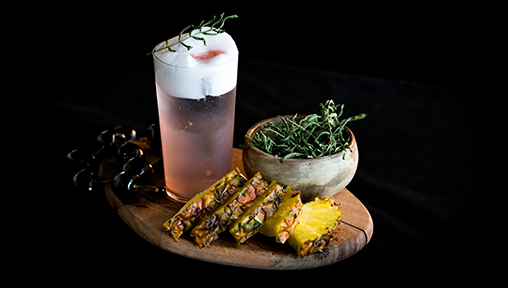 Hailing from Galicia, Spain, 30-year-old Jorge Conde is behind the new creative cocktail menu, Illusion of Flavours, at Smoke & Mirrors. Given his background in graphic design and passion for storytelling, Jorge has paid homage to artists such as Andy Warhol, Pablo Picasso, Salvador Dali and Vincent Van Gogh to bring his cocktails to life. 
Jorge explores techniques such as fermentation, distillation and preservation to create new flavours. Putting a Smoke & Mirrors spin on the classic Singapore Sling, Robbery At The Museum comprises of Maraschino liqueur, cherry brandy and house-made cherry bitters blended with gin, local herbs, fermented pineapple and a fizzy foam of aquafaba and soda water for a playful take on the local favourite.
6. Shallum Recto, Head Bartender at Fat Prince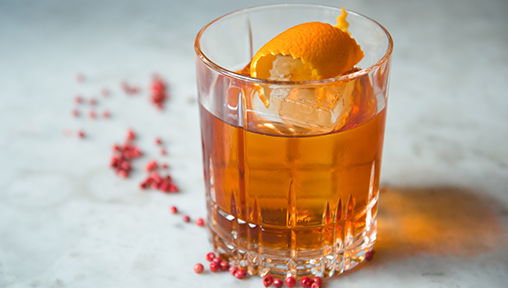 A native of The Philippines, 27-year-old Shallum Recto has been in the bartending scene long before arriving in Singapore in 2014. Having won several bartending competitions, Shallum shines as an entertaining and talented bartender with his captivating showmanship, intricate cocktails and bubbly personality.
It was at Fat Prince where he learnt to understand basic ingredients and the flavour profiles of classic cocktails, which later helped him to explore new concepts and unusual flavours in mixology while balancing beverage costs. Created by Shallum, the Fat Prince Negroni Rouge is a Juniper-infused Negroni made with their house gin, sweet vermouth, campari and pink peppercorns.