Large, beautiful blocks of solid black ink, covering different parts of the body.  Ladies and Gentlemen, welcome to the world of Blackout Tattoos.
A fast growing trend in Tattoo design, this style was pioneered in Singapore by resident Tattoo artist Chester Lee. Experimenting in the process for over five years, Chester earned instant appreciation across the globe for these blackout tattoos when his pictures were posted on Instagram.
Chester Lee, also famous for being the first individual to get his eyeball tattooed in 2015, is passionate about his designs and goes into meticulous detail on how to work patterns for your body and needs. Chester, who works at Oracle Tattoo has a massive following online and offline for some of the ground breaking ideas he brings to his art. Originally started off as a clean, modern impression that's meant to cover up old tattoos, his take on Blackouts has inspired artists around the world to experiment with and create a new sub culture.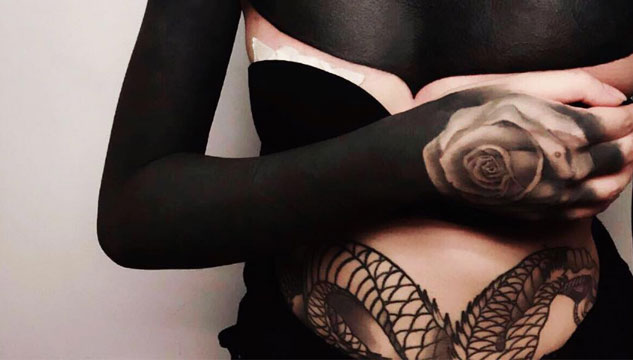 The virtual world is ridden with stories on how blackouts offer a great cover up for all those tattoos we would rather forget or ones that have just accumulated over the years and now make the skin look like a massive jigsaw.
In terms of the process, it is similar to getting a normal tattoo done. The same equipment and ink is used but on a much grander scale. It's slow and detailed, as there is no magical way to brush paint over the skin. Obviously with every inch that needs covering up, the process only gets longer - some patterns almost took Lee over 20 hours across several months.
Got your ex's name on your back – I think we just found you the perfect solution, albeit a very painful one as per Chester Lee!  We spoke to him about the current Blackout Trend and here's what he had to say.
Vanilla Luxury: What is your take on Blackout tattoos?
Chester Lee: I have always seen blackout tattoos to be bold and sexy! It's a very strong statement about individual personality too.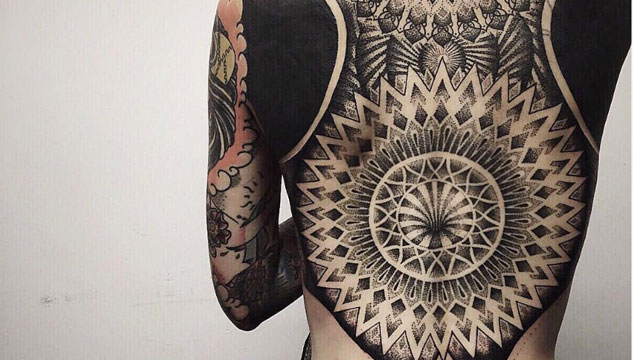 Vanilla Luxury: In terms of design, we love how bold and clean some of the blackout tattoos are. Do you have a personal favourite?
Chester Lee: Personally I don't have a favourite, I would say I always create ways to put designs together to make a complete piece. One of the pieces I like is Melody's back piece. A heavy cover-up and a full geometric back piece.
Vanilla Luxury: The trend is big world wise, thanks to you. What do you have to say to people who are considering getting a Blackout Tattoo done?
Chester Lee: I would like to say it's not for the faint hearted. It's a long, especially painful process.
It's like a sub culture so chances are, the general public will be judging more than usual. Secondly design wise it's very important to find a design suitable to the interested individual. A good tattoo artist is necessary, so please look at the portfolio and decide for yourself.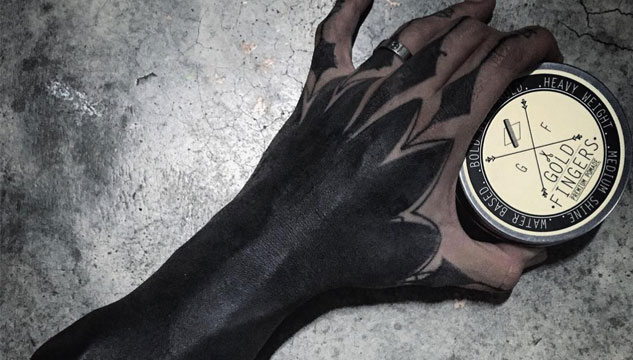 Chester Lee is a tattoo artist and pioneer of all things Tatt. To find out more about him or get yourself a lifelong work of art, reach out to Chester over Instagram.