Looking to add volume to your hair? Or perhaps you can't get over the gorgeous perm styles on your favourite K-drama series! Managing hair in Singapore's humidity can be quite a challenge, and if you add limp, thinning hair to the mix, you are almost guaranteed a lifeless mane of frizz. A perm, however, can add that much-needed volume to your hair, leaving it bouncy, kept-together and perfect for any occasion, at any time. 
Here's presenting the top salons in Singapore that are known for their perm techniques and the ability to manage all types of hair on the island. Take note and get that appointment in the diary rights way!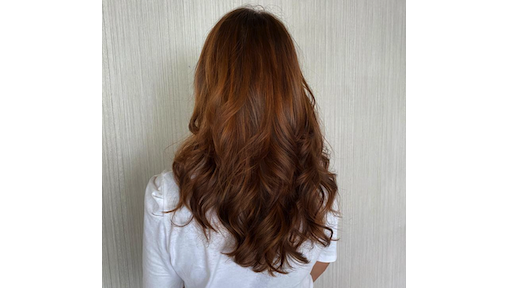 You've often seen us rave about Kimage's hairdressers and their convenient, easy-to-get-to islandwide (10) locations. Kimage was founded on a guiding belief that personality can be amplified through the craft of hairdressing. They offer a range of hairstyling and scalp services including one of the best perms in Singapore. The perm service comes in the form of a Hair Perm package that includes a pre-perm treatment to deposit protein to the hair so it is strengthened with enhanced elasticity - think bouncy and long-lasting curls! This is followed by the process of a hair perm. Post perm, a second dose of protein is applied to further strengthen hair. This protein closes the cuticle scale and leaves it with a smooth finish. Finally, you'll get a hair cut that not only enhances your curls but gives you the right shape for it!
You will also find a whole host of after-care products at Kimage(their online store houses some of our favourite hair brands!) including the recommended Lucicare Milk 3. This styling milk contains the goodness of castor oil derived milk, which can easily penetrate into the hair and help to design and define curls, leaving them fluffy and soft.
The Perm Package at Kimage is priced at S$260 for long hair by Senior Stylists and above.
Kimage, Multiple locations. Kimage, Multiple locations. Book here or email enquiry@kimage.com.sg with your queries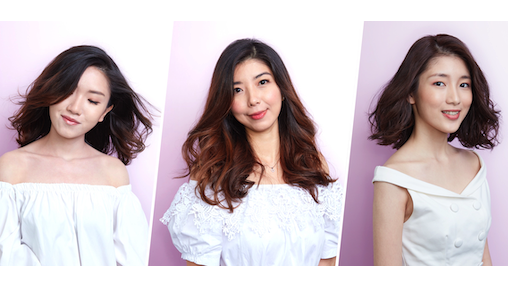 Think all perms can destroy your hair? Then you'll love the Anti-damage Movement Perm from hair experts Chez Vous. This brand-new perm technique and technology has been developed by Chez Vous, to create movement and airiness in the hair, while promoting softness, hydration and repair, all at once! The perm method produces trendy and "lazy" waves rather than out-dated well-coiffed and pageant-like curls. Best suited for women who want to achieve an effortless girl-next-door look.
Turns out, it is all down to the pH level of our hair! Our hair's natural pH level is between 4.5 to 5.5. Conventional perm lotions that utilize Thio or Cysteamine technology have pH levels between 7 to 10. Any lotion (including ordinary water) with pH higher than our hair's natural pH, causes it to swell. This leads to both irreversible internal and external damage.
Glyceryl Monothioglycolate is the latest ingredient that's used in Chez Vous' Anti-damage Movement Perm and it has a pH level between 4.7 to 5.2 so it can penetrate deep within the hair, alter its bond and shape without causing it to swell. What's more, Chez Vous' Anti-damage Movement Perm can be customised to create a variety of K-inspired styles such as C-curls, S-Curls, Korean Curls, Loose Waves; and Beach Waves. This is truly the future of damage-less perms and hair retexturizing!
Introductory Trial Package 1: Anti-Damage Movement Perm + Inclusive of Complimentary Haircut  & 90g Homecare Treatment is priced at S$298 + 7% GST
Introductory Trial Package 2: Anti-Damage Movement Perm + Rebonding + Inclusive of Complimentary Haircut  & 90g Homecare Treatment is priced at S$398 + 7% GST
Chez Vous, 391 Orchard Road #05-05 Ngee Ann City Podium Singapore 238872. Phone (+65) 6732 9388, email: emailus@chezvoushair.com.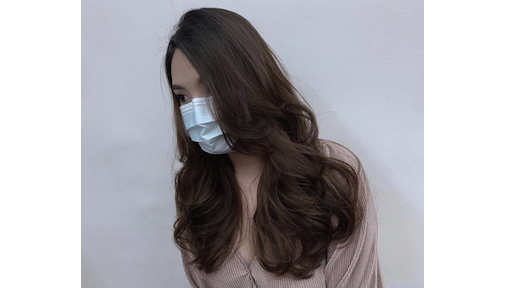 What if we told you that Picasso permed a total of 3517 heads in 2020? Founded in 2014, Picasso Hair Studio specialises in innovative perming services - 60% of their customers come to them for perms! With more than 16 different perm styles in its catalogue, this Perm specialist salon has a complete range of perm services to meet the needs of the local market.
Rebonding Perm is a perm style that was created when the studio first started and has been the signature and best selling perm style thus far. Some of the other innovative perms include Cushion Perm and Freestyle perm which can only uniquely be found in Picasso.
Before every perm, Picasso's Hair designers will look at your face shape, and understand your lifestyle needs before recommending a perm style that is suited for you. If you want a Perm style that is not within the catalogue, they are also able to customise one just for you.
What sets them apart from the rest of the hair salons in Singapore is that they also provide hands-on training after each perm - they teach customers how to blow dry their perm correctly! 
Picasso has recently brought in a new perm lotion called Advante. This is an acidic lotion which is gentle and acts as a treatment to the hair. Unlike traditional perm which is alkaline, and can typically bring your hair pH level up to 9 to 11, thus making the hair dry, this new acidic perm lotion has a pH level of only 4.5. It is not only mild to the hair, but it also allows customers who like to frequently change their hairstyle to be able to re-perm their hair over and over again, every 4 months.
Picasso Hair Studio, Multiple locations - Bugis, Phone + 65 62910691. Novena, Phone (+65) 6224 0221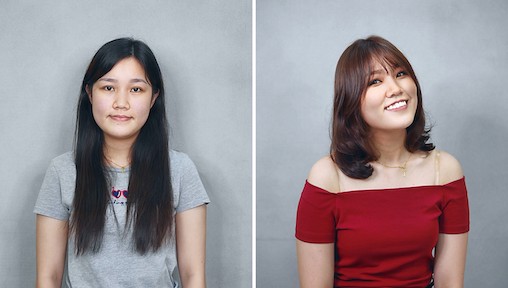 Designed by the multi-award-winning hair salon, Chez Vous, as its second outlet, Chez Vous: HideAway is a concept-testing store that sets to revolutionize the way people think of a salon experience. Aside from the comprehensive menu of hair services, guests can enjoy a whole host of value-added, complimentary and experimental "spa"-like touches.
Guests will be pleased to know that each Associate Director takes up to 5 appointments, each 2-hour slot, in a day. This is to ensure that the team has optimal time and attention to work on each guest's hair. The best part? It's highly affordable with their ultra-transparent tiered pricing. Bonus: there's even a "no packages and hard-selling" policy put in place.
This means that while you can enjoy a range of hair care services, you also get access to the best hair styling talent in Singapore for a perm that you'll love. Offering S-Curls or C-Curls Rebonding, Chez Vous: HideAway is brimming with ideas and choices on how voluminous and bouncy you want your hair to be. Prefer a natural perm style? Simply, speak to your hairstylist at Chez Vous: HideAway and craft your hair perm together!
S-curls or C-Curls Rebonding + Inclusive of Haircut is priced at S$398 + 7% GST
Chez Vous: HideAway is hidden at 391B Orchard Road, Ngee Ann City Tower B, #14-04. To make a reservation, reach them at emailus@chezvoushair.com or call 6219 3558.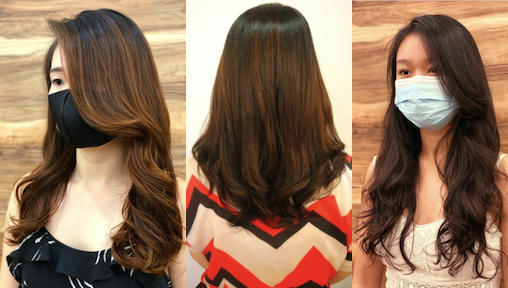 Apgujeong Hair Studio is known for its pioneering, award-winning styling team that strives to push the boundaries and set trends when it comes to hairdressing.
If you can envisage your dream hairstyle or colour, Apgujeong Hair Studio can create it.
The stylists at this hair salon in Singapore, keep up with the latest fashion and beauty trends from Korea and are able to advise you not only on the newest hair trends but also on how to tailor them to fit your personal style and image.
Apgujeong is popular for its Korean Perms that result in a look with soft curls, extremely natural and feminine. A good perm frames the face in a flattering manner, giving the illusion of a slimmer face, which appeals to many women! With a well-layered cut and careful placement of the ceramic rollers, the stylists at Apgujeong Hair Studio are able to tailor a look that compliments your facial shape. Korean perms are also known to be low-maintenance compared to other hairstyles, giving you effortless, luscious flowing curls every day.
If you have been thinking about getting one, now would be a great time to do so with Chinese New Year coming right up! The best part is that Apgujeong Hair Studio does not impose any holiday surcharges and customers are free to continue utilising their credits during the festive period.
Apgujeong Hair Studio, Multiple locations, E-appointment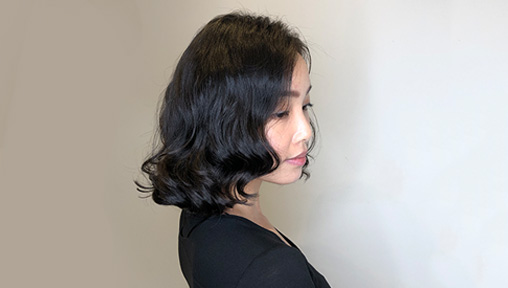 It's no news that the Koreans know their perms well! From your favourite K-drama series to unique techniques available for perming only at Korean hair salons in Singapore, we think it's pretty obvious where you should be trying out a hair perming service first.
Boutique hair salon, The Space Korean Hair Salon provides personalised services by Korean Master Stylists who understand our climate and the way our hair reacts to it.
A team of popular Korean stylists that started their hairdressing journey in celebrity salons in Korea, Leehan, Jenny and Shasha are followed by many a perm-fans in Singapore. With more than 15 years of experience in hairdressing, these master stylists are able to create Korean perm styles with a deep understanding of Singaporeans' hair texture and conditions. This means that you get one of those K-drama worthy perms but with the ability to manage it in this humidity!
With each stylist specialising in different skills, it's best to reach out to the salon and let them know what you are looking for - natural perms or defined waves. It is also fine to leave that decision to your hairstylist and have them take care of your perming needs.
The Space Korean Hair Salon, 2 Handy Road, #04-06 The Cathay, Singapore 229233. Phone +65 84116561