The best hair salons in Singapore. If there's one question we are constantly asked at Vanilla Luxury, it's on where to go for the best haircuts, hair colour and hair services in Singapore. Whether it's a refresher of a haircut, a glam new hair colour or K-drama worthy perm, the quest for the best hair salons in the city, seems never-ending. 
We've rounded up some of our favourites that offer not only the best hair services on the red dot but are also a treat to sit and experience an afternoon at. Make note, take that appointment and get ready to be spoilt at one of the best hair salons in Singapore.
Often labelled as one of the leading luxury hair salons in Singapore, Chez Vous has always been on the top hair service innovation game. Since their inception in 1995, Chez Vous has distinguished itself with dedicated service, bespoke hair treatments and an unparalleled level of professional expertise – courtesy of the "Only Hair Directors Allowed" policy –where all stylists have either 12 years' experience or are exceptionally skilled.
Rumour has it that Chez Vous has one of the most gruelling recruitment processes in the industry, where only 1 out of 30 applicants is employed, ensuring the quality of hair experts on their panel, remains unparalleled.  The hair salon brand has also consistently topped the list of the most positively-reviewed and top-rated hair salons online, in Singapore.
Well-known for its novel 'Fix You Programme', Chez Vous offers assistance to fix anyone's hair mismanaged by other hair salons in Singapore (subjected to availability), free of cost. To many Caucasian Expats in Singapore, Chez Vous' existence is a blessing to many as the salon has a team of Caucasian Hair Specialists that specialise in treating, colouring and cutting Caucasian hair – a feat not many Asian salons can achieve.
While Chez Vous offers a range of top-class haircuts, hair colour and hair treatments, their soon to be launched Anti-damage Movement Perm is one to keep your eyes peeled for! This brand-new perm technique and technology developed by Chez Vous creates movement and airiness in the hair while promoting softness, hydration and repair, all at once! This perm method produces trendy and 'lazy' waves as opposed to the rather out-dated well-coiffed, pageant-like curls. Best suited for women who want to achieve an effortless girl-next-door look, the anti-damage technology allows customers to get movement and waves without noticeable damage, dryness and dullness that comes with conventional perm procedures. 3 Years in the making, this groundbreaking Anti-Damage Movement Perm will arrive in November 2020.  Developed by Chez Vous and exclusive only to Chez Vous.
Chez Vous, #05-05 Ngee Ann City Podium (Takashimaya), Singapore 238872. Phone : (+65) 6732 9388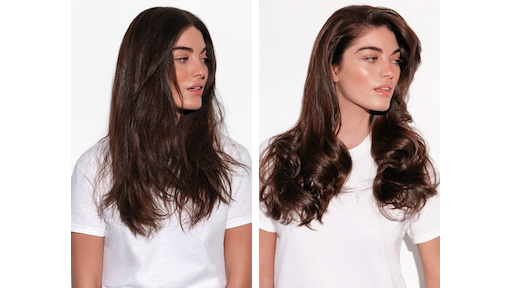 Since its inception in 1994, hair experts at Kimage have been helping amplify personalities on the red dot, through the craft of hairdressing. With a hairdressing school and 10 outlets spread island-wide, Kimage has established itself as one of the best hair salons in Singapore for everything that your mane or scalp may need. Whether it's their award-winning hair colour service, treatments, rebonding, perms or a basic haircut, know that an appointment at Kimage will leave you thoroughly pampered and looking forward to your next one.
We love how easy Kimage is on the pocket too! Should you be looking to stretch those dollars, simply choose one of their junior stylists who come with about a year's experience in hairdressing and offer superior skill set at wallet-friendly prices. Kimage are also extremely passionate about scalp health and are continuously growing their portfolio of healthy hair and scalp treatments. Take their Haircut + Fusio Scrub service as an example. 
Just as the skin on the rest of the body, the scalp is seriously affected by any number of biological and environmental conditions. Dirt, oil, sweat and pollutants can clog up the scalp, seriously depleting its ability to grow healthy hair. Fusio Scrub is designed to cleanse and exfoliate, freeing the scalp from deeply encrusted impurities and dead cells, revealing a fresh new surface for radiant hair to take root. This is a bespoke salon scrub combined with essential oils, where your hairdresser freshly blends the scrub in front of you - an absolute first-of-its-kind, unique in-salon cleansing treatment
The result is not only a balanced scalp that feels great, but totally revived hair with renewed shine and bounce.
Vanilla Luxury readers get $10 off with the discount code "VL10" when purchased online. Not valid for services by the Junior Stylists. Valid till end of Sept. Service voucher is valid for 30 days from date of purchase.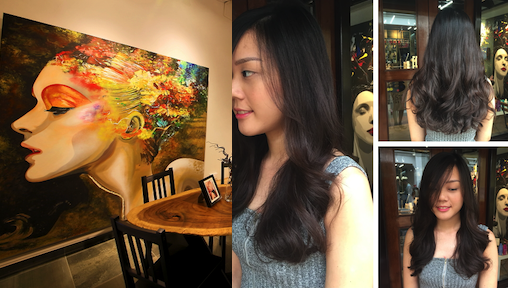 Want a hair salon that not only looks at your face shape and skin tone but also at your facial features to determine what will suit you the best? As one of the best hair salons in Singapore, Picasso takes hairdressing seriously. Using data and accurate measurement, they are able to derive the golden ratio i.e, the length and style of hair that will suit a customer the most! 
Want the hottest perm or hair colouring in the city? Picasso specialises in innovative perm and creative colouring that is so unique, you won't find them in other hair salons in Singapore. 
With every hairstyle being an artistic inspiration, the designers at Picasso create every hairstyle as if it were a piece of art. From the drinks menu to the consultation card in the salon, every part of the salon décor and concept is closely knitted to the strong theme of a Hair Art Studio, which also resonates from the salon name "Picasso."
We particularly enjoy the personalised consultation that Picasso provides to each customer. To bring out the best hairstyles to its customers, the team of experienced hair designers, led by Master Trainer, Jesly Teoh, are trained to analyse face shapes, skin tones and determine the fashion category they belong to. Not only can they do hairstyle recommendations, but they are also able to give recommendations on fashion styles and dressing tips.
What's more, all perming and creative colour services at Picasso include before and after chemical treatments to ensure that the integrity of the hair is not compromised. Innovative and top of the line treatments, you'll know you are in the best of hands when getting your hair done at Picasso.
Picasso Hair Studio, Multiple locations - Bugis, Phone + 65 62910691. Novena, Phone (+65) 6224 0221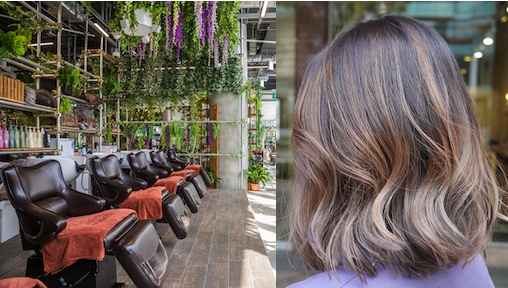 Walking On Sunshine (WOS) is the biggest one-stop natural beauty paradise in Singapore. Stretched over 6000 sq ft, WOS provides hair, nail, scalp care, and a whole host of other beauty services.
Fancy a meal in the heart of the city? Not just a beauty destination, WOS is also an oasis to connoisseurs of food located right in the centre of Singapore shopping district, Orchard. Housing the biggest garden-theme salon with a cafe in Singapore, you can truly make a day out of your hairdressing experience here. With a team of TOP-notch professional hairstylists, nail artists and a world-class customer service team hailing from all over the world, WOS ensures that everyone will receive only the best professional beauty experience.
Walking On Sunshine's exquisite interiors and designs will definitely make your Instagram feed double-tap worthy! The interior design theme is inspired by contemporary yet natural lifestyles, surrounded by many beautiful plants and flowers.
The exemplary service at Walking on Sunshine is often spoken of – there are over 3,000 positive reviews on Facebook, Google and other web portals. You also get their 8 Days Promise, which means you can get free retouching within days of your treatments. Plus, it's an Award-WInning Salon.
If you don't know what will suit your hair or face type, WOS offers complimentary consultations with their hair experts and will recommend the ideal haircut, colour or treatment for you. Using only the best styling tools and products like Dyson, L'oreal and Shiseido, this is indeed one of the best hair salons in Singapore.
Walking on Sunshine. 181 Orchard Rd, #03-07 Orchard Central, Singapore 238896. Phone (+65) 8877 8800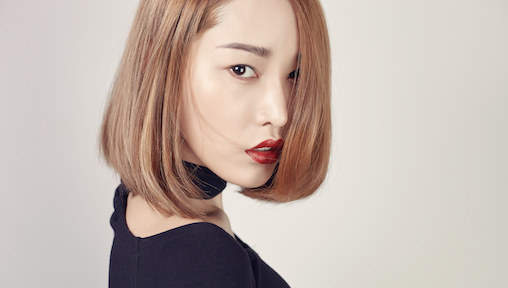 Designed by the multi-award-winning hair salon, Chez Vous, Chez Vous: HideAway is a highly Instagrammable concept-testing store that sets to revolutionize the way people think of a salon experience. This next-generation hair salon has tastefully incorporated experimental "spa"-like touches – from relaxation lounge access, sweet doses of massage, rejuvenating scalp laser therapy, herbal shoulder pads and 100% pure essential oils – into their comprehensive menu of hair services, free-of-charge. The best part? Guests will be pleased to know that each Associate Director takes only up to 5 appointments in a day, to ensure that the team has optimal time and attention to work on each guest's hair. With no hard-selling and no packages policy, it is no wonder that Chez Vous: HideAway have been winning several prestigious awards around Singapore.
With a clever menu of super premium hair services along with experimental retreat-like touches, Chez Vous: HideAway gives you the chance to indulge in affordable luxury and post it on Instagram of course! Amongst its many top-notch hair colour, haircut and re-texturising services, the all-new Anti-damage Soft Rebonding is worthy of a notable mention! 
Forget everything you think you know about Rebonding and say goodbye to the stick-straight hair and severe damage that's usually associated with Rebonding services. 
Anti-damage Soft Rebonding at Chez Vous: HideAway is a brand-new, mild and gentle hair smoothening technology developed by Chez Vous: HideAway. It reduces frizz and unruliness while promoting manageability; shine; hydration; softness; and repair, all at once! This demi-permanent hair smoothening method produces naturally straight-looking hair – rather than out-dated pin-straight hair that lacks movement, for hair that is not overly resistant, curly and coarse. 
The best part? Anti-damage Soft Rebonding does not produce any harmful fumes or have any known negative implications for future in-salon services, as opposed to Keratin Treatments.
Chez Vous: HideAway, #14-04 Ngee Ann City Tower B, Singapore 238874. Phone: (+65) 6219 3558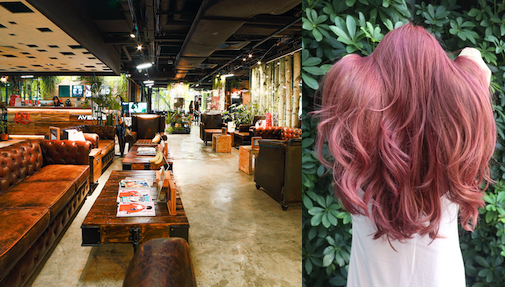 Treat yourself to a full Korean beauty experience without having to travel to Seoul at Korea's No. 1 beauty salon, LEEKAJA Beauty Salon located at the heart of Orchard Road. Housed in a 4,000-square-feet location in the posh Mandarin Gallery, LEEKAJA provides a total beauty experience with services such as hair, nail and scalp care accompanied with true Korean hospitality.
LEEKAJA Beauty Salon was the first franchised hairdressing brand in South Korea and now boasts over 200 branches worldwide across China, Australia, Malaysia, Cambodia and the United States. As one of the best hair salons in Singapore, LEEKAJA houses professional hairstylists, nail artists and scalp therapists to cater to all your beauty needs. It's also a Multi-Awarded Beauty Salon. Not just that, it's also loved and recommended by over thousands of customers online. 
We love how this salon is the perfect sanctuary to indulge in luxurious pampering, amidst the hustle and bustle of busy Orchard Road. It's so unique and pretty, you can even take tons of double tap-worthy images for your Instagram.
Those struggling with frizzy hair have probably heard about LEEKAJA's signature Cinderella Treatment. More than just a regular keratin treatment, it uses a mixture of onion and organic aloe vera and repairs the hair before infusing keratin into your locks. Since it doesn't use any harsh chemicals like regular rebonding, it is even suitable for bleached hair!
Got something else on your mind? From the latest Korean perm and colour, signature hair treatments, to the trendiest nail designs, LEEKAJA  can offer exactly what you are looking for along with the quality and service that comes with K-beauty.
LEEKAJA, 333A Orchard Rd. #03-13 Mandarin Gallery, 238897. Phone: (+65) 8133 0818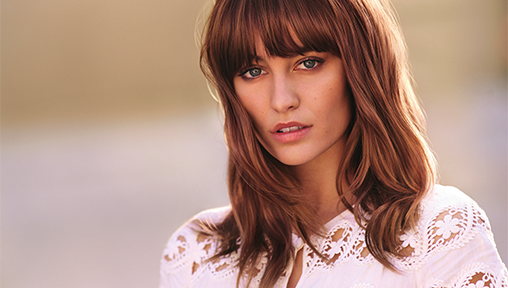 Apgujeong Hair Studio is a popular hair salon with 10 locations in Singapore and their award-winning styling team is known to push boundaries and set trends in hairdressing.
Perms remain one of the most popular services at this popular Korean Hair Salon. Apgujeong Hair Studio believes that getting a perm is a simple way to change up and refresh your look. By creating more volume and texture in your hair, with soft and natural curls you can frame your face in a flattering manner, giving the illusion of a slimmer face.
Another feather in Apgujeong Hair Studio's acclaimed hat is their hair colouring service. Whether you're into basic-browns or would like to experiment, the stylists at Apgujeong Hair Studio will design a hair colour that will give your hair more dimension, accentuating your facial features and enhancing your natural beauty.  
Don't know what hairstyle to go with but need a quick change? At Apgujeong Hair Studio, the hairstylists do a careful hair consultation to understand your hair care practices, lifestyle, and also take into consideration your face shape and proportion. This consult will then result in a bespoke, carefully designed personalised hairstyle, hair colouring or haircut, suitable just for you.
If you can think of a dream hairstyle - they truly can create it!
Apgujeong Hair Studio, Multiple locations, E-appointment