We focus plenty on our face when it comes to beauty treatments, but sometimes it's your body that needs a little bit of love and TLC. Take heart as we've put together a list of treatments that you will adore and your body will thank you for.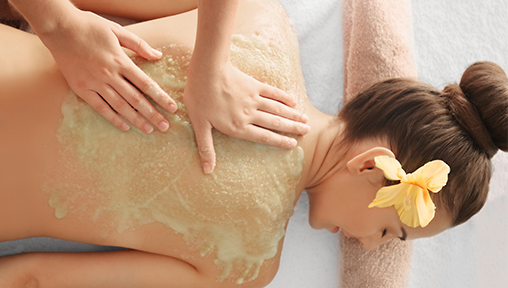 Suffering from acne, clogged pores or blemishes on your back? While we make the effort to take good care of our face, we often neglect the skin on our backs. My Cozy Room Boutique Spa's award-winning Premium Diamond Bacial Treatment is a 90 minutes back facial which involves extraction and complexion smoothening treatment for your back.
The bacial treatment starts with a refreshing deep pore cleansing and exfoliation to remove dead skin cells, followed by detoxification to encourage the production of new skin cells and boost collagen. Complete your treatment with a stress-relief back massage and detoxifying mask to rejuvenate your tensed body. An intense treatment that includes cleansing, steaming, a scrub, extraction, diamond peel, a stress relief back massage and a detoxifying mask - this is as luxe as bacials come!
My Cozy Room Boutique Spa, 56A Cairnhill Road, Singapore 229667
Call (+65) 6732 0030 to make an appointment today.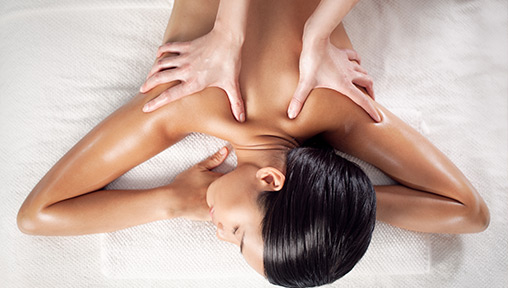 Nestled in a quiet corner in the heart of the Orchard Road district, La Source Spa is a tranquil and holistic urban retreat that offers a full suite of carefully curated treatments from face and body to hair services, each selected and designed for maximum efficacy and effectiveness and by using ingredients straight from Earth's natural sources, La Source Spa believes in enhancing your natural beauty from within. Beyond just pampering, the treatments strive to improve your health and state of mind so you come out feeling more confident after each experience.
The Angelica Gold treatment combines two sensational therapies - The La Source Angelica Gold Scrub followed by The La Aroma Indulgence massage. This luxurious treatment uses the prized Angelica Sinensis herb known as the "female ginseng" to exfoliate and smoothen skin, as well as detoxify the body and soothe the senses. Relax further with the massage which incorporates the Aromatherapy to enhance your psychological and physical well-being for whole-body healing. Invigorate your body and leave feeling renewed.
La Source Spa, 15 Scotts Road, Thong Teck Building  #01-03/04 Singapore 228218
Call (+65) 6732 1318 or email Info@lasource.com.sg to make an appointment.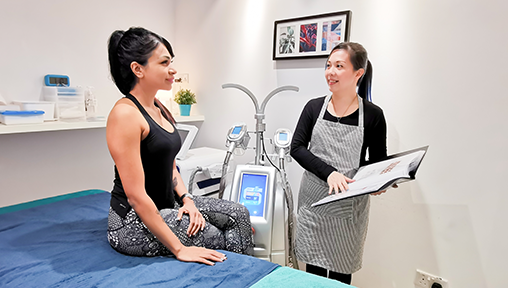 Looking to reduce stubborn fat such as in your waist, arms or back? Many of us have fat cells that can be resistant to diet and exercise. Wellaholic's award-winning WellaFreeze Cryolipolysis treatment targets these fat cells, dissolving them using an FDA-approved non-surgical procedure. WellaFreeze Fat Freeze uses sub-zero temperatures to crystallize fat cells which are gradually removed by the immune system in the subsequent weeks.
The WellaFreeze Fat Freeze machine has two handles of six different sizes to treat small areas like your chin as well as large areas such as the stomach. This makes it ideal for spot reduction in specific areas and results can be seen after just the first session.
Now you can reduce love handles, flabby arms and bulky thighs with a few sessions at Wellaholic. Besides single sessions, you can also consider their 12-month subscription which gives you up to 10 sessions a month.
Email wellaholic@outlook.com to make an appointment.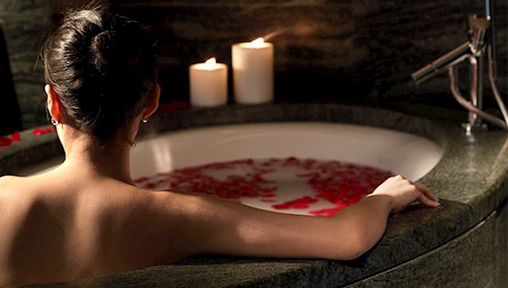 Escape to the decadent urban sanctuary at St. Regis Singapore for some well deserved TLC. Inspired by ancient traditions from the East and West, Remède Spa offers a variety of exclusive body treatments that focus on the element of water, and bathing rituals to refresh and rejuvenate. The pampering treatments on offer will help rediscover healthy and supple skin as well as detox your body of all the aches and pains that come with city life.
The dreamy Bathing Ritual is designed to relax, comfort and complement other Signature Body Treatments - select from a combination of Dead Sea salt or milk powder with pure essential oils of rose, orange blossom or amber for hydrating and softening.
But wait there's more! A pre-bath dry brushing prepares you for a bath filled with a bed of exotic flower blossoms for a beautiful and uplifting experience. Take your day of pampering to the next level by indulging in Remède Spa's eucalyptus-scented Steam Chambers, the Aqua Reflexology Footpath or Spa Garden; either way, you'll emerge rejuvenated.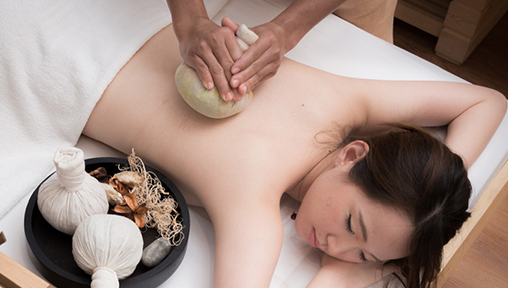 If you haven't been to Yunomori Onsen & Spa in Kallang Wave Mall, it's time to make that spa-sational journey. Yunomori offers a wide range of Onsen baths and facilities with each option providing a relaxing and therapeutic experience as well as its own set of benefits.
While they have a holistic spa and body treatments menu to choose from we find their Herbal Compress Massage and Onsen experience perfect for tired individuals seeking an urban getaway. The treatment combines the benefits of Thai massage and Thai herbal remedy to create a stimulating yet soothing therapy. Your therapist will perform a skilled Thai massage, and then press the healing compress across the body to stimulate energy lines, deeply relax the muscles and nerves. Follow it up with a soak in their Onsen and believe us when we say - you'll never want to return.
There you have it. These body treatments in Singapore will leave you feeling refreshed and ready for the world.