The technology space is constantly evolving with monthly new releases and updates made on various gadgets. Hence we have decided to comb through the latest technology gadgets that have recently been relased to put together a list for you to select for the month of July 2020.
Not too long ago, we wrote about Wifi 6 systems being the new norm. At that time, the options of Wifi 6 systems to select from were still limited. About 3 months in and we now have almost every major networking gear manufacturing launching their very own Wifi 6 Mesh Routers. Faster, lower latency, support for more devices are just some of the advantages of having a Wifi 6 System. Asus with its Zen Wifi brand has launched the Asus Zen Wifi AX 6600.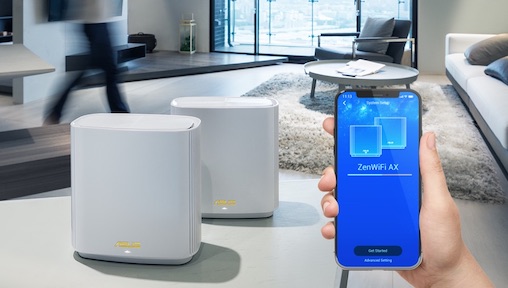 The many advantages of the Asus Wifi 6 enabled AX 6600 Mesh Network at home include configuring your devices to connect to the fastest nodes in order of priority and the routers can optimise the internet connectivity for each of your devices. If you are worried about how the Asus Wifi AX 6600 would work if you move houses tomorrow, just feel free to add more AiMesh enabled routers to it. It is just as easy as adding another Sonos to your music system, simply through an app.
Amongst many other features, we found the triband technology that comes with the Asus Wifi AX 6600 most useful. The Asus Wifi AX 6600 devices are aesthetically designed and available in 2 colour variants to suit light and dark coloured homes. You can purchase your twin pack at Amazon without any hassle.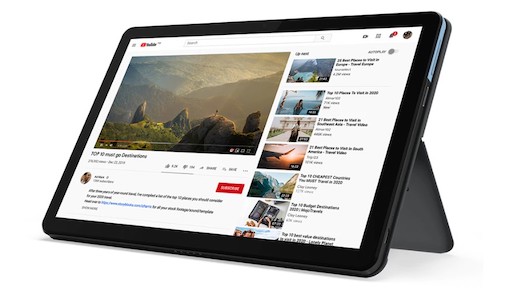 If you want a tablet that looks good, does not cost much and allows you to enjoy all your Netflix shows easily, this is the tablet for you. The Lenovo Chromebook Duet is a 2 in 1, 10.1" tablet that comes along with a keypad and runs the Google Chrome OS. This 2 in 1 tablet is available in a 64 GB variant that boots in near 8 seconds only. The Lenovo Chromebook Duet has an impressive battery life of upto 10 hours and comes with a 10W C-type charger.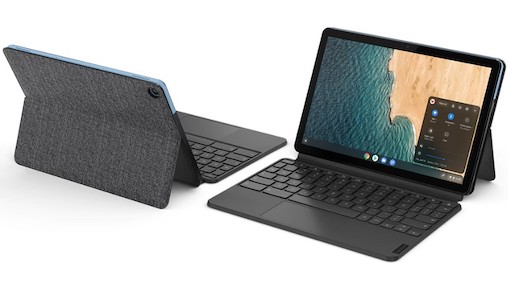 The Lenovo Chromebook Duet has a standout design with a unique dual-tone Ice Blue & Iron Grey design, with a sophisticated fabric texture on the stand cover. Its 10.1" display features thin 9.13mm bezels and FHD (1920 x 1200) resolution in 400 nits brightness, for sharp details and colour. In addition to running your entertainment and gaming apps, you can get some work done with Microsoft Word, Excel and Powerpoint. You can order one for yourself from the USA to Singapore from the BigAppleBuddy store here.
This one is our favourite gadget for this month. Finally, aside from Tag Heuer, another big watch manufacturer, Hublot, ventures into designing a smartwatch with connecting their existing Big Bang line with digital technology.
The Hublot Big Bang e is powered by Google Wear OS and comes loaded with Google Pay, Google Smart Assistant, Google Fit for health tracking and is also compatible with other Google Wear OS compatible apps. Apart from the "Time Only" analogue function, the Hublot Big Bang e features exclusive interpretations of traditional watch complications, such as a Perpetual Calendar with an immaculately precise moon phase or a second GMT time zone, which presents the earth in a very realistic way.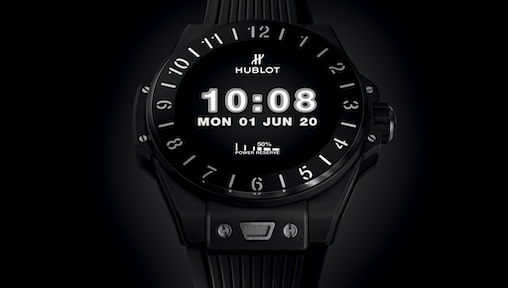 The Hublot Big Bang e is available in a 42 mm case, made from a choice of titanium or ceramic. The hour numerals are metallised underneath the scratchproof sapphire crystal, which is covered with an AMOLED high definition touchscreen.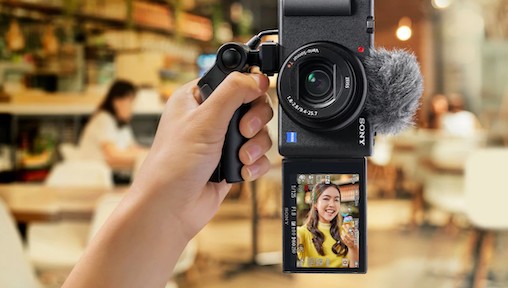 We love our Instagram and TikTok. Work-from-home and quarantine measures have turned one too many of us into virtual stars. If not that, I am sure you would have experienced many of your friends take to vlogging and share their expertise on a variety of subjects. Now if you are one of the many but want to create quality content to set yourself apart, this Sony ZV-1 V-logging camera is just for you. The Sony ZV-1 V-logging camera records immensely detailed 4K HDR video through 1.7x pixel resampling so you can capture reality without any compromise.
The Sony ZV-1 is a compact, lightweight camera that comes with a shooting grip. The shooting grip allows for adjustable shooting angles and instant conversion to a mini-tripod for a creative and stable shoot and selfies.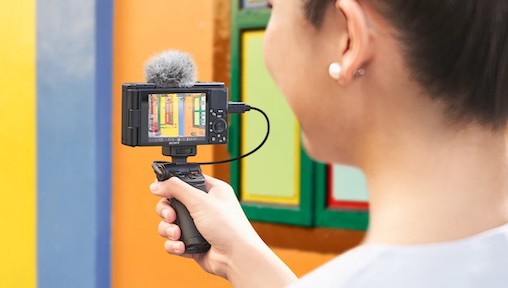 The Sony ZV-1 V-logging Camera along with the free Imaging Edge Mobile app for iOS and Android lets you simply transfer, edit and upload images shot on the ZV-1 instantly to social media platforms, from wherever you are. Also, since the majority of us these days consume all our content via our smartphones, the Sony ZV-1 allows for automatic tagging of vertically oriented videos that are custom-made for smartphone screens.
The last one for this month is for the ones who are in the business of podcasts or love to be heard. How good would it be that you sound better than the rest of the crowd around you every single time you record something? The Trust 258 Fyru Microphone is targeted at gamers with its fancy LED lights. Usually, gamers are the ones that have the best of hardware, thus making the Trust 258 Fyru Microphone amongst some of the best microphones available in its segment.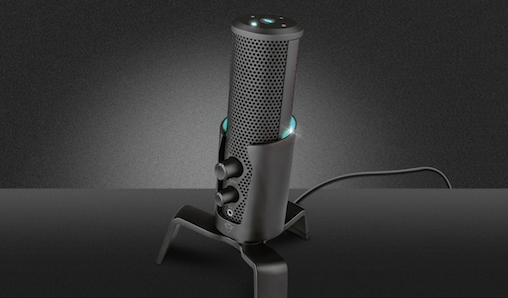 The Trust 258 Fyru Microphone provides multiple recording patterns and is omnidirectional, i.e. it picks voice from any direction and is also good for multi-person podcasts or recording instruments or doing face to face interviews. Inside, the Trust 258 Fyru Microphone has 3 high-quality mics with pop filters making it perfect for podcasts, vlogs, voice-overs, music recording or streaming on YouTube, Twitch and Facebook.
For our techie-readers, with the Trust 258 Fyru Microphone, you can listen to yourself in real-time, with the Fyru's zero-latency headphone monitoring port. Furthermore, you can regulate your settings with convenient microphone gain, mute and headphone volume knobs on the front of the microphone. And the internal pop filter filters out plosives and fricatives (unwanted sounds from letters like P and F) for even smoother recordings.