F&B
Our Favourite Grocery Stores in Singapore
Published Date
: 28 Feb 2023 10:00

Our favourite grocery stores in Singapore for fresh produce, high-quality meats, and speciality French, Mexican, Indian and Japanese ingredients
Grocery Stores in Singapore. Whether you've gotten used to the convenience of shopping for groceries online or still prefer browsing through the grocery store yourself, we've brought you a list of our favourite grocery stores in Singapore.
From fresh vegetables and fruits to high-quality meats and gourmet produce, these grocery stores will have you covered.
Looking for ingredients specifically related to a particular cuisine? If you're cooking up a feast with British, French, Mexican, Japanese, or Indian dishes in mind, we've found those speciality grocers too!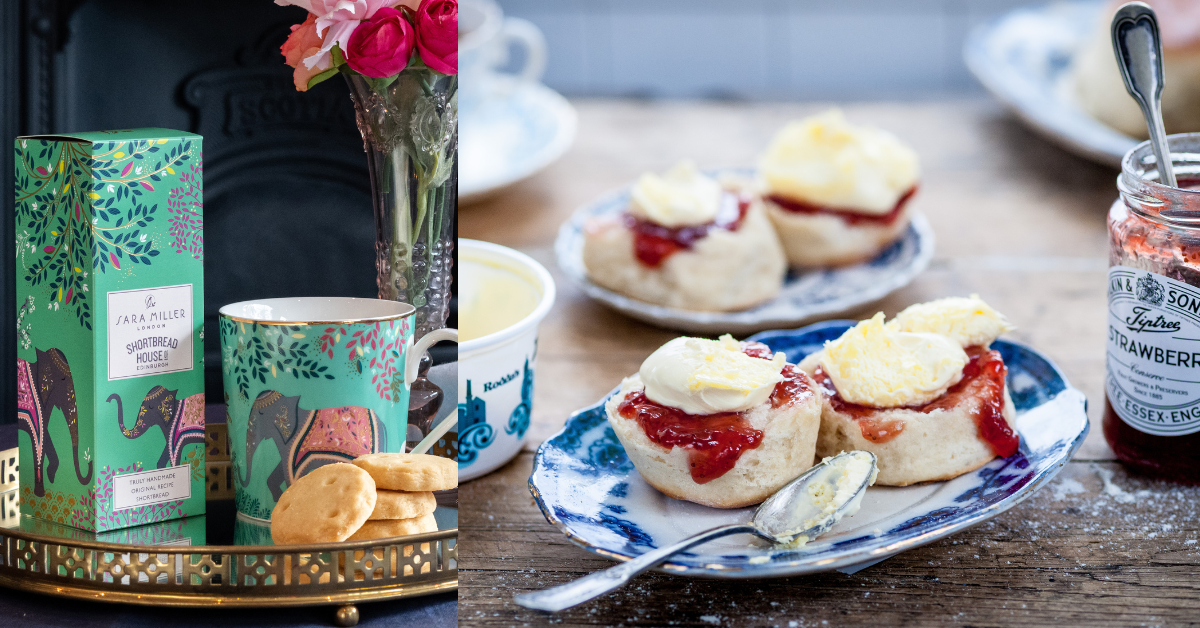 All of your favourite biscuits, clotted cream, and epicurean foods under one roof! Gourmet Grocery by OurChoice brings Europe's best epicurean foods to your home. Curated and sourced from reputable suppliers, this online grocery in Singapore is all about sourcing the finest and freshest ingredients for both home gourmands and professional chefs. 
As the exclusive distributors for artisanal brands like Taylors of Harrogate, Tiptree Wilkin & Sons, Acetaia Leonardi Balsamic Vinegar, Rodda's, Shortbread House of Edinburgh, Grandma Wilds, Pipers, Cartwright & Butler, Maglio, San Giuliano, and La Favorita, their range is vast and affordable. 
Crowd favourites include the best clotted cream in town, Rodda's Cornish Clotted Cream, English Farmhouse Butter, Longley Farm Yogurt and Cream and pantry staples such as luxury biscuits(over 150 types!) sauces, crackers, cookies and cakes. 
We've got a soft corner for their chocolate selection - great as daily treats and make fab gifts for any occasion. From Champagne Chocolate Truffles and Dark Chocolate Mint Thins to Chocolate Truffle, the selection is a must for chocolate lovers anywhere in the world.
And don't forget to look at their Monthly Specials that offer up to 30-40% discount on best-sellers and new items. These include candies, biscuits, chocolates, olive oil and other favourites at easy on the pocket prices!
You can also find gifts and hampers for occasions such as birthdays, housewarmings or festivities. Need help designing your own gift basket? Just call their friendly staff for help and they'll find you something suited to your budget and liking. 
With *free next-day delivery for all orders, this may be the most convenient way to shop for artisanal groceries in Singapore! 
Next-day delivery is offered every day except Sundays and Public Holidays for all orders confirmed before 11:59 PM. 
OurChoice. Phone: (+65) 6686 4438. Whatsapp: (+65) 9058 9256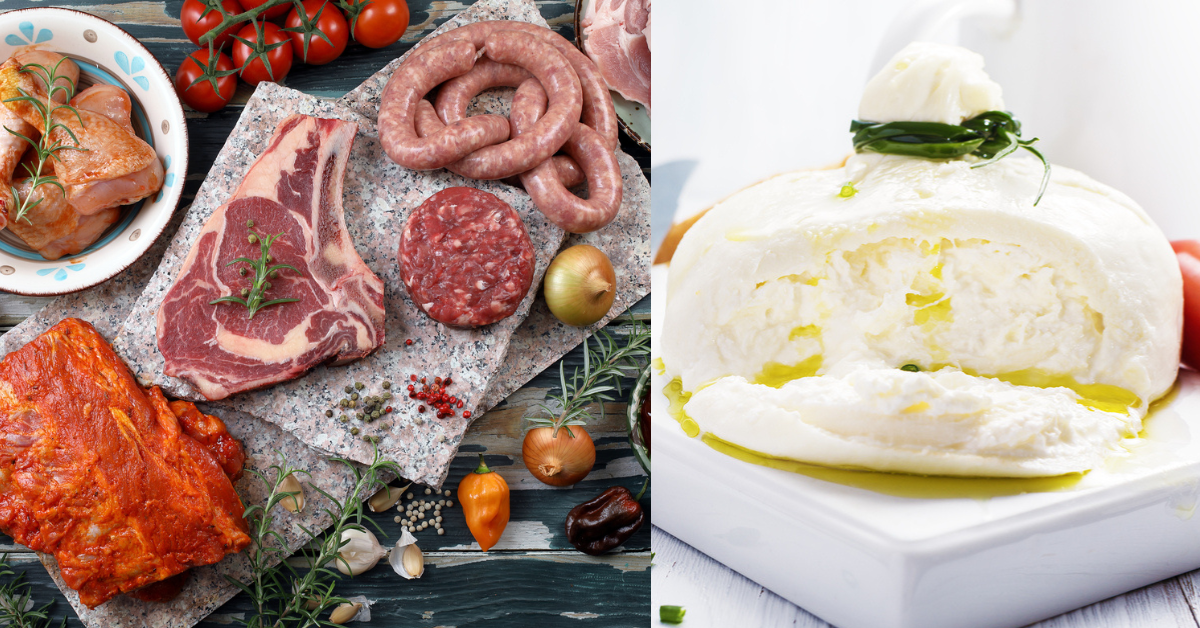 Looking to buy restaurant-quality groceries in Singapore at affordable prices? The French Grocer is an online grocery store in Singapore that carries a large selection of fine food and beverages sourced from some of the world's best producers. 
Origin, sustainable farming and ethical practices rank of utmost importance here. 
Founder, Guillaume Gallet has a close relationship with suppliers in Rungis France, a cult place for gourmet and the world's biggest food market! 
Love the produce you eat at restaurants and hotels around Singapore? With the introduction of The French Grocer online, customers in Singapore now have access to hotel and restaurant-quality food delivered right to their doorstep. 
You will find that most of their meat is pastured-fed, hormone and antibiotic-free coming
from the rugged wilderness of Australia, Argentina and the USA. Most of the seafood sold is also raised in cool, pristine and deep waters of New Zealand and Norway by committed farmers who have a strong sense of environmental responsibility. 
Their free-range, slow-bred poultry hails from France. On top of that, you also have access to foie gras, terrines and artisanal cheeses from different terroirs. 
Shop at their Deli, to enjoy delicious traditional charcuterie from Italy and Spain, all crafted with love and passion.
Rum lovers will find hard-to-locate rum La Mauny and Trois Rivieres from the French West Indies! 
And if you are picky about your Vanilla, don't look anywhere else. The Vanilla sold by The French Grocer is used at all your favourite Michelin-star restaurants in Singapore such as Odette, Le Rouy and Saint Pierre. The quality of their LIFOU and VANUATU Vanilla is that exceptional!
You can also get your hands on Chef / Chevalier Julien Bompard's brand of sous-vide technology and culinary preparations, that feature 'ready to go meals' and packaged products that are now supplied to major 5-star hotels and restaurant groups in the city. 
For more inspiration, contact The French Grocer, Guillaume himself! Passionate about all things culinary, he is always around to answer questions, help with recipes and share his knowledge on great food.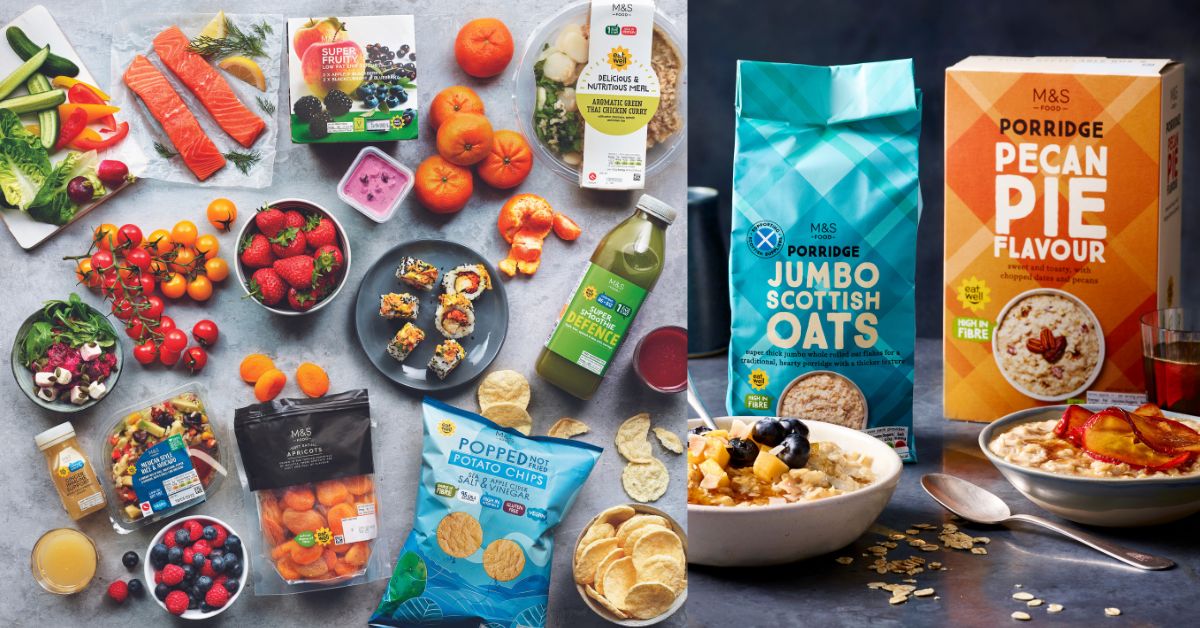 Have you shopped for food at Marks & Spencer yet? Gone are the days of a scanty range, Food at M&S in Singapore is now one of the most comprehensive gourmet grocery stores to shop at. Think all things food and drink, including speciality cheese, meats, fresh produce, chilled meals and more! And if you are keen on kicking off that healthier lifestyle, there's something for everyone to start snacking smarter.
 M&S' Breakfast Snack Bars make for a quick and easy snack. Available in different flavours such as Sea Salt & Choc Drizzle, Almond Blueberry Cranberry and Peanut at $2.9 for a single bar and $8.5 for a box of four, these snack bars are sure to keep you satisfied. Those looking for something lighter can reach for the Strawberry Yoghurt Rice Cakes ($7.5), comprising wholegrain brown rice cakes with a yoghurt-flavoured coating and sprinkled with freeze-dried strawberries, they make for the perfect for dainty snack.

M&S also offers vegan food with Plant Kitchen developed with 'delicious-first' in mind so you don't have to miss out on any of your favourite meals whilst leading a plant-based lifestyle.  Available in-stores from mid-April onwards, plant-based cupboard ingredients make cooking vegan meals from scratch easier than ever, such as the Vegan Fried Chicken Seasoning, perfect for coating plant-based meats or vegetables and sprinkling on to chips and wedges. Plant Kitchen even offers small snacks such as the No Cheese Twist ($5.9) and sweet treats such as the 8 Double Chocolate Chip Cookies ($7.5) for when you're on-the-go, catering for all of life's moments. Much of the Plant Kitchen collection also features the Eat Well sunflower!

When it comes to healthy eating, at M&S, no one is left behind. The M&S' Made Without range comprises family favourites and everyday essentials to ensure that no one has to miss out on their favourite food. Made Without products also feature the bold "gluten-free" message so they are easily recognisable when shopping.

Look forward to favourites such as the Made Without Wheat Penne ($9.9) an easy-to-prepare meal for big family dinners. Snacks and sweet treats are also available within the  Made Without collection – from everyone's favourite Made Without Digestive Biscuits($5.9) to Made Without Cheese Crackers ($7.5) to accompany a celebratory cheese board.
Available at Marks and Spencer stores, and via delivery partners islandwide.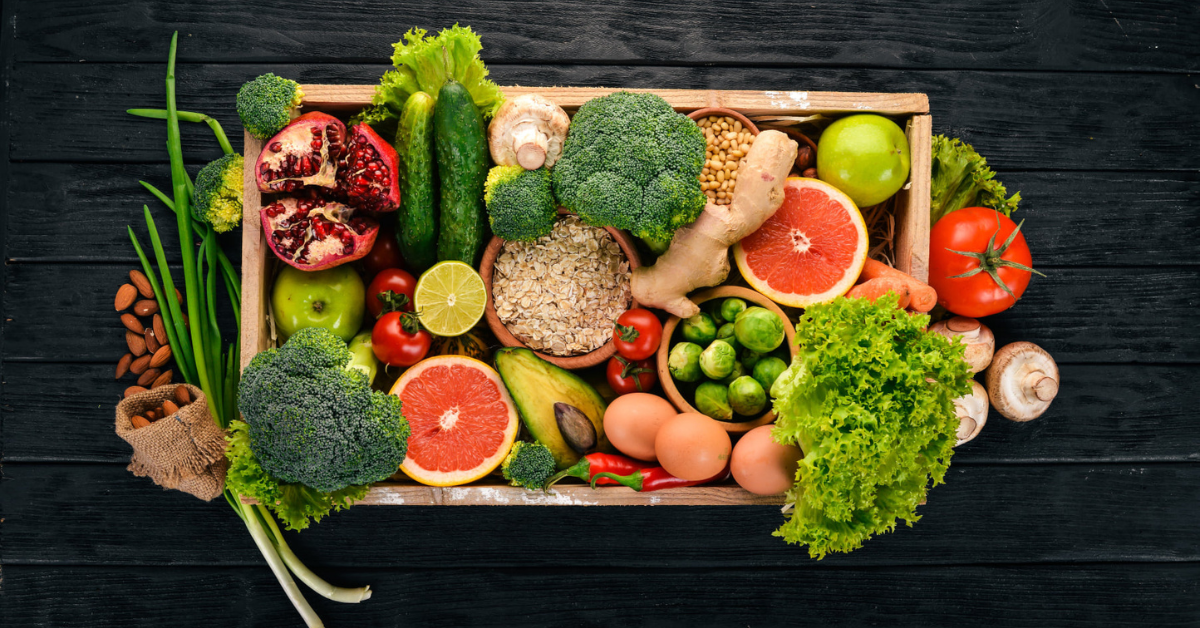 As the name suggests, Eat Fresh SG is all about the freshness – whether it's meat, seafood or fruits and vegetables. This online grocery store in Singapore is the choice provider for exotic fruits and vegetables that are not often found in local supermarkets.
The choice of fresh fruits include the likes of African jumbo blueberries, Korean pears and strawberries, Ecuador passion fruits, Egyptian pomegranate, Israel tangerines, premium Japanese apples and more.
Also on offer during the durian season are Mao Shan Wang Durians and D13 from Malaysia.
Thinking of having a steamboat dinner at home? Simply order the steamboat ingredients from Eat Fresh SG! Not only do they provide fresh seafood such as tiger prawns and cod fish, they also sell soup bases in different flavours – laksa, chicken collagen, and prawn mee soup. To complete the meal, you'll also be able to order wantons, tofu, noodles, and eggs.
Free islandwide delivery for orders above S$80.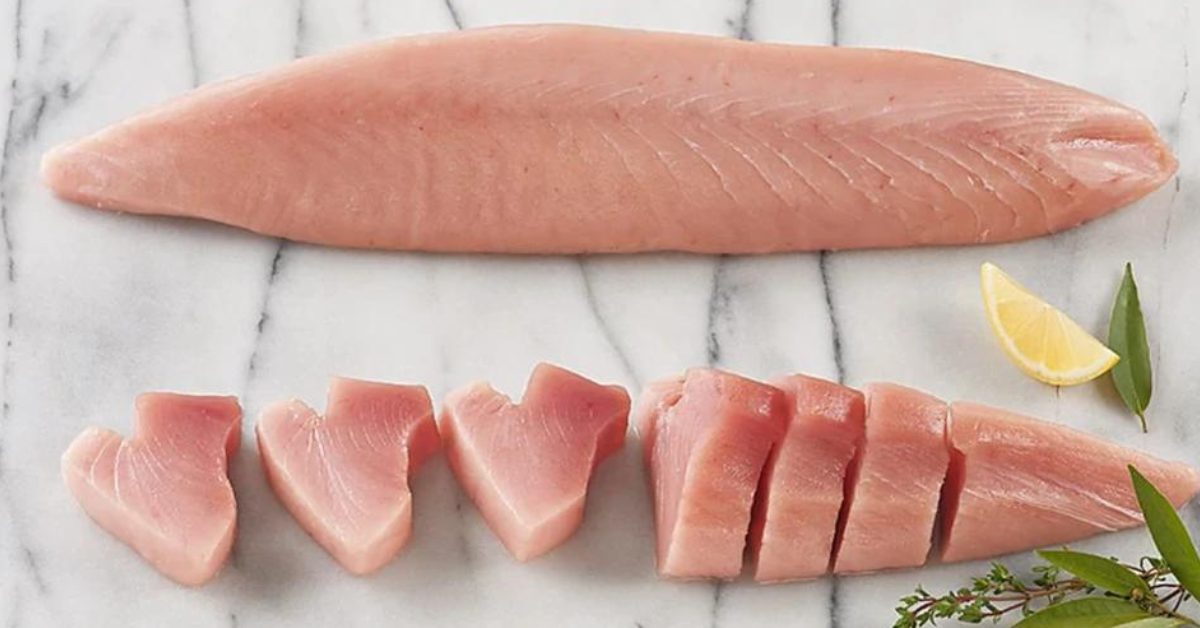 New Zealand Fresh is a grocery store – both retail and online – specialising in the supply of grass fed meat and fresh seafood from New Zealand, delivered directly to your home. In fact, farm gate to plate within 60 to 90 mins is possible!
All their New Zealand imported meats are air freighted, grass fed (fed on natural pasture), antibiotic-free, hormone-free, farmed ethically and sustainably – non GMO, fully traceable, range free outdoors, with pure and natural water.
The pillar products are; beef, lamb, venison, chicken, salmon, fish, live mussels, sausages, burgers, eggs, health drinks, pies and wine. They also supply; pork, veal, cheese, biltong/droewors, fats, bones, beer, cider, organs, bacon, pulled pork/lamb, shellfish, crab meat, prawns, charcuterie, turkey, berries, honey, burger/hotdog buns, sourdough, condiments and bbq chefs.
Do note, however, that their beef and lamb are not certified organic and not all cuts are Halal. 90% of the beef and lamb cuts are Halal certified, and all their chicken is organic and Halal certified.
Free delivery for orders above S$100.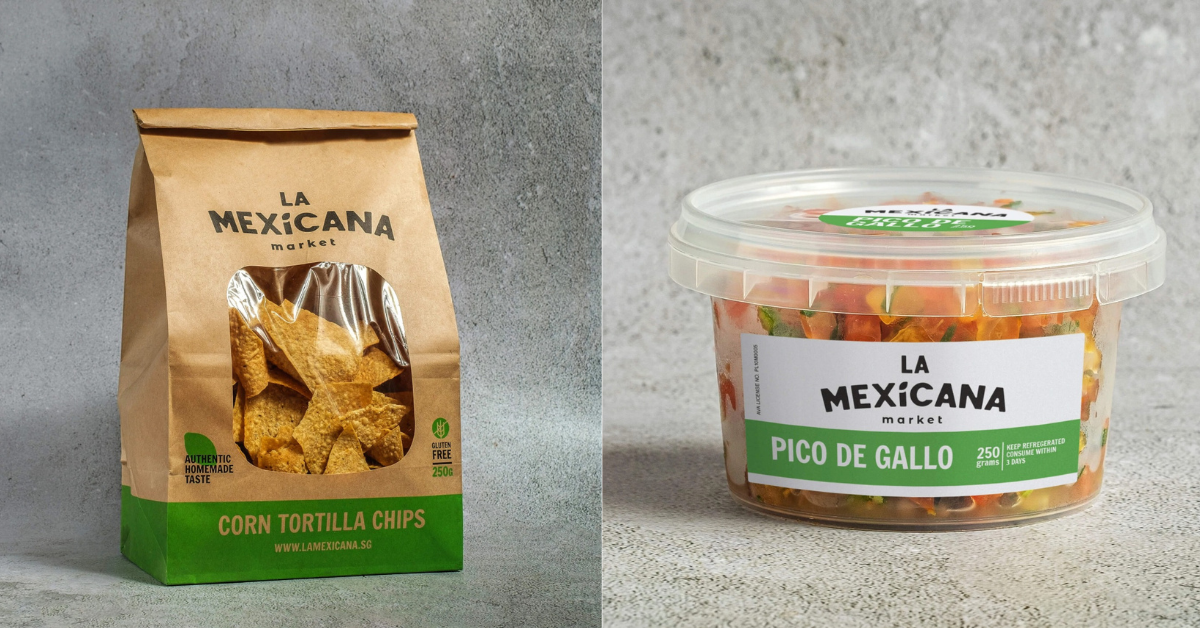 Cook like a Mexican and recreate your favourite dishes at home. La Mexicana online grocers  offer the freshest Mexican food and premium ingredients in Singapore. Their wide selection of authentic products from tortillas, guacamole, salsa and masa, to spices, tequila, and mezcal, has got everything to satisfy your Mexican cravings. A one-stop-shop for all Mexican Groceries in Singapore!
Turn up the heat with La Mexicana's fresh spices and speciality chillies including jalapenos, poblano, serano, habanero, ghost peppers, and carolina reaper. Let's not forget the hot sauces that make any Mexican feast that much hotter.
Made fresh in their very own Tortilla Factory here in Singapore, the healthy corn and flour tortillas are a staple in any Mexican kitchen. These versatile and tasty flatbreads are perfect for soft tacos, quesadillas, burritos, and even sandwiches, pizzas, and kebabs.
Fiesta time? Check out their selection of tequilas, mezcals, margaritas and cocktails.
Free delivery for orders above S$100.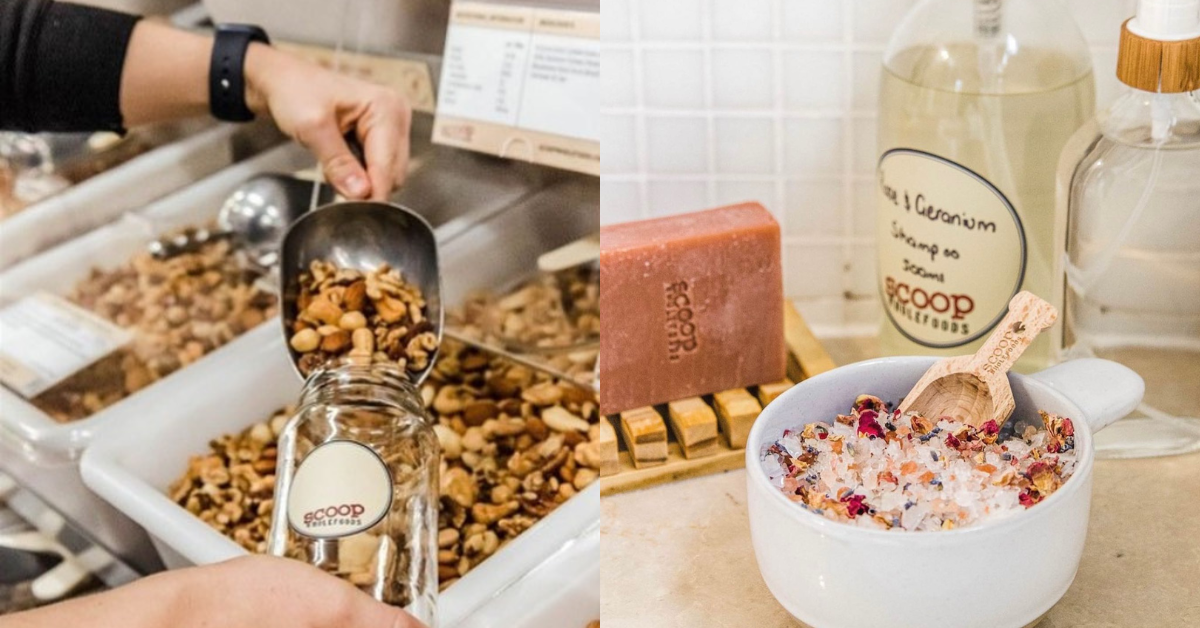 A collaboration between Singapore's Gill Capital and Sydney-based Scoop Wholefoods, we now get to enjoy Australian products on our sunny shores. 
With its Flagship Store in Great World and several other retail outlets around Singapore, Scoop Wholefoods comprises bulk wholefoods, stocking over 2,000 products, of which around 80 percent are certified Australian organic and environmentally responsible.
You can't go wrong with their classic Scoop Wholefoods roasted nut mix for a satisfying snack. You can also shop groceries according to your dietary preferences – dairy-free, gluten-free, vegan, and paleo-friendly.
The Beauty & Bath chamber is where you can mix and match your own little secret calming recipe using their range of salts, clays and flowers in stores. This bath soak combo with calming magnesium and lavender is the perfect way to unwind at the end of the day!
They even have gift hampers which make a great housewarming gift!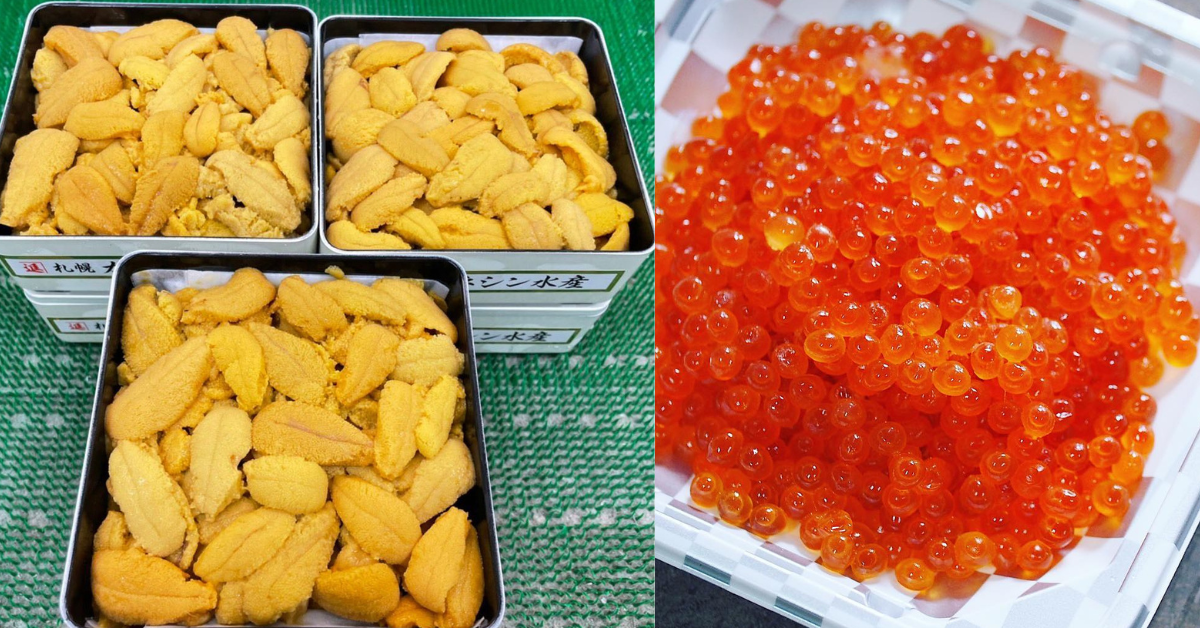 Zairyo is a Japanese gourmet grocer in Singapore offering a selection of freshly-imported food products such as seafood, seasonal vegetables and fruits, premium meats, sauces, condiments and snacks. This online grocer will equip all foodies with the best ingredients to create their very own Japanese culinary escapades at home.
Aspiring home cooks and foodies will be delighted with the quality Japanese produce offered as well as instructions on how to prepare and treat the produce correctly by providing recipes and serving suggestions online. Zairyo also has direct access to the Uni auction in Tokyo and they fly in fresh produce from Toyosu Market four times a week!
Love Japanese desserts? You'll also be able to get your hands on exclusive Zairyo products such as Hokkaido Milk Rare Cheesecake, and Matcha Daifuku.
Free islandwide delivery for orders above S$80. Also available daily on Grab, FoodPanda and Deliveroo for same-day instant delivery.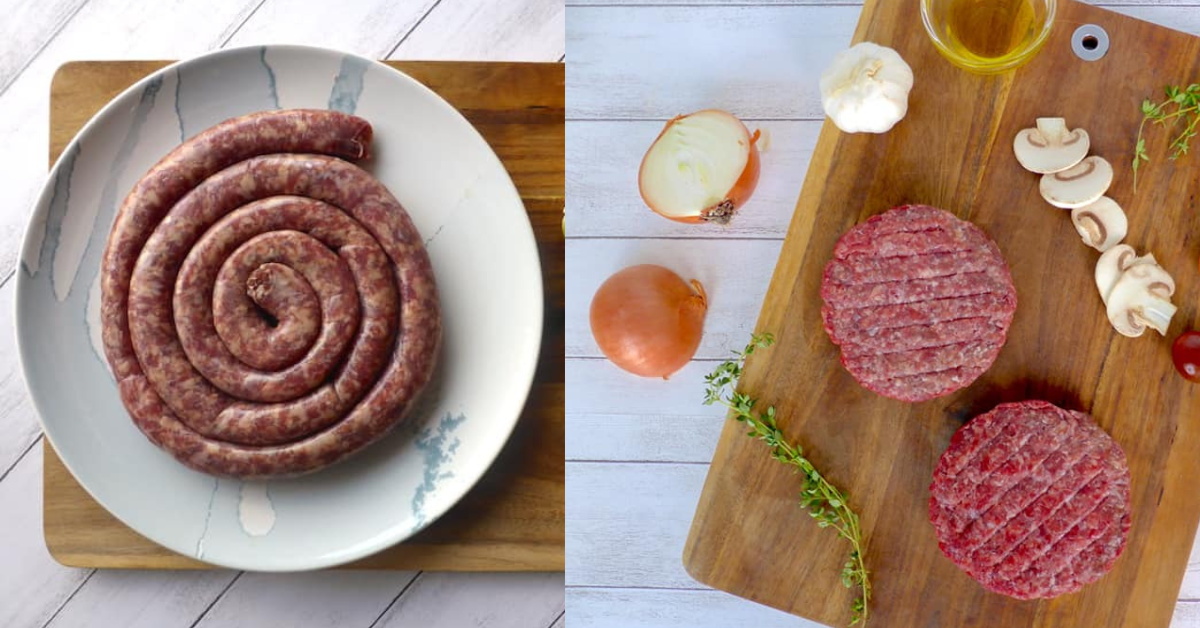 Partners Ella and Mark started creating their own batches of Biltong when they moved to Singapore from London back in 2016. Since then, they've come a long way, expanding their  range of cured meats and staple fresh meats, including making specialty sausages such as boerewors, another South African favourite, and Pork Cabanossi.
Their bilongs use traditional spices imported from South Africa, so you get the most authentic product. Biltong is high protein and low in fat, the perfect snack and great for a low-carb or keto diet!
They also offer plenty of South African wines, a great range of South African small batch gins, and a great range of both deli and pantry items.
Shop diet specific products such as keto, gluten-free, vegetarian, vegan, organic and halal. The majority of their cured meats are gluten-free and beef cured meats are made from Halal ingredients.
Free delivery for orders above S$100.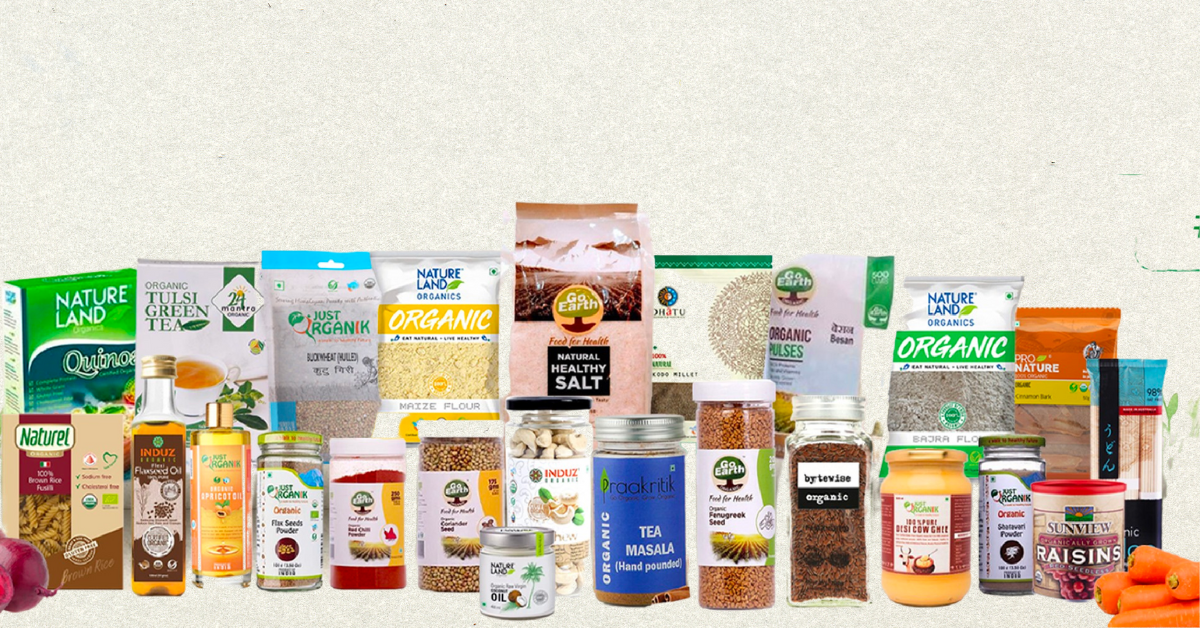 Waangoo offers an online grocery shopping experience, providing quality Indian products at a competitive price. Besides fresh vegetables and fruits, you can get Indian pantry staples such as dal (lentils), atta (flour), ghee, masalas (spices), pickles and more.
There's also a gigantic organic section featuring chia seeds, coconut powder, jaggery, coriander seeds, fenugreek seeds, cinnamon sticks, rice flour, tamarind and mixed spices. An impressive variety of flours ensures that there's something for every kind of diet.
Free delivery on orders above S$49.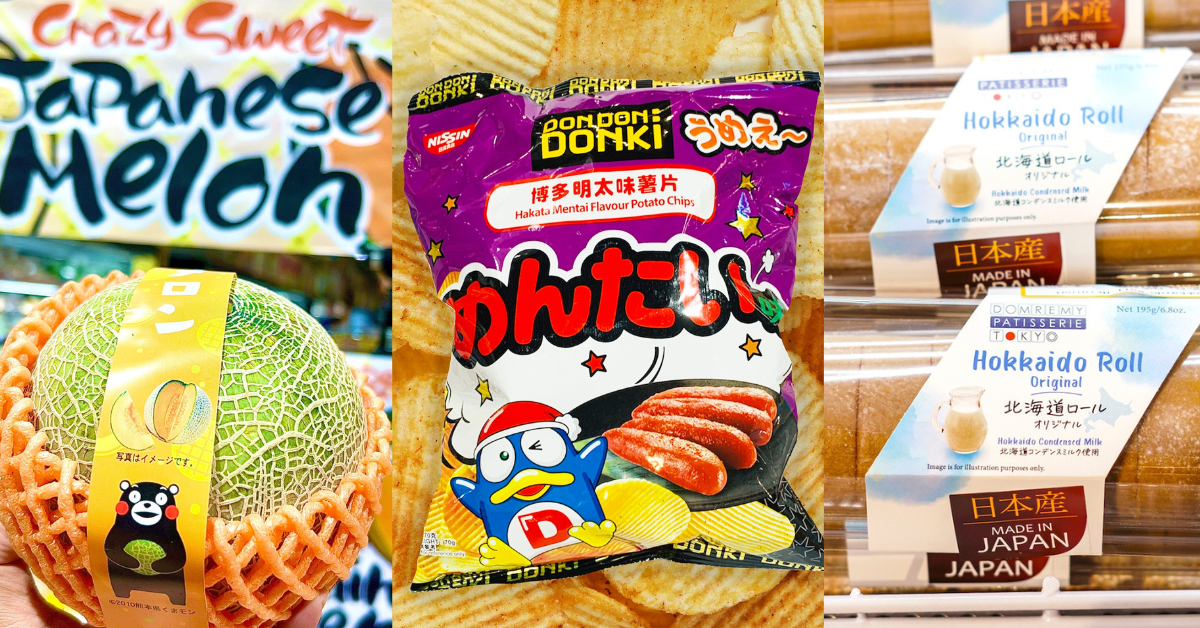 First of its kind in South East Asia, Don Don Donki Singapore offers the widest range of Japanese and local products you'll ever find at an unbeatable price. With retail stores in various shopping malls, you'll easily find a store near you.
Offering both fresh and packaged products, you'll be transported to Japan with their seasonal fruits and Japanese snacks that are hard to find anywhere else.
The fruit of the season right now is the melon. The Andean Melon (green flesh) has a thicker pulp, rich aroma and full-bodied sweetness. This is a popular variety because its taste and aroma are similar to muskmelon and it is reasonably priced. The Quincy Melon (red flesh) tends to have a thicker, denser, sweet and juicy flesh. It has a smoother texture as compared to the Andean melon. The melon season lasts all summer from the beginning of May to the end of September, so pick a date to visit the store and get your melon before the summer ends!
Also check out snacks like the light and crispy Nissin X DON DON DONKI mentaiko potato chips, as well as Hokkaido Rolls made with Hokkaido condensed milk.