When it comes to babies and mums-to-be, do you draw a blank? Shopping for newborns may seem a daunting task but with these baby gift options below, you'll be a favourite in no time. From hampers and swaddles to the cutest gift concierge services, here are the top baby gifts in Singapore, you should buy.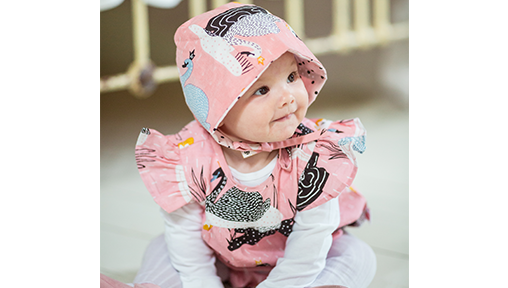 Fair warning - The Little Wardrobe Singapore's collection will have you 'ooh-ing' and gushing at every photo!
On a mission to save time by bringing together the best of shops, from Australia and around the world, The Little Wardrobe is a one-stop online shop for cuteness in Singapore. While there's plenty of gorgeous pieces to pick from, make your task easy by ordering one of their stunning diaper cakes.
Unique and a practical gift for any mom-to-be, these diapers are held together by elegant ribbons (no glue!). The 'Cakes' can be customised by budget and are made with premium apparels and accessories from Australia and the USA. Price ranges from $160 onwards with free delivery within Singapore.
Still unsure about what to order? Send bubba a gift card by The Little Wardrobe Singapore instead. Delivered by email and easy to redeem, they make for a great solution to finding practical, yet gorgeous gifts for babies.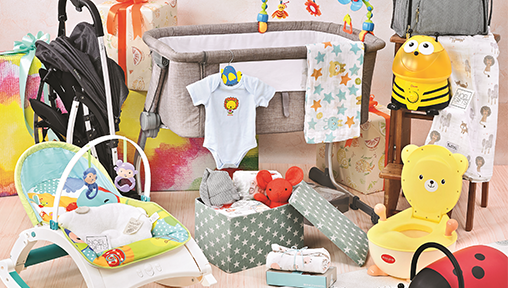 When you can't think of what to gift a baby, trust the experts at Noel Gifts for adorable and convenient online options. With over 45 years of industry experience, Noel Gifts is a one-stop gifting solution with a wide variety and range of baby gifts. From travel essentials, toys and organic clothing, to practical daily-use items like diapers and bottles, you can be rest assured there's something for everyone here!
And if you are looking to put in a bit of love for the amazing new mom, Noel Gifts' Nourishing Mum hamper comes with nourishment options for tired mommy too. Better still, it's great value at under $100!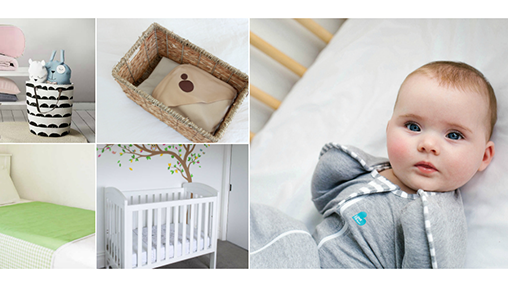 Started and endorsed by a mum, Bambino is an online store that brings quality and unique baby products to Asia that are otherwise hard to find. You can find a wide variety of options on their site, ranging from feeding, going out to even maternity gifts if it's a baby shower present you are after. They also sell gift vouchers, starting as low as $10, which can help new mums and dads make their own shopping choices.
The biggest gift you can give to new parents though is one of baby sleep! The Love to Dream Swaddle Up range comes highly recommended with patented wings and allows babies to sleep in a more natural position - with their arms up. This enables self-soothing via sucking and hence leads to longer sleep routines. Intended for use from day one, the Swaddle Up range will make for a great baby gift and help lay a strong foundation for sleep, right from the start. And don't worry, the Swaddle Up Lite 0.2 TOG at Bambino is lighter than the original, hence being ultra-breathable, and perfect for our warm weather.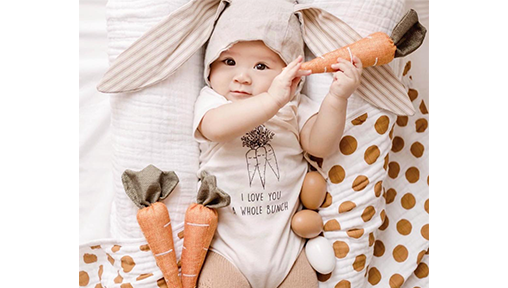 MOMO + BUBS was started as a passion project to sell beautiful, premium quality bed linen and other nursery essentials in a range of timeless and dreamy colours. These little luxuries for tiny ones make for perfect and snuggle-worthy baby gifts.
Their range of muslin swaddles are an essential for new parents and are wonderfully versatile and deliciously soft! The wraps can be used for newborns to keep them snug, as blankets during the day, as covers for the stroller and when nursing baby, or just to line strollers, cots or the floor. Basically, anywhere a baby rolls, spits up or drools!
Made with 100% organic cotton muslin of a high yarn count for extra softness, and containing no formaldehyde, these generously sized swaddles come in sets of 2 and in colours that will have your heart singing.
All essentials at MOMO + BUBS are made with love and practicality, and are machine washable, with minimal or reusable packaging. And if you need another reason to buy their swaddle sets, they donate $10 for every set to Singapore Children's Society as a means of giving back. Gorgeous, practical and generous - we love!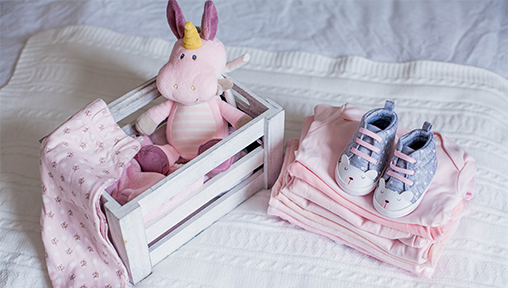 No time to think or shop and need someone to take care of the gift entirely? Okimochi Box is a surprise gift-giving service with a simple premise. Give the company enough information about the recipient, and they'll happily curate together a gift box filled with things the recipient will actually like (and use).
Their Baby Boxes go one notch higher as they curate for both baby and the new mom - deservedly so! A surprise for both you and the recipient, these boxes come with quality and functional items (no food unless requested) and in adorable, Japanese - style packaging.
Know exactly what you want but no time to buy it? Try the Okimochi Gifting Concierge service then. Simply tell them what you want and the gift curators at Okimochi will get on the job. Reviewed as some of the sweetest gifts ever received, Okimochi Box are specialists in what they do, and beautifully at that.
Gush-worthy and practical, we promise you'll love what you see.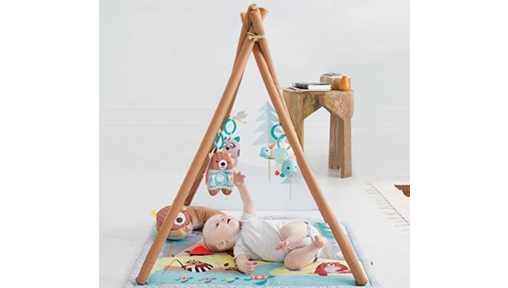 If you are after plenty of choice and product variety, we'd recommend a visit to Agape Babies. This online store carries over 250 brands and 5000 products in its portfolio. Ranging from skincare, carriers, organic baby food, toys and plenty more; there's enough to ensure you find a suitable gift for a baby!
But, if you would have us make your task simpler, just pick the Skip Hop Camping Cubs Activity Gym. This cosy, nature-inspired play space has ample room and exploration fun for curious little bubbas.
Outdoorsy looking with its wood grained structure, the super-cute play gym by Skip Hop is bound to please both parent and child!