New baby in the hood? If you are looking for gifts for a baby or to delight a mama-to-be at an upcoming baby shower, things just got a little tougher with the Circuit Breaker. No more scouting the malls or feeling your way through fabrics to find the perfect present for a special little one! We've got great news though - RAPH&REMY is a premium baby gifting brand that ensures your loved ones receive luxuriously silky, soft and breathable products that they'll love. What's more, their online store carries baby essentials, personalised baby gifts, apparels and accessories so gifting during the Circuit Breaker isn't a hard task anymore!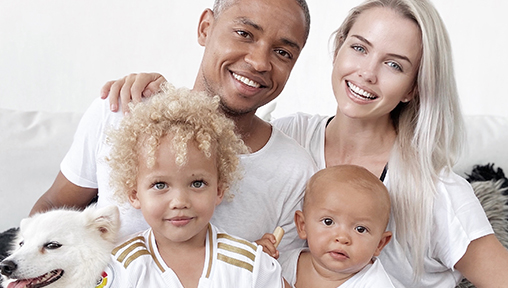 Started by mama-and-papa duo Tiffany and Eric Okumu, who have called Singapore home for nearly a decade, RAPH&REMY has become the go-to brand in Singapore for gift-givers, new mamas and mamas-to-be. Offering safe, sustainable and stylish baby essentials and personalised baby gifts, that are specifically designed with our tropical climate in mind, the label features baby products, textiles and apparels made with high-quality bamboo that is kind to baby's skin and the earth. 
From the best all day and nightwear for the little ones to giving mamas around the world peace of mind on quality material, here are 5 reasons why we've fallen in love with RAPH&REMY and you probably will too!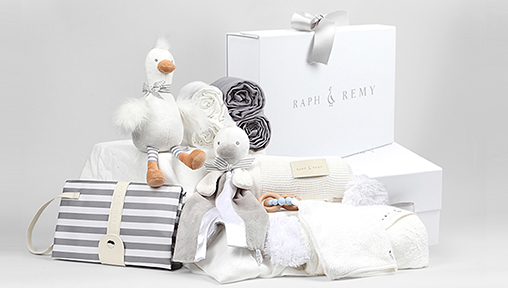 1. High quality, stylish and sustainable babywear - designed for the tropical climate
RAPH&REMY designs high-quality premium bamboo baby essentials and baby gifts for the chic and modern mama who won't compromise on quality is thoughtful about environmental impact and prioritises their precious baby's comfort in our tropical climate.
Their range features modern and well-designed products, apparel and textiles that are affordable, safe, eco-friendly, built for comfort in our tropical climate and that always arrive beautifully packaged!
2. Eco-friendly & OEKO-TEX® certified
All RAPH&REMY apparel and textiles are made with bamboo, an all-natural material that is kind to our body and our earth.
As an eco-friendly, sustainable and renewable resource, bamboo is three times more absorbent and softer than cotton and the fabric's natural moisture-wicking abilities keep babies feeling fresh and odour-free - perfect for Singapore's warm climate. 
Bamboo material also has supreme breathability and is temperature regulating - meaning it keeps babies cooler in summer and warmer in winter. This reduces the risk of overheating, putting parent's minds at ease and makes for the perfect choice of fabric in our tropical climate. Bamboo is also naturally UV protectant and hypoallergenic so it won't cause allergic reactions!
RAPH&REMY™ products are OEKO-TEX® certified, which means they have been tested to be free from over 100 chemicals known to be harmful to human health.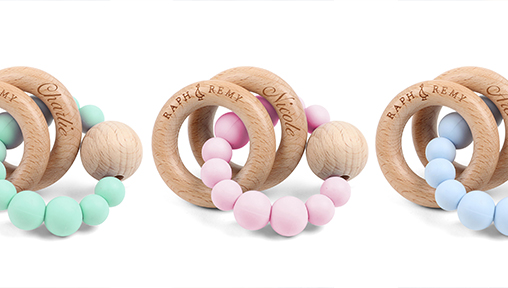 3. Personalised baby gifts and gifts sets
Want to make that gift an extra bit special? Personalising baby gifts creates a significant, thoughtful and one of a kind gift that the parents will love. It also helps create a sense of ownership for the child as they grow up!
To add that unique touch and personalise an item for a child, check out RAPH&REMY's range of baby gifting ideas and pre-made gift sets. If you'd prefer more flexibility to choose, simply create your own by adding their gift box and gift card bundle deal to your cart before checking out! We love how RAPH&REMY have made this offering available on a range of their uniquely designed products. From teethers, organic bamboo blankets, swaddles, hooded towels and mitts to baby comforters, plush toys and even baby's first outfit complete with a bow!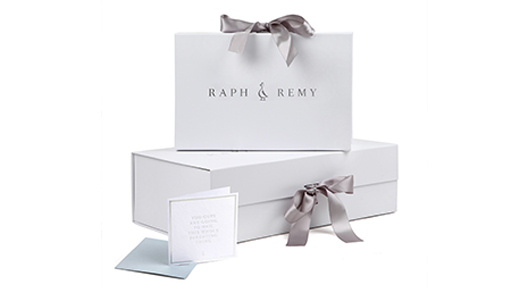 4. EVERY item is beautifully packaged!
RAPH&REMY take great pride in the trust their customers place in them - from delivering a beautifully packaged gift, and creating an unboxing experience like no other! Every part of the customer journey is considered and so much thought and attention to detail is placed into every single item being sent out. Take a look at their Instagram story reviews to see the gorgeous unboxing videos their customers can't help but create and share all over their socials!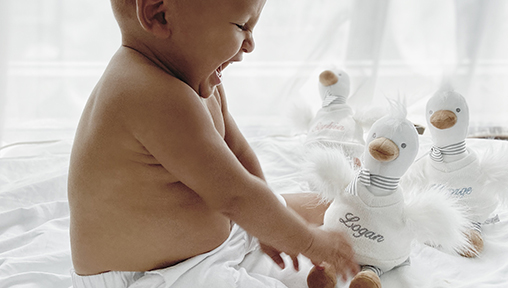 5. They give back!
RAPH&REMY has partnered with The Red Pencil (Singapore) Humanitarian Mission, to donate 20% of all sales from their eco-friendly, reusable premium tote bags to this wonderful cause. 
The Red Pencil is a Singapore based charity with a mission to bring the benefits of art therapy (drawing, music, movement and dance) to children and low-income families who have been through overwhelming and traumatic life circumstances such as life-threatening illness, violence and abuse, for which they may have no words. 
'When we rescue the child, we save the adult' 
You can shop the label online at http://www.raphandremy.com/ with worldwide shipping available, or browse their collection in stores at Tanglin Mall, TANGS at Tang Plaza & Robinsons The Heeren. More launches are slated in the coming weeks and months as RAPH&REMY receive more requests to display their products at premium department stores.