It's summer and while sunscreen should be a daily essential in your skincare regime, which ones truly keep your skin SPF protected and protect you from the sun's harmful UV rays? Needless to say, skincare that is free from commonly-known skin irritants such as parabens, sulphates and artificial dyes is one of the fastest-rising sectors in the beauty and cosmetics industry.
On the environmental front, many sunblock lotions also contain chemicals that harm or bleach the reefs in the ocean making it a concern for many the environmentally-conscious.
So here is our guide to sunscreens that contain the properties under one or more of these categories: mineral, organic, vegan, reef-friendly and cruelty-free. Make you sure re-apply the sunscreen every 2 to 3 hours that you're out in the sun for it to remain effective!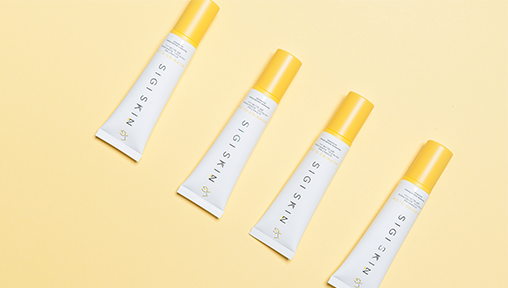 Homegrown brand Sigi Skin is superfood-packed and works to protect and nourish skin cells from the surface without the usage of unnecessary chemicals and fillers. The Sigi Skin Morning Glow Sunscreen is a blend of three superfoods - avocado which is rich in vitamin e and fatty acids; acai which counteracts the sun's infrared rays; and niacinamide which moisturises and brightens the skin. The hygienic, airless packaging also ensures that the active ingredients do not oxidise from exposure.
Vanilla Luxury's pro tip: This hydrating vegan sunscreen has a light-whipped texture which is extremely blendable and easily absorbed for a non-greasy finish and doesn't leave a white cast on the skin. Use as a lightweight moisturiser or makeup base!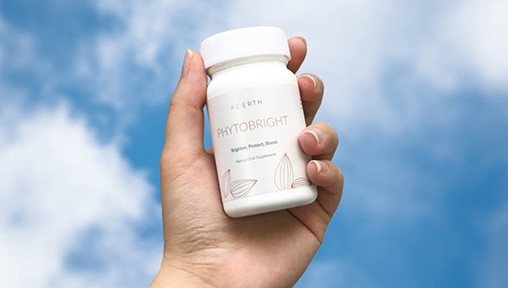 An alternative to sunscreen lotions, RE:ERTH PhytoBright is a natural skin brightening supplement that results in lighten and even skin tone while protecting your skin against UV damage. These natural oral supplements boost overall skin radiance, health, hydration and smoothness. For those with dry skin, RE:ERTH Phytobright also significantly increases skin suppleness, as well as decreases skin dryness and roughness.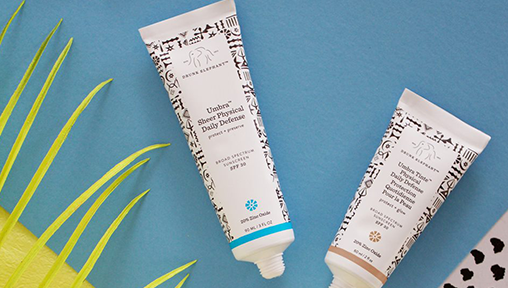 Drunk Elephant Umbra Sheer Physical Daily Defense SPF 30 is a gentle sunscreen suitable for those of you with sensitive skin. Loaded with potent antioxidants like astaxanthin, grape juice and sunflower shoot extracts, it minimizes the appearance of photoaging for a more youthful-looking complexion. Infused with raspberry seed and marula oils, Umbra Sheer also delivers essential moisture and minimizes the look of fine lines and wrinkles so you end up with skin that appears healthy and well preserved.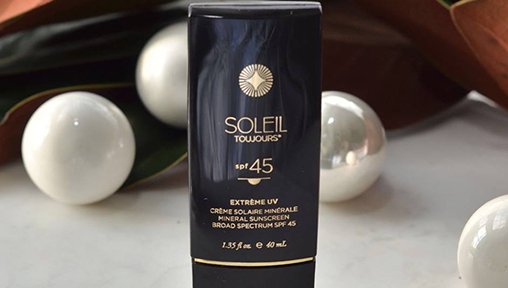 If you've got delicate skin and are out and about all the time, try the Soleil Toujours Extreme UV Mineral Sunscreen SPF 45. Formulated specifically for the face, this non-chemical, mineral sunscreen provides superior high-level SPF coverage for intense sun exposure. Fortified with potent antioxidants such as green tea leaf extract, organic ingredients, vitamins and botanicals, this sunscreen also moisturises and nourishes your skin. EcoSunComplex® - a  power-packed composition of red algae, vitamin C ester, vitamin E and bisabolol - helps to prevent loss of firmness and increase skin smoothness.
Gluten-free, vegan and cruelty-free, Mukti Organics carries a range of moisturisers with the properties of sunblock lotions.  The Mukti Organics Daily Moisturiser with Sunscreen is great for normal daily use to guard against mild exposure to the sun and for moderate protection against harmful UV rays. It is also fortified with anti-oxidants from Green Tea, CoEnzyme Q10 and Rosehip plus bioactive native extracts for enhanced protection.
Vanilla Luxury's pro tip: Use Mukti Organics if you are going to be mainly indoors or will have minimal sun exposure. With all the hydrating properties of a moisturiser, you won't have to worry about drying out your skin with this sunscreen.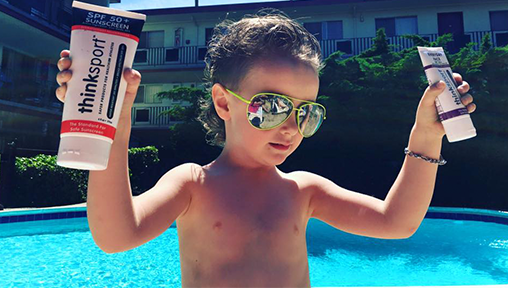 Created with kids and athletes in mind, the Thinkbaby and Thinksport brand is dedicated to giving babies and athletes safer, non-toxic alternatives. The Thinkbaby and Thinksport sunblock lotions are free from biologically harmful chemicals like Avobenzone, Oxybenzone, or UV Chemical absorbers. Water resistant for an estimated 80 minutes and SPF 50+ means there is a lesser need for frequent reapplication. Both gluten-free and vegan, this organic sunblock lotion does not have the odd smell that is often associated with organic sunscreens.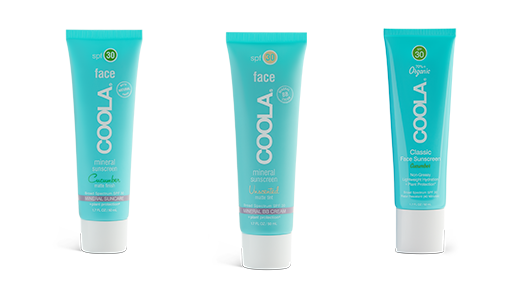 Some sunblock lotions can leave your skin looking greasy and oily. Avoid that with the COOLA Mineral Face SPF 30 Sunscreen range that fights free radicals with broad-spectrum UVA/UVB protection. This organic, mineral multi-action sunblock lotion, with Vitamin C and organic oils such as rosehip and acai, also soothes and moisturises your skin. These lightweight lotions are reef-friendly, with up to 70%+ certified organic inactive ingredients, and include formulas that are water resistant up to 80 minutes.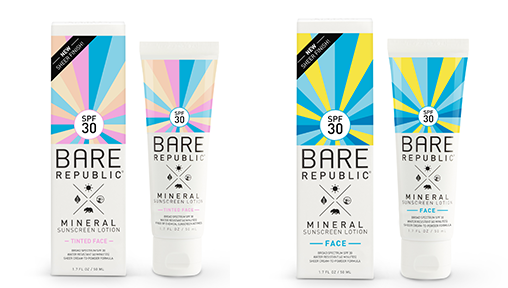 Tired of greasy, creamy sunscreen that fails to absorb quickly into your skin? Try the Bare Republic Mineral Face Sunscreen Lotion SPF 30. Its unique cream-to-powder formulation lets the sunblock lotion smoothly and quickly melt onto your skin for a sheer, matte, non-greasy finish. Reap the anti-ageing benefits of raspberry seed oil in the formula that is loaded with Vitamin C and anti-oxidants as well as grape seed oil, keeping your skin hydrated.
Vanilla Luxury's pro tip: Going into the ocean? The Bare Republic Mineral Face Sunscreen Lotion is also reef-safe, making it the ideal companion to fight harmful UV rays during your water sport activities.
Not a fan of the usual creamy, sticky sunscreen? Give Glossier Invisible Shield a try! Its watergel formula is lightweight, applies smoothly and disappears quickly into your skin. With oily or combination skin, it can be a struggle to find the right sunblock lotion that suits your skin. The non-comedogenic, paraben-free sunscreen helps protect you from excessive UV rays. In addition, the fermented yeast and vegetal extract create an invisible and breathable matrix that prevents pollutants from entering your skin. The absence of drying alcohol makes it ideal too for those with dry skin.
Vanilla Luxury's pro tip: The only drawback would be that it is not water resistant or sweat resistant. While great for daily use with minimal sun exposure, it is not the best option for sports or prolonged outdoor activity.