Love a hotel room that's made meticulous with the wonders of technology? Look no further, as these hotels in Asia go all out to impress you with their high-tech systems. Keyless entry, robotic arms and even white noise machines – welcome to the world of smart hotel stays.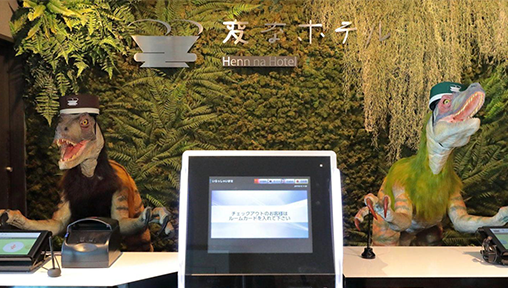 Image credit: Henn na Hotel
Jurassic Park fans will love this one! The legendary Henn na hotel was the world's first to be staffed by robots. A dinosaur robot welcomes you at the front desk and makes that check-in experience a tad more adventurous! The Maihama Tokyo Bay hotel is close to Disneyland Tokyo and a popular option for families looking to up the ante on their theme park experience. If multilingual robots aren't enough, wait till you see the robotic fish in the aquarium or your very own in-room robot that helps with changing channels or playing music!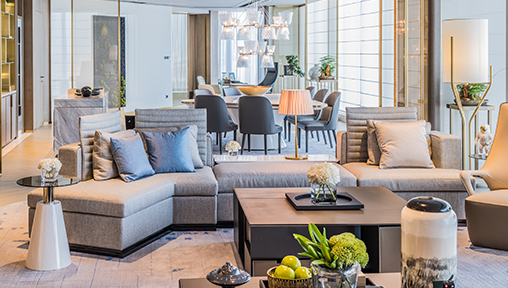 If you are headed to Beijing, the InterContinental Beijing Sanlitun is perfect for a business or leisure stay. Located right next to the CBD, you can have access to all the city's hotspots and the famous entertainment center – all from your own, smart room. The hotel has recently collaborated with Baidu to introduce 'AI Smart Rooms'. Unlike traditional guest rooms, the newly launched AI Smart Room uses voice control technology for a more natural human-computer interactive experience. This means guests can freely switch settings between work and leisure modes while enjoying a seamless room service experience. Technology meets legendary hospitality – what's not to love!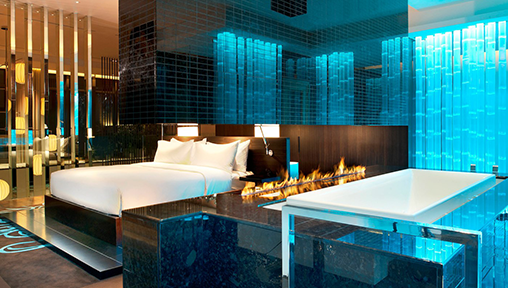 Image credit: W Taipei
A White Noise machine in your room to ensure a good night's sleep. How's that for a smart hotel? The W in Taipei is sprinkled with high-tech touches, be it the iPod/iPhone dock, smart lighting for choice of ambience or the white noise machine that can lull you to sleep. Need more? We have two words for you – TOTO WC! For the uninitiated, TOTO toilets are odes to technology and ones that will have you waxing lyrical about toilets for the rest of your life!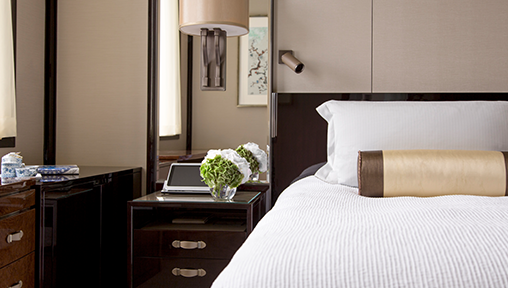 Colonial grandeur meets an earnest need to embrace technology at the beautiful Peninsula hotel in Hongkong. Using revolutionary in-room technology for next-level guest personalization, the hotel offer fully customized interactive digital bedside tablets can be pre-set in one of eleven languages and allow full control of all in-room functions. You can also have access to restaurant menus, hotel services, a virtual city guide, and personalized TV and radio with noise-cancelling earphones. Adding that extra bit to your room experience are LED touch-screen panels located on the walls that offer close control including mood lighting. Luxury engulfed in technology; say hello to hospitality of the future!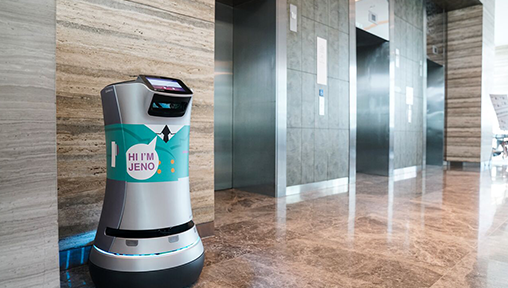 Have your room service calls attended to by robots in Singapore! Jeno and Jena, the autonomous relay robots at Singapore based Hotel Jen deliver amenities, and in-room dining to guests. They can ride the elevators, make phone calls to rooms upon arrival, and with sensitivity to avoid obstacles in its path. Need an extra towel or a bottle of water? Give the relay duo a mere 15 minutes from the time of the request and your order will be delivered right to your door.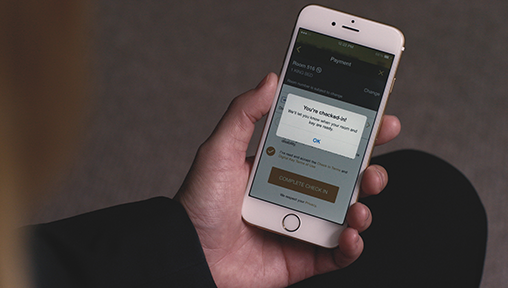 Easy access to everything and including panoramic river views, make the Conrad Guangzhou a hotel of choice for travellers. What sets it apart though are the best-in-class amenities. Large flat screen TVs, Nespresso coffee machines, and even a shoe dryer that will keep your precious leatherware warm and dry! Conrad Guangzhou also offers Conrad 1/3/5, a signature program that curates a collection of experiences based on the length of your stay – with 1, 3 or 5-hour itineraries. Don't miss out on the Conrad Concierge app, which can help customize the details of your stay including pre-selecting bath amenities, checking-in while in transit, valet, housekeeping services and plenty more!
Main banner image credit: W Taipei