Travel
The World's 50 Best Hotels: Get Ready for the Best Hotel Stay of Your Life
Published Date
: 29 Sep 2023 10:00

Listing the finest establishments and travel experiences across the world, these are the World's 50 Best Hotels
The first-ever edition of The World's 50 Best Hotels was announced at a live awards event held at London's Guildhall earlier this month. The inaugural list recognises the top hotels and travel experiences worldwide, uniting the global hotel industry.
With this article, we help you explore the list of hotels from 35 destinations on six continents to discover the top establishments recognised for their outstanding hospitality, including the first-ever World's Best Hotel. Get ready for some of the best stays of your life! 
The World's 50 Best Hotels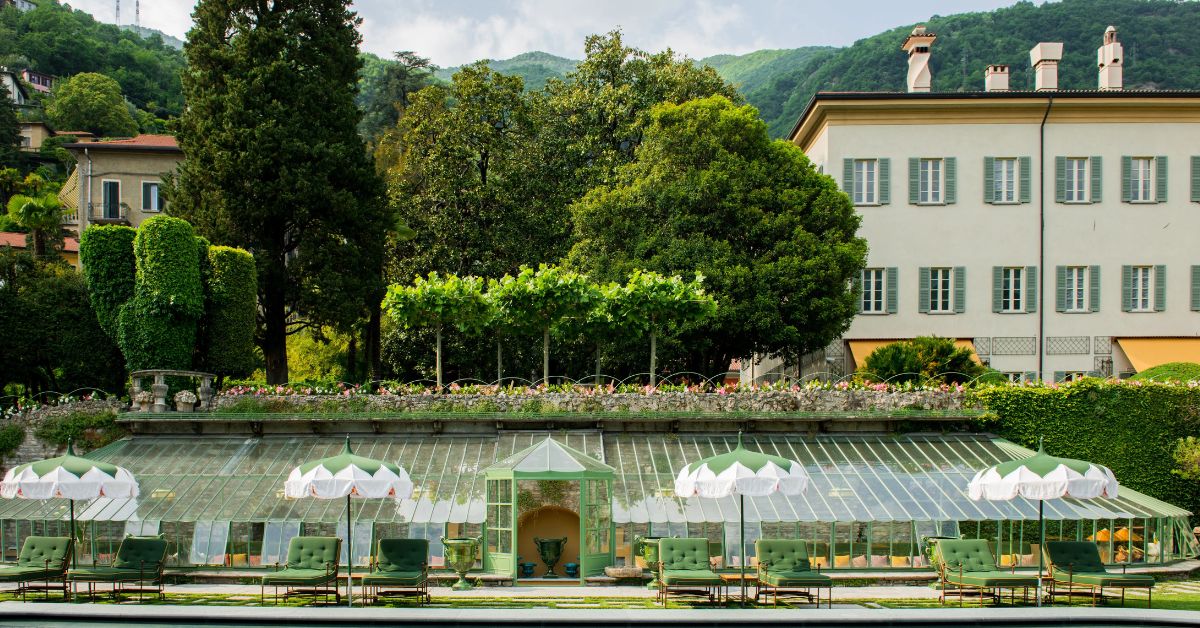 Nestled in exquisite terraced gardens and occupying an 18th-century villa with just 24 rooms, Passalacqua is a prime example of Italian craftsmanship in a lavish display of ornate Baroque style. Original frescoes, carved ceilings, Murano chandeliers and meticulously maintained gardens combine to create a serene retreat. The De Santis family, with a rich history in hospitality, is behind this hotel's creation and their influence is evident in every aspect of Passalacqua. From its acclaimed design to its dedicated staff and stunning location, every element works seamlessly to earn the hotel the prestigious title of The World's Best Hotel 2023.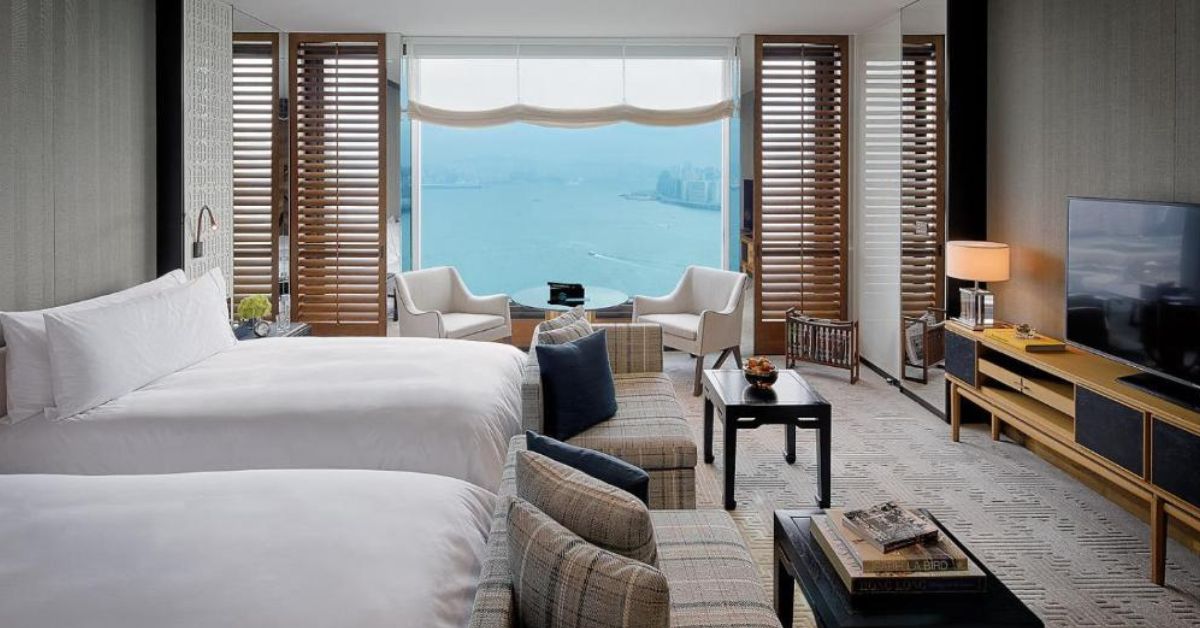 The seventh Rosewood Hotel Group location in Asia offers its renowned luxury hospitality against the backdrop of Victoria Harbour and has been awarded The Best Hotel in Asia 2023. Designed by Taiwanese-born designer Tony Chi, the interior features contemporary art throughout, adorning each room, hallway and the marble-clad lobby – making it the perfect place for you to call home when you visit Hong Kong.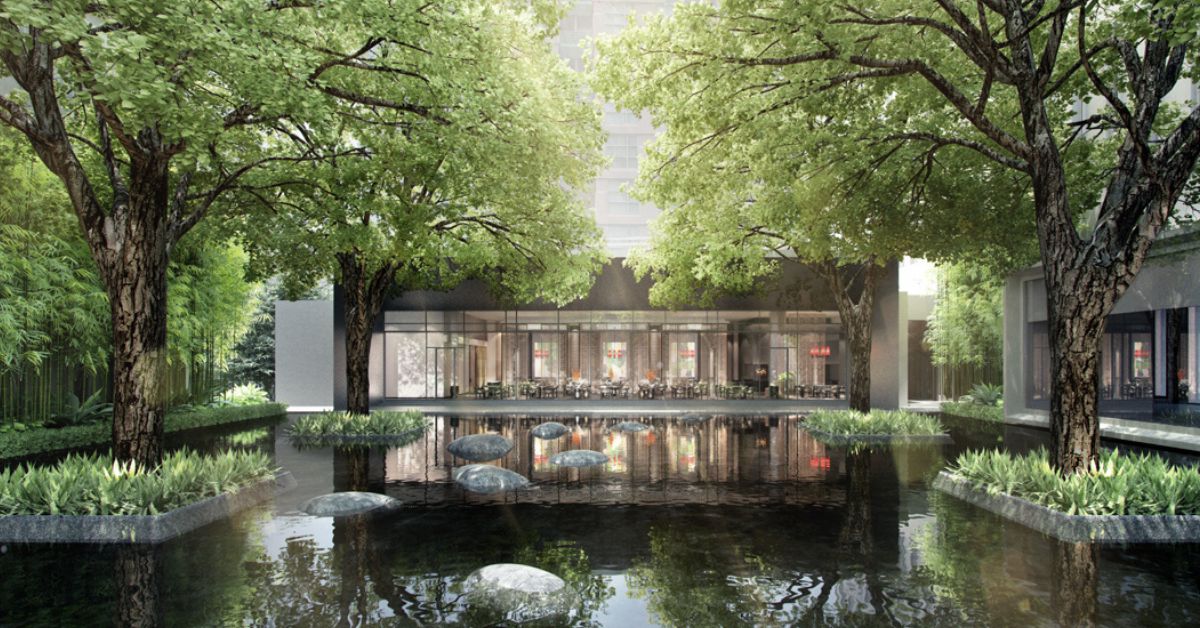 Located along the River of Kings, this Four Seasons establishment is the latest and vibrant addition to the neighbourhood. The design-oriented getaway showcases cascading architecture, polished marble, generous use of glass, and lofty ceilings. Its 299 modern rooms and suites exemplifies Asian-inspired elegance. Whether you're here for business or leisure, their world-class amenities, attentive service, and breathtaking river views ensure an unforgettable stay.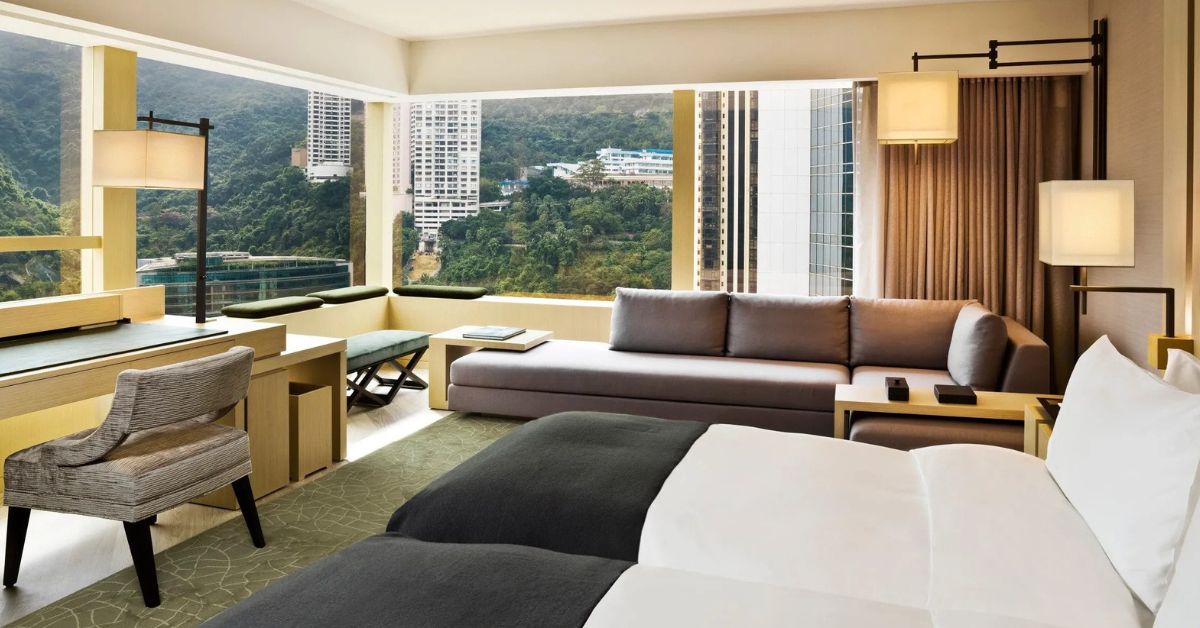 Conceived by acclaimed Asian designer André Fu, The Upper House is a testament to creativity and architectural excellence. Found in the heart of the bustling city, this luxurious hotel offers a haven of tranquillity and sophistication. Its contemporary and sleek rooms feature a soothing colour scheme and expansive floor-to-ceiling windows that offer captivating views of the city. Here, you'll encounter the epitome of refined Asian understated luxury.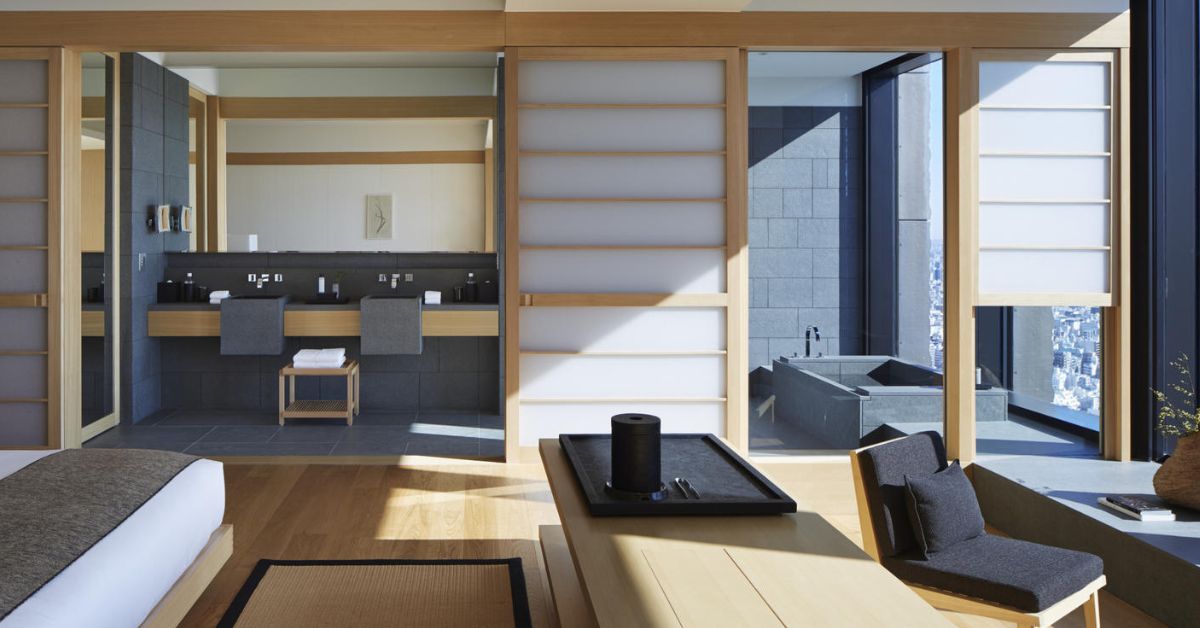 Offering a serene escape from the city's hustle and bustle with stunning views from the 33rd-floor lobby and a peaceful ambiance throughout, Aman Tokyo is conveniently located in the bustling heart of the Japanese metropolis. From the moment you step into the 33rd-floor lobby, you will be captivated by the marvellous views of Tokyo's iconic skyline. The sophisticated design, featuring crafted white washi paper, seasonal floral arrangements, and reflective pools, creates an atmosphere of pure peace and calmness.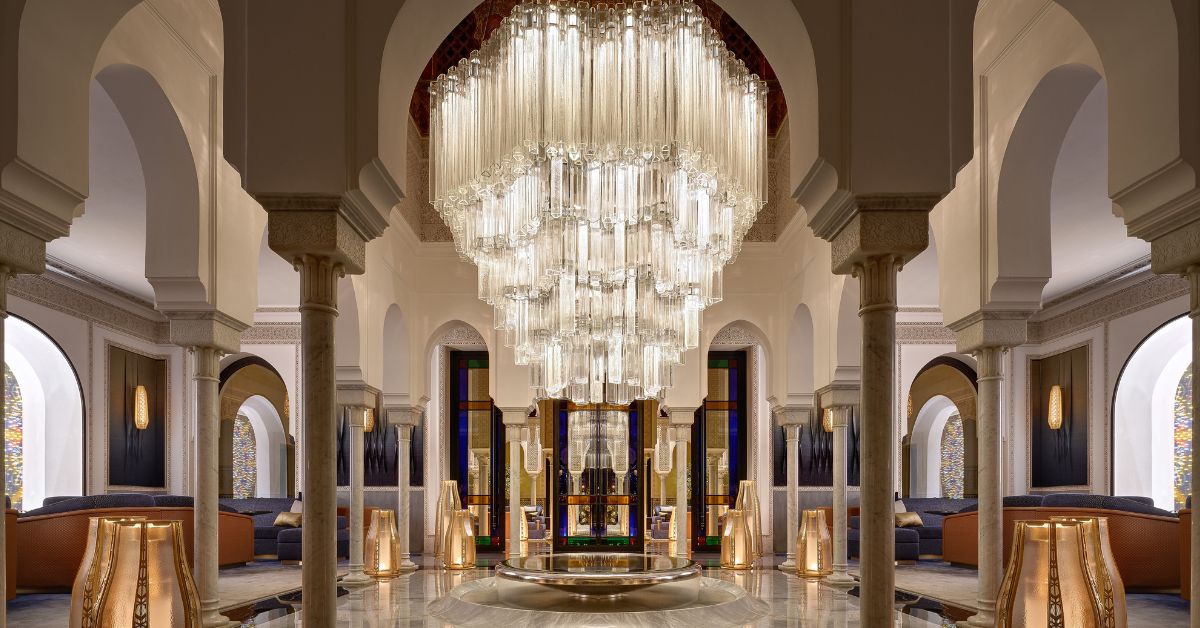 La Mamounia, established in 1929, has consistently held its reputation as one of the world's premier accommodations, excelling in top-notch design, opulent interiors and unparalleled hospitality. A sensory delight, the hotel's design places a strong emphasis on palatial grandeur, seamlessly blending Moroccan architectural elements, the sophistication of Art Deco, and contemporary elegance. These elements have collectively earned it the prestigious title of The Best Hotel in Africa for 2023.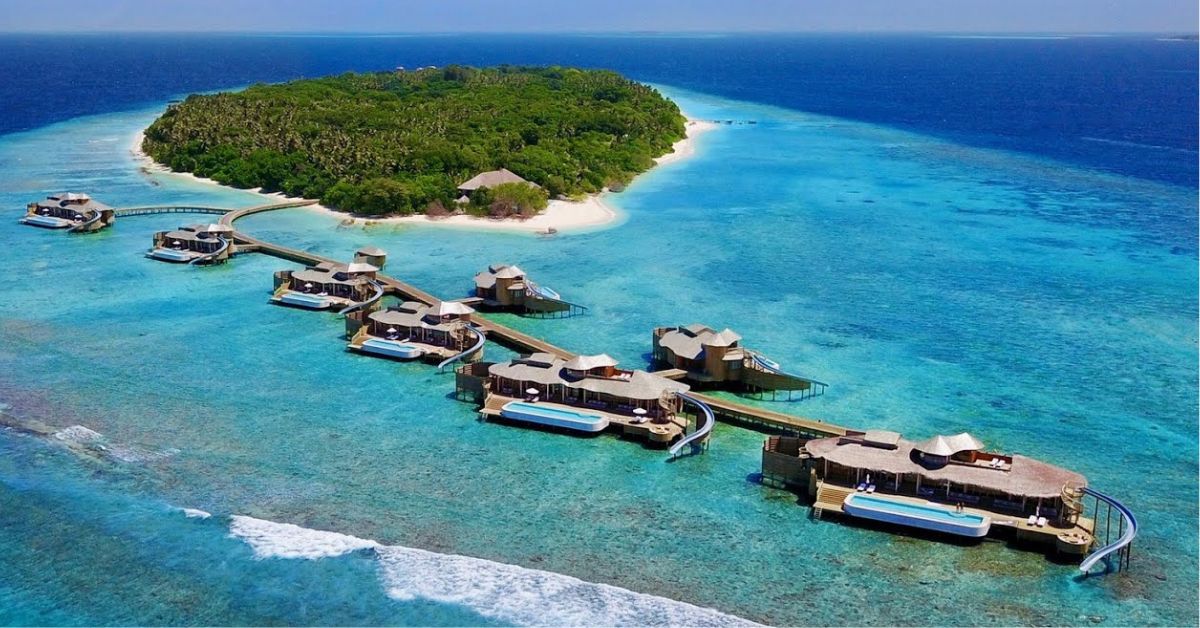 Soneva Fushi is one of the few places on earth where you can allow yourself to escape into the convergence of luxury, privacy, and natural beauty. The flagship of the Soneva group and the pioneer of the 'no news, no shoes' hospitality ethos, Soneva Fushi is the embodiment of ultimate barefoot paradise. Your journey to this private island begins with a breathtaking seaplane ride, setting the tone for an exclusive and secluded retreat. Along with the privacy, serenity and comfort provided by each of the 72 villas and its close proximity of 20m to the beach, it is no wonder that Soneya Fushi has been honoured with the prestigious Lost Explorer Best Beach Hotel Award for 2023.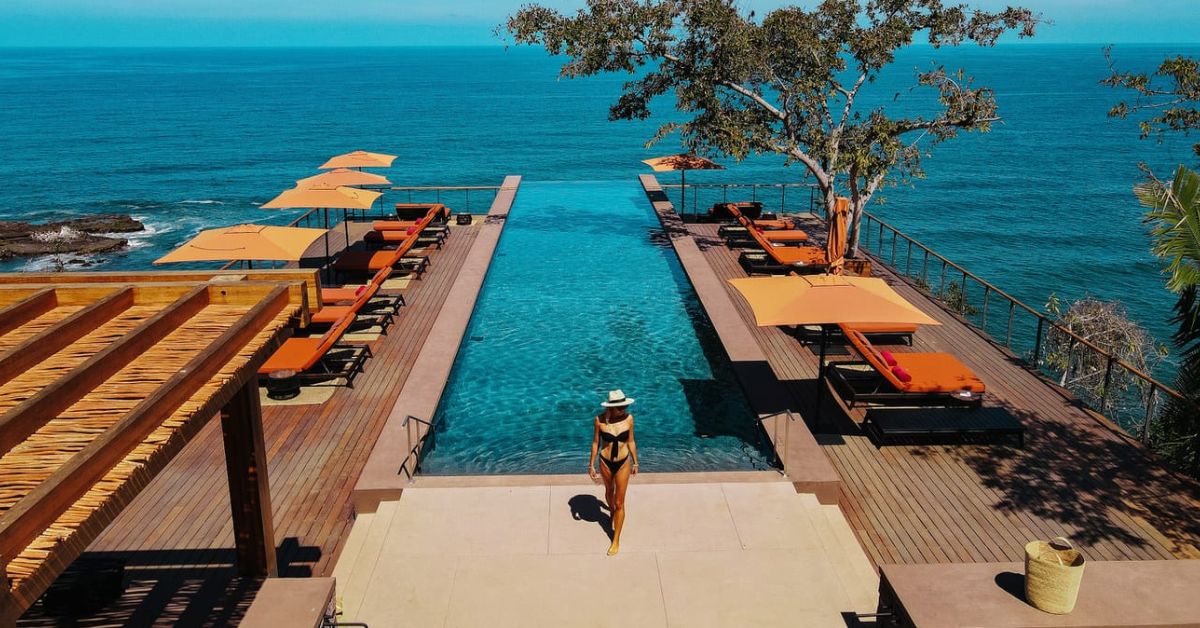 Experience the unparalleled luxury of One&Only Mandarina, a remarkable 88-acre resort nestled between the lush tropical rainforests of Sierra de Vallejo reserve and the mesmerizing Pacific Ocean. The resort comprises 105 exquisite villas, each thoughtfully positioned amidst treetops or perched upon rugged cliffs. Every villa embodies One&Only's signature luxury, featuring expansive floor-to-ceiling windows and private plunge pools that offer uninterrupted panoramic views of the surroundings. One&Only Mandarina proudly holds the title of the highest-rated property in its region, and it has been honored as The Best Hotel in North America.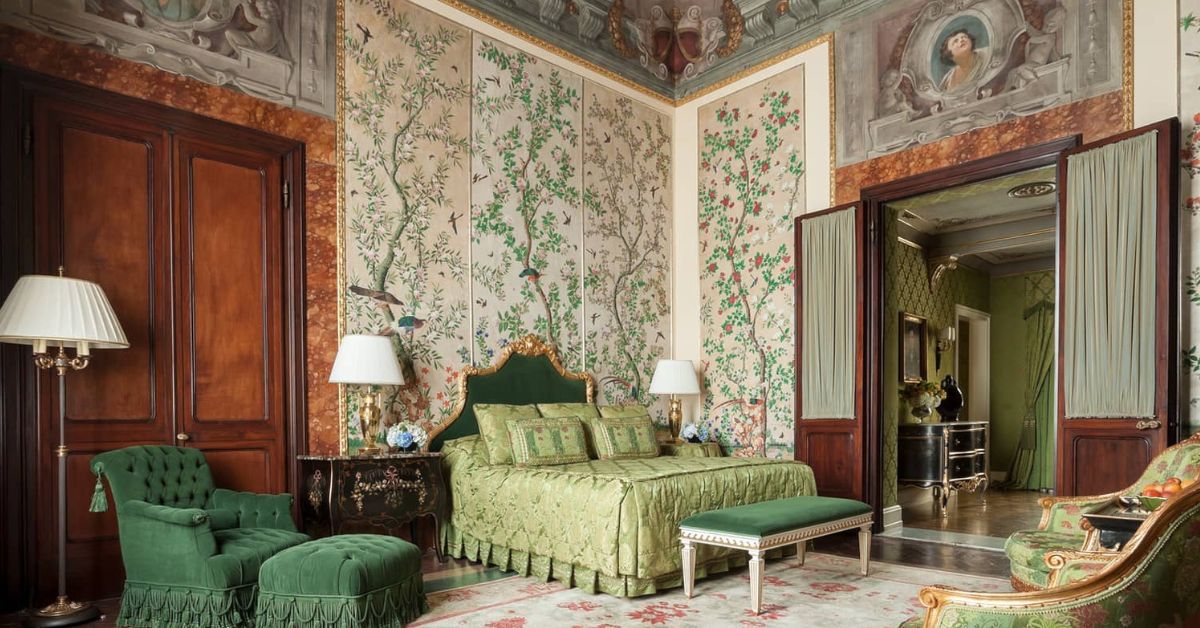 Dive into the exceptional allure of Four Seasons Firenze, where luxury and tranquillity blend seamlessly within Florence's largest private garden. As you step into the beautifully restored 15th-century Medici palace, you will be greeted by grand floral displays and frescoes greet you at the entrance. Stay in one of the 116 bedrooms, each elegantly adorned with exquisite antique furnishings.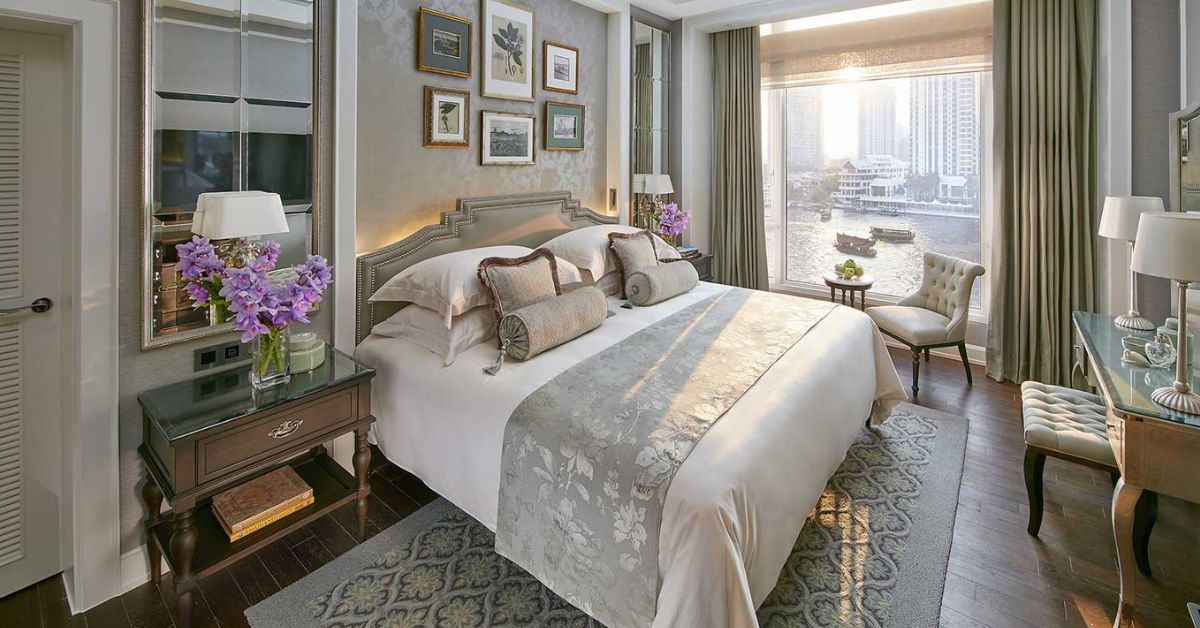 For over 150 years, the legendary Mandarin Oriental Bangkok has stood as the go-to destination for discerning luxury travelers and Hollywood A-listers, including Grace Kelly, Elizabeth Taylor, and Stanley Tucci. From its humble beginnings as a 12-room establishment, the hotel has grown into a world-renowned destination with 393 rooms. Despite its expansion, it continues to uphold the same unwavering commitment to detail and personalised guest experiences that defined its early years.What truly distinguishes this expansive hotel is its meticulous attention to detail. From round-the-clock butler service in every room and cutting-edge Japanese toilets to sumptuous silk kimonos and eco-friendly toiletries in stylish aluminium containers, Mandarin Oriental Bangkok spares no effort in providing a luxurious and eco-conscious experience. Moreover, the hotel offers a range of lighting 'scenes' that allow you to effortlessly alter the ambiance of your room with the simple push of a button.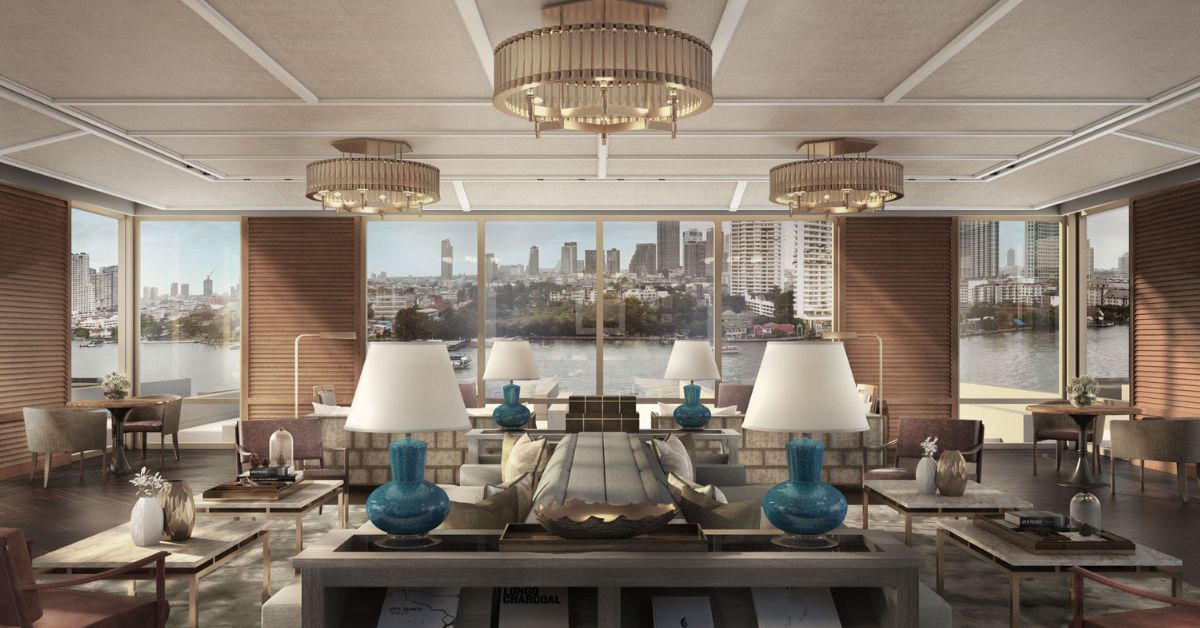 In 2020, Capella Bangkok, a modern gem, emerged in the vibrant Charoenkrung district of Bangkok, embracing the essence of local heritage. This urban oasis found along the Chao Phraya River, offers guests a blend of contemporary luxury against the backdrop of historic Bangkok gracefully drifting by. As the highest-rated property introduced during the two-year evaluation period, Capella Bangkok proudly accepts the prestigious Nikka Best New Hotel Award for 2023. During your stay, Capella Culturalists, akin to personal butlers with an insider's knowledge of the city, are at your service to help you delve into the local culture. On-site, you will also find the exquisite Auriga spa, a sanctuary of relaxation where you can unwind and rejuvenate on leisurely days.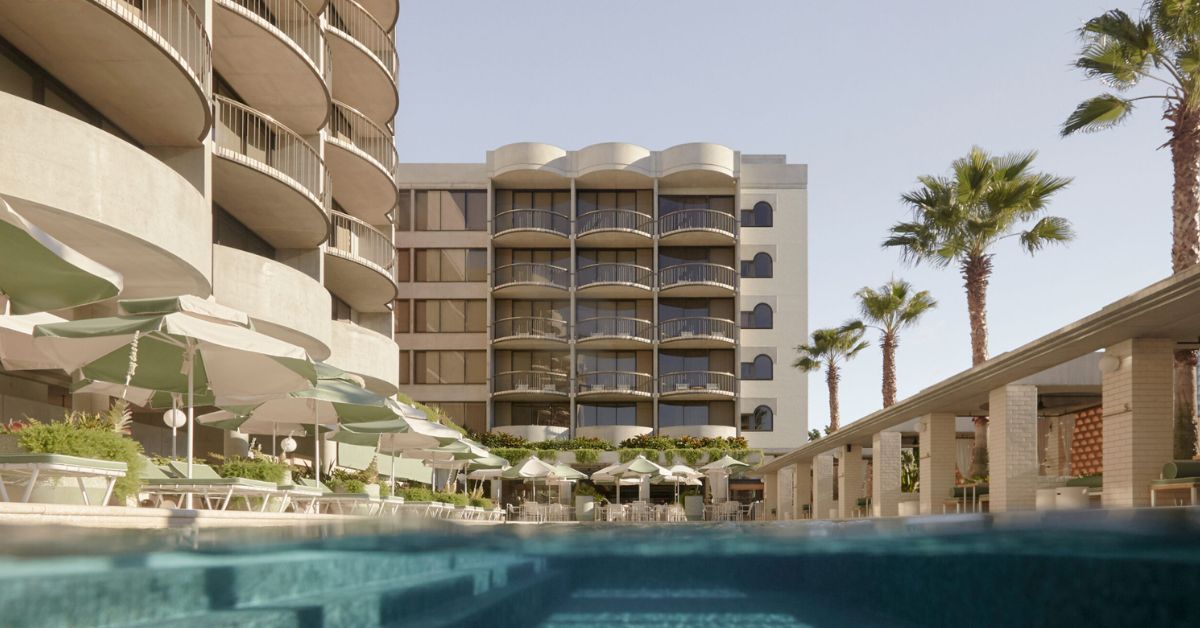 In the midst of Brisbane's chic James Street precinct stands The Calile Hotel, a vibrant oasis that is rapidly elevating the city's design and culinary reputation. Designed by local architects Richards & Spence, the hotel draws inspiration from modernist aesthetics reminiscent of Miami and Palm Springs while also paying homage to the design sensibilities of Australia's 1960s motels. The focal point is the stunning pool deck adorned with sage green umbrellas, luxurious cabanas, and a 30-meter pool featuring the hotel's name in elegant gold tiles. Unsurprisingly, The Calile has earned the title of The Best Hotel in Oceania for 2023. The scene at the hotel's botanical pool deck is a testament to its popularity, with sun lounges occupied by guests and the curved balconies of the Poolside rooms overlooking the lively atmosphere.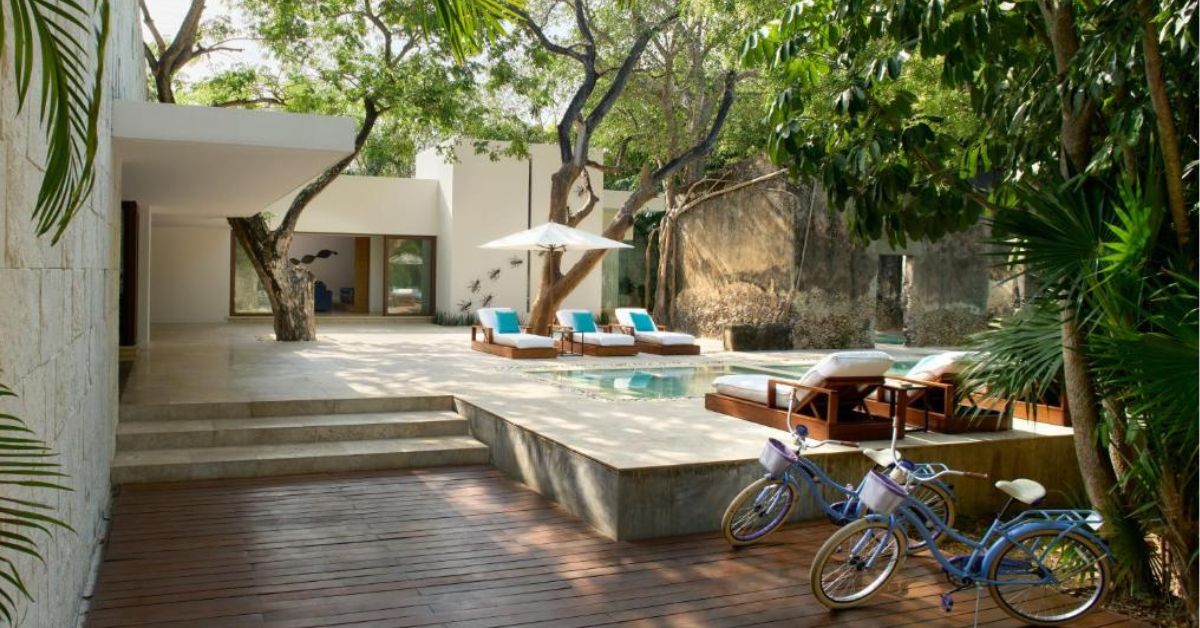 Since 2016, Chablé Yucatán has been offering guests a state-of-the-art, wellness-focused retreat in the centre of the Yucatán jungle. Despite being just a 25-minute drive away from the vibrant city of Mérida, known for its bustling streets and culinary delights, Chablé Yucatán transports you to a world far removed from urban hustle and bustle. Here, you'll be surrounded by lush vegetation, with a star-studded canopy above you. Accommodation options cater to various preferences, ranging from one to three-bedroom villas. The Royal Villa stands out as the jewel in the crown, boasting striking architecture, a spacious terrace with a private pool, and even a private cinema. Even the one-bedroom Casitas offer their own pools, al-fresco living spaces complete with hammocks, and outdoor moon showers, ensuring a truly indulgent stay.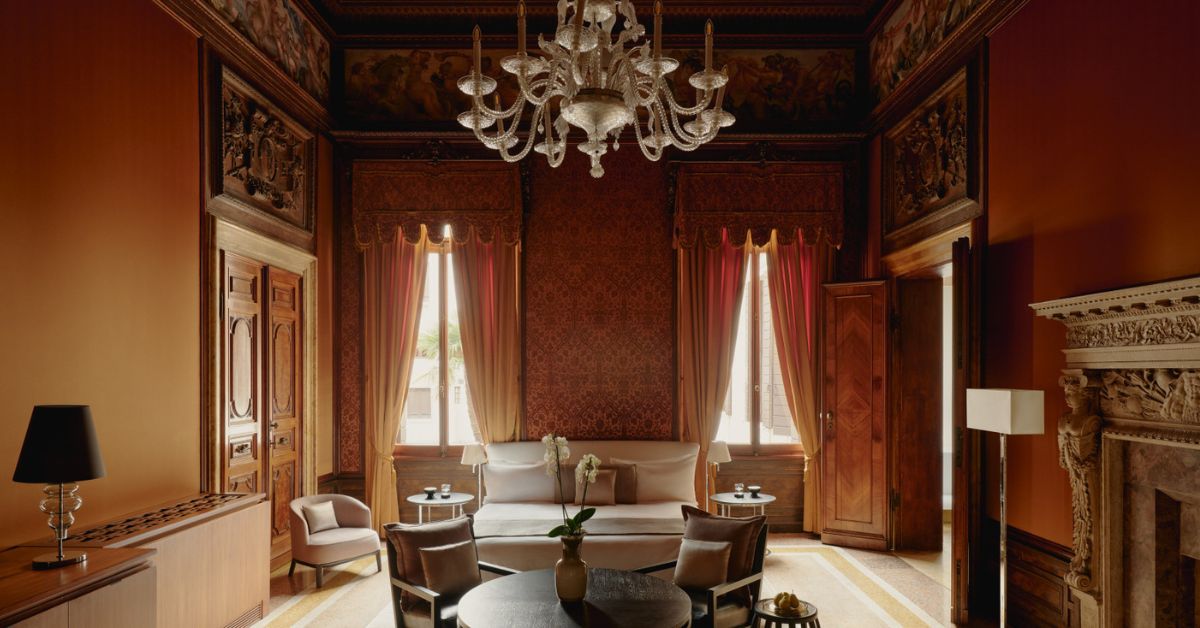 Tucked away within the San Polo district, far from the bustling crowds of San Marco but still conveniently within walking distance, lies the Aman Venice Hotel. In a city renowned for its legendary hotels, the Aman Hotel stands out as the ultimate choice – thanks to its wonderful location beneath the iconic Rialto Bridge and its residence within a magnificent 16th-century palace. Once you step inside, you will be welcomed by the grandeur of priceless frescoes, Murano chandeliers, and luxurious Rubelli silk wall coverings blending beautifully with Aman's signature minimalist design philosophy. This property offers a unique blend of Venetian heritage and Aman's commitment to providing a idyllic and refined retreat.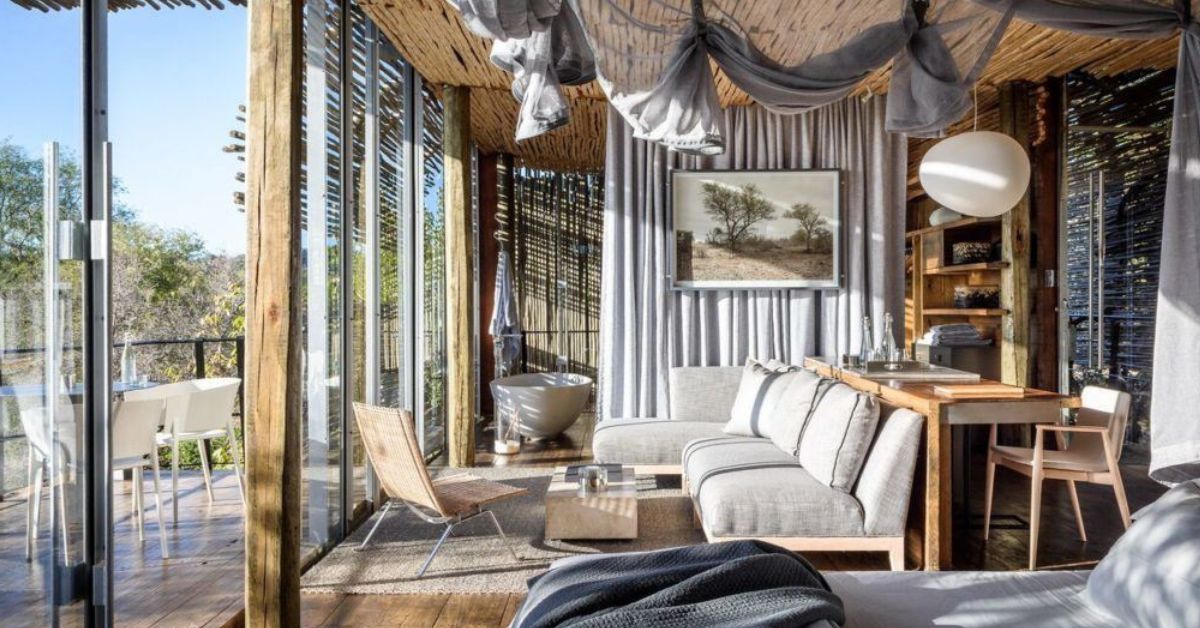 A luxurious accommodation with a focus on conservation in South Africa, Singita Lebombois a striking example of modern design that appears to defy gravity as it extends out over the rocky landscape high above the Sweni River. Settled within a sprawling 15,000-hectare private concession in Kruger National Park, this lodge features 15 elegantly appointed suites and a secluded villa available for exclusive hire. Beyond thrilling encounters with the Big Five, guests can indulge in a range of amenities, including a state-of-the-art gym, the tranquil Village Spa, a meticulously stocked wine cellar, a refreshing swimming pool, and the traditional boma for memorable dining experiences.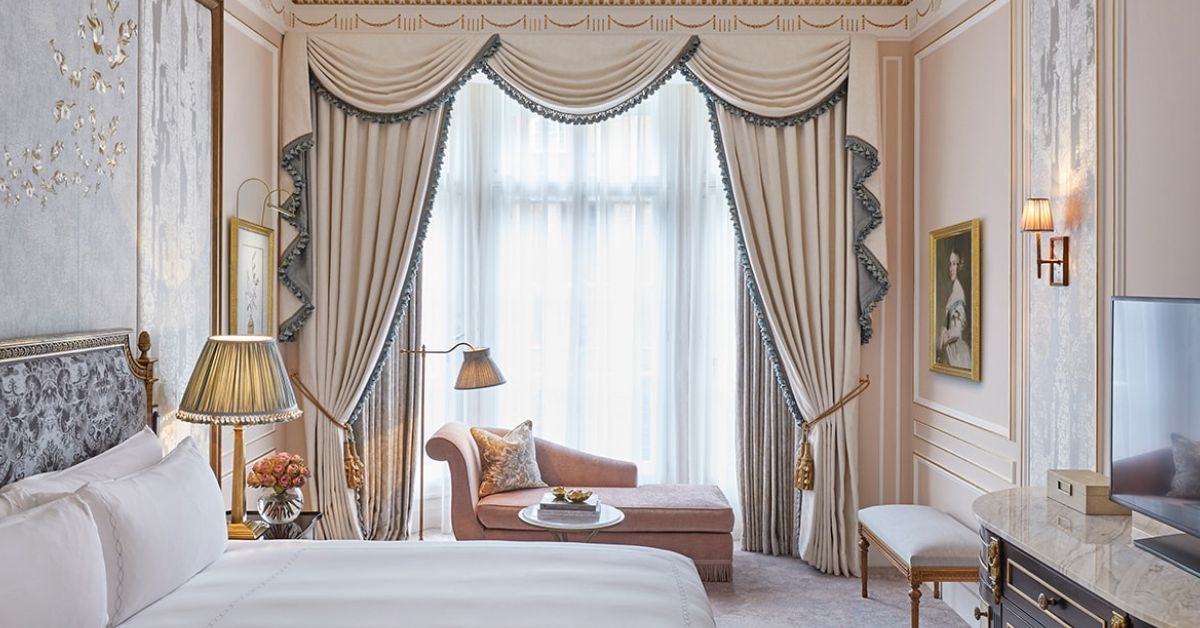 Claridge's, celebrated for its unmatched discretion, has been a cherished sanctuary for the world's most esteemed guests – from renowned celebrities like Mick Jagger to distinguished statesmen like Winston Churchill. Even Her Majesty Queen Elizabeth II herself has endorsed it as one of her treasured lunch destinations, often prefaced by the iconic Martini. A legacy since 1812, Claridge's has been a cherished host to British high society and discerning international travellers. It is a symbol of timeless elegance and impeccable hospitality, signifying the very essence of luxury.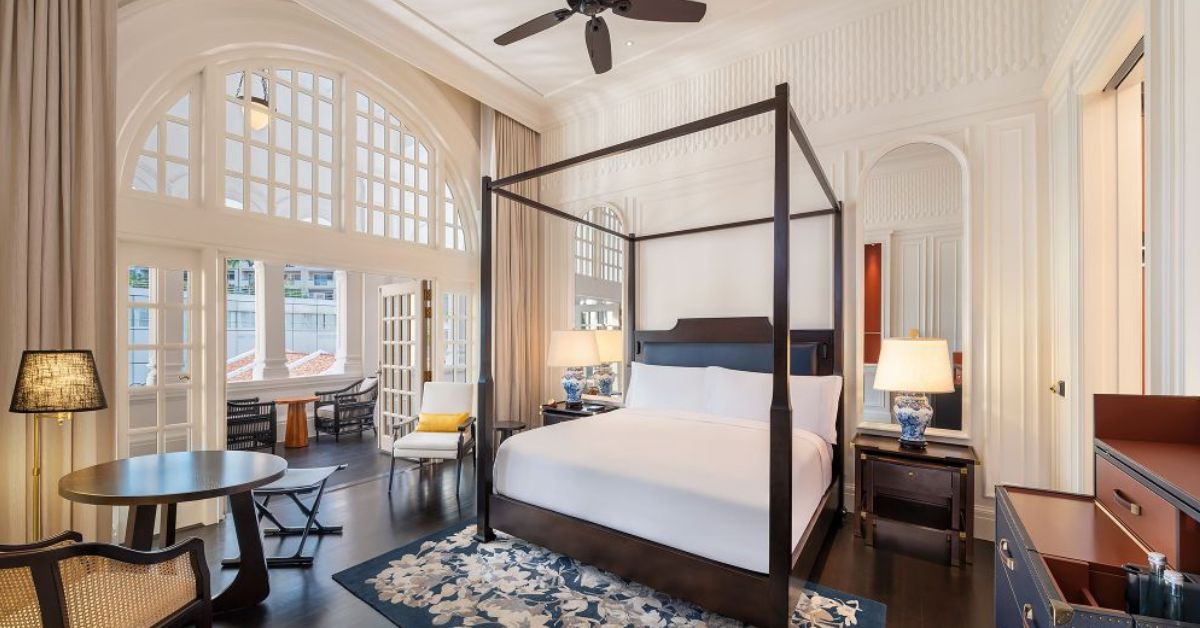 Raffles Singapore is a distinguished and iconic establishment, housed within a grand neo-Renaissance building that stands as a symbol both within the city-state and beyond. This historic masterpiece was completed in 1899, a dozen years after the original hotel opened its doors, and it was celebrated as one of the most splendid and pioneering structures of the century. Over the ensuing centuries, it has maintained its esteemed reputation as a paragon of hospitality in the Lion City. During your stay, enjoy the exemplary service provided by the renowned Raffles Butlers who serve as the hotel's dedicated ambassadors of considerate care.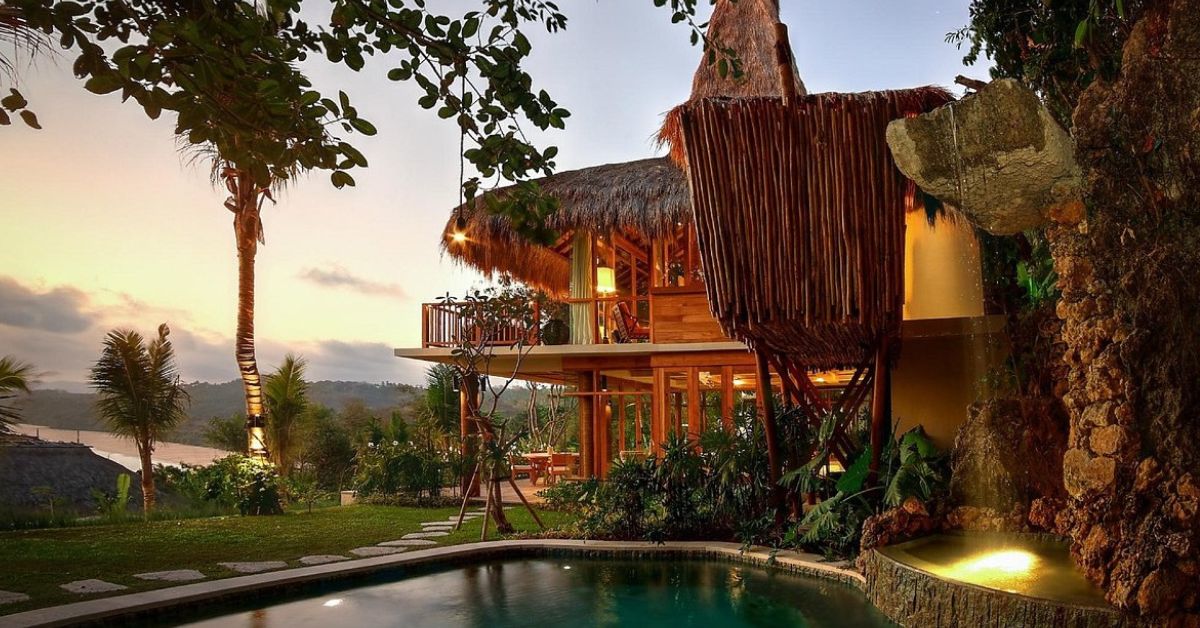 Nihi Sumba traces its origins back to a humble surf shack and it has retained the essence of unpretentious lodging. This spirit is reflected in its outdoor showers, rustic stone pathways, and a strong focus on outdoor pursuits, ranging from surfing, fishing, and snorkeling to horseback riding, mountain biking, and hiking. However, it has elevated the luxury quotient significantly, an impressive feat considering its remote location and dedication to sustainability. Each villa at Nihi Sumba comes complete with a private infinity pool, both indoor and outdoor bathrooms, and elegant teak and marble finishes. Beyond the water-based activities, guests can participate in cooking and chocolate-making classes, as well as invigorating yoga sessions. Notably, the resort is renowned for its horse-riding offerings. These magnificent creatures are available for guests to hire, providing the opportunity for thrilling beachfront gallops.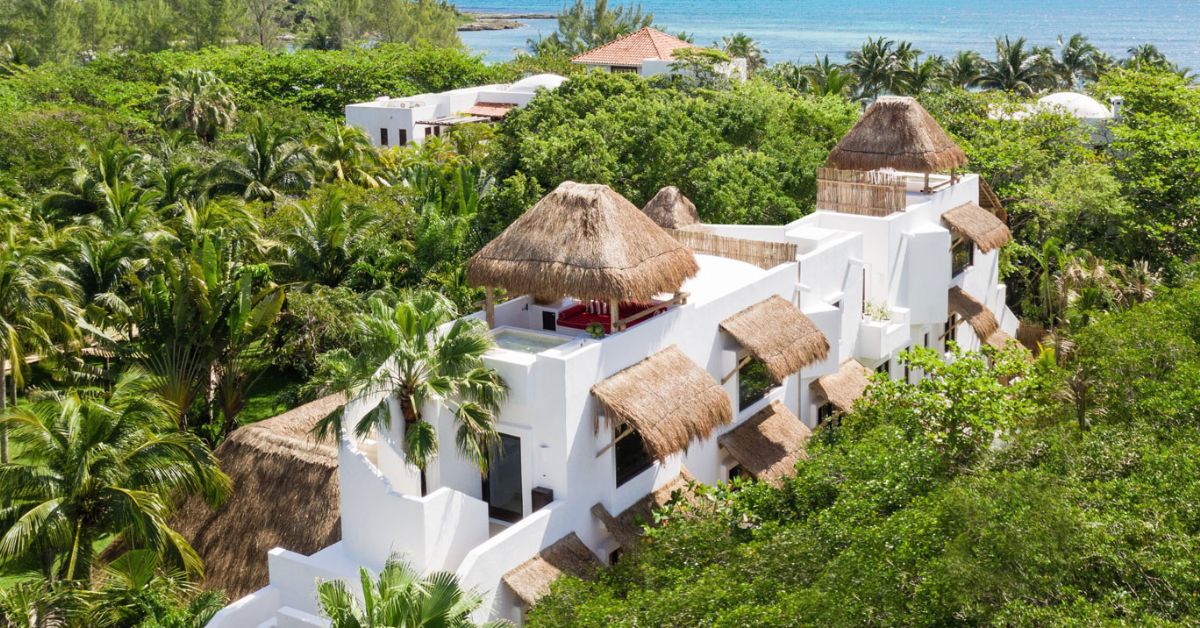 Once the cherished holiday residence of an Italian duchess, this boutique gem on Xpu-Ha Beach in Tulum stands out as one of Riviera Maya's most exclusive and intimate getaways. Acquired in 2014 by Hollywood producer Kevin Wendle, it has been thoughtfully transformed into a stylish beachfront sanctuary. Upon check-in, guests are welcomed with Havaianas sandals, setting the tone for a relaxed atmosphere. The sprawling 50-acre estate is made up of 51 whitewashed guest rooms and suites, along with three hacienda-style villas, each featuring private terraces. Some even boast the luxury of private pools. These airy and spacious accommodations exude effortless chic, resembling something straight out of a magazine cover – with their pearly white walls and carefully curated furnishings. All guests have access to the pristine ivory sand beach, complete with palm-leaf-covered cabanas, and the estate's two heated pools. In 2022, the Esencia Mansion made its debut, offering four bedrooms, three private swimming pools, and a 360-degree rooftop terrace.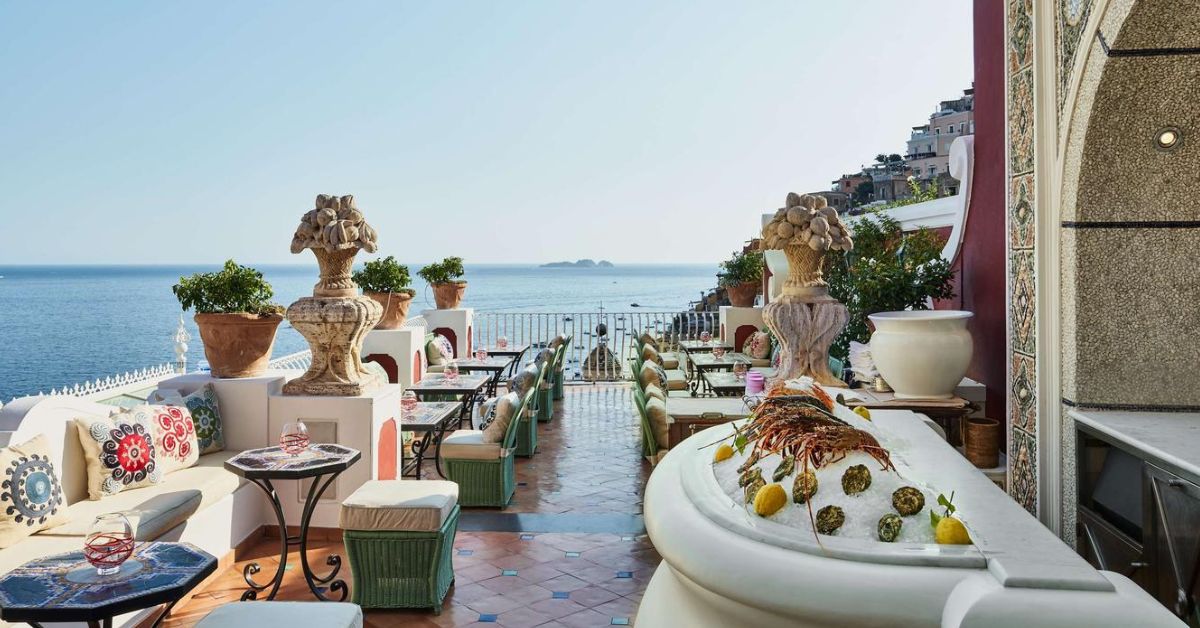 Le Sirenuse, originally a family summer house and now a legendary hotel, was established in 1951 by the Neapolitan siblings Aldo, Paolo, Anna, and Franco Sersale. Remarkably, it has remained under the attentive care of the Sersale family throughout its storied history. Comprising 58 pristine white rooms adorned with meticulously hand-painted ceramic tiles, each room comes with a private balcony or patio. Here, the need for a flat-screen TV becomes obsolete, as the million-dollar views capture the town's vibrant houses, lemon groves, and the mesmerizingly blue bay. The Carrara marble bathrooms are generously stocked with Eau d'Italie products, infusing a touch of the Sersale family's signature scent into every guest's stay.
Those were the top 20 hotels in the world! Click here to view the complete list of the top 50 best hotels in the world.