beauty
Skincare and Makeup Review: Our Favourite Tried and Tested Beauty Products for 2021
Published Date
: 30 Oct 2021 15:17

Read all about the new beauty products Vanilla Luxury's Editorial Team tried this month. What we loved and whether it's worth your time!
You know we love our skincare and makeup at Vanilla Luxury! Each month, as we discover a world of skincare and makeup brands - both local and international - we try, test and tell on these beauties.
Here are the beauty and makeup products that we tried this month, along with what we loved about each of them.
October Beauty Product Reviews
Have stubborn lines and wrinkles that just won't go away? Let Clinique's wrinkle correcting powerhouse formula help you out! The Clinique Smart Clinical Repair Wrinkle Correcting Serum boasts the ability to reduce lines by 20% in just 10 days, thanks to the trio of retinoid, hyaluronic acid and CL1870 Laser Focus Complex™ to resurface, repair and replump skin.
Designed with an expert panel of scientists and dermatologists, this cutting-edge formula targets the full range of lines and wrinkles, attacking from three separate angles. 
It will boost natural collagen with CL1870 Laser Focus ComplexTM, smoothen skin with potent retinoid and hydrate fine wrinkles with hyaluronic acid.
Vanilla Luxury Raves: The latest buzz in anti-ageing skincare, Clinique's Smart Clinical Repair Wrinkle Correcting Serum had us intrigued from the get-go. We loved how silky-soft the serum felt on application! Quickly absorbed, it left the skin hydrated, brightened, pores minimised and the promise of wrinkle-free days ahead. While we are still to see how it works on our fine lines, we'd keep it for the hydrating and plumping feel alone!
Clinique Smart Clinical Repair Wrinkle Correcting Serum retails for $110 on the Clinique Official Flagship Store on Lazada, Sephora stores and Sephora.sg, Takashimaya, Tangs, BHG Bugis, One Assembly and selected Isetan and Metro stores.
The Body Shop's iconic White Musk fragrance line has received a makeover for its 40th anniversary! Fall back in love with the original scent, an unforgettable custom blend of synthetic musk, jasmine and lily of the valley, which gives you that extra boost of confidence before you start the day proper. Now registered as vegan, the bottle is fully recyclable and is made of 42% recyclable glass while the removable pump helps you recycle with ease.
Introducing three new 'fragrance toppers', a new and innovative way to customise the cult-favourite fragrance to suit your personality. Choose from White Musk Radical to add a burst of earthy, citrusy notes, White Musk Lover for a hint of vibrant spiciness, and White Musk Free for a carefree mix of fresh and mineral notes. 
Vanilla Luxury Raves: Want a time tested fragrance? Then you'll love Body Shop's White Musk! Wear White Musk Radical for citrusy mornings or White Musk Free for nights of floral splendour. And if you love the range as much as we do, get a bottle of the  White Musk White Flora Eau De Toilette – a light vegan fragrance with a sweet, subtle and sensual scent. All available in a travel-friendly bottle size!
The Body Shop's White Musk line retails from S$18 for a rollerball on their site and in stores.
Love NUDESTIX's less-is-more makeup philosophy? Say hello to their brand new skincare range: NUDESKIN! Besides being vegan, gluten and cruelty-free, this 4-step rotation is free of nasties like parabens, sulfates and synthetic fragrances, so you know your skin is in good hands.
Developed hand-in-hand with celeb dermatologist Dr. Jason Emer, MD, the line comprises two types of cleansers, a detoxifying exfoliator, toner and daily moisturizer. 
The Lemon-Aid Detox & Glow Micro-Peel clarifies haggard skin and flushes pores of grime and pollutants with enzymatic peeling with papain, while cleansing deeply with extracts from apple and pomegranate. The Vitamin C component renews and provides your skin with an extra boost of radiance – no foundation necessary!
Vanilla Luxury Raves: Oh, the satisfaction of watching toxins and dead skin peel away! The Micro-Peel is designed to be suitable for all skin types and won't leave you feeling 'red'. Apply to your face and start to exfoliate while watching little balls of gunk fall off your face. We also enjoyed applying this product on our elbows, knees and heels! 
NUDESKIN is available at Sephora from S$27.
Provide instant relief to dry, inflamed skin with Derma Lab Tolerance SOS Recovery Serum! Made with patented Neuro Biome Technology, it restores the skin barrier and rebalances the skin's microbiome to reduce itchiness.
Clinically proven to reduce sensitivity up to 69% in 7 days and aid in the recovery of 90.5% of eczema-prone subjects, it's the perfect addition to your daily rotation if you have sensitive skin.
Vanilla Luxury Raves: Got inflamed red skin? You need this skin barrier-restoring serum that brings down the severity of your condition, all while taming redness and irritation too. Made for Asian skin, the Tolerance range is a good one to buy for anyone with sensitivities!
Get Derma Lab Tolerance SOS Recovery Serum from Watsons at S$59.90.
Make self-care extra sweet with Drunk Elephant Lala Retro™️ Whipped Cream! As the name suggests, the unique fluffy texture perks up dry, tired skin instantly sans any heavy residue. 
Six precious African oils and plant ceramide complex hydrate and lock in moisture while shielding it from environmental stressors like pollution. Meanwhile, sodium hyaluronate crosspolymer hydrates your skin intensely, and fermented green tea gives your skin a supercharged dose of antioxidants to combat signs of aging.
Our tip? Add any serum or oil from the line to this dreamy whipped cream to create a do-it-all solution for your skin.
Vanilla Luxury Raves: If you are taking a holiday to a cold country this year, take Whipped Cream with you! Perfect for skin types that need extra nourishment and moisture with an added benefit of anti-ageing powers, this fluffy moisturiser will supercharge your skin like none other. Double points for the pump-based, easy packaging.
Drunk Elephant Lala Retro™️ Whipped Cream retails at Sephora.sg for S$86.
Suffering from tight, itchy skin? Meet your new BFF, Suno Hada Gentle Clean Wash! The low foam formula cleanses both your face and body gently without aggravating sensitive skin, while restoring your skin's natural moisture balance. 
What's more, this daily wash is free from sulfates, fragrance, alcohols and parabens, which lessens chances of irritation.
Vanilla Luxury Raves: Prevents you from scratching your dry, itchy skin. Follow up with a good body lotion or moisturiser to lock in that moisture.
Get Suno Hada Gentle Clean Wash at Watsons for S$19.90.
Make makeup removal fast, easy and gentle with Bioderma Sensibio Gel Moussant. The foaming gel soothes sensitive skin and whisks away impurities, dirt, oil and more with its micellar formula.
This product uses Bioderma's exclusive D.A.F™ complex, a blend of special active ingredients to reduce sensitivity, while Coco Glucoside helps restore lipids in the skin. The result? Sensitive skin that is clean, calm, hydrated and happy.
Vanilla Luxury Raves: Effectively removes light makeup and is suitable for daily use.
Bioderma Sensibio Gel Moussant is available at Watsons for S$33.90.
Need a powerful serum to rescue sagging, dehydrated skin? This Korean formula is packed with potent components like highly concentrated hyaluronic acid, adenosine, and two types of collagen to deliver nourishing hydration and a healthy glow to your skin. After use, you'll see firmer, more elastic skin with a coveted youthful bounce Korean celebrities often sport.
Vanilla Luxury Raves: Dehydrated skin will drink up this serum and feel less dry immediately after.
CNP Laboratory Hyaluronic Derma Tension Serum is available at Guardian for S$79.80.
Get a mini spa-like experience every time you use the Glowfully Charcoal Beads Gel Cleanser! The cleanser contains charcoal that acts like a powerful magnet to remove impurities lodged deep in your pores, while remaining gentle on your skin and not stripping away essential moisture. 
The clean formula is also lightly scented with skin-safe Geranium essential oil so every use invigorates and awakens your senses!
Vanilla Luxury Raves: Whiteheads, blackheads, clogged pores? Indulge in a little face steaming beforehand to open up your pores and make it easier to remove the impurities.
Glowfully Charcoal Beads Gel Cleanser retails on their site for S$38.90.
Did you know that sun rays are one of the major causes of wrinkles and skin damage? Combat the ageing UV rays with the Dr Dennis Gross Lightweight Wrinkle Defense SPF 30, a high performance sunscreen with comfortable wear! The sheer formula blends seamlessly into all skin tones, doubling as a weightless hydrating primer for makeup for the on-the-go woman.
Plus, powerful ingredients like the antioxidant-rich bearberry, zinc oxide, sea buckthorn and more shield the skin not only from the sun, but also from pollution and blue light from your devices to provide total defence against ageing for your skin.
Vanilla Luxury Raves: The formula is truly lightweight and absorbs well so there's no sticky residue left on the skin. Remember to reapply sunscreen every few hours throughout the day, especially if you're out and about!
Get yours from Sephora.sg at S$64.
Spritz on the Sunday Riley Pink Drink Firming Resurfacing Essence whenever to give your skin a much needed drink of hydration! Infused with peptides, this concentrated essence-type mist firms and plumps your skin for a youthful look, while other precious ingredients like pink yeast filtrate, fermented honey, ceramides, chlorella and more drenches the skin in a protective layer of refreshing, hydrating and anti-aging goodness.
Plus, the brand is clean, cruelty-free and always sustainable, so you can indulge in your new favourite product in peace. What's not to love!
Vanilla Luxury Raves: Did we mention it smells absolutely divine too?
Sunday Riley Pink Drink Firming Resurfacing Essence is available on Sephora.sg for S$71.
September Beauty Product Reviews
The Pixi Vitamin-C Juice Cleanser is a powerful yet soothing cleansing water that not only removes pesky impurities from your skin, but also preserves and protects your complexion while boosting your natural luminosity. It helps revitalise and brighten your skin on a daily basis.
The cleanser contains: antioxidants, vitamin-c to promote collagen production, probiotics to strengthen the skin's natural barrier, ferulic acid to reduce the effects of skin damage caused by sun and free radicals, and willow bark to gently exfoliate the skin. The cleanser is made with Orange, Grapefruit and Lemon Oils as well as hydrating Olive Oil.
Get super hydrated skin with Pixi's Vitamin-C Caviar Balm. It provides rich, heavenly moisture for your skin. This brightening leave-on mask also protects your skin all day or night while promoting the production of youth-preserving collagen. 
The balm contains vitamin-c that boosts your natural glow while promoting healthy collagen production, and deeply nourishing Shea Butter and Olive Oil.
Vanilla Luxury Raves: The Pixi Vitamin-C Juice Cleanser can be used to remove light makeup too.
The Pixi Vitamin-C Caviar Balm provides luxe hydration to all skin types, not just for those with dry skin.
Ready to feel extra-good about your skin? Say hello to Sunday Riley's bestseller! Good Genes All-in-One Lactic Acid Treatment is a confidence-boosting serum packed with powerful ingredients and balancing botanicals to instantly plump the look of fine lines and wrinkles in just 3 minutes. 
How does it work? Multi-tasking, targeted lactic acid treatment rapidly exfoliates and boosts naturally youthful radiance, while visibly reducing the look of lines, wrinkles and dark spots. High potency, purified grade lactic acid exfoliates dull, pore-clogging dead skin cells, to instantly clarify and reveal smoother, clearer skin. Together with skin brightening licorice, this super-concentrated treatment visually reduces the look of dark spots and discoloration caused by exposure to the sun, for naturally brighter, even-toned skin.
Vanilla Luxury Raves: If you have dull skin, this super-concentrated treatment works like a charm to turn up the glow.
Meet Sebium Sensitive, the new go-to soothing moisturiser to treat mild acne. It can be used to soothe irritation and relieve redness from inflamed acne, provide lasting hydration, and reduce the appearance of spots and blemishes.
This moisturiser contains Fluidactiv, a patented complex that fights against the thickening of sebum to prevent clogging of pores and minimize the risk of blemishes.
Seborestore  Technology is a patented combination of antioxidant active ingredients to help prevent the appearance of new blemishes and preserve the skin's barrier function. The hero ingredients of this patent include: Bakuchiol - a pure, plant-derived and biomimetic antioxidant molecule that protects squalene from oxidation; Gingko biloba extract has antioxidant properties and powerful anti-inflammatory actions; and Mannitol, an anti-free-radical agent.
Vanilla Luxury Raves: A moisturiser and acne-treatment in one? Acne-ridden face or maskne woes will find solace in Bioderma's Sebium Sensitive Soothing & Hydrating Acne Moisturiser. Dab onto pimples or any unwanted acne, to calm and soothe instantly. Did we say it has a subtle clean and super-fresh fragrance too?
Unleashing the full power of plant stem cells, LITS Stem Cell Technology adopts a two-pronged "offensive" and "defensive" approach to skin rejuvenation. It increases the "offence" of the deeper dermal stem cells to boost production of collagen, elastin and hyaluronic acid, and supports the "defence" of epidermal stem cells by maintaining its metabolism and cell turnover.
Suitable for all skin types including sensitive skin requiring moisturisation, the LITS MOIST series maintains hydration level deep within the skin's surface for supple, youthful skin. All MOIST products feature apple, comfrey root and marine plant stem cells to restore and rejuvenate skin, as well as two types of collagens with varying sizes to deliver moisture deep into the skin.
The bestseller in this series is the LITS MOIST Lotion (suitable for normal to dry skin) which offers 24-hour moisture retention, giving you an ultra-hydrated, smooth, firm skin. Clinical research has shown that the LITS Moist Lotion is able to increase skin's moisture level to 400% after one hour, and 200% after 24 hours!
For combination to oily skin, there is also the LITS Moist Lotion (Relaxing & Refreshing) which features a lighter texture with a refreshing and pleasant scent.
Vanilla Luxury Raves: If you have enlarged pores, the ingredients in the LITS MOIST Lotion can help to tighten pores.
Available from Guardian, Lazada, and Shopee.
Claimed to be a mascara so amazing, it's better than sex! Stretch your lashes to dramatic lengths and defy gravity with a lifted curl. The slim brush was designed to help maximize the length and curl of straight lashes as it hugs the natural curvature of the lash line, reaching to the roots of lashes to deliver dramatic volume while helping separate lashes with fanned bristles. This non-smudging, warm water washable formula gives you weightless volume and long, lush lashes.
The base-to-tip curl does create a false lash effect. The 100% oil-based formula helps to lock in a long-lasting curl. However, after a couple of hours, it may dry up and flake a little.
Vanilla Luxury Raves: The special ingredients blend with warm water for easy removal so you don't have to scrub hard on your eyes to remove the mascara. No more wear and tear on lashes.
The Apondle Lipstick Coat is a convenient and hygienic solution that can help your lip colour last longer and smudge-proof even when wearing a mask. No more stainings! It helps nourish and protect your favourite lip look throughout the day.
Simply apply your favourite lipstick, then blot your lip once with a tissue paper. Shake the Apondle lipstick coat well, squeeze the tube gently on your finger, and dab and apply a thin layer on your lips. Let it dry and you are done!
Vanilla Luxury Raves: Tired of a smudgy lipstick? Take a look at homegrown brand Apondle that makes wearing lipstick under the mask, a long-lasting affair! Apply over your favourite lipstick (post dabbing with tissue) and watch it turn to a dry, matte version. Be careful as the tube tends to be watery in the first few applications, so there may be a bit of unwanted spillage.
Kanebo is a leading Japanese producer of high-quality skincare, makeup and hair care cosmetics. New on their makeup line are the Layered Colours Eyeshadows that come in 4 different colour combinations.
The iridescent gradation layers add touches of shading so you can revamp your eye makeup for an irresistible, eye-catching look. The different layers of shades add depth and dimension to your eyes for a confident look that is sure to stand out.
Formulated with 5R colour, this eyeshadow adds vivid coloring while blending with any skin tone. Layer effortlessly and create bold makeup looks. The complex interplay of color and glow adds depth and dimension with every layer, updating your facial expression and creating glamorous, captivating eyes.
Vanilla Luxury Raves: The colours are really pigmented so the eyeshades remain vibrant even if layered on top of each other.
Available from Lazada and Shopee.
August Beauty Product Reviews
Soothe sensitive, red skin and get superior SPF coverage with the defining Dr. Jart Cicapair Re-cover SPF 40 Cream. A green-to-beige colour correcting cream it reduces redness and protects skin from (UV light and) environmental aggressors.
Aggravated skin? Not only does the Dr. Jart+ Cicapair Recover Cream hide blemishes, but it also neutralises redness to give you an overall healthy appearance. It comes formulated with Centella Asiatica Complex to recover skin health, Mineral Complex to calm sensitive skin and Herb Complex to refine skin texture and revitalize skin.
Vanilla Luxury Raves: First off, don't be afraid of this green coloured paste! The hues change once you've applied it to your skin; a sort of colour-neutralising effect that takes your redness away. However, make sure to take some of the cream and activate it by rubbing your palms first - a trick we've learned from the several TikTok videos that made this product famous! After toner and serum, apply a small amount of product and warm it up between your fingertips. Press evenly across skin, concentrating the product on areas where you notice redness and need coverage.
A little does indeed go a long way, and you will find your skin moving from sallow and red, to uniform brightness. We also love how it gives substantial UV protection and better coverage than other makeup we own. Skincare, suncare and makeup together - talk about multitasking!
NUDESKIN sells a lineup of minimal effort/maximum impact multitaskers that packs a healthy dose of natural ingredients. Great for all skin types, gender-neutral, and making your daily routine easy, each of their multi-tasking formulas is optimized with dermatologist-approved ways to give you a better complexion!
Take their newest baby on the block, the NUDESTIX Hydra-Peptide Lip Butter for example. Ripe avocado and shea butters melt to instantly soften the lips and lock in moisture for all-day hydration. Tripeptides nourish and hydrate lips with daily use and your lips feel soft, contoured and nourished! Containing lush ingredients such as natural avocado and shea butters and peptides to keep lips hydrated and plumped.
Vanilla Luxury Raves: Did you know that the Hydra-Peptide Lip Butter, like all of NUDESKIN's products, is clean, vegan, gluten-free, cruelty-free and powered by high-performance botanical extracts without sulfates, synthetic fragrance or parabens? We found this lip butter to be a worthy partner for softer, more hydrated lips. And while the formula works like magic to make your pout softer, it also leaves behind a yummy, minty fresh taste!
Looking for a new face spritz? We may have found a favourite! The Chantecaille Orange Flower Water is an aromatic face spritz scented with pure orange blossoms. Steam-distilled to capture the powerful properties of the blossoms, each spritz revives the spirit and senses with a soothing, fragrant mist that balances and refreshes the skin. Gentle enough for all skin types, orange blossom water tones, refreshes and rebalances.
The fragrance is heady with a distinct white blossom scent and though orange blossoms are the source, this one isn't as citrusy. In fact, we thought it was closer to neroli or jasmine in its experience!
Vanilla Luxury Raves: Soft, subtle and the perfect mood lifter - we've found ourselves spraying this before heading to bed. In fact, Orange Flower Water is known to be calming and has been used traditionally in aromatherapy to relax and even help with sleep disorders! You'll find that the spritz instantly hydrates and refreshes the skin, leaving behind a mood of calm. The Aluminum Orange Mist Pump bottle makes quite the statement in the handbag too!
Rihanna knows her fans love options and that's why she developed not one but FOUR game-changing ways to get better coverage! From Fenty's OG Pro Filt'r Soft Matte Foundation to the latest Eaze Drop Blurring Skin Tint in a whopping number of shades, there's literally a perfect formula for everyone. In fact, Rihanna personally searched for people with hard-to-match skin tones and flew them in to create shades for their skin!
The Fenty Pro Filt'r Soft Matte Longwear Foundation gives skin an instantly smooth, pore-diffused, shine-free finish that easily builds to medium to full coverage. Perfect for normal to oily combination skin types, this oil-free soft matte foundation is made with climate-adaptive technology that's resistant to sweat and humidity, and won't clog pores.
The Pro Filt'R Hydrating Longwear Foundation on the other hand is a super blendable, lightweight formula that delivers medium to full coverage with a perfectly smooth, natural finish that instantly evens out skin without clogging pores or settling into fine lines. Perfect for that naturally, hydrated look!
The award-winning Pro Filt'r Soft Matte Powder Foundation forever changed the game for powder formats. Now in a long-wear, light-as-air powder, it delivers light to full coverage in a non-cakey soft matte finish. And also there's the Fenty Eaze Drop Blurring Skin Tint, that Rihanna developed to create light to medium coverage, easy-to-apply, flexible skin tint that instantly evens out your complexion and gives a flattering blurred effect.
Vanilla Luxury Raves: No matter what type of coverage you like - the no-makeup look, soft blurring finish, a hydrating foundation, or a compact that's effective to use - Fenty has it all! The products work well for Singapore's humidity, so when they say long-lasting, we believe it. Easy to apply, and build on, each of these formulas come with certain skin types in mind, so have a think about what you need before you buy.
For those who need a matte powder foundation, the non-cakey format of Pro Filt'r Soft Matte Powder Foundation is sure to please. And anyone looking for very slight coverage and evening-out of their skin tone must get the Fenty Eaze Drop - a true blurring skin tint, that makes your skin glow without looking made up!
Love face oils but find them hard to use in Singapore's humidity? Replenish tired, dry and stressed skin with Antipodes Divine Face Oil Rosehip & Avocado Oil that is light and easily absorbed onto the skin. It is certified organic and featuring nutrient-rich avocado oil grown in New Zealand orchards, and then this oil is blended with pure rosehip and macadamia oil to give a quality skincare product. 
You'll also find that the fragrances of sweet orange, ylang ylang and jasmine petals help to lift your spirits along with providing necessary hydration. Certified vegetarian and vegan by the UK Vegetarian Society, a globally respected organisation for the assessment of vegetarian status.
Vanilla Luxury Raves: Can a face oil cum serum equal self-care? Turns out it can with the Antipodes Divine Face Oil! Not only will you wake up to better, smoother skin, the subtle fragrance of sweet orange and jasmine instantly elevates the mood. If you have dry patches on your skin, we find this oil is especially helpful - just dab where required and watch them heal. And if you need an oil cleanser, use this instead! Just dab and massage all over the skin, and clean with warm water.
This silky lightweight essence prepares your skin for optimal hydration by harnessing two powerful Marshmallow Root extracts. Also containing Lavender Extract and Calendula Flower Extract, this essence actively improves the skin's ability to retain moisture for optimal skin preparation and superior penetration of skincare products to follow.
Apply the Jurlique Activating Water Essence+ after your toning mist and before your serum. Warm product in hands and take a few moments to breath in the uplifting aroma to relax and re-energize the mind gently press and smooth over face and neck.
It is suitable for all skin types. This essence is free from all artificial colours, fragrances, parabens, and sulfates. It is also made with 100% household recyclable and FSC certified packaging.
Vanilla Luxury Raves: This essence instantly increases the hydration levels of the skin providing much-needed respite especially for those with dry skin. Use throughout the night and your skin will still feel fresh in the morning.
Available from Tangs, Metro, LookFantastic, Lazada and Shopee.
Beauty Sleep Power Peel is a multi-purpose resurfacing formula with 5 transformative actions to boost your complexion in just one sleep; exfoliating, energising, hydrating, barrier supporting and soothing.
This creamy sleep-in mask works to maximise the skin's restorative abilities while it's in its rest and repair stage. The powerful formula stimulates the skin to boost collagen formation and production of hyaluronic acid. Wake up with a plumper, brighter, firmer complexion every morning.
Formulated with 14% Glycolic Acid and Papaya Enzymes that work synergistically to eliminate dead skin build-up, clearing a pathway for the deeper penetration of 0.5% Retinol, which firms and plumps the skin. This results in healthier-looking and more resilient skin. Additional benefits include a reduction in the appearance of post-blemish marking, sun damage, hyperpigmentation, breakouts and fine lines.
With the exfoliation and renewal phases complete, hydrating, skin-loving and soothing ingredients - Blue Tansy Oil, Jojoba Seed Oil, Hyaluronic Acid, Aloe Vera and Vitamin E - nourish and reinforce your skin's barrier.
A unique point of difference in this overnight peel is the inclusion of scientifically validated ingredient Chronodyn, an extract of a pseudo algae which acts as a cell energizer helping to enhance cell metabolism. Chronodyn enhances skin vitality and helps fight against signs of fatigue, toning and firming the skin during the skin's repair and energy production phase.
Vanilla Luxury Raves: No time to go for a professional facial treatment? Thanks to its combination of powerful acids, skin-loving botanicals and the unique low pH delivery system Alpha-H is renowned for, this at-home treatment replicates the same benefits. Simply add to your night beauty routine!
Available from Sephora.
The Body Shop has also added a new daily essential to their popular Skin Defence range!
The Skin Defence Multi-Protection Light Essence is an ultra-lightweight, moisturising formula that helps protect your skin with SPF50 PA+++. This fast-absorbing, super-fluid essence uses cleverly optimised broad-spectrum UVA/UVB filters to protect against damaging UV rays as well as indoor and outdoor pollution.
What's more, it is truly non-greasy, looks invisible, and feels breathable and comfortable on the skin. Non-comedogenic, suitable for sensitive skin.
Skin Defence Multi-Protection Essence (60ml) retails at $45.00 and is available in stores islandwide and online on Lazada and Shopee.
Vanilla Luxury Raves: Want sunscreen but not stickiness? This light lotion-like essence gives the right amount of moisture and sunblock, without leaving your skin greasy. Fast-absorbing, it works well under makeup as a primer and is a handy tube to carry around in your bag. No white cast either. Give it some time and the essence blends into the skin, almost transparently!
Prone to acne or have other oily skin problems? Caudalie Vinopure Toner is a pore-diminishing toner powered by natural salicylic acid to control oil and prevent breakouts.
This purifying toner acts like a vacuum for your pores, ensuring your skin is squeaky clean without drying it out. Caudalie's natural salicylic acid is clean, powerful, and oil soluble, which allows it to deeply penetrate pores, target stubborn skin concerns, slough away dead skin cells and smooth your skin's overall texture.
Grape water and rosewater soothe irritation and enhance your glow, antioxidant grape seed polyphenols prevent blackheads, and a complex of antibacterial essential oils deliver purifying, clarifying and calming benefits to your skin.
Vanilla Luxury Raves: This is a non-irritating toner that comes with a lovely scent from the natural essential oils in its formula.
Available from Sephora.
Kew Organics Lip Mask and Lip Exfoliant
Drenched in Moisture Age-Defying Lip Mask is our cult-favourite balm-serum hybrid leave-on mask with over 75% certified organic ingredients proven to soften, improve the size and pink colouration of the lips. The star ingredient, the mysterious and exotic Pequi fruit, speeds up the healing of lip eczema such as cracked lips and prevents signs of premature ageing such as lines and wrinkles with its high concentrations of antioxidant properties.
With over 92.5% of certified organic ingredients and superfoods that are safe for your lips, the Roselle Berries Superfood Lip Exfoliant leaves your lips plumper and more hydrated. Say hello to velvety soft lips!
Vanilla Luxury Raves: The Lip Mask is perfect as an overnight lip treatment for an intensive boost of moisture for dry, cracked lips.
July Beauty Product Reviews
Love Rose as much as we do? Experience the power of five powerful roses in one mist with the exclusive edition version of Jurlique's best-selling Rosewater Balancing Mist. Encased in a deluxe, limited-edition bottle,  this is the first time that Jurlique has added a new scent to its mist. 
The product features five Jurlique farm-grown roses: Rosa Gallica, Rosa Centifolia, Rosa Damascena, Rosa Alba, and Rosa Rugosa - a new breed on the farm which has never been used in a Jurlique formulation. These roses are known for softening, soothing and calming skin properties, which aids in overall skin wellness. The Mist also contains Marshmallow Root extract, which deeply hydrates while improving the skin's ability to retain moisture, and Aloe Vera Leaf extract to rebalance dryness. The mist also comes with notes of Lychee, Geranium, Leafy accord, Peony, Freesia, Blackberry, Patchouli and Cedarwood Rose amongst others.
Vanilla Luxury Raves: The Jurlique Rosewater Balancing Mist is a boon for the hot weather we are having. Spritzing it through the day makes the skin feel refreshed, but that's not all. You'll notice a soft and dewy glow to your complexion too! Apply after cleansing, and you can look forward to well-hydrated skin throughout the day. We also love layering it between skincare products for that extra kick of rose love. Did we say it smells AMAZING? 
The Exclusive Edition Rosewater Balancing Mistis currently retailing at S$65 (150ml) at Jurlique Takashimaya, Jurlique Plaza Singapura and Jurlique Westgate concept stores. It is also available online on Lazada, Shopee, Zalora and online at Takashimaya, Metro and Tangs.
Starting out as a brand that offers essential oils and natural aromatherapy products, HYSSES has since expanded its range of beauty products made from natural botanical and bioactive ingredients only to provide healing therapy and nourishment for the skin and hair. The formulas avoid harmful toxins or synthetic silicones to ensure the skin is receiving real treatment and not cover-ups.
Looking for a long-wearing foundation that also provides protection from the sun? The HYSSES Absolute Coverage Cushion Foundation Geranium Chamomile Broad Spectrum SPF50/PA++ (S$48.90) provides full coverage for an even skin tone and provides a glowy flawless complexion as well as conceals flaws like blemishes perfectly with its luscious creamy texture. It comes in 3 shades - Ivory, Beige, and Tan.
The foundation contains an antioxidant herbal complex that preserves skin hydration and protects skin health against sensitivity and pollution-related free radicals. Geranium Flower Oil hydrates and balances the skin, and is great for skin cell regeneration. Chamomile Extract soothes and calms the skin, has antifungal properties which aid in soothing eczema breakouts, and accelerates wound healing for freshly surfaced pimples. Together with Aloe Vera and Calendula extract, this blend rocks a list of credit-worthy mentions on its skin healing elements.
A natural remedy for dry, chapped lips, HYSSES Mango Butter Lip Mask (S$19.90) provides maximum hydration to your pout, keeping it healthy and perky. Best of all, it's lightweight and non-greasy. Formulated with Mango Butter, you'll be left with soft and rosy lips and it is also an excellent source of Vitamin A, E, and C that moisturises skin and helps relieve itchiness and flakiness. Furthermore, the sweet and fruity scent it releases comes naturally from the Mango Butter itself; no artificial scent added. 
Vanilla Luxury Raves: You know how much we love cosmetics that multi-task and provide skincare benefits. In addition, the Mango Butter Lip Mask is an effective remedy for dry skin conditions such as eczema and psoriasis.
HYSSES products are available online and at multiple stores islandwide.
After a healthy, lit-from-within glow? The key to firmer, smoother and radiant looking skin, the New Estée Lauder Revitalizing Supreme+ Optimizing Power Treatment Lotion is an ultra-nourishing and ultra-conditioning skincare product. This silky, comforting and lightweight treatment lotion leaves skin feeling immediately nourished and comfortable, with a plumped, cushion-like touch. With concentrated Hyaluronic Acid and an exclusive Moringa Extract, this multi-action formula revitalizes and replenishes with lasting moisture to help restore the skin's natural water and oil balance and reveals an instant radiance.
It plumps and smooths fine, dry lines, helps minimize the look of pores, protects skin with antioxidant power and leaves skin soft and supple with a healthy-looking glow. 
Want more? Pair with the rest of the Estée Lauder Revitalizing Supreme+ Global Anti-Aging Collection to enjoy multiple powerful multi-action formulas available in several texture preferences, for younger, radiant skin.
Vanilla Luxury Raves: If you've been searching for a burst of hydration without that sticky feeling, this is the perfect add-on to your skincare routine. Ultra-nourishing, the silky formula is lightweight and absorbs quickly. Expect deep hydration and radiance due to its concentrated Hyaluronic Acid formula. We saw instant plumping, and a supple feel to our skin right after. You'll even notice a balancing out of the skin - lesser oil, more radiance! 
​Estee Lauder Revitalizing Supreme+ Optimizing Power Treatment Lotion is available via Estée Lauder Concierge Service, on Sephora, Metro, Tangs, BHG, Takashimaya and OG Singapore. ​
MTM Skincare has rebranded as mtm labo (short for laboratory) owing to its Japanese origins and scientific methodology. In line with its philosophy of having reverence for nature, its products are also being rolled out with a new design bearing a deep green translucence representing the use of botanicals in their skincare range.
Known for customising their blends in-house, mtm labo offers a range of skincare solutions to address individual concerns. Look out for its line-up of bestsellers, which are the Hydrating Mask, which soothes, softens, and controls excess sebum production with its blend of cucumber, calendula, and chamomile extracts, and its Custom-blended Eye Mask, which helps reduce lines, diminish dark circles, brighten the complexion and prevent hyper-pigmentation with natural extracts of artichoke leaf, arnica montana flower and panax ginseng root as part of its composition.
Vanilla Luxury Raves: My journey at mtm labo's Wheelock Place laboratory started with a comprehensive computerised analysis of my face followed by a consultation to discuss the various skin concerns. Based on my diagnosis of dry skin and enlarged pores, I was given a custom-blended Hydrating Mask which has truly shown results of more hydrated skin.
mtm labo's new store design can be experienced at Wheelock Place and its flagship at Winsland House, where you can get your custom-blended skincare products as well as customised facial treatments.
Are you scared to use chemical exfoliants on your skin? In that case, you'll love the new Chantecaille Purifying and Exfoliating Phytoactive Solution, a next-gen AHA that comes with Gluconolactone, a gentler exfoliant meant for all skin types. Nobody wants to wake up with dull and tired skin, but leave it to our urban lifestyle, makeup and pollution and chances are your skin's feeling a little lifeless. Detoxify your complexion for better skin clarity using the new Chantecaille Purifying and Exfoliating Phytoactive Solution.
Crafted in Switzerland with the highest quality of pure botanicals, this potent yet gentle toner combines all the most exciting ingredients into one elegant solution that simultaneously balances, mattifies, and refines skin. A powerful purifying and toning treatment that combines the newest and most scientifically-forward ingredients it uses innovative pore-minimizing botanicals to rejuvenate the skin.  Chantecaille Purifying and Exfoliating Phytoactive Solution is made with over 88% natural ingredients, including a rosewater base.
Vanilla Luxury Raves: When you try a new exfoliant in the market, chances are you'll witness slight irritation or tingling. That is also the reason, most people avoid using AHAs and BHAs. We're delighted to report no feeling of discomfort or tightness with the Chantecaille Purifying and Exfoliating Phytoactive Solution. Harnessing the power of botanical extracts, this skin treatment reduces redness caused by breakouts and gently clarifies the skin. 
Use right after cleansing to soften, soothe and tighten pores. In fact, the solution will refresh your complexion to a clean, hydrated canvas so it can better absorb what's coming next! It also has sebum reducing botanical extracts that work well for our tropical climate. Follow with your favourite serum and skin care and we promise there's the elusive glass skin at the end of it all! 
Chantecaille Purifying and Exfoliating Phytoactive Solution is available at TANGS at Tang Plaza and Takashimaya Department Store for S$135.
Have you heard? Our favourite skincare brand Olay has recently launched a Collagen Peptide 24 collection of serum, moisturiser and eye cream to deliver plump and bouncy skin that lasts all day long.  The new skin-firming collection is formulated with Collagen-Peptide plumps and firms skin while providing 24-hour hydration. 
Known as one of the best skin-firming ingredients money can buy, peptides kick skin's natural collagen production into high gear, helping diminish fine lines and wrinkles and refine texture. Collagen-Peptide is the highest level in any Olay formula and works synergistically with Niacinamide or Vitamin B3 to stimulate collagen production and restore moisture, so skin looks plumper and healthier all day long.
The Olay Regenerist Collagen Peptide 24 Moisturizer is a fragrance-free and creamy moisturizer that provides 24-hour hydration through a specially designed formulation of Collagen Peptide with Niacinamide, also known as Vitamin B3. Unlike other collagen moisturizers, Olay's version features Collagen Peptides, Olay's signature ingredient, that work just like naturally occurring collagen in the skin. 
Vanilla Luxury Raves: If you've been in the market for an anti-ageing moisturiser this may be for you! Olay's Collagen-Peptide formula gives the cream a lush, super-hydrating feel without any residual stickiness. Bonus points for being fragrance-free, especially for those that are sensitive to it. Results you ask? Smoothened lines with instant plumping. Skin definitely feels firmer and more hydrated after.
The new Olay Regenerist Collagen Peptide 24 Collection will be at major retailers nationwide, at a recommended retail price of S$54.90 per bottle.
June Beauty Product Reviews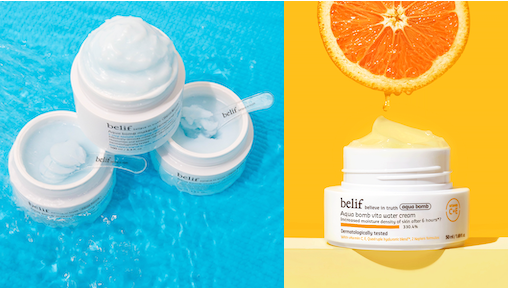 Have you been buying your beauty products on Shopee? If shopping for skincare and makeup on Shopee is still new to you, let's just say there's a world of fab offers, and an opportunity to buy the hottest brands on it! Amongst the to-try list, are the belif Aqua Bomb Vita Water Cream and Aqua Bomb Smart Cleansing Oil Balm, cult favourites of skincare junkies around the world! 
In need of a gentle cleansing balm? The belif Aqua Bomb Smart Cleansing Oil Balm is a first-step cleanser, that transforms from a balm, to a cream, and then to oil, to effectively remove all traces of makeup and impurities while locking in moisture to keep skin soft and hydrated. Born from the same DNA as the cult-favourite belif Aqua Bomb, the gentle, non-stripping formula and its unique sherbet texture glides onto the skin to instantly dissolve even the most stubborn makeup, leaving the skin clean, refreshed, and hydrated.
If you need a new moisturiser that will work overtime for you with Vitamins C & E, belif's new moisturiser goes beyond replenishing hydration - it also revitalises dull skin whilst improving pigmentation. Formulated with Vitamins C & E, alongside a quadruple hyaluronic blend, this skin-brightening moisturiser bursts into tiny vitamin-packed droplets when applied. This textural innovation allows the hydrating formula to fully drench the skin for deep and intense hydration.
Vanilla Luxury Raves: We adore our K- Beauty and this holds especially true for a brand like belif that combines herbal traditions with Korean skin science. Designed with sensitive and sensitized skin in mind, the original formula applied to all belif products comes with skin calming and anti-aging benefits to keep skin healthy and radiant. The cult-favourite Aqua Bomb Smart Cleaning Oil Balm, is a staple for every beauty wardrobe. Expect cleaner, softer and visually fresher skin. The new moisturiser on the other hand comes with all the essential ingredients needed for a power-packed hydrator. We love the gel-like formulation that is well suited to Singapore's hot climate!
belif's range is available on Shopee.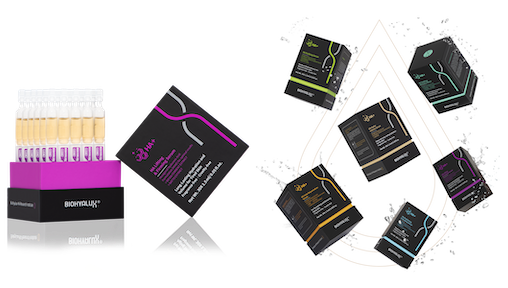 Biohyalux, the world's largest manufacturer of Hyaluronic Acid (HA), has launched its own functional skincare line featuring a unique range of HA serums which cater to different skin types, and target specific skin issues. 
These HA serums have been formulated with Biohyalux's patented Hexagonal Hyaluronic Acid Formulation (HHAF), which has been proven to be even more effective than regular HA.
Biohyalux's star product, the HA Hydro Intense Serum, delivers intense hydration for improved suppleness. Other HA serums in the line are formulated to firm, brighten, smoothen wrinkles, soothe and regulate sebum production. So, whether you are suffering from dry, dull, sensitive, excessively oily skin, or are simply feeling the effects of ageing, there's a Biohyalux HA serum for you. 
Biohyalux's products are formulated without alcohol and fragrances, and are free of animal cruelty. There's also the HA Ultimate Hydration Mask that revitalises skin with intensive moisturisation and lasts up to 12 hours. This HA mask hydrates deeply from within, giving your skin a delicate smoothness and inner glow.
Vanilla Luxury Raves: We love the convenient and sanitary packaging of this serum! Every HA serum is manufactured and packaged in individual soft ampoules for single use which are recyclable. They also absorb onto the skin quite rapidly! With a slight amount of patting, you'll find that the serum vanishes into the skin without leaving any oiliness or cast behind. Biohylux say this is because the ingredients are fine enough to penetrate beneath the skin' surface and deliver TRUE hydration where it's needed!
Biohylaux's range is available on Shopee and Lazada.
Did you know that early signs of ageing start to appear after 25 years old and the fragile eye area is typically where fine lines first emerge? Despite this, only three out of ten women in Singapore use eye cream! 
Erase fine lines and hydrate your skin with age-defying L'Oréal Paris hyaluronic acid-filled eye cream for the face. Promising youthful, radiant skin at your fingertips the novel L'Oréal Paris Revitalift Filler Hyaluronic Acid Eye Cream for Face is a summer essential to prevent and reduce fine lines around delicate eye care. This Eye Cream can also be used effectively on other areas of the face such as the forehead, laugh lines and lip area!
Containing five times more Hyaluronic Acid to lock in moisture and help fade, fill and help you bid those dreaded lines goodbye! Hyaluronic acid is a remarkable skincare ingredient, said to hold 1000 times its weight of water. Boasting five times more hyaluronic acid concentration 3 , the L'Oréal Paris Revitalift Filler HA Eye Cream for Face is infused with a double hyaluronic acid combination for added effectiveness. The macro-molecule HA intensely hydrates the skin's surface for a smooth appearance while the deep-penetrating micro-molecule HA moisturises and plumps lines from beneath the skin's surface!
The eye cream is also formulated with L'Oréal's exclusive and patented anti-ageing ingredient Pro-Xylane®, which helps firm skin while reviving skin plumpness and reducing fine lines.
Vanilla Luxury Raves: We love a multi-tasker and the Revitalift Filler HA Eye Cream is that and more! Even though fine lines tend to first appear near the eyes, with age, they can spread to the forehead, nasolabial folds and around the lips! The multi-tasking Revitalift Filler HA Eye Cream for Face can be used all over the face to eradicate any lines or areas that are prone to dehydration. The convenient tube also allows for less contamination and is easy to carry in your handbag, no matter where you go!
L'Oréal Paris Revitalift Filler HA Eye Cream is available at Watsons stores islandwide.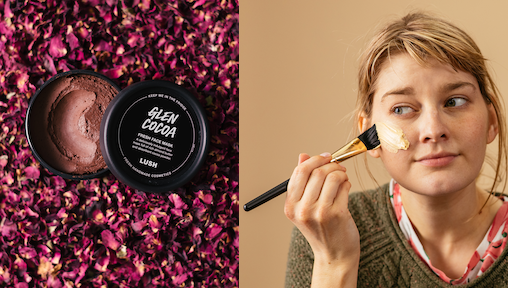 Looking for that summer glow or want to add something "fresh" to your skincare routine? Lush has recently launched 2 new fresh face masks, available in all Lush shops and on GrabMart and Foodpanda!
Chocolate lovers will enjoy Glen Cocoa that provides an uplifting serotonin-boosting fragrance and keeps the skin soft to the touch. Made with cleansing Kaolin, this freshly made mask will leave you feeling as sprightly as summer! Full of decadent Almond Butter and Cocoa Powder, the mask will not only leave your skin smooth, but also smell super yummy. 
Another new launch is Brush Strokes, a mask that was created to lock in moisture and draw it deeper into the skin.  Stay gold with this luxurious treat, packed with Kaolin to gently cleanse, Rosewater to soothe and Coconut Blossom Nectar to moisturise. 
It's as simple as smoothing these masks generously over the face, leaving on for 10 minutes and washing them off with warm water or a damp face towel. The nourishing ingredients that will feed your skin, leaving you ready for whatever the evening has in store for you!
Vanilla Luxury Raves: When a mask comes with a 4 week expiry date, you know it's as fresh as it can get! We loved the feeling of brighter, calmer and more "prepped" skin right after. What's more, the fragrance of your Glen Cocoa mask is everything chocolate dreams are made of.
Lush fresh face masks are available in all Lush shops and on GrabMart and Foodpanda!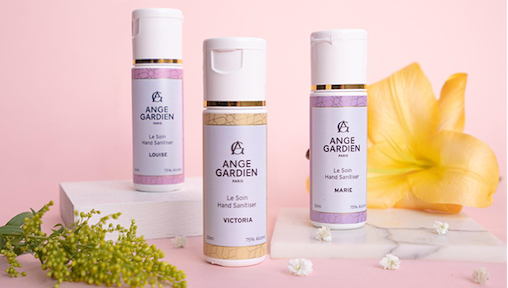 ANGE GARDIEN PARIS, an artisanal French perfume and beauty brand is launching two new products - the Le Soin fragrance-infused Hand Sanitisers and the La Royauté Hand Cream in five signature scents, ranging from floral to fruity and botanical fragrances: Victoria, Maire, Lousie, Elizabeth and Charlotte. 
The Ange Gardien Paris Le Soin Hand Sanitiser is created to care and protect your hands from germs and the environment while smelling great. As no water is required, the no-rinse hand sanitiser contains 75% alcohol content that can eliminate germs effectively. Additionally, the soft and gentle moisturising formula with aloe vera extract helps to moisturise your skin.
Ange Gardien Paris La Royauté Hand Cream is infused with shea butter, ceramide, glycerin and sodium hyaluronate to hydrate and care for your skin, leaving it to smell like a sensual bouquet of confidence. It sinks into the skin and softens on contact, and its delicate formulation makes it suitable for all skin types. The hand cream can be applied alone or layered with fragrances for a longer-lasting scent.
Vanilla Luxury Raves: There's never been a better time to up the TLC for your hands! With Angie Gardien Paris and their new hand care collection, it's easy to ensure your hands are clean and nourished at the same time. What's more, unlike usual drug store brands, these bottles are beautiful to carry in your handbag and will have you smelling amazing through the day!
Le Soin Collector's Edition and Le Soin Essential Set are available on www.angegardienparis.com, TANGS  at  Tang  Plaza,  TANGS  VivoCity and Tangs.com.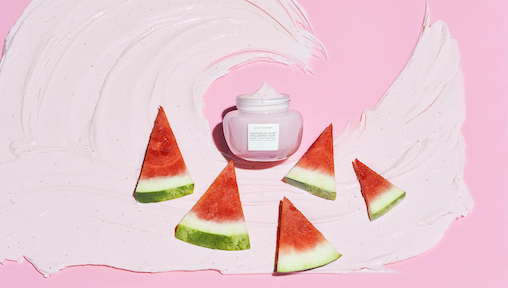 Glow Recipe has recently launched the first-ever hyaluronic-infused whipped clay treatment, the new Watermelon Glow Hyaluronic Clay Pore-Tight Facial! Hydrating, pore-refining and formulated for all skin types, this skin-transforming clay delivers smoother skin with no dryness after.
Hyaluronic acid plumps, hydrates, and reduces the appearance of wrinkles, all at the same time! Glow Recipe takes that one step further and combines HA with clay to give smooth, pore-refined skin.
This gentle flash facial can be used daily in the AM or PM for a quick skin reset and for the perfect base before your skincare or makeup routine. The Watermelon Facial is a five-minute wash-off clay mask that helps to decongest pores while leaving the skin texturally smooth and hydrated.  
Own the Watermelon Sleeping Mask and confused about which mask is for you? Texturally, the Sleeping Mask is an oil-free bouncy gel formula you can wear all night, while the Clay Facial is a whipped, pillowy cream you wash off. K-beauty's approach of incorporating typically harsh actives into a much more gentle formula was key in Watermelon Facial's development. The goal was to take clay (an effective but drying ingredient) and dual exfoliants (sometimes harsh for sensitive skin) and make it for all skin types so everyone can enjoy a pore-refining, non-drying treatment.
Glow Recipe infused clay with HA to counteract the sometimes drying effects of clay on the skin. This proprietary blend helps the facial provide a nourishing, hydrating experience in addition to the pore refining.
Vanilla Luxury Raves: Fans of Glow Recipe's Watermelon Sleeping mask will find this Clay Facial also has a similar classic watermelon scent. It is 100% naturally -derived and free of essential oils. The best part? This clay facial won't leave your skin feeling dry after! With the added Hyaluronic Acid and Moringa seed oil, your skin will benefit from hydrating and soothing results all while keeping your pores clear from the gunk.
The Watermelon Glow Hyaluronic Clay Pore-Tight Facial is available in-store and online now at Sephora.sg.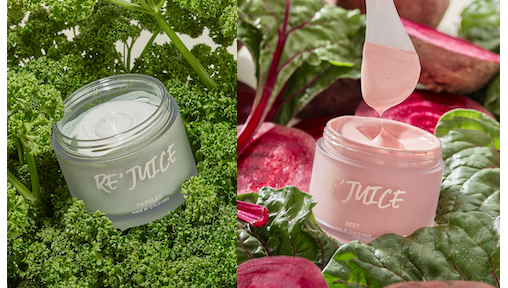 OHIOHOO is a top-notch K-beauty brand that is vegan and falls under the category of superfood skincare.
Deep-cleansing clay mask OHIOHOO Re'Juice (Parsley) (S$45 for 100ml) provides pore care and sebum control. A Green Recipe full of Parsley, it is formulated with 88% natural ingredients and 50% Jeju Parsley Extract to gently remove the excess sebum in pores. The mix also contains Kale, Basil, Arugula and Wasabi.
Formulated with 94% organic ingredients that fight swelling and water retention (Persimmon Leaf and Pumpkin), the OHIOHOO Re'Juice (Beet) (S$45 for 100ml) mask also hydrates skin (Plum), and delivers nutrients to the skin (43% Jeju Beet Extract). This mask will help reduce puffiness and ensure skin stays firm and plump.
Vanilla Luxury Raves: OHIOHOO face masks do not dry out your skin and so are suitable for those with dry to combination skin. Also, the Beet mask reduces under-eye puffiness and is a great quick fix after a late night or days you are feeling fatigued.
Ksisters is available at https://www.ksisters.sg/.
May Beauty Product Reviews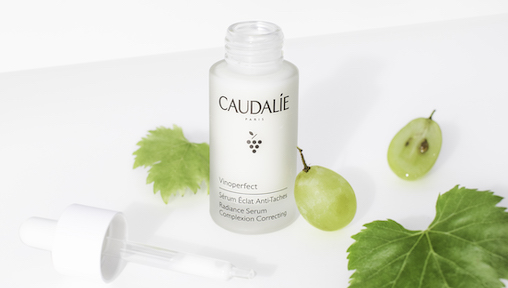 Can something great get even better? Turns out, with the Caudalie Vinoperfect Radiance Serum it certainly can! A cult favourite serum (1 bottle sells every 30 seconds!) that is known for its powerful anti-dark spot formula, the Vinoperfect Serum is a beauty staple for most women. Now in its new, reinvented avatar, it offers unbeatable dark spot correction that is up to 62 times more effective than Vitamin C. Made up of Viniferine or grapevine sap, the Radian Serum is non-irritating and suitable for the most sensitive of skin types including pregnant and breastfeeding women.
 This year, the iconic anti-dark spot serum was reinvented with a new biomimetic emulsifier that is revolutionising clean beauty. This new bio-inspired emulsifier mimics the layers of the skin structure that allows it to be absorbed quickly and offers 3.9 times better effectiveness. What's more, the new formula has been reworked to increase the level of natural ingredients to over 95%. 
Other noteworthy products in the range include the Concentrated Brightening Glycolic Essence, the first step in the Vinoperfect routine, it prepares the skin for the benefits of the serum and optimises its effectiveness on radiance. Also re-launched is the Dark Spot Correcting Glycolic Night Cream that has Niacinamides combined with Viniferine (500 ppm).
Vanilla Luxury Raves: We've always had a soft spot for all things Caudalie but there's definitely something different in the new Vinoperfect Radiance Serum. You'll notice quicker absorption, which means you don't need to wait as long, before applying your moisturizer. Skin is brighter, firmer and more supple and the packaging with a dropper ensures less wastage. This is a serum that can last long - you only need a few drops for the entire face! 
Caudalie's Vinoperfect Radiance Serum is available for S$98 at Sephora.sg.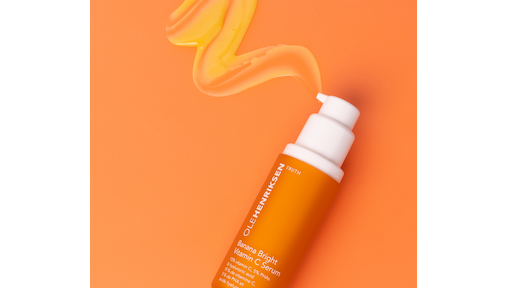 Have you heard? Ole Henriksen, the internationally renowned Danish skincare brand, has brought all of its super-selling goodness to our shores! 
Hold everything you have and try the Banana Bright Vitamin C Serum. This serum is made with hyaluronic acid to help plump the skin and strengthen its moisture barrier. skin's surface with hydration and reinforces skin's moisture barrier. A powerful serum with 15% vitamin C, 5% PHAs and hyaluronic acid this next-gen Vitamin C serum contains exfoliating acids and banana powder-inspired pigments that brighten and defend against external aggravators.
Aside from the strong Vitamin C element, the PHAs in this serum does count! 5% PHAs (Polyhydroxy Acids) give a plumper alternative to AHAs, and even skin tone and texture through chemical exfoliation. 
Also worth trying from the same range is the Ole Henriksen Banana Bright Eye Crème, a brightening, vitamin C-rich eye crème that targets signs of ageing, reduces the look of dark circles and improves concealer application!
Vanilla Luxury Raves: Founder Ole Henrikson lived in Singapore and Indonesia for years and knows all about tropical climates and its effect on the skin. You'll find that the Banana Bright Vitamin C serum is hence a lightweight formula that hydrates without a greasy after-effect. What results can you see? Instantly brightened and moisturised skin that is busy fighting the effects of pollution, and other external elements, under the skin. Keep at it, and you'll find a Vitamin C product that you love and want more of!
The Ole Henriksen Banana Bright Vitamin C Serum is available for S$96 at Sephora.sg.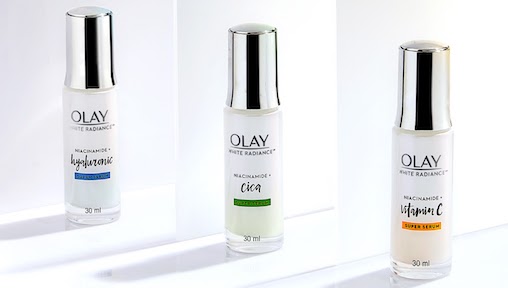 Supercharge your skincare routine with Olay's brand new Super Serums, powered by niacinamide to target a range of skin types for the ultimate natural glow-up. The collection features three Super Serums, each mixed with a special ingredient — vitamin C, hyaluronic acid and CICA (Centella Asiatica Extract) — and penetrates 10 layers deep into the skin to boost hydration, even skin tone and fade away dark spots and discolouration.
Vitamin C works synergistically with niacinamide in the Olay White Radiance Niacinamide + Vitamin C Super Serum to reduce signs of acne scars or sunspots. Niacinamide, on the other hand, works to hydrate the skin while vitamin C evens out skin tone, revealing an even glow from within.
For those with dry or dehydrated skin, Olay White Radiance Niacinamide + Hyaluronic Super Serum is intensely hydrating for the skin and leaves it with a dewy glow that lasts all day long. 
Vanilla Luxury Raves: The new Olay White Radiance Niacinamide + Vitamin C Super Serum is meant to reduce hyperpigmentation and fight off environmental stressors. It gets absorbed quickly, leaving the skin with a hydrated glow. We also found the serum to soothe any redness and inflammation on the skin - all down to that power ingredient Niacinamide!
The new Olay White Radiance Super Serums are now available at major retailers nationwide (Shopee, Watsons, Guardian, NTUC Fairprice and Lazada) at a recommended retail price of S$59.90 per bottle.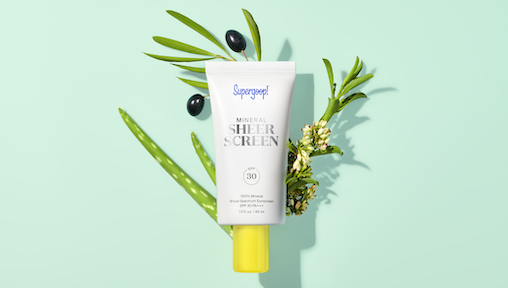 A totally sheer, weightless, 100% mineral daily sunscreen lotion, that's Supergoop's Sheerscreen formula for you! Made especially for those who have sensitive, normal to combination and oily to acne-prone skin, the Sheerscreen is a sheer, weightless formula that provides SPF 30 protection. It also shields the skin from blue light! 
Sheerscreen delivers everything you love about the iconic Supergoop! Unseen Sunscreen, but in a super sheer, physical sunscreen formula. The unique whipped texture instantly blends to a smooth, sheer finish on application and can double as a makeup-gripping primer. The formula features an innovative SheerMatrixTechnology that suspends the sunscreen actives in a matrix for a totally sheer finish, unlike any other mineral formula, without compromising efficacy. To use, just apply as the last step in your skincare routine, and wear alone or under makeup. 
Vanilla Luxury Raves: No more goop, or white casts, in a 100% mineral sunscreen formula! The Sheercreen gives a barely-there effect on the skin, unlike other mineral formulas we've used. The lightweight texture blends easily and fast, leaving the skin smooth and ready for the next step. We also find that it helps to hold makeup better, and can double up as a primer for daytime use.
Supergoop!'s Sheerscreen is available for S$52 at Sephora.sg.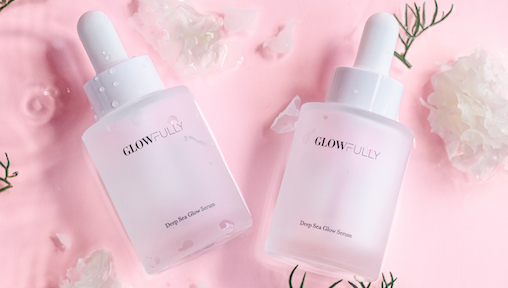 Glowfully Deep Sea Glow Serum
Fighting hard to keep your skin hydrated in Singapore's heat? We all know that hydration is key, but dehydrated skin is tough to avoid when living in Singapore. Say hello to the new Glowfully Deep Sea Glow Serum - the Glowfully marine-based secret to glow from deep within!
Infused with a cocktail of potent active ocean minerals and seaweed extracts, the Glowfully Deep Sea Glow Serum is absorbed instantly and penetrates the deepest layers of your skin to provide deep, soothing moisture to your skin.
Designed to be your one-way ticket to supple skin, the Deep Sea Glow Serum offers locked-in long-lasting hydration. It is formulated with a plethora of moisturizing ingredients derived from marine extracts for an instant boost of hydration and radiance. Powered by potent marine-sourced extracts, Glowfully's NEW Deep Sea Glow Serum offers a refreshing hit of hydration to keep the skin healthy from the inside out.
It is packed with skin-calming ingredients with anti-ageing and detoxifying properties to diminish fine lines and brightening agents to reveal fresh, bright, and beautiful skin.
Vanilla Luxury Raves: Instantly soothing, and refreshing, you can expect your skin to plump up with hydration. We also love how this is a light-textured serum so it absorbs fast and easy! If you love to layer your serums, the Glowfully Deep Sea Glow Serum is fab to go on first. Follow through with thicker textures and achieve your skin goals, Glowfully!
The Glowfully Deep Sea Glow Serum is available for S$63 at glowfullyskin.com.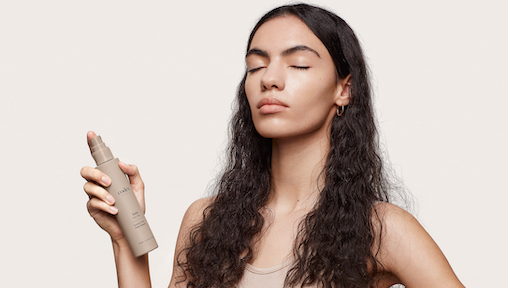 The CODEX BEAUTY Antü collection is focused on protecting, restoring, and strengthening the skin barrier.  It focuses on managing reactive oxidative stress in the skin while supporting the microbiome. CODEX BEAUTY's patent-pending AntüComplex was designed to soothe irritation and reduce inflammation, especially from sun exposure and pollution.
The collection consists of four beauty products currently: Antu Radiance Mist (S$111) - an invigorating spray that hydrates, soothes, and refines the appearance of pores; Antu Brightening Serum (S$163) - a light serum that hydrates and helps skin plump and firm; Antu Brightening Moisturizer (S$146) - a protection cream that hydrates, helps UV recovery, and refines the appearance of pores; Antu Brightening Night Cream (S$154) - a rich, nourishing night cream that hydrates and leaves skin soft and radiant.
Vanilla Luxury Raves: Especially for those with dry and sensitive skin, the Antu Brightening Night Cream quenches the skin and leaves it feeling hydrated and moisturised all night. The Antu Brightening Moisturizer is also really light and refreshing and absorbs well.
The Antu collection is available on the CODEX BEAUTY website.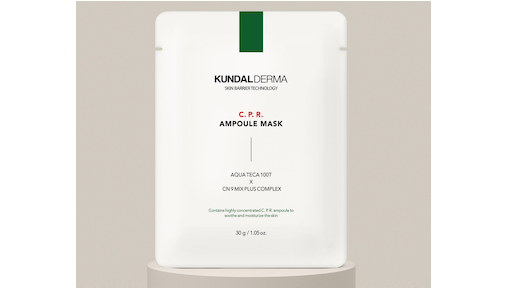 Hair experts Kundal, have recently launched a dermatological range that caters to sensitive skin types. This range focuses on the fundamental essence care of sensitive skin with 3 key ingredients - Cica, which helps soothe skin irritation, Panthenol, which moisturizes the skin, and Red Clover that brightens the skin.  
The Kundal Derma Calming Ampoule Facial Mask is built to soothe irritated skin that was stimulated by the external environment. It contains 10 % of centella extract and centella-derived peptide for skin soothing as well as AQUA TECA lO0T for skin moisturization. There's also a skin-calming complex CN 9 MIX PLUS COMPLEX that will help nourish your skin while soothing it. If you'd like some more soothing relief, consider the 
Derma Calming C.P.R. Cica Calming Facial Mist Ultra-fine spraying mist that keeps your makeup in place and provides refreshing coolness before and after makeup.
Vanilla Luxury Raves: These masks are made of 100 % natural cotton by grinding centella stems and leaves and approved by the Vegan certification. This means they are tested for sensitive skin and proven to be hypoallergenic. Best for a weekly boost to your skin, without being paranoid about redness and irritation after. What's more, these are quite affordable and available at your favourite Guardian stores!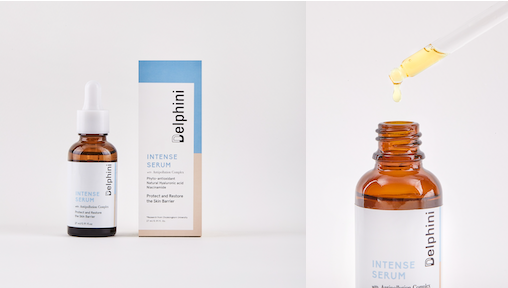 Thai skincare brand Delphini was founded by a group of biochemists from Chulalongkorn University determined to develop a result-oriented skincare range, created with safe and effective ingredients suitable for all skin types.
The brand made its debut with a single product: the Delphini Intense Serum with Anti-Pollution Complex. Formulated with a mix of natural and bio-ingredients including hyaluronic acid, 10% niacinamide and Scutellaria baicalensis root extract (commonly known as Chinese skullcap or golden herb), the patented serum has been proven to battle several different skin problems caused by pollution: dehydration, dullness, acne, blemishes, wrinkles and fine lines, and enlarged pores.
Vanilla Luxury Raves: The antioxidant serum also helps boost collagen, soothe moisture loss and smooth fine lines and wrinkles. With continued use of the serum, the brand assures that even maskne can be dealt with effectively!
Delphini is available for S$88 at BEAUBIT.
Top banner image: Caudalie, Ole Henriksen & Supergoop
April Beauty Product Reviews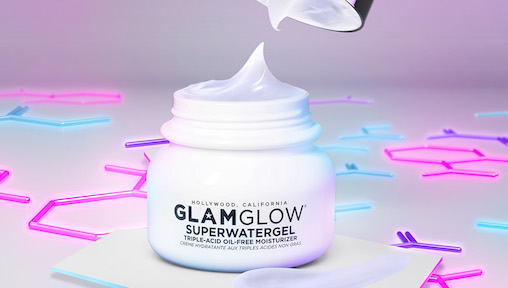 GLAMGLOW® was originally designed exclusively for Hollywood actors who needed red carpet-ready skin in a hurry. Today, the brand has grown to become a fast-acting, solutions oriented skincare brand that works wonders for your complexion. The GLAMGLOW Superwatergel Triple-Acid Oil-Free Moisturizer is a lightweight water gel moisturizer for acne-prone skin that  instantly hydrates, clarifies and controls shine without instigating  new breakouts for clearer, healthier-looking skin.
It comes with hyaluronic acid and glycerin microdroplets, which burst on contact to provide instant and 24-hour hydration. It also helps strengthen the skin's barrier and smoothen-out the look of pores. A triple-acid blend provides gentle yet effective doses of Salicylic Acid, Glycolic Acid and Pyruvic Acid,  to keep the complexion clear, and healthier-looking.
Vanilla Luxury Raves: Minty, lightweight and perfect for oily to combination skin types, this is a moisturiser that's made for the tropics! We even recommend it for men who need hydration without the tacky feel of moisturiser after. If you've got acne worries or need a hydrating product that deeply nourishes without the adding to oiliness on your skin, this is a keeper. What can we say - we're in love!
GLAMGLOW Superwatergel is available for S$85 at Sephora.sg.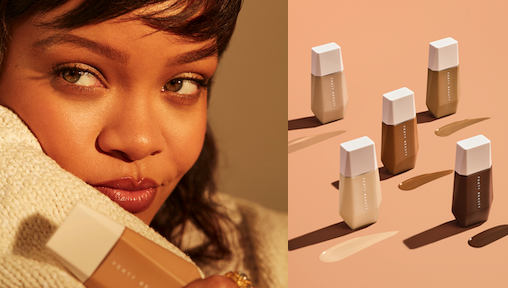 Your skin but better? The new Fenty Beauty Eaze drop offers light to medium coverage for all skin tones - all while blending, blurring and providing light as air perfection to your skin.
As the brand's first light-to-medium coverage complexion product that leaves skin with an instantly flawless filtered effect and natural, soft blur finish.
In addition to its effortless texture, application and finish, it contains Fenty Beauty's proprietary Quick Blur Complex to diffuse the look of pores and wrinkles for a flawless and smoothing effect. The formula also contains sodium hyaluronate to nourish skin and leave it feeling soft, smooth and hydrated. It's non-comedogenic, so it won't clog pores, cake up or settle into fine lines.  
Thanks to its versatile formula and light-to-medium coverage, Eaze Drop is available in 25 flexible shades that cover all 50 shades of the Fenty Pro Filt'r range. So, if you already know your number in one of their existing Pro Filt'r Foundations, you can easily find your perfect Eaze Drop match!
Vanilla Luxury Raves: Want a makeup formula that lasts in this heat and humidity? Like all Fenty Beauty complexion products, this formula too, is sweat, humidity and transfer resistant! It's a nifty little bottle with an easy dispensing system - add just enough for subtle coverage or more to layer to your preferred level. Particularly useful for those of us who enjoy their makeup light and airy!
Fenty Eaze Drop is available for S$45 at Sephora.sg.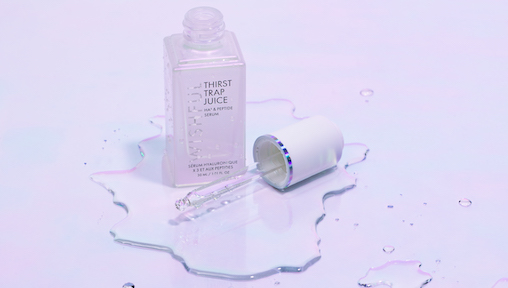 Those of you who remember how much Huda loved the WISHFUL Thirst Trap Cocoon Mask, will be pleased to know that she's bottled the same formula as a serum now! One day,  on a long-haul flight, after having used the last Thirst Trap Cocoon Mask she had, Huda found that her mask was still dripping with juice. She squeezed every last drop of its hydrating elixir and applied it every hour for the duration of her flight, which then inspired her to create a serum based on her Thirst Trap essence. Packed with even more hyaluronic acid and skin-firming peptides, now you can use the goodness of Thirst Trap over and over again!
Prepare for instant and long-lasting hydration with this potent formula that gives an immediate dewy glow as well as reparative long-term results. Jam-packed with skin-boosting ingredients to firm, strengthen and leave skin bouncy and supple, this all-star serum will give your skin a radiant glow like never before! Combining plumping peptides to the new formula, which work to stimulate collagen and elastin production for firm, you'll also find Aloe Vera that leaves your skin soothed and nourished.
Vanilla Luxury Raves: If you're after a glass of water for your skin, the WISHFUL Thirst Trap Juice is just what you want! The hydration formula is light-not tacky and comes with a loadfull of benefits for your skin - working slowly, but surely deep inside. We love anything that works for this humid weather, and The Thirst Trap gets full points for an easy to use, lightweight serum that delivers.
WISHFUL Thirst Trap Juice HA 3 & Peptide Serum is available for S$79 at Sephora.sg.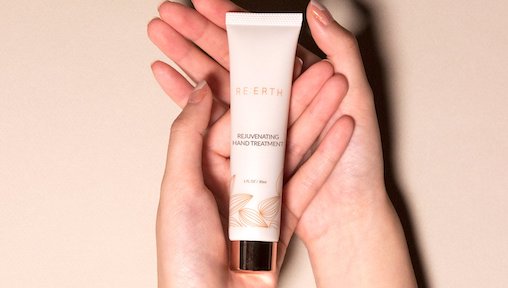 Nourish your skin in a layer of lasting moisture with rich ingredients to restore elasticity, diminish wrinkles, and soften your hardworking hands. The Re:erth Rejuvenating Hand Cream softens and deeply moisturizes your hands at multiple levels while simultaneously restoring your skin's elasticity and diminishing the appearance of wrinkles.
The unique Lamellar technology deeply moisturizes and protects your skin, with no stickiness. Its rich nourishing effect is long-lasting and retains even after hand washing and sanitizing throughout the day. Using Pure Retinol, it increases skin rejuvenation and improves skin elasticity and smoothness, while refining tone and texture.
Nano-encapsulation in LIPODISQ® allows for deeper penetration to skin with no skin irritation at all. Japanese White Turmeric is another superfood that increases natural Hyaluronic Acid protection by up to 100%, cell activity by up to 61% and gives skin a firmer, more supple texture.
Vanilla Luxury Raves: Are you looking for a treat for your over-worked hands? Light texture, with no stickiness after, you'll literally see a nourishing overlay barrier take on your hands - we even compared between our two to see! The indulgent hand cream will make your hands look less wrinkled and well-nourished. This is a nice treat for someone who is looking to enhance the appearance of their hands or just a special gift for a close loved one.
Re:erth Rejuvenating Hand Cream is available for S$60 at Re:erth.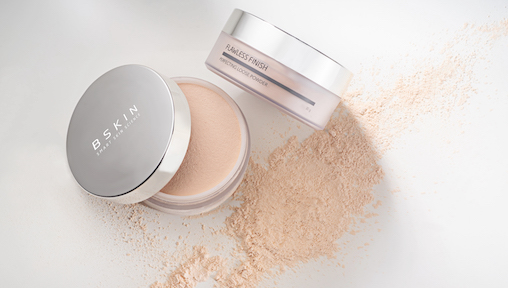 If constant mask-wearing in our hot humidity has you (and your skin) frazzled, join the club. Excess sebum and sweat means that our foundation is constantly smearing on our face masks, but regular powder makeup tends to dehydrate the skin's surface, causing clogged pores and the dreaded maskne.
The new BSKIN Flawless Finish Perfecting Loose Powder has been all the rave recently. This skin-perfecting and nourishing loose powder is infused with anti-ageing bee actives such as honey and royal jelly that bestow a naturally luminous and protected complexion all day. As a makeup-and-skincare hybrid, the BSKIN Flawless Finish Perfecting Loose Powder helps smoothen out uneven skin tone and controls shine without clogging pores.
In line with BSKIN's clean formulation philosophy, the product is mindfully created without parabens, sulfates and artificial fragrances. In addition, the bee actives in BSKIN skincare are sustainably sourced to ensure that no harm is done to the precious bees that power BSKIN's high-performance skincare.
Vanilla Luxury Raves: We love how this product is makeup and skincare all in one. The BSKIN Flawless Finish Perfecting Loose Powder also contains Titanium dioxide, a physical mineral sunscreen, which provides UV protection for the skin, making it the perfect final step in your beauty routine!
BSKIN Flawless Finish Perfecting Loose Powder is available for S$49 exclusively online at www.bskin.com.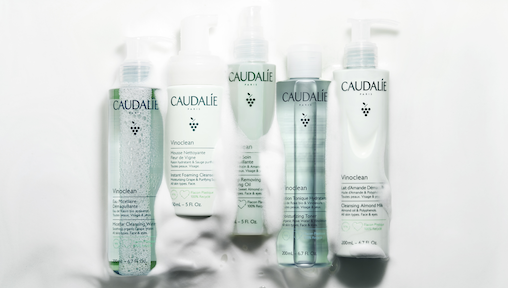 When it comes to perfecting your skincare routine, cleansing is an essential step towards healthier looking skin. The dirty truth is that most cleansers on the market contain synthetic ingredients and harsh irritants derived from petrochemicals and have non-sustainable packaging.
Packaged in bottles made from 100% recycled plastic with zero waste, these eco-conscious cleansers by Caudalie are 100% clean on the outside as they are on the inside. Indulgent, gentle, yet super-efficient, each one is formulated with 97% to 100% of natural-origin ingredients, leaving you with cleaner skin and a greener planet.
The Vinoclean range consists of the Micellar Cleansing Water, Cleansing Almond Milk, Moisturising Toner, Makeup Removing Cleansing Oil, and Instant Foaming Cleanser. 
Vanilla Luxury Raves: The Caudalie Vinoclean Instant Foam Cleanser is one of our favourites with its airy foam texture wrapping our skin in softness. Its vine flower fragrance - a combination of floral notes of rose, white wood, watermelon, violet leaves and pink peppercorn - also smells divine!
Caudalie Vinoclean Range is available for S$35 at Sephora.sg.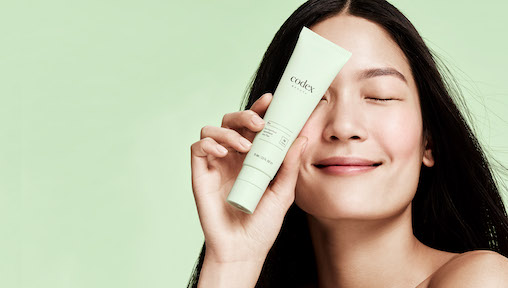 Codex Beauty Labs, the plant-based biotech beauty brand brings to our tropical shores, a new and important beauty vertical: Biotech Beauty.
With an increased global concern on environmental impacts and sustainability of natural resources, the science of beauty biotechnology has been gaining importance in recent years. Codex Beauty Labs leads this revolution by focusing on using plants versus fossil fuels to produce bioactives in sustainable ways and ideate 'plant-based biotech beauty' that minimises overall carbon footprint. As a commitment to their mission, they also partner with local organic producers and develop proprietary high-tech manufacturing practices. The publicly published efficacy panels on all new product labels demonstrate the brand's transparency with consumers.
Codex Beauty Bia Skin Superfood is a hydrating and nourishing treatment cream for face, hands and body made with plant extracts -a unique BiaComplex herbal formula - that helps treat dry, flaky or irritated skin and leaves it silky smooth.
Vanilla Luxury Raves: For those of us who have been obsessively washing our hands in these pandemic times and leaving the skin really dry, this rich cream provides great hydration.
Codex Beauty Bia Skin Superfood is available for S$86 on their website, Lazada and Shopee.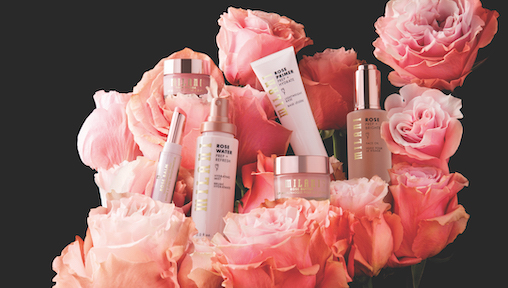 Milani has launched its new Rose Collection containing all the essentials that you need to clean, prep and quench your skin with moisture, ensuring that you have a hydrated base for your foundation to glide on smoothly. Think of it as giving yourself a mini facial before you bring in the big makeup guns!
Petal power your routine with this luxurious fragrant collection that is infused with rose oil, loaded with tons of benefits for your skin. From replenishing moisture to protecting your skin with its anti-inflammatory properties, each product features a unique blend of hard-working ingredients that deliver hydrated, renewed and revitalized skin.
To start off your makeup look with a fresh, clean canvas, use Milani's Rose Lotion Primer or the all-natural Rosewater Hydrating Mist as a makeup priming spray. Experience the power of the petal with the Rose Face Oil, which tones and hydrates the skin. 
Not forgetting your lips - the Rose Transforming Lip Balm deeply nourishes, conditions and protects lips from environmental damage. Check out the Rose Butter Lip Mask and Rose Sugar Lip Scrub for hydrated, smooth and ultra-soft lips.
Vanilla Luxury Raves: The Milani Rose Face Oil is perfect for drier skin. Just mix a few drops with your foundation and concealer, making application really easy and your look more luminous.
Milani Rose Face Oil is available for S$30 exclusively at Watsons and the Watsons E-store.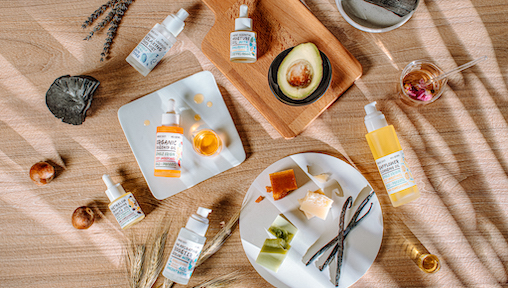 With sustainability being at the core of the brand, OASIS: announces the opening of their second space - an eco-friendly provision store in the cultural neighbourhood of Joo Chiat.
The brick-and-mortar store homes a variety of freshly made refillable vegan beauty products, locally crafted in their Beauty Kitchen. From package-free solid shampoos and conditioners to soap flakes and even household cleaning liquids, the store will feature anything and everything to get you started on your sustainability journey.
The DIY corner is a brand new key feature where you can take home a customized eco-friendly beauty and household product and experience personalising your ingredients from the in-house bulk store.
For those on a tight schedule, a curbside drive-through allows for pre-ordered products to be picked up from the comfort of your vehicles. Alternatively, if you live within 3km of the store, you can opt for a zero-carbon bike delivery of your products right to your doorstep. In the aims of reducing package waste, the provision store also serves as a collection point for recycled boxes and bubble wrap for OASIS: e-commerce deliveries.
Vanilla Luxury Raves: We love this local beauty brand for its sustainability efforts. Bring your own reusable bags and containers, and come on by to stock up on your essentials at the OASIS: Provision Store.
March Beauty Product Reviews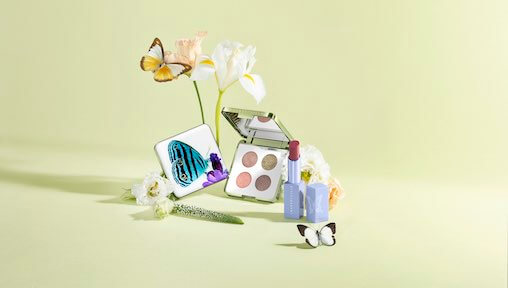 With its 2021 Spring Collection, Chantecaille is proudly supporting the Butterfly and Insect Group of the Nature Society Singapore (NSS) to safeguard the declining population of Singapore's national butterfly, the Common Rose.
The Butterfly Collection is inspired by the shimmer and splendour of a butterfly's wings and features the Butterfly Eye Quartet shadow palette and limited-edition 3 Lip Chic hues. Like all other Chantecaille products, these too come with no Phthalates, Sulphate Detergents, Mineral Oil and GMOs. Chantecaille will donate 5% of the sales proceeds from the Spring 2021 Makeup Collection and Bio Lifting Serum (Butterfly Limited Edition) to NSS to support its conservation efforts.
Vanilla Luxury Raves: The limited-edition Lip Chic shades take moisture very seriously!  Offering long-lasting hydration, just the right amount of colour, and the signature magnetic click, we are enjoying every bit of these beauties. 
Should you want to flaunt a makeup palette in your bag, the Butterfly Eye Quartet shadow palette was made for it! A collectable, limited-edition compact with four gently shimmering formulas—satin, shimmer and chrome pearl—make it perfect to mix and match as you like, and when you want!
Available from S$48 on Chantecaille.com.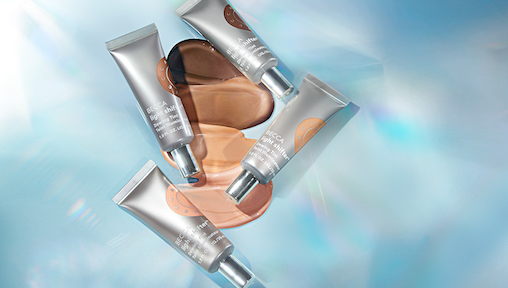 A tinted moisturizer that gives a sheer, dewy, luminous finish, Becca's Light Shifter Dewing Tint is weightless in coverage. Light Shifting Pigments reflect and diffuse light, providing multi-dimensional luminosity while Hyaluronic Acid moisturizes skin instantly and Squalane, Vitamin E, and Glycerin nourish.
Vitamin E also helps to protect against environmental damage, including pollution and blue light. Coverage is pretty sheer and shades are flexible so there are ample choices for all skin tones.
Vanilla Luxury Raves: The gel-like texture, dries to a sheer finish giving a lit-from-within look. If you enjoy subtler coverage but are constantly seeking that glow, this incredibly dewy tint was made for you. Extra points for being vegan, cruelty-free and PETA certified!
Becca Light Shifter Dewing Tint is available for S$47.00 at Sephora.sg.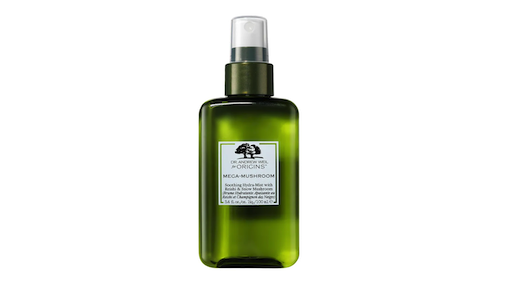 Origins expands its famed mushroom-infused franchise with an on-the-go mist with mega-hydrating benefits that instantly helps boost skin's moisture, plumpness and luminosity!
Dr. Andrew Weil for OriginsTM Mega-Mushroom Soothing Hydra-Mist is powered by Reishi, Hyaluronic Acid, and our latest ingredient Tremella Mushroom (also known as Snowy Mushroom), which can hold more than 7x of its water weight, leaving skin feeling moisturized, calm and refreshed – even if your surrounding climate changes.
Vanilla Luxury Raves: We tried this micro-fine mist on both our bare skin or over makeup and it is the perfect solution to soothe and hydrate skin anytime, anywhere!
The Origins™ Mega-mushroom Soothing Hydra-mist is available for S$46 at Sephora.sg.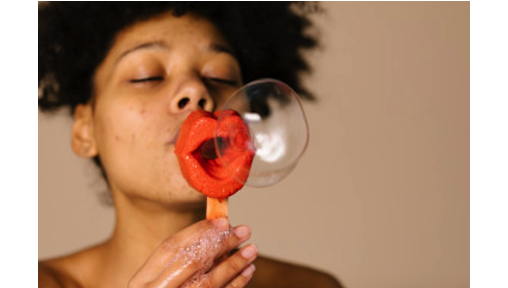 Valentine's Day may well be over, but there's no reason to stop the love! Blow kisses, with Lush's super-cute lip-shaped bubble bar to create crimson waters, full of uplifting bergamot and fruity davana oil bubbles. Or try the limited edition, Prince Charming shower gel that contains fresh pomegranate juice to seduce your senses while marshmallow root rescues your skin. Want a bath bomb that may be too pretty to use? A treat to yourself or someone else, the Love Me Do bath bomb gives deep red water filled with the scent of rose from Lush's regenerative buying project in Pakistan.
Vanilla Luxury Raves: First off, we had no idea that the bubble bars by Lush were re-usable! This means you can use as much or as little as you like and save the rest to dry and use again. The Love Me Do bath bomb is as pretty as it is fragrant! Release into a bathtub and watch the colours unfurl. Better still, once you're done, the muslin cloth it comes wrapped in can be composted! A special treat for both you and the planet.
These limited edition lovelies are available from S$18 onwards on sg.lush.com.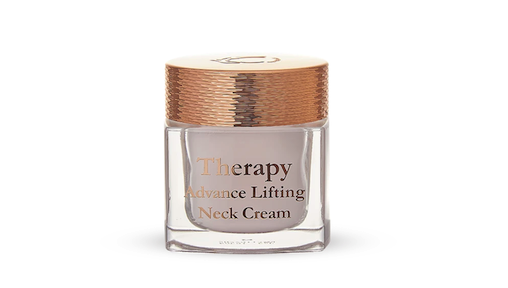 Days of sticking to face care may well be over - it is time to start taking care of your neck too! Korean company Cellreturn are known for their breakthrough beauty gadgets and what they call solutions to get K-Star porcelain skin.
Their Cellreturn Therapy Advanced Lifting Neck Cream is formulated to fill the skin on your neck, from the inside out. Full of moisture and nutrition, the pink cream restores time by improving on wrinkles and brightening the neck area.
Vanilla Luxury Raves: A product designed just for the delicate neck area was worth trying! We found the texture moisturising, with just enough thickness to not get sticky. Results around wrinkles and neck lines could possibly take longer to show, but being able to provide the neck with suitable hydration, made all the difference from week 1 of use. 
Cellreturn Therapy Advanced Lifting Neck Cream is available for S$160.50 on the Cellreturn website.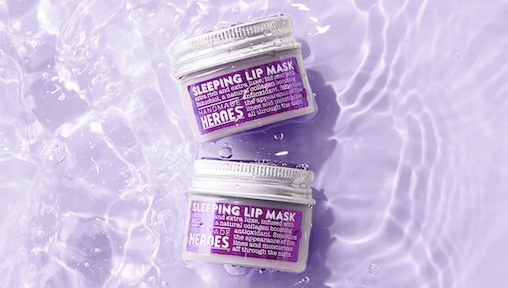 Pamper your lips with the all-nighter Cocoliscious Lip Mask with Bakuchiol and wake up to luscious, supple and rejuvenated lips. Natural yet powerful, the Bakuchiol Lip Mask boost collagen production evens out hyperpigmentation and targets fine lines around the lips with all-natural superstar ingredients.
Ingredients include Avocado oil, Jojoba seed oil, Mango seed butter, hyaluronic acid and Bakuchiol extract. Bakuchiol extract is an alternative to retinol, that naturally stimulates the skin to produce collagen and increases skin cell turnover.
Vanilla Luxury Raves: We love beauty products that can be used in the day and night. This product is perfect as a daily morning lip balm and night sleeping lip mask for extra nourishment.
The Cocoliscious Lip Mask with Bakuchiol is available for S$14.90 on the Handmade Heroes website.
These mini eyeshadow palettes by Sephora Collection come in shades that mix and match to create endless looks. Choice of silky matte, metallic and glitter, you can literally play all day or night!
Aside from being pocket-friendly, the palette offers shades that have been curated to work easily together to create easy, wearable eye makeup looks. Combine shades from different palettes to achieve interesting looks with different colour families. 4 different versions at easy on the wallet prices, also mean you can stretch your makeup fund that much further!
Vanilla Luxury Raves: Bright, beautiful and easy to use shades, give buildable coverage for eyeshadow noobs. We love the cutesy size, that's easy to carry around and at that price, we'll have all 4, thank you!
Sephora Collection Mini Pocket Eyeshadow Palette is available for S$22 on Sephora.sg.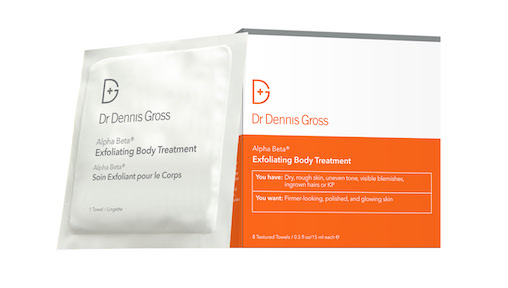 An all-over body towel packed with Alpha Beta® acids, enzymes, and bakuchiol to instantly polish and visibly firm skin. This perfectly dosed treatment lifts away the outer layer of dead skin, delivers long-lasting hydration and helps improve the appearance of ingrown hairs.
Begin application with a folded towel on clean, dry skin. Gently massage into the skin. As the towel begins to dry, unfold and move to other body zones. Continue until the towel is completely dry.
Vanilla Luxury Raves: It's like a facial for your full body! If you have dull, dry skin, this product is especially useful for exfoliating rough and dry patches on your skin such as on knees and elbows. Antioxidant-rich squalane and aloe help soothe and strengthen skin's moisture barrier.
Dr Dennis Gross is available for S$90 for 8 treatment towels on Sephora.sg.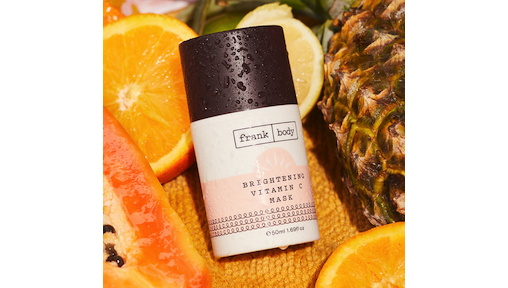 An active Brightening Vitamin C Mask that multitasks. Natural and cruelty-free, it is packed with Vitamin C rich Kakadu Plum to reveal your brightest, clearest skin. The face mask dissolves your top layer of dead, dull, damaged skin with papaya and pineapple extract, along with lactic, glycolic, and salicylic acids. 
A sophisticated formula, Vitamin C and acids are good for acne, hyperpigmentation, scarring, and fine lines. You don't need that overpriced serum or beauty filter. With active AHAs, it's the best Vitamin C mask for fading acne scars.
Vanilla Luxury Raves: We're not the only ones raving about this amazing beauty product! Just take a look at their numerous positive reviews and you'll see that lots of people have experienced brightened skin after continued use of this mask. We love that we even saw a visible difference in acne scars and dark spots.
Frank Body Brightening Vitamin C Mask is available for S$46 as part of the Vitamin Sea Skincare Kit on Sephora.sg.
Read our exciting beauty reviews for February here.