With the cocktail culture thriving in Singapore, we know you want to be spending your money at a bar and on a drink that is worth your dollar and time. So here's a list of recommended tipples that deliver on taste.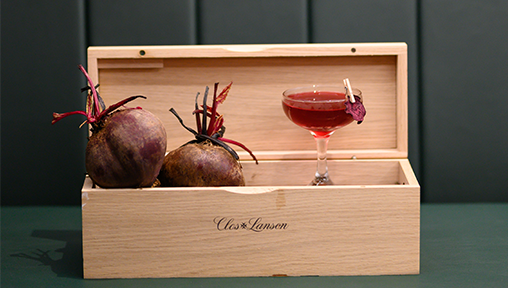 The Monarchy is Singapore's Only Quintessentially British Cocktail Bar & Ultra Lounge in Singapore. The Monarchy's cocktails are inspired by the most popular British songs over the decades. The Monarchy has 18 bespoke cocktails conceptualised by GM Rob Scott and Founder Robbie Hoyes-Cock's favourite drink is "Life On Mars" named after the song first released by David Bowie on the 1971 album Hunky Dory. This cocktail is a twist on a Bobby Burns with Scotch, Sweet Vermouth, Beetroot Shrub & DOM Benedictine. Savour the smokey elements of the whisky that's subtly accentuated by the earthy beetroot flavour.
Our Editor-in-Chief Gursheel Dhillon's favourite cocktail at The Monarchy Singapore is "The Charming Man". Made out of Gin, Milk Wash, Black Tea and Peach Liqueur, it is served in a Hendrick's Tea Cup. Remember to cheers to Her Majesty the Queen before you take a sip!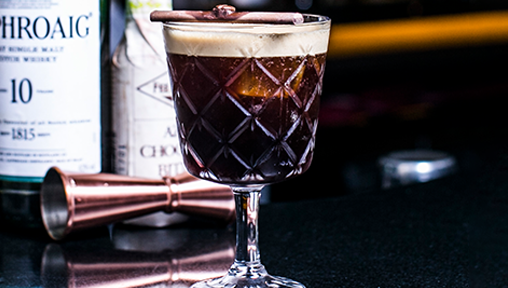 Lulu's Lounge is an intriguing concept in Singapore's nightlife scene. Known for its immersive entertainment experience, you can expect all the characteristics of a 1960's New York backstreet club.
Co-Founder of Lulu's Lounge Sarissa Schwartz's favourite cocktail is "How I Like My Men" - chocolate brown and strong like coffee. The cocktail contains peated scotch, coffee and topped with a stick of chocolate - a perfect drink for coffee lovers who want their daily dose of caffeine.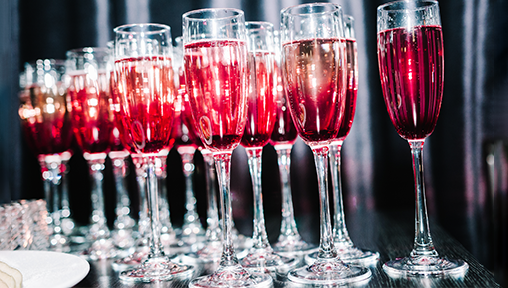 From the people who brought us Attica at Clarke Quay, Baliza is an Electronic Dance Music (EDM) and Hip-Hop mega club in Marina Square. Here's what to get - the Chemist Champagne Vodka. How can you not be intrigued by the elegant simplicity of champagne jazzed up with vodka that ends up in a red ruby concoction?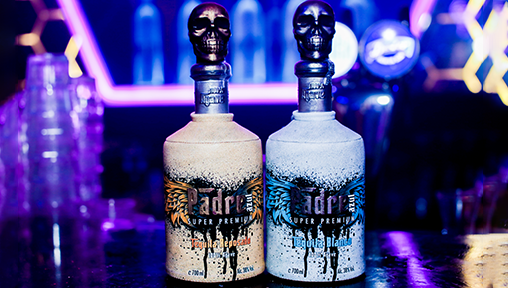 If you're headed to Fleek Singapore for your dose of Hip-Hop music, you need to get your hands on the Padre Azul Premium Tequila.
Launched in 2016, Padre Azul is an award-winning 100% blue agave super-premium tequila known for its vanilla and caramel flavours and unparalleled smooth finish. The handmade bottle is inspired by Mexican heritage and culture. Padre Azul bottles are topped with a 270-gram solid metal skull, paying homage to Dia de los Muertos (Day of the Dead) and eternal friendship.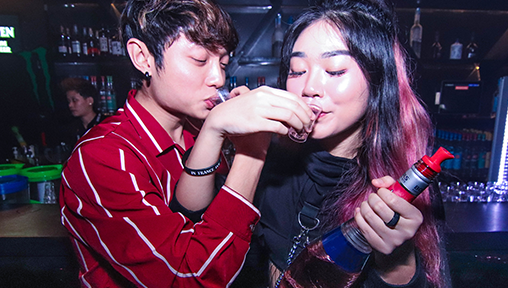 If this is your birthday month, this is one club to check out. Singapore's first cashless bar Get Juiced is treating you a bottle of birthday shooters when you RSVP on Facebook. The party doesn't have to end there with drinks priced at $5. Check their Facebook page for more information on how to claim your shooters before 10pm on any Wednesday of the month.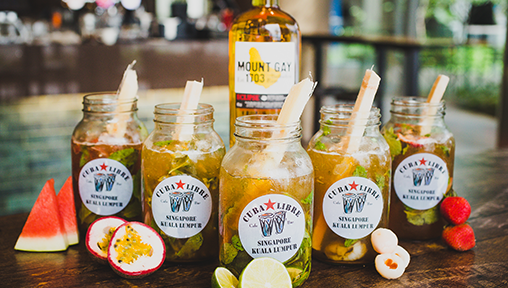 Cuba Libre Singapore is known for their massive Mojitos. Perhaps the oldest cocktail in Cuba, the name Mojito is derived from the Africa word "Mojo" which means "to cast a spell" and that is exactly what Cuba Libre's Mojito does to you if you've had more than three. The must-try drink at Cuba Libre Singapore is the Mojito Grande. They have got several flavours for you to choose from such as Watermelon, Passionfruit, Lime, Lychee, and Strawberry.