Phuket is often associated with being the "affordable" holiday destination as many do not know that Phuket offers many luxurious experiences. We have curated a list of our luxury hotels, restaurants and beach clubs that promises a great time.
Where To Stay In Phuket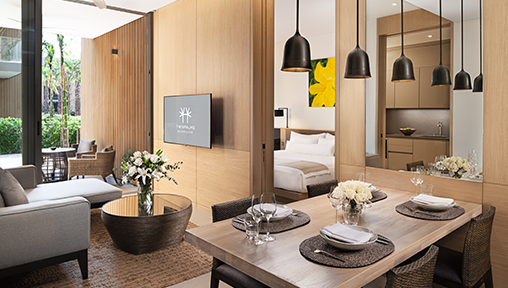 MontAzure, the spectacular lifestyle destination on Phuket's Kamala Beach, is celebrating the official opening of its latest phase, Twinpalms MontAzure – a brand new luxury beachfront hotel overlooking the azure Andaman Sea. More than just a hotel, Twinpalms MontAzure is also a residence, a popular luxury holiday home for many expats.
Twinpalms MontAzure features a total of 46 suites and penthouses: all with a stunning view of either the pool and garden or the sea. Most suites come attached with a private pool, so look forward to lounging in your personal pool without having to share with strangers. 
Vanilla Luxury pro tip: Remember to book your stay before 30th November if you're planning to stay at Twinpalms MontAzure! Their exclusive grand opening deal means guests can "Stay 3 Pay 2" or "Stay 6 Pay 3" on all room types.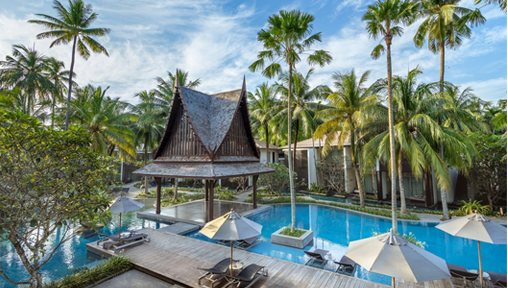 Be spoilt for choice at Twinpalms Phuket with a choice of deluxe penthouse rooms or suites. Their penthouses are luxurious and come attached with a host to help you with your needs during your stay. All penthouse rooms come attached with private pools. The Lagoon Pool suite gives you direct access to the pool right at your doorstep! Check out the Palm suites for a more hidden, private suite with just as stunning views of the pool and garden.
Top Beach Clubs to Party at in Phuket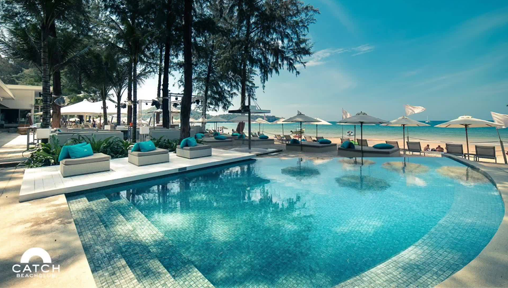 Catch Beach Club on Bangtao Beach is Phuket's most stylish beach club. Bringing glamour and exciting tropical nights to the sands of Phuket, Catch Beach Club is open to all who love fashion, fun and fabulous seaside dining. Just minutes away from Twinpalms Phuket and Twinpalms Mont Azure, Catch Beach Club is a must-visit for its scrumptious buffet and post-dinner parties.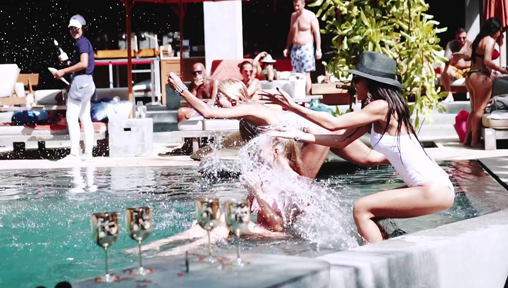 Just a stone's throw away from Twinpalms MontAzure is Cafe Del Mar Phuket. A favourite spot amongst locals and tourists, Cafe Del Mar Phuket is a great place to hang out on a Sunday. Sip on cocktails, dip into the pool, befriend strangers or watch the fire dancing performances when the sun goes down. Be sure to book your day bed by the pool in advance.
Where To Dine in Phuket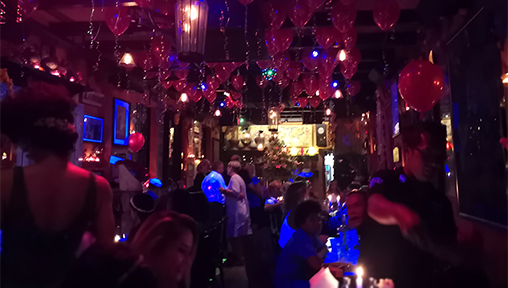 Ka Jok See is one of Phuket's hidden gems. Known for its live entertainment and incredible supper club experience, Ka Jok See is a must-do for those looking to have a good time. Known to have hosted several famous celebrities birthdays and bachelorette parties, their fun party vibe will keep you entertained all night long. Be ready to dance and sing the night away!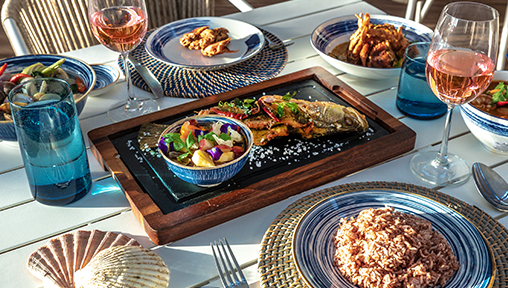 Dine with a spectacular sea view and breeze at Shimmer, a beachfront restaurant on Kamala Beach that reminds you of the Meditteranean sea. Sip on delicious rosé or choose from their extensive list of cocktails, wines, champagnes and more while indulging in authentic Southern Thai cuisine.
We highly recommend visiting Shimmer for Lunch, Brunch or Dinner. Missing your international western fare? Shimmer has a variety of options and is very accommodating to the wants and requests of their guests - both young and old.
What to do in Phuket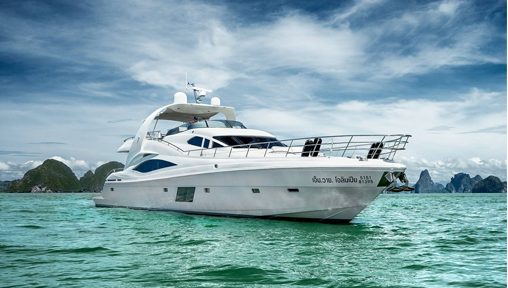 Andaman Cruises takes you on a lavish adventure into the vibrant marine playground of Phuket and beyond. Get ready for an amazing voyage to stunning tropical islands and around the exquisite sailing waters of Phuket Archipelago aboard the region's most luxurious cruising yachts.
We thoroughly enjoyed ourselves on My Olympia 76 as we cruised to Na Ka Island and Phang-Nga Bay. Bask in the warm sun rays in style on the elegant deck while taking in the breathtaking scenery of dramatic limestone cliffs, pure white-sand beaches and smooth aquamarine waters. We were very lucky to see dolphins at Phang-Nga Bay.
Dive in for a swim, get some action with their water sport activities or sip rosé while dipping your legs in the water. Indulge in delicious meals with butler service on the yacht or at one of their exclusive island stops.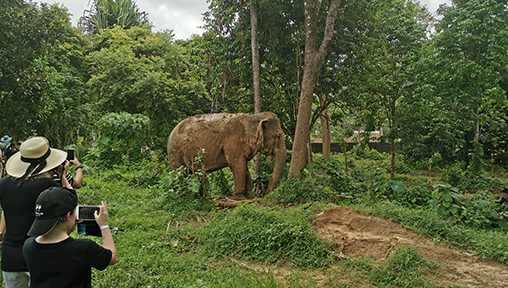 The Phuket Elephant Sanctuary is the first ethical elephant sanctuary in Phuket. Guests can observe the elephants go about their daily lives without causing them stress or harm. The ethical elephant sanctuary rescues old or injured female elephants from logging or tourism industries and rehabilitates them.
Dress comfortably as you will be walking around Phuket Elephant Sanctuary, getting up close with these rescued elephants as your guide shares with you more about their story. There are plenty of Instagram-worthy shots to take but more importantly, you will also be supporting the cause of rescuing elephants, giving them their freedom and dignity back.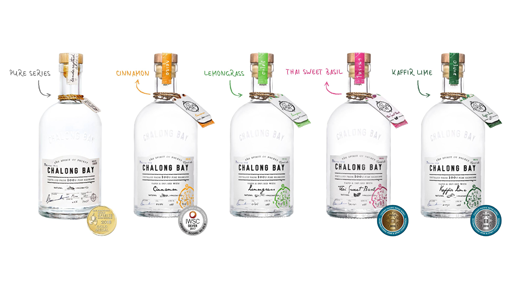 Chalong Bay Rum is one of Thailand's most popular handcrafted rums using sustainable production that binds the traditional French art of distillation and is made from 100% natural Thai sugarcane.
Visit the Chalong Bay Rum Distillery in Phuket and discover how the award-winning rum is made on a guided tour. See the step-by-step process of blending and distilling the rum or get experimental by joining their cocktail making workshop.