Soufflé, the first and only restaurant in Singapore, dedicated to serving a delectable array of authentic, light and airy soufflés opened its doors earlier this year.
We speak to Olivier Bendel,  CEO and Owner of Deliciae Hospitality Management Pte Ltd (DHM) and Deliciae Catering Co, as he shares his journey of operating four restaurants and catering company in Singapore for the past 9 years leading up to the opening of Soufflé.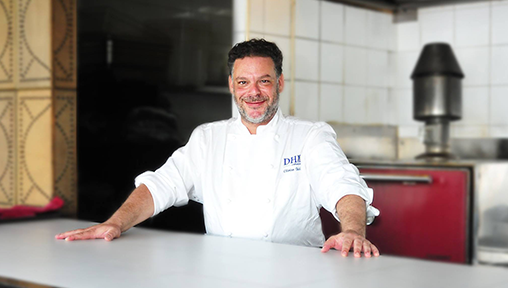 Vanilla Luxury: What made you choose to get into the F&B industry in Singapore in 2010?
Olivier Bendel: I have been in the F&B industry my whole adult life with nearly 30 years of experience, starting in Europe before moving to Singapore in 2009 and founded DHM in 2010.
When I first started my business here in Singapore in 2010, we quickly became part of the movement of the thriving Singapore dining scene, adding colour and new dining experiences to the local market.
The unique combination of people from such a vast variety of backgrounds and cultures is exactly what I love about Singapore. Singapore's multiculturalism gives it an advantage over other countries and also makes diners naturally open-minded when it comes to trying different types of cuisines.
With Singapore constantly changing and known for its dynamism, I felt it was the ideal place for me to open restaurants, share my love for food and to provide guests with authentic European dining experiences – French, Italian and Spanish cuisine.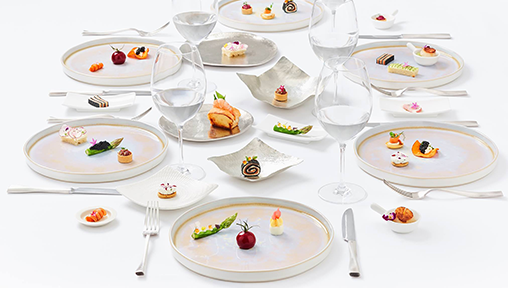 Vanilla Luxury: You have not one but four restaurants in Singapore and a catering company. What is a typical day like for you?
Olivier Bendel: As I always say - I am half a cook; half a waiter. I try as much as possible to be on the floor of my restaurants sharing my love for hospitality, both with my team and my guests.
To keep our restaurants and catering businesses running smoothly, my day sees me meeting with different members of the DHM family from Sourcing, Operations, Finance, Marketing and Sales team.
On top of that, I run and overall manage four restaurant concepts in five locations, Soufflé, Sabio by the Sea, Forlino, L'Entrecôte Duxton Hill and L'Entrecôte Customs House, as well as our bespoke catering arm, Deliciae Catering Co. 
I am sure to visit each restaurant daily to ensure the consistency of high quality of food and quality of service as the frontline is extremely important. I want to be assured that guests will be having the best experience possible when they dine with us.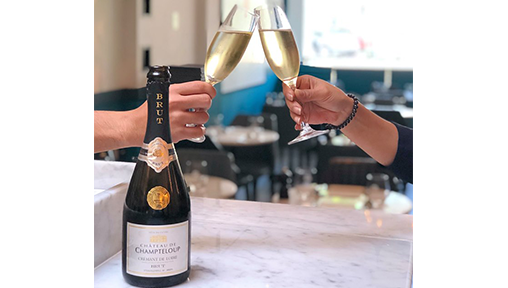 Vanilla Luxury: We hear that you have your own vineyards too. Tell us more about your wines served in your restaurants.
Olivier Bendel: Good quality French wines are available in restaurants in Singapore but they come with a high price tag. The group owns several wineries in the south of France in Côtes du Rhone, Lirac, Pays d'Oc and Provence. By producing our own wines, diners are able to enjoy these quality wines at a more accessible price point.
Only available by the bottle, some of the wines that we serve include 2016 Domaine des Terres Blanches, Domaine Rosé, AOP Les Baux de Provence, which is by Soufflé's own winery in Provence as well as2015 Château la Genestière, Cuvée Terre de Soie, Lirac, Rhône Valley, which is by Soufflés own winery in Lirac.
Vanilla Luxury: Having been in the F&B scene in Singapore for 9 years, what has kept you going given that running a restaurant in Singapore is tough?
Olivier Bendel: The F&B scene is constantly evolving and competition is fierce. However, that does not stop me from my main intention - share my love of food with Singapore. I take this as an opportunity to challenge myself by continuously improving the food and offerings at our restaurants. We have at times been ahead of the market when introducing different concepts to Singapore and had to adapt or change concepts as the market evolved.
We have never stopped innovating, and one of the goals of the company to be profitable. Another goal has always been to bring new dining experiences to Singapore.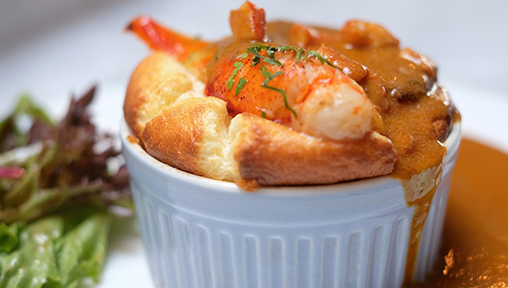 Vanilla Luxury: Share with us more about your latest restaurant, Soufflé. What made you decide to open a restaurant in Singapore dedicated to serving soufflé?
Olivier Bendel: The soufflé, one of my favourite dishes since I was a young boy, is one of France's most iconic dishes and can be made in both savoury and sweet variations. Today, savoury soufflés are still served for Sunday lunch in French homes. Family mealtimes with a soufflé at the table are usually accompanied by the sounds of the mother yelling from the dining room for everyone to 'COME TO THE TABLE!' to eat before the soufflé deflates!
I have had the idea of bringing this traditional French dish to Singapore for quite a number of years. As a bonafide pink IC card carrier, I was very excited to merge my two cultures, French and Singaporean, and showcase the versatility of 'soufflé' as a dish. Our Laksa Soufflé – a unique blend of France and Singapore - is a perfect example of this!
DHM currently has 5 restaurants, L'Entrecôte The Steak & Fries Bistro at Duxton Hill and Customs House, Sabio by the Sea, Soufflé and Forlino. The group also owns and operates Déliciae Catering Co., which offers private and bespoke catering experiences.