When it comes to world-famous, beloved cuisines few are more popular than Italian. Sure, we all love a good American burger or some Japanese ramen every now and again, but when it cooks to traditional, elegant dishes nothing can compete with Italian. This is just one of the reasons why Singapore is brimming with all sorts of Italian restaurants, from those that offer the classic pasta dishes to more experimental, modern establishments with bonkers pizza toppings. Alas, not all Italian restaurants in Singapore are created equal and so we thought we'd find the best ones out there for you to try.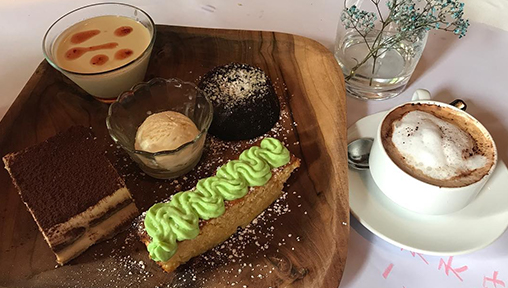 Anyone who wishes to experience a truly authentic, traditional Italian meal in a relaxing atmosphere should head straight to Pasta Brava on Craig Road, Orchard. Though this establishment may be of a moderate size – it sort of feels like you're in a real, Italian mansion – it is so popular that reservations are always necessary. Still, prices are similar to that of other restaurants in the area and there is plenty to choose from. The spaghetti della pescatrice is a particular favourite amongst diners, as it comes in real squid ink sauce. For vegetarians, there's the risotto al funghi porcini made with white wine and parmesan cheese.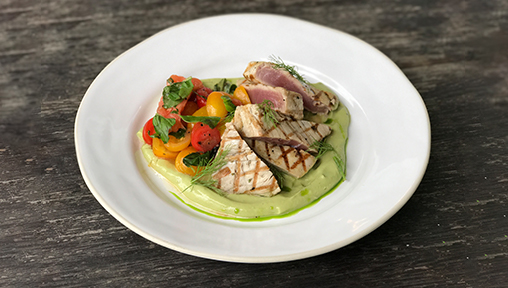 Known all over the world for incredibly delicious cuisine and marvellous chefs, Jamie's Italian offers an authentic Italian experience rather than just a meal. On the menu you'll find authentic pastas, oven-baked pizzas, a variety of mains and even desserts including the epic chocolate brownie and raspberry rippled pavlova. There are two Jamie's Italian restaurants in Singapore, one in Orchard and another in VivoCity both of which are just some of the many Italian Ristorantes that offer delivery services so you can get your pizza or pasta fix wherever, whenever.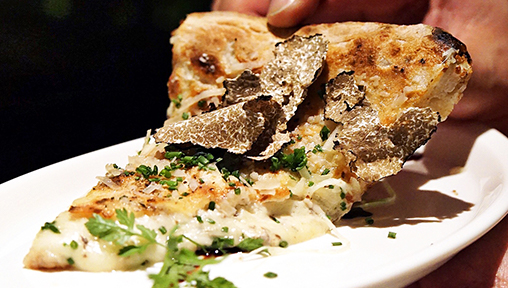 Situated within the Regent Hotel, Basilico is one of the most highly regarded Italian restaurants in all of Singapore. Not only is this because the food is absolutely delectable, but because the menu there is constantly changing, expanding and evolving. Each meal is delivered to customers in the style of an Italian buffet, with their weekday lunch buffet remaining a favourite amongst customers. Dishes include carpaccio with black truffle and parmesan, beef medallion with Portobello mushrooms and clams in pinot grigio. Needless to say, this isn't your average buffet restaurant.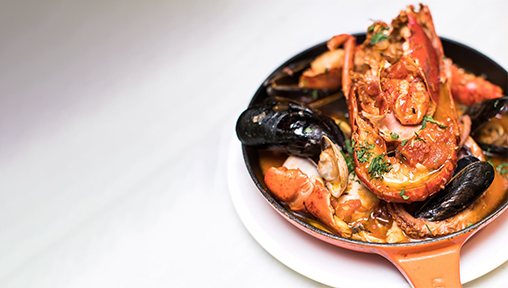 Over at the Shaw Centre, La Strada take their Italian cuisine very, very seriously. In fact, their Head Chef Joon is well known to only ever use the finest ingredients available to him, which makes the reasonable pricing even more extraordinary. Plus, while the ingredients may be luxurious, there's a humble charm about how the dining area looks. In fact, we would compare it to home, with wooden tables, striped curtains and little chalkboard featuring the chef's daily specials that is surrounded by photos in frames. Dishes include homemade egg pasta and king crab risotto, both of which are obviously of premium quality.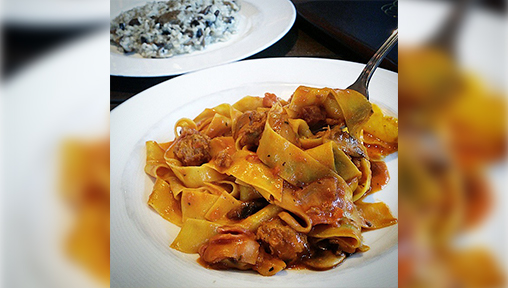 Ever since it was founded in 2010, Bella Pasta has continued to achieve success with locals and tourists alike – and not just because they are owned by the famous Bella Pizza chain. What makes Bella Pasta special is that they have managed to keep traditional Italian recipes while also catering to the local palate of Singapore. For instance, there's the scamorza affumicata con prosciutto served with delicious burrata salad, as well as spaghetti alla carbonara which doesn't have any cream at all.
There you have it, five of the best Italian restaurants in all of Singapore from classic to contemporary. Have you ever visited any of these establishments? Or perhaps you favour somewhere better that we haven't included? Let us know.