F&B
Non-Alcoholic Beverages That Are Just As Fun To Drink
Published Date
: 25 May 2023 10:00

Whether you're looking for a fun evening out or a cosy night in, these non-alcoholic beverages can be your go-to drink for any occasion
Non-alcoholic beverages have grown in popularity in recent years as more individuals prioritise their health and emphasis on mindfulness. However, this does not have to come with sacrificing flavour or enjoyment!
For individuals who choose to abstain or limit their alcohol intake, these refreshing alternatives provide a variety of possibilities. The market for non-alcoholic beverages has evolved to appeal to a wide range of tastes and preferences, from sparkling fruit-infused waters, artisanal tea and coffee to craft-brewed sodas. 
Check out these brands for non-alcoholic beverages that can create endless possibilities of drink combinations for you and your friends.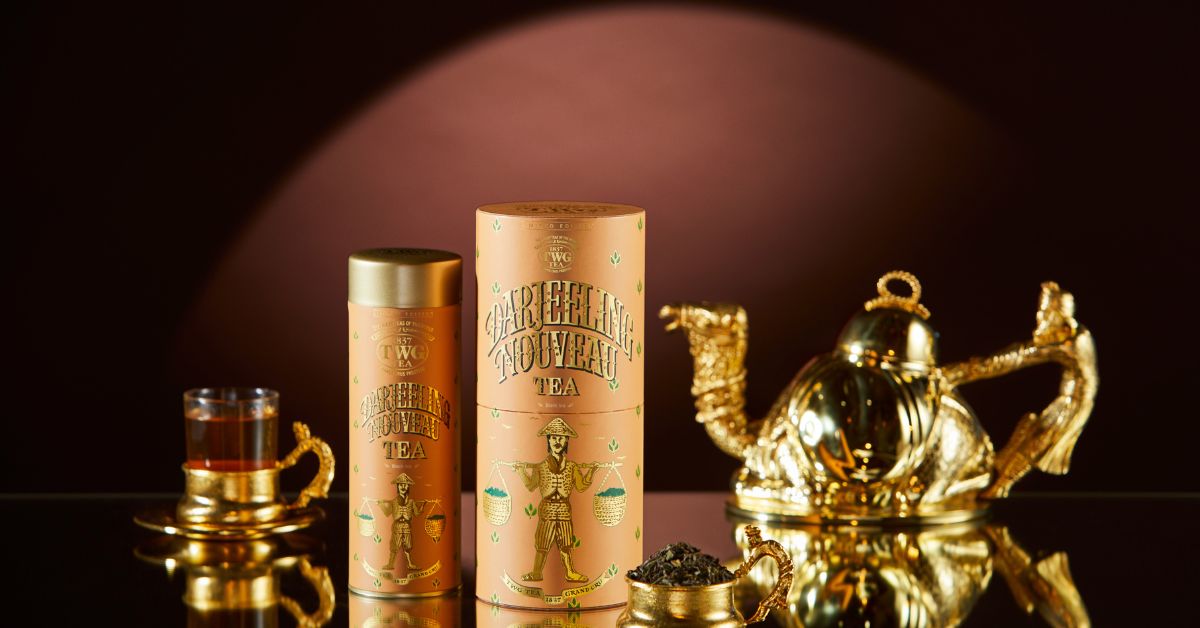 Cosy nights call for a warm cup of tea to soothe and warm your soul. If you're looking for the perfect companion for rainy days, look no further than the 2023 Darjeeling Nouveau from TWG Tea's Grand Mode Tea Collection.
The Darjeeling Nouveau is a first Spring harvest, renowned as the King of Black Teas, and it offers a sensory experience that beautifully complements the cosy ambience of rainy days. As you sip this exquisite tea, you'll be captivated by its enticing aroma and complex flavours. The TWG Tea connoisseurs have carefully blended the tea leaves to bring out the delightful notes of ripe fruits and nuts, creating a harmonious symphony of flavours that will warm your heart and soothe your soul.
Make rainy days even more special with this limited-edition tea that exudes elegance and sophistication.
More tea selections can be found at Twgtea.com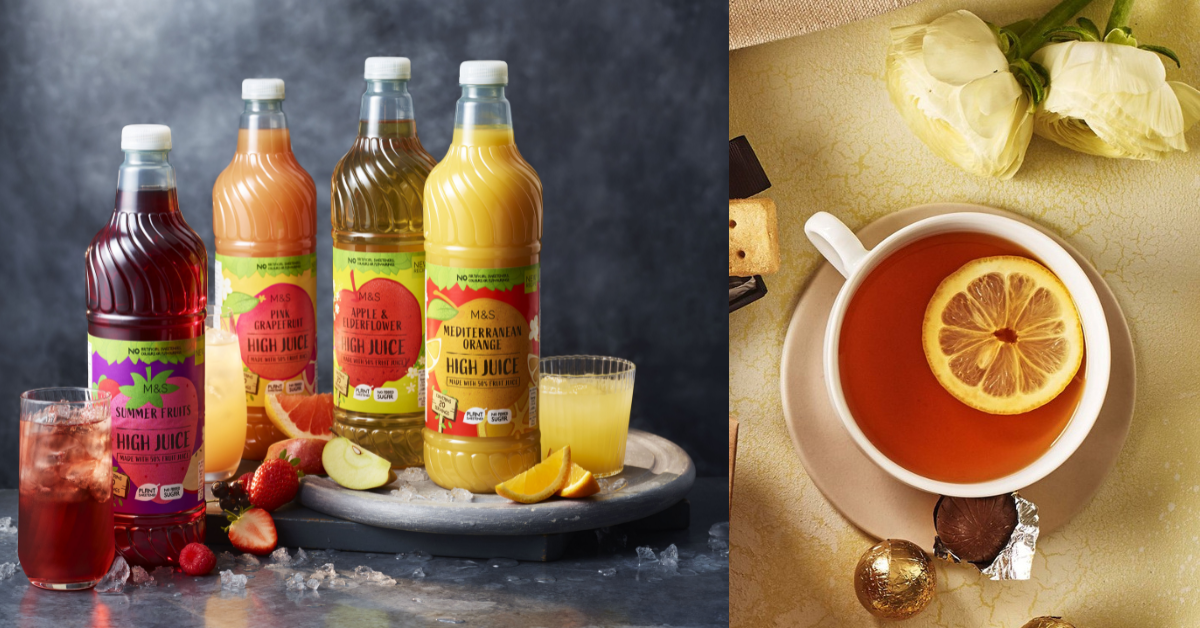 If you're looking for a refreshing beverage that allows for guilt-free enjoyment and a healthier lifestyle, give both M&S' signature teas and juices a try! 
Starting with the juices, M&S' High Juice collection offers a range of delightful flavours such as Summer Fruits, Pink Grapefruit, and Apple & Elderflower. These juices can be enjoyed in the morning as a refreshing breakfast drink, mixed into other beverages for creative concoctions, or simply savoured on a hot day.
For tea lovers seeking lighter alternatives, M&S has expanded its selection of fruity infusions for the upcoming summer. These fruit teas are not only bursting with colour and flavour but also offer a low-calorie feel-good fix. The range includes blends tailored for different times of the day. For a refreshing breakfast option, the Burst infusion combines blueberry, pomegranate, and açai berry.
And here's the best part: M&S is currently offering a promotion of 15% off when you purchase two selected juices, allowing you to mix and match your favourites and selected fruit & herb teas are 2 for $9.90. This promotion runs from 17 May to 20 June, so it's the best time to stock up and explore the delicious range of M&S High Juice.
Purchase your juices at M&S retail stores or on delivery platforms like Deliveroo.com
Discover the irresistible allure of non-alcoholic beverages—a captivating world where health, flavour, and enjoyment intertwine, offering a guilt-free experience that's sure to tantalize your taste buds. Free Spirit is Singapore's biggest non-alcoholic bottle shop and offers the widest range of non-alcoholic spirits to cater to parties or gatherings.
From wines to beers to spirits, you will not be missing out on any fun with these delicious drinks. Known for their award-winning beers, try out Hawkesbury Prohibition Pale Ale for a blend of citrusy notes with the full hop flavour that will be the perfect accompaniment to any rich and heavy dinner party. 
Or if you are picking out something for date night, the Noughty Alcohol Free Sparkling Rose is the fizzy and refreshing drink you'll need to compliment your meal. Not to mention with nearly half the sugar content found in other non-alcoholic sparkling beverages, this delightful drink provides a guilt-free option that won't compromise your health. Plus, at just 18 calories per glass, it's the ultimate solution for a hangover-free celebration.
Shop on Freespirit.com and enjoy complimentary next-working-day delivery for orders exceeding S$80 placed before 5 pm!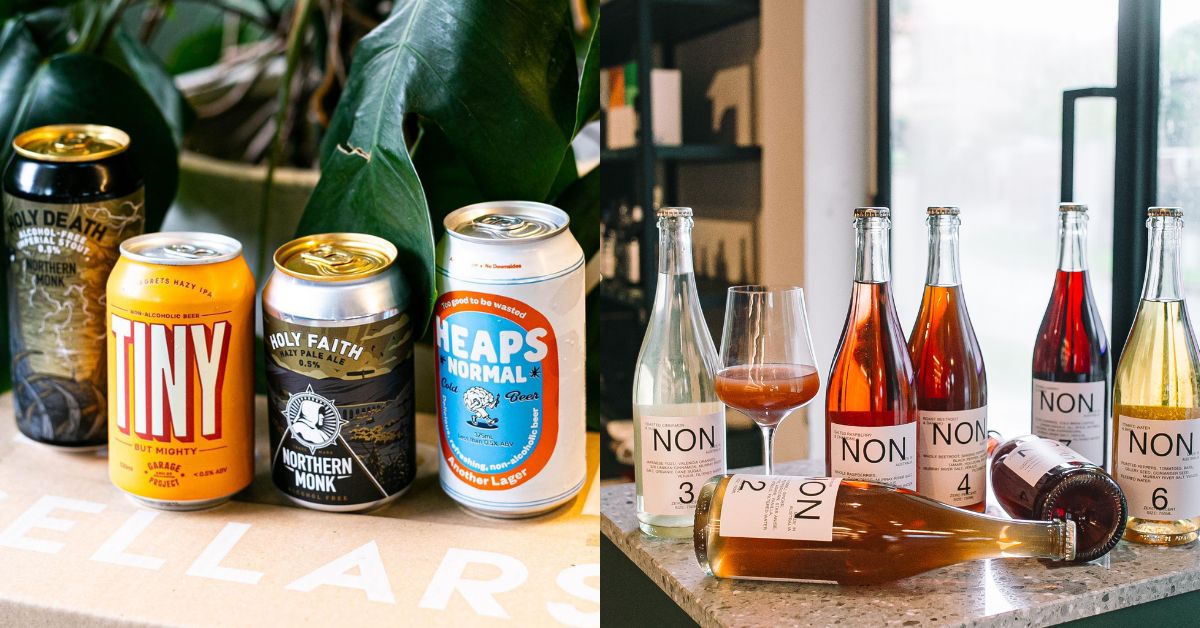 Non-alcoholic beverage options have emerged as the best choice for parties, offering a multitude of reasons to celebrate responsibly. At Temple Cellars, they have curated multiple brands that cater to folks looking for low or no-alcohol options. 
Whether you choose to have a day, week, or even a month without alcohol, rest assured that mindful drinking doesn't mean sacrificing flavour and enjoyment. With wines that offer creative and innovative flavourings such as NON 7 Stewed Cherry and Coffee to classic selections like Jukes 1 - The Classic White, you'll be sure to find something to satisfy any craving for all tastebuds. 
If you're hosting a large party and need these beverages in a rush, they even offer 1-hour free delivery for orders above $250.
Browse through the amazing selection at Templecellars.com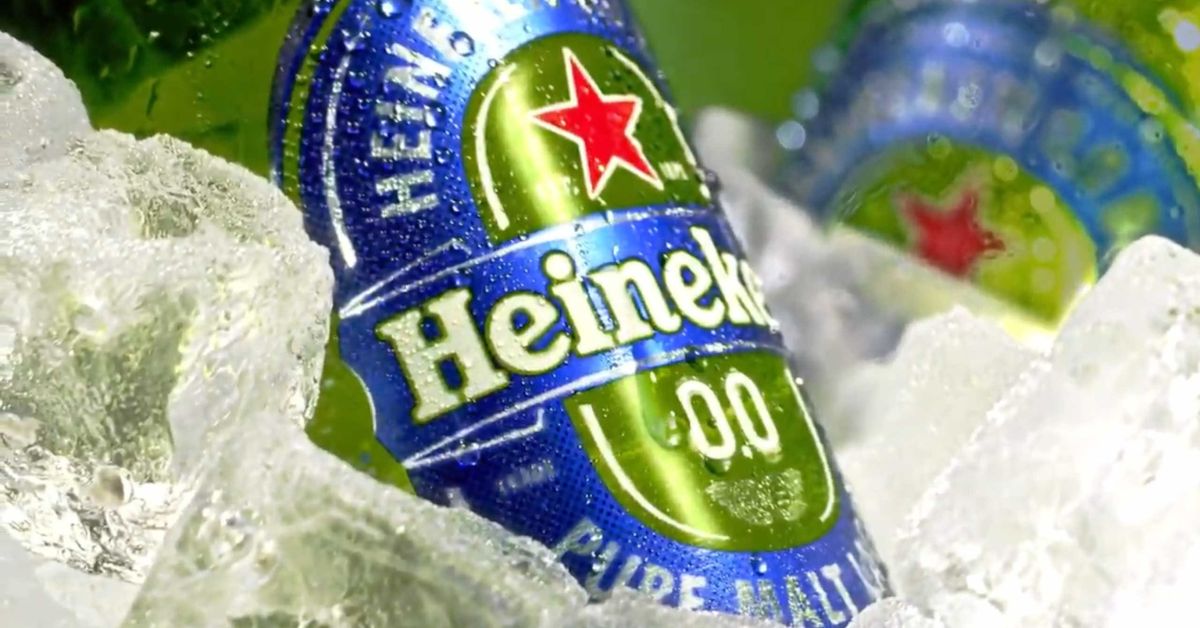 For beer lovers, you must be familiar with the brand Heineken, but have you tried their non-alcoholic range Heineken 0.0? Crafted by master brewers who dedicated years to creating its recipe, Heineken 0.0 delivers a refreshingly fruity profile and a soft malty body that is impeccably balanced. Even with its alcohol-free formulation, Heineken 0.0 maintains the iconic characteristics that have made Heineken a renowned brand since 1873, including the use of top-quality ingredients and their distinctive A-Yeast. So you'll be able to enjoy the best flavours of the signature beer with non of the effects that accompany the alcoholic version.
When you're in search of a go-to non-alcoholic beverage that embodies quality, flavour to beat the heat or to end of your day, Heineken 0.0 deserves your attention. Its dedication to brewing excellence, combined with its refreshing taste and commitment to providing a responsible choice, make Heineken 0.0 an outstanding option for those looking for a non-alcoholic beverage that doesn't compromise on taste or experience.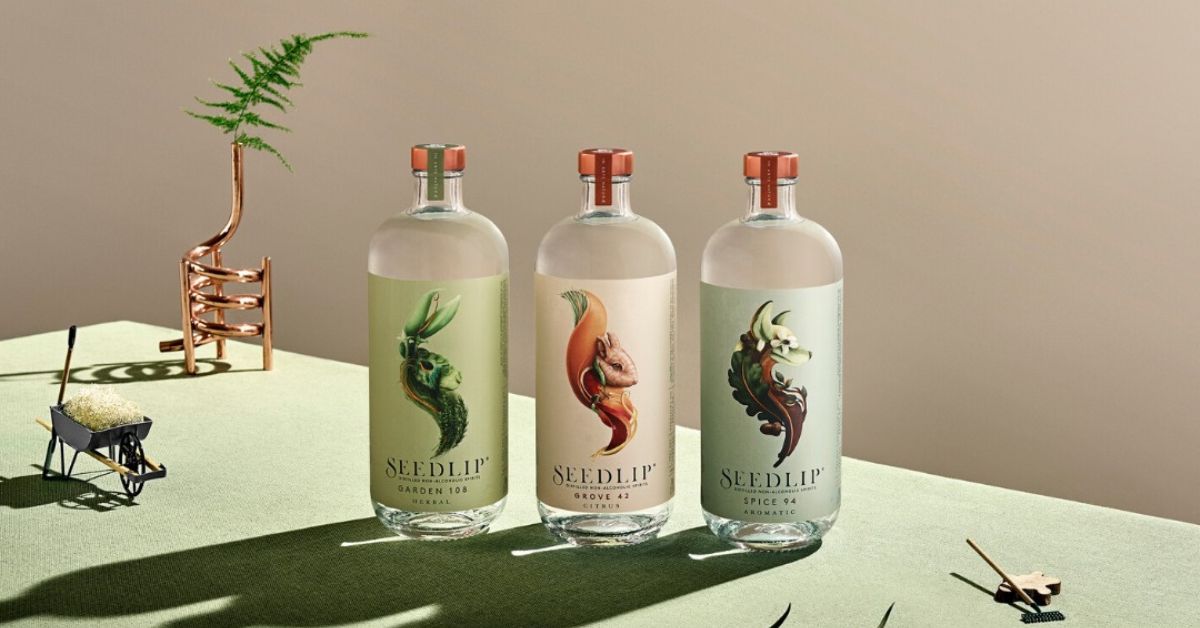 When it comes to non-alcoholic beverage brands, Seedlip is undoubtedly a top recommendation. Distilled in genuine copper stills, Seedlip's commitment to authenticity shines through in every bottle. Founder Ben Branson's dedication to crafting a sophisticated non-alcoholic spirit led to the creation of Seedlip, offering a refreshing and flavorful alternative to traditional alcoholic drinks.
With a range of enticing options, Seedlip caters to various taste preferences. Whether you're drawn to the citrusy blend of grapefruit and lemon with a touch of warm spice in Spice 94, the floral infusion of peas, hay, and garden herbs in Garden 108, or the uplifting notes of orange, ginger, and lemongrass in Grove 42, Seedlip provides a diverse selection of flavours to satisfy every palate.
Get Seedlip drinks from major retailers such as on Littlefarms.com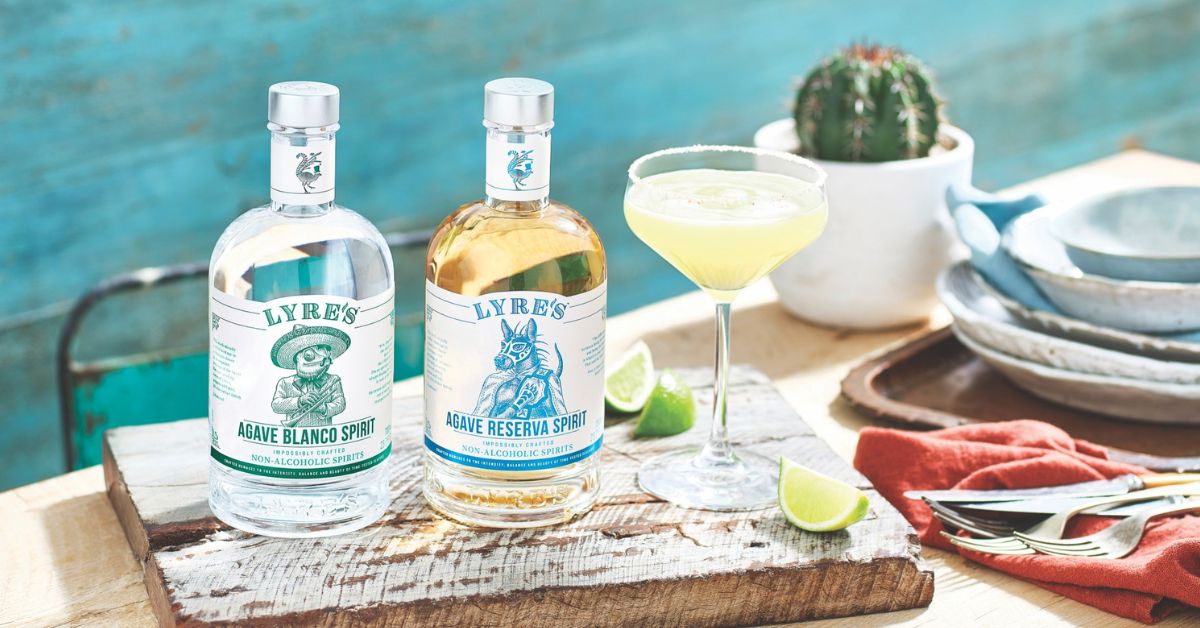 If you're looking for a go-to non-alcoholic drink brand for a sober evening, we highly recommend Lyre's. Founded in 2019, Lyre's is the world's leading independent non-alcoholic spirits brand, specializing in replicating the flavours of popular spirits in a non-alcoholic format.
Lyre's offers an expanding portfolio of premium non-alcoholic spirits that closely resemble the original premium volume spirits. With their range, you can craft 90% of the world's best-selling cocktails while also enjoying their ready-to-drink options. They have partnered with advanced beverage technology companies to ensure the perfect combination of ingredients and adaptability to meet market requirements.
One impressive aspect of Lyre's is its global presence. They sell their products in over 60 countries through various channels, including direct-to-consumer via their website. They have established partnerships with leading retailers and brands globally and are even stocked in 20 of the world's top 50 bars. And if you're eyeing this spectacular drink selection check our Lyre's Store Locator to find where you can get your next drink in Singapore.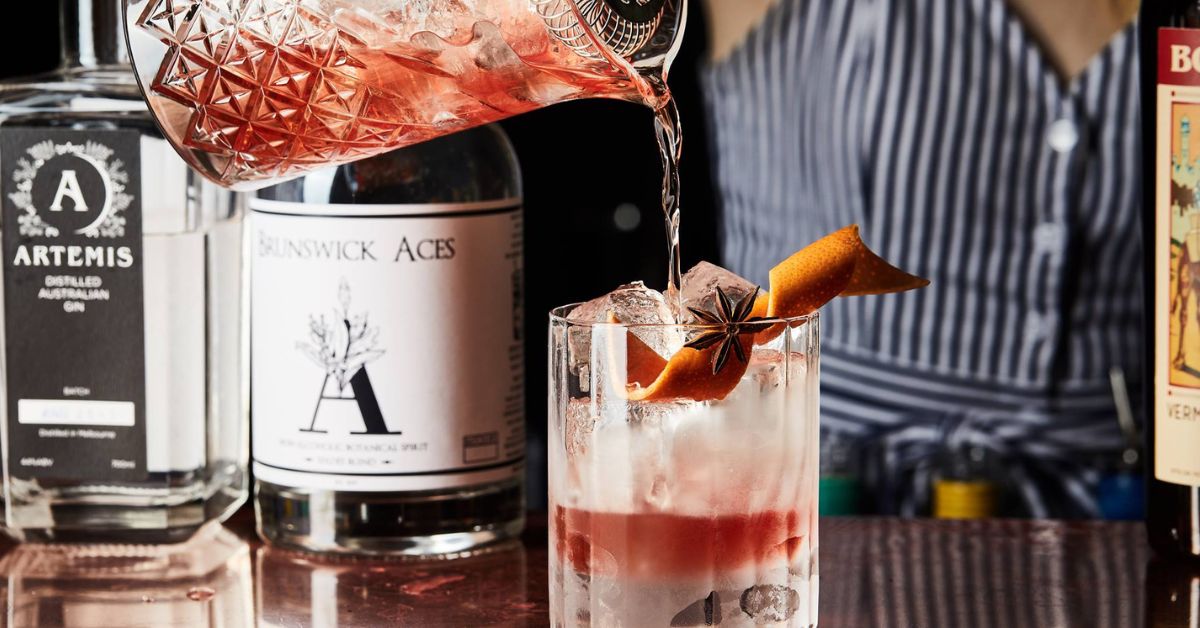 Want to enjoy a good gin and tonic but still looking to embrace a sober month? We recommend Brunswick Aces. They are Australia's first non-alcoholic spirit brand and have gained a reputation as trusted experts in non-alcoholic drinks.
Brunswick Aces was founded in 2017 when a group of neighbours faced the challenge of finding a non-alcoholic drink they could share. They used their collective skillset, including engineering and science, to develop their process of making non-alcoholic gin, which they call "sapiir." Since then, Brunswick Aces has grown from a small distillery to an international company, with a strong presence in Australia.  
Get your hands on The Spades Sapiir 0% Alcohol Gin from Brunswick Aces which draws inspiration from the savoury freshness of gin, offering a delicate flavour and aroma that makes it a great accompaniment for dinner. The distillation process used for this gin follows techniques from the 17th century, ensuring meticulous extraction to create the distinct and unique flavours of Sapiir. 
Available at Thefishwives.com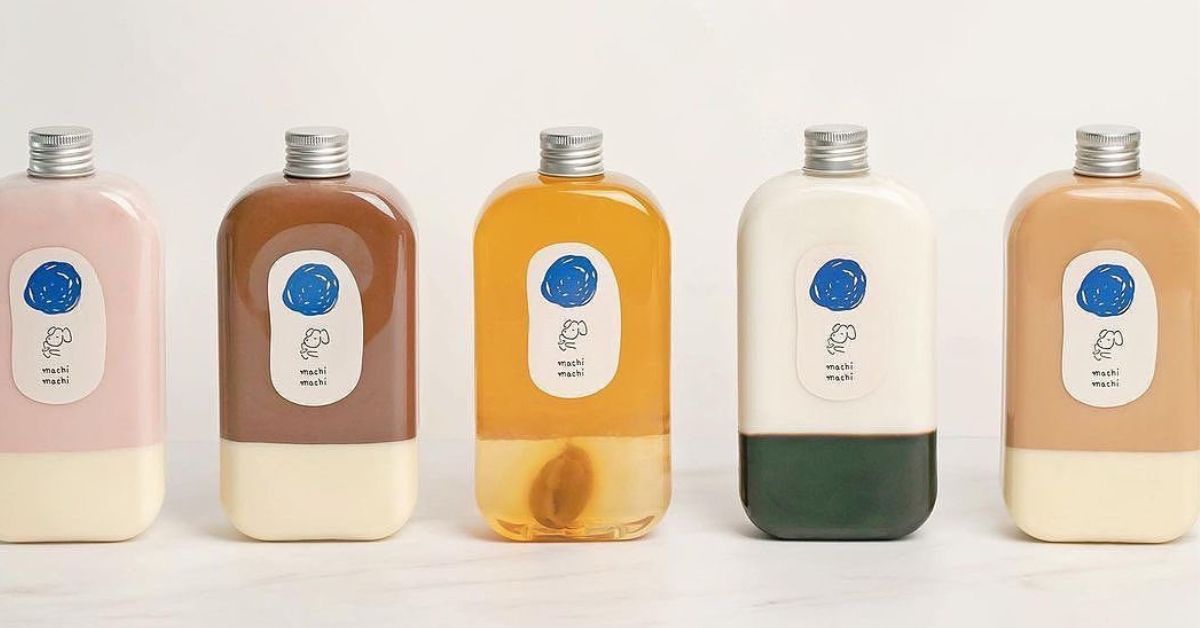 If you're a bubble tea enthusiast with a sweet tooth, we wholeheartedly recommend Machi Machi as the ultimate destination to satisfy your cravings. With their commitment to taste, comfort, and art, Machi Machi transcends the boundaries of a traditional beverage shop, offering an exceptional experience that goes beyond just a drink. Prepare yourself for a delightful journey as their commitment to using high-quality ingredients ensures that each drink provides an exceptional taste experience every time.
Looking for a creative new drink? Try out their signature Machi Cream Cheese Foam series that combines the best of sweet and savoury cheese flavours onto strong and fragrant teas. Machi Machi offers an abundance of toppings that go beyond just regular pearls, they offer unique toppings like taro, panna cotta, pudding and even creme brulee. So the next time you are craving a sweet treat, give Machi Machi a shot. 
Available at Machi Machi outlets, or online at Machimachi.oddle.me