Forget adult-themed bars and nightclubs in Bangkok. We recently visited Bangkok and have noticed how nightlife in Bangkok has evolved over the years. Here's a list of bars and clubs we personally visited during our time in Bangkok.
Rooftop Bars in Bangkok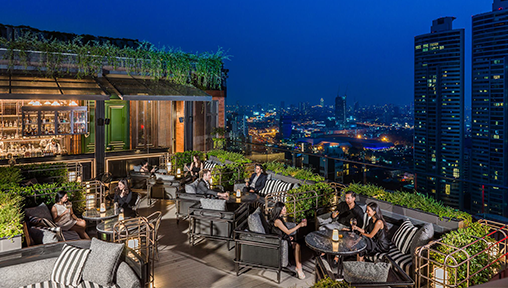 Among the rooftop bars in Bangkok, ABar Rooftop is a great spot to unwind, especially if you're staying at the Marriott Marquis Queen's Park in Sukhumvit.
ABar Rooftop specialises in gin and they have a massive collection of 50 different types of gins, making them one of Bangkok's largest selections. Made with Martin Miller gin, sake, homemade yuzu mango cordial and fresh lime juice, their Asian Wind is a popular choice amongst both locals and tourists.
ABar Rooftop is the perfect rooftop bar in Bangkok for a date night or great conversations with neo soul, r&b and funk music playing in the background.
Address: 199 Sukhumvit Soi 22, Klong Ton, Klong Toey, Bangkok 10110, Thailand
Above Eleven rooftop bar gives you a panoramic view of Bangkok and is located on the 32nd floor of Fraser Suites Sukhumvit.
Offering a fusion of Japanese and Peruvian cuisine and spirits, Above Eleven's menu is rather unique. Their signature dishes include "Ceviche Above Eleven" and "Beef Heart Anticuchos".
The cocktails to try at Above Eleven includes their Pisco Sour which is Peru's national drink and the Green Cloud is a Japanese inspired cocktail.
Above Eleven rooftop bar has live music every night which makes it a lively rooftop bar perfect for both locals and tourists.
Address: 8/8 Soi Sukhumvit 11, Khlong Tan Nuea, Khet Vadhana, Bangkok, 10110, Thailand
Bars in Bangkok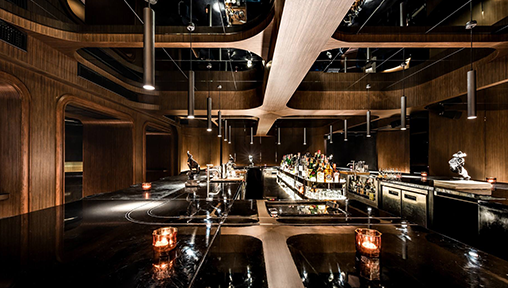 One of the hottest bars in Bangkok, Libération is a cocktail den for cocktail lovers, serving classics and experimental cocktail flavours that are both unique and new.
The most interesting part of Libération, is that it is a sustainable bar in Bangkok. Their cocktail menu is divided into three themes, of which the first theme "Propaganda'  takes inspiration from old-time war propaganda posters to create cocktails that rebel against the sayings. The second theme, 'Plot Twist' reimagines cocktails from the first theme, creating new creations that liberate your mind from the expectations of what their cocktails could taste like.
The third category labelled "Explorer" is a constantly evolving list of  locally-sourced ingredients and the decision is up to customers to create their own cocktails. For first-timers cocktails such as 'Rebel', 'Silence means Security' that will be more than enough to quench your thirst for alcohol. 
We highly recommend trying the "Waterbug", a drink that incorporates the pheromones of a Waterbug, releasing a floral fragrance and has a surprisingly refreshing aftertaste.
Address: Piman 49, Soi Sukhumvit 49, Khlong Tan Nuea, Watthana, Bangkok 10110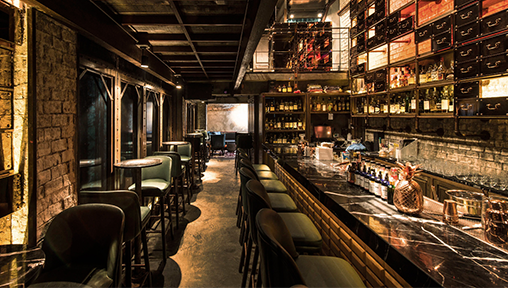 Rated as one of Asia's 50 best Bars 2019, Rabbit Hole is a one-of-kind dark, sophisticated speakeasy bar in Bangkok known for its intimate and enigmatic atmosphere.
Here, they specialise in original craft cocktails and specialty spirits. Split over three floors, Rabbit Hole has a massive collection of alcohol that is displayed along the length of the wall to the 2nd floor.
Apart from their extensive selection of cocktails inspired by Thailand's rich food heritage, Rabbit Hole also stocks up on a range of whiskies, scotch, rums. Their must-try cocktails are Cry Me The Moon, The Queen of Hearts and the Cosa Nostra.
It's not hard to understand why the Rabbit Hole is on the list of beloved bars in Bangkok, it truly gives you the best of what you deserve with a selection of authentic cocktail and unpretentious yet sophisticated vibe.
Address: 125 Thonglor Sukhumvit 55, Bangkok, Thailand 10110
Nightclubs in Bangkok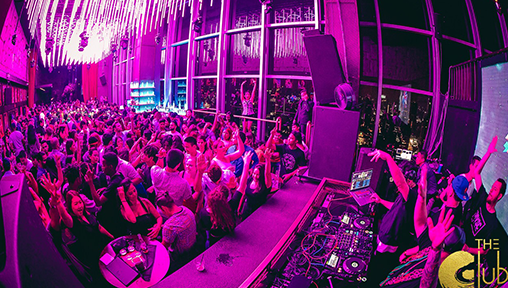 The [email protected] delivers an upscale, clubbing experience in the heart of Bangkok, with spectacular 39th floor city views setting the stage for an exhilarating and unforgettable night.
The [email protected] is known for its exceptional music, immersive decor and electric atmosphere, with local and international DJ's playing choice hits.
Attached to the [email protected] is Koi Restaurant, which boasts an extensive dinner menu of high end Japanese Cuisine with a Californian twist. Skip Bangkok's crazy traffic by having dinner at Koi Restaurant before heading to party at The [email protected]
Address: 39 fl, Sathorn Square Building, 98 North Sathorn Rd., Silom, Bangrak, 10500 Bangkok, Thailand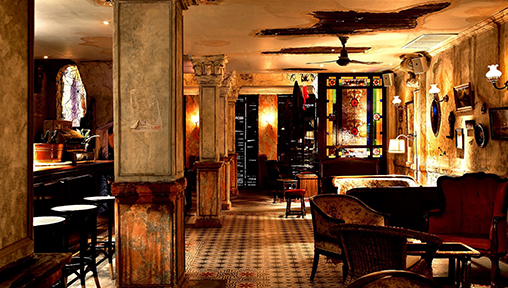 Nestled away in the heart of Sukhumvit, lies a secret bar in Bangkok that reminds you of the pre-revolutionary Cuban vibes. In order to enter Havana Social, guests will need to dial the code into the phone booth located at the entrance of the bar. You can get the code by calling Havana Social's telephone number.
If you love dancing to latin music, you will have a blast dancing the night away on the dance floor or you can simply head up to the lounge for drinks. Do not leave Havana Social without tasting their rum-inspired cocktails, Cuba Libres, Hemingway Daiquiri and The Ricardo Robson.
As Havana Social is frequented by expats in Bangkok as well as tourists, it's best to go early to save yourself a good spot. Havana Social may have great vibes however smoking is allowed within its premises hence the lounge may feel like a chimney for non-smokers.
Address: 1/1 Sukhumvit Rd. Soi 11, Bangkok 10110, Thailand