beauty
6 New Beauty Brands in Singapore To Snag This Summer
Published Date
: 23 Jun 2023 09:00

From innovative skincare to revolutionary haircare, these fresh arrivals are set to redefine summer beauty in Singapore
In a world where beauty standards are constantly evolving, up-and-coming brands have the potential to pave the way for better things – skin, hair or body. This is why we're so excited to announce the freshest of arrivals for all things beauty in Singapore! With novel perspectives and innovative approaches, these brands challenge conventional norms, embrace inclusivity, and celebrate individuality. 
From award-winning skincare made by a Nobel Prize-winning chemist to organic beauty designed to calm your skin, here are the newest beauty brands that have paved their way to you in Singapore!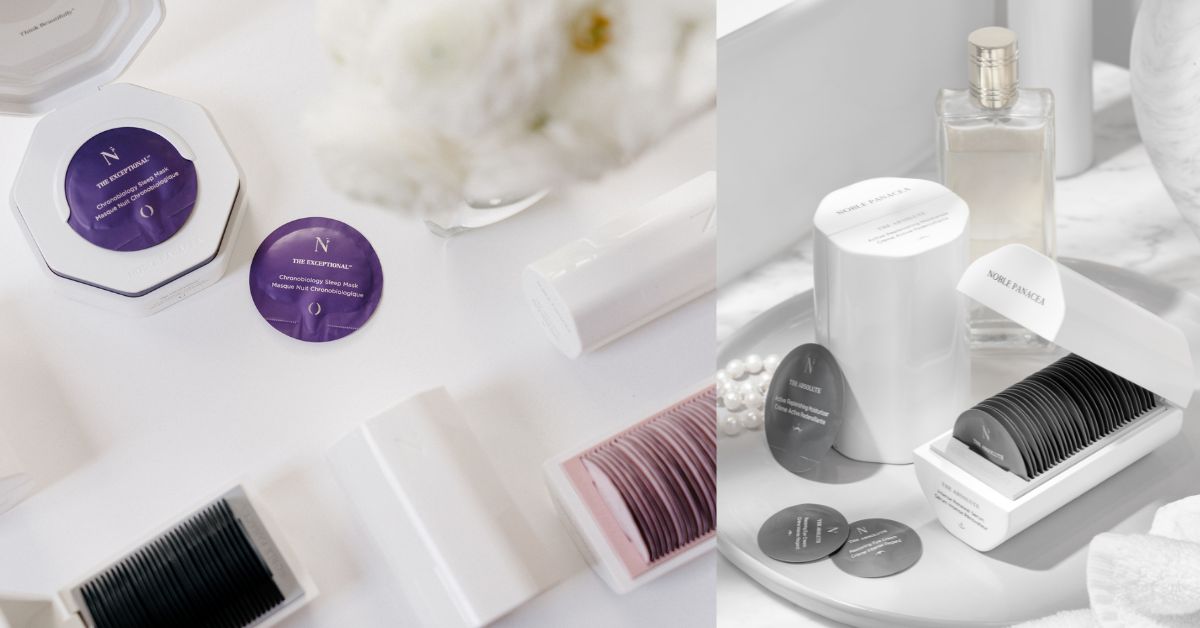 Noble Panacea, the revolutionary skincare brand developed by Nobel Prize-winning chemist Sir Fraser Stoddart is now in Singapore! Noble Panacea creates high-tech skincare formulas that are natural and effective. Known for its cutting-edge research and technology, Noble Panacea uses its unique Organic Super Molecular Vessel (OSMV) Technology to preserve the ingredients at the molecular level. The packaging comes in single daily doses to retain the purity and integrity of the formulas. This ensures your skin gets fresh and in precise dosing! 
Their assortment includes four remarkable collections designed by Nobel Laureate Sir Fraser Stoddart: The Elemental, The Brilliant, The Absolute, and The Exceptional. And because of the breakthrough OSMV technology, these precision-formulated solutions enter skin cells with up to tenfold potency.
Noble Panacea's entry into Singapore marks a significant milestone in the Asian market, catering to the unique needs of Asian skin. The brand's commitment to responsible beauty is evident through its green chemistry practices, sustainable packaging, and clean formulations.  
Among their standout products, The Elemental collection offers a range of cleansing and refining properties, while The Brilliant collection focuses on protection and preservation. The Absolute collection tackles signs of ageing with powerful ingredients to increase luminosity, and The Exceptional collection acts as the ultimate overnight treatment. 
What's a keeper? Our skin fell in love with The Chronobiology Sleep Mask, a high-performance overnight treatment sleeping carefully calibrated to optimize and work in synergy with the skin's natural overnight biorhythm of regeneration and self-repair processes. The highly concentrated active ingredients are programmed to be delivered to your skin at the right time, during the sleep cycle. The result, is firm, plump and radiating skin - a skin transformation while sleeping.
Available at tangs.com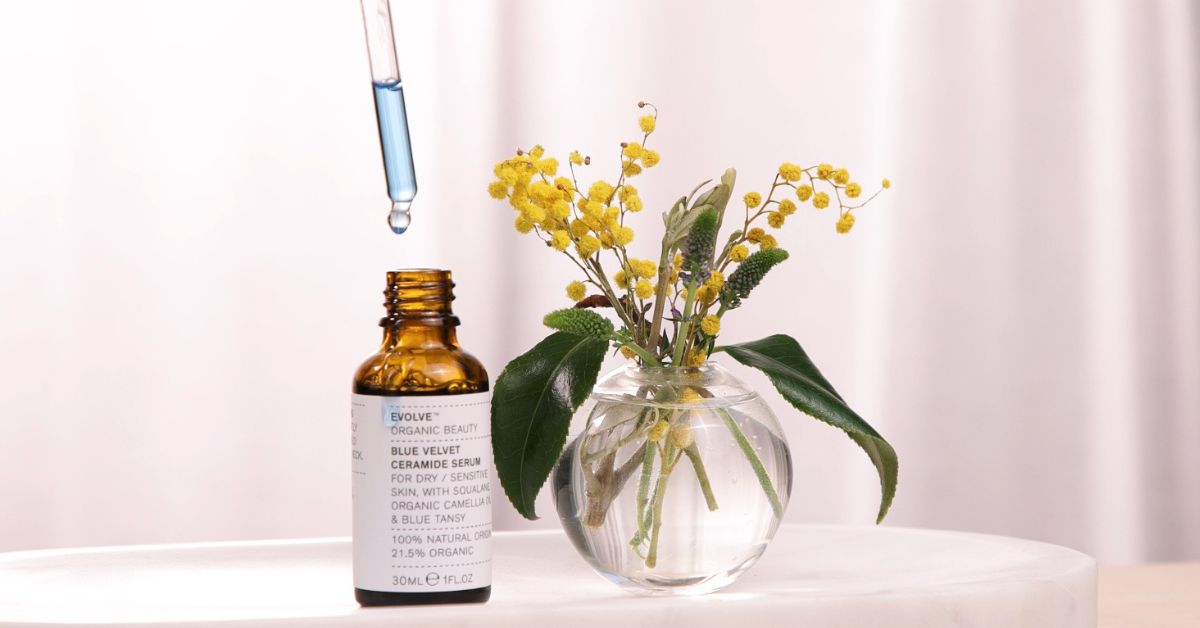 Discover the Power of Nature with Evolve Organic Beauty, a leading ethical, sustainable, and certified organic beauty brand that is set to revolutionize your skincare routine. Founded by Laura Rudoe with a passion for natural remedies and ingredients, Evolve Organic Beauty offers a range of products that deliver effective results while being healthier and kinder to both you and the planet.
Each product is lovingly handmade in small batches using the finest clinically-proven natural and organic ingredients. From their Blue Velvet Ceramide Serum to their bestselling Daily Renew Facial Cream, Evolve Organic Beauty harnesses the power of nature to bring you radiant and healthy-looking skin. Their commitment to sustainability is evident through their Cosmos organic and natural certification, vegan and cruelty-free formulations, and plastic-negative and carbon-neutral practices.
Evolve Organic Beauty prides itself in using organic products that are grown without the use of hazardous pesticides, ensuring that your skin absorbs more antioxidants, vitamins, and minerals.
Try their Blue Velvet Ceramide Serum, enriched with blue tansy to calm and nourish the skin, or their Daily Detox Facial Wash which is delicately formulated with the power of green ingredients to gently cleanse your skin leaving it smooth and soft. Finish off your skincare routine with the Daily Renew Facial Cream containing a mix of pure organic oils that restores normal to dry skin. 
Available at simplewellness.com.sg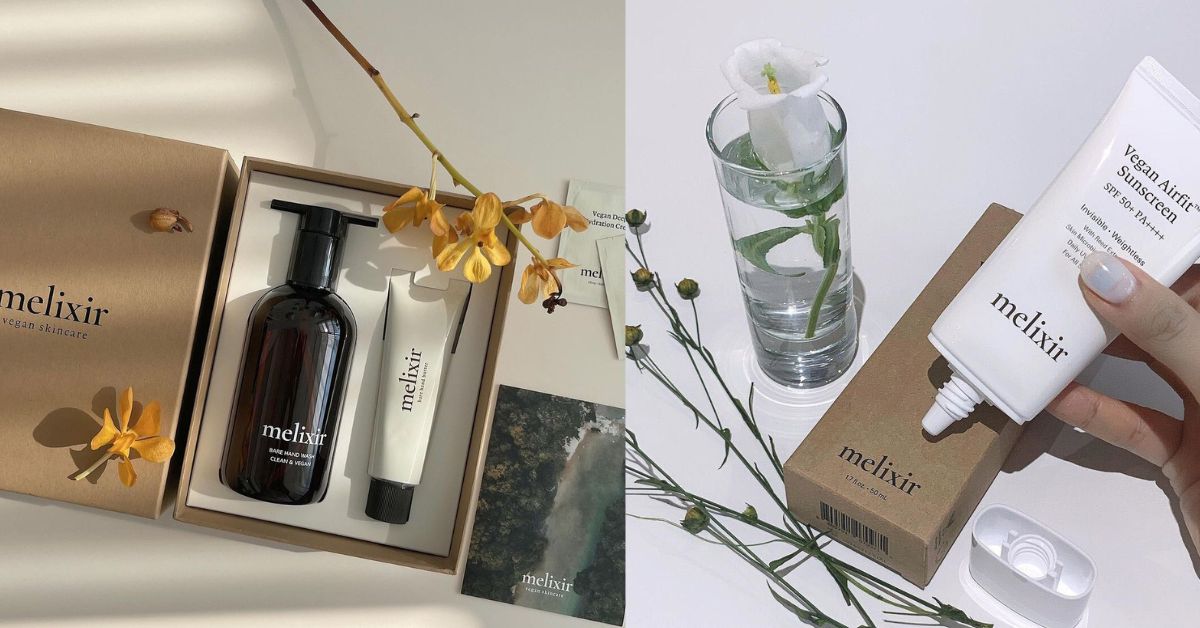 Melixir, South Korea's first vegan skincare company, is setting a new standard for cruelty-free beauty with its potent vegan ingredients that are suitable for everyone. Melixir is the answer if you're looking for a skincare brand that blends efficacy, ethics, and innovation. Melixir, founded by Hana Lee, a beauty industry expert who believes deeply in the purity of nature, draws inspiration from Asian medicinal plants to create plant-based products that are gentle on sensitive skin.
Melixir's skincare essentials have gained cult status worldwide, thanks to their premium formulations and effectiveness. From the award-winning Vegan Airfit Sunscreen, the sunscreen's undetectable, weightless solution offers flawless, long-lasting UV protection for up to 10 hours, keeping your skin protected from the sun's damaging rays all day. The remarkable Air-Fit texture effortlessly blends into your skin without leaving behind any white cast or greasy residue, making it a joy to apply and wear. 
Another essential for your skin is the best-selling Vegan Relief Facial Moisturiser, with an exceptional formulation, it harnesses the soothing properties of green tea extract and black cumin seed oil. These natural ingredients work harmoniously to calm and comfort your skin, reducing redness and irritation, even in the most sensitive areas.
Or grab the popular Melixir Vegan Lip Butter. Infused with the nourishing goodness of Agave and Shea Butter, this vegan lip butter provides the highest levels of moisture for dry and chapped lips. With just one swipe, its creamy and soft texture envelops your lips, instantly soothing and revitalizing them.
Available at Sephora.sg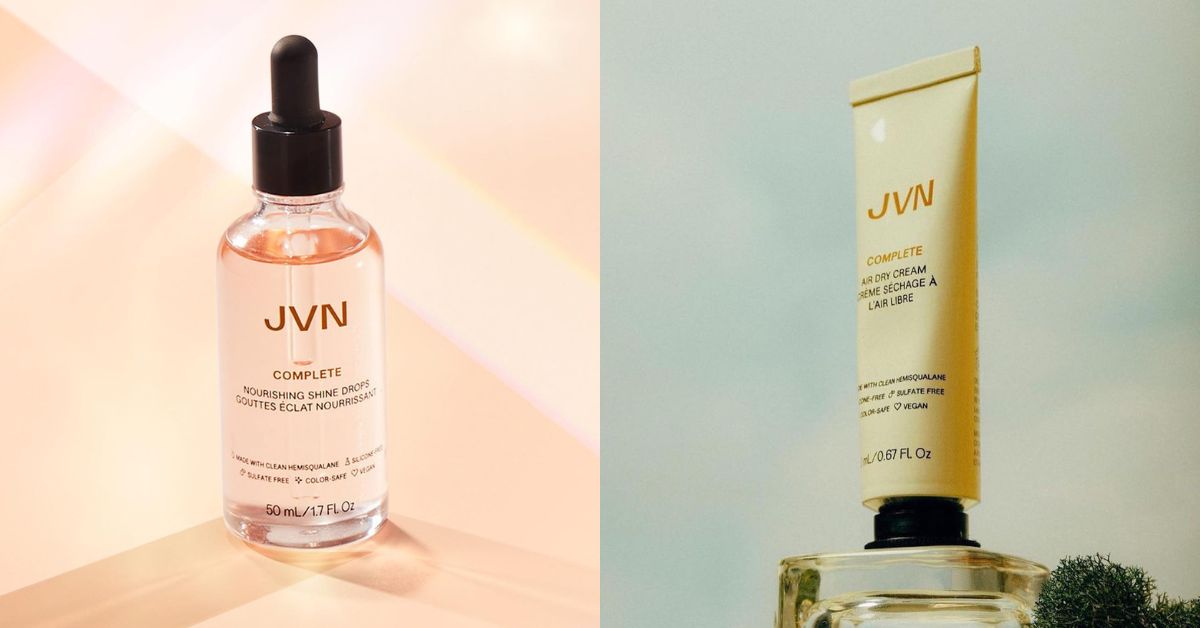 If you're looking for a new brand to answer your haircare woes, JVN is the new brand that is set to revolutionize the haircare industry and address all your haircare concerns. JVN was founded by Jonathan Van Ness, an Emmy-nominated television personality, New York Times best-selling author, and iconic figure. He brings decades of hairstyling skill and a lifetime passion for beauty to the forefront.
JVN distinguishes itself with its dedication to science-backed, sustainable ingredients that actually produce results. The unique component Hemisqualane, derived from sugarcane, is at the heart of their formulas. This ultra-hydrating ingredient goes above and beyond ordinary silicones by deeply permeating the hair, providing tremendous moisture, and restoring the natural balance of the hair from the inside out. Say goodbye to dry, damaged hair and hello to lush, nourished locks.
With JVN, you can expect a range of products that cater to your specific hair needs while making a positive impact on the environment. Try out their best-selling products, The Complete Hydrating Air Dry Hair Cream or the Complete Nourishing Hair Oil Shine Drops and see results immediately.
Available at Sephora.sg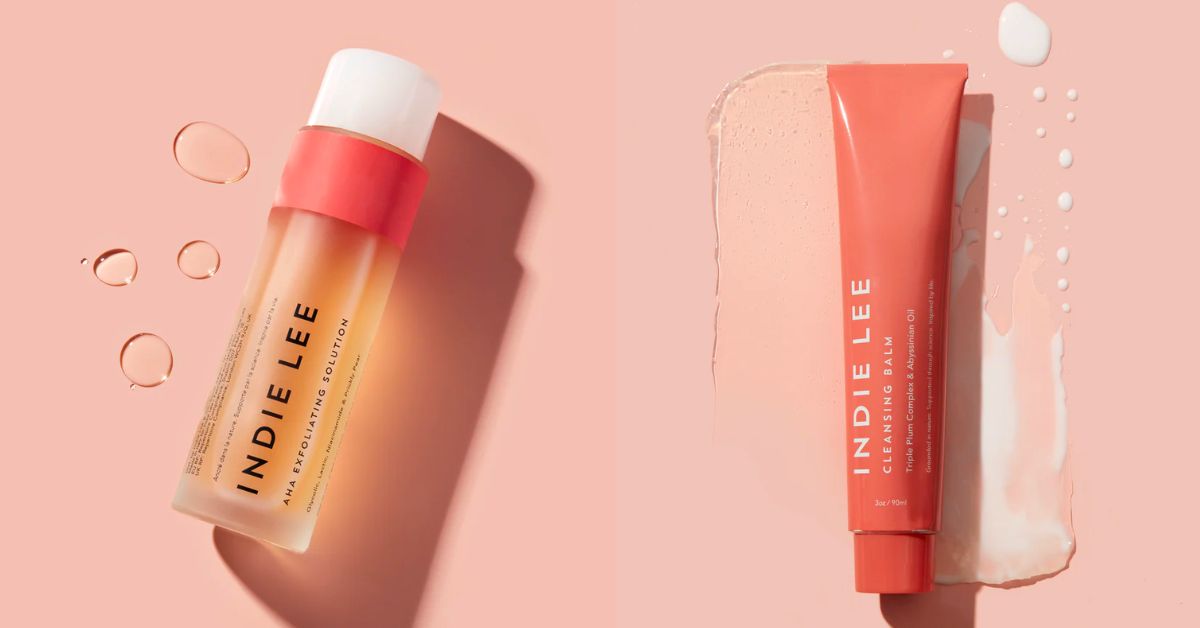 While not a new brand to Singapore, we couldn't help but give Indie Lee's new products a shoutout! The AHA Exfoliating Solution and the Cleansing Balm are a testament to the brand's commitment to creating high-performance products grounded in nature, supported by science, and inspired by life.
For anyone wishing to overcome dullness and attain smoother, more radiant skin, the AHA Exfoliating Solution is a game changer. It effectively eliminates dead skin cells and improves skin texture with a robust blend of 15% AHAs, including Lactic Acid and Glycolic Acid. Prickly Pear adds exfoliating properties without creating discomfort, while Cucumber, Chamomile, and Aloe soothe and hydrate your skin, leaving it baby-soft and shining.
The Cleansing Balm is another standout product that dissolves away makeup and pollutants with ease, leaving your skin smooth and nourished. It boosts brightness and reduces obvious signs of aging by containing vitamin C-rich Kakadu Plum and Acerola Fruit. Antioxidant effects are provided by Illawara and Burdekin Plums, while Abyssinian and Meadowfoam Seed oils soften, smooth, and condition the skin. As a result, your skin is properly cleansed and has a healthy, nourished radiance.
Available at Sephora.sg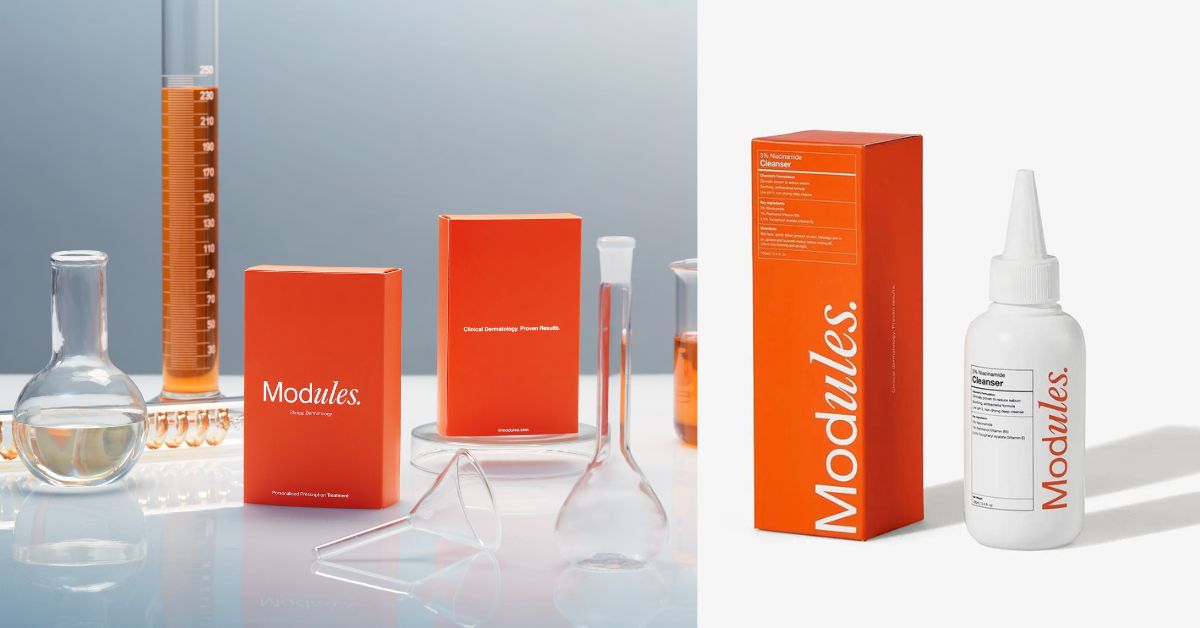 With a strong focus on formulating products that deliver real results, Modules sets itself apart by prioritising efficacy, expertise, and personalisation. The brand's unwavering belief in the power of great formulations, crafted by pharmacists rather than relying on celebrity endorsements, is a testament to its commitment to delivering truly transformative skincare experiences.
Modules is unique in that it offers customised skincare. The company offers individualized treatments since it understands that no two people have the same skin demands. Modules makes customised skincare accessible and inexpensive by providing the comfort of speaking to a doctor without having to leave the comfort of home. Simple speak to a doctor through their online consultations and a customised formula will be sent straight to your doorstep.
Try out their Clinical Essentials Kit, a 3-step kit that offers a simple yet effective routine that perfectly complements your personalized Modules treatment. Each product within the kit is carefully formulated with clinically-proven ingredients, ensuring that you receive the best results for your skin. The kit includes the 3% Niacinamide Cleanser, 23% Ascorbic Acid Serum as well as the 16 Amino Acid Moisturiser. 
What sets this Clinical Essentials Kit apart is not only the exceptional quality of each product but also the incredible value for money it offers. By purchasing the kit, you save 20% compared to buying each product individually.
Get yours today at modules.skin
Looking for our tried and tested recommendations for all things beauty, don't forget to check out our monthly beauty reviews that cover all things skincare, makeup, haircare, fragrance and more!