beauty
Skincare, Haircare and Makeup Review: Our Favourite Tried and Tested Beauty Products for 2023
Published Date
: 28 Feb 2023 10:00

Read all about the new beauty products we tried this month from skincare, hair care, makeup and more. What we loved and whether it's worth your time.
Constantly on the hunt for the best beauty products in Singapore? As fans of all things beauty, nothing excites us more than new products and launches! 
Follow us as we discover the best of skin, hair and makeup brands for every month - both local and international - we try, test and tell on these beauties.
Baskets at the ready! Here are the best skincare, haircare and makeup products that we tried this month, along with what we loved about each of them.
February Beauty Product Reviews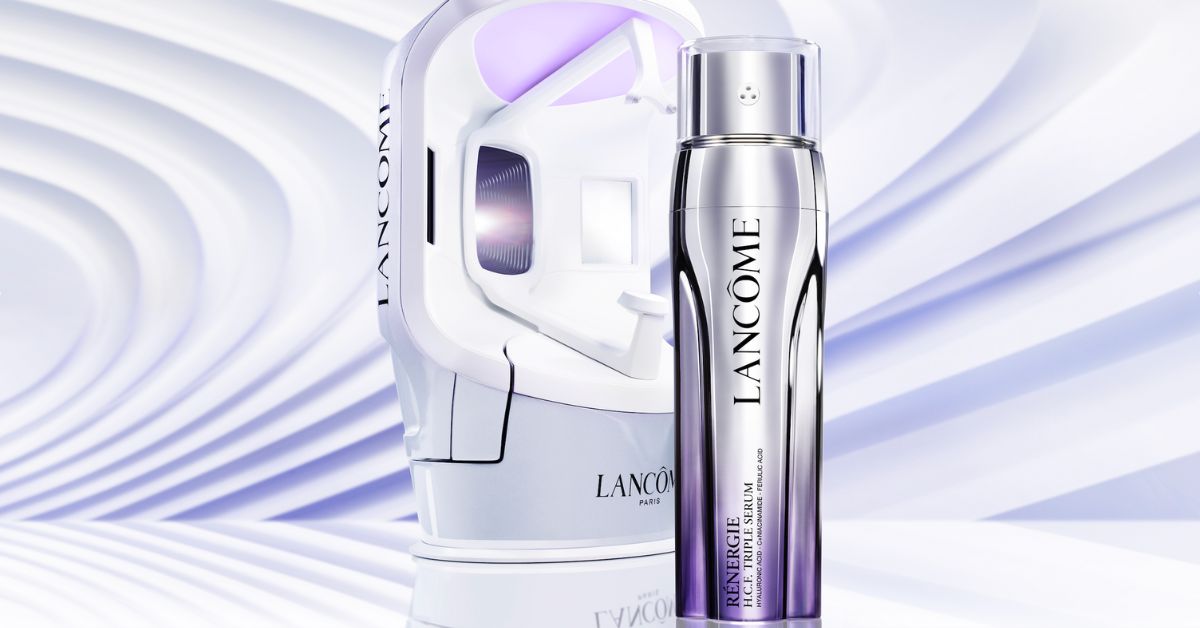 If you're looking for a product that can improve volume loss, visibly reduce wrinkles and brighten dark spot appearance, check out the new Rénergie H.C.F. Triple Serum by Lancome. High-performing anti-ageing skincare enters a new age with the release of this newest serum. The serum is inspired by the most recent regenerative science and backed by more than 40 years of bioengineering research. 
Combining three potent active components that were previously believed to be incompatible, Hyaluronic Acid, C+Niacinamide, and Ferulic Acid. Lancome has achieved the seemingly impossible with this ground-breaking formulation. As a result, your skin will be transformed and your beauty regimen will reach new heights thanks to a triple dosage of the best skin renewal and rejuvenation available!
Vanilla Luxury Raves: A triple-dose serum with effective, high-grade ingredients - what more can we ask for? Lancome's Rénergie H.C.F. Triple Serum is a game changer to the skincare market with its new high-tech pack design. With each derm-active capsulated within separate chambers and squeezed through the triple nozzle to maintain a fresh mixture. Overall, the blended texture is lightweight, smooth, and fast-absorbing and you can expect a delightful yet sensorial experience when applying it to the skin.
Lancome Rénergie H.C.F. Triple Serum 50ml ($217) is available for sale at all Lancôme counters, department stores, Lancôme e-Boutique and Lazada. Also available at Sephora from March onwards.
Pop-up alert! From 24th February to 2nd March, customers can head down to Metro Paragon to discover the Lancôme Rénergie H.C.F. Triple Serum and learn more about the incredible anti-ageing and restorative properties on different layers of the skin. Lancôme's Skin Screen service will also be available – exclusive deals and special activities await.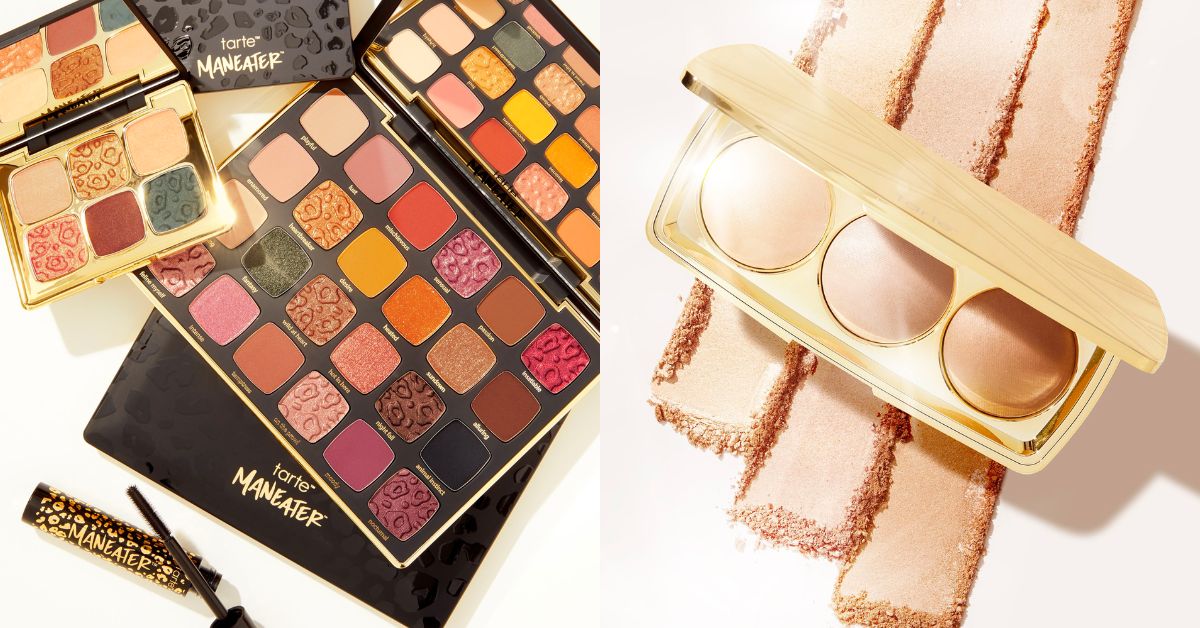 Are you on the hunt for amazing makeup products to add to your collection? Then you want to know what's new at Tarte! 
The Tarte Maneater Collection contains two eyeshadow palettes with amazing shades we absolutely adore. The Maneater™ After Dark Eyeshadow Palette ($86) is the largest and fiercest Maneater palette yet with 24 beautiful everyday shades. The palette contains 11 mattes, 9 shimmers and 4 sheens, filled with warm neutrals, golds, coppers and berries. Perfect for everyday to dramatic looks, both day and night. 
Meanwhile, The Maneater™ Eye Shadow Palette ($35) is a mini palette that is perfect for you to take along on the go. Featuring warm tones with 3 matte and 3 shimmer shades, suitable for an everyday neutral look. 
What's more, the palettes are infused with Amazonian clay and you can expect intense payoff and seamless blending. That's how we know an eyeshadow palette is good.  
The Shape Tape™ Glow Bar Palette ($69) is one of Tarte's best-selling products. This glow bar palette is suitable for all skin types, be it for combination, dry, normal or oily skin, which is what makes it a popular highlighter palette in the market. Using Amazonian Clay Diamond Complex™, which is a unique blend that reflects light to reduce skin discolourations, dullness, and dark spots. What's more, this palette contains three universal shades: Champagne Blur, Bronze Glow and Sunlit to help smoothen, sculpt and brighten the face. Giving a radiant and satin finish, expect glowy skin in no time!
Vanilla Luxury Raves: We're all fans of Tarte products given their amazing shades, formulations and ease of application. Even more so with this range as it comes infused with Amazonian Clay, allowing for a smooth yet lasting application and better deliverability at the same time. And with those illuminating and shimmery shades, you can definitely achieve a flawless and radiant look that's sure to turn heads! 
Tarte products are available at Sephora.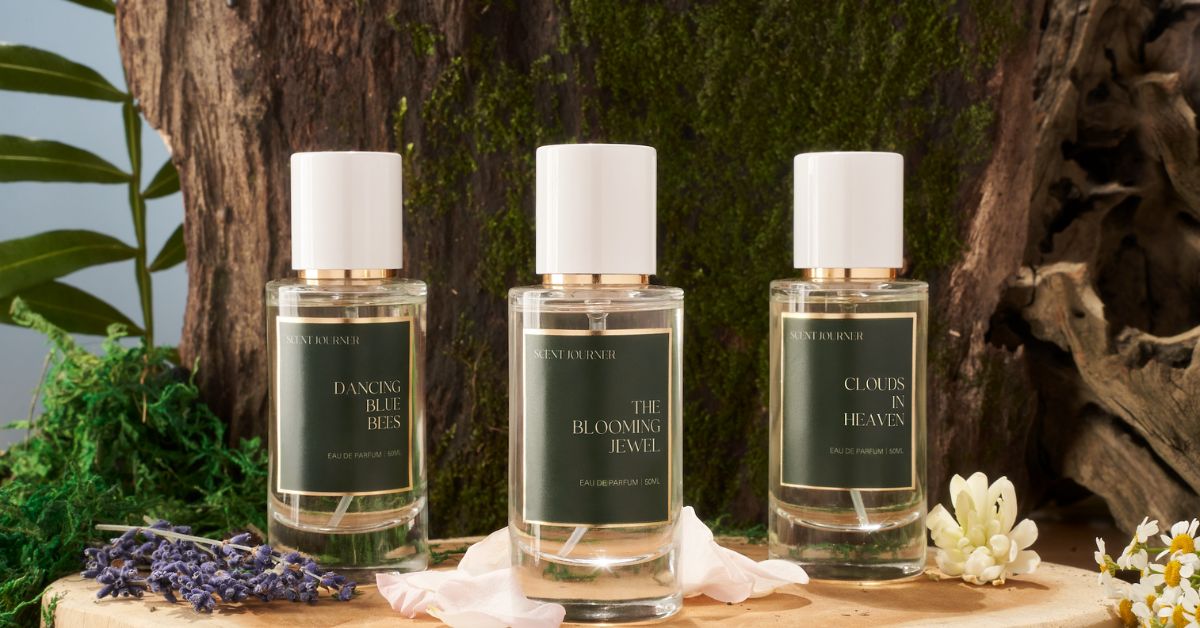 Scent Journer is a Singaporean-owned perfume brand that takes a mindful and ethical approach when it comes to crafting fragrances. The brand uses only natural ingredients that are ethically sourced, and each fragrance is specifically designed to uplift your mood and leave you feeling your best. We all know that sense of smell has the power to affect our emotions, memory, and overall well-being, and Scent Journer understands this better than anyone. With their wonderful fragrances, Scent Journer takes you back to a happy place, allowing you to feel an incredible sense of joy and contentment.
In the month of Valentine's, Scent Journer has launched the Lover's Scent-sation Set and Wanderlust Couple Set as a perfect gift for your significant other. Luxurious pairs of perfumes that are made mindfully and ethically. Treat your special someone and yourself with a pair of Scent Journer perfumes and double the love with matching scents!
Scent Journer's Best Seller Bundle ($188) makes a perfect gift for any occasion. Containing everything you need to feel empowered and gets your mood uplifted throughout the day. The bundle comes with a 50ml and 10ml bottle of perfume with varying scents for you to choose from. With a list of recommended usage for their iconic trio scents. Kickstart the morning with The Blooming Jewel which contains a rosy floral fragrance for a positive and uplifted mood. Followed by Dancing Blue Bee which is an aromatic and calming floral fragrance, and is perfect for a stress-relieving and mindful afternoon. Lastly, drift into the night with Clouds In Heaven which is inspired by Singapore's very own Pandan Chiffon Cake. With sweet and creamy undertones, this scent contains a sensual touch and is perfect to unwind with. 
Vanilla Luxury Raves: This Singapore-based perfume company has a mission to empower women to feel at their best by creating mindfully-formulated fragrances, and we love to hear that. The fragrances are made using only the highest quality ingredients, which are sourced ethically. Each active ingredient is carefully selected with the aim of supporting and enhancing overall well-being on a daily basis. What's more, the fragrances contain over 85% natural-origin ingredients and absolutely no synthetic fillers!  
Available on Scent Journer's website.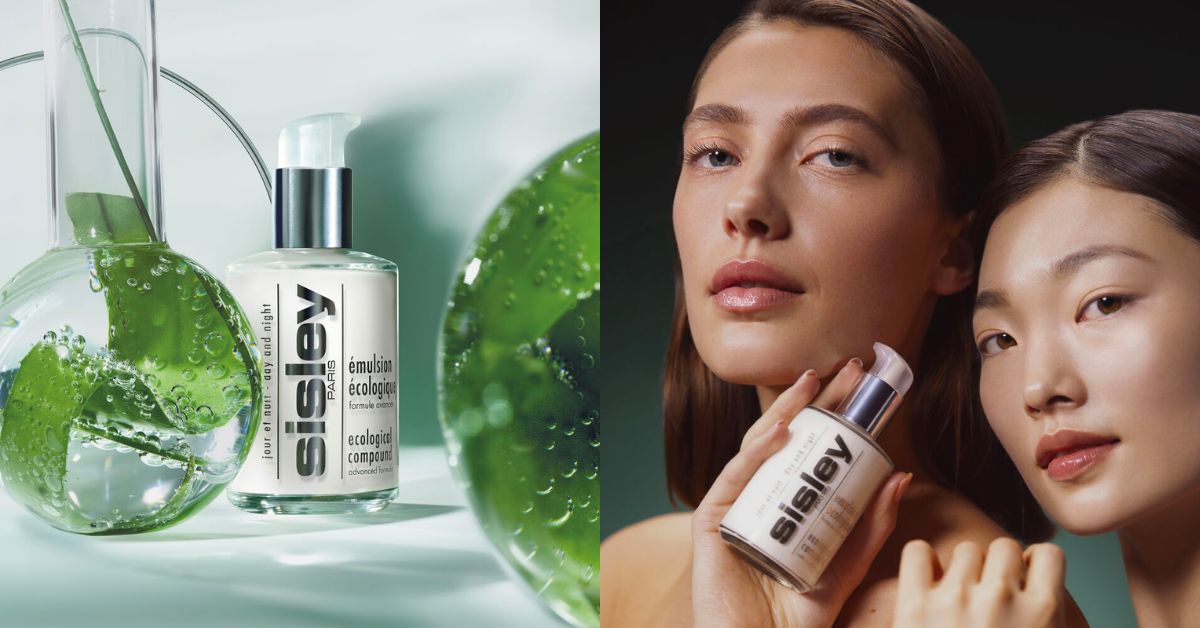 An international success and gold standard for skincare that captivates generations of users worldwide, Sisley Ecological Compound holds a special place in the hearts of those who've tried it. 
Sisley has been at the forefront of microbiota science since the very beginning and understands how to balance and serve the skin's needs. With an incredible formula that helps balance the skin's ecosystem, reinforces its natural immunity and boosts its vital functions. Sisley has taken the Ecological Compound to the next level with a new advanced version, incorporating 40 years of scientific discoveries. 
Even better now than ever before, the Sisley Ecological Compound Advanced Formula ($320) includes a new blend of key ingredients like Burdock and Meadowsweet extracts. This formula is just perfect for everyone, no matter your age or skin type. An absolute must-have in any skincare routine, all year round.
Vanilla Luxury Raves: This iconic skincare product has won the hearts of many since its creation in 1980, and it gets even better with its newly improved formula. With new key ingredients that help balance and strengthen the skin, the Sisley Ecological Compound Advanced Formula is fluid, comfortable and non-greasy when applied and leaves an amazing matte finish. What's more, we love that it can be used by all skin types and ages, men and women. 
Sisley Ecological Compound Advanced Formula ($320) is available on Sisley's website.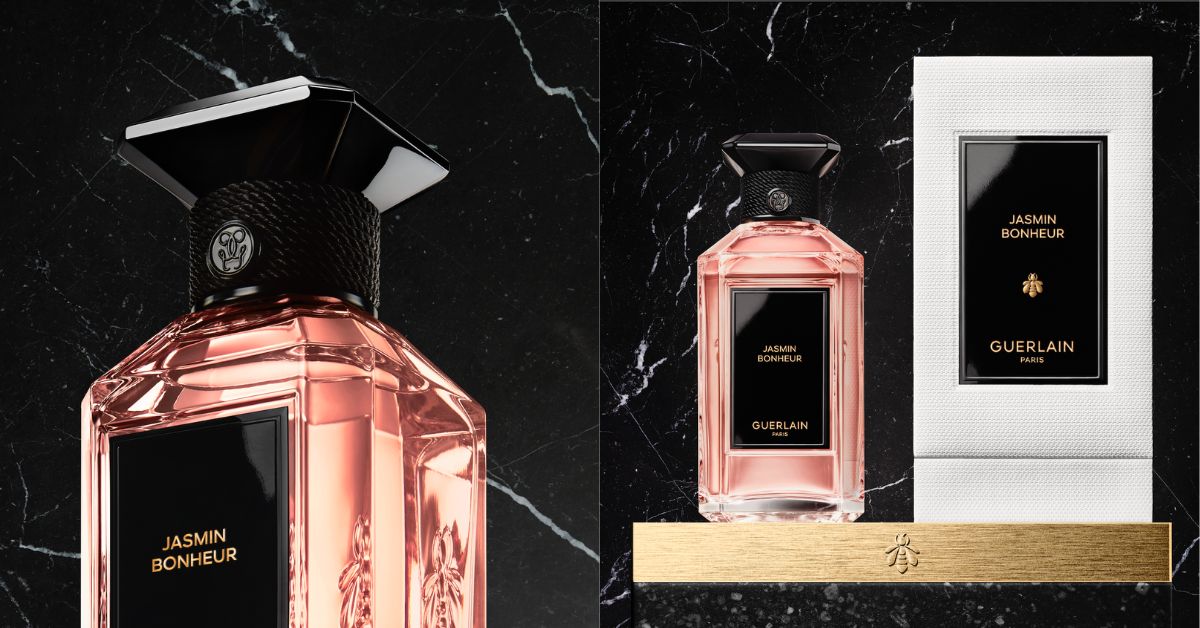 Jasmin Bonheur is the first jasmine fragrance crafted for Guerlain's L'Art & La Matière collection.  The white jasmine bloom has been coloured by the Guerlain perfumers with hues like apricot, rose, and iris, making it appear joyful and pleasant. This scent embodies French joie de vivre and contentment.
Jasmin Bonheur presents Jasmine with a novel and distinctive approach. Jasmine is typically known for its nocturnal sensuality, but Guerlain has blended it with vivid sunlight to make a more joyful and energetic scent. An exquisite chypre base with traditional elegance and woody notes of moss and vetiver balances out the fruity flowery scent. A delicate and joyful apricot-pink colour that exudes sunlight adorns the renowned L'Art & La Matière bottle.
Furthermore, Guerlain offers multiple personalisation plates which you can add to your bottles for customisation. The Matisse Collection has launched a new exceptional plate Maison Matisse Exceptional Plate ($220). All L'Art & La Matière bottles can be customized with a new, limited-edition coral cotton cord that was designed to resemble the apricot-pink tint of Jasmin Bonheur.
Vanilla Luxury Raves: Guerlain's first ever jasmine fragrance for its L'Art & La Matière collection, and it does not disappoint. Guerlain created the perfect jasmine as its Guerlain Perfumers capture the essence of dawn-harvested, delicate jasmine flowers and combine two jasmine varieties in precise proportions. As a result, a sensual and fresh jasmine fragrance that captures fruity notes. Nothing screams lovely more than the beautiful pink shade that bursts with sunshine lurking Jasmin Bonheur's iconic L'Art & La Matière bottle. A staple for our dresser!
Guerlain Jasmin Bonheur comes in three sizes (50 ml, 100 ml, and 200 ml). Available in-store at Guerlain outlets in Singapore.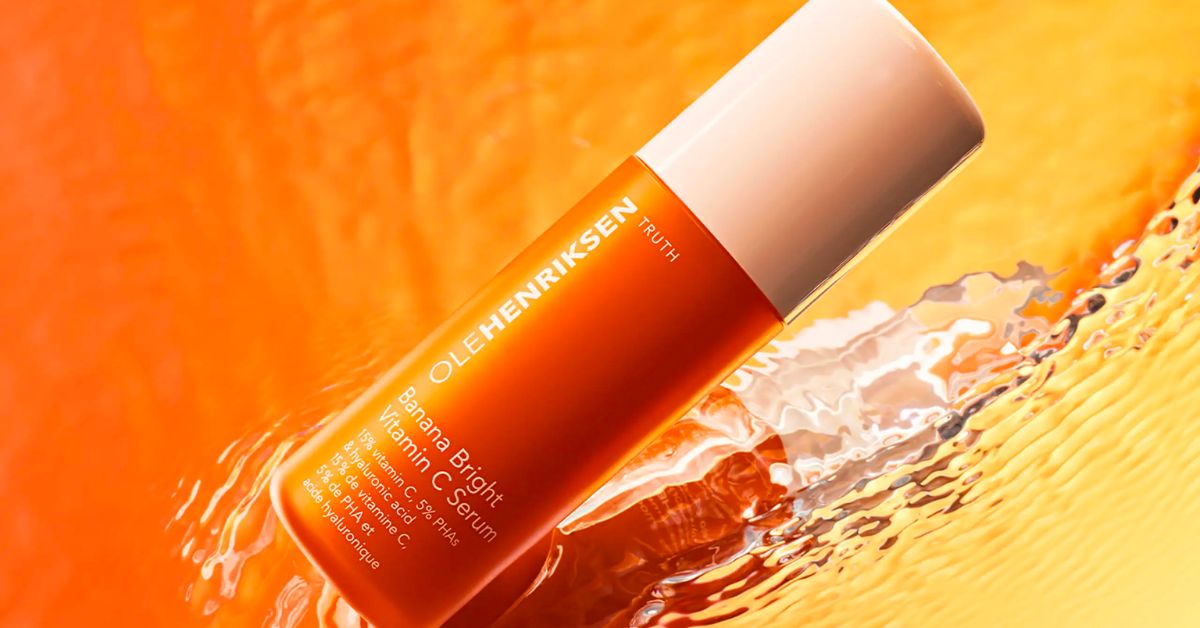 Want to achieve brighter and bouncier skin in just 7 days? The Banana Bright Vitamin C Serum by Ole Henriksen is able to do just that and more!
Perfect for all skin types, whether it is normal, oily, combination or dry, Ole Henriksen believes a daily dose of vitamin C can produce amazing results for your skin. Add it to your skincare routine and watch how this powerhouse ingredient allows your skin to look youthful, glowing and fresh. 
The Ole Henriksen Banana Bright Vitamin C Serum ($102) is unlike anything you have ever used. This serum from Ole Glow® is a potent blend of three notable ingredients: exfoliating acids, vitamin C, and banana powder-inspired pigments. Together, the ingredients in this exclusive formulation help to instantly brighten your skin while shielding it from damaging pollutants. Furthermore, the serum contains hyaluronic acid, which is amazing for hydrating the skin and supporting the face's natural moisture barrier. Expect to achieve skin that is healthy and plump in days!
Vanilla Luxury Raves: We can all vouch for the range of effective skincare by Ole Henriksen and this Banana Bright Vitamin C Serum holds a special place - right on top! A powerful age-defying serum with an irresistible formulation containing 15% vitamin C, 5% PHAs and hyaluronic acid. But, don't take my word for it - if you want brighter and bouncier skin, try it out for yourself and watch your skin smile back with radiance!
Ole Henriksen Banana Bright Vitamin C Serum ($102) is available at Sephora.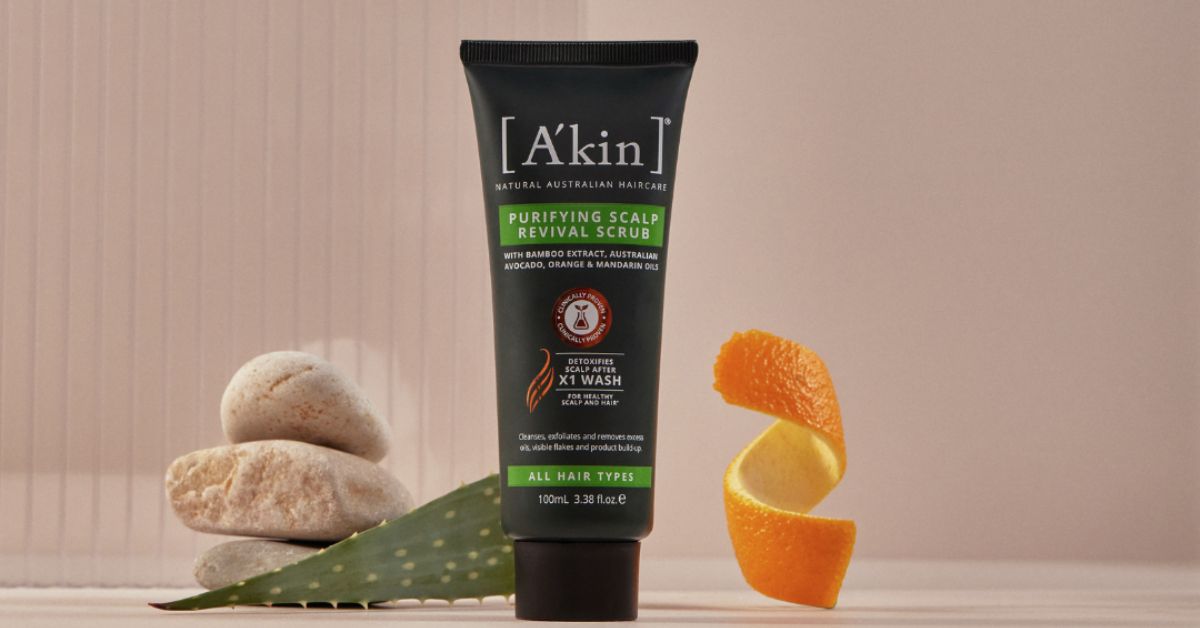 Looking for a haircare product that thoroughly cleanses the scalp? Look no further as A'kin has recently launched its new pre-shampoo treatment. A'kin Purifying Scalp Revival Scrub ($20.10) which helps to deeply cleanse, detoxify and exfoliate the scalp. 
This hair treatment is formulated with nourishing ingredients such as Jojoba and Australian Avocado Oils to support healthy hair growth and enhance natural shine. Additionally, Aloe Vera and Geranium soothe and leave the scalp refreshed. 
A'kin has gathered clinically proven results that this treatment removes 73% of visible flakes and dandruff after just one use. 85% of users also felt product build-up was removed after one use. Look forward to effective results for an affordable price! 
Vanilla Luxury Raves: Achieve healthy hair and scalp with A'kin Purifying Scalp Revival Scrub in no time! This pre-shampoo treatment leaves your scalp feeling refreshed after use as it removes product build-up and visible flakes and dandruff. Especially if you use a lot of hair styling products, or struggle with greasy hair from Singapore's weather, this treatment deeply cleanses all the gunk out. Expect hair and scalp to feel squeaky clean afterwards! 
A'kin Purifying Scalp Revival Scrub ($20.10) is available in A'kin LazMall and Shopee (McPherson's Official Store).
January Beauty Product Reviews
Dark spots be gone! Meet the latest showstopper from Fenty: the Watch Ya Tone 5% Niacinamide Dark Spot Serum with Vitamin C. This new targeted serum delivers an unforgettable glow, giving you radiant, healthy-looking and silky-soft skin. 
This serum is out to impress with its all-star formula. With ingredients such as 5% Niacinamide and Vitamin C that is amazing for minimising dark spots and discoloration to achieve an even skin tone, Licorice Root Extract that helps calm dry and irritated skin, and Camu Camu + Barbados Cherry which brightens and achieve a clear and even skin tone. Yay to brighter skin!
Vanilla Luxury Raves: We can't deny our love for all things Riri - her skincare and makeup lines included! If you struggle with dark spots or want to achieve a more even skin tone, the Watch Ya Tone 5% Niacinamide Dark Spot Serum with Vitamin C contains powerful dark spot-fighting ingredients. Incorporate it into your skin care routine and watch your skin transform with a beautiful glow. Apply to clean, dry skin every day and night for best results. 
Fenty Skin Watch Ya Tone Niacinamide Dark Spot Serum ($68) and Refill ($60) are available on Sephora.sg and in-store at Sephora. 
Here's a practical four-step age prevention method that breaks the cycle of aging by promoting skin healing, improving suppleness, and boosting shine. The newly enhanced Laneige Perfect Renew 3X series is a powerful anti-aging treatment specifically created for women in their mid-20s to mid-30s.
Starting off with Laneige Perfect Renew 3X Skin Refiner, a toner to reinvigorate skin to weather harsh external conditions; hydrates and soothes irritated skin while tightening and firming up pores. The highly-concentrated and nutrient-rich toner is also formulated with a fast yet non-sticky finishing that penetrates skin deep. 
Next Laneige Perfect Renew 3X Signature Serum is 3 types of age prevention serum capsulated into one. It is an age-preventive serum with 1.51X synergy that is more effective in targeting different layers of skin while using pH 5.7 skin-friendly ingredients suited for all skin types.
Laneige Perfect Renew 3X Emulsion, works as a skin base to maintain and nourish skin appearance, adjusts the oil-moisture balance of the skin and strengthens its base to prep skin to optimize and absorb. Achieve results of a rich and bouncy coat of foundation with maximum hydration over time.
Also, Laneige Perfect Renew 3X Cream, a 60-second rich and highly dense buttery formula containing 3X RE.D flavonoid, peptide and retinol helps achieve a more glowy outlook, reduce skin wrinkles and firm up skin with its active ingredients. 
Vanilla Luxury Raves: We're obsessed with Laniege and their quality ingredients such as RE.D flavonoid, peptide and retinol in their new range. This new range is the perfect addition to your skincare routine, especially if you are in your 30s and consider anti ageing skincare. An easy to follow, complete regimen, the Perfect Renew 3X series is kind to irritated skin and nourishing to complexions that need that extra boost. 
Laneige Perfect Renew 3X series is available at LANEIGE Boutiques, Laneigeonline, Shopee and other key Departmental stores. It will also be available at Sephora from 26 January 2023. 
Hot dresser alert! Chantecaille's award-winning Bio Lifting Serum+ now comes in a limited-edition deluxe sized, red-and-gold bottle to commemorate the Year of the Water Rabbit. 
Formulated with a blend of proven botanical actives such as plant stem cells and peptides, it helps to lift and firm the skin, reduce fine lines and wrinkles as well as restore a youthful and radiant glow. 
Decorated in red for good fortune, the limited-edition Bio Lifting Serum+ was created to celebrate the Year of the Rabbit. The deluxe size is 20ml larger than the standard bottle and only available until stocks last. 
Crafted in Switzerland with the highest quality pure botanicals, this silky, hydrating serum is infused with a boosted formula which boasts plant stem cells and five innovative peptides plus skin-tensing and brightening botanicals that leave skin looking lifted, brighter and rejuvenated. 
The newest Matrixyl anti-wrinkle lipo peptide coupled with botanical plant stem cells visibly smoothes horizontal and vertical wrinkles. Sustainably-derived Cocoa Peptides fight blue light pollution from all screens to reduce the appearance of fine lines and wrinkles.
Vanilla Luxury Raves: Botox in a bottle - the highly acclaimed, Chantecaille's award-winning Bio Lifting Serum+ needs no introduction. Known for its ability to diminish wrinkles and improve skin texture, this lightweight serum is an investment in your skin's health. 
Get the most of your serum by applying twice a day on clean skin, before your moisturiser. Ideal for all skin types and an especially indulgent treat for your night routine. Lift, tighten and say hello to brighter skin the next morning! 
Chantecaille is available at TANGS at Tang Plaza and Takashimaya Department Store.
Introducing the new and improved Extra Care Collection, products are infused with the revolutionary Bio-Restore Complex, a naturally derived damage-reversing technology that gives deeper penetration and stronger repair to restore and revitalise outer and inner strength of hair fibers from roots to tips. With improved formulation containing exotic natural ingredients and advanced repair actives, expect hair and scalp to feel silky and clean! 
Look forward to five variants in this newly improved collection: Moist Recovery Shampoo, 8 Precious Oil, Ginger Scalp Purify, Volume Fortify, and Anti Hair Loss.
Vanilla Luxury Raves: The Schwarzkopf Extra Care Collection comes in products that each cater to different hair concerns such as achieving hair health, scalp satisfaction and treating anti hair loss. We love that they use key ingredients such as hyaluronic acid, tri-active complex and ginger. Best of all, these can be found at your trusted Guardian stores and online so adding damage-reversing technology to your haircare is as easy as it is convenient! 
Schwarzkopf's Extra Care Collection is available at Guardian stores and Schwarzkopf's 
Flagship E-store at Lazada Singapore and Shopee Singapore. 
Welcome nourished and healthy hair with mise-en-scène's new Hello Bubble collection! The Hello Bubble Foam Hair Color now comes in a brand new formula and 5 new trendy colors - expect better color adherence and hair conditioning effects for softer hair. If you want to give your hair an insta-glow up, here's your chance to do so! 
This Hello Bubble All Star Collection is inspired by K-pop girl group BLACKPINK to give curated damage care solutions for color-treated hair. Comes in their All Star Strengthening Shampoo, Conditioner and Treatment - with key ingredients such as Biotin that is essential for strengthening limp, flat hair and their Double Bonding Ampoule which tames frizz and deeply nourishes the hair. 
Vanilla Luxury Raves: If you love a fun and easy self hair-dye experience, mise-en-sčene's Hello Bubble Foam Hair Color is simple to use with its ultra-adhering Cream Bubble that creates finer bubbles - all you have to do is mix and lather on your hair and you can expect a vivid glow-up after! The All Star collection is amazing for stronger hair follicles and worth a try as their products are packed with biotin boosters and plant-based protein tricomplex that are essentials to fighting damaged hair - perfect to incorporate into your hair care routine. 
mise-en-scène Hello Bubble Foam and Hello Bubble All Star collection are available at Watsons in-store and e-store, Lazmall, Shopee Mall. If you're not sure which hair color is suitable for you, try out their collection of colors using their virtual hair service at https://www.hellomycolor.com/ (mobile only). 
Tired of all the festivities and indulging, we bet your skin is craving hydration and comfort! Sigi Skin's Tea-Tox Sheet Masks come formulated with highly potent tea extracts, and pack a concoction of powerful antioxidants, anti-ageing, and anti-inflammatory ingredients. 
Containing five magic ingredients – 20% Lactobacillus Ferment, Kombucha extracts, Yuzu extracts, Galactomyces Ferment Filtrate (or fermented sake), and Hyaluronic Acid, it aims to restore and balance urban skin. All while protectecting it from environmental aggressors for a healthy, happy complexion. 
Made with a silky, high thread-count microfiber mask material, the mask is infused with tea and offers multiple benefits such as deeply hydration to parched, dehydrated skin; soothing skin inflammation and minimising the appearance of fine lines and pigmentation. You can also look forward to skin elasticity and a stronger skin barrier. 
Vanilla Luxury Raves: Make no mistake, this is no ordinary sheet mask. The silk and high-thread count, microfibre mask is specially designed to comfortably hug your skin.  There's also a very generous 27ml of hydrating extract in each Sigi Skin Tea-Tox Sheet Mask, which means any excess should go to other parts of your body that need some TLC. Elbows, knees, or your neck - they'll all be thankful for it!