beauty
Skincare, Haircare and Makeup Review: Our Favourite Tried and Tested Beauty Products for 2023
Published Date
: 25 Sep 2023 10:00

Read all about the new beauty products we tried this month from skincare, hair care, makeup and more. What we loved and whether it's worth your time.
Constantly on the hunt for the best beauty products in Singapore? As fans of all things beauty, nothing excites us more than new products and launches! 
Follow us as we discover the best of skin, hair and makeup brands for every month - both local and international - we try, test and tell on these beauties. Baskets at the ready! Here are the best skincare, haircare and makeup products that we tried this month, along with what we loved about each of them.
The Best and Latest Skincare Review: Our Favourite Tried and Tested Skincare Products for September 2023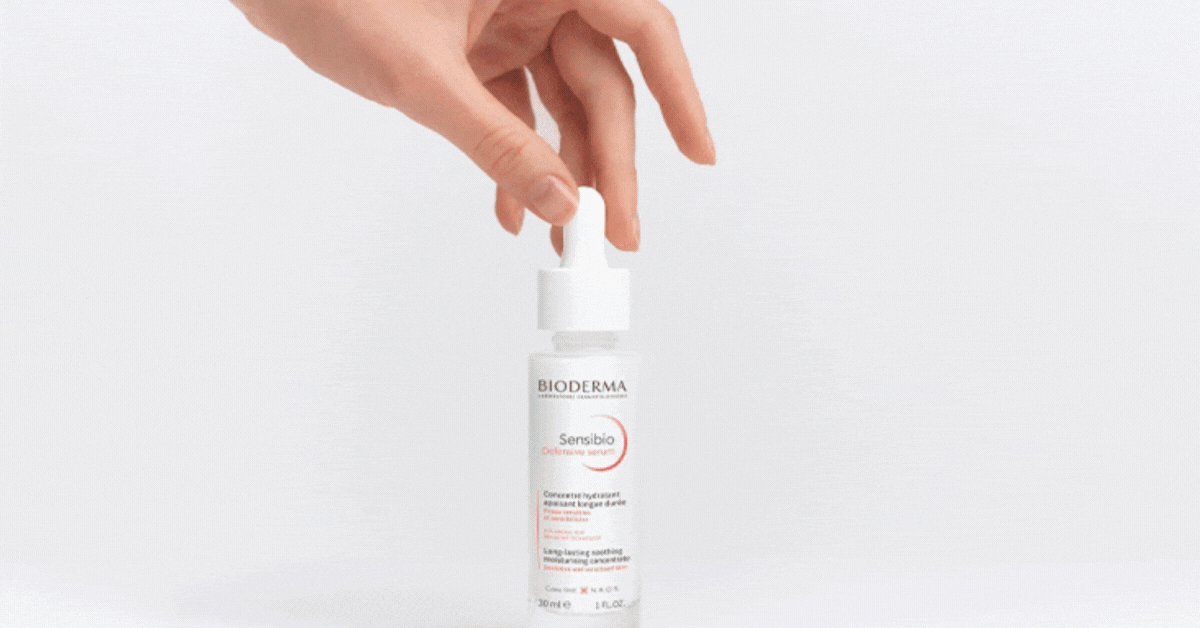 Discover BIODERMA's Sensibio Defensive Serum (S$50.50, U.P.S$72.20), a sophisticated skincare solution meticulously crafted to tackle the underlying causes of premature aging and skin sensitivity. Rooted in a profound understanding of ecobiology principles, this serum prioritises the well-being of your skin's ecosystem, ensuring enduring health. Breaking away from conventional skincare, this defensive serum boasts a distinctive defensive technology that empowers your skin to combat ageing at its core. It addresses the various triggers of sensitive skin and premature aging, effectively diminishing skin reactivity and countering the repercussions of daily aggressions.
Presenting a multitude of advantages, the serum also helps with immediate and sustained soothing, antioxidant shielding against free radicals, and fortification of your skin's innate defense mechanisms. It diligently addresses the outcomes of premature aging, reducing the appearance of wrinkles and fine lines, restoring your skin's natural radiance, and delivering 24-hour hydration. 
Vanilla Luxury Raves: Do you know about 'Inflamma- ageing'? Premature ageing caused by sin inflammation can lead to wrinkles, fine lines and dehydration. With its lightweight, milky texture, the formula swiftly absorbs, ensuring exceptional tolerance, even for those with sensitive or sensitised skin – making it the perfect daily ally for your skincare routine! Key ingredients such as carnosine and vitamin E provide robust antioxidant protection, while tetrapeptide-10 fosters effective epidermal recovery. Additionally, red sage polyphenols work to curtail skin hyper-reactivity and inflammation caused by environmental pollution. Soothing skincare that nourishes while it comforts and repairs - what's not to love!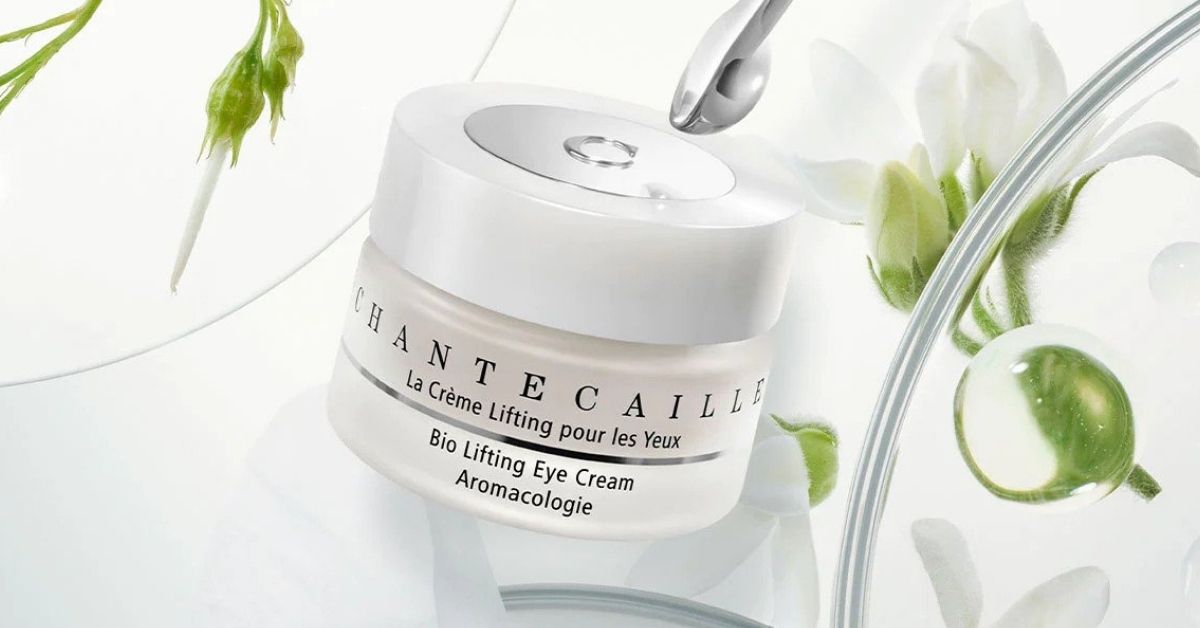 Chantecaille is a pioneering advocate for clean, botanical skincare and cosmetics, setting industry standards by championing products free of harmful chemicals like Phthalates, Sulphates, Detergents, Mineral oil, Petrolatum, Synthetic colors, fragrances, and GMOs. As a vegan-friendly brand, they continue to lead the way with innovations like the Bio Lifting Collection, which harnesses the power of plant stem cells to lift, reshape, re-plump, and firm the skin.
Enter the Chantecaille Bio Lifting Eye Cream(S$404), a groundbreaking addition to the Bio Lifting Collection. This luxurious multi-action eye cream boasts a microplastic-free formula, enriched with a potent de-puffing peptide, revitalizing botanical sugar, active botanicals, and an immediate tightening agent. Representing the next generation in botanical eye treatments, it effortlessly reduces the appearance of fine lines and wrinkles, revitalising the delicate eye area upon application. 
Vanilla Luxury Raves: In addition to its breakthrough formulation, this formula delivers long-term, visible results, targeting dark circles and enhancing expression lines around the eyes. Daily use ensures eyes are left visibly hydrated, smoother, and more lifted. Clinical results demonstrate its efficacy, with visible improvements in skin firmness, elasticity, and the reduction of under-eye wrinkles. In just four weeks, you can expect a transformed eye area, and in eight weeks, your skin will feel more supple, hydrated, and visibly firmer. 
Chantecaille is available at TANGS at Tang Plaza and Takashimaya Department Store.
Presenting the new and enhanced L'OCCITANE Immortelle Divine Cream (S$193): crafted with Immortelle Essential Oil and three Immortelle extracts to surpass the effectiveness of popular skincare ingredients like Retinol, Vitamin C, and Vitamin E. Witness the transformation as your skin becomes visibly firmer, smoother, and more youthful, a testament to the cream's resilience-boosting power against external aggressors and the effects of time. It takes on the seven primary signs of aging, revealing results within just 28 days! Gentle yet potent, the Immortelle Divine Cream features Immortelle Super Extract, a natural alternative that rivals Retinol's renewal capabilities without the harsh side effects, diminishing the appearance of wrinkles and enhancing skin firmness. 
Vanilla Luxury Raves: A natural alternative to Retinol, the new and enhanced Immortelle Divine Cream has real numbers to back that skin transformation. Clinical tests have proven a remarkable 2X increase in skin firmness, a 22% reduction in facial wrinkles, and a resounding 91% agreement among Asian women that wrinkles are visibly smoothed. When it comes to age spots, the cream goes beyond Vitamin C with Immortelle Super Extract's robust pigmentation-fighting power. Moreover, it offers superior antioxidant protection compared to Vitamin E, thanks to Immortelle Essential Oil's impressive 2X stronger antioxidant prowess. 
Need more? From now until October 6, 2023, sign up and receive a complimentary 4-pc Immortelle Skincare Sample Kit here! Try out the exceptional benefits of L'OCCITANE's Immortelle Divine Cream yourself at L'OCCITANE boutiques nationwide and online.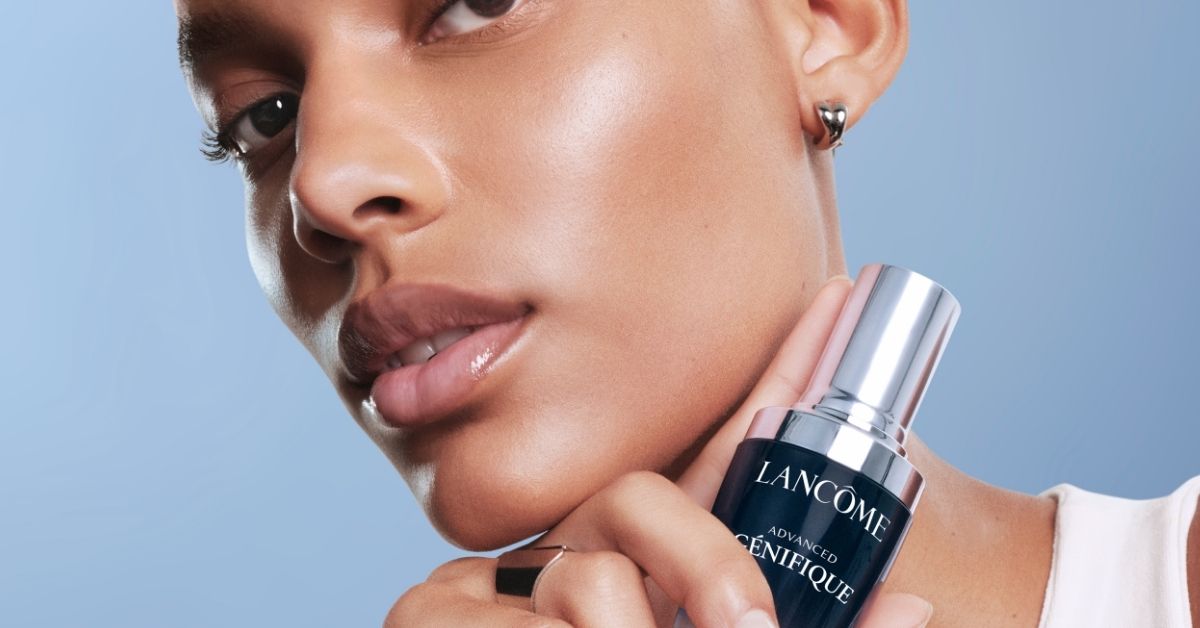 With a long list of accolades (9 patents and over 380 beauty awards) to back this iconic formulation, the Lancôme Advanced Génifique Serum (S$143 for 30ml, S$191 for 50ml and S$260 for 75ml) is a must-have for all skincare lovers. This serum goes beyond flowery promises, delivering tangible results by nourishing, repairing, and strengthening your skin's natural barrier. What sets Advanced Génifique apart is its cutting-edge approach to skincare. With every bottle, you harness the power of 6 billion pre- and probiotic fractions, specifically chosen for their impact on the skin microbiome. These fractions are extracted using advanced biotechnology, ensuring their purity and effectiveness. Prebiotics provide essential nutrients to your skin's microbiome while probiotic fractions work harmoniously to promote your overall skin health. To enhance this repairing action, Advanced Génifique also includes Hyaluronic Acid, known for its ability to plump and smooth the skin, as well as vitamin CG to improve skin tone and quality. This serum is a comprehensive solution designed to address various skin concerns.
Vanilla Luxury Raves: Plump, smoothen and get the hydration kick that your skin is craving with the Lancôme's Advanced Génifique Serum. 
And don't just take our word for it; Lancôme's Advanced Génifique Serum is already a beloved icon among women worldwide, with one bottle sold every 3 seconds! This serum has stood the test of time – consistently proving its effectiveness. Even with its established success, Lancôme continues to invest in new tests to better understand how Advanced Génifique combats premature signs of skin aging caused by internal and external stressors.
Available on Lancome.com.sg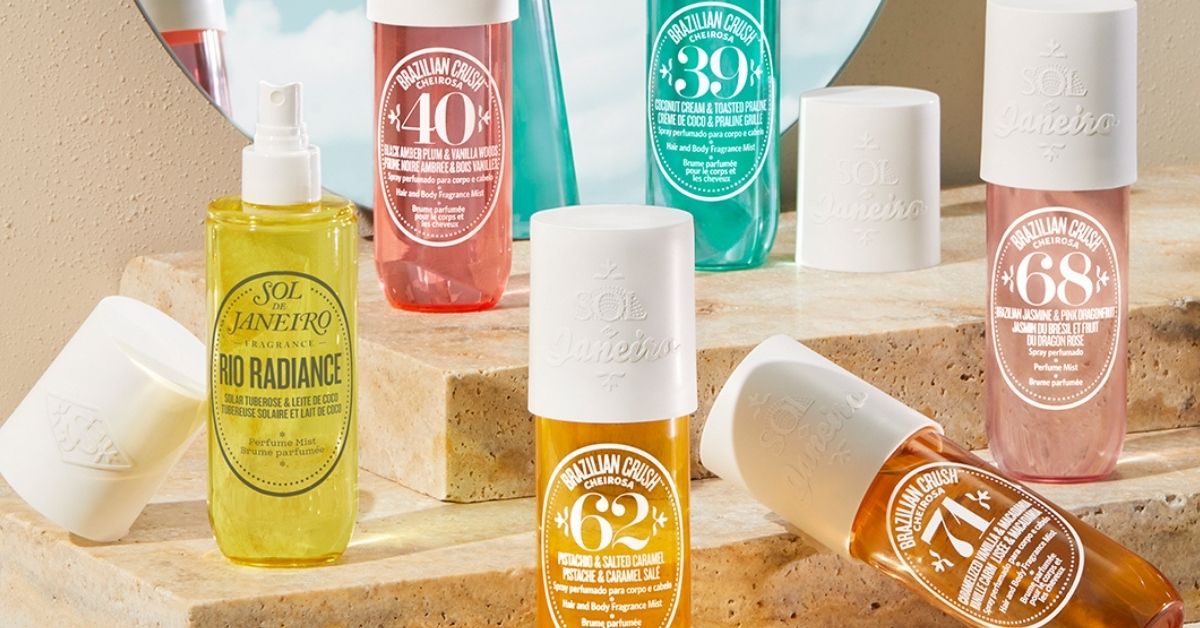 Tik-tok's famous perfume mists are finally here in Singapore – available on Sephora.com and all Sephora stores in Singapore, go get your scent of choice by Sol De Janeiro! From the warmth of sunshine on your skin to the refreshing ocean breeze, experience the allure of memories with every spray. These Sol de Janeiro perfume mists evoke recollections of tan lines and the Rio sand, harmonising the nostalgic scents of solar tuberose, leite de coco, and creamy vanilla to transport you to a vacation state of mind! Did you know that in Brazil, to be cheirosa means to smell incredibly delicious? Sol de Janeiro clearly knows what everyone wants as the line of mists aim to capture every bit of your summer memory.
Vanilla Luxury Raves: Don't know which one to pick? If you want to smell like a warm vanilla caramel cupcake, you need the Cheirosa 62 (S$38 for 90ml, S$60 for 240ml) in your life. With delicious notes of pistachio, salted caramel and vanilla, this iconic scent was inspired by "The Girl from Ipanema" – a song that became famous around the world as it highlighted the dynamic beach culture of Rio. For those looking for something more sensual and floral, opt for the Cheirosa 40 (S$38 for 90ml, S$60 for 240ml). The delicate and intoxicating notes of black amber plum, vanilla woods and musk are perfect to top off a sophisticated night.
Available on Sephora.sg.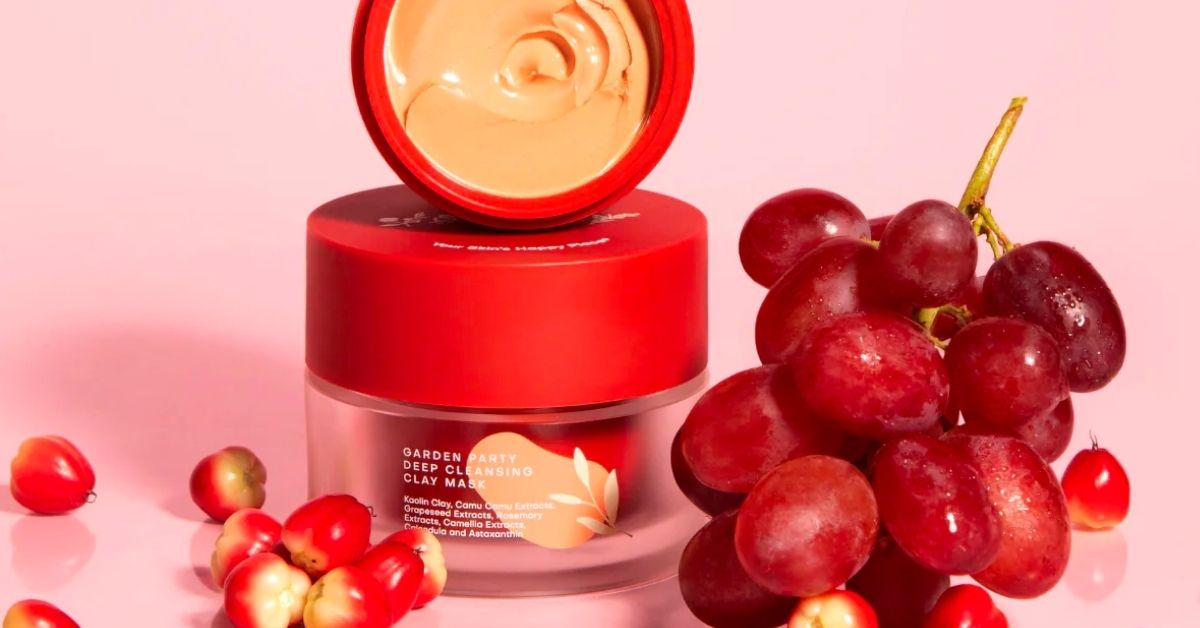 Say farewell to skin concerns with Sigi Skin's Garden Party Deep Cleansing Clay Mask (S$72)! This specially formulated mask effectively cleanses and minimizes pores, preventing breakouts while promoting optimal skin health. The unique formula features a blend of Kaolin Clay, Camu Camu Extracts, Grapefruit Seed Extracts, Rosemary Extracts, and Astaxanthin. It is designed to deeply purify your skin without robbing it of moisture, respecting and rebalancing your skin's microbiome and pH levels. The Kaolin Clay gently draws out impurities from deep within the skin, leaving your skin unclogged and blemish-free. Camu Camu, sourced from the Amazon rainforest, provides a rich source of Vitamin C, shielding your skin from environmental damage caused by pollution and UV rays.
Vanilla Luxury Raves: Grapeseed Extracts, rich in omega-6 fatty acids, strengthen your skin barrier, reduce redness, and prevent breakouts thanks to their antimicrobial properties. And let's not forget Astaxanthin, a potent antioxidant that combats dryness, improves hyperpigmentation, and minimises DNA damage. Garden Party is a soothing powerhouse for skin conditions like eczema and acne, as well as for tightening loose or sagging skin. With all of that said, it is hard to deny that the Sigi Skin Garden Party Deep Cleansing Clay Mask is your go-to solution for a refreshed and revitalised complexion.
Buy at Sigiskin.com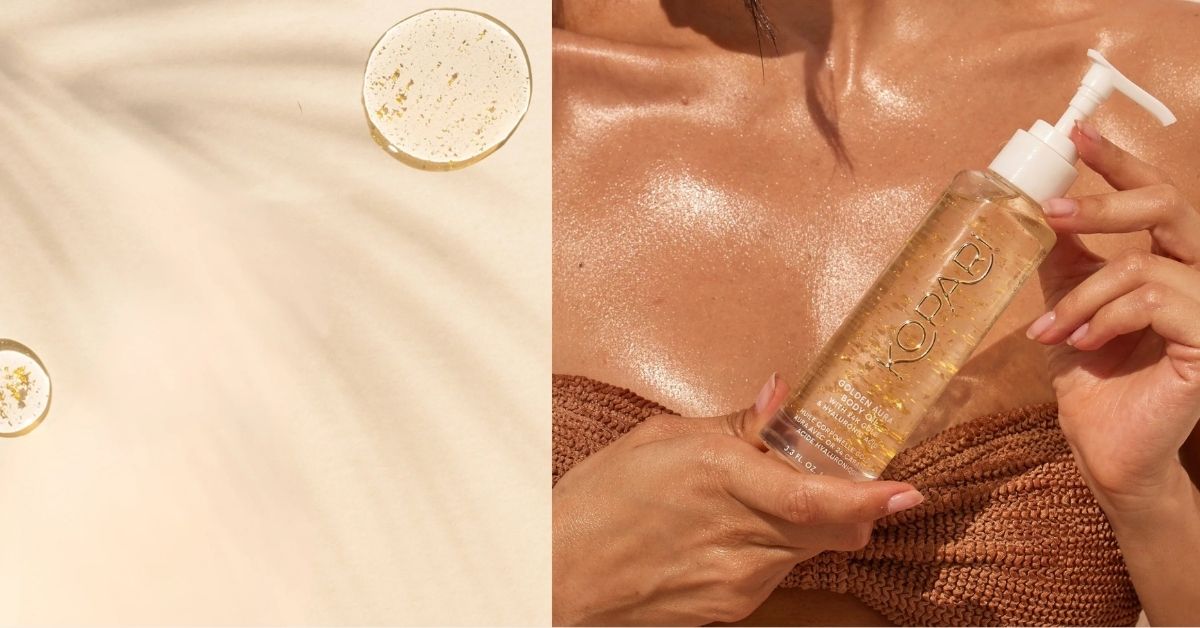 Slather your body with the clinically proven magic of the Kopari Golden Aura Body Oil (S$75), where 98% of users witnessed an immediate hydrated glow, 95% felt their skin became remarkably soft and supple, while 93% noticed a significant improvement in moisturisation. Their secret ingredient? The Microspheric Hyaluronic Acid, which deeply hydrates and maintains your skin's protective moisture barrier. They have also added the richness of pure 24K gold, which not only illuminates but also seamlessly melts into your skin, reducing redness while enhancing firmness and smoothness. 
The formula is further enriched with squalane, antioxidant-rich sunflower, shea, and coconut oils, offering skin protection and acting as natural moisturisers. 
Vanilla Luxury Raves: Enjoy the luxurious warmth of the floral scent with notes of toasted sugar, jasmine, and sweet creamy musk. For those of you concerned about the ingredient list, rest easy knowing that they have a strict "no-no list" of over 200 ingredients, avoiding phthalates, sulfates, and parabens. It's simple to use – apply generously to damp or dry skin after cleansing, and for optimal results, pair it with their Golden Aura Body Oil and Body Butter. Boost and bring your skincare routine to a whole other level with this proven formula and let your skin glow with confidence
Available on Sephora.sg.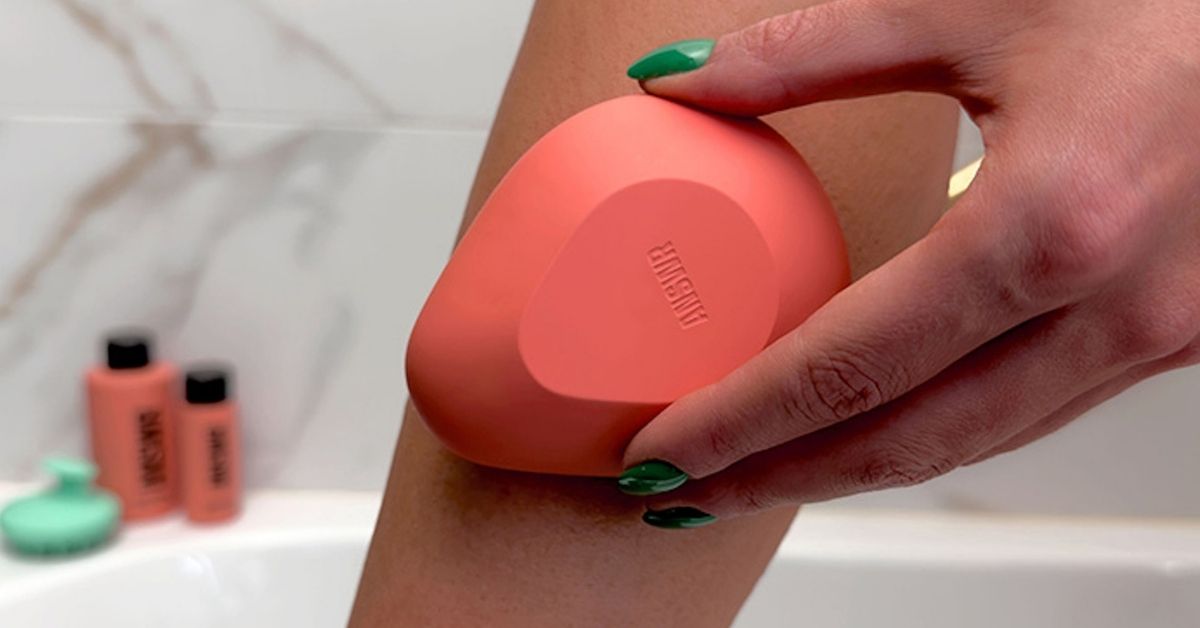 Experience smooth operator with the ANSWR Exfoliating Hair Removal Drop (S$48) a handy tool that helps you achieve incredible smooth skin, with each attempt. Say goodbye to outdated hair removal methods and join the drop squad for a touchable soft skin experience that might even surprise you. 
Not just that, notably, it helps with common skin concerns like KP, strawberry skin, and dryness through its impressive exfoliating power. Plus, it is environmentally friendly, providing long-lasting use with one drop equating to 12 razors, significantly reducing waste by up to 1200%. Embark on your journey to getting irresistibly soft skin!
Vanilla Luxury Raves: You will be glad to know that this smooth operation to baby-soft skin requires close to no effort and is extremely user-friendly. Follow the NSWR exfoliating hair removal drop guide for optimal results – pull your clean, dry skin tight, gently rub the drop in circular motions with moderate pressure on the areas you wish to treat, and for an extra touch of indulgence, moisturise your skin with body oil or cream.
Available on Sephora.sg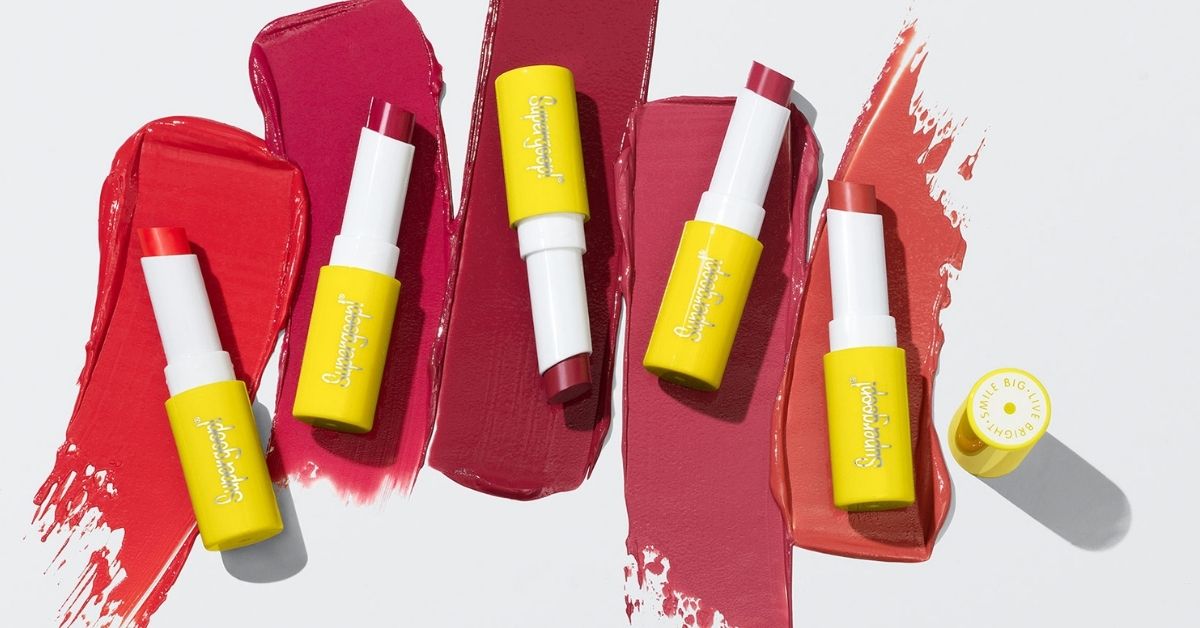 Introducing Supergoop! Lipshade 100% Mineral SPF 30 (S$38), the go-to lip color for those who seek bold, buildable hues that provide hydration and protection. Your lips are sensitive to the sun's rays, making Lipshade SPF 30 the perfect choice to nourish and safeguard this delicate skin. The Lipshade offers 100% mineral SPF coverage while delivering balmy moisture for naturally softer, smoother lips. Available in a variety of comfortable and easy-to-apply shades, the Lipshades are suitable for a wide range of skin tones. Formulated with mango, shea, and murumuru butters, Lipshade helps lock in hydration and nourish your lips. Plant-derived oils contribute to a naturally fuller and creaseless lip appearance while natural peptides and Portulaca Pilosa extracts assist in maintaining a plump and full shape.
Vanilla Luxury Raves: Hands up if like us, you forgot about lip protection from the Sun? Now it all comes easy breezy with Lipshade is a breeze! You can wear it alone for a hydrated, high-pigment lip look or build it up to achieve anything from a soft tint to high-pigment full coverage. Choose from five different shades, including Hey Y'all (bright coral), High Five (warm terracotta), Lucky Me (Rose), Obsessed (Fuschia), and Love You More (Raisin Plum) and mix and match to find the perfect shade to suit your style for the day! 
Buy yours at Sephora.sg.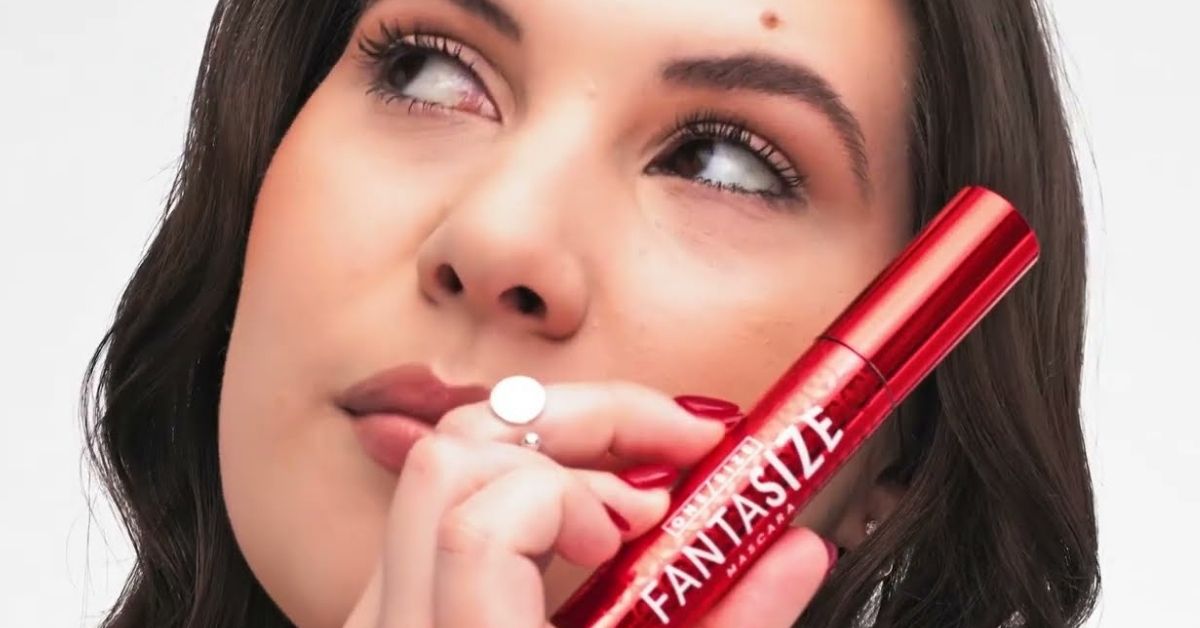 Attain the lashes of your fantasy with the help of the One Size Fantasize Lifting and Lengthening Mascara! (S$25 for 6ml, S41 for 12ml) This mascara offers 24-hour flake-proof long wear, curl, and length in the richest black pigment. It's also smudge-proof and sweat-proof, ensuring your lashes look their best all day without any fear of the smudged eye look. Featuring a 6-pointed fan brush for definition and volume, this mascara is formulated with Coconut, Argan, and Castor Seed Oil, known for their softening, strengthening, conditioning, nourishing, and thickening properties. The Flex Peptide Gel in the formula works to lift, hold, and preserve the look of lash health, while ultra-boost pigments maximise intensity for the blackest black finish.
Vanilla Luxury Raves: Rest assured, this mascara is ophthalmologist tested and safe for contact lens wearers. In a consumer testing study, 100% of participants agreed that each lash was visibly lifted with just one coat, the mascara suspended each lash with maximum hold, and lashes stayed lengthened all day. To use, gently wiggle and drag the applicator up, and apply additional coats for added drama. Experience the difference and elevate your eye makeup with this amazing mascara – your lashes will thank you!
Available at Sephora.sg.
The Best and Latest Skincare Review: Our Favourite Tried and Tested Skincare Products for August 2023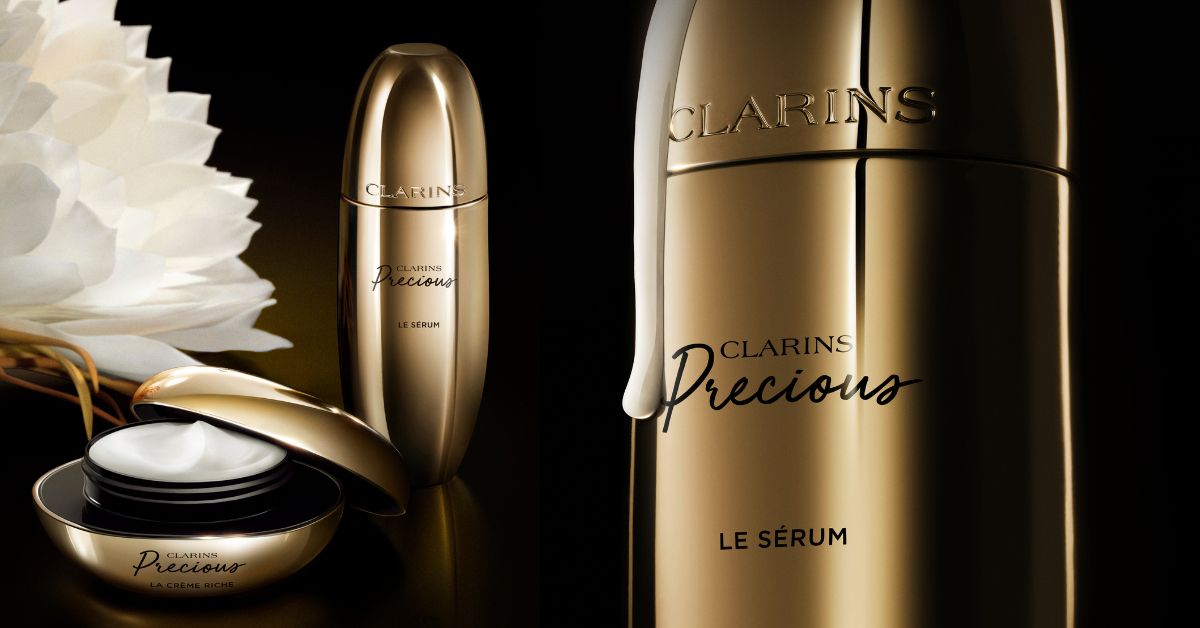 Formulated from the same rare Moonlight flower that blooms only once a year, Clarins has added two new additions to the Clarins Precious range – the Clarins Precious Le Sérum and La Crème Riche(S$495). Targeting both external and internal aggressions that are responsible for two major dysfunctions in skin cells: oxidative stress and inflammation, the collection is built for visible reductions of wrinkles. 
With an exceptionally delicate, lightweight texture, a few drops of Le Sérum is all that is needed to feel its lift effect. This precious serum is enriched with organic Oat Sugars and organic White Lupine extract that gives it its immediate and long-term lift effect. Additionally, the Albizia extract restores radiance in your skin while the Vine Flowers cell extract refines skin texture. And if you are struggling with dry skin, get yourself the indulgent La Crème Riche. Richer and creamier than the La Crème, this state-of-the-art formulation is rich in oils and butter to help protect the skin from dehydration. 
Vanilla Luxury Raves: Feeling the effects of age on your skin? With these two new Clarins Precious essentials, you can expect to witness your skin becoming firmer and smoother than ever. An ultra-velvety, non-sticky feel, makes the hyaluronic acid-enriched Precious Le Sérum a keeper. Watch closely as it instantly plumps your skin, keeping it hydrated throughout the day. Dry-skin warriors need an indulgence as glorious as the La Crème Riche. It protects the skin from dehydration and keeps it intensely nourished, smooth and soft. While it can be used for both day and night use, we recommend saving its thicker texture for your bedtime routine. 
Available at Clarins, both online and in stores.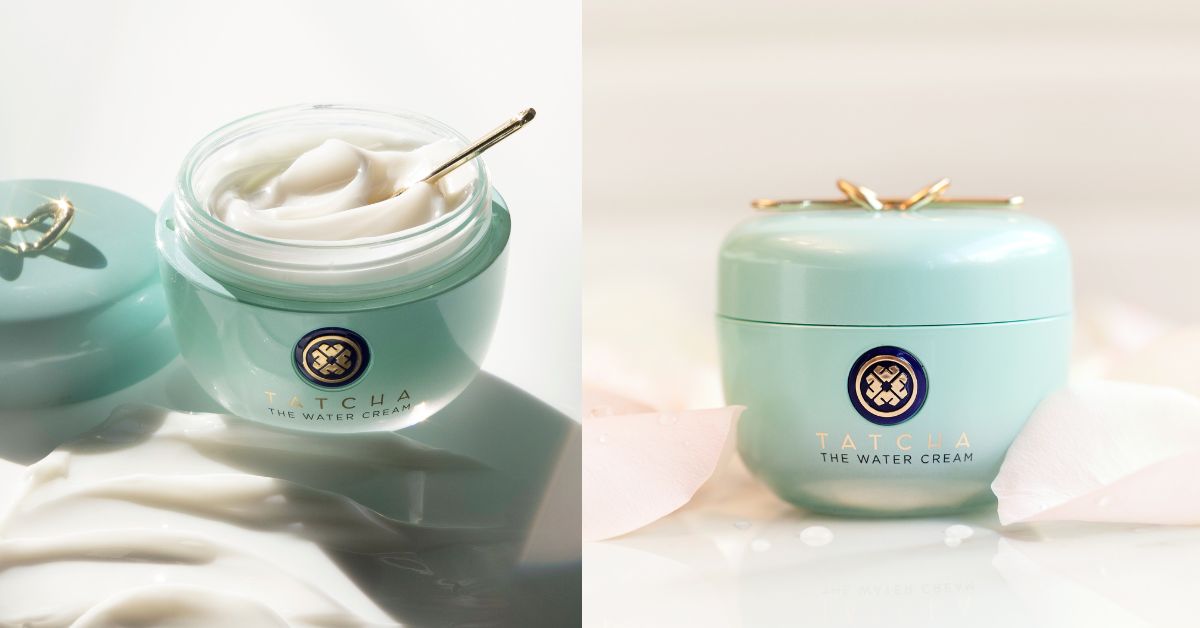 A game-changer to achieving the coveted dewy glow Tatcha The Water Cream (S$118 for 50ml) is a staple in many celebrities' skincare routines. The award-winning luxurious moisturiser provides nourishment to your skin for a healthy, radiant complexion. Infused with a rich blend of botanical extracts, the formula features Tatcha's signature Hadasei-3™ complex, which is a potent blend of Japanese superfoods like green tea, rice, and algae. 
These ingredients work together to nourish and revitalise the skin, while also providing antioxidant protection against environmental stressors. Suitable for all skin types, the skin cream will help restore moisture balance and promote a luminous complexion. 
Vanilla Luxury Raves: For those of you with oily and acne-prone skin, Tatcha The Water Cream will become your new favourite moisturiser. With a burst of refreshing hydration, the water cream offers a unique, oil-free formula designed to deliver intense moisture while leaving the skin feeling fresh and breathable. Featuring Japanese wild rose extract, this lightweight cream will also help you minimise the appearance of pores and improve the skin's texture! 
Available on Sephora.sg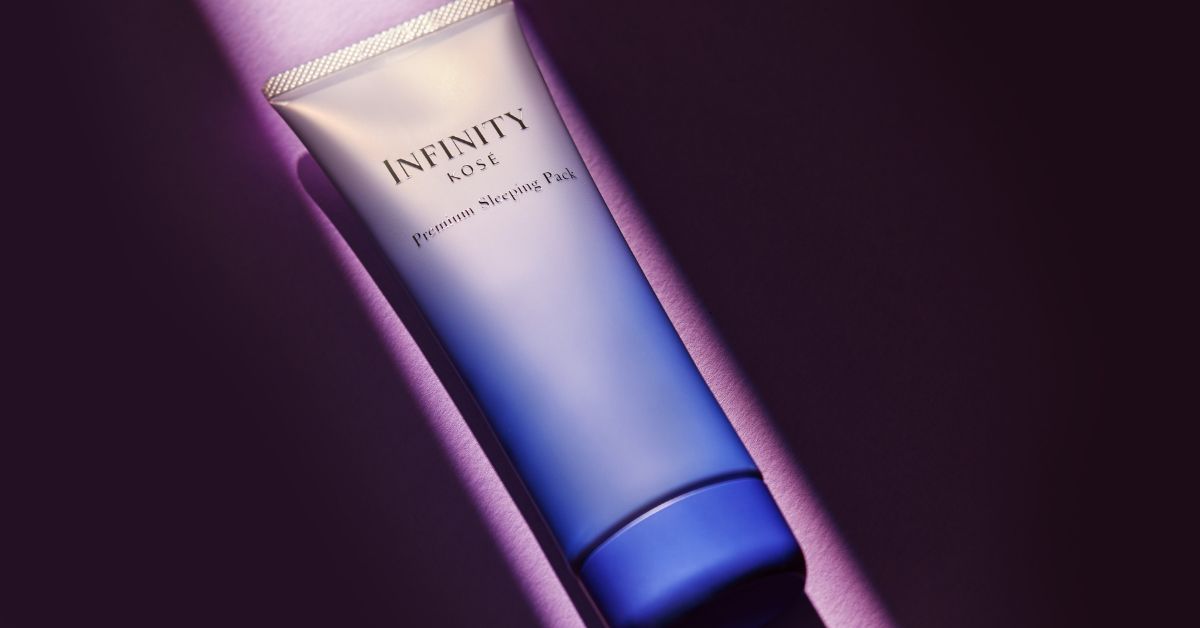 Newly launched islandwide, Kose INFINITY Premium Sleeping Pack (S$52) has a fresh-feeling gel-cream texture, that envelops your skin while you snooze. 
With the goal of helping improve and heal the damaged skin, Kose focused on the connection of the skin's environment during sleep with inflammation that impeded damage repair and collagen degrading enzymes. This resulted in the wonderful blend of ingredients in the Sleeping Pack – such as Azulene for anti-inflammatory purposes, Blackberry lily extract for inhibition of collagen degradation and Royal Jelly Extract for promotion of metabolism and anti-ageing. With all these powerful ingredients, the Kose INFINITY Premium Sleeping Pack is indeed a desirable investment for our skin to heal. 
Vanilla Luxury Raves: The Kose INFINITY Premium Sleeping Pack will make your skin feel plump and firm – as if water has been poured on it overnight! This sleeping mask moisturises from within for a deep treatment, leaving you with supple and smooth skin in the morning. Bonus points for a relaxing floral scent(middle note lavender and top woody), that will lull you to sleep in no time. 
Available across multiple retailers islandwide.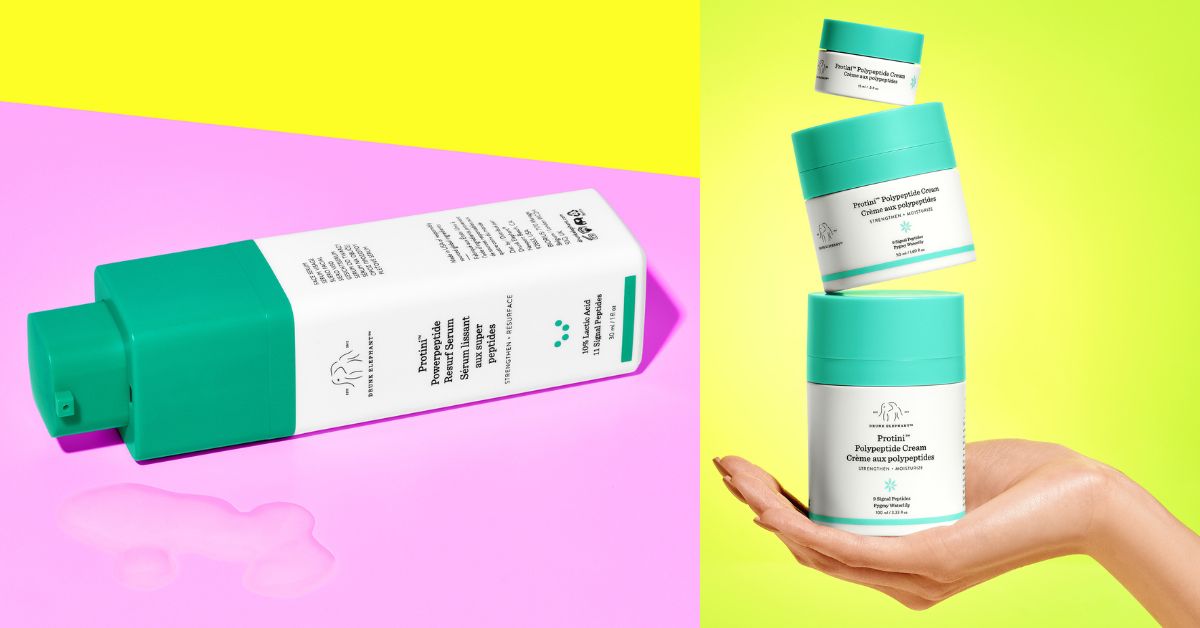 Strengthen, moisturise and resurface your skin with the Drunk Elephant Protini Series – Protini Powerpeptide Resurf Serum (S$122 for 30ml) and Protini Polypeptide Cream (S$103 for 50ml, S$148 for 100ml). 
The Protini Polypeptide cream is a one-of-a-kind protein moisturiser that combines an unprecedented array and concentration of signal peptides, growth factors, supportive amino acids, and pygmy waterlily for immediate improvement in the appearance of skin's tone, texture, and firmness. Simply apply this morning and night for the vital dose of protein for your skin – like to adding a shot of protein to your daily smoothies.
The Protini Powerpeptide Resurf Serum combines Drunk Elephant's greatest array and strongest levels of skin-fortifying signal peptides, plant-derived growth factors, and supportive amino acids with 10% exfoliating lactic acid. Expect a dramatic improvement in the appearance of skin's texture, tone, radiance, and bounce. 
Vanilla Luxury Raves: Look forward to plump and firm skin with the Protini Polypeptide cream. Formulated to help restore younger and revive the skin from the first application, this impressive cream is abundant with proteins and nutrients.
Its namesake Resurf Serum is a mega-strength a.m./p.m. serum that heals your skin from within. It comes with antioxidant-rich, plant oils and vitamins that soothe the skin and repair sun damage, enlarged pores and fine lines. 
Available at Sephora.sg.
Expertly formulated to boost skin's natural beauty, Neal's Yard Remedies has launched their latest skincare innovation, a collection of multi-purpose, high-performing certified organic and vegan Skincare Boosters. These remedies are designed to easily fit into your skincare routines and deliver proven results for even the most sensitive of skin. 
Combating dull skin and hyperpigmentation? Get yourself the Organic Rose Hip Oil (S$38 for 25ml) that deeply hydrates and nourishes your skin to help reduce hyperpigmentation over time. Rich in essential fatty acids and antioxidant vitamin E to support the skin barrier, and with high concentrations of provitamin A to brighten and nourish, this all-natural Skincare Booster is highly regenerative, delivering proven results for dull and pigmented skin. 
Or if you need some help brightening your skin or improving uneven skin tone, opt for the Vitamin C Brightening Booster (S$38). Featuring a bespoke radiance complex made with the world's most potent source of vitamin C, Kakadu plum, this powerful antioxidant Skincare Booster brightens and evens skin tone while the addition of hyaluronic acid improves the penetration of vitamin C and boosts hydration. Even better, all of these products are certified vegan and cruelty-free! 
Vanilla Luxury Raves: With the wide range of expertly formulated Skincare Boosters from Neal's Yard, one can easily find the right product for your specific skin concern and skin type. These high-performing skin boosters will help you get the most out of your skincare routine. Need help choosing the right formula for your skin? Just approach one of their friendly staff at the stores in Takashimaya or Tangs(Level 4) and they will help you create the perfect skincare regimen.
A homegrown personal care brand grounded in the belief of a sustainable way to care for your hair, body, and the Earth, The Powder Shampoo creates quality personal care products in an innovative formula. In fact, you have probably heard of their revolutionary powder-to-foam (zero-water) concept, The Powder Shampoo! 
Travelling soon? Now you are able to get your hands on the new improved mini version of The Powder Shampoo (S$15.90)! 
Apart from being an easy and effective way to cleanse your hair and body, here are 3 important reasons to choose The Powder Shampoo Minis. Firstly, they are packaged in consciously-designed bottles that are made to be lightweight and portable. Free of liquid and easy-to-break plastics, the zero-liquid formula prevents any accidental spillage and leakages. 
Secondly, they are tiny yet mighty. The petite 20g bottle contains more than 20x washes so you will never need to worry about insufficient washes. Lastly, refill and reuse! The custom-made aluminium bottles reduce plastic and water waste while being sturdy enough for reuse. They are 100% reusable, biodegradable and recyclable. Paired with the compostable and recyclable paper refill pouches, you would be saving many plastic bottles of liquid shampoo from ending up in a landfill.
Vanilla Luxury Raves: Great for on-the-go, these fuss-free sustainable travel toiletries will become a necessity - one that you'll never want to miss. We absolutely adore the cute, and light packaging. Also, no check-ins required for your flights!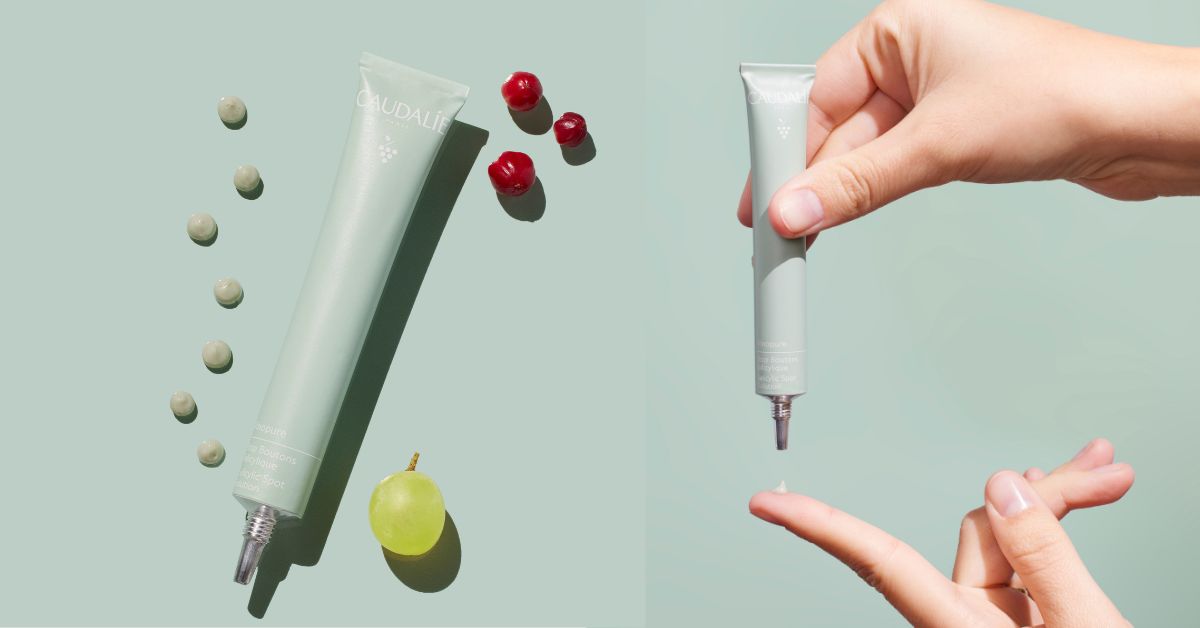 Offering a natural and effective solution for acne-prone skin for both women and men, Caudalie has released a new addition to its effective Vinoure range: the Caudalie Vinopure Salicylic Spot Solution (S$25 for 15ml). 
With a formidable combination of natural Salicylic Acid, Niacinamide and Tea Tree essential oil, this gel cream works to reduce the size of imperfections and calm redness quickly. 
The small packaging in 15ml makes it perfect for your handbag – especially when need help on the go. All you have to do is apply the Vinopure Salicylic Spot Solution directly to a localised spot twice to three times a day until it has completely disappeared.
Vanilla Luxury Raves: Spots often pop up at the least expected moments, which means the speed and efficiency of a blemish cream is of utmost importance. With the Caudalie Salicylic Spot Solution, we think you may have found that best secret weapon! Soothing blemishes in just a few hours, you can enjoy less flared pimples and acne spots and know there's help at hand when you need it. 
Available on Sephora.sg
July Beauty Product Reviews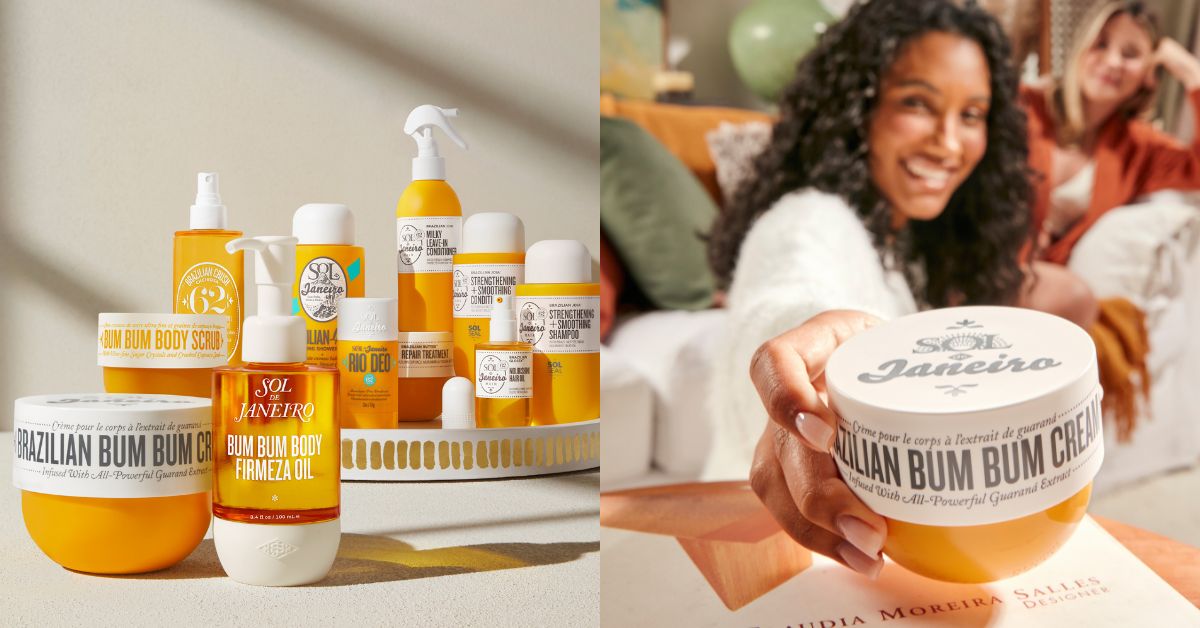 The Brazilian Bum Bum Collection by Sol de Janeiro is the perfect addition to your beauty routine, offering ultimate firming benefits and a luxurious sensory experience. At the heart of this collection is the hero ingredient, guaraná, a caffeine-rich berry found in the Amazon. With five times more caffeine than coffee, guaraná helps stimulate microcirculation, resulting in tighter-looking skin. The collection features the iconic Brazilian Bum Bum Cream ($77 for 240ml) , which has gained immense popularity, with one being sold every 14 seconds. Its powerful benefits, irresistible scent, and devoted consumer following speak to its effectiveness.
Furthermore, Sol de Janeiro is proud to include nutrient-dense and benefit-rich Brazilian components in their products. With a commitment to not using over 100 prohibited ingredients, the brand ensures worry-free skincare that glows with confidence and happiness. By incorporating the Brazilian Bum Bum Collection into your beauty routine, you'll be able to enjoy the delightful notes of pistachio, salted caramel, and vanilla all year long.
Vanilla Luxury Raves: The Brazilian Bum Bum Collection goes beyond a daily chore and transforms body care into a statement of self-love and confidence. The luscious textures, clinically proven formulations, and transportive fragrances make each product a sensorial delight. The collection is suitable for all skin types. 
Available at Sephora.sg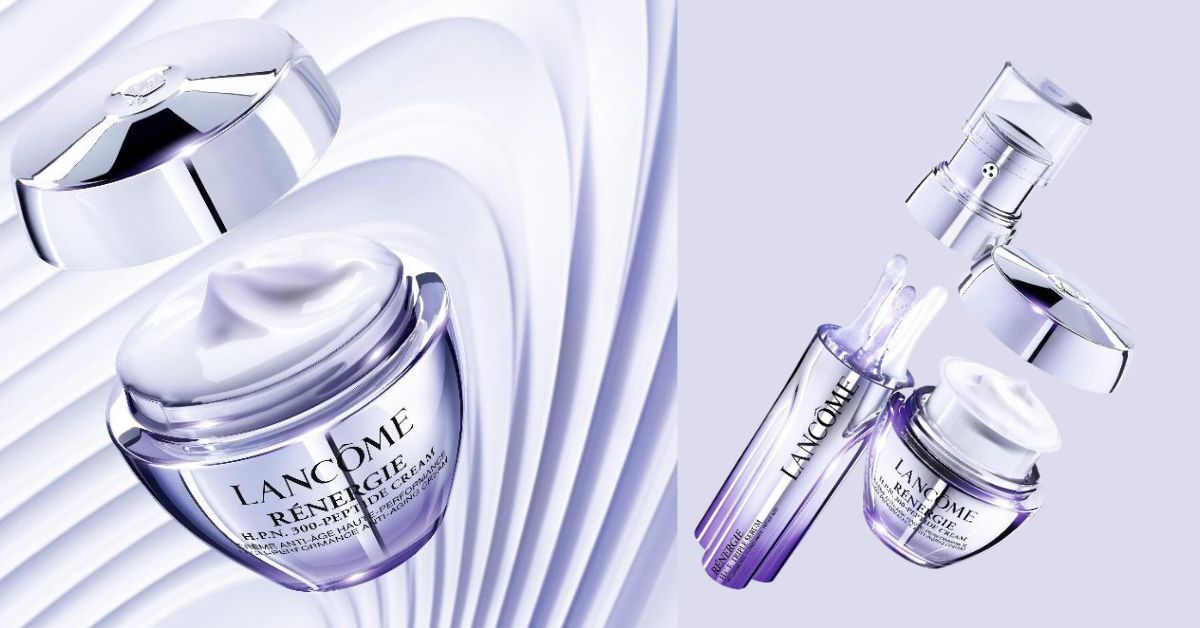 Lancome's new Renergie H.P.N. 300-Peptide Cream ($200 for 50ml) is the ultimate solution for those seeking regenerated and youthful skin. This breakthrough cream is the result of extensive research and over 40 years of scientific expertise in regenerative sciences. With more than 300 types of peptides derived from green sciences and combined with potent ingredients like Hyaluronic Acid and Niacinamide, this cream takes anti-ageing skincare to a whole new level.
Peptides, sometimes known as the building blocks of life, are essential for skin regeneration. Lancome has exploited the restorative properties of peptides derived from three protein-rich plants: linseed, lupine, and pea. Lancome discovered over 300 peptides that have a substantial impact on the skin's firmness, elasticity, and wrinkles using an innovative extraction procedure. These peptides serve three purposes: carrier peptides, inhibitor peptides, and signal peptides, all of which work together to increase collagen, prevent pigmentation, and stimulate skin regeneration.
For those looking to achieve regenerated and youthful skin, Lancôme's Rénergie H.P.N. 300-Peptide Cream is the ultimate choice. Its potent peptide formulation, combined with hydrating Hyaluronic Acid and skin-soothing Niacinamide, delivers unparalleled results. 
Vanilla Luxury Raves: Lancome Renergie H.P.N. 300-Peptide Cream combines these powerful peptides with the hydrating properties of Hyaluronic Acid and the soothing benefits of Niacinamide. This unique formulation provides intense moisturization, plumping the skin and reducing the appearance of wrinkles and fine lines. 
Available at Sephora.sg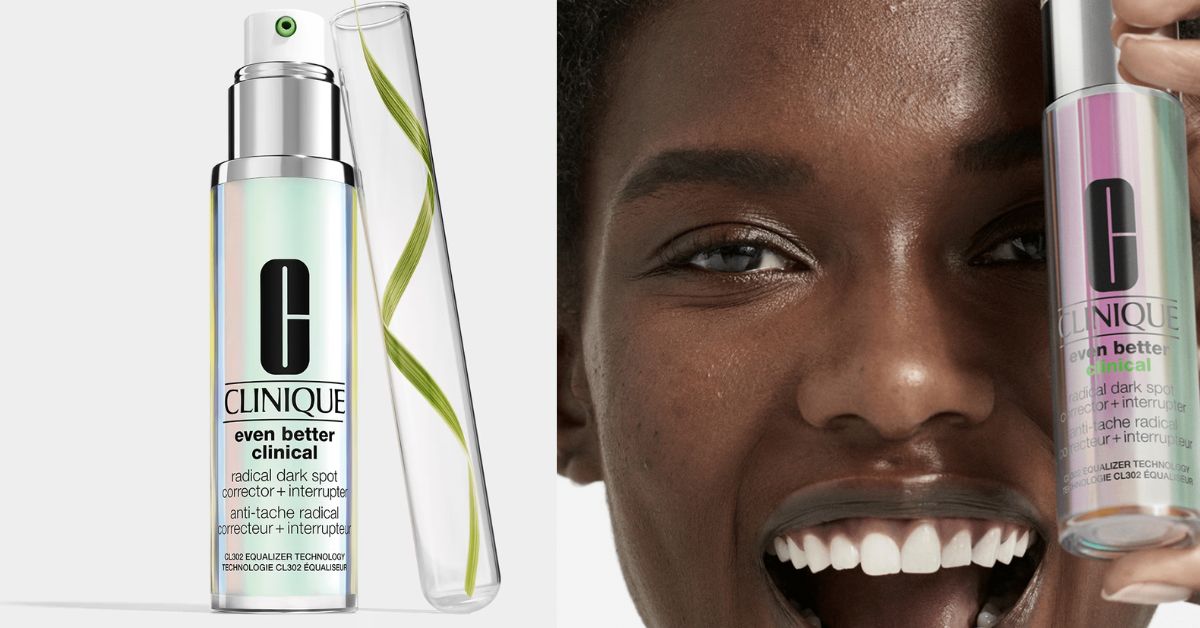 ​​Clinique's Even Better Clinical Radical Dark Spot Corrector + Interrupter ($120 for 30ml) is truly the best serum for treating dark spots. Backed by its reputation as Clinique's #1 Serum, this brightening powerhouse is clinically proven to deliver remarkable results in as little as 7 days. Its bio-engineered brightening complex, CL302, targets dark spots in two effective ways, making it the ultimate solution for dark spot treatment.
The serum's first approach is correction, utilizing the CL302 Anti-Oxidant Power. This powerful brightening complex combines Vitamin C to inhibit excess melanin production and potent anti-oxidants to combat the dark spot-inducing free radicals. By addressing the root cause of dark spots, this serum effectively diminishes their appearance and prevents future discolouration.
In addition to correction, Clinique's serum also prioritizes protection with its Interrupter Complex. This innovative blend incorporates calming ingredients like gyokuro green tea extract sourced from Japan, which soothes the skin and reduces irritation.
Vanilla Luxury Raves: By fortifying the skin's resilience against darkening, Clinique's Even Better ClinicalTM Radical Dark Spot Corrector + Interrupter creates a shield to safeguard against future dark spots. Best of all, your sensitive skin won't be irritated with its effective formula - a little goes a long way too!
Available at Lazada.sg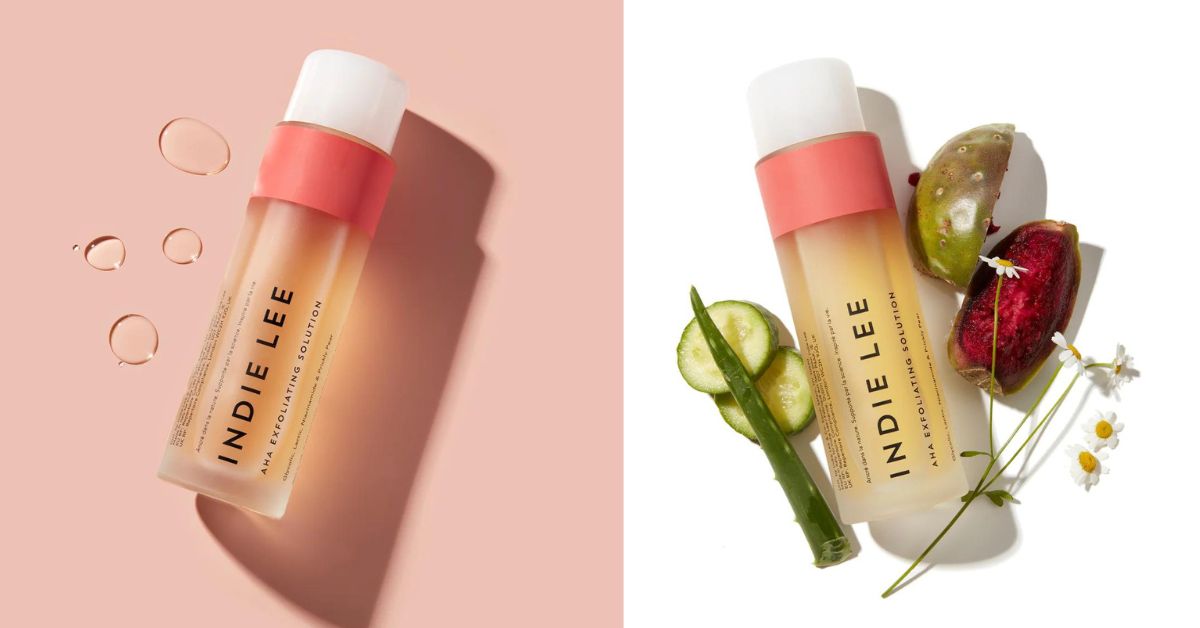 Indie Lee's Radiance Range AHA Exfoliating Solution ($85 for 125ml)  is the best product for tackling dullness and achieving a radiant complexion. This potent blend of 15% AHAs and Prickly Pear works wonders on the skin, delivering transformative results. Lactic Acid gently removes built-up dead skin cells from the surface, while Glycolic Acid provides deeper exfoliation to improve texture and reveal smoother, more youthful-looking skin.
The presence of Prickly Pear in this exfoliating solution distinguishes it by enhancing exfoliating powers without causing discomfort. Niacinamide protects the skin from environmental aggressors, while cucumber, chamomile, and aloe give hydration, keeping the face nourished and moisturised during the exfoliation process.
Vanilla Luxury Raves: With regular use, the Indie Lee Radian Range AHA Exfoliating Solution unveils baby-soft skin and an instant glow that will catch everyone's attention. Its powerful combination of actives make it the go-to product for rejuvenating dull and lacklustre skin. 
Available at Sephora.sg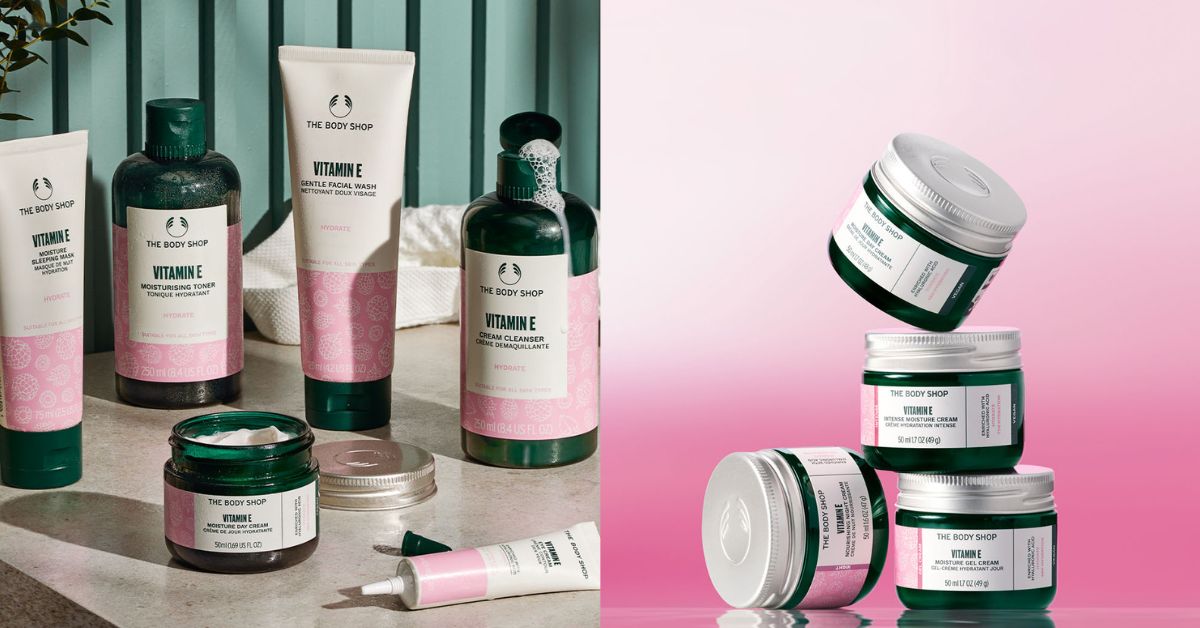 The Body Shop's Vitamin E Collection is a must-have for achieving refreshed and moisturised skin. With a range of products designed to cater to all skin types, tones, and textures, this collection harnesses the power of Vitamin E to leave your skin feeling nourished and plump with moisture.
One standout product from the collection is The Body Shop Vitamin E Moisture Day Cream ($36 for 50ml). This iconic day cream has been a skincare staple since the 70s, delivering happy and healthy-looking skin for up to 48 hours. Formulated with 95% natural-origin ingredients, its lightweight texture is easily absorbed, providing more than just moisture replenishment. It revitalizes essential hydration, boosting vital moisture levels by impressive levels even after 8 hours of application.
Another gem from the Vitamin E Collection is The Body Shop Vitamin E Gentle Facial Wash  ($25 for 125ml). This gentle formula enriched with 95% natural-origin ingredients and Vitamin E effectively removes impurities from your face while preserving vital moisture. With a soft, silky lather, it provides a thorough cleanse that leaves your skin feeling refreshed and squeaky clean.
Vanilla Luxury Raves: From now til 20 August, take advantage of the launch promotion and level up your skincare routine with The Body Shop Vitamin E Hydration Trio. Including the Vitamin E Gentle Facial Wash, Vitamin E Moisturizing Toner, and Vitamin E Moisture Day Cream, this bundle is available for just $58, ensuring you have the essential products for refreshing and moisturised skin.
Available at Thebodyshop.com or in retail outlets island wide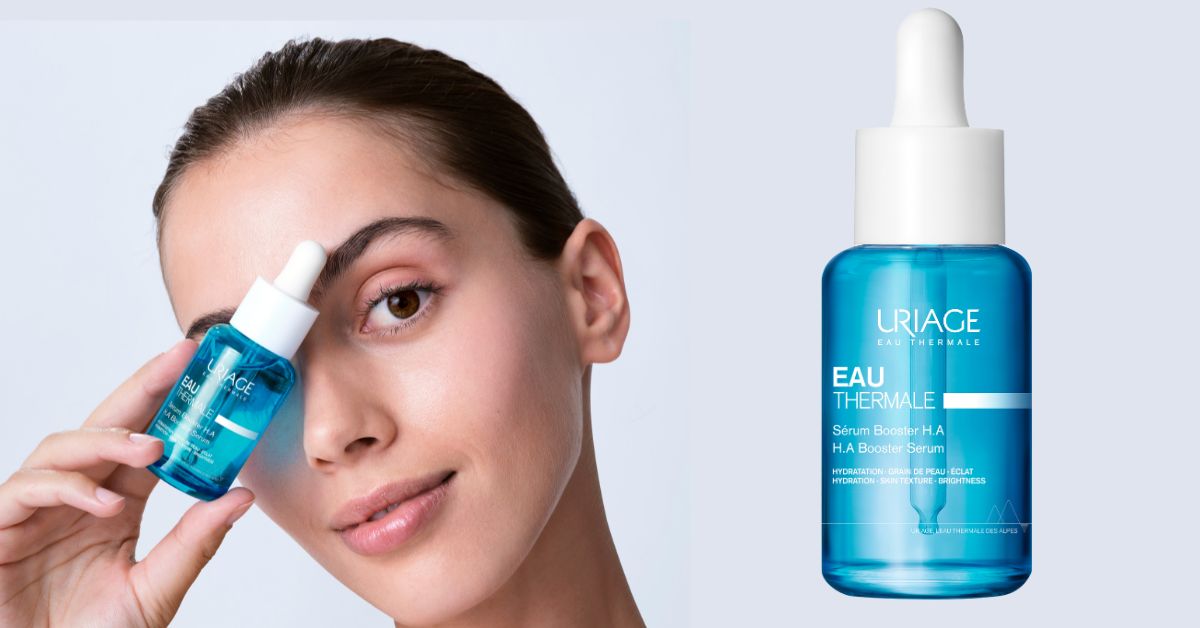 Uriage Eau Thermale H.A Booster Serum ($59.90 for 30ml)  is a beautiful option for even the most sensitive skin when it comes to enhancing hydration. Beyond surface hydration, this serum provides a transforming experience that resets and rejuvenates your skin, revealing a vibrant and healthy complexion.
Formulated with a revolutionary blend of 1.5% Pure and Natural Hyaluronic Acid, this serum creates a protective film on the skin's surface, effectively addressing common signs of dehydration such as fine lines, discomfort, and lacklustre skin. 
One of the remarkable features of Uriage Eau Thermale H.A Booster Serum is its exceptional tolerance, making it suitable for all skin types, even the most sensitive. Enriched with Aquaxyl and Extract of Marshmallow Flower, this formula takes hydration to new heights while providing protection against external aggressors. The serum deeply nourishes the skin's layers, ensuring long-lasting and progressive moisture.
Vanilla Luxury Raves: Discover the transformational power of Uriage Eau Thermale H.A Booster Serum and discover the key to glowing, nourished skin. Because of its capacity to deeply hydrate, reset, and rejuvenate even the most sensitive skin, this serum is the best choice for people looking for excellent hydration and a revitalised complexion.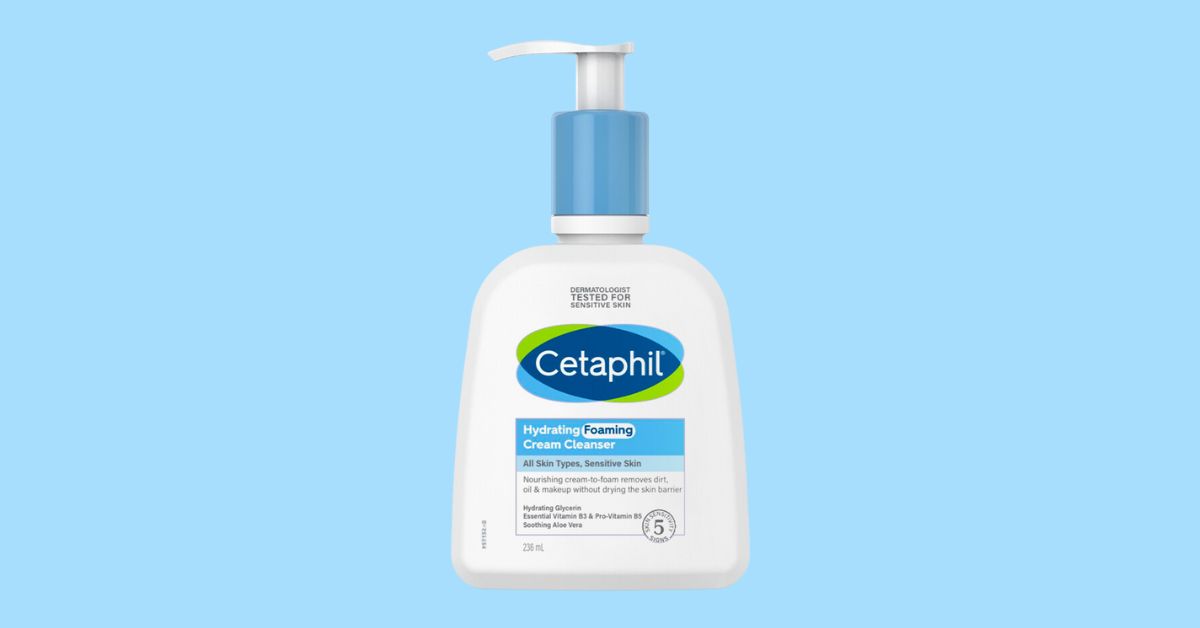 Introducing Cetaphil's Hydrating Foaming Cream Cleanser ($11.95 for 236ml), the perfect skincare solution for Singapore's hot and humid weather. Formulated with moisturising ingredients like aloe vera, this cream-to-foam cleanser offers intense hydration and nourishment for all skin types, including sensitive skin. 
The state-of-the-art cream-to-foam technology combines the soothing properties of aloe vera with a dermatologically supported blend of glycerin, niacinamide, and panthenol. As the cleanser transforms into a foam upon contact with water, it effectively removes dirt, oil, and makeup while maintaining the skin's natural protective barrier and pH levels. 
Clinically proven to eliminate pore-clogging impurities, this cleanser leaves the skin feeling refreshed, hydrated, and soothed.

Vanilla Luxury Raves: With its ability to cleanse and moisturize simultaneously, Cetaphil's Hydrating Foaming Cream Cleanser is a must-have for anyone looking to combat the challenges of Singapore's hot and humid climate.
Available at Guardian.com.sg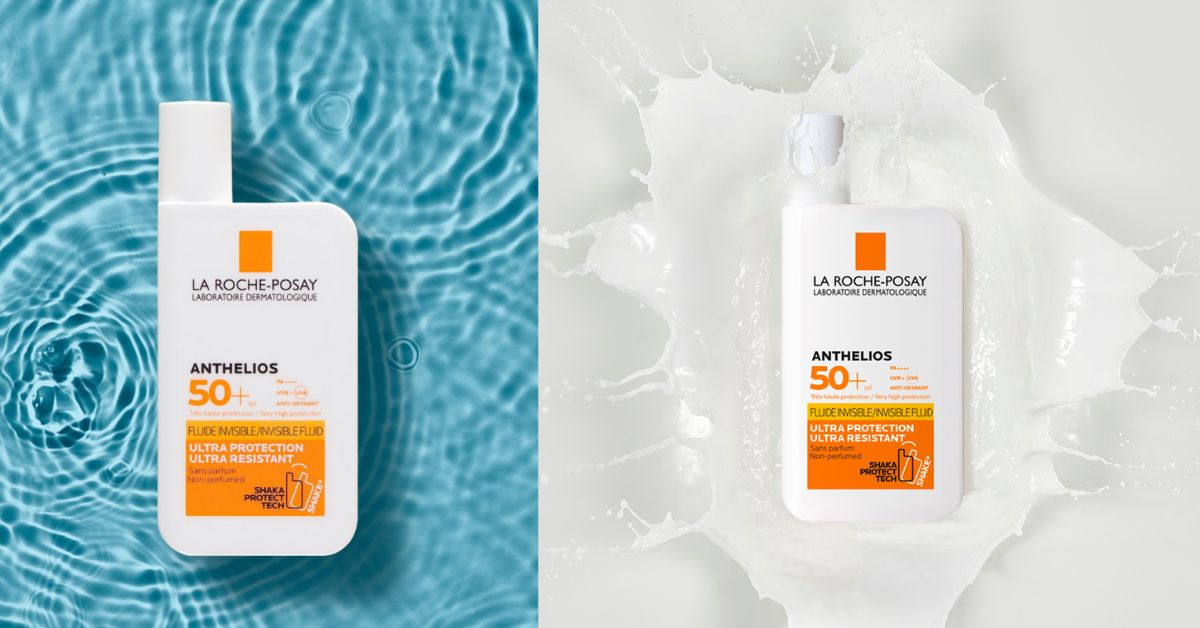 La Roche-Posay has become a cult brand when it comes to sunscreen, and their Anthelios Invisible Fluid SPF50+ ($38.92 for 50ml)  is a must-have for the scorching Singapore sun. Its ultra-fluid, non-greasy, and non-sticky texture makes it a pleasure to apply, leaving an invisible finish on the skin. 
This innovative sunscreen offers the highest UVA protection in Anthelios history, providing broad-spectrum defence against both UVA and UVB rays, as well as Infrared-A and pollution. It is also anti-eye stinging, making it suitable for sensitive eyes and the delicate eye area. With its strong network of protection and tested efficacy on sensitive and reactive skin, this fragrance-free and benzene-free sunscreen is a trusted ally in shielding your skin from harmful sun damage.
Vanilla Luxury Raves: La Roche-Posay's Anthelios Invisible Fluid SPF50+ is the go-to product to keep your skin safe and protected under the intense Singapore sun. Getting this product ensures your skin stays youthful while still maintaining high levels of comfort. 
Available at Watsons.com.sg 
June Beauty Product Reviews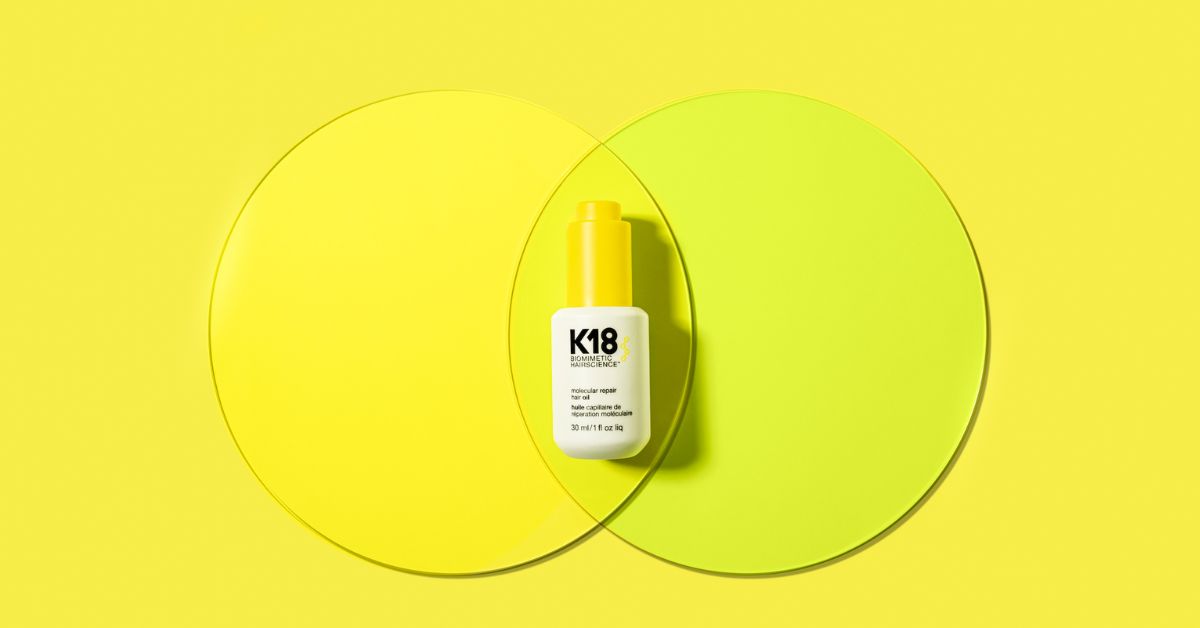 Introducing K18's Molecular Repair Hair Oil ($90 for 30ml), the ultimate solution for anyone struggling with hair problems and in need of a new go-to product. This groundbreaking hair oil represents a biotech breakthrough in haircare, harnessing the power of science to reverse damage on a molecular level.
Unlike traditional oils that merely coat the hair's surface, this weightless oil works from within, targeting the root cause of frizz and addressing deeper-level damage. Its innovative formulation, backed by decades of biotech research, incorporates K18's patented K18PEPTIDE, a molecular repair technology that repairs damaged hair at the molecular level for long-term strength and smoothness.
Vanilla Luxury Raves: Thin hair that sinks with oil? We promise you the K18 Molecular Repair Hair Oil is weightless, and just what your frizzy hair needs in Singapore's humidity. K18 delivers a product that not only smooths the hair's surface but also enhances the crystalline structure of keratin, a fundamental contributor to frizz, particularly in chemically damaged hair. This one-of-a-kind oil blend penetrates the cuticle, offering effective smoothing benefits and maintaining the hair's natural moisture barrier. For even better results, team up with the iconic K18 hair mask. 
Available at K18 Official Partner Website, woorailoora.com.sg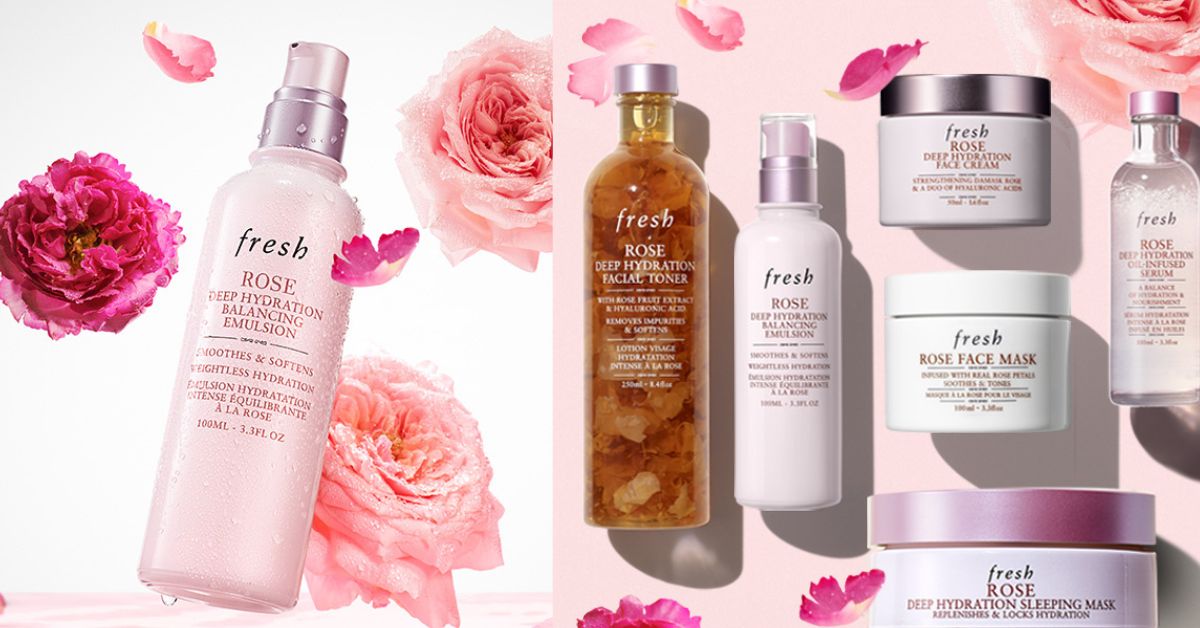 If you're on the hunt for the perfect moisturising emulsion for oily or combination skin, look no further than Fresh's Rose Deep Hydration Balancing Emulsion($77 for 100ml). This innovative skincare product is designed to provide deep hydration without weighing down the skin, making it the ideal solution for those with oily-combination skin types. Unlike other products, which can leave the face feeling oily, this emulsion has a fast-absorbing, creamy consistency that rapidly hydrates the skin while leaving it feeling weightless.
What sets the Rose Deep Hydration Balancing Emulsion apart is its ability to balance oil-water hydration in all skin types. It contains Bulgarian damask rose extract, which not only boosts the skin's natural hyaluronic acid levels but also strengthens the skin's barrier to prevent water loss. 
Vanilla Luxury Raves: Say goodbye to heavy, sticky skincare and hello to weightless, deep hydration with Fresh's balancing emulsion. As with other emulsions, while you can also use it as a moisturiser, we find the product truly delivers when applied between your serum and face cream steps. Those with dry or sensitive skin, would benefit from including it in their skincare routine - not only will your skin feel more hydrated, it will also form a great base for makeup application, after. 
Available at Sephora.com.sg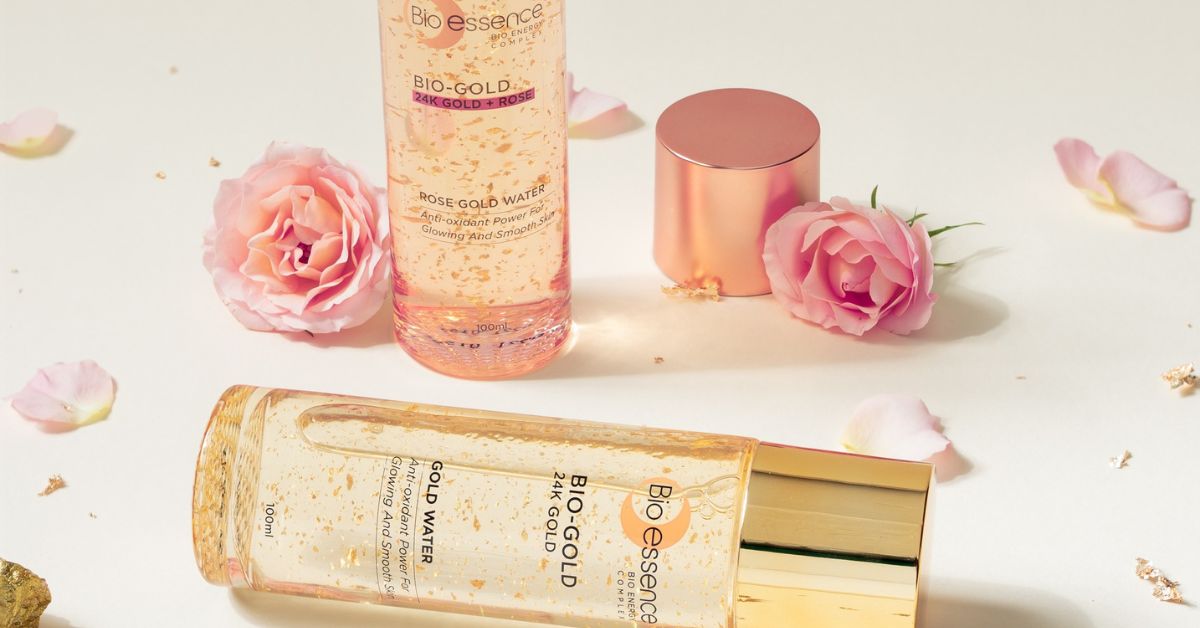 Introducing Bio-essence Bio-Gold 24K Gold Water ($39.35 for 100ml), a skincare product that offers quick absorption and exceptional hydration. Infused with 24K gold flakes, Nano Gold Peptide, and a blend of powerful ingredients, this luxurious formula is designed to plump the skin, reduce fine lines, and maintain a youthful appearance.
Its unique Nano Gold Peptide Technology enables for 20 times faster nutritional absorption into the deepest layers of the skin, increasing collagen formation and boosting skin suppleness. It offers excellent protection against free radicals and environmental stresses such as pollution and UV radiation due to its powerful antioxidant capabilities. Try out Bio-Gold 24K Rose Gold Water ($39.35 for 100ml) for all the same benefits but with added Eijitsu Rose extract to deliver optimal and long-lasting hydration to the skin.
Vanilla Luxury Raves: Experience the decadence of this golden elixir and revel in the beauty of radiant, dewy skin. For those seeking a product that offers quick absorption and intense hydration, Bio-Gold 24K Gold Water delivers instant moisture, optimal hydration, and long-lasting effects.
Bio-essence is available at Watsons, Guardian, NTUC Fairprice and bioessence.com.sg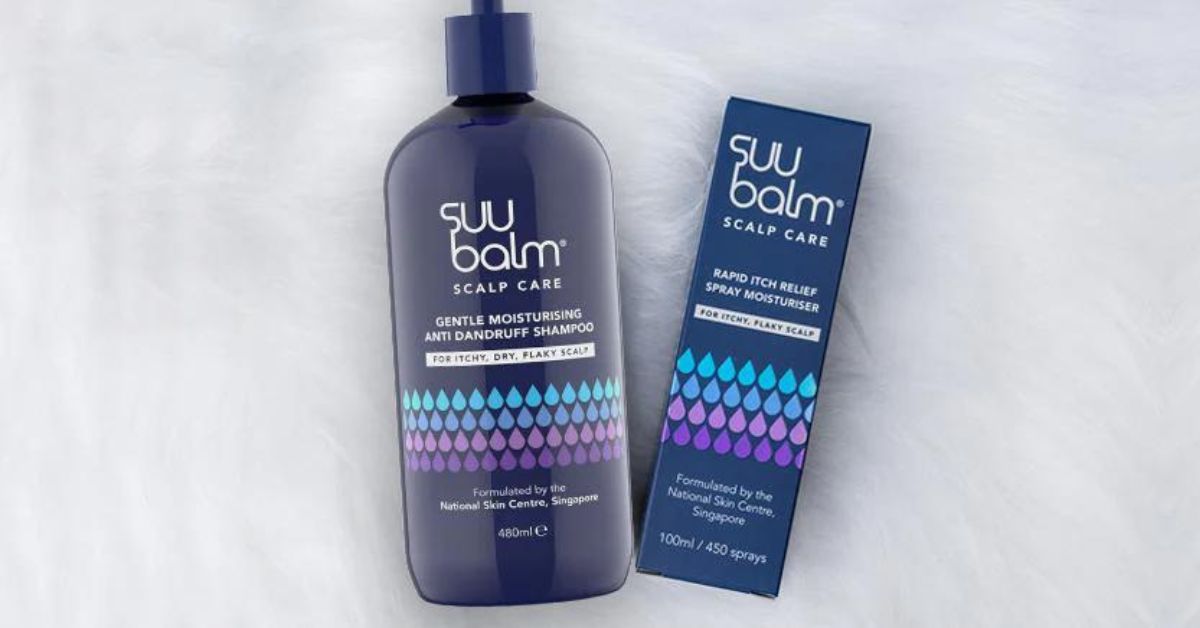 If you're in search of gentle scalp care and an effective solution for dandruff, try Suu Balm's scalp care range and their newly launched anti-dandruff shampoo. Suu Balm is a brand known for providing outstanding solutions for sensitive skin, now they have expanded their offerings to meet the needs of those who suffer from sensitive, dry, and flaky scalps. 
Suu Balm's Anti Dandruff Shampoo ($42.90 for 480ml) was developed in partnership with Singapore's National Skin Centre and went through extensive testing to verify its efficiency in reducing dandruff, itching, and dryness while keeping a hypoallergenic recipe. Suu Balm's characteristic menthol soothes irritated scalps, and the pH-optimized composition inhibits the growth of microorganisms that might harm scalp health. 
Prefer a full hair care bundle? Check out the Suu Balm Scalp Care Bundle Set that comes with their signature shampoo as well as their Rapid Itch Relief Scalp Spray Moisturiser.
Vanilla Luxury Raves: You no longer have to worry about flaky and dry itchy scalp! Clinical tests have shown a significant reduction in flaking within just 7 days of shampoo use, and when paired with Suu Balm's Rapid Itch Relief Scalp Spray Moisturizer, it will provide cooling itch relief in minutes. 
Available at suubalm.com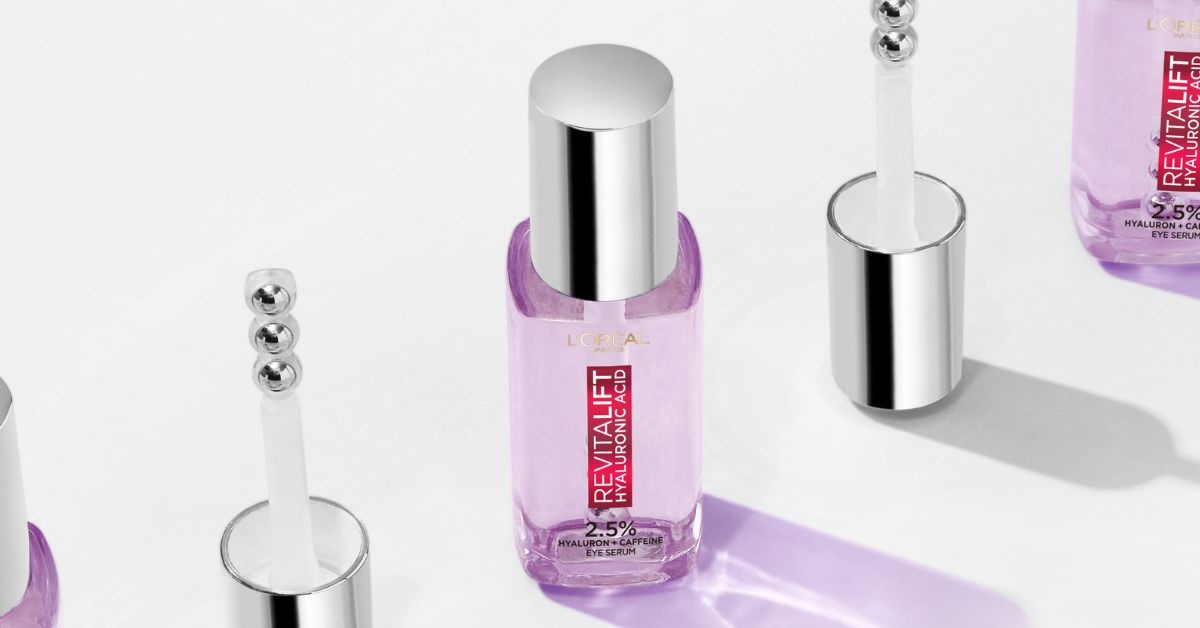 Due to the extraordinary advantages of hyaluronic acid, L'Oréal Paris' new product, Revitalift 2.5% Hyaluronic Acid Eye Serum, stands out as one of the best eye serums on the market. The efficiency of this serum is greatly influenced by the potent component hyaluronic acid, which is well-known for its outstanding moisturising qualities.
Over time, it makes the skin more elastic by drawing in and holding onto moisture, making it firmer and suppler. The skin's natural moisture barrier is also replenished, which is important for protecting the delicate skin around the eyes. It effectively fills in and reduces fine lines and wrinkles as a result, giving skin a refreshed and youthful appearance.
The product's innovative applicator, inspired by traditional Japanese Shiatsu massage techniques, adds an extra touch of luxury and effectiveness. The trio of pure stainless-steel beads instantly cools the skin upon contact, while the bendable flex angle applies gentle pressure around the eyes, promoting a more open and awake look.
Vanilla Luxury Raves: L'Oréal Paris has once again delivered an exceptional product with their  Revitalift 2.5% Hyaluronic Acid Eye Serum. By harnessing the power of hyaluronic acid and combining it with caffeine, this serum effectively addresses the specific needs of the delicate eye area, providing visible results and promoting a youthful and radiant appearance.
Available at pharmacies and online such as watsons.com.sg
May Beauty Product Reviews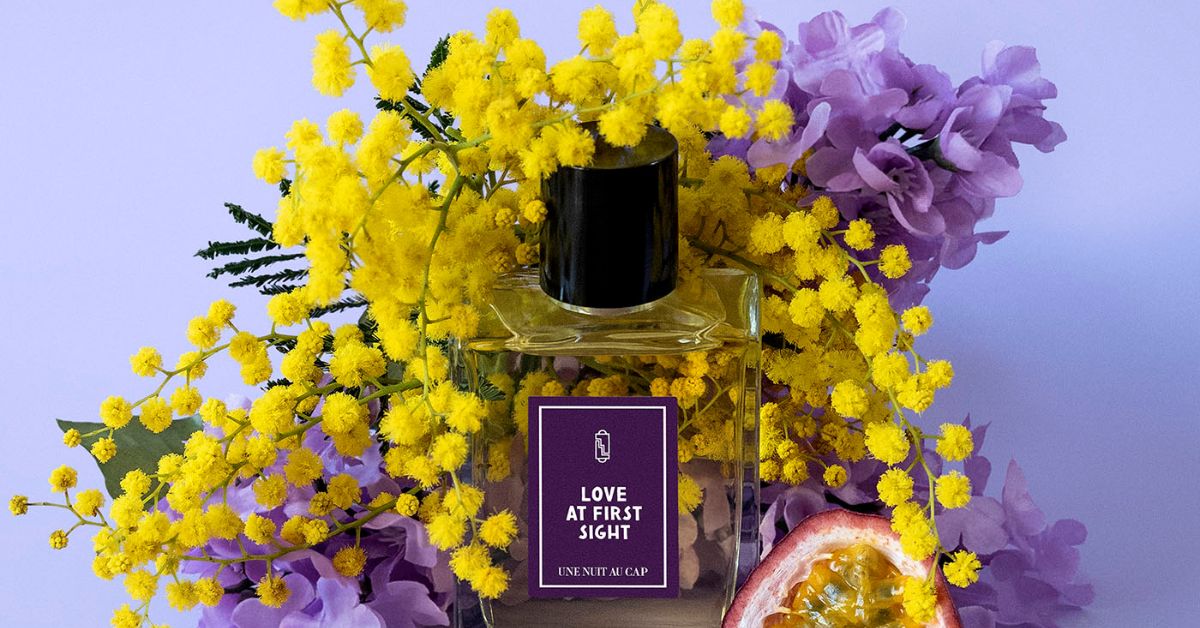 The creators behind this captivating concept are Alexandra and Philippe, formerly of Universal Music. Seeking new horizons and the freedom to express themselves in alternative ways, they embarked on a journey of independence.  Philippe immersed himself in the art of Shiatsu, a rejuvenating Japanese energy massage technique influenced by the principles of Chinese medicine. Meanwhile, Alexandra embarked on a quest for awe-inspiring destinations, where discreet luxury permeates the very essence of hotels. Uniting their visions, Alexandra and Philippe conceived 'Une Nuit Nomade' as a testament to their shared desire for French elegance, immersive storytelling, and an unwavering love for ever-changing landscapes. 
Introducing Love at First Sight ($63 for 25ml, $232 for 100ml), a fragrance part of the newly launched collection by Une Nuit Made at Amaris. Experience the irresistible allure of this fragrance which embodies the essence of instant passion through the harmonious interplay of floral scents. Immerse yourself in an enchanting experience with its intense and captivating aroma. 
Vanilla Luxury Raves: This new fragrance is just like its name, expect to turn heads in a crowd when you use it! With an irresistible fragrance containing notes of Passion Fruit, Accacias, Lilacs, and Ambroxan, this fragrance offers the perfect embodiment of the exquisite freshness of jacaranda surrendering to the sweet and tender kiss of acacia. Marketed as unisex, we think the Missus will enjoy it more, but should sweet florals be your thing, this is the gender-fluid option to turn to!
Love at First Sight and other Une Nuit Nomade fragrances are available at Amaris Paragon #03-10/11, Amaris VivoCity #01-02, Amaris Jewel #01-257 and their website, amarisbeauty.com.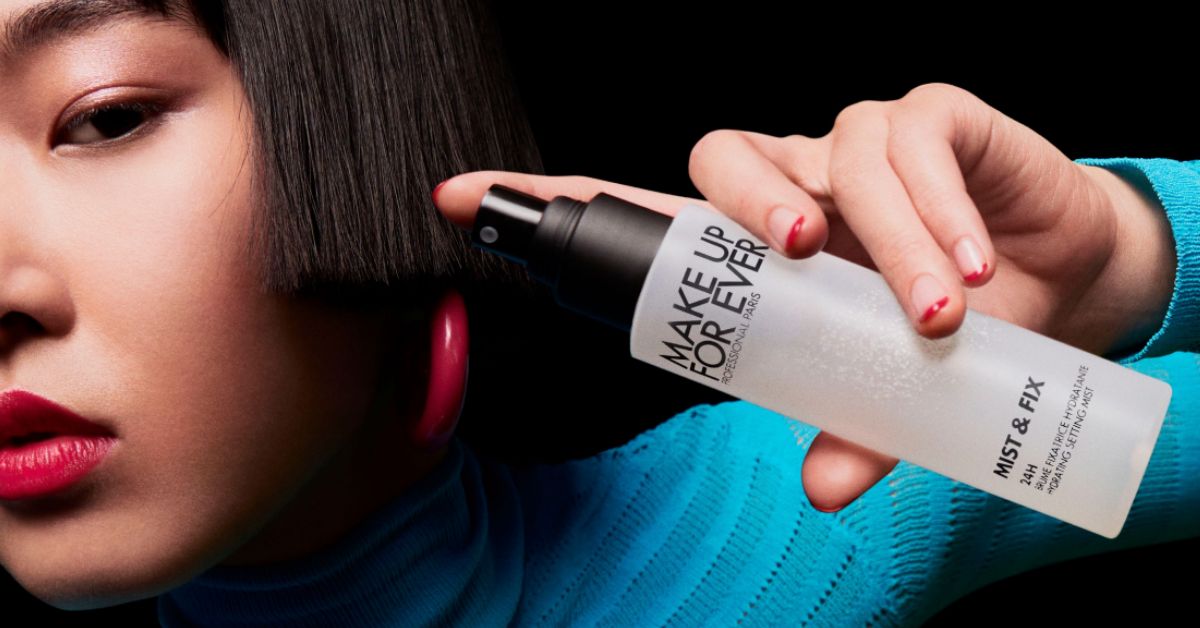 MAKE UP FOR EVER introduces two revamped versions of their popular Mist & Fix Setting Spray ($26 for 30ml, $52 for 100ml) which have long been favoured by makeup professionals due to their exceptional performance. The newly enhanced formula now boasts micro-fine mists, delivering a truly immersive and delightful experience. What's more, these sprays provide complete protection for your makeup throughout the day. 
Vanilla Luxury Raves: The Mist & Fix Setting Spray is formulated with precision such that it contains carefully selected fixing polymers - expect your makeup to last all day with just one application! For those seeking a hydrated and radiant look, the Mist & Fix Spray is the ideal choice. Alternatively, if you prefer a matte finish with added blurring effects, you can trust the Mist & Fix Matte Spray for a stunning 24-hour result.
The MAKE UP FOR EVER Mist & Fix Setting Spray is now available now at makeupforever.sg, Sephora Online & In-stores.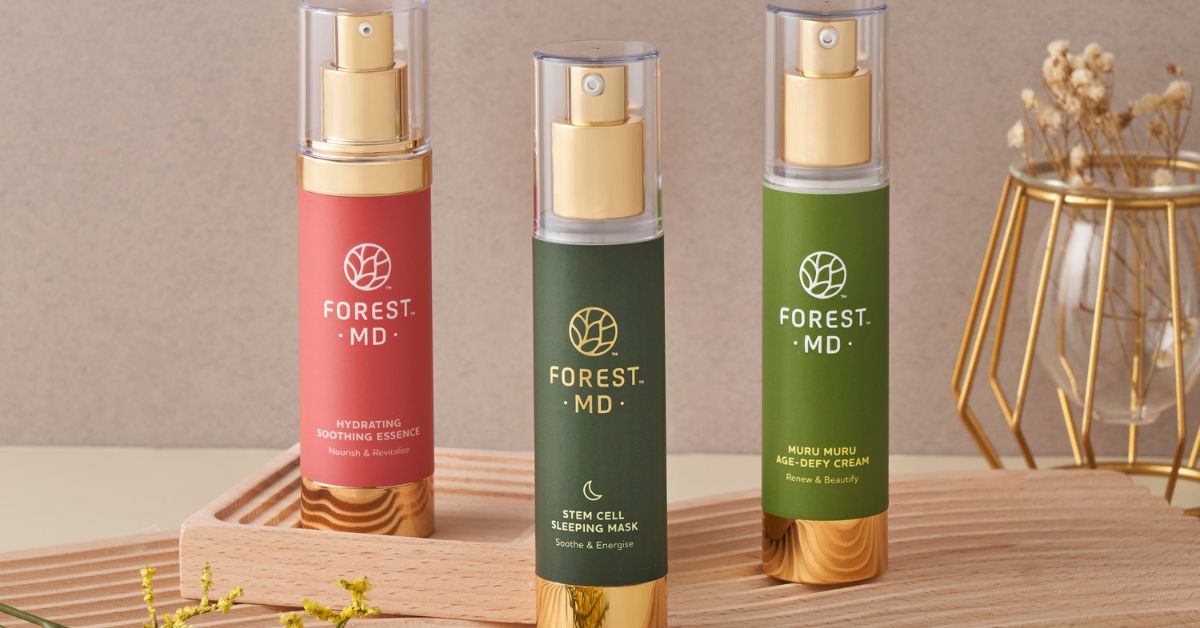 Say goodbye to visible signs of ageing and welcome a brighter, more vibrant complexion with Forest MD Anti-Ageing Glow Set ($310). Whether you're dealing with fine lines, wrinkles, dryness, or loss of elasticity, this skincare set is designed to renew and transform your skin, helping you embrace a youthful and radiant appearance. It comes with the Hydrating Soothing Essence, Stem Cell Sleeping Mask, and Muru Muru Age-Defy Cream, containing all you will need to achieve exceptional hydration, anti-ageing and repair benefits! 
The Hydrating Soothing Essence is a multi-benefit toner that calms sensitivity and repairs skin damage. Applied after cleansing, this essence will make your skin softer, more hydrated and less sensitive with each use. The multi-tasking Stem Cell Sleeping Mask is Forest MD's number 1 seller and for good reason. Powered by stem cells from rare heirloom Swiss apples, it is a serum, soothing mask, hydrating overnight treatment and eye gel - all in one! Just 28 days, and you can look forward to firmer, softer skin with a youthful glow to it. And if you are on the lookout for an anti-ageing moisturiser, the Muru Muru Age-Defy Cream is all things nourishing and nice. The weightless formula brings together actives as well as botanical stem cells to leave your complexion hydrated and radiant. 
Vanilla Luxury Raves: We love that Forest MD focuses on utilising medical-grade plant actives to craft these products and deliver results that make a noticeable difference. Not forgetting to mention, their formulas are free from harsh and allergenic substances and artificial chemicals, perfect for those with sensitive skin. Some of their products are also okay to use during pregnancy and on children! 
Exclusive Promo! For every purchase of the Anti-Ageing Glow Set, Vanilla Luxury readers can redeem a free Exfoliating Mousse Cleanser (worth $70) with promo code "fmdgiveaway". Just add to your order notes on checkout! 
The Forest MD Anti-Ageing Glow Set ($310) is available on Forest MD's website www.forest-md.com.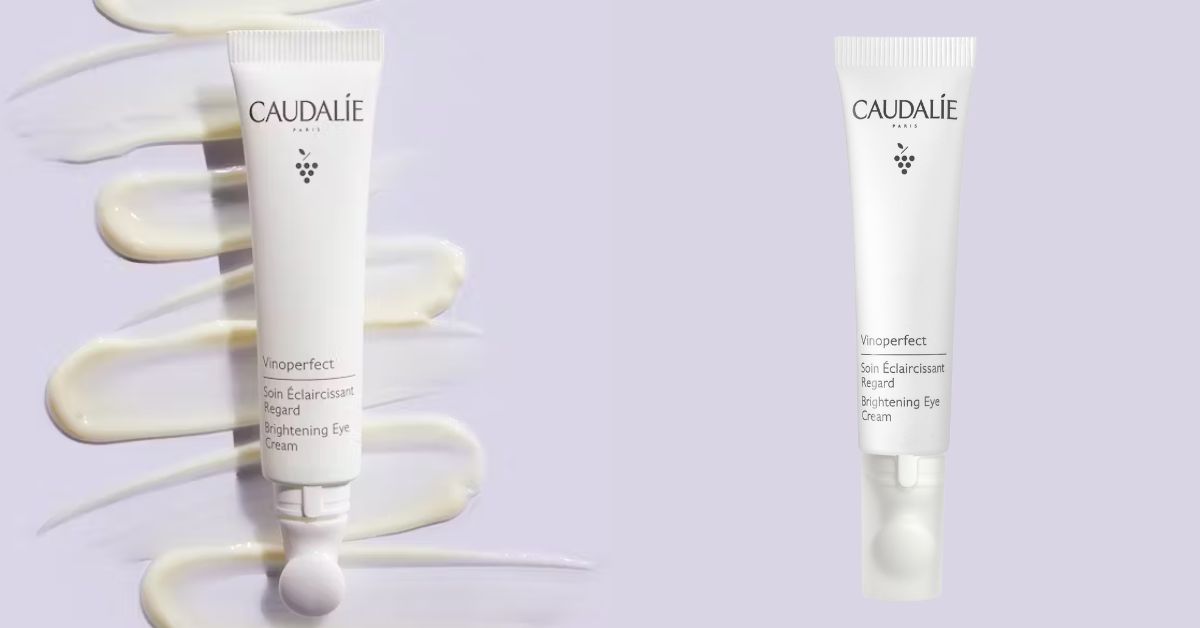 Caudalie's Vinoperfect series is no stranger to beauty fanatics, and it now boasts its newest addition, the Vinoperfect Brightening Eye Cream ($65)—the ultimate solution for radiant under eyes. This innovative eye cream is designed to effectively target all types of dark circles. With its powerful blend of ingredients and gentle formula, it's a must-have for achieving a brighter and more youthful-looking eye contour.
The Vinoperfect Brightening Eye Cream contains Viniferine, a key ingredient that effectively addresses hyper-pigmented brown and dark circles, while still being gentle on the delicate skin surrounding the eyes. Additionally, the formula includes caffeine, which aids in reducing congestion, improving blood microcirculation, and targeting blue and violet circles. Niacinamide is another ingredient that works to gently brighten the eye contour and enhance its texture.
Vanilla Luxury Raves: Say goodbye to dark circles and hello to a brighter, more youthful-looking eye area with this exceptional eye cream from Caudalie! We love that this eye cream contains key ingredients like Viniferine and caffeine, all working together to combat dullness around the eye area. 
The Caudalie Vinoperfect Brightening Eye Cream ($65) is available at Sephora.sg and Sephora stores.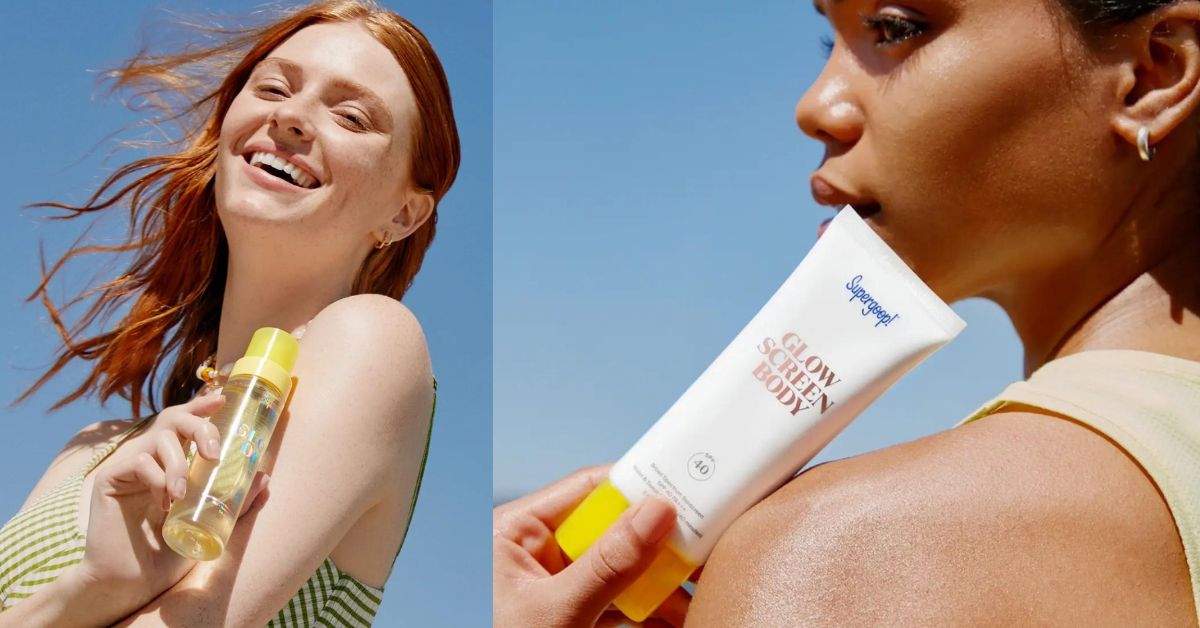 Looking for the perfect body sunscreen this summer? Introducing these two products from Supergoop! that not only provide effective sun protection but also leave the skin with a luminous and healthy glow. 
Achieve beautiful glowing skin with the Supergoop! Glow Oil ($62). This glow oil provides ultra-hydrating sunscreen protection for the body without any greasy residue. This lightweight oil is water-resistant and features an antioxidant-rich formula, ensuring superior defence against the sun's harmful rays while providing radiance. 
The Supergoop! Glowscreen Body ($68) is a subtly shimmery body sunscreen with SPF 40 that offers broad-spectrum protection against harmful UV rays. Infused with light-reflecting minerals and nourishing emollients, this body sunscreen not only protects but also hydrates the skin, leaving it luminous and radiant. Furthermore, it comes with key ingredients like White Stargrass to provide protection against oxidative stress while promoting a brightening effect, as well as Coconut Alkanes to lock in hydration, leaving the skin silky smooth.
Vanilla Luxury Raves: Get the perfect summer glow with these body sunscreen products from Supergoop!. The glow effect upon applying and smooth formula is what makes them truly life-changing. Along with these benefits, the products are packed with superior defence against UV rays too, so you can be rest assured that your body is protected by the very best!
The Supergoop! Glow Oil ($62) and Supergoop! Glowscreen Body ($68) are available at Sephora.sg and Sephora stores.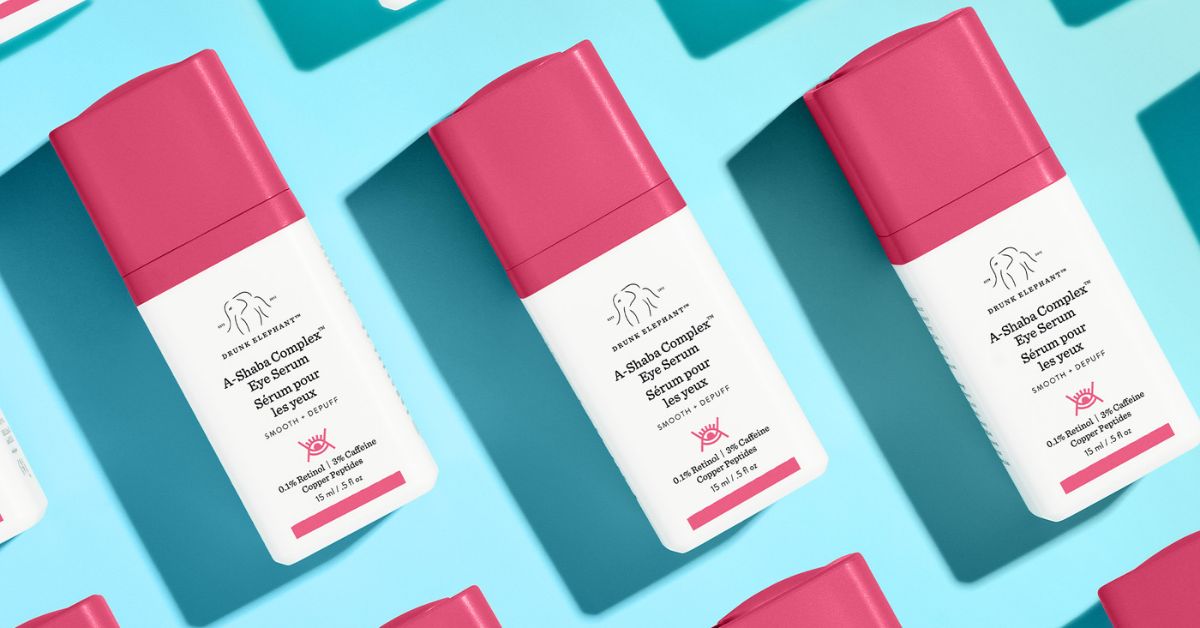 Experience the transformative power of the Drunk Elephant A-Shaba Complex™ Eye Serum ($98) and embrace a more rested and youthful appearance. This exceptional eye serum combines the power of key ingredients like vegan retinol, caffeine, and copper peptides to target fine lines, wrinkles, and puffiness, giving a more refreshed appearance. 
Formulated with precision, this eye serum harnesses the benefits of a gentle yet potent 0.1% vegan retinol concentration to enhance the skin's elasticity. Additionally, its 3% caffeine content works wonders in reducing unwanted swelling, along with copper peptides which promote the production of healthy collagen. Not forgetting to mention, this eye serum is meticulously formulated to maintain a pH level of 5.5, ensuring optimal compatibility with the skin.
Vanilla Luxury Raves: We can all agree that Drunk Elephant contains a range of amazing products and they are definitely not short of anti-ageing transformative products! This serum is one of them - formulated with a number of key ingredients like retinol and caffeine which are carefully selected to deliver effective results. Perfect for those Panda eyes!
The Drunk Elephant A-Shaba Complex™ Eye Serum ($98) is available exclusively at Sephora.sg and Sephora stores from 1 June 2023 onwards.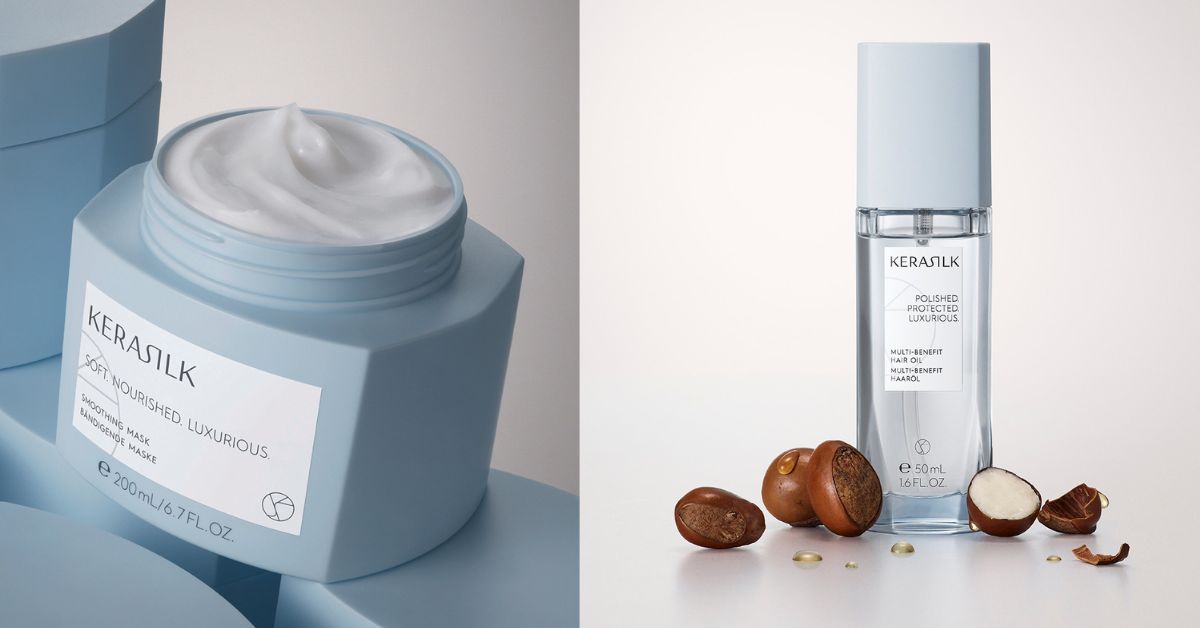 Kerasilk Multi-Benefit Hair Oil and Smoothing Mask 
Achieve healthier hair with these two products from the new KERASILK collection. The KERASILK Multi-Benefit Hair Oil ($46) is a versatile oil suitable for all hair types and textures. This product offers frizz control for up to 72 hours, leaving your hair with a radiant glow and reflective high shine. Furthermore, it contains heat protection, smooths the hair fibre, seals split ends, and minimises flyaways. 
The KERASILK Smoothing Mask ($68) contains a variety of benefits such as taming unruly hair, deeply nourishing strands, and providing exceptional frizz control. Formulated to enhance shine and promote long-lasting manageability, even coarse hair can benefit from this intensive conditioning treatment, which effectively tames and smooths both the hair structure and surface. 
Vanilla Luxury Raves: Salon-styled hair, from the comfort of your own home? With this new collection by KERASILK, these products are all you will need to achieve healthier hair. Whether it's heat protection, frizz control, nourishment, or overall manageability, these high-performance products from KERASILK are formulated to deliver these hair benefits! Best of all, they are conveniently available at leading hair salons in Singapore, so you can just top-up your haircare when you visit next.
The new KERASILK collection is available for purchase at Chez Vous Hair Salon, Hairwerkz, Kiu Hair Gallery, O'Color Hair, Picasso Hair Studio and Roots – Where Hair Begins.
April Beauty Product Reviews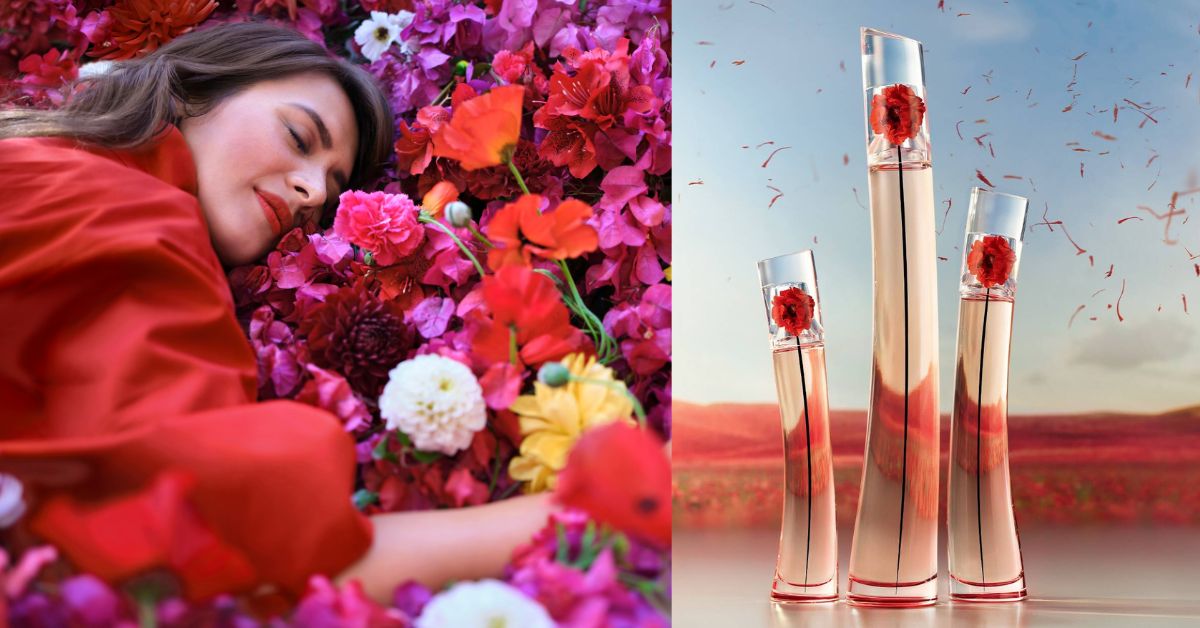 Kenzo's L'Absolue Eau de Parfum ($245) features a striking red poppy on a brushstroke stem, paying homage to the brand's Japanese roots. This must-have perfume offers a captivating blend of spicy florals, with Orange Blossom and Damascena Rose Absolute infused with saffron. The base notes include White Musk and Vanilla, which give the fragrance an alluring sensuality.
Vanilla Luxury Raves: If you enjoy spicy florals, Kenzo's saffron-infused version is all things pretty and delicate! The fragrance also includes signature vanilla and white musk notes which together blend with saffron to give a unique scent - sophisticated yet spicy at the same time. We also love the iconic design of the bottle, redesigned to become more eco-friendly by incorporating recycled glass, reducing plastic usage, and using cardboard from sustainably managed forests printed with bio-based plant inks. This one's a must for any dresser!
Kenzo L'Absolue Eau de Parfum ($245) is available at Sephora.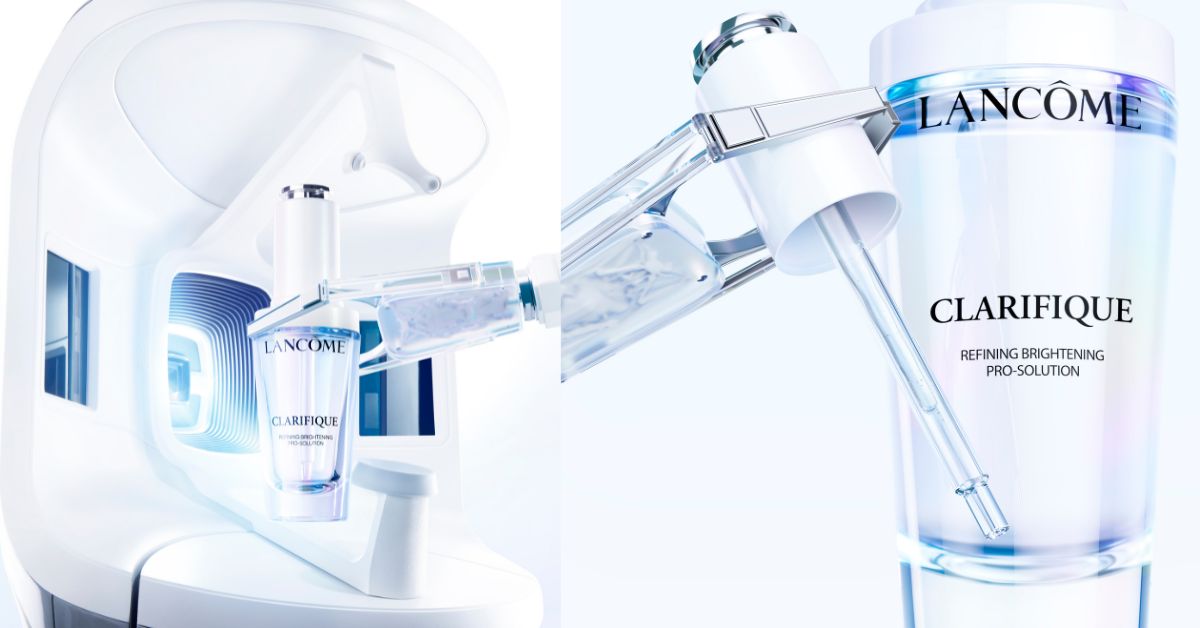 Want to achieve brighter skin? Check out the Lancome Clarifique Pro-Solution ($180), a next-generation brightening serum inspired by professional water peel procedures from Korea. This serum contains three derm-actives that work together to correct, resurface and brighten the skin such as 10% PHA which is a skin-friendly acid with a strong yet gentle resurfacing action, Niacinamide which helps reduce dark spots, and Beech Bud Extract which boosts the skin's enzymatic properties. The formula is highly concentrated in corrective active ingredients yet contains a sensorial watery-gel feel that leaves skin with a radiant bursting glow.
Vanilla Luxury Raves: We adore the light-gel formulation that still delivers strong efficacy while being gentle on the skin. Say goodbye to dark spots as this serum can be used for all skin types, including those prone to acne and sensitivity, and can be used both morning and night. And it's not just pigmentation! Beyond dark spots, the serum on many other skin issues such as acne marks, blackheads, skin tone and tightening of pores. 
Lancome Clarifique Pro-Solution ($180) is available on Lancome's website and various outlets islandwide.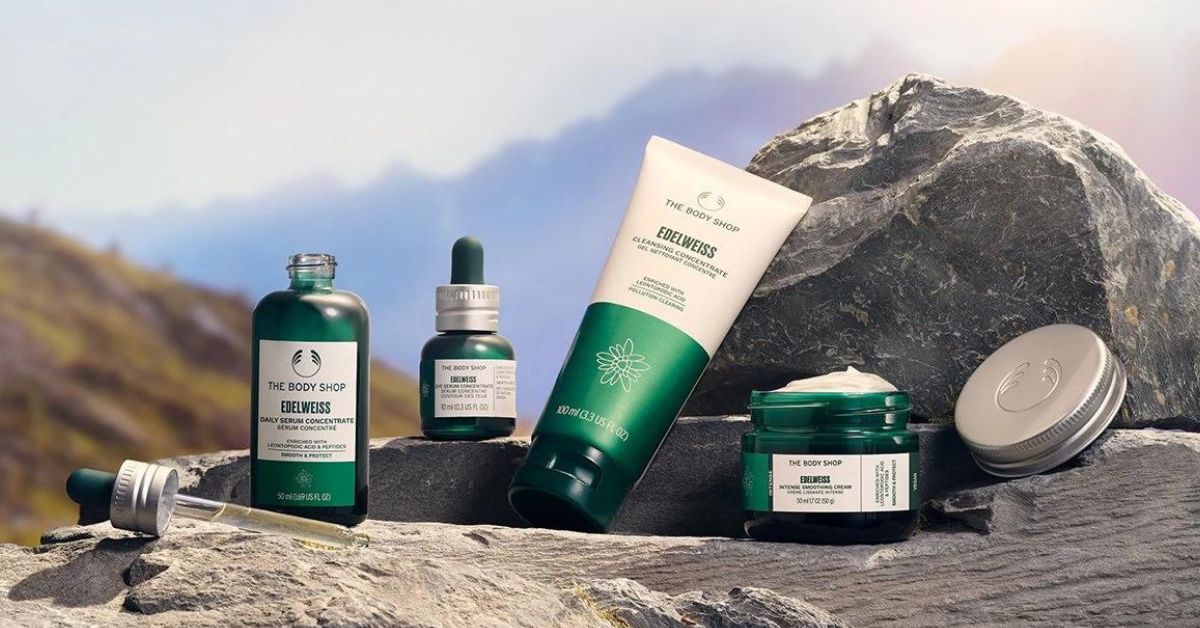 Experience smoother skin with The Body Shop's Edelweiss skincare range. Previously known as Drops of Youth, this improved range contains double the concentration of edelweiss and features products that gently eliminate pollutants and safeguard the skin from pollution. 
Vanilla Luxury Raves: Some of our favourites include the Edelweiss Daily Serum Concentrate ($75) which is a must-have to achieve glowing skin. With a high concentration of edelweiss, which is strengthened with leontopodic acid known for its antioxidant properties, this serum has 43% more antioxidant power than retinol. Additionally, this vegan serum contains natural-origin peptides derived from rice to maintain the skin's natural moisture barrier. 
There's also the Edelweiss Smoothing Day Cream ($59) which is made with 96% ingredients of natural origin and takes merely a tiny dollop to smoothen the appearance of fine lines. It also leaves the skin plumped with 48 hours of moisture. Its air-whipped texture is lightweight and non-sticky, making it fast-absorbing and suitable for daily use, in Singapore's hot climate.
The Body Shop's Edelweiss Range is available at various outlets islandwide.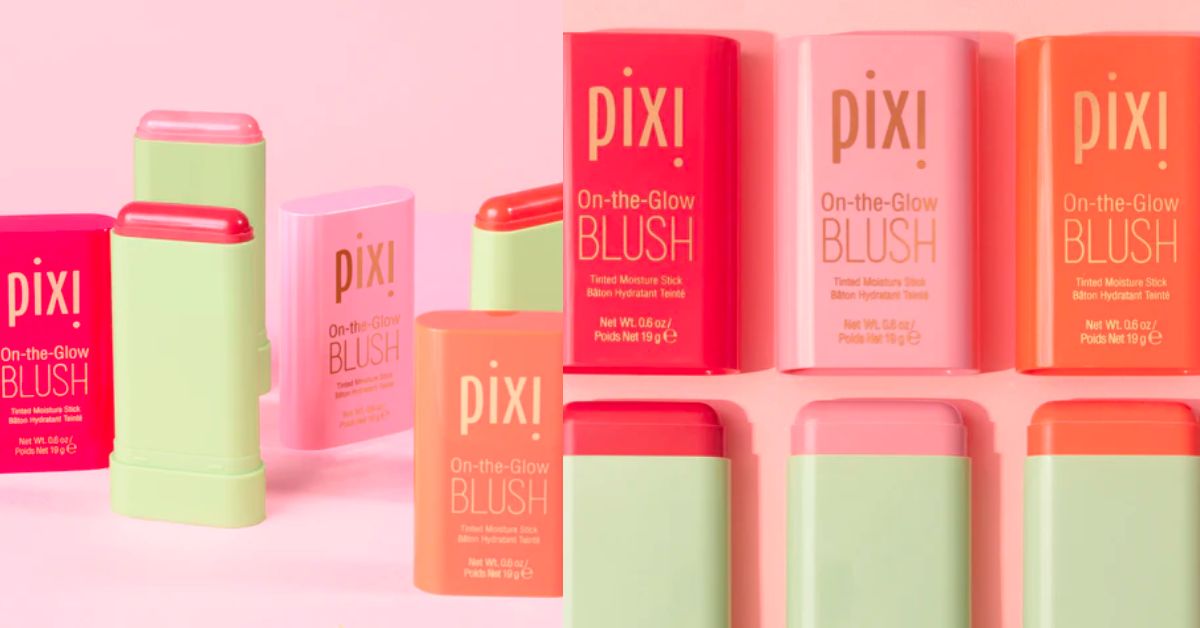 If you love versatile makeup products, definitely check out the Pixi On-the-Glow ($30). This hint-of-a-tint, easy-to-use stick can be used on both cheeks and lips, providing a natural bronzed glow that is easy to apply and blend. These solid moisturizing tints are enriched with fruit extracts that offer excellent antioxidant protection and blend seamlessly on the skin to create a natural bronzed glow and are perfect for those on the go. 
Additionally, the formula contains ginseng to revitalize and balance, aloe vera to soothe and calm, and vitamins for their antioxidant benefits. 
Vanilla Luxury Raves: With just one swipe of this product, you can achieve a sun-kissed and healthy-looking complexion all year round. For a natural, monochromatic look, place it onto the crease of the eyes, and cheeks, and blend it out with your fingertips. Apply onto the lips and you're ready for whatever the day might bring!
Pixi On-the-Glow ($30) is available at Sephora.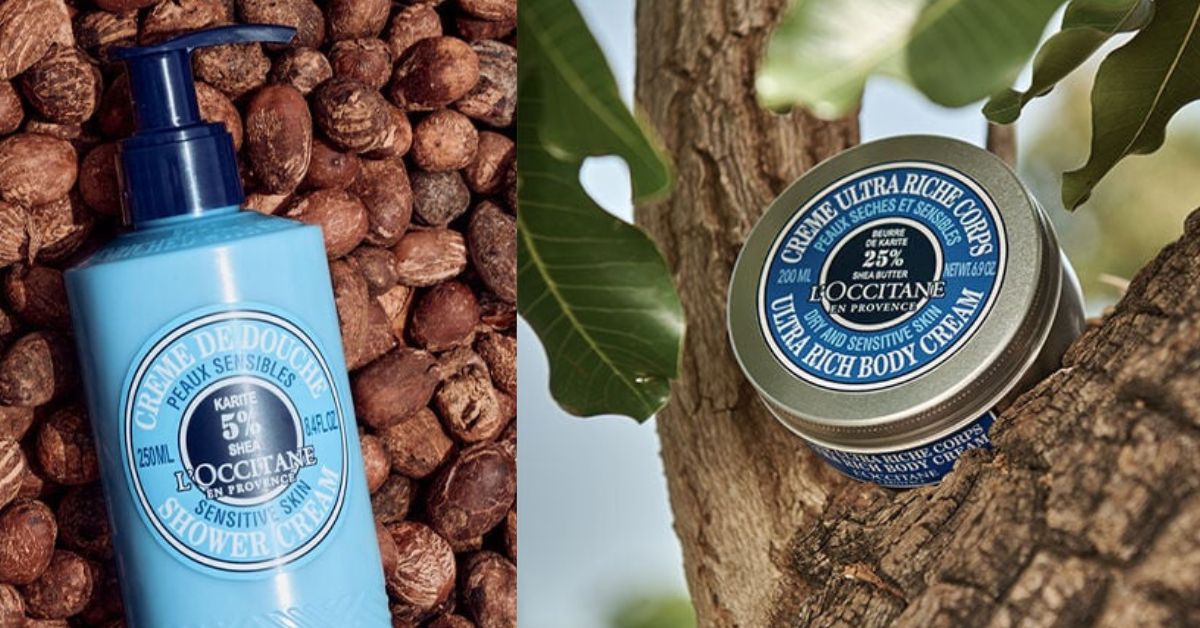 If you struggle with dry and sensitive skin, these products are perfect for you. The L'OCCITANE Shea Butter Shower Cream ($36) is a delicate and generous shower cream that gently cleanses the body while preserving its natural balance. Formulated with 5% Shea Butter and a new scent designed for sensitive skin, this non-stripping formula maintains the skin's pH levels, leaving skin feeling soft and free from itchiness or dryness after every shower. 
A boon for those with very dry skin seeking extra moisture, the L'OCCITANE Shea Butter Ultra-Rich Body Cream ($74) contains 25% shea butter and is designed to provide intense nourishment, protection, and restoration to the skin, ensuring up to 72 hours of hydration. Additionally, it contains a rich and comforting texture which creates a protective layer of moisture that is especially useful for those visiting cold and dry countries.
Vanilla Luxury Raves: We understand that it may be frustrating to find products suitable for dry and sensitive skin. That is why we love that L'OCCITANE's Shea Butter Collection has a clean ingredient list ensuring that no harsh chemicals come in contact with your skin! What's more, they are made exclusively with organic fairtrade Shea Butter which is a highly moisturising natural ingredient and is amazing for soothing dry and sensitive skin. Best of all, everyone in the family can use these products - age and gender-neutral!
L'OCCITANE Shea Butter Shower Cream ($36) and L'OCCITANE Shea Butter Ultra-Rich Body Cream ($74) are available at L'OCCITANE boutiques nationwide and on https://sg.loccitane.com/lp_shea_butter_collection.html.
Add to your sunscreen arsenal with the Supergoop! Glow Screen in the newly launched shade, Dawn. The Supergoop! Glow Screen SPF 40 ($36) is a tinted sunscreen that moisturises the skin and primes for makeup with a dewy finish. This multitasking primer with SPF not only gives the skin an instant glow-up and creates a dewy base but also provides broad spectrum protection from UV rays, infrared radiation, and filters blue light from tech. What's more, it contains an amazing formulation of ingredients such as hyaluronic acid and vitamin B5 that boosts skin's water levels and Niacinamide reduces the appearance of pores and evens out skin tone. 
Vanilla Luxury Raves: This product is amazing for anyone who wants to achieve a lit-from-within glow given that it's suitable for all skin types. You can choose to wear it alone, or use it as a glowy primer beneath makeup - both ways are guaranteed to leave the skin looking flawless and protected!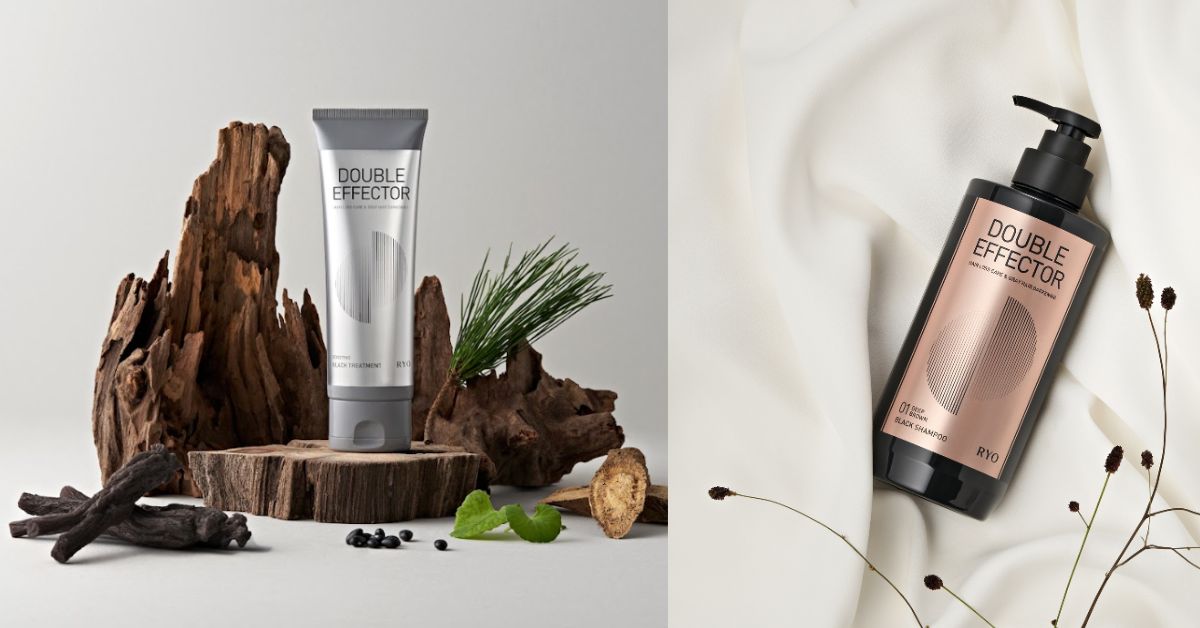 Do you struggle with grey hair? Say goodbye to your hair problems with RYO's Double Effector Black Shampoo ($39.10) and Treatment ($16.15). With the use of Black ToningTM Technology, this new collection offers superior results that naturally darken grey hair in just 7 days! The products are formulated with 23 natural extracts that strengthen the scalp and provide natural darkening effects on grey hair. When used together, the shampoo and treatment nourish hair from within, providing a maximised darkening effect as a result.
Vanilla Luxury Raves: With this new collection by RYO, two products are all you will need to achieve a darkening effect on grey hair. Furthermore, these products are vegan and free from 27 harmful additives such as animal-derived ingredients, mineral oil, sulfate, talc, soap, silicone, and parabens. They are also clinically tested for sensitive scalps and dermatologist-tested to be suitable for all skin types. 
RYO's Double Effector Black Shampoo ($39.10) and Treatment ($16.15) are available at selected Guardian and Watsons stores, and online at LazMall and Shopee Mall. 
March Beauty Product Reviews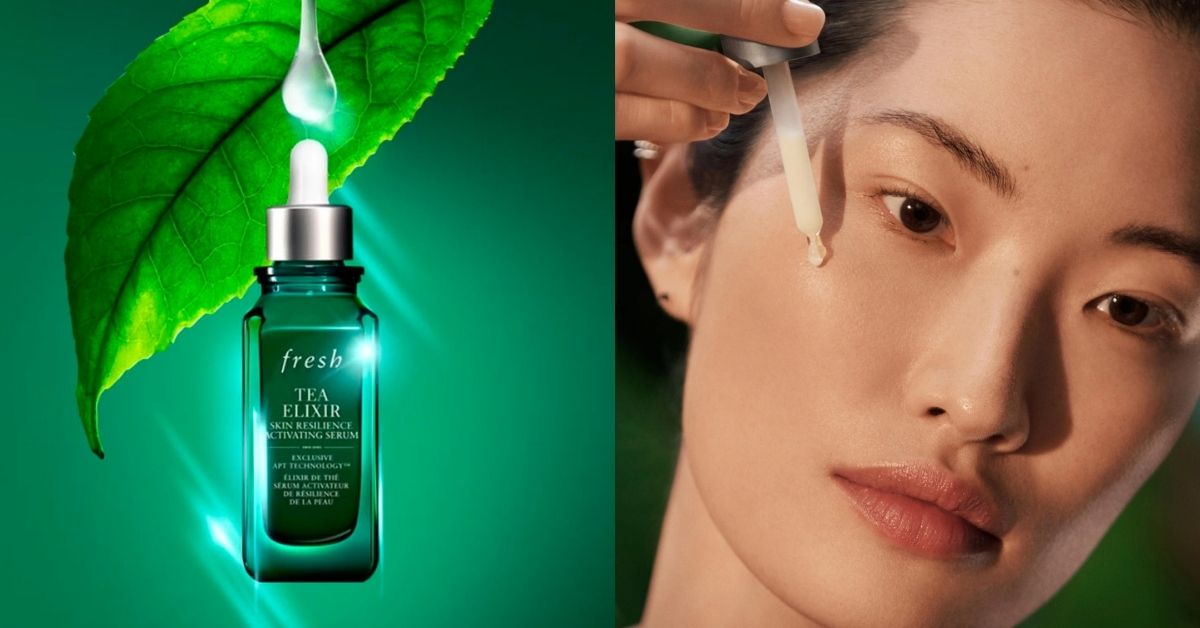 Are life's everyday stressors taking away your glow? Look no further than the Fresh Tea Elixir Skin Resilience Activating Serum for smoother texture, visible glow and restored bounce. This new serum uses Adaptive Phytocompound Tea (APT) Technology, which is rich in citrate and polyphenols and scientifically proven to boost skin resilience and antioxidant protection.
What's more, this anti-ageing powerhouse is packed with coveted skincare ingredients like Niacinamide to improve skin tone and strengthen the skin's barrier to lock in moisture, 5kDA hyaluronic acid to deeply hydrate the skin and minimise wrinkles, and Ceramide III to strengthen the skin barrier and prevent dryness. With these ingredients used together, the serum can improve skin resilience by 62%, leading to a reduction in fine lines and wrinkles by 41%, smoother texture and visible glow by 75%, and increased bounce by 58%.

Vanilla Luxury Raves: Fresh Tea Elixir Skin Resilience Activating Serum is superior from the get-go. It is made using an extraction process to break down tea leaves and filter low molecular weight compounds to produce APT Technology, the backbone of the serum's incredible formulation. We also love that the Tea Elixir Serum was tested on over 500 people and is proven effective on all skin tones and types, including sensitive skin. And if you enjoy layering your serums, this makes for the perfect pre-serum or essence, and can be followed up with other products that bring as much delight. Say goodbye to fine lines and wrinkles, and watch as your skin transforms with a healthy glow!
Fresh Tea Elixir Skin Resilience Activating Serum is priced at $188 and is available at Fresh outlets islandwide and on their website.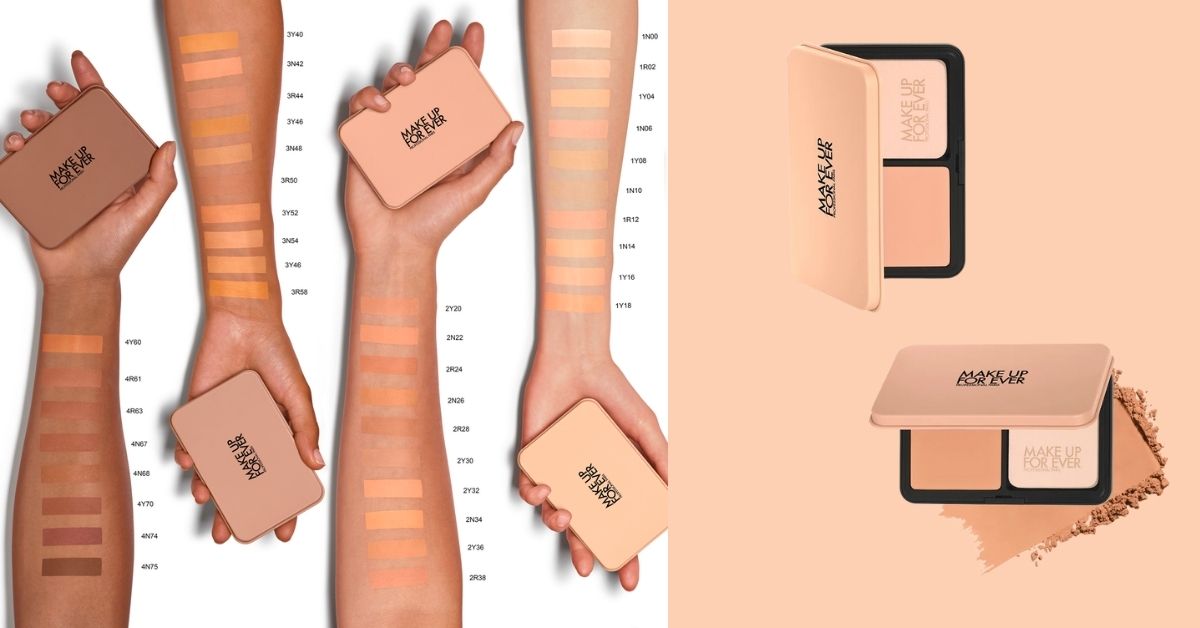 The Make Up For Ever HD Skin Powder Foundation ($72) is the perfect compact foundation to bring with you on the go. This foundation gives incredible full coverage that can be achieved with - just one swipe! With a combination of three powders, it corrects, blurs, and mattifies for up to 24 hours while refining pores and evening out skin texture. As a result, you get a matte finish and your imperfections are blurred away without leaving your skin looking cakey or powdery. Furthermore, this foundation is also water-resistant, sweatproof, and smudge-proof, so you can imagine how long-lasting it truly is! 
Vanilla Luxury Raves: The Make Up For Ever HD Skin Powder Foundation is a real life-changer with how it provides full coverage without looking cakey. We love how lightweight it feels on the skin while giving a flawless makeup base. The best part is that it comes in 40 shades and is available in four families (light, medium, tan, and deep) and three undertones (red, neutral, and yellow). Get your shade before it sells out!
Make Up For Ever HD Skin Powder Foundation is available at makeupforever.sg, Sephora Online & In-stores, Lazada and Zalora official stores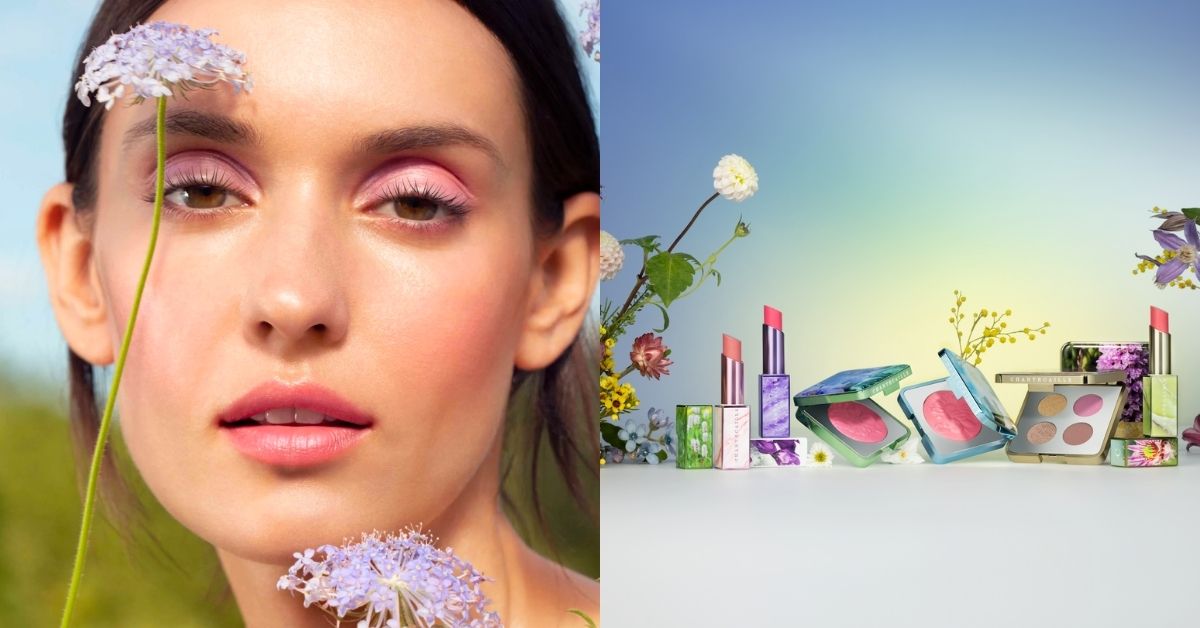 This Spring 2023, Chantecaille delights you with their new limited edition, Wild Meadows Collection. Featuring a breathtaking selection of must-have makeup favourites, this one's a delight to flaunt in your bag too! 
Starting with the Wild Meadows Eye Quartet ($137), an eyeshadow palette that encapsulates the colours of spring. It comes with a mix of gold, pink, mauve, and taupe shades, including two shimmery shades infused with cream for a pearlescent finish, one matte shade with a satiny texture, and one luminous satin shade. 
The Wild Meadows Blush ($132) is a powder blush that is formulated to be lightweight and smooth, with ingredients that create a creamy finish. It comes in vibrant colours that are buildable and give skin a radiant, floral-inspired look. 
Lastly, the Wild Meadows Lip Chic ($91) comes in a limited edition trio of Spring shades for this collection. Though it was launched 16 years ago, the Lip Chic still remains iconic as a glossy and lightweight lip product that leaves the lips feeling soft and nourished after use. It contains a popular formula that offers both great colour payoff and comfortable wear and with this collection, it comes in beautiful floral packaging too. 
Vanilla Luxury Raves: We love Chantecaille's take on Spring 2023 with their Wild Meadows Collection. Just like its name, these products come in beautiful packaging and irresistible shades. Also, this Wild Meadows Collection supports the Villa Abbatis Cultural Association's work preserving wild spaces and cultural landscapes of Romania. Another reason to shop? 
Chantecaille Wild Meadows Collection is available at Takashimaya Singapore.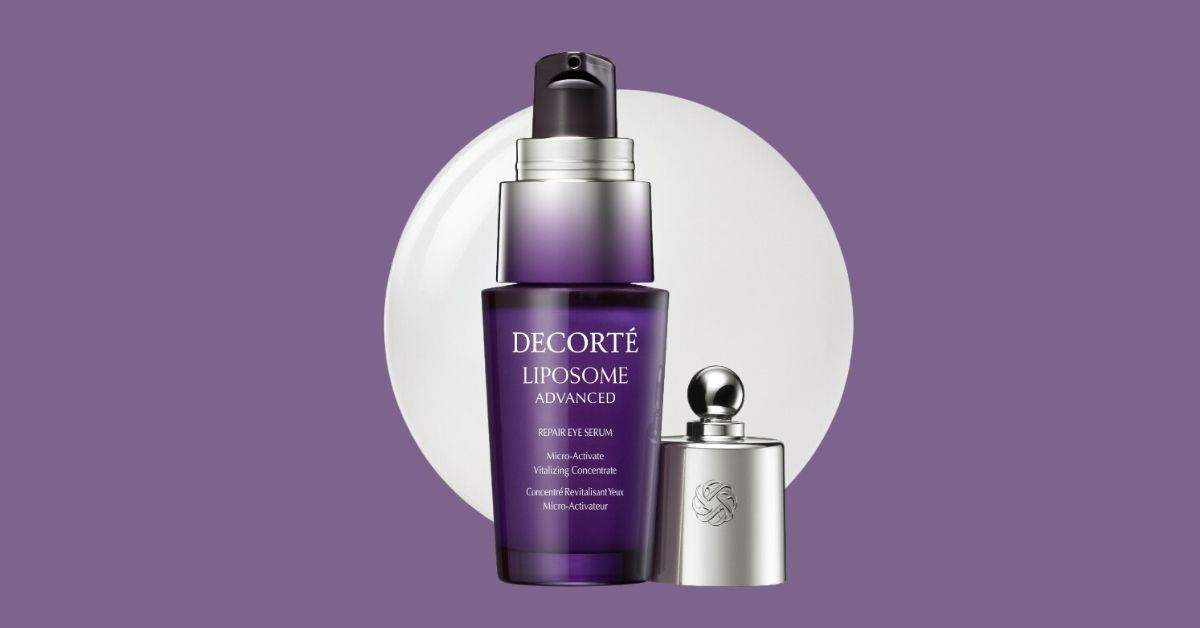 Many of us struggle with ageing around the eyes. Whether it's down to how thin the skin is in the area, or that we spend ample time on our screens, the Decorte Liposome Advanced Repair Eye Serum is here to help combat our eye troubles and more! This high-performance eye serum leaves no room for dryness with its 24-hour moisturising care. Crafted with Decorte's original technology, it comprises nano bicells and multilayer biolipsomes which are extremely tiny microns in size yet encapsulate high amounts of beauty ingredients to offer the best formulation for your skin. These capsules are able to penetrate deep into the skin to help you achieve moisture and firmness while addressing skin issues such as dryness, dullness, disrupted texture, and more. Furthermore, the serum comes with a delicate green tea floral fragrance that soothes the skin and the mind. 
Vanilla Luxury Raves: Decorte is well known for its Liposome Serum with their use of liposomes which go beyond penetration technologies to produce incredible results. With this new Liposome Eye Serum, we're excited to extend the same possibilities to the area around our eyes! Ground-breaking formula aside, even the packaging itself is worth the laurels - we love how the metal cap can double up as a massager for the eyes. 
Decorte Liposome Advanced Repair Eye Serum is available at BHG Bugis Junction, Isetan Scotts, Takashimaya and Metro Paragon.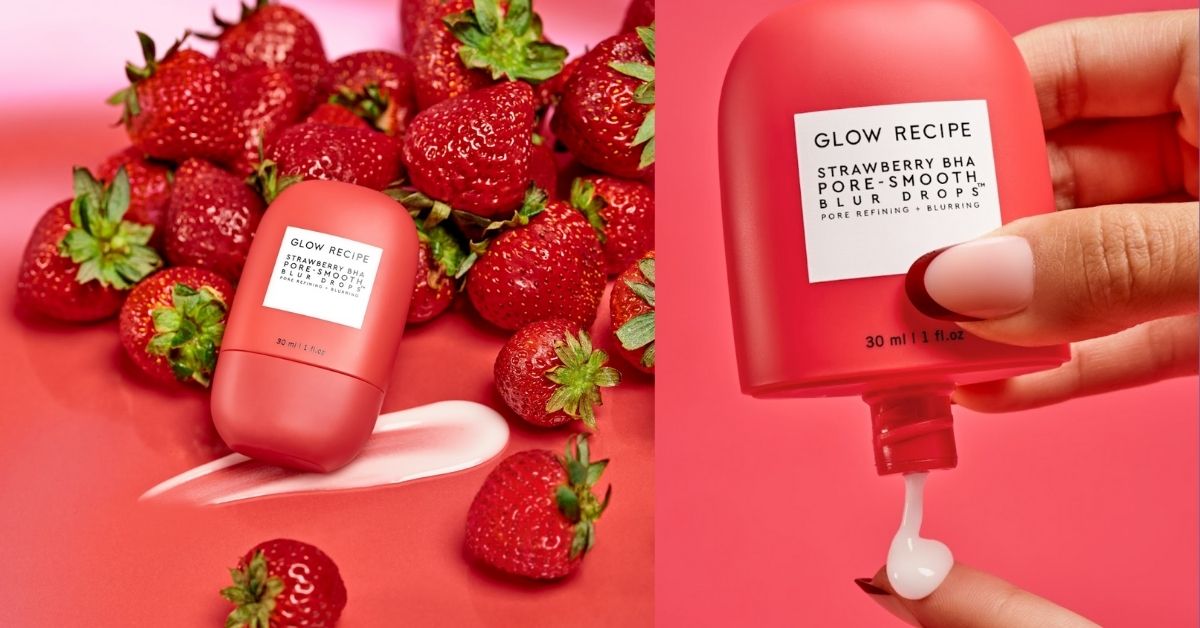 > Refine and blur pores instantly with the Glow Recipe Strawberry BHA Pore-Smooth Blur Drops. This silicone-free primer and pore treatment gives a soft focus and satin glow, creating a lit-from-within complexion that looks like light reflecting off a satin pillow. As a makeup-skincare hybrid, it not only helps prolong makeup wear but is able to reduce excess shine for up to 8 hours and smooths uneven texture. 
Just like its name, this product is loaded with key ingredients such as dual encapsulated BHA, strawberry enzyme, strawberry leaf extract, and pore-blurring tapioca and rice. Formulated to refine pores, smooth uneven texture and reduce pore size, you can expect to see results of poreless-like and smooth skin. Did we say it comes with a refreshing strawberry scent too? 
Vanilla Luxury Raves: We're huge fans of Glow Recipe products as they are packed with clean and gentle-yet-powerful ingredients that give amazing results, and their new Strawberry BHA Pore-Smooth Blur Drops is no exception. We love that this product is clinically effective on texture and pores yet gentle enough for daily use so that anyone, even those with the most sensitive skin, can use it. 
Glow Recipe Strawberry BHA Pore-Smooth Blur Drops is priced at $51 and available at Sephora.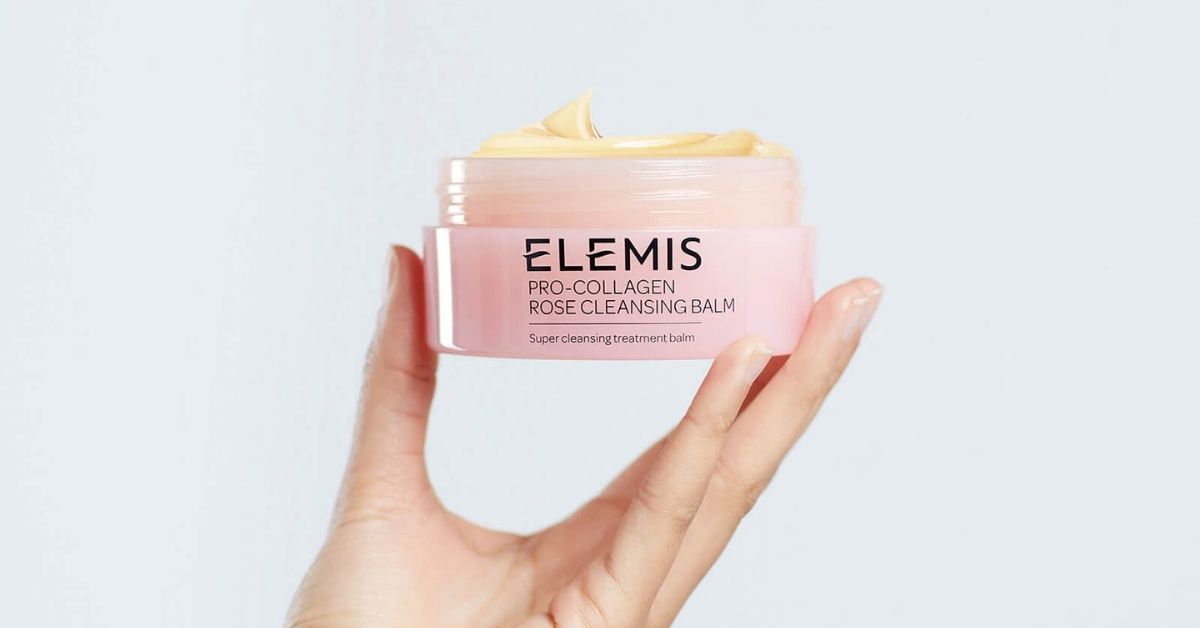 If you love all things roses, you need the Elemis Pro-Collagen Rose Cleansing Balm ($98) in your life. This cleansing balm contains English Rose Oleo Extract which not only smells divine but also helps to remove makeup and dirt, leaving the skin feeling soft like a flower petal. Achieve a refreshed and radiant complexion as it deeply cleanses, soothes, and calms the skin. 
What's more, this cleansing balm has proven results. Independent user trials have shown that 98% of users felt that the product provided moisture to dry skin, while also making their skin look comfortable and never tight. 95% of users have also agreed that the product left their skin feeling soothed and conditioned, while 90% reported that it made their skin glow.
Vanilla Luxury Raves: Talk about self care in skincare! The Rose Cleansing Balm feels incredible on the skin and also smells equally indulgent. Enriched with English Rose Oleo Extract, this cleansing balm has a balm-to-oil-to-milk formula reminiscent of a fresh rose garden, and providing a luxurious feel to the skin. 
Elemis Pro-Collagen Rose Cleansing Balm is available in Elemis outlets at Raffles City and ION Orchard.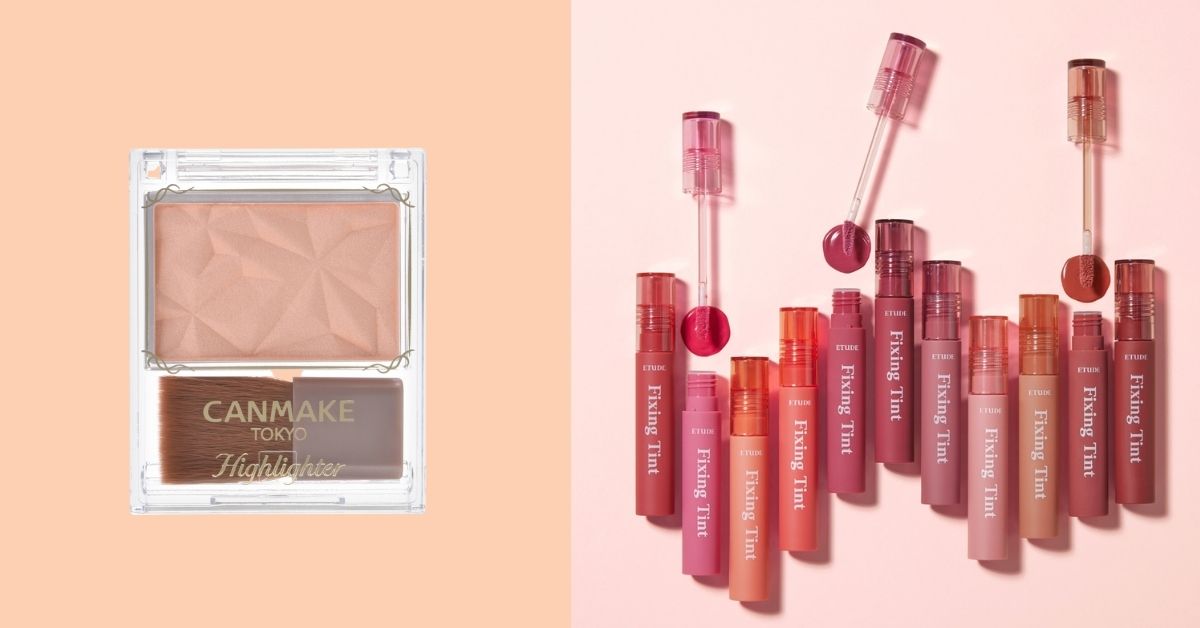 Watsons has recently collaborated with FWD ton their Retailssure programme, available exclusively for Watsons members. Bought the wrong makeup product? Simply sign up to the new programme and you can exchange products that don't suit you!
Retailssure is available from 8 March 2023, while stocks last. 
Vanilla Luxury Raves: Watsons holds a wide collection of makeup and with the new makeup exchange option, you have all the right reasons to try these! Here are some of our favourites for inspiration. The CANMAKE Highlighter ($17.05) is bang for your buck given its affordable price tag and the glow it leaves behind. The powder is dewy, and smooth and feels lightweight on the skin. Choose from either Glamorous Glow, which contains a finish that creates a radiant champagne gold look to accentuate your features, or Natural, which comes with a delicate finish and subtle shine.
Did you know that ETUDE products are exclusively available at Watsons Singapore? We've tried the ETUDE Fixing Tint Lipstick ($20.90) and could see exactly why it went viral. This trending product is known for leaving zero smudges on masks, given its super long-lasting formula. Besides that, it comes in many different beautiful shades and leaves a matte finish on the lips without drying them out. 
Watsons makeup products are available islandwide. Retailssure is available from 8 March 2023, while stocks last.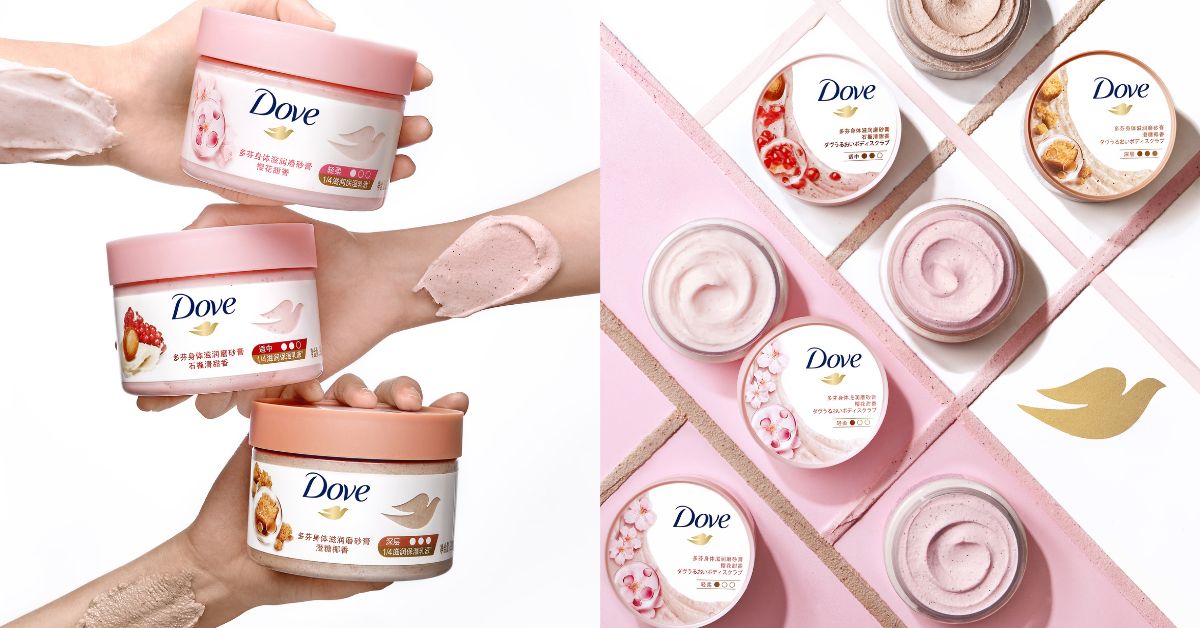 Who doesn't want to smell like icecream? Dove has recently launched its first-ever Ice-Cream Body Scrub in Singapore, which comes in three different exfoliating strengths. Just like its name, the body scrub comes with a texture which mimics that of ice cream and is infused with nourishing essence to make the skin soft and bright. What's more, it contains microbeads which are gentle on the skin and are enriched with Glycerin, a humectant that penetrates the skin to help retain moisture. 
The Ice-Cream Body Scrubs come in three variants, Sakura Smoothie for dry skin, Pomegranate Ice Cream for all skin types with moderate exfoliation, and Sugar Sorbet for dull and rough skin with deep exfoliating strength. You'll also find that the refined exfoliating beads offer different levels of exfoliation to suit various skin needs. 
Vanilla Luxury Raves: Ice cream in the form of a body scrub! These Ice-Cream Body Scrubs not only come in various irresistible flavours, but we also love that they include different exfoliating strengths to cater to various skin types. Keep the scrubs handy and you'll be guaranteed soft and glowing skin for days! 
Dove Ice-Cream Body Scrubs are available at supermarkets and retail stores such as FairPrice, Giant, Redmart and Shopee, Watsons and more.
February Beauty Product Reviews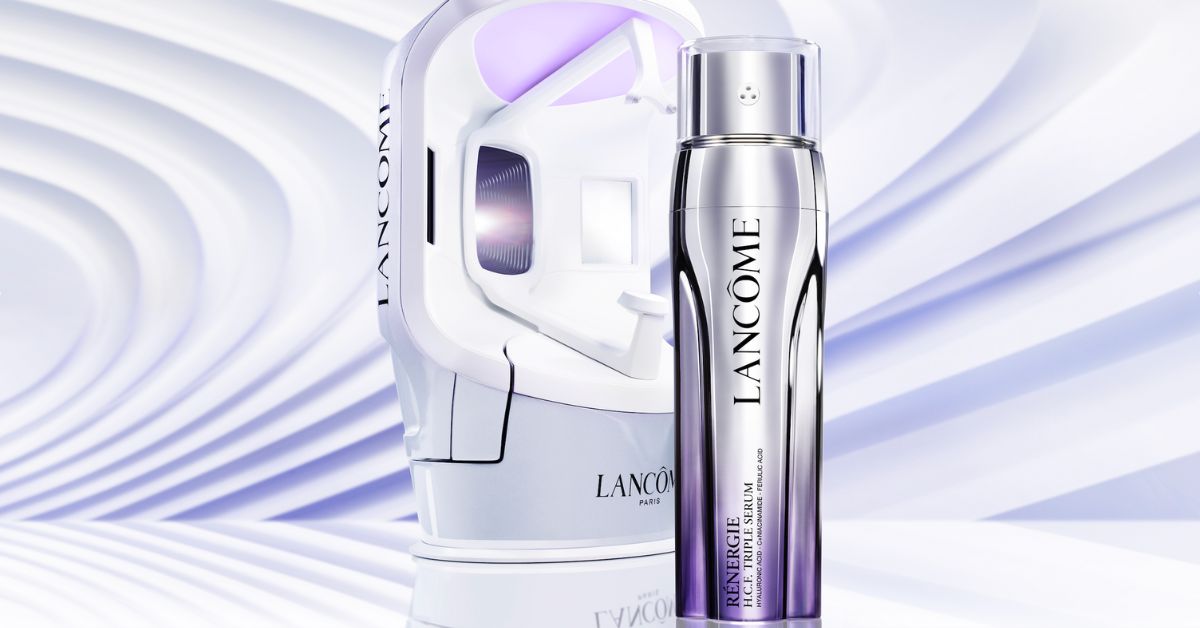 If you're looking for a product that can improve volume loss, visibly reduce wrinkles and brighten dark spot appearance, check out the new Rénergie H.C.F. Triple Serum by Lancome. High-performing anti-ageing skincare enters a new age with the release of this newest serum. The serum is inspired by the most recent regenerative science and backed by more than 40 years of bioengineering research. 
Combining three potent active components that were previously believed to be incompatible, Hyaluronic Acid, C+Niacinamide, and Ferulic Acid. Lancome has achieved the seemingly impossible with this ground-breaking formulation. As a result, your skin will be transformed and your beauty regimen will reach new heights thanks to a triple dosage of the best skin renewal and rejuvenation available!
Vanilla Luxury Raves: A triple-dose serum with effective, high-grade ingredients - what more can we ask for? Lancome's Rénergie H.C.F. Triple Serum is a game changer to the skincare market with its new high-tech pack design. With each derm-active capsulated within separate chambers and squeezed through the triple nozzle to maintain a fresh mixture. Overall, the blended texture is lightweight, smooth, and fast-absorbing and you can expect a delightful yet sensorial experience when applying it to the skin.
Lancome Rénergie H.C.F. Triple Serum 50ml ($217) is available for sale at all Lancôme counters, department stores, Lancôme e-Boutique and Lazada. Also available at Sephora from March onwards.
Pop-up alert! From 24th February to 2nd March, customers can head down to Metro Paragon to discover the Lancôme Rénergie H.C.F. Triple Serum and learn more about the incredible anti-ageing and restorative properties on different layers of the skin. Lancôme's Skin Screen service will also be available – exclusive deals and special activities await.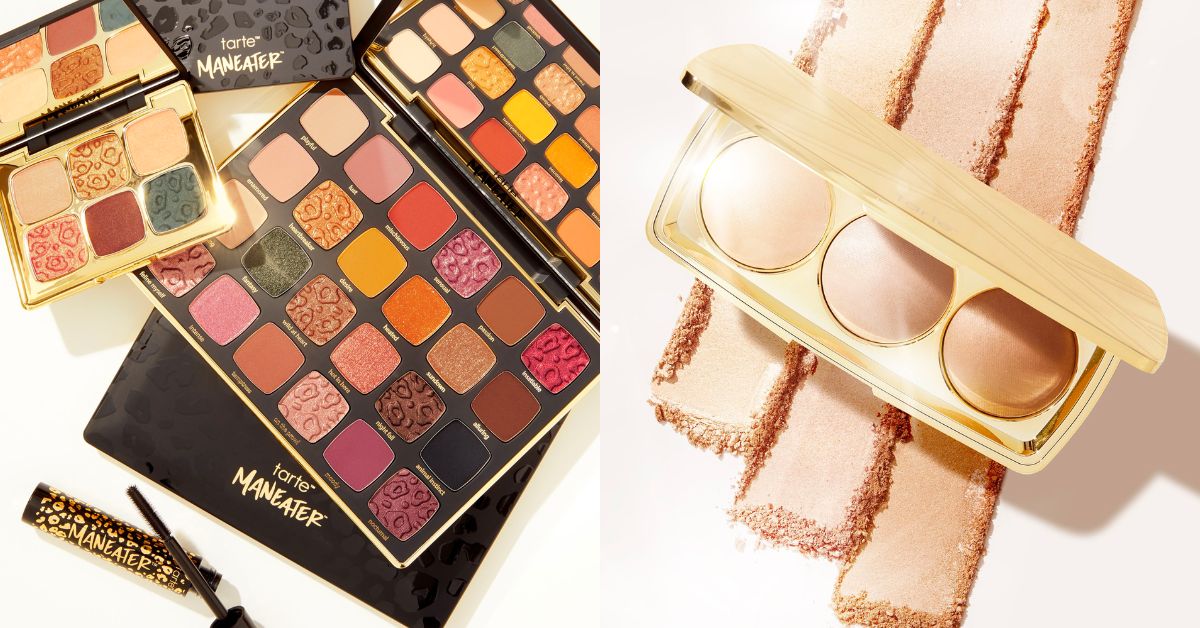 Are you on the hunt for amazing makeup products to add to your collection? Then you want to know what's new at Tarte! 
The Tarte Maneater Collection contains two eyeshadow palettes with amazing shades we absolutely adore. The Maneater™ After Dark Eyeshadow Palette ($86) is the largest and fiercest Maneater palette yet with 24 beautiful everyday shades. The palette contains 11 mattes, 9 shimmers and 4 sheens, filled with warm neutrals, golds, coppers and berries. Perfect for everyday to dramatic looks, both day and night. 
Meanwhile, The Maneater™ Eye Shadow Palette ($35) is a mini palette that is perfect for you to take along on the go. Featuring warm tones with 3 matte and 3 shimmer shades, suitable for an everyday neutral look. 
What's more, the palettes are infused with Amazonian clay and you can expect intense payoff and seamless blending. That's how we know an eyeshadow palette is good.  
The Shape Tape™ Glow Bar Palette ($69) is one of Tarte's best-selling products. This glow bar palette is suitable for all skin types, be it for combination, dry, normal or oily skin, which is what makes it a popular highlighter palette in the market. Using Amazonian Clay Diamond Complex™, which is a unique blend that reflects light to reduce skin discolourations, dullness, and dark spots. What's more, this palette contains three universal shades: Champagne Blur, Bronze Glow and Sunlit to help smoothen, sculpt and brighten the face. Giving a radiant and satin finish, expect glowy skin in no time!
Vanilla Luxury Raves: We're all fans of Tarte products given their amazing shades, formulations and ease of application. Even more so with this range as it comes infused with Amazonian Clay, allowing for a smooth yet lasting application and better deliverability at the same time. And with those illuminating and shimmery shades, you can definitely achieve a flawless and radiant look that's sure to turn heads! 
Tarte products are available at Sephora.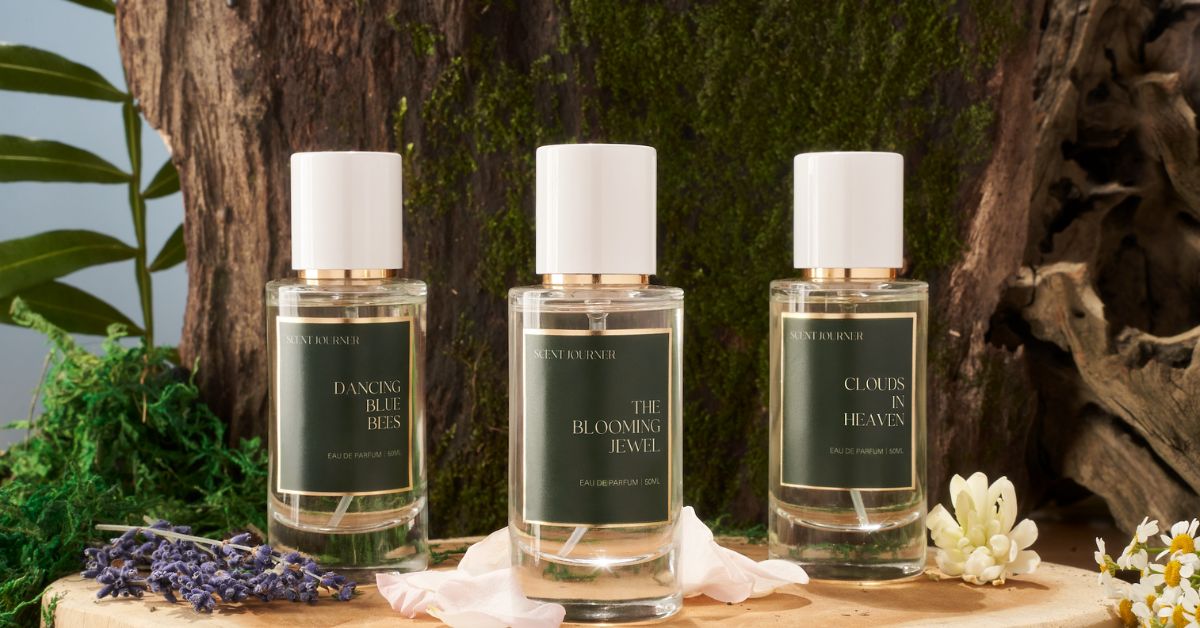 Scent Journer is a Singaporean-owned perfume brand that takes a mindful and ethical approach when it comes to crafting fragrances. The brand uses only natural ingredients that are ethically sourced, and each fragrance is specifically designed to uplift your mood and leave you feeling your best. We all know that sense of smell has the power to affect our emotions, memory, and overall well-being, and Scent Journer understands this better than anyone. With their wonderful fragrances, Scent Journer takes you back to a happy place, allowing you to feel an incredible sense of joy and contentment.
In the month of Valentine's, Scent Journer has launched the Lover's Scent-sation Set and Wanderlust Couple Set as a perfect gift for your significant other. Luxurious pairs of perfumes that are made mindfully and ethically. Treat your special someone and yourself with a pair of Scent Journer perfumes and double the love with matching scents!
Scent Journer's Best Seller Bundle ($188) makes a perfect gift for any occasion. Containing everything you need to feel empowered and gets your mood uplifted throughout the day. The bundle comes with a 50ml and 10ml bottle of perfume with varying scents for you to choose from. With a list of recommended usage for their iconic trio scents. Kickstart the morning with The Blooming Jewel which contains a rosy floral fragrance for a positive and uplifted mood. Followed by Dancing Blue Bee which is an aromatic and calming floral fragrance, and is perfect for a stress-relieving and mindful afternoon. Lastly, drift into the night with Clouds In Heaven which is inspired by Singapore's very own Pandan Chiffon Cake. With sweet and creamy undertones, this scent contains a sensual touch and is perfect to unwind with. 
Vanilla Luxury Raves: This Singapore-based perfume company has a mission to empower women to feel at their best by creating mindfully-formulated fragrances, and we love to hear that. The fragrances are made using only the highest quality ingredients, which are sourced ethically. Each active ingredient is carefully selected with the aim of supporting and enhancing overall well-being on a daily basis. What's more, the fragrances contain over 85% natural-origin ingredients and absolutely no synthetic fillers!  
Available on Scent Journer's website.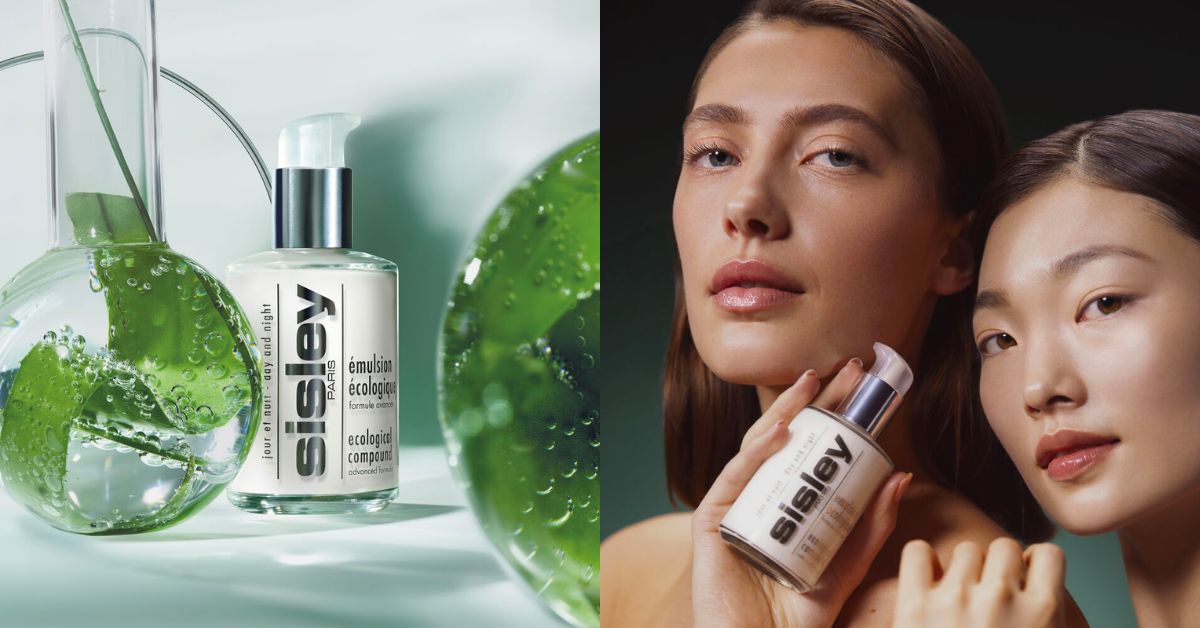 An international success and gold standard for skincare that captivates generations of users worldwide, Sisley Ecological Compound holds a special place in the hearts of those who've tried it. 
Sisley has been at the forefront of microbiota science since the very beginning and understands how to balance and serve the skin's needs. With an incredible formula that helps balance the skin's ecosystem, reinforces its natural immunity and boosts its vital functions. Sisley has taken the Ecological Compound to the next level with a new advanced version, incorporating 40 years of scientific discoveries. 
Even better now than ever before, the Sisley Ecological Compound Advanced Formula ($320) includes a new blend of key ingredients like Burdock and Meadowsweet extracts. This formula is just perfect for everyone, no matter your age or skin type. An absolute must-have in any skincare routine, all year round.
Vanilla Luxury Raves: This iconic skincare product has won the hearts of many since its creation in 1980, and it gets even better with its newly improved formula. With new key ingredients that help balance and strengthen the skin, the Sisley Ecological Compound Advanced Formula is fluid, comfortable and non-greasy when applied and leaves an amazing matte finish. What's more, we love that it can be used by all skin types and ages, men and women. 
Sisley Ecological Compound Advanced Formula ($320) is available on Sisley's website.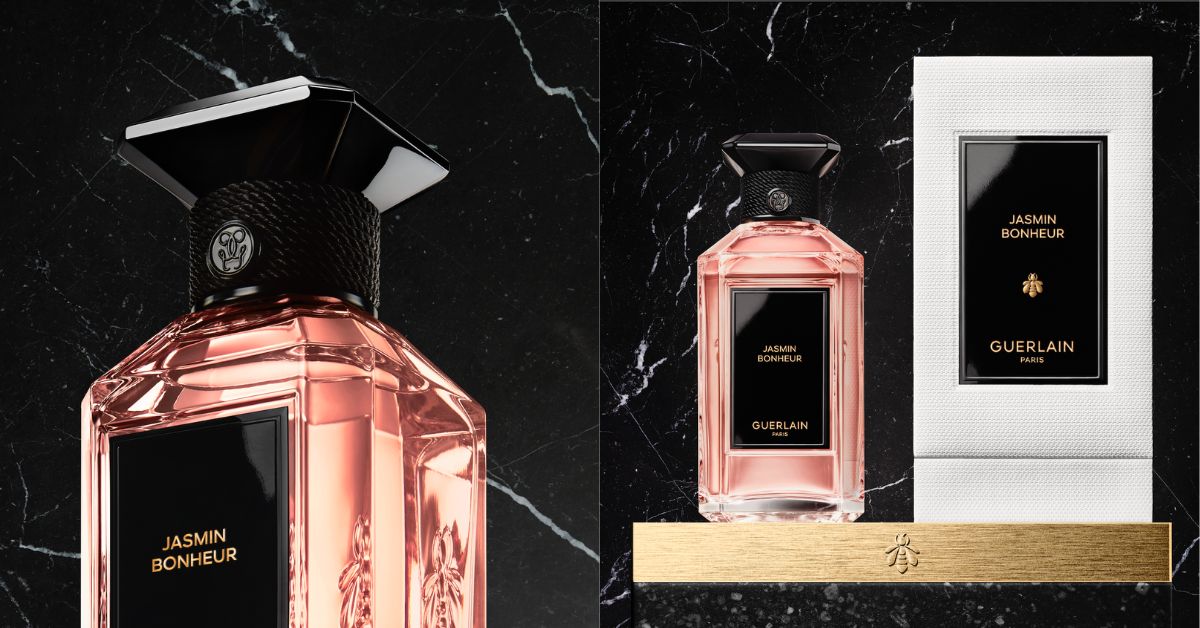 Jasmin Bonheur is the first jasmine fragrance crafted for Guerlain's L'Art & La Matière collection.  The white jasmine bloom has been coloured by the Guerlain perfumers with hues like apricot, rose, and iris, making it appear joyful and pleasant. This scent embodies French joie de vivre and contentment.
Jasmin Bonheur presents Jasmine with a novel and distinctive approach. Jasmine is typically known for its nocturnal sensuality, but Guerlain has blended it with vivid sunlight to make a more joyful and energetic scent. An exquisite chypre base with traditional elegance and woody notes of moss and vetiver balances out the fruity flowery scent. A delicate and joyful apricot-pink colour that exudes sunlight adorns the renowned L'Art & La Matière bottle.
Furthermore, Guerlain offers multiple personalisation plates which you can add to your bottles for customisation. The Matisse Collection has launched a new exceptional plate Maison Matisse Exceptional Plate ($220). All L'Art & La Matière bottles can be customized with a new, limited-edition coral cotton cord that was designed to resemble the apricot-pink tint of Jasmin Bonheur.
Vanilla Luxury Raves: Guerlain's first ever jasmine fragrance for its L'Art & La Matière collection, and it does not disappoint. Guerlain created the perfect jasmine as its Guerlain Perfumers capture the essence of dawn-harvested, delicate jasmine flowers and combine two jasmine varieties in precise proportions. As a result, a sensual and fresh jasmine fragrance that captures fruity notes. Nothing screams lovely more than the beautiful pink shade that bursts with sunshine lurking Jasmin Bonheur's iconic L'Art & La Matière bottle. A staple for our dresser!
Guerlain Jasmin Bonheur comes in three sizes (50 ml, 100 ml, and 200 ml). Available in-store at Guerlain outlets in Singapore.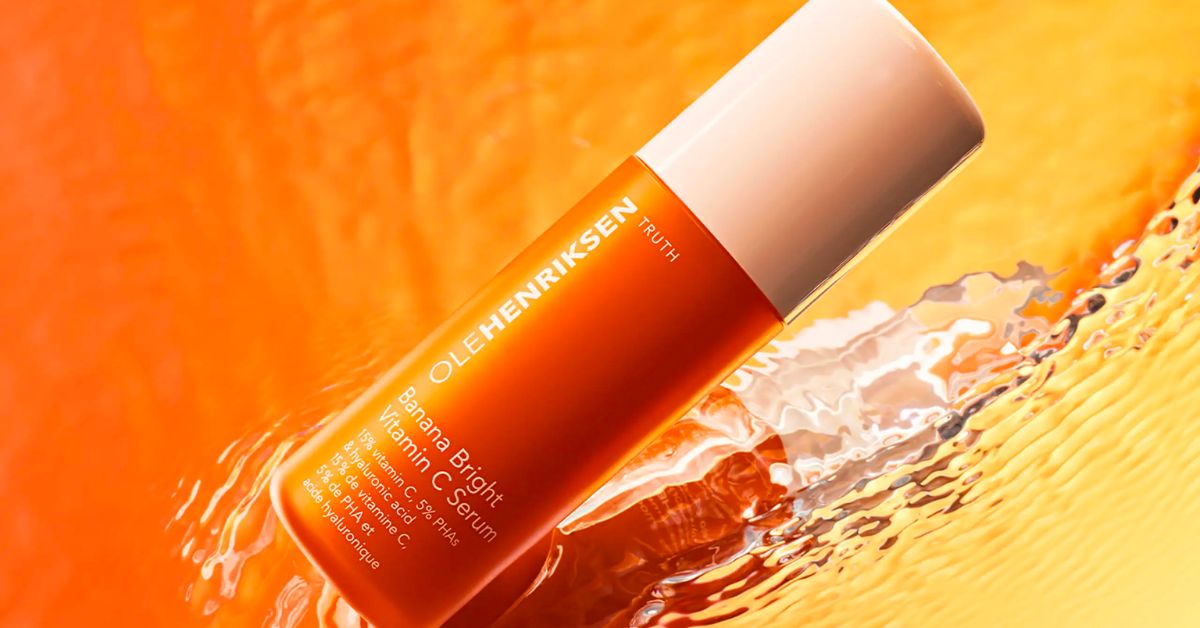 Want to achieve brighter and bouncier skin in just 7 days? The Banana Bright Vitamin C Serum by Ole Henriksen is able to do just that and more!
Perfect for all skin types, whether it is normal, oily, combination or dry, Ole Henriksen believes a daily dose of vitamin C can produce amazing results for your skin. Add it to your skincare routine and watch how this powerhouse ingredient allows your skin to look youthful, glowing and fresh. 
The Ole Henriksen Banana Bright Vitamin C Serum ($102) is unlike anything you have ever used. This serum from Ole Glow® is a potent blend of three notable ingredients: exfoliating acids, vitamin C, and banana powder-inspired pigments. Together, the ingredients in this exclusive formulation help to instantly brighten your skin while shielding it from damaging pollutants. Furthermore, the serum contains hyaluronic acid, which is amazing for hydrating the skin and supporting the face's natural moisture barrier. Expect to achieve skin that is healthy and plump in days!
Vanilla Luxury Raves: We can all vouch for the range of effective skincare by Ole Henriksen and this Banana Bright Vitamin C Serum holds a special place - right on top! A powerful age-defying serum with an irresistible formulation containing 15% vitamin C, 5% PHAs and hyaluronic acid. But, don't take my word for it - if you want brighter and bouncier skin, try it out for yourself and watch your skin smile back with radiance!
Ole Henriksen Banana Bright Vitamin C Serum ($102) is available at Sephora.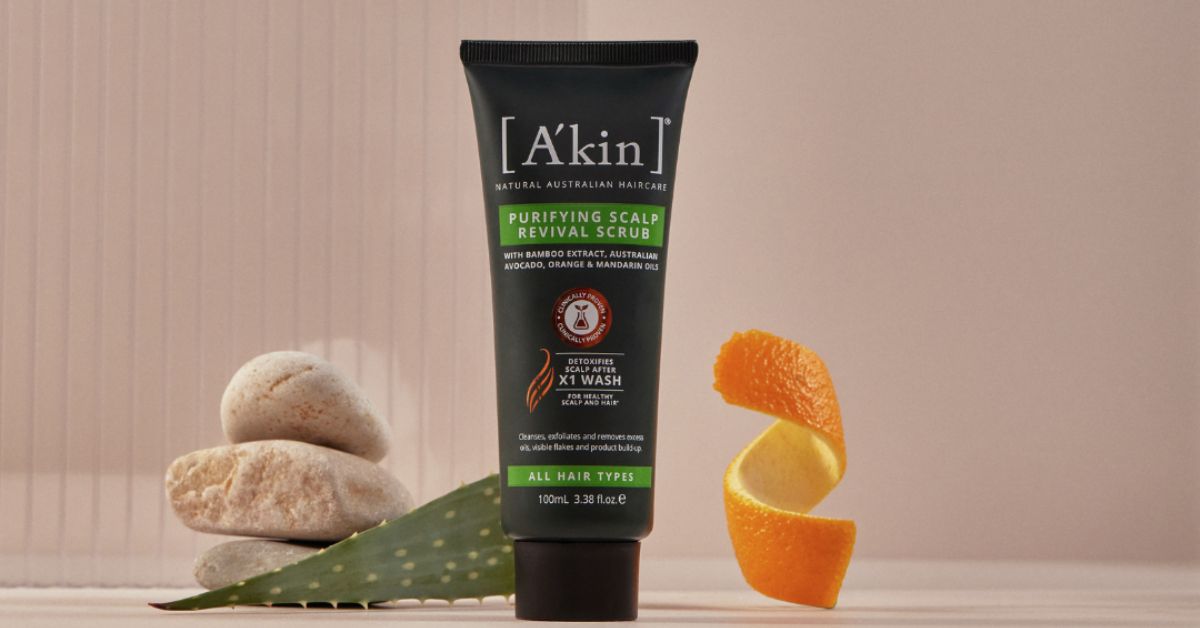 Looking for a haircare product that thoroughly cleanses the scalp? Look no further as A'kin has recently launched its new pre-shampoo treatment. A'kin Purifying Scalp Revival Scrub ($20.10) which helps to deeply cleanse, detoxify and exfoliate the scalp. 
This hair treatment is formulated with nourishing ingredients such as Jojoba and Australian Avocado Oils to support healthy hair growth and enhance natural shine. Additionally, Aloe Vera and Geranium soothe and leave the scalp refreshed. 
A'kin has gathered clinically proven results that this treatment removes 73% of visible flakes and dandruff after just one use. 85% of users also felt product build-up was removed after one use. Look forward to effective results for an affordable price! 
Vanilla Luxury Raves: Achieve healthy hair and scalp with A'kin Purifying Scalp Revival Scrub in no time! This pre-shampoo treatment leaves your scalp feeling refreshed after use as it removes product build-up and visible flakes and dandruff. Especially if you use a lot of hair styling products, or struggle with greasy hair from Singapore's weather, this treatment deeply cleanses all the gunk out. Expect hair and scalp to feel squeaky clean afterwards! 
A'kin Purifying Scalp Revival Scrub ($20.10) is available in A'kin LazMall and Shopee (McPherson's Official Store).
January Beauty Product Reviews
Dark spots be gone! Meet the latest showstopper from Fenty: the Watch Ya Tone 5% Niacinamide Dark Spot Serum with Vitamin C. This new targeted serum delivers an unforgettable glow, giving you radiant, healthy-looking and silky-soft skin. 
This serum is out to impress with its all-star formula. With ingredients such as 5% Niacinamide and Vitamin C that is amazing for minimising dark spots and discoloration to achieve an even skin tone, Licorice Root Extract that helps calm dry and irritated skin, and Camu Camu + Barbados Cherry which brightens and achieve a clear and even skin tone. Yay to brighter skin!
Vanilla Luxury Raves: We can't deny our love for all things Riri - her skincare and makeup lines included! If you struggle with dark spots or want to achieve a more even skin tone, the Watch Ya Tone 5% Niacinamide Dark Spot Serum with Vitamin C contains powerful dark spot-fighting ingredients. Incorporate it into your skin care routine and watch your skin transform with a beautiful glow. Apply to clean, dry skin every day and night for best results. 
Fenty Skin Watch Ya Tone Niacinamide Dark Spot Serum ($68) and Refill ($60) are available on Sephora.sg and in-store at Sephora. 
Here's a practical four-step age prevention method that breaks the cycle of aging by promoting skin healing, improving suppleness, and boosting shine. The newly enhanced Laneige Perfect Renew 3X series is a powerful anti-aging treatment specifically created for women in their mid-20s to mid-30s.
Starting off with Laneige Perfect Renew 3X Skin Refiner, a toner to reinvigorate skin to weather harsh external conditions; hydrates and soothes irritated skin while tightening and firming up pores. The highly-concentrated and nutrient-rich toner is also formulated with a fast yet non-sticky finishing that penetrates skin deep. 
Next Laneige Perfect Renew 3X Signature Serum is 3 types of age prevention serum capsulated into one. It is an age-preventive serum with 1.51X synergy that is more effective in targeting different layers of skin while using pH 5.7 skin-friendly ingredients suited for all skin types.
Laneige Perfect Renew 3X Emulsion, works as a skin base to maintain and nourish skin appearance, adjusts the oil-moisture balance of the skin and strengthens its base to prep skin to optimize and absorb. Achieve results of a rich and bouncy coat of foundation with maximum hydration over time.
Also, Laneige Perfect Renew 3X Cream, a 60-second rich and highly dense buttery formula containing 3X RE.D flavonoid, peptide and retinol helps achieve a more glowy outlook, reduce skin wrinkles and firm up skin with its active ingredients. 
Vanilla Luxury Raves: We're obsessed with Laniege and their quality ingredients such as RE.D flavonoid, peptide and retinol in their new range. This new range is the perfect addition to your skincare routine, especially if you are in your 30s and consider anti ageing skincare. An easy to follow, complete regimen, the Perfect Renew 3X series is kind to irritated skin and nourishing to complexions that need that extra boost. 
Laneige Perfect Renew 3X series is available at LANEIGE Boutiques, Laneigeonline, Shopee and other key Departmental stores. It will also be available at Sephora from 26 January 2023. 
Hot dresser alert! Chantecaille's award-winning Bio Lifting Serum+ now comes in a limited-edition deluxe sized, red-and-gold bottle to commemorate the Year of the Water Rabbit. 
Formulated with a blend of proven botanical actives such as plant stem cells and peptides, it helps to lift and firm the skin, reduce fine lines and wrinkles as well as restore a youthful and radiant glow. 
Decorated in red for good fortune, the limited-edition Bio Lifting Serum+ was created to celebrate the Year of the Rabbit. The deluxe size is 20ml larger than the standard bottle and only available until stocks last. 
Crafted in Switzerland with the highest quality pure botanicals, this silky, hydrating serum is infused with a boosted formula which boasts plant stem cells and five innovative peptides plus skin-tensing and brightening botanicals that leave skin looking lifted, brighter and rejuvenated. 
The newest Matrixyl anti-wrinkle lipo peptide coupled with botanical plant stem cells visibly smoothes horizontal and vertical wrinkles. Sustainably-derived Cocoa Peptides fight blue light pollution from all screens to reduce the appearance of fine lines and wrinkles.
Vanilla Luxury Raves: Botox in a bottle - the highly acclaimed, Chantecaille's award-winning Bio Lifting Serum+ needs no introduction. Known for its ability to diminish wrinkles and improve skin texture, this lightweight serum is an investment in your skin's health. 
Get the most of your serum by applying twice a day on clean skin, before your moisturiser. Ideal for all skin types and an especially indulgent treat for your night routine. Lift, tighten and say hello to brighter skin the next morning!    
Chantecaille is available at TANGS at Tang Plaza and Takashimaya Department Store.
Introducing the new and improved Extra Care Collection, products are infused with the revolutionary Bio-Restore Complex, a naturally derived damage-reversing technology that gives deeper penetration and stronger repair to restore and revitalise outer and inner strength of hair fibers from roots to tips. With improved formulation containing exotic natural ingredients and advanced repair actives, expect hair and scalp to feel silky and clean! 
Look forward to five variants in this newly improved collection: Moist Recovery Shampoo, 8 Precious Oil, Ginger Scalp Purify, Volume Fortify, and Anti Hair Loss.
Vanilla Luxury Raves: The Schwarzkopf Extra Care Collection comes in products that each cater to different hair concerns such as achieving hair health, scalp satisfaction and treating anti hair loss. We love that they use key ingredients such as hyaluronic acid, tri-active complex and ginger. Best of all, these can be found at your trusted Guardian stores and online so adding damage-reversing technology to your haircare is as easy as it is convenient! 
Schwarzkopf's Extra Care Collection is available at Guardian stores and Schwarzkopf's 
Flagship E-store at Lazada Singapore and Shopee Singapore. 
Welcome nourished and healthy hair with mise-en-scène's new Hello Bubble collection! The Hello Bubble Foam Hair Color now comes in a brand new formula and 5 new trendy colors - expect better color adherence and hair conditioning effects for softer hair. If you want to give your hair an insta-glow up, here's your chance to do so! 
This Hello Bubble All Star Collection is inspired by K-pop girl group BLACKPINK to give curated damage care solutions for color-treated hair. Comes in their All Star Strengthening Shampoo, Conditioner and Treatment - with key ingredients such as Biotin that is essential for strengthening limp, flat hair and their Double Bonding Ampoule which tames frizz and deeply nourishes the hair. 
Vanilla Luxury Raves: If you love a fun and easy self hair-dye experience, mise-en-sčene's Hello Bubble Foam Hair Color is simple to use with its ultra-adhering Cream Bubble that creates finer bubbles - all you have to do is mix and lather on your hair and you can expect a vivid glow-up after! The All Star collection is amazing for stronger hair follicles and worth a try as their products are packed with biotin boosters and plant-based protein tricomplex that are essentials to fighting damaged hair - perfect to incorporate into your hair care routine. 
mise-en-scène Hello Bubble Foam and Hello Bubble All Star collection are available at Watsons in-store and e-store, Lazmall, Shopee Mall. If you're not sure which hair color is suitable for you, try out their collection of colors using their virtual hair service at https://www.hellomycolor.com/ (mobile only). 
Tired of all the festivities and indulging, we bet your skin is craving hydration and comfort! Sigi Skin's Tea-Tox Sheet Masks come formulated with highly potent tea extracts, and pack a concoction of powerful antioxidants, anti-ageing, and anti-inflammatory ingredients. 
Containing five magic ingredients – 20% Lactobacillus Ferment, Kombucha extracts, Yuzu extracts, Galactomyces Ferment Filtrate (or fermented sake), and Hyaluronic Acid, it aims to restore and balance urban skin. All while protectecting it from environmental aggressors for a healthy, happy complexion. 
Made with a silky, high thread-count microfiber mask material, the mask is infused with tea and offers multiple benefits such as deeply hydration to parched, dehydrated skin; soothing skin inflammation and minimising the appearance of fine lines and pigmentation. You can also look forward to skin elasticity and a stronger skin barrier. 
Vanilla Luxury Raves: Make no mistake, this is no ordinary sheet mask. The silk and high-thread count, microfibre mask is specially designed to comfortably hug your skin.  There's also a very generous 27ml of hydrating extract in each Sigi Skin Tea-Tox Sheet Mask, which means any excess should go to other parts of your body that need some TLC. Elbows, knees, or your neck - they'll all be thankful for it!