F&B
Michelin Guide Singapore Announces New Bib Gourmand Selection 2023
Published Date
: 15 Jun 2023 14:38

Michelin Guide Singapore 2023 Unveils Exciting New Culinary Gems - 19 New Establishments Awarded Bib Gourmands
The announcement of the highly anticipated Michelin Bib Gourmand selection for Singapore 2023 has food enthusiasts buzzing with excitement. What sets the Bib Gourmand selection apart is its celebration of Singapore's diverse culinary landscape. The overall number of Bib Gourmand establishments currently stands at an outstanding 79, up from 67 last year, with the inclusion of 17 new hawker centre stalls and 2 restaurants.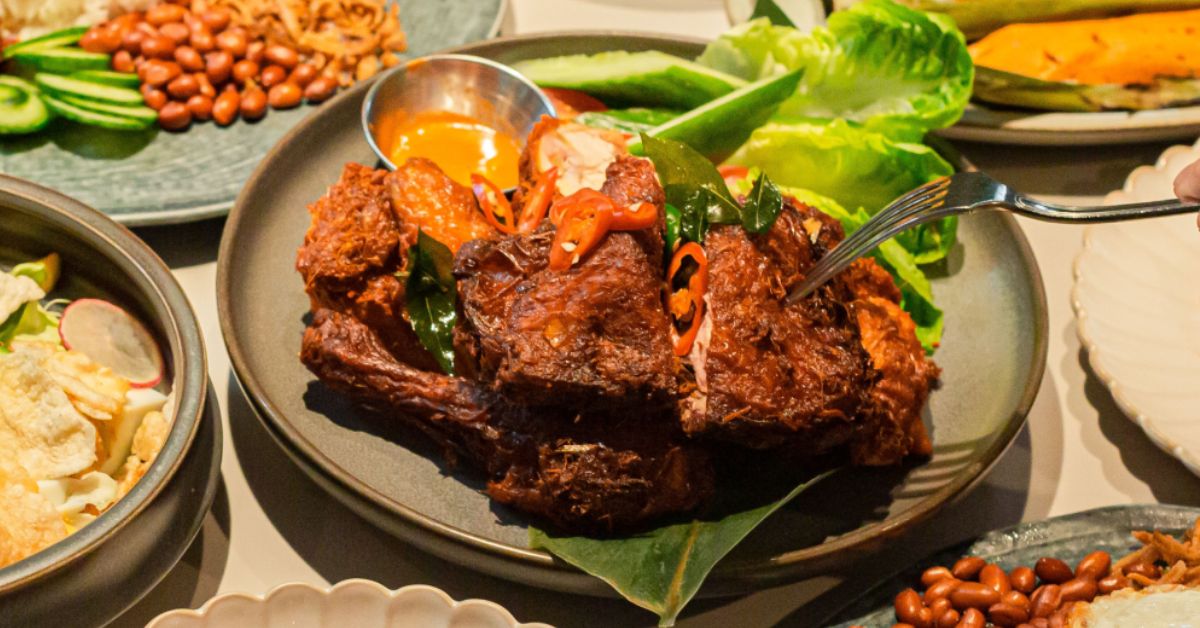 Image from The Coconut Club Facebook Page
The Michelin Bib Gourmand list for Singapore 2023 has two noteworthy restaurant additions, which have wowed foodies with their unique menu items and flavours.
Kok Sen, a well-known business with a history spanning more than 50 years, has recently moved to a new location on the same street. This change has only increased its attractiveness as it continues to serve customers their favourite tze char classics and genuine local cuisine. Their prawn-paste chicken is one standout dish, despite its simplicity it is a culinary wonder that should not be missed. 
Nestled in a charming whitewashed traditional shophouse, The Coconut Club is another noteworthy addition to the Bib Gourmand selection. The menu perfectly reflects the restaurant's coconut-themed concept, with their nasi lemak set taking the spotlight as the best seller. However, other dishes such as ayam goreng berempah (spiced fried chicken with crispy rempah crumbs) and also their sago pudding with pandan, palm sugar, and coconut cream deserve equal attention for their exquisite flavours.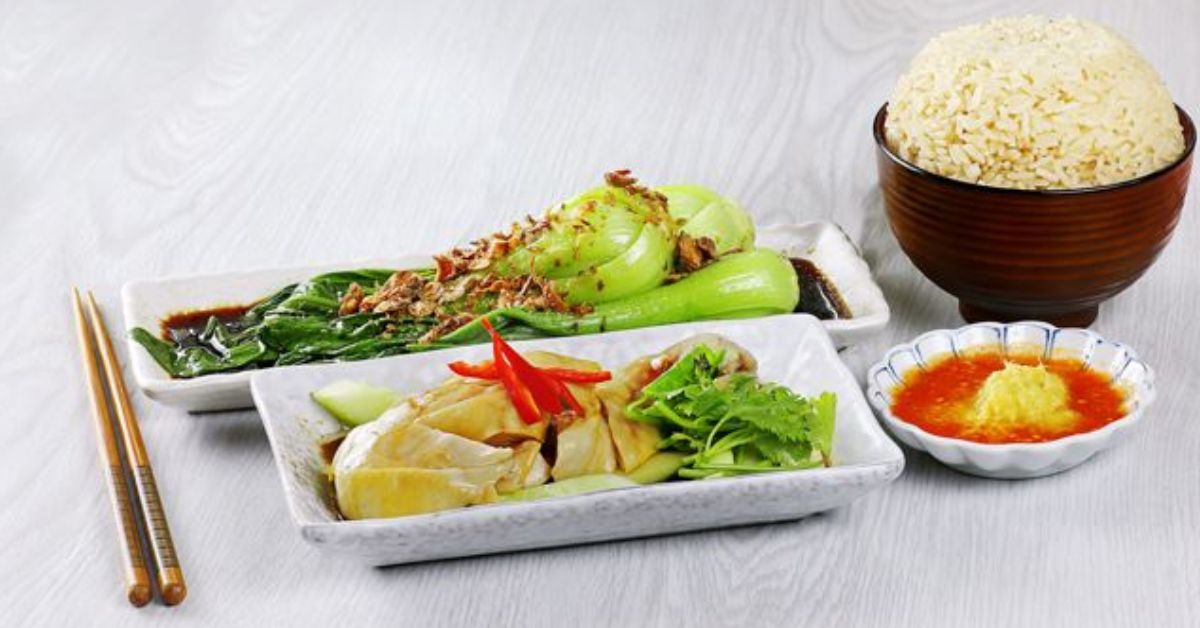 Image from Ji De Lai Hainanese Chicken Rice Facebook Page
Adam Rd Noo Cheng Big Prawn Noodle - Indulge in the tantalising prawn mee at Adam Rd Noo Cheng Big Prawn Noodle, in Adam Food Centre. Passed down through generations, their dry noodles, which are tossed with prawn paste customized to your exact spice level are a must-try. Don't forget to complement it with a bowl of flavorful prawn soup for a complete and satisfying meal.
Bahrakath Mutton Soup - With a legacy dating back to 1973, Bahrakath Mutton Soup, located in Adam Food Centre, has perfected its secret mutton soup recipe which contains rich herbal flavours.
Beach Road Fish Head Bee Hoon - Whampoa Market Place is home to Beach Road Fish Head Bee Hoon. The addition of fried garlic bits to the flavorful, milky fish stock adds a delightful crunch and aroma to this dish, making it a crowd favourite among fish soup fans.
Cheok Kee - Geylang Bahru Market & Food Centre is where you'll discover Cheok Kee, renowned for its soy-marinated duck delicacy best paired with their chilli vinegar that perfectly cuts through the richness.
Du Du Shou Shi - Located in Jurong West 505 Market & Food Centre, Du Du Shou Shi delights visitors with its mouthwatering tu tu kueh. Indulge in the chewy and springy steamed rice cakes, available with two delectable fillings: coconut and peanut.
Heng Kee - Hong Lim Market & Food Centre houses Heng Kee, a hawker stall founded in the 1970s and now run by its second-generation owner. Known for its mild yet well-balanced curry broth, custom-made tofu puffs, fish cakes, and generous portions of velvety chicken, Heng Kee offers a satisfying meal that will have you coming back for more.
Hui Wei Chilli Ban Mian - Geylang Bahru Market & Food Centre is where you'll find Hui Wei Chilli Ban Mian, with both soup and dry options. The dry option is tossed in homemade chilli sauce and topped with minced meat, meatballs, poached egg, and fried lard, creating a harmonious blend of flavours that will delight your taste buds.
Ji De Lai Hainanese Chicken Rice - Chong Pang Market and Food Centre is home to Ji De Lai Hainanese Chicken Rice, renowned for its reasonably priced chicken rice sets. Indulge in their roasted or steamed chicken, fragrant rice, flavorful soup, and fresh vegetables, prepared to deliver an authentic Hainanese chicken rice experience.
Kwee Heng - With over 40 years of history, Kwee Heng in Newton Food Centre crafts boneless braised duck that is tender, juicy, and bursting with flavours. Enjoy this delightful dish served with rice, congee, or noodles.
Nam Sing Hokkien Fried Mee - Since its opening in 1960 at 51 Old Airport Road Market, Nam Sing Hokkien Fried Mee has remained dedicated to perfecting their signature dish: Hokkien fried mee with succulent prawns in a broth crafted from prawn shells and tomalley creates a symphony of deep umami. 
No.18 Zion Road Fried Kway Teow - Step into Zion Riverside Food Centre and savour the mouthwatering delight of No.18 Zion Road Fried Kway Teow. Prepared to order, their skillfully fried kway teow noodles are topped with tantalizing fish cake and cockles and contain the robust flavours from the wok hei. 
Selamat Datang Warong Pak Sapari - Selamat Datang Warong Pak Sapari is a well-known name in Adam Food Centre, now managed by its third-generation owners. Delight in the authentic flavours of Malaysian cuisine as you relish their renowned mee soto and mee rebus. Let the aromatic spices and carefully crafted recipes take you on a culinary journey that celebrates tradition and heritage.
Singapore Fried Hokkien Mee - Whampoa Market Place is where you'll find the legendary Singapore Fried Hokkien Mee. Indulge in their renowned dish crafted with a harmonious blend of rice vermicelli and yellow egg noodles, generously topped with prawns and tender squid and explosive homemade chill to create an explosion of umami flavours.
Soon Huat - Located in North Bridge Road Market & Food Centre, Soon Huat offers a delightful choice of both dry and soup noodles. Prepare your taste buds for a medley of flavours as you enjoy the perfectly cooked noodles, topped with butterflied prawns, fish cake, crisp bean sprouts, and fragrant fried garlic. 
Spinach Soup - For a comforting bowl of soup, head over to Geylang Bahru Market & Food Centre and discover the famous Spinach Soup. Slurp on their tasty and sweet broth, perfectly complemented by the crisp freshness of the spinach. 
Tai Seng Fish Soup - At Taman Jurong Market & Food Centre, Tai Seng Fish Soup stands tall as a third-generation family business, taking pride in serving delicious, homemade fish soup. Choose from sliced fish, deep-fried fish, or fish heads, each with a unique flavour profile.
Young Chun Wan Ton Noodle - Situated at 115 Bukit Merah View Market & Food Centre, Young Chun Wan Ton Noodle captivates taste buds with their springy egg noodles, best savoured in dry noodle form. Tossed in a savoury sweet sauce and adorned with delectable wontons filled with minced pork, this dish strikes the perfect balance of flavours and textures, leaving you craving for more.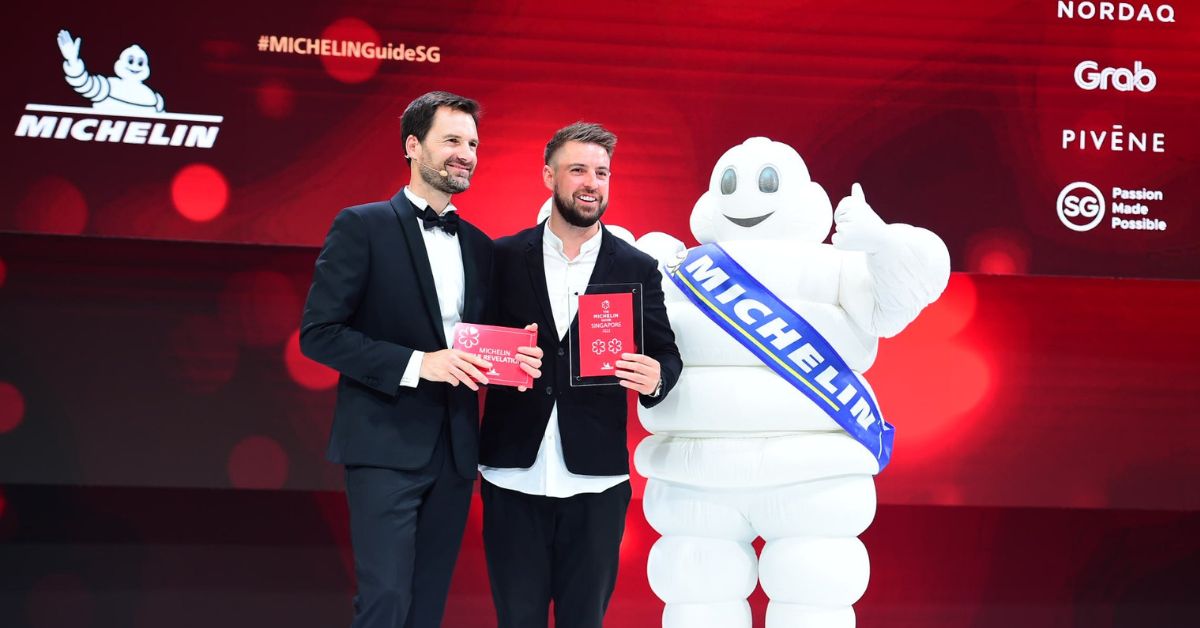 Image from Michelin Guide Facebook Page
The famous mobility company Michelin is dedicated to transforming and enhancing how people move. With a focus on sustainability, Michelin aims to offer its customers the tires, services, and solutions that are most suitable for their particular mobility needs. In addition to creating and selling high-quality tires, Michelin also provides digital services, maps, and guides with the goal of making every journey more enjoyable and memorable. Moreover, Michelin's dedication extends beyond the automotive industry as it develops cutting-edge materials that cater to a diverse range of sectors. Michelin's unwavering commitment to excellence and innovation solidifies its position as a leader in the mobility industry, consistently pushing boundaries and shaping the future of transportation.
On 27 June 2023, the eagerly anticipated restaurant selection for the MICHELIN Guide Singapore 2023 will be unveiled. The grand unveiling will take place at the prestigious MICHELIN Guide Ceremony event. Simultaneously, the complete selection will be made available to the public in digital format on the official MICHELIN Guide website and the user-friendly MICHELIN Guide mobile app, accessible on both iOS and Android platforms. Mark your calendars and get ready to explore Singapore's best restaurants as soon as the new guide is released.