F&B
MICHELIN Guide Singapore 2023: Singapore Now Home to 55 MICHELIN Starred Restaurants
Published Date
: 27 Jun 2023 20:00

Michelin Guide Singapore 2023 awarded stars to a total of 55 restaurants with 5 new restaurants awarded One MICHELIN Star
MICHELIN proudly announces the star selection of the MICHELIN Guide Singapore 2023. Inclusive of the Starred, Bib Gourmand, and Selected food establishments, the MICHELIN Guide Singapore 2023 features a total of 286 locations. It also recognised one restaurant with the MICHELIN Green Star, a first for Singapore.
This year, the MICHELIN Guide Ceremony 2023 in Singapore was the first in Asia to be conducted in an evening cocktail event format. Guests were treated to a feast for the senses with several live stations featuring a diverse range of cuisine presented by MICHELIN Starred, Bib Gourmand and Selected establishments throughout the night.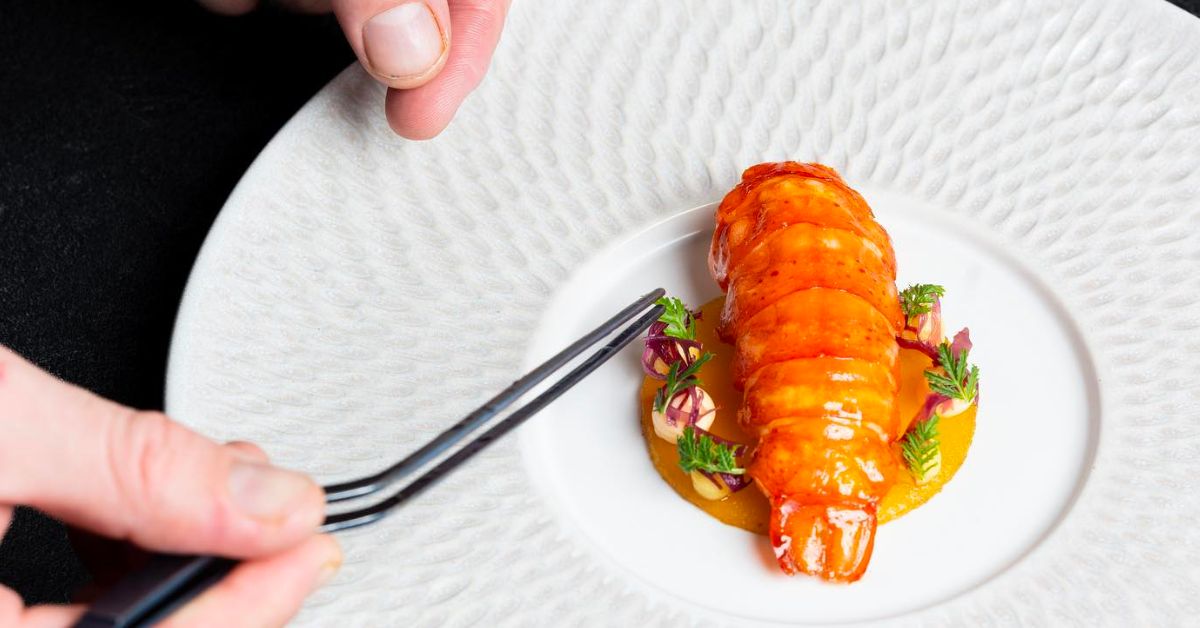 MICHELIN Guide Singapore 2023: 5 Restaurants are Newly Awarded with One MICHELIN Star
5 prestigious restaurants were newly awarded with One MICHELIN Star: 
Housed in Jinricksha Station, Born boasts a modern dining room adorned by glowing double arches, a high glass ceiling, and an ethereal paper sculpture. A protégé of André Chiang's, chef Zor Tan cooks up a tasting menu inspired by the circle of life and his personal journey, melding French gastronomy with Chinese cooking. The dishes presented are creative and crafted with globally sourced ingredients, delivering contrasts in textures and flavours.
Poise is awarded one MICHELIN Star for its tasting menu that reinvents European and Nordic classics that seem unassuming, but are laced with clever and creative combinations, as well as a nuanced layering of textures and flavours. Chef Steve Lancaster chooses to present his culinary gems in a monochromatic room with theatrical lighting to call attention to the food. The Chicken, Bacon, and Onion dish is a chicken lollipop stuffed with chicken mousse, set atop a shallot purée made with bacon and onion, which imparts complexity in flavour.
Opened in 2022 by chef Kevin Wong, Seroja is a pledge of his love for the Malay Archipelago. The seafood-focused tasting menus pay tribute to Malaysian culinary traditions, with a generous use of local produce, spices, and techniques. The plating is meticulous and artful, and the flavours are subtle and finely balanced.
Sushi Sakuta presents a simple yet elegant space, with a 10-seat counter made from a 200-year-old cypress tree from Nara, Japan. Chef-owner Yoshio Sakuta works closely with the all-Japanese kitchen team, creating a season-driven omakase menu based on sushi and Japanese fish, plus premium items like caviar and truffles.
Willow is the debut restaurant of Singaporean chef Nicolas Tam, who has worked in some prestigious kitchens. His solid French techniques come through in his pan-Asian tasting menu, featuring mostly Japanese ingredients and sporting refinement, precision, and balance. Served and introduced by the chefs themselves, the courses flow seamlessly and build upon each other.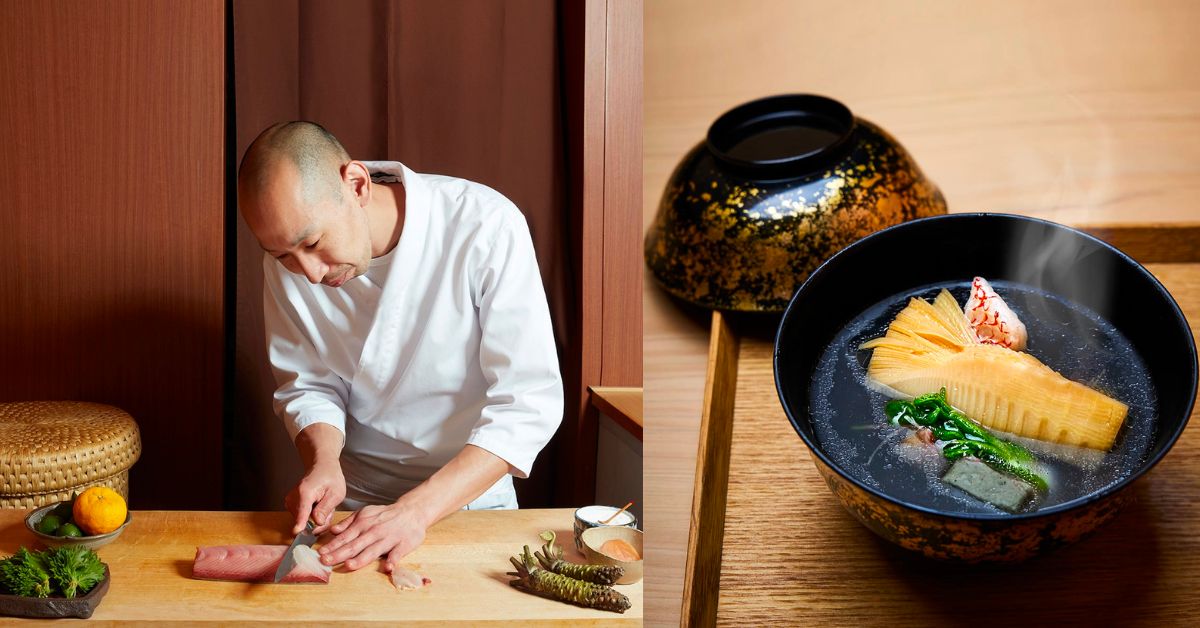 Photo credit: Shoukowa Facebook
MICHELIN Guide Singapore 2023: Three MICHELIN Guide Special Awards
In addition to recommending quality restaurants, the MICHELIN Guide also aims to highlight talented individuals who contribute to enhancing the gastronomic dining experience. Three special awards were announced at this year's ceremony. 
MICHELIN Guide Service Award
The 2023 MICHELIN Guide Service Award aims to highlight and encourage skilled and talented professionals who dramatically add to the customer experience. This award goes to Desmond Wong from two MICHELIN Starred restaurant Shoukouwa.
Wong has been working in Shoukouwa since its opening. He knows about the characteristics of ingredients used, as well as for the wine list and sake selection. He always offers professional information and makes appropriate recommendations to diners. Initiating interesting engagement with guests, Wong bridges the communication between the chef and the diners.
MICHELIN Guide Sommelier Award
The 2023 MICHELIN Guide Sommelier Award recognises the skills, knowledge, and passion of talented sommeliers of the industry. This year, the Sommelier Award is given to Makoto Iwabuchi from newly awarded one MICHELIN Starred restaurant Sushi Sakuta.
With a solid academic background in wine, Iwabuchi is equipped with a bounty of knowledge in wine and in sake. Having spent over 15 years across Southeast Asia and Japan, Iwabuchi is professional with his offerings and recommendations after learning the diners' preferences.
MICHELIN Guide Young Chef Award
The 2023 MICHELIN Guide Young Chef Award recognises a young chef working in a restaurant of the selection, and whose exceptional talent and great potential have impressed the inspectors. This year's award is given to Kevin Wong from newly minted one MICHELIN Starred and MICHELIN Green Star restaurant, Seroja.
Wong is young and passionate, and he skilfully integrates Malay and Southeast Asian ingredients and spices into his recipes, creating refined and delicious dishes. He started his journey in the culinary industry at the early age of 14, with good exposure across the world, including France, San Francisco, Tokyo, and Singapore.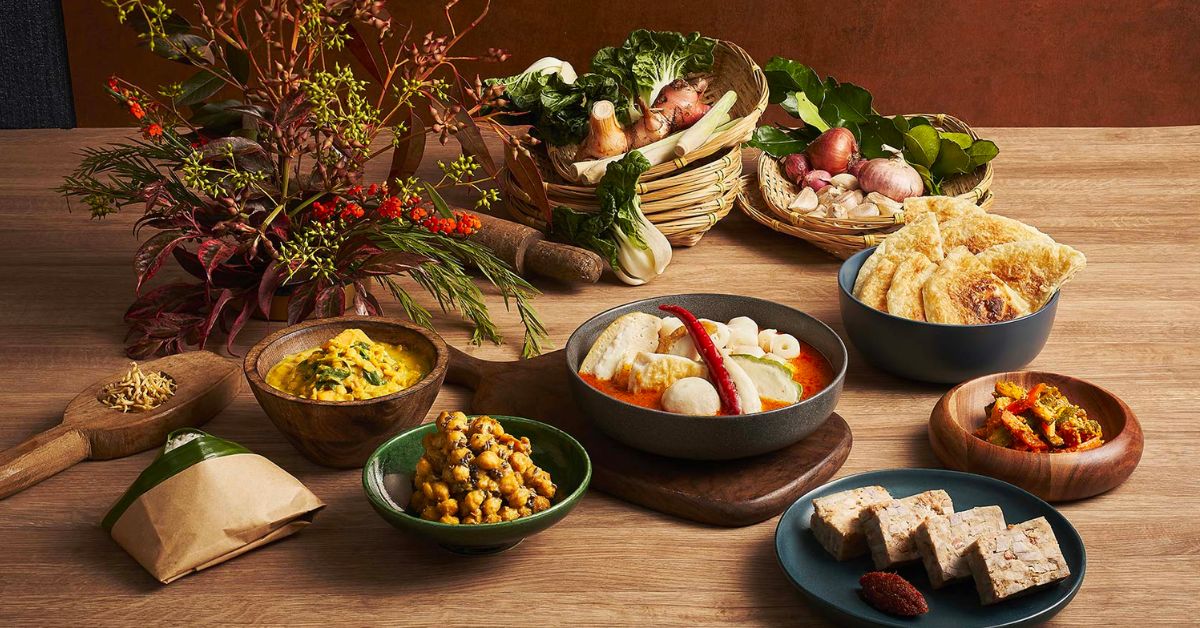 MICHELIN Guide Singapore 2023: 33 Other New Establishments Join the MICHELIN Selection
33 other new locations also join the MICHELIN Guide Singapore 2023 selection as MICHELIN Selected establishments, bringing the total number to 152, comprising a mix of hawker stalls and restaurants.
More than half of the 33 new establishments are hawker stalls, featuring popular Singaporean dishes such as chwee kueh (Bedok Chwee Kueh in Bedok Interchange Hawker Centre), carrot cake (Unforgettable Carrot Cake in Bukit Merah View Market & Hawker Centre), fishball noodles (Hup Kee Teochew Fishball Mee in Mei Ling Market & Food Centre); chicken rice (Zi Jing Cheng Hainanese Boneless Chicken Rice in Alexandra Village Food Centre), and many more.
The new selected restaurants include Rempapa, which champions local cuisine that crosses boundaries among Chinese, Peranakan, Eurasian, Indian, and Malay cooking; Mustard Seed presents a unique take on Singaporean-Japanese fusion cooking, reinventing national dishes like rojak and laksa with clever Japanese twists; and Lolla, featuring contemporary European cuisine with the occasional Asian touches.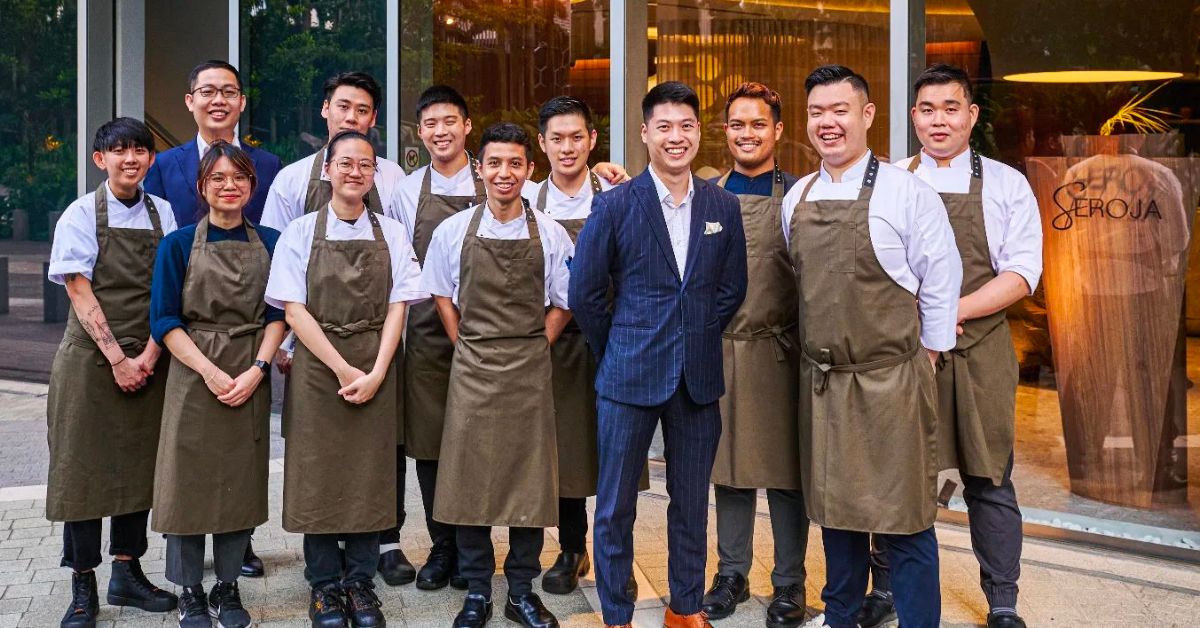 Within the MICHELIN Guide restaurant selection, the MICHELIN Green Star highlights establishments at the forefront of the industry for their sustainable practices and dining experiences that combine culinary excellence with outstanding eco-friendly commitments.
The MICHELIN Guide Singapore 2023 sees its first-ever MICHELIN Green Star awarded to one MICHELIN Starred restaurant, Seroja.
Seroja deploys ingredients from Malaysia and Singapore, while introducing the beauty of nature in dishes that are reflective of the delicate seasonality based on the microclimate. The attempts in treasuring the ingredients are well-reflected in the menu, as well as in the non-alcoholic beverage pairing, where vegetable trimmings are utilised. The restaurant also believes in the continuous development of studies by providing short courses for the staff, as well as scientific research in farming, which Seroja believes are precious actions towards sustainability.
Photo credit: Michelin Guide Singapore
MICHELIN Guide Singapore 2023: Full Selection of Awarded Restaurants
The full selection of the MICHELIN Guide Singapore 2023 is available here. The restaurant selection joins the MICHELIN Guide selection of hotels, which features the most unique and exciting places to stay in Singapore and throughout the world.
Check out our MICHELIN Guides for Singapore 2022, 2021, 2019, 2018, 2017, and 2016.
For more information, visit the MICHELIN Guide website, Facebook page, or YouTube channel.