beauty
Meet the Woman Behind Hokulani Lashes - A Secret Formula to Make your Eyes Pop and Sparkle
Published Date
: 25 Jan 2016 10:00

Hokulani Lash entered the market about three years ago and it has rapidly gained success amongst eyelash extension users. Often regarded as the eyelash extension that makes your eyes pop and sparkle, we have no doubts as to why the product has become a staple in the kits of most Makeup artists.
Vanilla Luxury got together with Adeline Hokulani, founder of Hokulani Lash and spoke to her about how it all started. Here's the dish of what we got so far: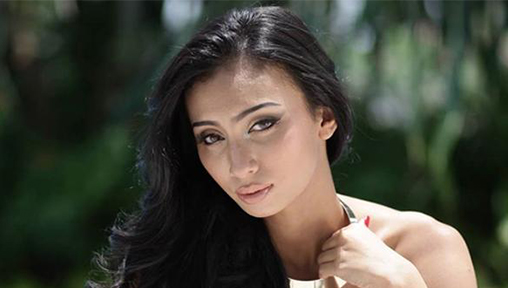 Vanilla Luxury: How were you like growing up?
Adeline Hokulani: I grew up as a tomboy but was always encouraged by my family and friends to give modelling a shot. Eventually I started loving fashion and makeup and even participated in several beauty pageants back in my younger days.
Vanilla Luxury: Any regrets?
Adeline Hokulani: I have never regretted any of the experiences in my life because every single one of them has helped develop me as a person. In fact, my experiences have helped me boost my confidence and have turned me into the strong and independent person that I am today. A mom of three, juggling my full time career in the corporate world, blogging and now as an entrepreneur – my experiences have definitely helped me put everything together.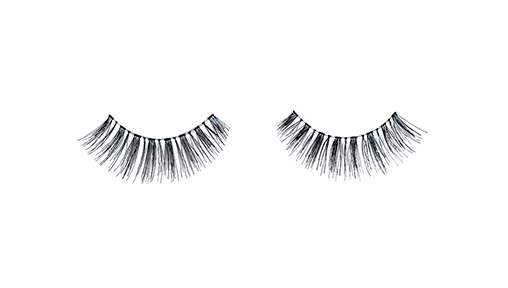 Vanilla Luxury: How did the idea of Hokulani Lash come about?
Adeline Hokulani: I was just sitting one fine day when an idea came up to me as to how it would be much better if we had eyelashes made from sterilised human hair as opposed to the synthetic ones. Natural lashes will definitely be able to define and accentuate your eyes beautifully. And that's how the journey of creating my own line came about.
Vanilla Luxury: How long did it take before your idea came into reality?
Adeline Hokulani: It took me 7 long months of what I would call as a "rollercoaster ride". The 7 months were spent doing everything from designing and producing the lashes to planning an entire branding look of what we have now.
I had a friend from the US who was a logo designer, so I asked her to help design the logo I had in mind. I always loved the pin-up era look and I decided to turn myself into a pin-up model as part of the logo.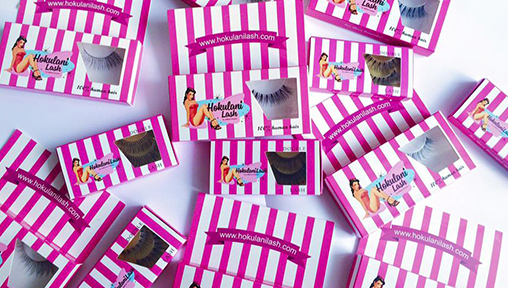 Vanilla Luxury: So you like the colour pink?
Adeline Hokulani: Pink is not exactly my favourite colour, but I chose it as I believe that the product should not just be all about me, but also according to what my customers would love.
Vanilla Luxury: When did you finally launch and how has the brand been performing so far?
Adeline Hokulani: After a few stressful months of putting the entire business together, we finally launched Hokulani Lash, a 100% sterilised human hair eyelash extension on the 22nd of November, 2014.
I am very proud of my product and what we have achieved so far. We are stocked up on Zalora Marketplace and presenter Sara Ann K was even spotted saying that "Hokulani Lashes make my eyes pop!" - All my sleepless nights have completely paid off!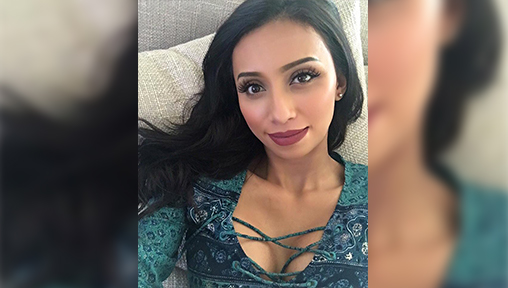 Vanilla Luxury: Can you tell us more about the product?
Adeline Hokulani: Hokulani Lash is lightweight and most importantly, comfortable on the eyes. Each pair is also wearable up to 15 times, depending on how well you care for them. The range consists of many beautiful designs for various occasions and will enhance your eyes making them go from looking fine to fab!
Hokulani Lash is readily available at www.hokulanilash.com. For more information about their ongoing promotions or latest products, follow them on Facebook.