Looking to buy honey in Singapore? Of all the superfoods that have seen a surge of purchases recently, honey and Manuka honey top the list of wellness and health products. A must in every pantry - COVID19 or not, the benefits of honey include maintaining a healthy body, protecting your immune system and keeping colds or flu at bay. The antibacterial and antimicrobial properties of good quality honey make a great source for healing and recovery; treating coughs and sore throats, providing allergy relief and gut health, as well as supporting skin repair.
Want to buy some honey in Singapore right away? Popular Jarrah and Red Gum, Manuka honey of the highest standards, Yemeni Sidr Honey or Wildflower varieties that we can't keep our hands off - these top honey brands in Singapore will give you the ultimate in taste and wellness.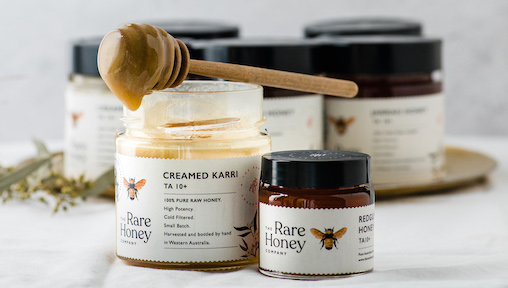 Want to shop directly from beekeepers? A small family business, Rare Honey Company do all their honey extraction in the beautiful native forests of South-Western Australia. They also handle all the bottling and shipping themselves, which means you get exactly what's put in your bottle, at the source. This is a really important aspect as most commercial honeys are given to resellers or distributors and hence get tainted along the way with bulk fillers that are unhealthy and potentially dangerous.
The Rare Honey Company selects only the finest and purest honeys that are renown for their high levels of 'total activity' or medicinal qualities. All of their honeys are independently tested for their purity and total activity and are bottled and sealed raw and untouched right at source to be directly shipped to Singapore. 
Looking for a natural healer for your family? The Holistic Range by The Rare Honey Company is a chemist certified TA10+ raw native wildflower honey with naturally occurring antibacterial and antimicrobial properties. It helps to maintain a healthy body, protect your immune system and keep colds or flu at bay.
Should you be looking for something stronger, the High Potency range is a unique monofloral native wildflower honeys with certified TA20+ ratings which comes with higher levels of antibacterial properties for healing and recovery; treat coughs and sore throats, provide allergy relief, support skin repair and promote gut health. 
Keep your eyes out for The Rare Honey Company's very own honey tasting private bar opening soon at Tan Boon Liat Building on Outram Road. A cosy space where guests can sample the different range of honey available in Singapore and be hosted by their knowledgeable staff.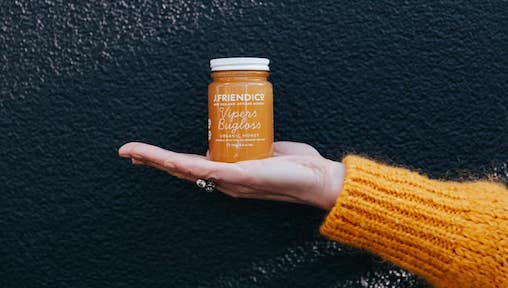 The JFriend honey range is all about fine New Zealand Honey. Founded by Jeremy and Sharyn Friend, the company was born simply after sampling delicious honey offerings from roadside stalls all over New Zealand. Inspired by the independent beekeepers they met on their travels, this duo has spent the last decade supporting; local, independent, beekeepers (alongside their own hives) to ensure that every batch of Jfriend Honey, has an authentic, 'fresh of the comb' experience. 
The JFriend Honey range is made up of several varieties. Some may sound familiar such as the Manuka and Clover range, however, you'll find that all are unique as Jfriend works with New Zealand's native trees and plants. This includes white, soft, creamy varieties such as Pohutukawa, as well as, strong, dark down batches that form the Beechwood.
Every type of JFriend honey has its own unique flavour profile, which makes the brand ideal for food pairing occasions. Each type of honey also contains its own unique medicinal benefits and uses, take for example the Vipers Bugloss. This honey can help to alleviate fevers, headaches, nervous complaints and assists in relieving inflammatory pains too!

If you are looking for a honey experience, then the JFriend collection will take you on an amazing, artisanal, New Zealand Honey journey. Add some to your pantry by shopping the full range at Le Bono Collection. Want to know more about Manuka honey? Take a look at Le Bono Collection's blog for delicious recipes and all things health-related!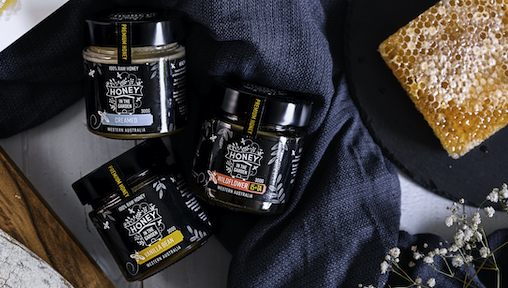 The Honey Colony is a small family run business based in Singapore bringing honey lovers the best quality honey from Australia and Scotland. All of their honey is 100% unprocessed, cold filtered and comes from various locations in Australia such as Tasmania and South-West Australia. The Honey Colony specializes in antimicrobial honey types such as Jarrah, Red Gum, Karri and Leatherwood - known for their incredible flavours and even more amazing healing properties.
The Honey Colony carries a wide variety of honey suitable for every sweet need you may have - whether it's spreading their wonderful creamed honey on your morning toast or a drizzle of their Jarrah on your cereal to add that little hint of healthy sweetness. They also carry some of the only TA40+ honey types available in Singapore such as their signature Jarrah TA40+, Red Gum TA40+ and Karri TA30+.
Looking for delicious Honeycomb instead? The Tasmanian Leatherwood Honeycomb TA20+ originates from the wild, pristine wilderness and rainforests of the Tarkine region of Tasmania, where the air and rivers are fresh and pure. Simply add on sourdough, in cereal, with cheese or even in your yoghurt to enjoy its distinct floral taste and flavour!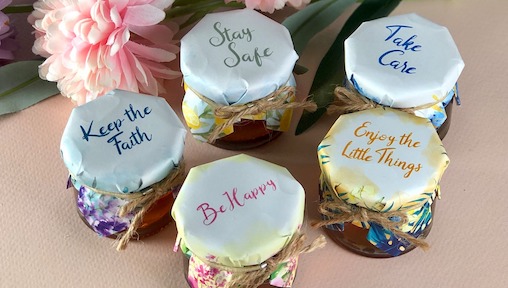 If you love honey as much as us, you are probably looking for a way to gift it too. Treat your guests at family occasions, celebrations or send thoughtful gifts with HoneySpree, a door gifts company in Singapore that specialises in customisable multi-floral honey flavours! 
Having worked with numerous wedding and event planners, companies and venues, to provide them with unique personalised favours designed specially for their purposes, HoneySpree are the leading gifting brand to send little bottles of delicious goodness. Whether it's to delight your guests or send a 'stay safe' care package, let your loved ones savour mini jars of golden honey as they reminisce about the little and large celebrations of life.
There's no need to worry about wrapping or packing either! As you browse through HoneySpree's store you will find a variety of designs to suit every theme. If you want to add special customisation to any of the designs, don't hesitate to reach out to their incredibly helpful team. Or if you want to design something totally unique, Honey Spree can help with that too! 
And remember that with every jar, you are giving back too. HoneySpree is committed to easing the burden of single moms and stay-at-home moms through the means of a social enterprise. $0.30 of each jar sold goes to their network of single moms and stay-at-home moms who lovingly wrapped the mini honey jars.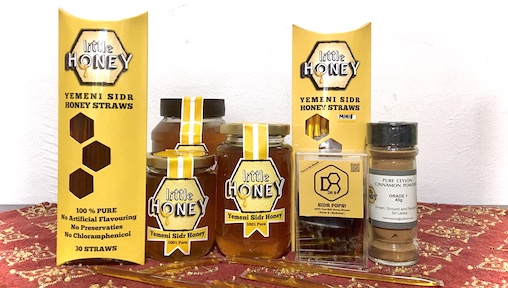 Ever heard of the Manuka of the East? A 2-year search for the best honey in the world finally blossomed when Little Honey experienced the taste of Yemeni Sidr Honey. This taste was love and when you love something, you share it with the world!
7 years on, Little Honey takes pride in being the trusted brand in homes and the supplier of Premium Pure Sidr Honey in Singapore, Pakistan, Australia and the UK. What's more, they are the first to make it available in convenient, easy to use straw sizes.
Yemen Sidr Honey is the rarest and most expensive honey in the world and is sought after because of it's exquisite taste and health benefits as a natural medicine, and even an aphrodisiac. In fact, the demand for raw, pure and aged real Sidr honey from Yemen is so high that it is known to sell for up to US$1000 per Kilogram!
What's so special about this honey you ask? Sidr Honey is made from bees who only feed on the nectar of the Sidr tree, which is native to the Hadhramaut region of Yemen. The Sidr tree is considered sacred and every part of the tree, from roots to its fruits have been used as a natural medicine for centuries - for over 7000 years may we add! 
#LittleHoneyFans love the earthy, rich yet delicate, perfectly sweet flavour of Sidr Honey. But as they say, tasting is believing! Take a pick from their honey straws and jars to see why everyone is making a 'beeline' for this gorgeous golden syrup.
Want to place a quick order? WhatsApp the Little Honey team.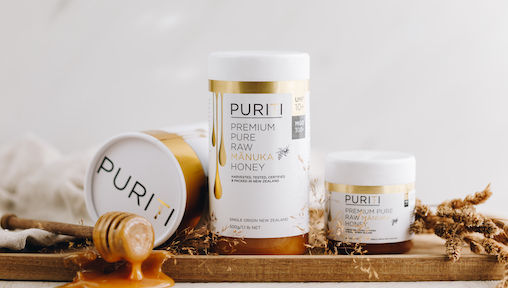 PURITI strives to be the world's purest Manuka Honey that is DNA tested and of ultimate extreme quality. At PURITI Manuka honey, they are constantly looking to improve, challenge convention and the status quo. This is why PURITI Manuka honey is the only brand to have both UMF and MGO certifications clearly shown on all labelling and packaging.
It is also the reason why they have raised Government testing and regulation to a new level, providing customers with the highest quality of Manuka honey - a quality level that no other company yet complies to.
Apart from being GMO and Glyphosate Free, Halal and Kosher certified, at PURITI they even test for Glyphosate - a herbicide that can cause health-related issues.
Here's another fact for honey lovers! PURITI uses testing requirements that exceed industry standards by 10-100%. For example, a UMF10+ requires a MGO  requirement of 263, but they use 300 as a benchmark before labelling it UMF10+.  You get more than you bargained for!
Farmed, processed, bottled, labelled and shipped from a single source, PURITI are protective and proud of their product that they have at least 11 separate anti-counterfeit security measures on every bottle to make sure no one gets sold a knock off. There's plenty on offer too! Their pure Manuka honey range features all forms of usage, from bottled Manuka honey, to convenient on the go Snap Packs, and even lozenges to soothe that sore throat!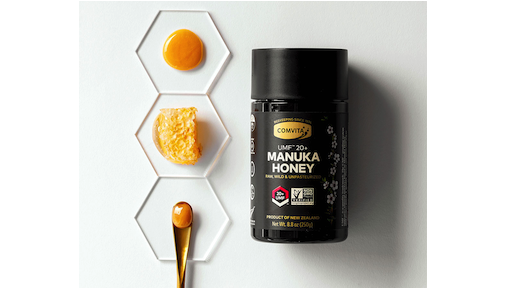 Honeycity is Singapore's leading store for authentic manuka honey, artisanal and table honey. They also carry premium health food such as chia seed, quinoa, apple cider vinegar, goli gummy, prebiotics.
Did you know that 90% of manuka honey in the world are fake products? Determined to ensure authenticity and high quality for their clients, Honeycity scout the best honey brands the world over and bring them to Singapore.
They are the authorised dealer for the most premium manuka honey brand that is famous globally for its quality and authenticity:- Comvita Manuka Honey. 
Comvita beekeepers are the experts in the honey crop, and the Comvita quality system filters out any low-quality ingredients to ensure that only the best honey will make the Comvita Manuka UMF® Honey quality grade. 
Honeycity also carries a range of other quality honey like manuka, Sidr or artisanal honey. For a more mid-range price brand, take a look at Kare UMF® honey or Woodlands Organic. You can find other interesting honey such as Sidr honey aka Middle East's manuka honey or raw honey - it really is a one stop shop for all your nectar needs!
Don't know what honey to buy? Take a look at Honeycity's blog that lists out the various benefits of their award-winning honey and decide for yourself! For the latest information on everything honey, follow Honeycity's Facebook page.
As the only chain of honey speciality stores in Singapore, HoneyWorld® are one of the pioneers in introducing mānuka honey to the red dot almost 2 decades ago.
From timeless honey; enduring bee pollen; anti-ageing royal jelly; to anti-infection propolis, HoneyWorld® have them all available, with different variants and from a range of different countries. 
In fact, HoneyWorld® work hand in hand with customers and suppliers, listening and anticipating to their needs, and bringing in healthy products from leading brands such as New Zealand Health Food, Manuka South, Arataki, Melora, EastCape, Dutchman, Uniflora, Apicare and Australian By Nature. All this is done for the satisfaction of providing consumers with a wide variety of options so they too can take a step towards better health choices, and wellness without a question on quality. 
Have you bought your jar of Manuka Honey yet? The one superfood everyone has been stocking up on during the Circuit Breaker, Manuka Honey's health qualities are known to all. 
For newbies, try the Premium Manuka UMF 15+ by HoneyWorld that is an amber coloured honey from New Zealand and has a strong and aromatic flavour from the white blooms of the Manuka Tree. Or get your hands on the exotic Rose Apple Honey, Wildflower honey bulk packs and deliciously nutritional Bee Pollen - all from under one roof at HoneyWorld®.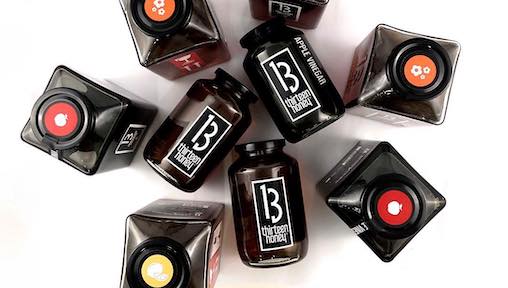 Founded upon a strong core of 1 mission and 3 values, 13 Honey endeavours to do their part for society and the environment as much as possible. They believe that good health stems from the oriental principles of — cleansing, rejuvenating, and revitalising — and that all these can be achieved through the consumption of quality honey.
Following this belief, years of innovative and intensive research and development have been conducted to ensure that the purest of honey is produced in environmentally-friendly ways. You can rest assured that every spoonful of golden goodness you savour with 13 Honey not only adds to your well being, but also contributes to a better environment for all of us.
At 13 Honey, all of our honey products come straight from our very own bee farm. From beekeeping to distribution, each process is carried out to the highest standards - to ensure our honey is kept in its most excellent condition all the way to your table.
Fancy a little extra sparkle in your daily vitamin intake, 13 Honey's Lemon Honey will be a great addition to get you set daily for your hectic schedules, be it at study or at work! Blended with dehydrated fresh lemons, this Lemon Honey is a combination of two powerful and natural ingredients that are good for digestion and also help to balance your PH levels. It also makes for delicious lemon honey tea!