F&B
Luxury Tableware RUYI Unveils the INFINI Collection in Japanese Kintsugi Design
Published Date
: 17 Jun 2022 17:28

In partnership with Two MICHELIN-Starred French Restaurant Saint Pierre Singapore, luxury tableware brand RUYI showcase their new INFINI collection
Luxury tableware brand RUYI, whose artfully crafted creations are lauded by some of the most influential chefs in the world, is proud to unveil the latest showcase from its signature INFINI collection, INFINI in Kintsugi Design.
Launching for the first time in Southeast Asia and in partnership with celebrated Chef-Owner Emmanuel Stroobant of French Fine Dining Restaurant Saint Pierre Singapore, the long-awaited collection will adorn the tables of the Two MICHELIN-Starred restaurant to delight diners from plate to palate.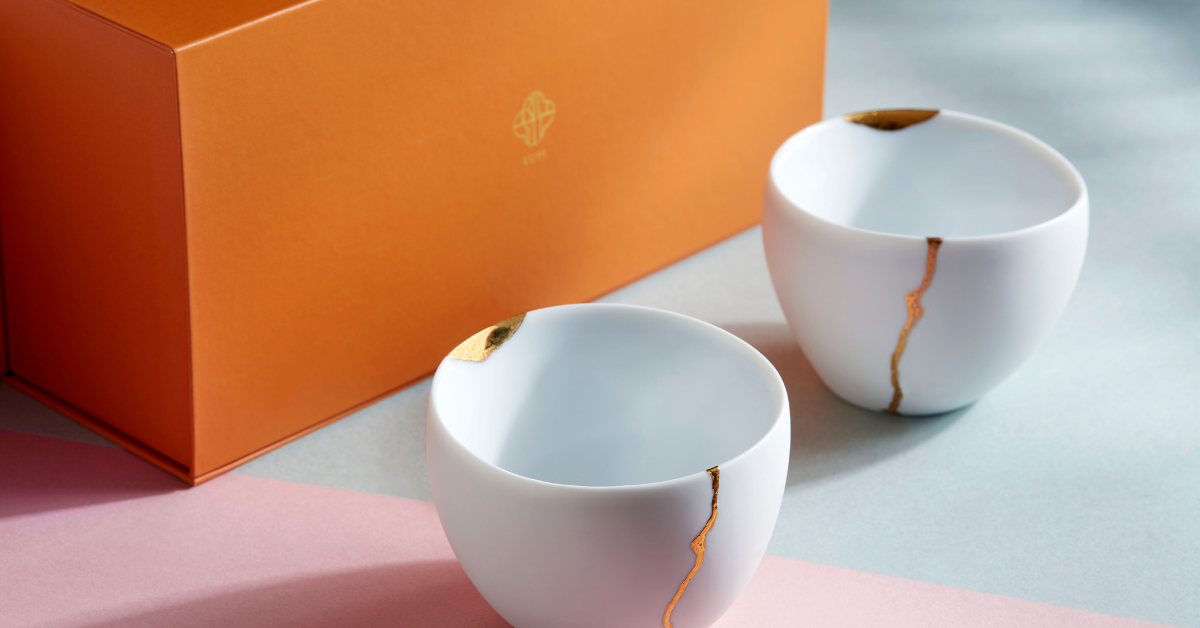 RUYI's New INFINI in Kintsugi Design Tableware
Available in a variety of shapes and sizes with glaze or matt finishing, INFINI in Kintsugi Design tableware collection pays homage to Kintsugi – an ancient Japanese art form of mending  ceramics with gold. Each design is specially hand-painted with ceramic material containing 12% pure gold, achieving a raw, 'incomplete' effect to reflect Kintsugi's "wabi-sabi" aesthetic philosophy – the beauty of imperfection.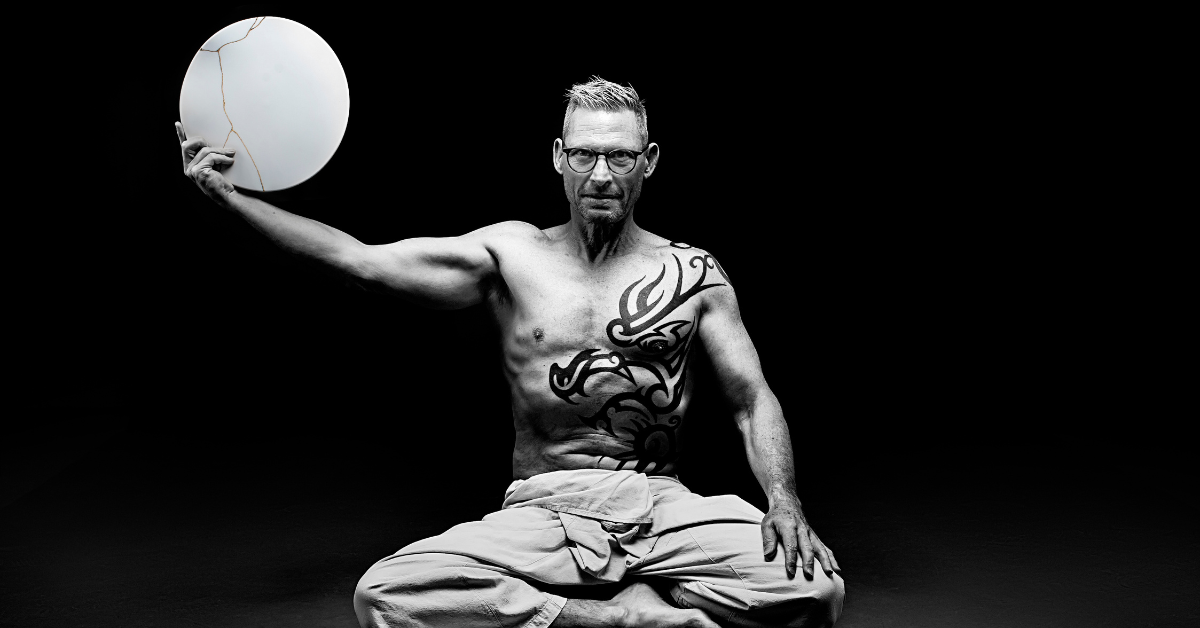 The spirit of INFINI in Kintsugi Design collection is brought to the fore through Saint Pierre restaurant's repertoire of exquisite dishes. Belgium-born, French-trained, and based in Asia for more than 20 years, Chef Emmanuel is known for infusing Asian accents to his distinctive style of modern French cuisine.
His approach to cooking is inspired by the Zen Circle, which symbolises enlightenment and the freeing of the mind to create unreservedly, tenets that seamlessly align with the kernel of the brand RUYI – Eastern Philosophy, Modern Sensibility.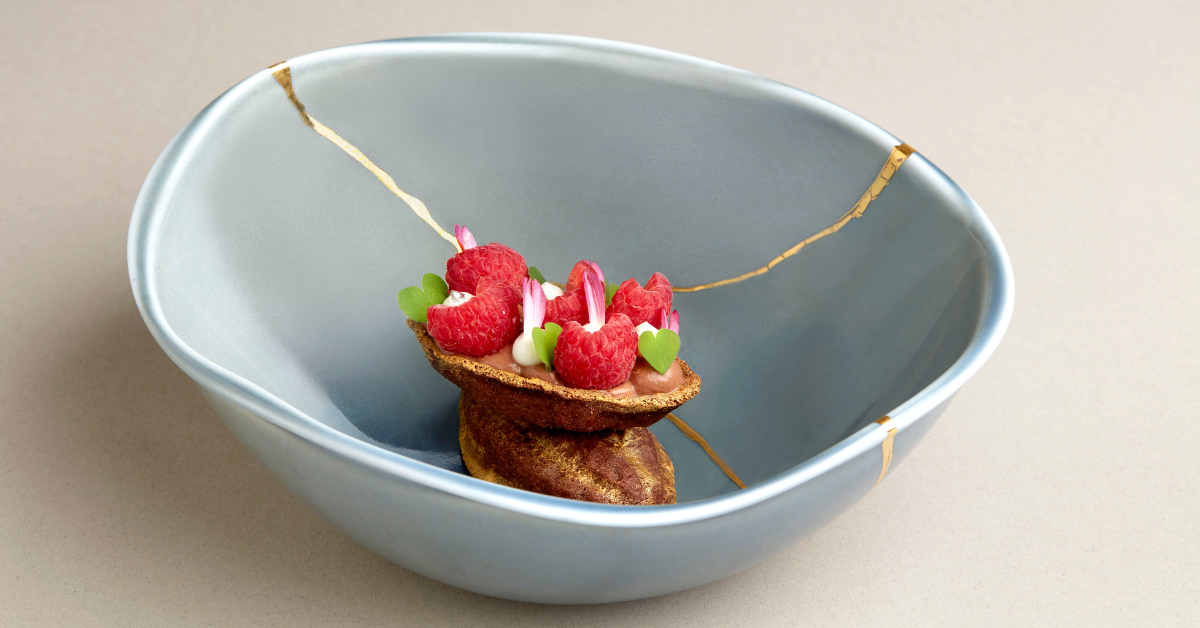 ​
RUYI's New INFINI in Kintsugi Design Tableware – The Choice of Chefs Worldwide
Desmond Chang, Founder of RUYI, highlights the collection's design and fine craftsmanship are at the highest level. "RUYI's collections are not just the ideal vessels for every chef's edible works of art. As a  mindful chef and yoga practitioner, how RUYI interprets Eastern philosophy also resonates with me on a spiritual level. Since 2019, Saint Pierre has been using the INFINI  collection to accentuate our cuisine. Hence, I'm excited to take this partnership to the next level with the INFINI in Kintsugi Design collection," says Chef Emmanuel.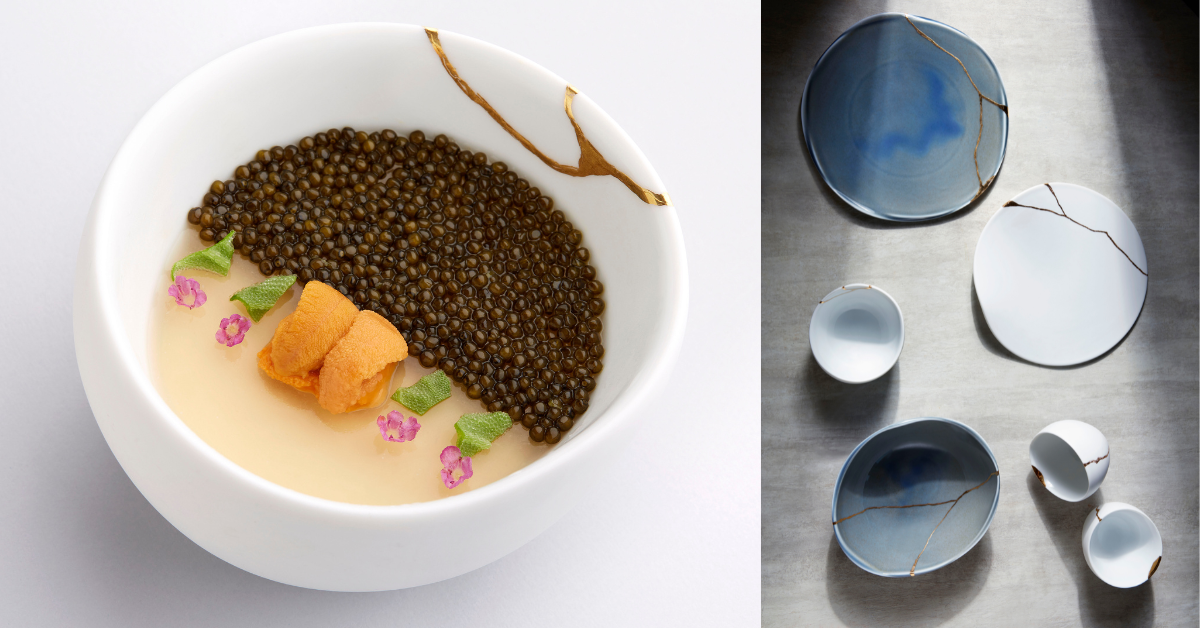 The INFINI collection takes direct inspiration from Taoism and its founder Laozi's insights. The organic curves and asymmetrical, free-form shapes that characterise INFINI pieces are physical representations of Laozi's idea that "change is constant in life". In Taoism, the yin and yang energies that come together in harmony yet are not static; the balance ebbs and flows between them – this is implied in the flowing curve where they meet. The creative expression focuses on the Yin (feminine) and Yang (masculine) binary play,  encapsulating Fluidity, Free Form and Floating Energy. The INFINI collection is both feminine – featuring sensual curves and sheer tactility  juxtaposed with the strong and solid properties of porcelain – the masculine.
Showcased in a variety of shapes and sizes with glaze or matt finishing, each piece from the collection allows for greater freedom of choice in food styling and presentation. This homage to constant movement and spontaneity is set to bring complete balance to the plate and palate. Rims and shapes are designed in an organic, free form style to present movement and energy, the Qi of life.
Ruyi.Global is currently selling only to restaurants and hotels.