F&B
Lunch Hour: Delicious Set Menus Around the CBD
Published Date
: 18 Jun 2016 11:52

The lunch hour serves as a brief respite for working professionals and thanks to our penchant and unwavering standards for good food in Singapore, there are dozens of restaurants serving up tasty nosh. If you face the daily conundrum of where to eat, have no fear, we've rounded up some of the most appetizing lunch sets around the central business district. Whet your appetite with these five different cuisines for each day of the week.
Italian: Ricciotti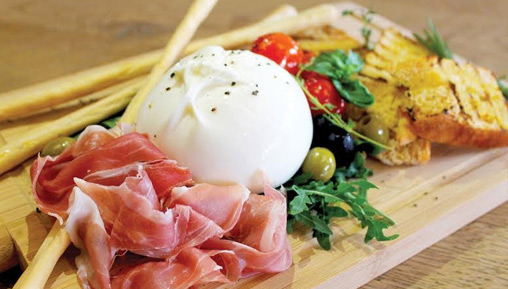 Experience a trendy home-style Italian meal at Ricciotti where great design, contemporary art,music and great service meet warm and hearty food. Choose from a delectable two (SGD25++) or three course meal (SGD30++) that Chef Matteo changes weekly according to the fresh produce available. Check out their Facebook page for the week's lunch set menu.
Address: 20 Upper Circular Road, B1-49/50, The Riverwalk, Singapore 058416
Japanese: Aoki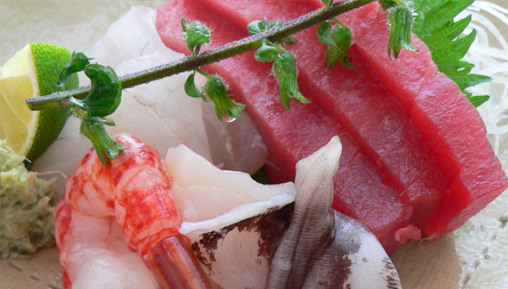 Established as a joint venture between Chef Kunio Aoki and the Les Amis Group, Aoki not only offers the ultimate experience in fine dining, but in Japanese haute cuisine. Using only the best produce sourced directly from Tsukiji Market and other artisanal suppliers from all over Japan to offer a wide range of Japanese cuisine from sushi to sukiyaki and more, it is easy to see why Aoki has garnered a loyal following over the years.
Omakase and a variety of sushi sets, donburi and bento sets ranging from SGD33++ to SGD115++ are available but the most popular item is the Mazechirashi bowl. For SGD40++, you get a mouthwatering rice bowl decorated with chunks of fresh sashimi seasoned lightly in soy sauce and side dishes. Reservations are highly recommended if you want to secure a spot during lunch hour.
Address: 1 Scotts Road, #01-17, Shaw Centre, Singapore 228208
French: Cocotte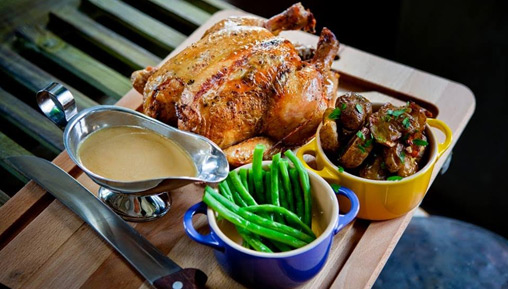 Feast on the heart of French country cooking at Cocotte where unpretentious, rustic French cuisine is served in a casual and comfortable setting. An aspiring sustainable restaurant, expect hearty, traditional dishes served in sharing platters, making Cocotte the perfect place for a team lunch or two.
The lunch set features a classic French meal with three courses at SGD32++ with alcoholic options available for that mid-day tipple.
Address: No. 2 Dickson Road, Singapore 209494 (Closed on Tuesdays)
Greek: Alati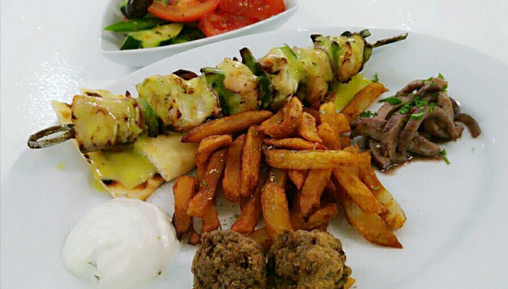 Tantalise your tastebuds with the freshest produce from the Aegean Sea. At Alati, savour an enticing selection of authentic Greek dishes that range from the simple and classic to elaborate and elegant, made by professional chefs from Greece. 
Alati serves a lunch platter of delicious and nutritious 5 dish meal of Greek specialities for SGD25++ at lunch, inclusive of tea/ coffee. Choose between the Karpos (Vegetarian) and Meze (Non-vegetarian) platters and experience a medley of flavours that will bring you closer to Mykonos. 
Address: 73 Amoy Street, Singapore 069892
Spanish: Binomio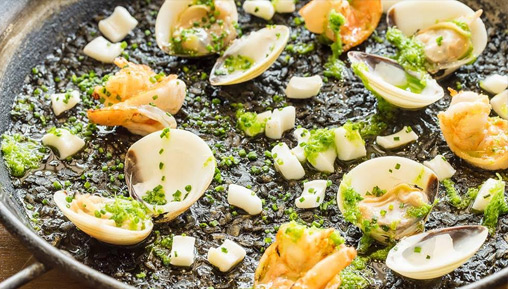 'Binomio' in Spanish means 'pair' or 'duo'. At Binomio Spanish Restaurante, the pairing up of two different concepts, a casual Tapas Bar and a Fine Dining area, making it an ideal place for everyone and every occasion. The menu includes popular, all-time Spanish favourites as well as interesting dishes from La Rioja in the northern region of Spain - the hometown of the Executive Chef, Jose Alonso.
The lunch set menu has choices galore, perfect for a group lunch should you want to taste all the dishes available. Priced at SGD35++, each of the three courses come with four to five options, each sounding more appetizing than the last.
Address: 20 Craig Road, Singapore 089692