Who says you can't have it all? The Dorsett Kuala Lumpur is located in Kuala Lumpur's Golden Triangle where there is a plethora of shopping, dining, partying and cultural experiences within walking distance or a short drive away from the modern city of Kuala Lumpur. Whether you're in the city for a business trip, staycation or a holiday, this beautiful four-star hotel in Malaysia has everything you need for your city stay.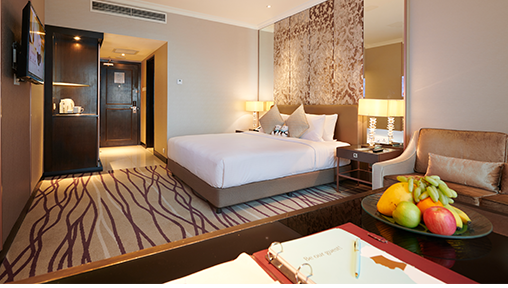 The hotel rooms at the Dorsett Kuala Lumpur are incredibly spacious, elegant, and furnished with all the modern conveniences. Like most major cities in Asia, Kuala Lumpur is fantastic and lively, but admittedly draining. You won't find a better place to rest and recharge before going back out to the modern city of Kuala Lumpur for more.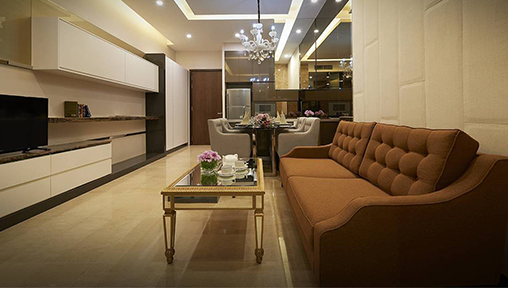 As if the hotel rooms weren't comfortable enough for a luxurious vacation in Malaysia or staycation, the Dorsett Kuala Lumpur also offers Dorsett Residences for long-term stays. The Residences are basically fully equipped luxury apartments, but with added perks of being connected to a four-star hotel, with services provided such as valet parking.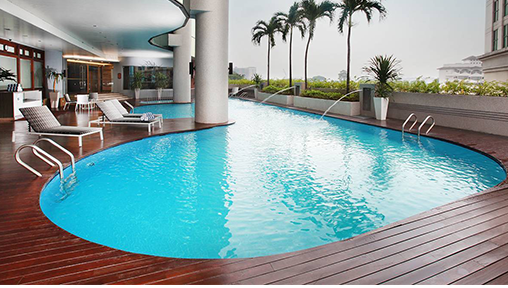 Being on vacation doesn't mean you have to leave your training routine behind. The Dorsett Kuala Lumpur provides you with a gym that is open 24 hours so #noexcuses. Cool off or keep your fitness game strong in the outdoor swimming pool where you can impress your followers with the city views of Kuala Lumpur because, yes, there absolutely is WiFi there too.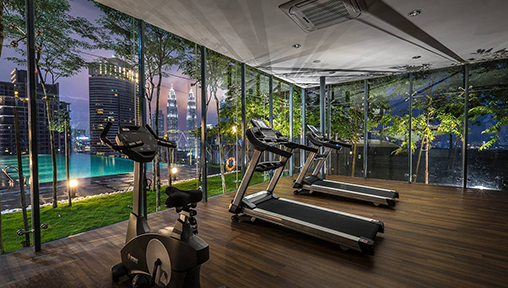 The Dorsett Residences has its own modern gym and a swimming pool. Frankly, it's quite striking. With the gym basically outside in a glass box and next to the infinity pool, you'll never want to workout more. There's something enticing about running or cycling with a clear view of the gorgeous Malaysia city skyline.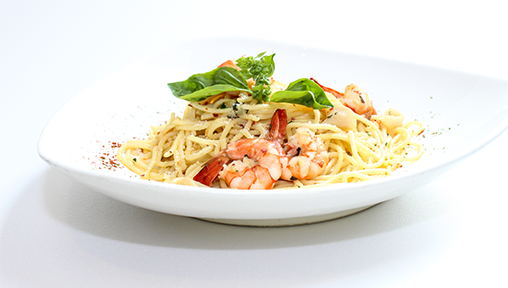 Dorsett Kuala Lumpur is prepared for your 24-hour metropolitan lifestyle in the modern Asian city and that includes your food. The main restaurant, Checkers Café offers a diverse breakfast buffet as well as an à la carte menu which is available from 6 AM – 11 PM, 7 days a week.
Checkers Café currently has a great promotion worth taking advantage of for a value set lunch, daily from 12 PM to 3 PM. This is certainly the best bang for your buck, or in this case, Malaysian ringgit.
If you're coming back home any time after midnight, but too early for breakfast, the Dorsett Kuala Lumpur offers 24-hr in-room dining which we found really appetizing with surprisingly generous portions.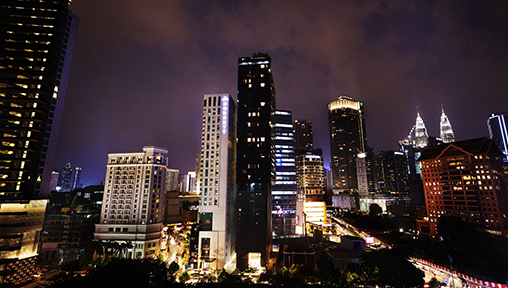 In a busy city like Kuala Lumpur, having easy access to public transportation could save you a lot of trouble and time. For Dorsett Kuala Lumpur the Bukit Bintang MRT Station is only a 10-minute walk from the hotel.
If shopping is your thing, then be prepared for the shopper's paradise. The Dorsett Kuala Lumpur is only a short walk from Pavilion, Sungei Wang Plaza and Lot 10, some of Malaysia's most popular shopping malls. Be sure to sample the local Malaysian food in the Hutong food court at Lot 10! The Suria KLCC, one of the most iconic premium shopping malls in Malaysia, is a mere 16-minute drive from the hotel.
Don't forget to visit some of the prominent commercial and cultural sights in Kuala Lumpur. Walk the sky bridge of the iconic PETRONAS Twin Towers, the tallest twin towers in the world or check out the KL Tower Sky Deck for some of the most spectacular views of the Kuala Lumpur City skyline. Both are just a 10-minute drive from the hotel.
Dorsett Kuala Lumpur is a relaxed yet refined experience catering to the modern traveller in the heart of a bustling city.
Address: 172 Jalan Imbi, 55100 Kuala Lumpur, Malaysia