beauty
Laura Mercier Celebrates 20 Years of Artistic Vision with Iconic Birthday Treats Just for You!
Published Date
: 07 Sep 2016 10:00

World-renowned artistry make up brand synonymous with the timeless 'Flawless Face' philosophy and heritage inspired by old Hollywood glamour is celebrating its 20th anniversary this September. Prepare your wallets ladies, Laura Mercier is rewarding you avid Laura Mercier fans with some of their iconic treats this birthday!
The birthday set features quintessential Limited Edition Iconic Artistry Collections for the lips and eyes and a surprise treat that will be launched in October.
Meet the collections:
Laura's Leading Ladies Vault (SGD 480) – EXCLUSIVE!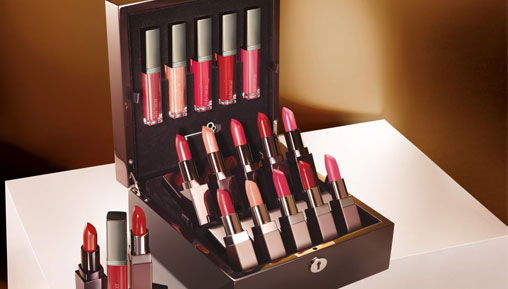 With ONLY ONE Ultimate Collector's set available at the Laura Mercier Raffles City counter, this is the most exciting launch of all. The lip vault features 15 lip products paying tribute to 5 of Laura's iconic unique beauty inspirations such as Vivien Leigh, Sophia Lauren and Catherine Deneuve.
The set includes Lip Glacé, Crème Smooth Lip Color and Velour Lovers Lip Color featuring five universally flattering shades curated to express every mood and personality.
Laura's Leading Ladies Duet (SGD 65)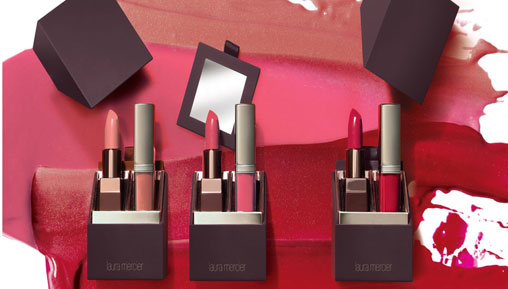 Missed out on the collector's set? Fret not, you can still celebrate in style with this lip gloss and lipstick duo set.
Available in three sets – Sophia, Catherine and Vivien - the duo lip set features the Lip Glacé, a high-shine and perfectly pigmented lip gloss and Velour Lovers Lip Color, a matching smooth and creamy lipstick with a satin matte finish. The set even comes with a mirror!
Twist and Pout Collection (SGD 42)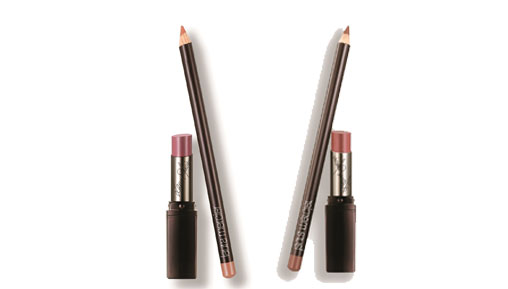 This collection comes with two of Laura's hand-selected favourite lip essentials – Lip Parfait Creamy Colorbalm, a 3-in-1 formula that offers the benefits of a lip balm, lip gloss and lipstick, and a Lip Pencil to outline, define and enhance the natural shape of your lip. The sets are available in two shades – Roses and Nudes.
Wink of An Eye's Artist Collection (SGD 138)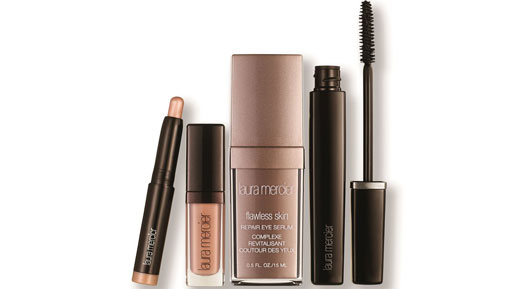 Exclusive to the Laura Mercier Takshimaya outlet only starting in October, here's Laura's four eye essentials and your soon-to-be go-to set for maintaining and rejuvenating the eyes.
The collection comes with an anti-aging Repair Eye Serum, an eye primer - Eye Basics – Wheat, a long wearing, transfer and crease resistance creamy eyeshadow stick – Caviar Stick Eye Color in Rosegold, and a lightweight, nutrient-infused mascara – Full Blown Volume Supreme Lash Building Mascara. Essentially, it's an all-inclusive kit for beautiful natural looking eyes with a touch of dramatic lashes.
Candleglow Concealer and Highlighter (SGD 55)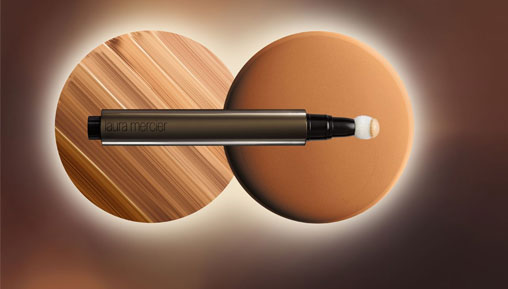 A new perennial product - launching this coming 13th October – we say this is a definite must have!
With 7 different shades, Candleglow offers sheer coverage with a soft luminous finis that doubles as a concealer and illuminator, mimicking the most flattering candlelight glow and effect on the skin in just a click! Ideal for brightening those under-eye darkness and shadows around the nose and mouth.
Are you excited about the 5 new treats yet? We know we are!
Contributor: SinSeanne Ng
A foodie who strongly believes that food is THE way to learn about someone's culture. You will usually find her dwelling at speakeasies or hunting for great food. Seanne has a strong affinity for the Latin American culture and is currently hunting for Mexican pastry - Garibaldi, in the region, if you find one, ping her via email.