KI NO BI is a small-batch, artisanal gin with a very Japanese heart. This Japanese gin is made with great attention to detail, care and precision associated with the finest Japanese craftsmanship.
The Kyoto Distillery uses a high-quality rice spirit and Japanese botanicals such as yuzu, lemon, sansho pepper, ginger and gyokuro tea, all sourced at the peak of the season from local producers. The Kyoto Distillery was built in the first half of 2016: it is Japan's first – and only – dedicated gin distillery.
The distillers have spent a lot of time perfecting the KI NO BI recipe, both to ensure absolute harmony between the various botanicals and to make sure that the Japanese gin speaks of its home in Kyoto. KI NO BI has a recognisably dry gin flavour but with a Japanese accent: pure, perfectly-balanced with distinctive aromas and a lingering finish of light ginger spice.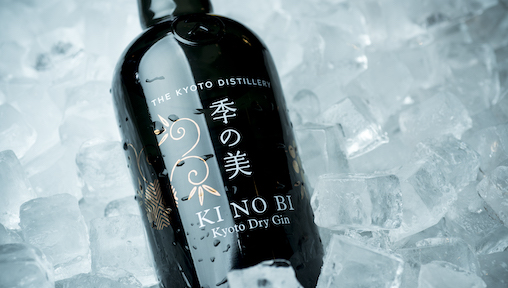 Award-winning KI NO BI
KI NO BI's unique production process involves 11 botanicals, many of which are sourced from local farmers in Kyoto, blended with Fushimi water known for its purity and softness.
The Japanese gin has won numerous accolades including Gold for KI NO BI Kyoto Dry Gin (IWSC 2019), Craft Producer of the Year (Icons of Gin 2019), The Gin Masters 2019 (The Spirits Business), International Gin Producer of the Year (IWSC 2018), Contemporary Gin trophy (IWSC 2018), and Gold Medal 2018 (SIP Awards 2018).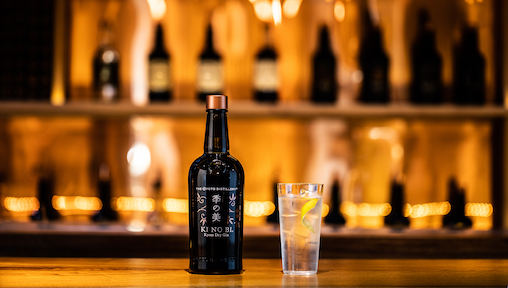 Inspired by tradition, KI NO BI ('The Beauty of the Seasons') is distilled, blended and bottled in Kyoto. 11 carefully selected botanicals are separated into six different categories or Elements: Base, Citrus, Tea, Herbal, Spice, and Fruity and Floral. Each of these 6 Elements is then macerated in rice spirit before being distilled individually.
Tasting notes: A fresh aroma of yuzu and a thread of sansho pepper that lingers like a morning mist in a bamboo forest. The juniper complements and showcases the Japanese botanicals. Ginger root gives a slightly warming, spicy finish.
Vanilla Luxury Raves: Ki No Bi Kyoto Dry Gin pairs really well with The London Essence Co. Original Indian Tonic Water and we loved how smooth and easy it was to drink this Gin and Tonic cocktail that was full of zest!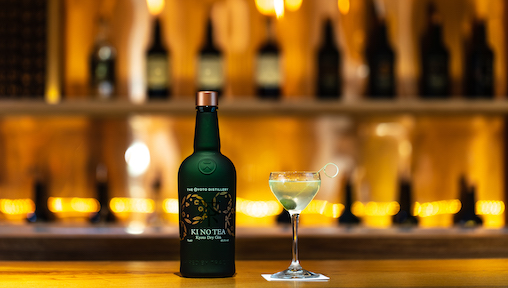 The last to join the core range, KI NO TEA was created in collaboration with tea-grower and blender, Hori-Shichimeien, founded in the Meiji era in 1879  and based in the famous Uji region to the south of Kyoto city.
A number of super-premium Gyokuru and Tencha teas from Uji have been specially selected to form the heart of KI NO TEA.
Tasting notes: A delicate, sweet nose is echoed on the palate; notes of white chocolate followed by juniper lead to a long, clean finish of green tea.
Vanilla Luxury Raves: We were pleasantly surprised at the refreshing sweetness of Ki No Tea which was made such a fragrant Gin and Tonic!