International Women's Day, celebrated annually on March 8, is all about acknowledging the achievements made by women. In lieu of International Women's Day, Vanilla Luxury celebrates the women who are making their mark in this world with their passion and love for food.
Riding on their entrepreneurial spirit, one home baker now makes professional cakes; another baker is going all out make baked goodies accessible to those whose diets are gluten-free, dairy-free and refined sugar-free; a mother of three wants to educate people about the health benefits of Basmati rice; and a home cook turned her recipes into a cookbook to raise funds for charity.
Putting a spotlight on these amazing women this International Women's Day, let's hear more from them.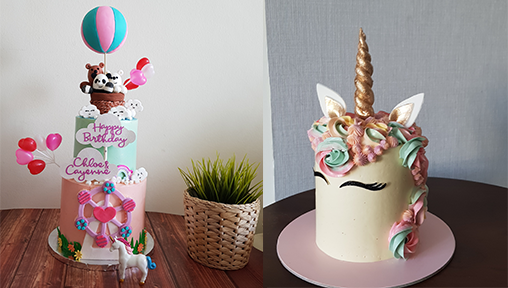 Cyn initially started an Instagram page to share her love for baking. It all started because of her high expectations for cakes - they had to be moist yet light on the palate, not too sweet, taste delicious and look beautiful. So as a home baker, she started researching and experimenting with various cake recipes. Then cake designing took on a more serious mode when she had to make the cakes presentable for her kids' birthday parties. Friends and family members who had tasted the birthday cakes really liked it and have since been requesting Cyn to make cakes for their kids.
Vanilla Luxury: What makes your Berrilicious Creations special?
Cyn: My buttercream cakes use premium ingredients for the best taste. I don't use any fondant as many people do not like the taste. There is no compromise on the quality; what you get is exactly what I would bake for my family who only gets the best of cakes!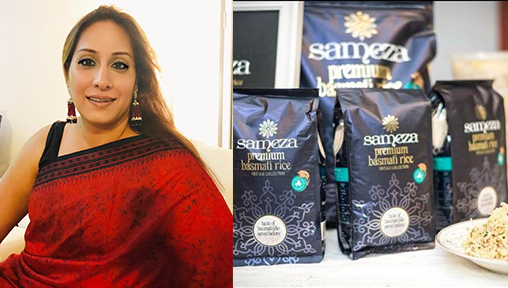 A mother of three children, Bably Bhasin founded Sameza with her family's health in mind.  In fact, the name Sameza is an amalgamation of her kids' names. Her family has been in the rice business for the last 35 years and owning their own rice mill gives them full control of the quality of grains. As Bably explains to us the differences between white rice, brown rice and red rice, we can tell she is very passionate about food and its impact on health. She wouldn't feed anyone anything that she wouldn't feed to her own children.
Sameza Basmati is gluten free, cholesterol free, low in sodium, glycaemic index and low in fat. It contains all the vital nutrients for proper bodily functions - vitamins, essential amino acids, iron, folic acid and minerals. It is even the trusted choice of The Royal Families in India. Plus, it tastes fantastic whether you're making biryani or nasi lemak!
Vanilla Luxury: A piece of advice you'd like to give to anyone who wants to get into the Food & Beverage industry.
Bably Bhasin: Never forget your 'why'. It will lead you to your treasures.
Sameza is currently retailing at RedMart, Huber's Butchery, Cold Storage, Marketplace, Marketplace by Jasons, COMO Dempsey and selected Mini Marts.
Janice O'Connor, Author of Open Kitchen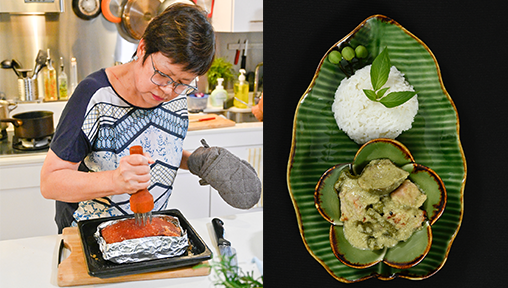 Janice O'Connor was initially never keen on cooking even as she watched her mother whip up delicious meals in the kitchen. That all changed when she met her husband Terry O'Connor, Group CEO of Courts Asia, who fuelled her passion in food.
Open Kitchen, the coffee-table book, launching on 17 May 2019, is a result of a decade of charity parties and dinners in Singapore hosted by the big-hearted O'Connors. The mother-of-two began outlining the recipes for 100 dishes including Hakka-style Yong Tau Foo, Balinese Roast Duck, and Hokkien Mee. She has presold 360 copies so far. Janice is aiming to raise $100,000 with the sale of 1,000 copies and all proceeds of the book sales will go to the Make-A-Wish Foundation.
Vanilla Luxury: Tell us more about your book, 'Open Kitchen'.
Janice O'Connor: Open Kitchen is a culinary title for a good cause. This coffee-table cookbook will feature cuisines from different parts of Asia and I will also share some of my mother's best-kept secrets in Open Kitchen. I hope it will inspire people to cook and explore different kinds of food.
Ramya Ragupathi, Founder & CEO of Oh My Goodness!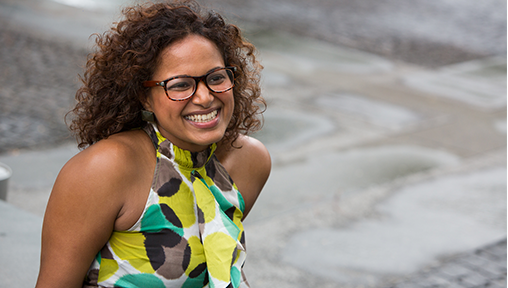 Baking from the age of 16, Ramya made everything from butter cookies to custard puffs in choux pastry - until she learnt she could no longer take wheat or dairy for health reasons at age 32 and had to switch to 'free-from' baking.
Oh My Goodness! is Singapore's first Halal-certified 'free-from' baked goods specialist. Bestsellers include their Signature Dark Chocolate Cake, Pandan Cake, and Lemon and Raspberry egg-free vegan cake. Did we mention it's also a social enterprise that hires ex-offenders and individuals with disabilities?
Vanilla Luxury: What is your vision for Oh My Goodness!?
Ramya Ragupathi: Being a fussy foodie, the philosophy I imbibed into all our creations at Oh My Goodness! from the get-go was to 'never sell anything we wouldn't enjoy ourselves'. I want the world to ditch the notion that gluten-free food is dry and tasteless and make quality gluten-free food affordable and accessible to everyone.
Oh My Goodness! products are currently retailing online and at RedMart, honestbee and Sasha's Fine Foods.