While sustainable dining has become a trend of late in Singapore, there are also F&B establishments that are serving good food for other good causes. Beyond thinking about how food consumption habits affect our environment, these places are trying to create a positive impact on several communities including people with mental health issues, people with disabilities and special needs, ex-drug offenders, youths at risk, and more.
So enjoy a good meal and support a good cause while you're at it!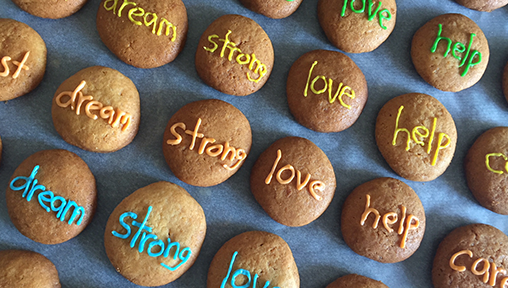 Bakery Wellness is a social enterprise that encourages baking is a therapeutic way to enhance one's quality of life, rebuild confidence and relieve anxiety. It is a social awareness movement for people suffering from mental health conditions to empower their stories through baking and try to destigmatise the issue. Their pastries depict positive words representing the hope of recovery for people with mental; health issues. Acknowledging that mental conditions are difficult topics to talk about, Bakery Wellness tries to educate the public through social media, events and talks about being caring and empathetic toward people with mental conditions.
Make order enquiries here: https://bakerywellness.com/order/.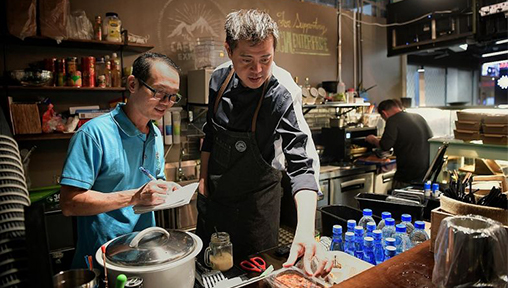 The Caffeine Experience is a Food & Beverage company that provides a platform for ex-drug offenders, youths-at-risk and disadvantaged groups to earn a living for themselves and their families. As a company with a moral compass, they make sure that their people are treated well, respected and supported throughout the rehabilitation process while being gainfully employed. And as a food company, they serve great-tasting, high-quality food products such as gourmet coffee, flavoured iced tea, sandwiches and salads. Every purchase you make goes into the training of the baristas, counselling sessions for staff, new mentor-mentee programmes, and other life-skills development specific to the beneficiaries' individual needs.
Address: 120 Maxwell Road, #B1-39, Tanjong Pagar Exchange, Singapore 069119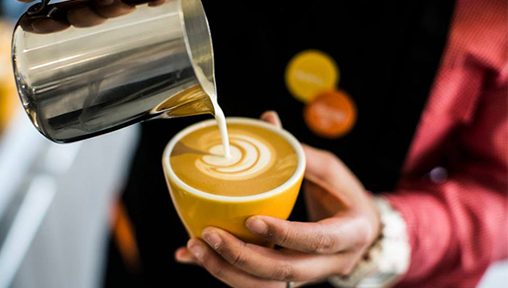 It all started when one coffee-loving woman decided that there was a better, more meaningful way to do business. 7 years and thousands of caffeinated hours on, Bettr Barista is making the world a more socially conscious place, through all things coffee. They work with seniors and special needs groups to impart new skills, build personal supplier relations, and encourage more conscious consumption through events. From compostable serveware to reusables that give back, Bettr Barista is consistently working to do better in how we treat the earth.
Address: 9 Harrison Road, #04-01, Singapore 369651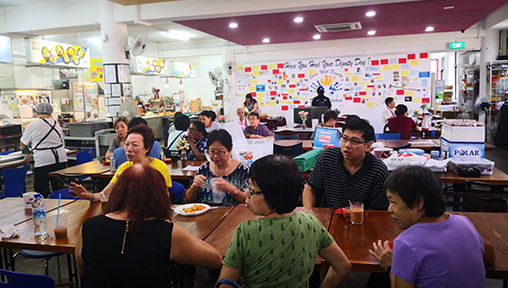 Dignity Kitchen is Singapore's first and only community food court run by people with disabilities and socially disadvantaged. Together with a halal-certified bakery stall run by an expert baker who's hearing-impaired, there are seven stalls selling a variety of local Singaporean food such as economical rice, wanton mee, rojak, and nasi padang. You can also get involved by serving lunch to the elderly from care centres or learn to work and communicate with differently-abled people through interactive games facilitated by stall managers at Dignity Kitchen.
Address: Block 267, Serangoon Ave 3, #02-02, Singapore 550267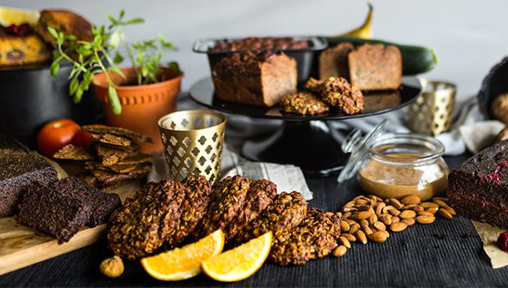 Oh My Goodness! is a small homegrown food company in Singapore specialising in making quality and delicious gluten-free, dairy-free and refined sugar-free food more available, accessible and affordable in the Asia Pacific to serve those suffering from food allergies and sensitivities in the region. Or those who simply wish to eat better. Its operations team is staffed exclusively by ex-offenders and persons with intellectual disabilities. This year, give gifts of absolute goodness with their Holiday Hampers in collaboration with organic snack maestros, Superlative Foods.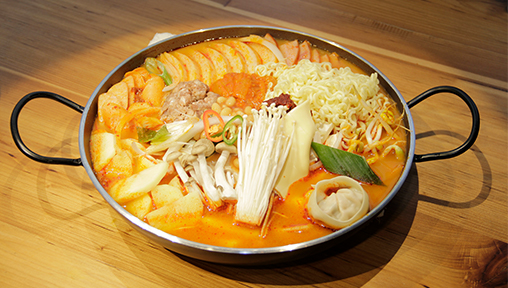 Neighbours to Kimchi Korean Restaurant, Guksu Restaurant is a specialized jeongol restaurant. The original recipes come from Head Chef Kahng Heun Sung's grandmother, who used to run her own noodle shop in Korea back in the 1940s and have been passed down two generations. Other specialities include Hankook style hotpots and Korean Fried Chicken.
Address: 3 Temasek Boulevard, #02-385, Suntec City, Singapore 038983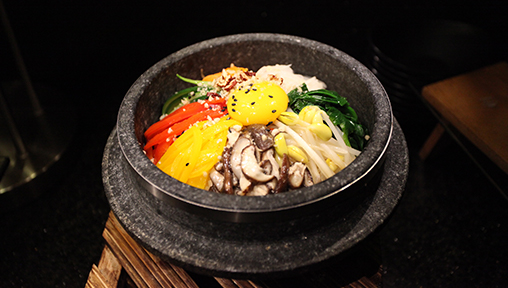 Kimchi Korean Restaurant is helmed by Executive Chef Choi Ming Chul, formerly an F&B trainer at Ritz Carlton Seoul and Marina Bay Sands. He aims to redefine restaurant dining by offering delicious and authentic Korean cuisine at affordable prices. The F&B establishment employs NKF patients with flexible working hours so that they have the financial means to go through their kidney dialysis treatment and be able to live a fulfilling life.
Address: 3 Temasek Boulevard, #02-387, Suntec City, Singapore 038983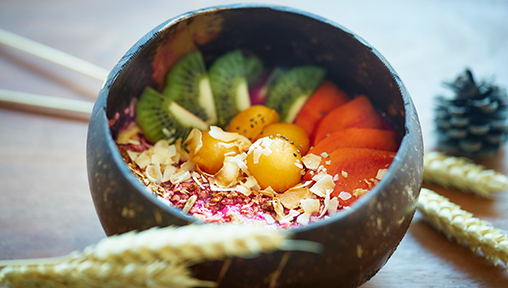 The Social Space is home to a Tea Bar & Café, a fair trade retail area, a florist and a nail salon by The Nail Social – all promoting greater awareness for sustainability and more accessible conscious living. The Tea Bar & Café uses eco-friendly products and stocks steel and glass straws, reusable bottles and takeaway cups. Cakes and tarts have been made in collaboration with a local social enterprise that trains and employs young persons with mental disabilities. The Refillery is where you can refill household items like laundry detergent, and personal products like shampoo, by bringing your own reusable bottles to cut down packaging waste. The Space is also staffed by persons from a wide variety of backgrounds including special needs, mental health issues, physical disabilities, ex-offenders, recovering drug addicts, and single mothers.
Address: 333 Kreta Ayer Road, #01-14, Singapore 080333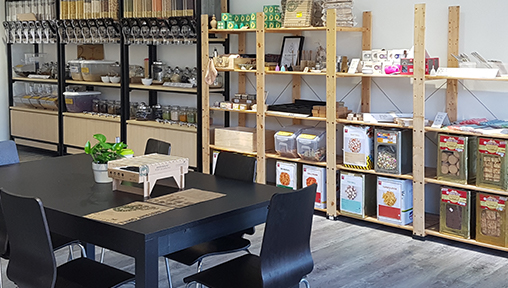 UnPackt is the first zero-waste speciality grocer and wholesaler in Singapore to offer packaging-free shopping. It works like this: plan your grocery list, bring your own reusable container to store your groceries, and pay by weight for the amount you choose to buy. In this way, food and packaging waste are minimized. Buy pantry staples such as grains, pastas, legumes and dried fruit. You can also find an assortment of environmentally friendly lifestyle goods, such as bamboo kitchenware, makeup remover towels and organic soaps. In the spirit of building a supportive community, many of these goods are sourced from local social enterprises.
Address: 6 Jalan Kuras, Singapore 577724 and 6A Shenton Way, #03-05, OUE downtown gallery, Singapore 068815