lifestyle
International Women's Day Spotlight: 5 Inspiring Women to Know in Singapore
Published Date
: 08 Mar 2020 10:00

This International Women's Day, we speak to 5 inspiring women behind Nila Singapore, Redhill, Hopstation, Bohème jewellery and RÒA cakes
International Women's Day is celebrated on the 8th of March every year to celebrate the achievements of women worldwide. Each year, our team at Vanilla Luxury identifies female entrepreneurs, working professionals, mompreneurs from various industries to not only recognise them but share their stories in hope of empowering and inspiring other women.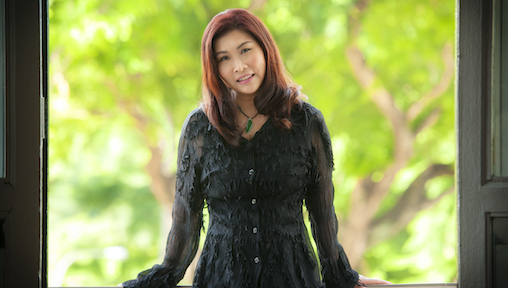 International Women's Day Spotlight on Adeline Lim, Founder of Nila Singapore
Having spent many leisurely hours exploring nature in my childhood, I developed a deep love and respect for the outdoors and botany. Getting acquainted with diverse flora in the nature that surrounded me fuelled my passion for finding natural cures and ailments. My search led me to discover the protective and healing properties of plants in the form of essential oils.
I was inspired to share the goodness of essential oils with others so that more people may reap the therapeutic benefits of quality essential oils which are 100% pure, free of paraben, harmful chemicals, artificial colours, and fragrances. Thus, Nila Singapore was founded. The essential oils are sourced from various sustainable sources, artisans farms and distilleries all around the world.
Vanilla Luxury: Tell us more about Nila Singapore.
Adeline Lim: I wanted to share my knowledge of aromatherapy and have personally concocted the signature blends offered by Nila Singapore such as our best-selling blend "Believe" which consists of Lavender, Lemon, Lime, Geranium and Patchouli. I started Nila Aromatherapy Bar in 2013, followed by Nila Institute of Aromatherapy in 2018 to provide education through workshops and to certify aromatherapists through NAHA and IFPA approved courses. 
Vanilla Luxury: How have essential oils played an important part in your personal life?
Adeline Lim: I use essential oils in all aspects of my life. They played a big part when I was raising my 3 daughters – as natural remedies for antiviral attacks, eczema, sinus, menstrual pain, insomnia, aches and pains – and it has helped tremendously.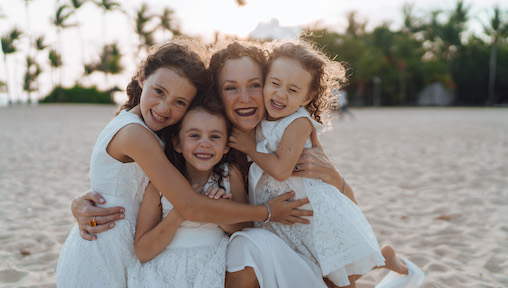 International Women's Day Spotlight on Tavy Cussinel, Deputy Managing Director REDHILL
Having been in the communications industry since 1999, I started out at Calvin Klein Cosmetics before managing PR profiles of some of the top hair and makeup artists in the world such as Mary Greenwell, Jemma Kidd, Sam McKnight and Neil Moodie. I was trend reporting backstage at London Fashion Week and Paris Fashion Week for big colour companies like MAC Cosmetics.
I then started a PR agency with a business partner from my bedroom specialised in all things beautiful in the fashion and beauty world and called it Boudoir PR. Within a couple of months, we had our first office on South Molton Street. 7 years later, I got married to Edouard and was pregnant with our first child. I sold out to my business partner and became a stay-at-home mum.  
Another 7 years later and having moved across the world to Singapore with our 3 little girls, I felt it was time to re-launch my career and a friend introduced me to REDHILL. Two years and two promotions later, I am the Deputy Managing Director of Luxury and Lifestyle with global clients and a sizable team.
Vanilla Luxury: What's a typical day for you like?
Tavy Cussinel: There is no such thing as a typical day for me, other than the long hours! I'm usually up by 6.30am and after throwing on some makeup and kissing my girls I grab my breakfast and lunch to take into the office and am at my desk by 8.45am. I have already pre-screened my emails on the commute in and have my to-do list planned out from the day before so know more or less what the day heralds, although in PR the curveballs can come from anywhere and at any time. I'm currently working with WWF on Earth Hour which is a movement that is incredibly important to me. Then there is a luxury hotel in Bangkok to be rolled out across 8 markets, a skincare brand to flesh out the line extension messaging for, 4 wellness retreats in India to speak about in markets from the UK to Indonesia and so much in between. 
Vanilla Luxury: What's your secret to raising 3 kids and working full time?
Tavy Cussinel: Haha, there is no secret.  I am incredibly organised and we have a family calendar for all activities as well as a whiteboard for the kids spelling tests, swimming lessons, French classes and on ad infinitum. We have a full-time live-in helper who looks after the laundry and the cooking and as my husband works from home he picks up the slack with the kids. I usually get home between 10pm and 11pm, and am good for nothing more than taking my heels off and flopping on the sofa or heading straight to bed. Weekends are family time and a whirl of gymnastics classes and birthday parties.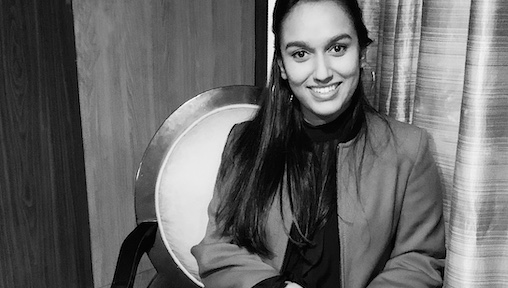 International Women's Day Spotlight on Writi Ghosh, Founder of Hopstation
With a background in engineering and economics, and a consistent curiosity to try new and different things, entrepreneurship and creating new things has always been second nature to me. I learnt that from my late dad, a businessman who was always delving into new and interesting projects. Our range of interests have always been varied and passion-driven and we found ourselves dabbling in several different industries.
Hopstation is especially important to me as it was the last passion project we worked on together before he passed away late last year. In many ways, this is his legacy and a tangible extension of our relationship and connection.
Vanilla Luxury: How did you get roped into the world of craft beers?
Writi Ghosh: It all started out as a logistics venture to create new distribution channels for European beers in South-East Asia and vice versa – to retail beers from around the world. Living in a place like Singapore with its vibrant multiculturalism and penchant for F&B trends, it was a natural extension for us to delve into the F&B business. Showcasing seasonal brews in a taproom has always been a passion and the collective dream of the company, and is a personal obsession of mine for the longest time.
Vanilla Luxury: Share with us more about Hopstation.
Writi Ghosh: The concept of a taproom is relatively understated in Singapore, but interest in craft beers is growing. We saw an opportunity to create a space for people to discover and try artisanal beers, and go beyond the mainstream industrial or commercial beers that are currently in the market.
Hopstation offers brews sourced from small-scale producers across the globe in countries like Belgium, the UK, the US, Australia, Taiwan, Japan as well as Singapore. From small-batch beers to unusual, experimental flavoured brews, we want to share the art of craft brewing with both beer connoisseurs and novices. We work closely with many independent breweries and brewmasters to showcase their brews at Hopstation.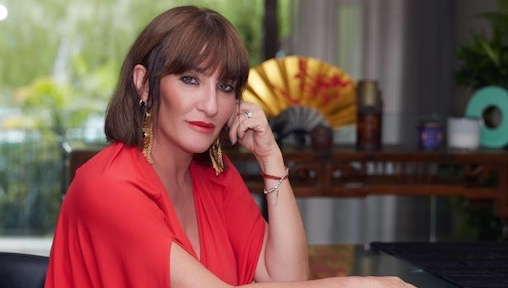 International Women's Day Spotlight on Veronique Labregere Manchharam, Founder of Bohème
I am a French national and have travelled around the world from an early age to places such as Asia, Africa and Europe. I left France and relocated to Barcelona where " la movida " was in full power which was the start of my love for fashion. I have lived in Dubai, Thailand and Singapore prior to moving to India 12 years ago, where I first launched my multi-brand store featuring upcoming designers before starting my own line with the desire to reflect my own bohemian-chic lifestyle. I have 3 children, my eldest daughter lives in Vancouver, my second daughter lives in Sydney and my son who's 8 lives with us in Singapore.
Vanilla Luxury: Share with us more about Bohème.
Veronique Manchharam: I started my brand while living in India, and started a resort wear line and one-of-a-kind bags adorned with antique jewellery and ribbons, along with my jewellery. After relocating to Singapore, I had to focus only on my initial passion - jewellery. The Bohème jewellery collection is inspired by my travels. Each line shares its own story from the location it has been inspired. Each design is hand-crafted the royal city of Jaipur and adorned with semi-precious stones. Bohème jewellery now has its own small flagship shop in United Gallery in Seminyak and is sold at 12 shops in Bali, Singapore, Phuket, Hong Kong and soon in Europe. We ship our jewellery worldwide via our online store.
Vanilla Luxury: What made you launch Bohème in Singapore?
Veronique Manchharam: My friend Simone Irani gave me the opportunity to display my lines in her shops. It was a hit as her resort line and Bohème jewellery were just the perfect match. I then decided to approach other shops and I am now also selling at What Women Want, Trixilini and my showroom in Singapore.
Vanilla Luxury: How do you juggle being a mom and an entrepreneur?
Veronique Manchharam: I feel pressure at times to balance my work and life; it is not always easy and I feel very privileged to be able to balance my days. I normally start the day early with morning walks and exercise, drop my son to school and work till he finishes. He is still quite young and full of energy! He loves the guitar and I am also a soccer mum. We are lucky to live in Singapore and have a stay-home nanny who is devoted and trustworthy. I can travel twice to India to work on Bohème jewellery collections and monthly to Bali just for a few days to check on my shop thanks to her help and assistance. Singapore is one of the easiest and best kid-friendly places to live in and I am so grateful for that.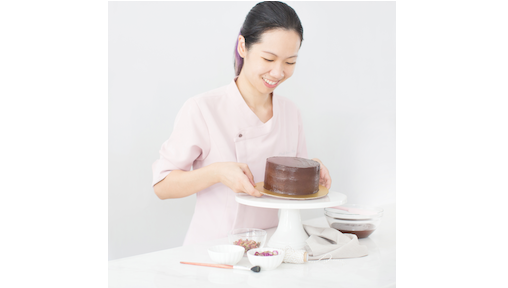 International Women's Day Spotlight on Jane Tan, Founder of RÒA
Being a young business graduate wanting to explore the world, I started out as a flight attendant with Singapore Airlines and thereafter a HR relationship manager at a bank. 
7 years on, my passion and love for the culinary arts took over and I did a drastic career switch. In 2012, I moved to Sydney to pursue a Diploma in Patisserie at renowned French culinary school - Le Cordon Bleu. I then gained experience as a pastry chef and cake decorator with big names in the culinary world with people like Matt Moran, Luke Nguyen, Adriano Zumbo, Andre Sandison and Chef Justin Yu.
After returning to Singapore in 2013, I founded Pretty Delicious, a bespoke home-based cake service and Naked Cakes, an online business selling plain cakes for people to decorate. 
Vanilla Luxury: What made you start RÒA?
Jane Tan: I've received numerous requests for allergen-friendly cakes but the desire to truly make a cake that was so delicious came only after my goddaughter, Emma, was born and had severe allergies to eggs, wheat, and dairy.
After 9 months of research and development, RÒA was born. Replacing eggs and unrefined sugar with psyllium husk and molasses, and instead of using butter, I use avocados as a prime ingredient to make a deliciously smooth, amazingly light chocolate cake that tastes just like the real thing. 
Vanilla Luxury: What makes the cakes at RÒA special?
Jane Tan: RÒA chocolate cakes and chocolate cupcakes are much healthier, extremely light, and quite possibly more delicious than the chocolate standard. With no animal products or gluten added, and a special health-sensitive recipe containing organic brown rice milk, you can enjoy RÒA cakes and cupcakes at the end of a long day, worry-free.
The joy of hearing and seeing young children and people with allergies able to indulge in our vegan-friendly and gluten-free cakes was simply amazing to me. I believe that dietary restrictions should not be a reason for anyone to miss out on delicious treats.