Travel
HomeAway on the Wines: A Family Vacation in the Margaret River Region
Published Date
: 16 Jul 2019 09:36

An experiential stay with HomeAway, this holiday rental is a modern farmhouse overlooking rolling hills, vineyards and the fabulous Margaret River win
Margaret River on your mind? We recently travelled as a family to the Margaret River region and stayed at a modern farmhouse by vacation rental leaders HomeAway. For city kids who are used to resort and hotel vacations, this homestay was an incredible experience - both for the sights and the senses.
An Experiential Stay for Everyone
Got kids but want an experiential stay for the whole family? It's always hard to choose a property that suits the little ones and grown-ups in the family; cue wine tastings and brewery tours.
Not anymore! With the Trip Boards on HomeAway, each member of the family can help shortlist properties into one board so it's easy to save preferences and find an appropriate home that suits everyone.  
Vineyard? Check. Farm and farm animals? Check. Modern house with heating, a well-equipped kitchen and tons of space for the kids to run. Another Check.
And we too found our dream house in Margaret River - just like that.
First Impressions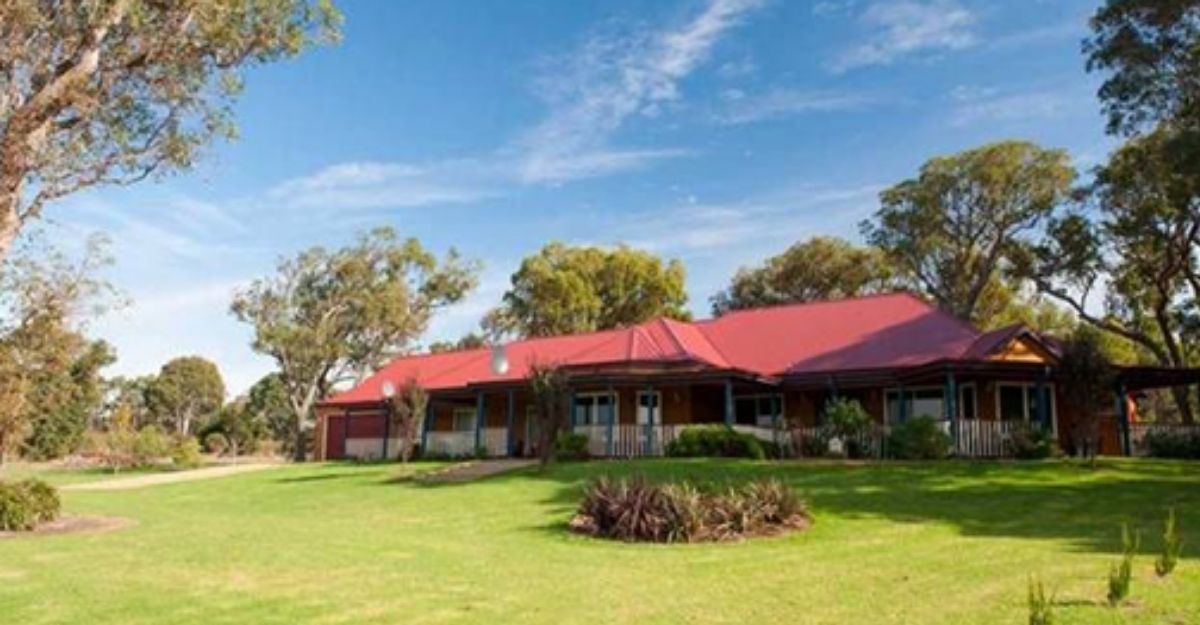 Margaret River is a good 3-hour drive from Perth and the HomeAway property we chose was in the heart of the valley. Located on Caves Road, and sharing the same estate as the famous Cheeky Monkey Brewery, the house belongs to the Burton family who also own Burton Creek, a famous wine brand of the region.
An easy drive on rolling hills brought us to this stunning location and with the winter sun lighting up the entire valley, our first impressions were nothing short of spectacular.
The house is a massive 6 bedrooms, 2 bathrooms farm-style bungalow that overlooks vineyards and hills full of cows and sheep!
Wooden flooring, reverse cycle air conditioning, a well-equipped kitchen, laundry (washing and drying) and a wide verandah as well as a garden in the back make this a ready home for anyone on a family holiday.
Need time to yourself? Simply retreat to their numerous outdoor sitting areas or find a cosy nook in the sunroom.
And if you've got kids like us, there's a high chair, baby bathtub, a crib and toys aplenty - they have literally thought of everything!
Things to Do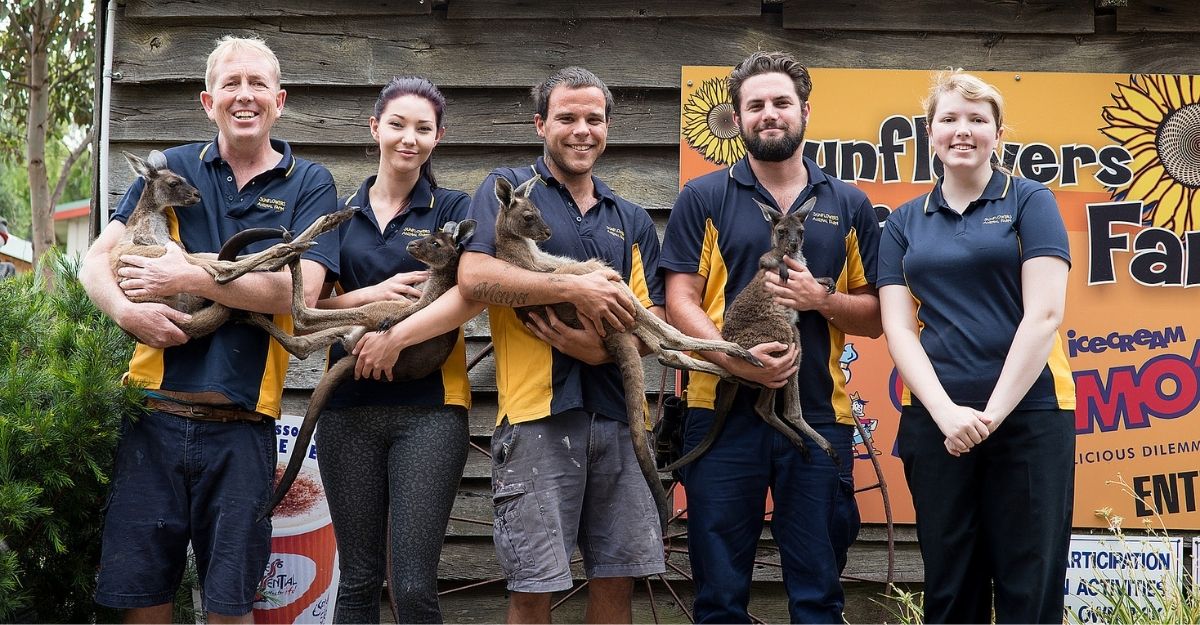 When you stay on Caves Road, nothing is too far away! Home to the region's premium wines, the home is near several vineyards and estates that offer tastings and meals overlooking stunning scenes.
For the kids, Wonky Windmill Farm and Sunflower Farm are a few minutes away. From feeding animals, picking your own fruit and eating local farm produce, be sure to keep a whole day for some farm fun.
The Margaret River Chocolate Company's Factory is also around the corner and offers free tastings galore. With a chocolate window where you can see them make truffles and other delicious treats, this is another must-do while in the Margaret River region. If you are up for some delicious ice cream, make the drive to Simmos where you can choose from over 60 delicious flavours. There's also a massive playground, mini golf and ample open space to keep the kids happy.
Don't miss out on the ocean either! For a gorgeous setting by the water, make your way to Gnaburup lookout beach and reserve a table at White Elephant. And when you want to just take in the beauty of the creek, simply unwind at the award-winning Cheeky Monkey Brewery. Bonus points for being an easy 5-minute walk and no driving from your HomeAway!
Why Rent a Home?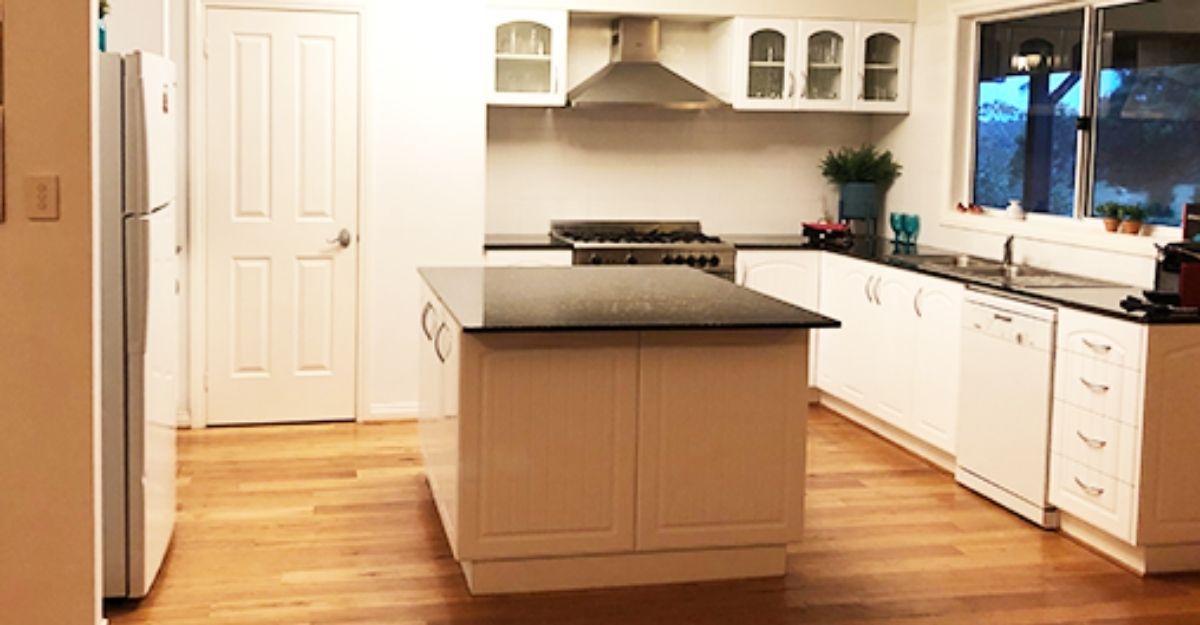 Family holidays stand for time together and vacation homes are becoming increasingly popular for the same. HomeAway rent out complete homes so you as a family can take over an entire property and make it truly yours. Properties also come with a wide variety of features - one day you could be staying on a vineyard and next at a hideaway!
The convenience of having a fully equipped kitchen, toiletries, entertainment centres and in some cases a jacuzzi, can make the holiday a great bonding experience for all.
And did we say it's affordable? The Burton Estate Farm stay costs $315 and has the capacity to house 12 adults!
Play a board game, have a barbecue cook-out or enjoy the immense greenery and space - a HomeAway from home allows you to!
If you would like to book this beautiful property visit Burton Farm House on HomeAway.
HomeAway, a world leader in the vacation rental industry, is the place to book villas, apartments and holiday homes with more than two million places to stay in 190 countries. HomeAway is part of the Expedia Group family of brands.a