Vanilla Luxury: What is one thing Canada is known for that very little people are aware of?
Lynn McDonald: Canada is one of the most multicultural and multiethnic countries in the world. In our largest city, Toronto, for example, over half of the population belongs to a visible minority group. In Canada as a whole, over 200 languages are spoken. We believe that this diversity is our strength.
Vanilla Luxury: If you were asked to plan a travel itinerary for someone visiting Canada for the first time, what are your must-visit places?
Lynn McDonald: Canada covers 9.98 million square km, so depending on the duration of one's visit, it may be better to focus on seeing one region rather than trying to see and do it all in one trip.
Here are some must-see regions to consider: Newfoundland, Québec, the Maritimes, the Rockies, the Arctic, and my home province, British Columbia.
Depending on interest, why not see the Northern Lights or kayak in the Haida Gwaii? Hike through Gros Morne or ski fresh powder in the Bugaboos? Explore the UNESCO World Heritage district of Old Québec or relax on the sunny beaches of Prince Edward Island?
There is just so much to see and do and more information can be found via the official site of destination Canada.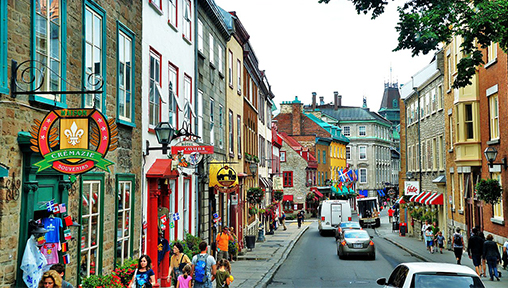 Vanilla Luxury: Share with us Canadian fashion brands that you adore?
Lynn McDonald: Canada is known for its excellent cold-weather outdoor clothing such as Canada Goose brand parkas, Arc'teryx jackets and Sorel boots, but our fashion designers also are gaining recognition on the world stage.
My personal favourites are Matt and Nat for vegan handbags and accessories; Judith and Charles for office wear; and Tanya Heath for multi-functional shoes.
Some luxury designers worth exploring include Marie Saint-Pierre, Lucian Matis, Sidney Molepo and Erdem.
Vanilla Luxury: Your go-to restaurants in Canada?
Lynn McDonald: As I have been living outside of Canada for the past three years, I will defer to Air Canada's list of Canada's best new restaurants for up-to-date insights.
When I'm in Ottawa, I always enjoy Les Fougères in nearby Chelsea Québec and in Vancouver, Bishop's has long been a proponent of local, sustainable cuisine and Tojo's for amazing Japanese.
The local paper showcases the diverse range of cuisines one can find in the city but the same applies across most of the country.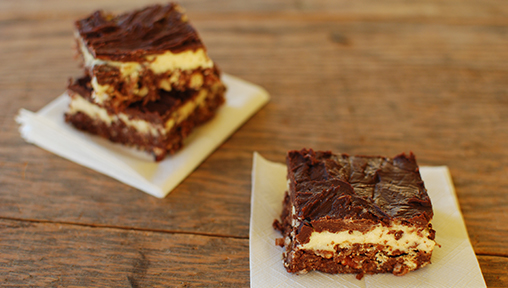 Vanilla Luxury: Your all-time favourite Canadian dessert?
Lynn McDonald: Nanaimo Bars
Vanilla Luxury: Having lived in Hong Kong for 2 years, what do you miss most about Hong Kong?
Lynn McDonald: The hiking. We loved to explore with friends the hiking trails both on Hong Kong island as well as on the outlying islands. Even though we don't have the same range of hiking options in Singapore, we're enjoying the various nature reserves, wonderful public parks and bike paths.
Vanilla Luxury: Singapore is known to be a haven for food. What are some of the local dishes you have tried?
Lynn McDonald: My family and I are having a great time sampling all of the wonderful food available in Singapore. We enjoy pretty much everything, but if we had to pick favourites, my daughter's is chicken rice; my son loves black pepper crab; my husband enjoys bak kut teh and I like fried fish bee hoon and laksa.