Nothing says bounce and volume like a perm done well. If you are looking to get rid of flat, listless hair, a perm can work wonders; looking like a celebrity just comes as an extra perk!
From Korean drama inspired waves to curls that enhance your face shape, these top salons in Singapore are where you should get your hair permed.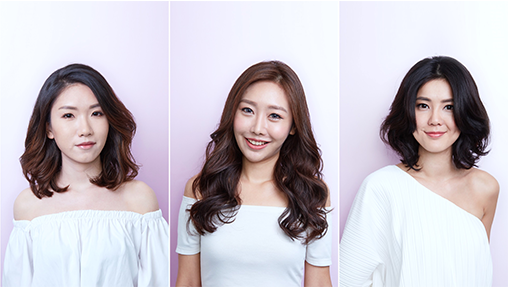 Instagram fabulousness aside, Chez Vous: HideAway offers one of the top value-for-money hair services in Singapore, and that includes their Digital Movement Perm. Priced at just $298 (++), the Digital Movement Perm is a great option for those fighting a battle against flat and lifeless hair in this climate. There's, in fact, a range of retexturizing services they offer including rebonding, cold and root perms.
K - Drama fans, here's a secret you'll want to keep. Rumour has it that Associate Director, Oscar Lee specialises in Korean-inspired perm styles and is the go-to stylist for many soft-curls enthusiasts in the red dot. And that's not all! You get to enjoy their many spa-like add-ons as well as the relaxation lounge, free-of-charge. Soft curls and a pampering "spa" day - now who can say no to that?
Prices start from $298 + 7% G.S.T. for a Digital Perm while Rebonding + Digital Perm cost $398 + 7% G.S.T.
Chez Vous Hideaway, 391b Orchard Road #14-04, Ngee Ann City Tower B, Singapore 238874. Phone +65 6219 3558, [email protected]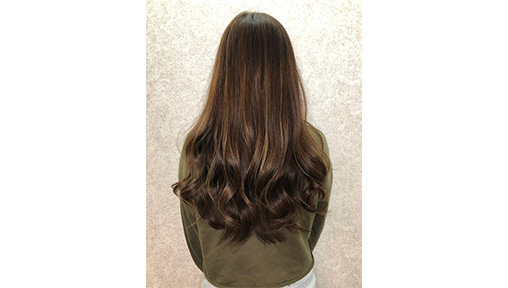 Looking for low-maintenance, fabulous curls? Established in 1994, Kimage was founded on a guiding belief that personality can be amplified through the craft of hairdressing. 10 outlets and one hairdressing school later, the team at Kimage are known for their perming techniques and as masters of the curl! So, whether you are looking to style your long hair or simply lift your roots to get rid of the dreaded 'flat' look, there's a curl style at Kimage, that's got your name on it.
Their new 'Body & Texture' service aims to provide customers with the most beautifully soft and natural-looking waves! Each perm is personalised to compliment your face shape and hair type or texture. And what's more – these techniques create fuss-free curls with minimal styling effort, so that you can wake up looking flawless!
Rates start from $260 (including a haircut, perm, pre and post hair treatment)
Kimage, Multiple locations. WhatsApp +65 96432700.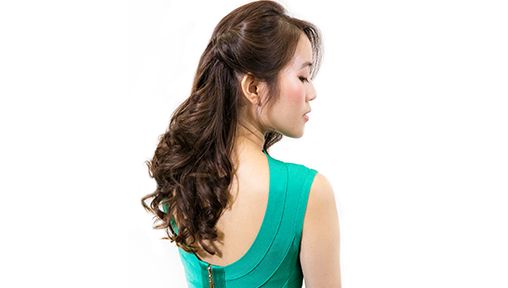 Apgujeong Hair Studio is a popular hair salon with 10 locations in Singapore and their award-winning styling team is known to push boundaries and set trends in hairdressing.
Perms remain one of the most popular services at this popular Korean Hair Salon. Apgujeong Hair Studio believes that getting a perm is a simple way to change up and refresh your look. By creating more volume and texture in your hair, with soft and natural curls you can frame your face in a flattering manner, giving the illusion of a slimmer face.
Overwhelmed by the range of perm styles and techniques available in the market? Fret not, as at Apgujeong Hair Studio, the hairstylists will do a careful hair consultation to understand your hair care practices, lifestyle, and also take into consideration your face shape and proportion. This consult will then result in a bespoke, carefully designed personalised perm style, suitable just for you.
If you can think of a dream hairstyle - they truly can create it!
Prices for perms at Apgujeong start from $155 before GST.
Apgujeong Hair Studio, Multiple locations, E-appointment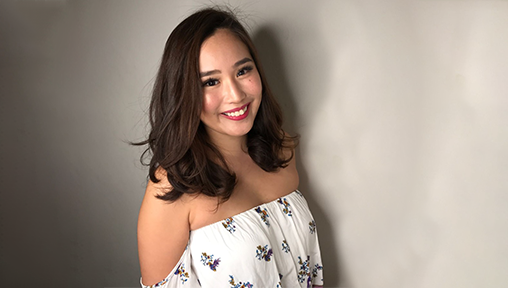 With 16 different types of rebonding and perm services on its menu, there's no wonder that Picasso Hair Studio is on top of their game when it comes to adding life to listless hair!
Constantly on a drive to innovate different types of perms, some even unique to their salon, the stylists at Picasso are trained to be specialists in the field.  From freestyle perms and wave rebonding to the uniquely designed cushion perms, it's easy to find a curl that suits your lifestyle.
Singapore weather bringing you down? The awarded Picasso Signature Perm was made for it! With women in Singapore seeking a hairstyle that is easy to maintain, blow-dry and yet takes care of frizzy ends, it was clear to the team at Picasso that a scientific approach to hairdressing was needed. Their Signature Perm is a heavy bottom rebonding perm with layers that makes it easy to twist with your finger to blowdry (no styling tools needed!). A soft rebonding is added to the top part of the hair to take away the frizz without compromising on the volume. Gorgeous hair is now possible - just talk to your stylist, (or Psychologist as they like to call themselves) at Picasso to clearly understand what you need and can achieve.
Prices for perms start from $299 (GST extra) and are inclusive of haircut, pre and post chemical treatments.
Picasso Hair Studio, Multiple locations - Bugis, Phone + 65 62910691. Novena, Phone (+65) 6224 0221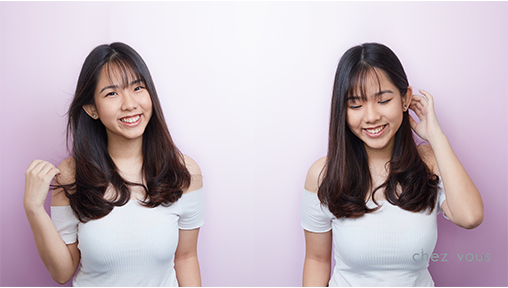 Remember all those botched perm jobs that Chez Vous fixed? With real popularity created via customer recommendations, this is definitely a salon we can't miss out on when it comes to perms. In fact, some of the most popular stylists for perming (Victor, Luis and Veyond) hail from here! Choose from a cold, C-curl, root or digital perm. If that's not enough, there's the legendary 10-step perm treatment that customers love too. Completely customisable, the treatment allows your stylist to sculpt and design your hair, just the way you want it.
The best part? Stylists here are known to be upfront and honest. In the event that your hair texture is not suitable for perm services due to it being too fine or badly damaged, they will not proceed with the service for the sake of dollars. Having won several awards including a recent one for the Best Re-texturising Service, Chez Vous is where you should go to get a head-turning perm in Singapore!
Digital Perms start from $375 (++)
Chez Vous, 391 Orchard Road #05-05 Ngee Ann City Podium Singapore 238872. Phone +65 6732 9388, email: [email protected]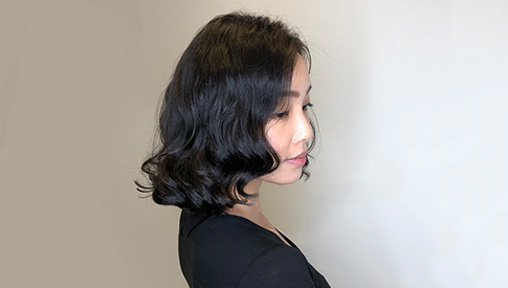 We all know the Koreans have mastered the art of perming hair. In fact, many people from Singapore travel to Korea to get their hair styled, only to return with a perm that is difficult to manage in the Singaporean weather.
Say hello to boutique hair salon, The Space Korean Hair Salon which provides personalised services by Korean Master Stylists who understand our climate and how your hair reacts to it.
A team of iconic Korean stylists that started their hairdressing journey in celebrity salons in Korea, Leehan, Jenny and Shasha are on speed dial for many a perm-fans in Singapore. With more than 15 years of experience in hairdressing, these master stylists are able to create real Korean perm styles with a deep understanding of Singaporeans' hair texture and conditions.
With each stylist specialising in different skills, it's best to reach out to the salon and let them know what you are looking for - natural perms or clearly defined waves. It's also completely okay to not know what you want! Simply speak to a stylist on what you want to achieve, and then feel well taken care of without any worries.
Digital perm rates for long hair start from $255 (includes haircut and one-step treatment)
The Space Korean Hair Salon, 2 Handy Road, #04-06 The Cathay, Singapore 229233. Phone +65 84116561