habitat by honestbee, the world's first tech-enabled, multi-sensory grocery and dining experience, is hosting MasterChef Australia Season 10 winner Sashi Cheliah in his birth country, Singapore.
Sashi will share his love for Asian cooking this 24 and 25 November 2018 at habitat by honestbee, which carries over 20,000 unique grocery items and has more than 15 new food and beverage concepts.
Making his first public appearance in Singapore, Sashi is back to celebrate his Singaporean culinary roots, which he passionately incorporated into each dish at every stage of the competition.
Meet and Greet
Don't miss out on this exciting opportunity to catch MasterChef Australia 2018 Sashi live in action. Sneak in some cooking questions, pick up some tips, and grab a photo opportunity with the "King of Flavour" himself.
Meet and greet Sashi at 3pm and 6pm on 24 and 25 November. You can shop for groceries or dine in at habitat by honestbee before the meet and greet. Customers who spend a minimum of $30 on those days get to meet Sashi before the rest of the crowd. This priority queue is limited to the first 30 customers.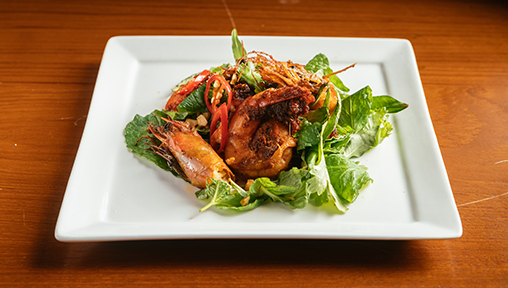 Watch Cooking Demos of His Winning Dishes!
MasterChef Australia 2018 Sashi will be conducting a live cooking demonstration and recreating two of his MasterChef Australia Season 10 winning dishes at habitat by honestbee.
There will be two sessions at 2pm and 5pm on 24 and 25 November. On the 24th, Sashi will be cooking his finale winning dish, "Sambal Prawn with Crispy Prawn Heads and Herb Salad".
On the 25th, he'll be making his "Roast Lamb with Pea Puree and Beer Battered Cauliflower" which was highly praised by Restaurateur and TV Chef Gordon Ramsay. Sample these delectable dishes after the cooking demo!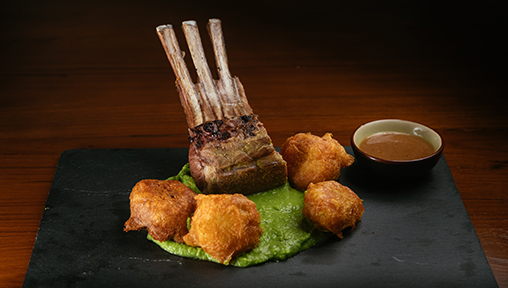 Recreate MasterChef Australia 2018 Sashi's Winning Dishes
habitat by honestbee is also a place with weekend activities such as movie nights and various craft workshops. This weekend they welcome you to recreate MasterChef Australia 2018 Sashi's winning dishes with ingredients found at a specially curated corner.
The ingredients include Olsson's Raw Macrobiotic Sea Salt which is the oldest family owned and operated Sea Salt company in Australia, Amelia Park 35 days Grain Fed Lamb from Australia, and Red Legged Prawns.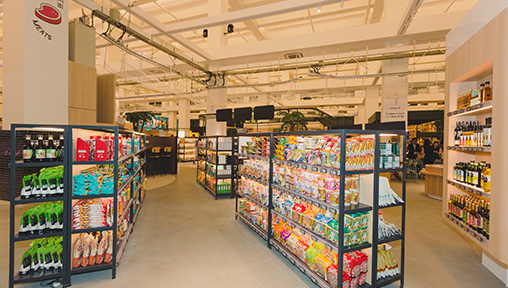 The habitat by honestbee Shopping and Dining Experience
Scan your "Bee Pass" to enter habitat by honestbee and enjoy a cashless shopping and dining experience.
Choose from grocery items from all over the world including 1,000 exclusive items such as Little Joe's Natural Pasture Fed Tenderloin MS 4+, Snow-aged Niigata beef from Japan, DOP-certified balsamic vinegar from Italy, limes from Mexico and more. No matter where you're from, you'll probably find what you're looking for to recreate your favourite dish or childhood recipe from their diverse range of products.
Looking for essential items apart from groceries that are not on display? Fret not, you can add household items such as bath products, soft drinks and kitchen essentials, through the honestbee app and they'll be added to your purchase at the "Collection Point".
When you shop for 10 items or less, use the "Scan & Go" feature on honestbee's app to take your purchases with you instantly.
There is no need to queue at habitat by honestbee. Simply push your trolley into the "Checkout Point" and collect your groceries once you're ready to leave from the "Collection Point".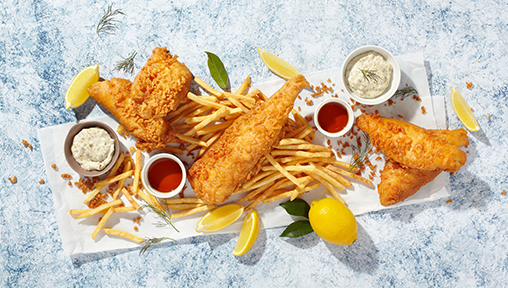 While waiting for your shopping items to be scanned and packed by robots, indulge in more than 15 Food and Beverage Concepts:
Char serves melt-in-your-mouth meats using traditional Cantonese roasting techniques and spices.

Poofy by Riz Labo is where you'll find soft serve and soufflé pancakes using premium Japanese ingredients.

Inspired by Middle Eastern and Mediterranean cuisine, Fresh Beets has options for vegans and vegetarians.

With the winning combination of Kyoto-roasted beans and Japanese milk, Hinoki presents a taste of Japan's coffee culture in a brew.

Head to Fish for classic fish and chips where beer-battered marine morsels of flaky freshness are served with fries.
Event Details
Dates: 24 & 25 November 2018
Time: 2 pm & 5 pm
Location: habitat by honestbee (next to Mapletree Business City)
Address: 34 Boon Leat Terrace, Singapore 119866
Download the honestbee app for your "Bee Pass" entry into habitat by honestbee that enables cashless transactions!
For more information, visit https://www.facebook.com/events/505325646638505/.