We've hunted high and low, within and outside the island of Singapore, when it comes to finding that perfect gift for a special someone. Gifting concepts and especially of the surprising kind are tough to find on our sunny shores. Or at least they were until Okimochi Box, a surprise gifting business started making the island a happier place. We spoke to Julia Lee, one of the founders of the business on what the brand does and what it takes to make their surprises count!
Vanilla Luxury: Why the name Okimochi Box? What does it stand for?
Julia Lee: My Co-founder Tricia, and I wanted to start a gifting business whereby the concept was based on a token of appreciation. Like a little heartfelt gesture of thanks. We also wanted the brand name to be Japanese, as we were enamoured by the gifting culture in Japan as well as the effort they put into the wrapping of presents. Okimochi means a good feeling in Japanese - exactly the sort of feeling we want our customers to have when they gift and receive a surprise!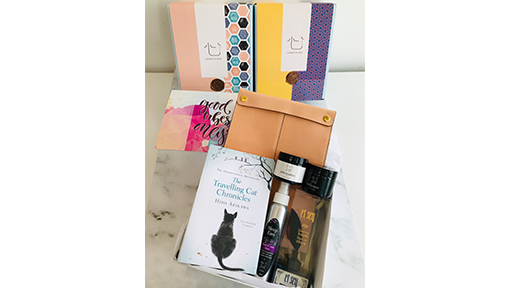 Vanilla Luxury:  How is your Okimochi Box different? And the element of surprise gifting, tell us more about that.
Julia Lee: We wanted to be more than just a gift company and we chose to run with a surprise gifting concept because we wanted to add another layer of fun to the spirit of gifting. There are so many gifting companies doing traditional gift hampers, but what we wanted Okimochi Box to provide an experience - both for the sender and the recipient. What the customer is paying for is the service of translating this surprise on ground, along with our curation expertise. We are also of the firm belief that a surprise need not be very expensive - a well thought out gift can win as many hearts too!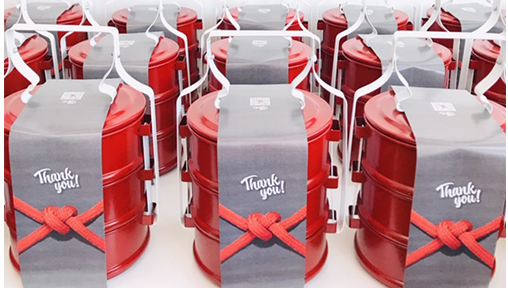 Vanilla Luxury: How does your gifting concept work? How involved does a customer need to be with the gift hamper?
Julia Lee: Okimochi Box offers three easy routes for customers. For those with no time and no ideas on what to buy, we help to personalise, curate, craft out a story based on the description given and deliver it as a surprise.
For customers who know exactly what to buy but have no time to do so, we purchase it for them, package and deliver it. And for those who want to choose from something on offer, we have our in-house selection, so they can create their own box too.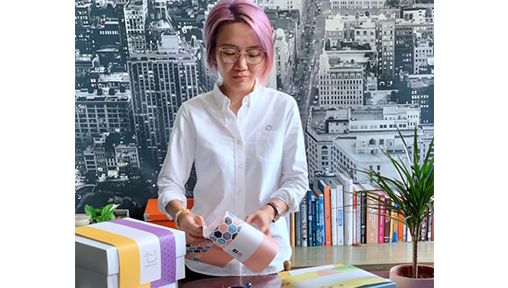 Vanilla Luxury: How can I go ahead and order a Surprise Okimochi Box?
Julia Lee: Our most popular product is indeed the Surprise Box and how it works is simple. You just need to select the occasion(birthday, farewell etc), choose a budget (4 levels), describe the recipient, write your message, choose a delivery date and time. And pay - that's all!
Vanilla Luxury: What has been one of the most fun gifting occasions you have helped curate?
Julia Lee: Hands down the marriage proposal at Hotel Andaz. The guy had it all mapped out - he needed us to deliver the Okimochi box at a restaurant. Inside the surprise box, we had filled gifts that symbolized their journey together till date. And most importantly, we had to incorporate the hotel room number on one of those items in the box. We waited for his cue as he left the restaurant to head up to the room, and passed the surprise gift to his girlfriend. He even got us to record the girl's reaction during the unboxing as well as the proposal. Needless to say, it was a grand success - they even got married last month!
I'd also like to add that it's not always about happy moments. We also do memorable gifts such as sending an encouragement box to the hospital for a mum who's at the hospital with her terminally ill son. Or another severely unwell sender who wants to say thank you to someone who will be taking care of her young daughter when she is gone. Such orders are the reason why we continue to do what we do.
Vanilla Luxury: What's next for Okimochi Box and what do you do when you aren't playing Santa Claus?
Julia Lee: Through word of mouth and kind customer referrals, our surprise boxes have created quite the momentum for us. We are also taking on big corporate orders for unique gifts at themed events. With more work on our hands, we are now expanding the team and will continue to spread the good feeling through our Okimochi Box.
Much as I would like to play Santa all day long, I enjoy tennis, boxing and cuddling with my beloved Chihuahua Mallow.