No longer just for vegans and vegetarians, going meatless has claimed to have certain ecological and health benefits. So where do you get your fix of meatless vegan burgers in Singapore? A number of F&B establishments have rolled out their Beyond Burgers and Impossible Burgers, but there's more! We've got you covered with our list of delicious vegetarian and vegan burgers that will make you forget you are eating plant-based patties and meat substitutes.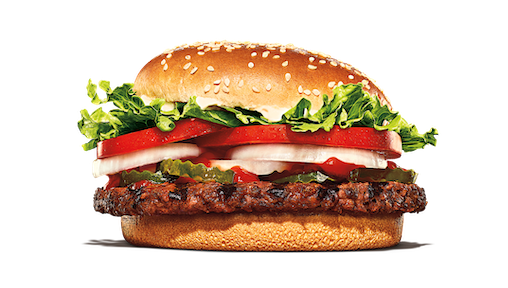 Jumping in on the plant-based food action, Burger King has launched its latest WHOPPER® variation - the plant-based WHOPPER® (S$6.90). Available in restaurants across Singapore, the plant-based WHOPPER® features a juicy plant-based patty from The Vegetarian Butcher, flame-grilled on their signature broiler. The patty is served between toasted sesame buns, and topped with freshly sliced tomatoes, fresh lettuce, creamy mayonnaise, ketchup, crunchy pickles, and sliced white onions. The WHOPPER® is also available on all delivery platforms with bundles.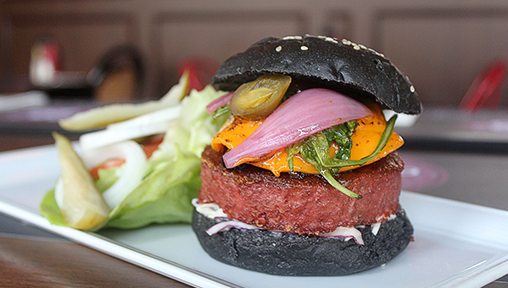 A great after-work bar to hang out at, 25 Degrees has also just released their new vegan burger - featuring the 100% plant-based Beyond Burger patty. Not only is it a feast for the eyes with the pretty contrast of bright vegetables against the dark charcoal buns, but it's also a scrumptious and healthy vegan delight. Wash it all down with a vegan beer Pilsner Urquell for a satisfying meal!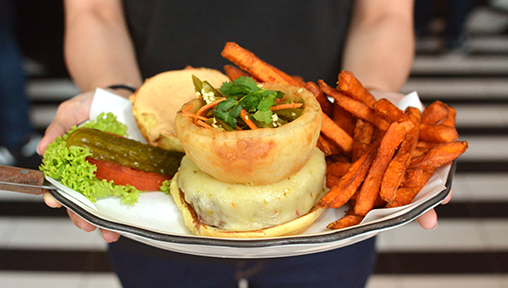 Bring your meat-loving friends along with you to Black Tap. They offer craft burgers that can be customised to be vegetarian with the choice of substitution of meat patties with the Impossible Burger patty. For vegans, there is a vegan burger available too such as The Mexico City burger with Impossible Burger patty. The strong Mexican flavours of pickled Jalapenos and cilantro give the burger a refreshing twist on an American classic.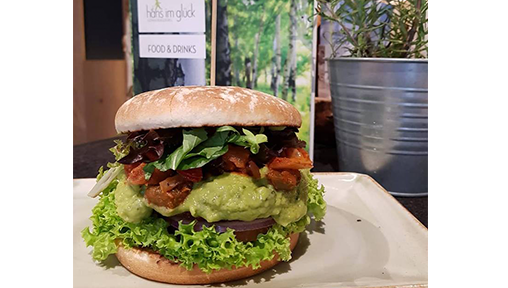 Source: HANS IM GLÜCK Facebook
For a meatless, healthy option that's different, try HANS IM GLÜCK. With health and wellness at their core, you can even opt for their naked burgers if you're on a keto diet. Their unique impossible burger patties are the star of the burgers - from olive to walnut, their variety of meatless burgers is surprisingly wide for a chain that is not purely vegetarian or vegan. The secret HANS IM GLÜCK vegan sauce is to die for as it pairs well with their meat-free wheat patty.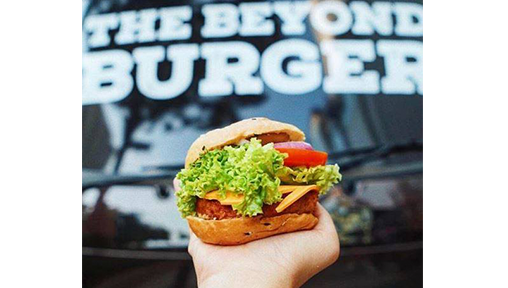 Mezza9 at Grand Hyatt Singapore offers the Beyond Burger, a vegan burger complete with dairy-free cheddar, plant-based mayonnaise and dairy-free brioche buns. If you're missing the richness and creaminess of the cheese, don't miss out on their dairy-free, vegan cheese that is strikingly similar to the real thing.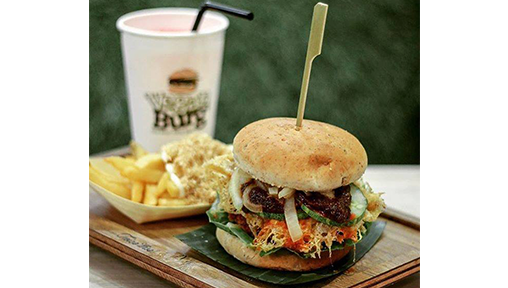 At Veganburg, the first 100% plant-based vegan and vegetarian burger chain in the world, their burger options are plentiful and you'll be spoiled for choice! With each festive season, VeganBurg also puts a local twist on their vegan and vegetarian burgers with flavours such as chilli crab and homemade kampong sambal. They even offer a 100% plant-based sunny side up "egg" in some of their vegan burgers.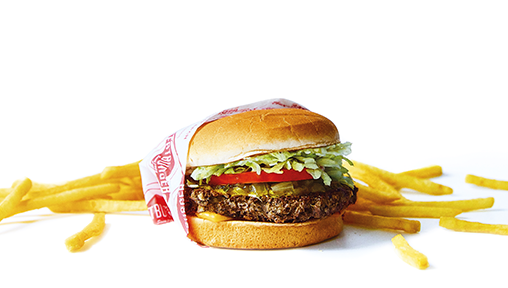 Renowned international burger chain Fatburger has brought in the Impossible burger to Singapore! Vegetarians and don't miss the chance to try out the Impossible burger at an Impossible price. At only S$10.90, it's your cheap alternative to the usual burgers. For vegans, customise the burger to be skinny and enjoy a yummy meatless burger.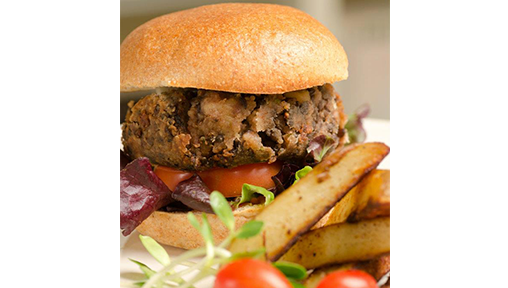 Source: Real Food Singapore Facebook
Priding themselves on crafting every meal from scratch, Real Food is a plant-based meat-free eatery that uses only fresh ingredients. They offer 4 vegan-friendly burgers that are customisable to be vegan or suitable for vegetarians who don't eat onions or garlic. Real Food currently has 5 chains, but be sure to check out the one at Orchard Central for its hip and cool lifestyle books, music and grocery all in one space.