lifestyle
Fun Things to Do in Singapore - Pop-Ups, New Stores, Events, Exhibitions and More
Published Date
: 14 Dec 2022 10:00

What to do in Singapore? From art jamming sessions to Insta-worthy pop-ups, there's so much happening on our sunny shores right now
Activities and fun things to do in Singapore! Have you been stepping out and seeing our post-pandemic city come to life? There's so much happening on our sunny island at the moment. From multi-sensory installations and art jamming to the coolest pop-ups, new store openings and exhibitions, there's enough to fill up your diary, week after week.
Celebrate Christmas with Jo Malone London. Snowballs whizz, snowmen glisten and scented gifts are exchanged. Discover a flurry of activities. Join in the festive cheer with Christmas Carolling. Adorn your gift of 100ml Cologne with a letter charm of their initial. Make your gift stand out with our variety of coloured ribbons for the gift box, and many more. Visit them at Paragon Level 1, Atrium 2 to receive a fragrant surprise, while stocks last. 
What's more, Jo Malone is offering Christmas Personalisation Services in all their boutiques and counters in Singapore for the month of December.
For our online shoppers, enjoy complimentary delivery, gift wrapping and scented samples for orders placed before 19th December 2022.
Discover Hendrick's playground of Festive Oddities at Christmas Wonderland Hendrick's Gin reimagines a dreamy winter landscape at the Christmas Wonderland in Gardens by the Bay. From 2 December 2022 to 1 January 2023, the curious-minded are invited to discover all manner of yuletide oddities and a host of holiday pours at Hendrick's pop-up. 
Raise a toast with a marvellous selection of festive cocktails at the Hendrick's Holiday Hot Air Balloon Bar, and indulge your whimsical side as you stroll through this Christmas playground. Look out for the biggest gift box you've ever seen, and check out the absurdity of a bathtub full of presents; you'll have plenty of reasons to snap photos to remember how you celebrate the season with your nearest and dearest. 
Whether you're planning on hosting stupendous parties, gifting absurdly or frolicking in festive frivolity with those near and dear, it's time to Put A Little Hendrick's in Your Holidays and celebrate the most wondrous time of the year in the most refreshing and unforgettable way. 
Craving those Christmas vibes? Raffles CitySingapore, Singapore's premier fashion and lifestyle mall, is celebrating a special Christmas this year with an exclusive collaboration.  
Fly to the Stars, is a one-of-a-kind festive collaboration between Raffles City and Guerlain, and will illuminate the space with stars, glitz and holiday cheer galore. Taking centre stage at the mall's External Quartzite is a magnificent 15-metre tree - Guerlain's first-ever Christmas tree installation in the world.
The tree adds to the magic at the refreshed mall that is seeing a slew of international brands opening their standalone flagship stores and debuting their first-ever store concepts. This includes French luxury brand Guerlain who have recently opened their first standalone boutique in Singapore at Raffles City, #01-40.
This flagship boutique will feature the French maison's first facialist suite presence in Singapore offering a range of indulgent facial services. You will also find their home collection now retailing exclusively at the Guerlain Raffles City boutique. Look forward to best sellers such as the Eau de Cashmere home fragrance and the home collection will be available to shoppers for the first time in Singapore. 
Spanning over 630 square feet, this Guerlain flagship will feature exclusive products including its iconic Bee Bottle in 125 ml that will be available in four selected fragrances for the first time in Singapore. 
Also, Imagine, Guerlain's 2022 Bee Bottle exceptional piece, which is limited to 3,960 pieces worldwide, will retail 15 pieces in Singapore at $1,070 exclusively at the Guerlain Raffles City boutique.
That's not all, as the next cluster of international luxury brands opens their stores at Raffles City as part of the mall's rejuvenation, shoppers can expect a variety of beauty and fashion brands opening their first-ever standalone flagship boutiques with exclusive offerings. These include Chloe, Creed, Givenchy and many more! 
​MCM ULTRA Pop-Up at Paragon
German luxury fashion house, MCM, has unveiled its newest fragrance MCM ULTRA Eau de Parfum for women. Inspired by the brand's iconic backpack in eye-catching Berlin Gold, ULTRA features a bold scent profile and showstopping glossy packaging that matches the opulence of this soon-to-be cult classic scent.
What can you expect?  MCM ULTRA opens with a burst of juicy Blackcurrant. Lush Pink Lady Apple and natural Italian Bergamot combine together with the spicy-sweet rush of Pink Pepper. Tuberose and Jasmine add a creamy youthful floral element. At the heart, Cedarwood, Tonka and Moss fuse together to create an ultramodern signature layered with addictive golden Amber.
MCM ULTRA's Vegan formula is made with green chemistry principles, where 74% of the ingredients are biodegradable, and also contains 79% responsibly sourced Naturals TogetherTM ingredients that make a positive social impact to local communities all over the world.  
Top Notes: Black Currant, Pink Pepper, Pink Lady Apple, Bergamot Italy NaturalsTogetherTM
Middle Notes: Apricot Nectar, Tuberose, Jasmine Sambac
Base Notes: Cedarwood NaturalsTogetherTM, Golden Amber, Tonka Bean, Moss
Come check out the new fragrance at the MCM ULTRA Pop-Up at Paragon O Lobby. The pop-up will run from 11 to 17 November 2022 and is free to the public.
MCM ULTRA is now available at all leading department stores, Sephora ION Orchard and MCM stores at Paragon and The Shoppes at Marina Bay Sands.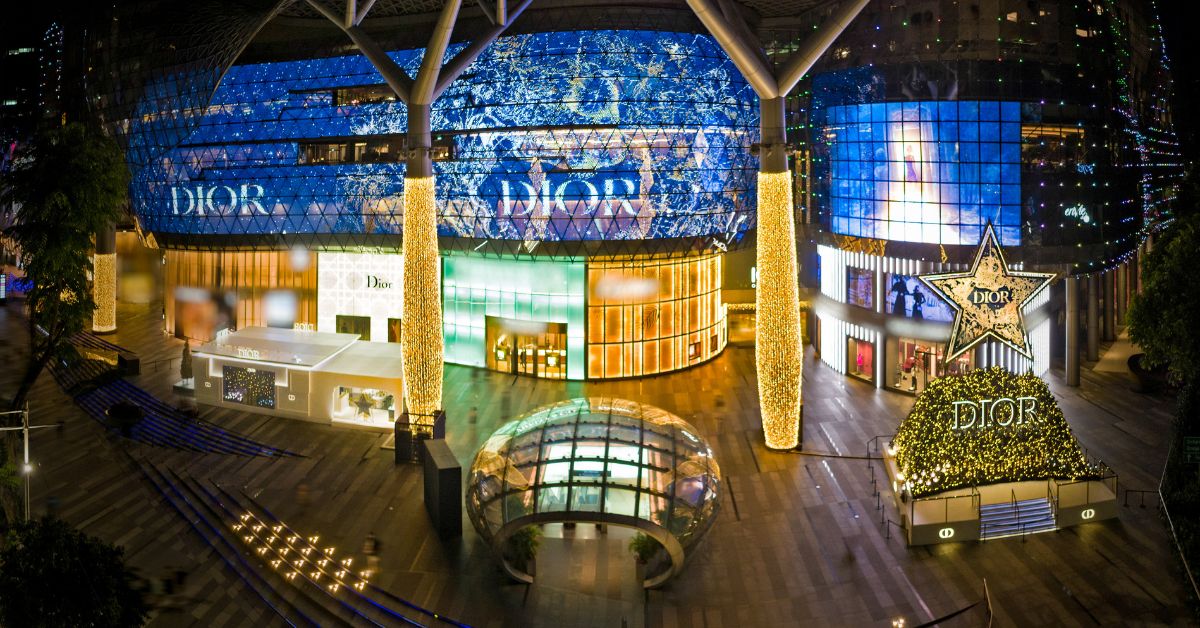 ​Photo credit: ION Orchard
It's starting to feel a lot like Christmas at ION Orchard! As the year draws to a close, ION Orchard is set to enter the joyous season by transforming into a magical and enchanting Christmas wonderland, in the hues of blue and gold. A key feature will be the mall's annual signature outdoor Christmas masterpiece, created this year in partnership with Parfums Christian Dior.
The Dior Enchanted Star, the largest Dior star in Asia spanning 15m tall at ION2 – the outdoor space at the L1 entrance of ION Orchard – makes for a visually stunning spectacle with over 20,000 lightbulbs surrounding it.
Visitors should not miss the Parfums Christian Dior's 'The Atelier of Dreams' Pop-Up where they can witness the Dior Constellation come to life through exclusive AR filters and experience Dior's art of gifting. Visitors can also customise their holiday greeting cards with limited edition Dior stamps designed by local artist Tiffany Lovage while indulging in exclusive Christmas cupcakes by The Marmalade Pantry. 
To wrap up their special Christmas experience at the installation, shoppers will also enjoy exclusive deals, goodies and promotions when shopping for gifts at Parfums Christian Dior ION Orchard (located on level B2) from 4 November 2022 to 1 January 2023.
ION Orchard will also welcome global brands Christian Louboutin, Desigual, The Onitsuka, D&A Jewellery, and V-ZUG, as well as the revamped Nespresso, Massimo Dutti and Hugo stores, all with promising new store concepts and exclusive collections soon.  
In addition, there will be new cuisine options to choose from when dining at ION Orchard with the opening of Guzman Y Gomez Mexican Kitchen and Surrey Hills Grocer, an artisanal Australian grocer and café which serves authentic Australian fare with a local spin, and retails premium responsibly sourced, quality products directly from Australian farmers.
​Cetaphil® Customised Roving Activation
From 19 till 23 Oct 2022, visit the first Cetaphil® customised roving activation in Singapore as it moves across three locations across the island, offering a skin hydration test, product education, 75th anniversary gifts and many more.
To celebrate its 75th Anniversary, Cetaphil®, the No. 1 dermatological skincare brand in Singapore will be focusing on the future of 'Sensitive Skincare' through new initiatives and campaigns both globally and locally as well. Their goal is to help shape the conversation and impart knowledge of sensitive skin to be made accessible to anyone and everyone.
As part of consumer outreach, Cetaphil® will be deploying a customised Roving Activation between 19 and 23 October 2022 to MapleTree Business City, One Raffles Place and finally, Bugis Junction. There will be a host of fun, interactive and educational activities that are free for members of the public to engage in.
Look forward to a skin kiosk for everyone to interact with, along with a skin hydration test, hand massage, ice cream giveaway and 75th-anniversary gifts.
This novel approach serves to raise brand awareness by offering information on Cetaphil's illustrious history, product details and a host of fun activities to participate in. It will also guide customers through any skin troubles that they may have such as skin sensitivity, dry skin, eczema and acne-prone skin. 
19 Oct, 11 am - 3 pm at MapleTree Business City I (MBCI), Atrium A 
20-21 Oct, 11 am - 3 pm at One Raffles Place, Pyramid Space
22-23 Oct 11 am - 8 pm at Bugis Junction, Bugis Square
From 24 September to 5 October 2022, head down to discover more about Asia's first supercharged ANR Station. Featuring iconic games and high-touch beauty services this pop-up launches Estée Lauder's latest #1 eye breakthrough, the Advanced Night Repair Eye Supercharged Gel-Crème, as well as the Advanced Night Repair Serum. 
With 40 Years of skin repair expertise, Estée Lauder goes beyond and redefines skin repair with the Advanced Night Repair duo. This powerful duo both resists and repairs the skin, putting one step ahead to prevent skin damage and maximize multi-dimensional repair.
Their latest pop-up at Paragon Shopping Centre, Level 1 Atrium boasts complimentary high-touch beauty services, as the Supercharged ANRcade aims to power up individuals with the Advanced Night Repair Serum and Eye Gel-Crème. Choose from an extensive complimentary menu with services such as the Fatigue Fighter to learn concealing techniques for hydrated and brighter under eyes; Power Nap Mini Facial to nourish and pamper skin with customised express facial treatments with the best of Estée Lauder. Paid services include Estée Lauder's Signature Full Makeover, a 1-to-1 makeup masterclass with Estée Lauder's pro makeup artists, and the Eye Makeover, which will take about 1 hour and 30 minutes respectively.
Complimentary services are available from 10.00 am to 10.00 pm whereas paid services are available from 11.00 am to 7.00 pm.
The Supercharged ANRcade also has an exciting line up of lifestyle activities and workshops available such as Creative DIY classes for the soul, which includes workshops like Floral Arrangement, Flower Coaster, and Bath Bomb. A participation fee of $50 per workshop, you will receive a goodie bag worth $120, inclusive of a $50 gift voucher that will be fully redeemable for Estée Lauder products.
The main highlight at the ANRcade – Power Up Cycle, prompts participants to cycle and charge up the ANR bottle on the digital screen within 30 seconds with a cumulative leaderboard for the duration of the pop up from 24 September to 05 October 2022. The top 3 on the leaderboard will win a one-year* supply of Estée Lauder Advanced Night Repair Serum and Advanced Night Repair Eye Supercharged Gel-Crème.
Also making its debut at the ANR Supercharged Station is Estée Lauder's Luxury Fragrance Collection – 8 extraordinary new fragrances that take one to enchanted, undiscovered places no fragrance has ever gone before. Don't miss this one!
The Supercharged ANRcade Pop Up, 24 September to 05 October 2022, Paragon Shopping Centre.
Sephora, the world's leading prestige beauty retailer, has now opened its newest store at Raffles City Singapore. This will be Sephora's first-ever Store of the Future concept in Asia showcasing exclusive and holistic beauty services, workshops, digital touchpoints and a wide assortment of curated products to create a seamless consumer store experience.  
The new look and feel of the store is designed to facilitate and amplify Sephora as a beauty playground with areas created for testing, browsing, learning and shopping. Brands and products are specifically curated to showcase trends gleaned from online, Asian and global data and insights. 
Some of our favourites at the store include The Care Table, where customers can shop by their personal skin concerns. A targeted product assortment and supporting content helps customers can make informed skincare purchase decisions.
There's also the Skincare Lounge, which comes with a curated assortment of on-trend skincare products. All skincare services are held in this comforting and semi-private space, where customers can fully enjoy the experience with the help of Sephora's skincare experts.
The Beauty School is a dedicated event space that brings Sephora's Beauty Community together to create shared experiences through educational masterclasses and events that can be booked via the Mobile App. With highly requested classes scheduled, the Beauty School will create in-store moments of connection with shoppers.
The all-new Perk By Hydrafacial - a revolutionary, non-invasive facial treatment that uses resurfacing technology to deeply cleanse, exfoliate, and hydrate the skin, and will be available for the first time in Sephora Singapore at the Raffles City Store of The Future. You can also enjoy a full Glam Makeup Service as well as Dry Hair Styling services. 
Finally, you also get to enjoy some digital highlights such as 'Scan to Interact' - just scan any item and access over 1 million customer reviews. You don't need to queue up to check out either! Just use mobile checkout and the cashier will come to you. 
Sephora Raffles City, is open 10:00 AM and 9:00 PM daily. Level 1, Raffles City Singapore, 252 North Bridge Rd.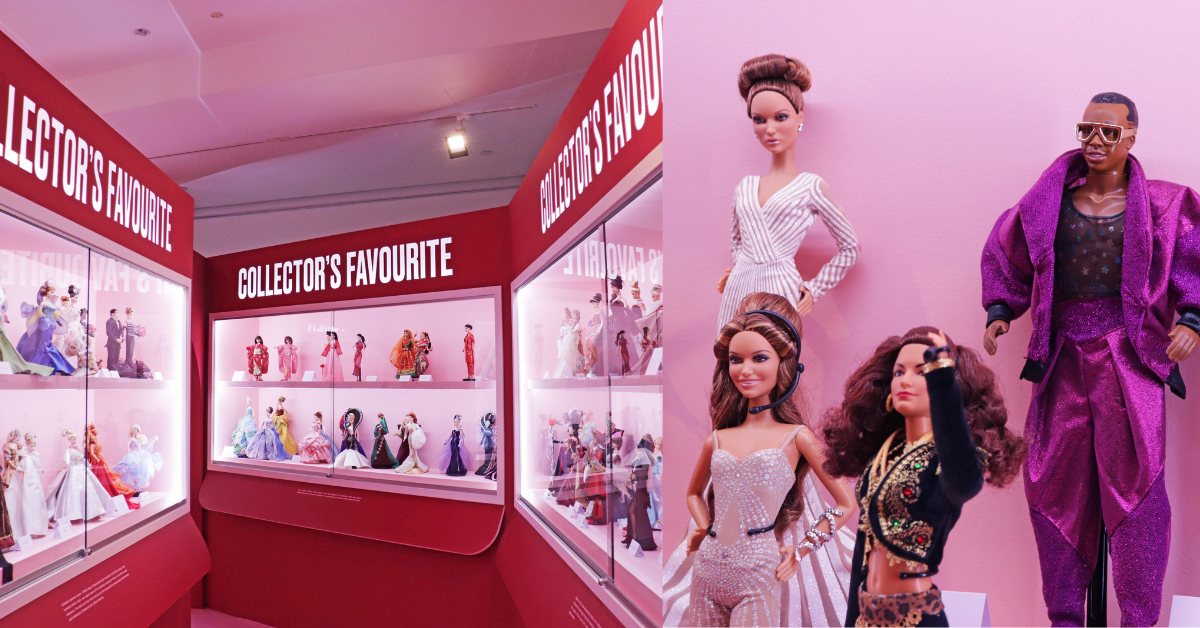 ​Photo credits: ION Orchard
Here's one way to relive those childhood dreams! ION Orchard has partnered with Mattel and Jian Yang, an entrepreneur and avid Barbie doll collector, to create the House of Dreams, a month-long multi-concept exhibition from 19 September to 21 October 2022. 
Showcasing over 600 unique Barbie dolls — each with its own unique story and purpose - this will be the largest ever public showcase of Barbie dolls in one location in Singapore.
This first-of-its-kind exhibition is supported by the Singapore Tourism Board and will feature a stunning collection of Barbie dolls, set against the landscape inspired by the Barbie Dreamhouse. Visitors can also take photographs to celebrate their unique style in the special Barbie box photo booth.
Look forward to a section dedicated to red-carpet fashion with dresses from internationally renowned design houses such as Valentino, Louis Vuitton, Christian Dior and Christian Louboutin, as well as a collection of dresses created in collaboration with some of Singapore's favourite local brands like Bynd Artisan, IN GOOD COMPANY, KLARRA, and Love, Bonito. 
A special showcase also features Barbie dolls in upcycled eco-friendly creations specially crafted for ION Orchard. Music and movie-lovers will enjoy the star-studded pop culture line-up, from Elvis and Barbra Streisand to Shakira and Jennifer Lopez. You can also reminisce with Barbies of Audrey Hepburn, Marilyn Monroe and Frank Sinatra!
All the dolls in this unique showcase are from the collection of Singaporean Barbie collector, Jian Yang, who owns one of Asia's largest collections of over 12,000 dolls. 
That's not all. During the month-long exhibition, there will also be different workshops and exclusive offerings by various brands within ION Orchard. Ranging from beauty and skincare to food and more, these workshops are a must to experience. Visit ionorchard.com for more details.
Events in August
Did you see the crowds line up for K-Pop Sensation, Tiffany Young?
In celebration of 13 years of cult-favourite Lancôme Advanced Génifique, Lancôme has launched the first Beauty Tech Flagship in Southeast Asia. The media preview on August 24 had a celebrity appearance by none other than Tiffany Young of Girls's Generation!
Open to public starting August 25, it spotlights the iconic #1 anti-aging serum and the latest in beauty technology in a physical flagship at the heart of Orchard Road, outside Mandarin Gallery.
Expect a fully immersive experience where you can analyse your skin with the Lancôme Skin Screen, developed with 100% in-house algorithms to allow more inclusivity and better accuracy in its most advanced skin analysis service. Skin Screen is a breakthrough combination of tri-polar light technology, artificial intelligence, and advanced algorithms to measure 13 skin clinical parameters. Lancôme is the only beauty brand to measure such an extensive range possible at this moment, including the exclusive parameters of hydration and firmness. 
You will also be able to consult with Lancôme Singapore's very own National Skincare Expert, one of ten selected globally, for expert beauty advice. 

Enjoy a fully immersive educational gallery, complete with light projections, which offers the public insight into the brand's futuristic world of Beauty Tech as well as the science that powers Lancôme's Advanced Génifique. Or express yourself in writing at Lancôme's unique Write Your Strength studio.  This moment will be captured and shared via a GIF, which can be downloaded so you too can spread your very own empowering message to the community. 

Don't forget, that from 25 August to 7 September 2022, consumers can redeem a FREE 7-Day Sampling Kit from the Génifique Vending Machine, consisting of the brand's best-selling Advanced Génifique Serum and Eye Cream upon completion of their Skin Screen consultation at the Flagship. 

With every registered sample sign-up, a $5 donation will be made to Daughters of Tomorrow to support underprivileged women in their back-to-work journeys. 

Bonus! From 25 August - 7 September, consumers can enjoy 49% savings on Lancôme Advanced Génifique set and receive a Tiffany Young signed tote bag* when they shop at Takashimaya online.
The Lancôme Beauty Tech Flagship will be open to public from 25 August - 7 September 2022, Mandarin Gallery, 333A Orchard Rd, Singapore 238897.
For more information or to sign up for your slot to explore the Beauty Tech Flagship, visit here. 
Guardian's crowd-favourite event of the year, Beauty Around The World Extravaganza returns this August at ION Orchard (B4 Atrium) from now till 17 August 2022. Look forward to a pop-up showcase of the latest skincare, makeup and hair products from around the world including Japan, Korea, the USA, China and France.

With up to 30% off beauty brands, you will be able to shop trend-setting products, and also have access to insta-worthy showcases from around the world. More than 20 brands come together allowing customers to travel the world of beauty sans a passport or air ticket!

Some of our favourites at Guardian Beauty Around the World Extravanaganze this year include Avene, Kundal, L'Oreal Dermo Expertise, RYO, Bioderma, Garnier, and Japanese favourites SNOVA, Churacos and many more. Spend $80 and you can even get a Beauty Around the World limited edition jute bag with your favourite beauty products worth $80!

Missed the pop-up event? Beyond the pop-up extravaganza, hundreds of products will be on offer throughout the month with great deals across Guardian stores islandwide or online.Guardian Beauty Around the World Extravaganza at ION Orchard
Events in July

Aperol, the vibrant Aperitivo from Italy launches its debut edition of its #JoinTheJoy bar crawls in Singapore. The campaign is a celebration of the unique taste, approachable profile and fun-loving spirit of enjoying a lift of the iconic Aperol Spritz.
For its Singapore debut, the campaign invites Aperol Spritz lovers to paint the town orange by hopping, drinking and snacking on food pairings across bars within four key locales in Singapore.
Come the first two weekends of July, Aperol lovers can embark on a Self-guided bar crawl or Guided Aperitivo Experience within four key districts – Bayfront, Chinatown, East Coast and Riverwalk – in a bid to cultivate the Italian tradition of sipping on Aperol Spritz while socialising and snacking on appetizers.
Featured bars and restaurants on the bar crawls include Da Paolo Gastronomia, VUE, Bayside Drinks & Eats, Picotin Waterboat House, Potato Head, Levant, Little Italy, and more.
The first 100 ticket holders will score themselves invites to the #JoinTheJoy opening party on 30 June at Aperol Spritz Garden in Hotel Indigo, Katong.
Buy tickets online.
When? 2, 3, 9 and 10 July 2022
Events in June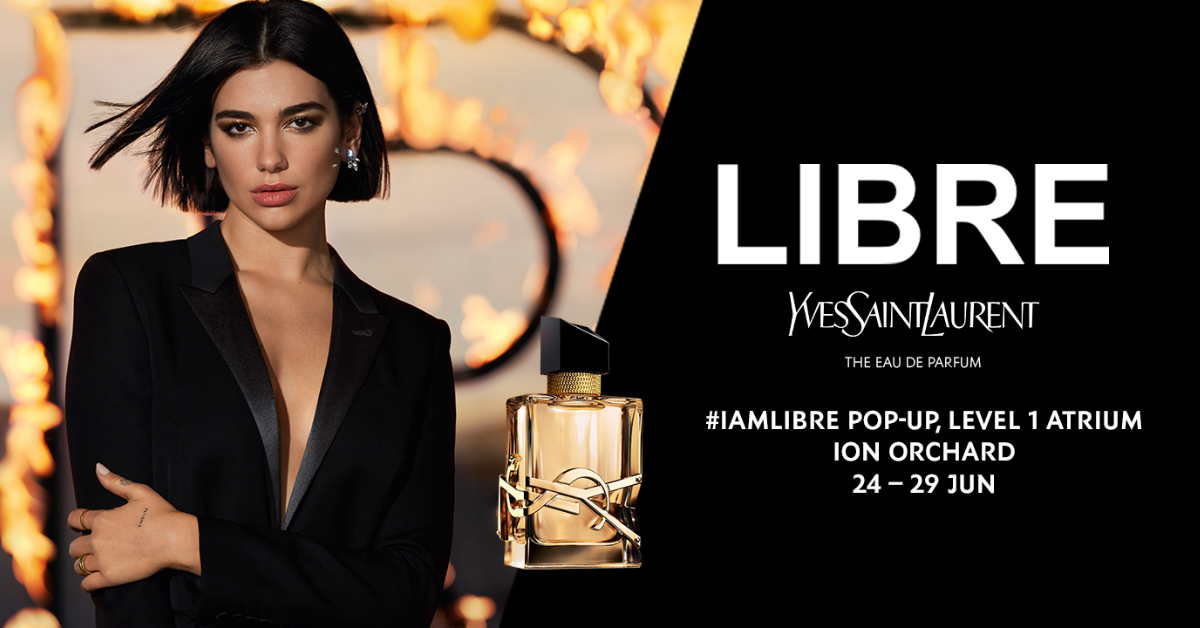 Happening only between 24-29 June, this is the one pop up in Singapore you want to visit! The #IAMLIBRE pop up at ION Orchard Level 1 Atrium, celebrates the iconic scent of freedom and offers exclusive perks to all. 
Filled with a host of fun activities, you can get a chance to buy the daring, bold and strong Libre scent at an exclusive 10% off with no minimum spend. Spend $200 in a single receipt and you will receive the coveted and oh-so-dreamy YSL Beauty Libre Case that's available exclusively to the pop up. 
You also want to visit for a number of other reasons! Snap and share a photo at the event's photo booth and you get a chance to receive a six-piece sampling kit. Fans of YSL lipsticks will love the six new shades of the Rouge Pur Couture Slim Velvet Radical line - to try and buy! Stick at the Colour Bar, and you can enjoy a complimentary makeup consultation on the best lipstick shades for you. 
Oh, there's even an engraving service for your perfume bottles and lipsticks!
The YSL #IAMLIBRE pop-up is located at ION Orchard, Level 1 Atrium. 
Dates: 24 to 29 June 2022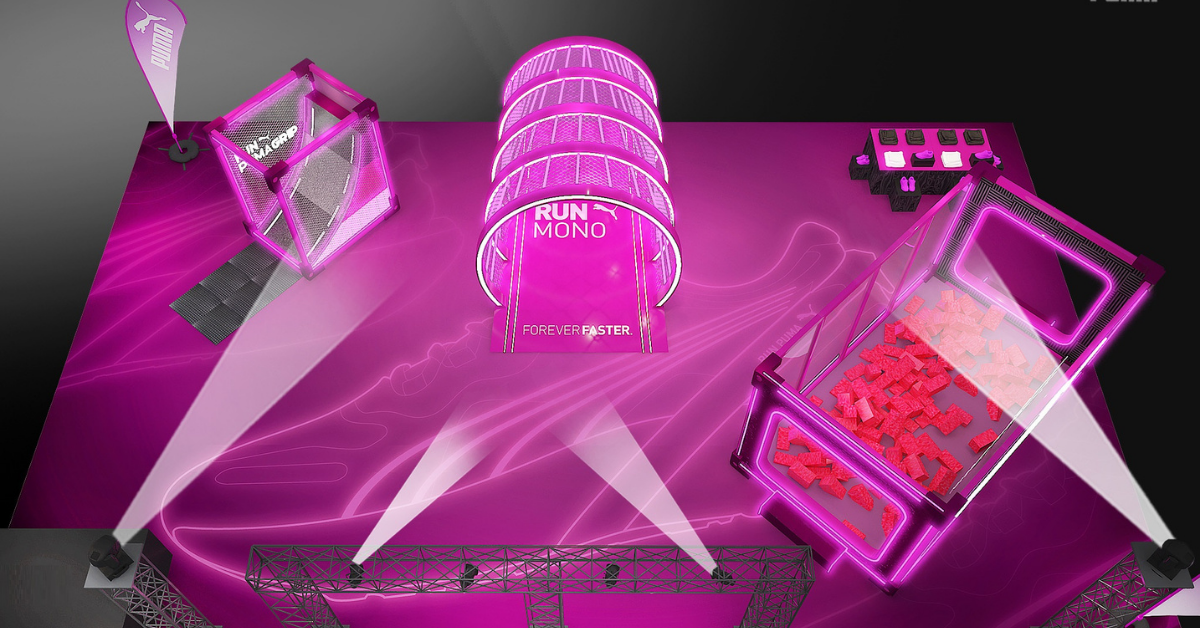 PUMA Run XX Nitro Pop-up
In conjunction with the launch of PUMA's Run XX Nitro collection, PUMA has unveiled their biggest unboxing yet – a larger-than-life nitro-coloured shoebox containing interactive zones. In the space, all visitors will be able to discover and have fun with all the elements that make the PUMA Run XX Nitro Running Shoe so amazing. The zones include NITRO FOAM PIT which mimics the foam support of the cushion midsole; the MONOMESH TUNNEL which emulates the ultra-breathable mesh found in the shoe; and the PUMAGRIP SPRINT which sees a steel ramp with markings for runners to take their shot at reaching new heights to earn exclusive deals.
Participate in the fun games, grab some photos for the gram, and once you've completed checking out the pop-up, head to the store to get 30% off selected footwear!
Alongside the Run XX Nitro Running Shoe, PUMA introduces three new sportswear styles for a cohesive and complete look – High-Impact Elite Women's Training Bra, CLOUDSPUN Marathon Long Sleeve Running Top and Marathon High Waist Full Length Running Leggings. Built for peak performance without compromising comfort, the sporting garments are made with highly functional dryCELL materials and miDori bioWick, resulting in ultra-soft, moisture-wicking styles that fit and move with all silhouettes.
When? Till 5 June 2022
Where? Bugis+ PUMA Store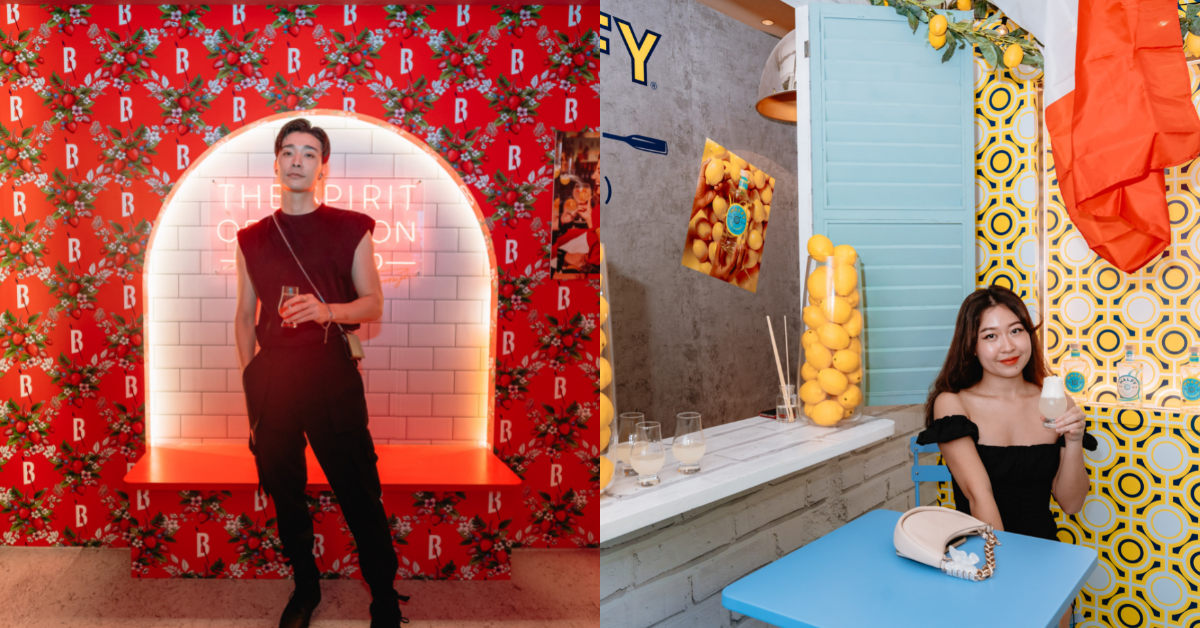 Take a trip across the Juniperverse with Pernod Ricard's globally diverse and dynamic gin portfolio! Pernod Ricard invites you to A Gin Odyssey for a sensorial tour of their gin brands at the inaugural pop-up showcase.
Seeking to bring the heart and soul of each gin to the shores of Singapore, the event will engage spirit enthusiasts as you uncover all that the juniper spirit has to offer. Get keenly acquainted with the rich cultures of Beefeater London Dry Gin, Malfy Gin from Italy, KI NO BI Kyoto Dry Gin, and Monkey 47 Schwarzwald Dry Gin as you navigate transatlantic realms in this specially curated journey.
Featuring four decorated sections inspired by the various gin houses, the educational and intimate tour presents an immersive and multi-sensory art experience that titillates your senses. From memory-embracing scents to soundscapes curated by local music producer Noisy Neighbours to interactive games and quizzes, each room conjures up a dream-like sequence as you journey through the odyssey.
Here's another treat for guests: Limited quantities of the Monkey 47 Distiller's Cut 2021 will be available for those who sign up as a member of LeCercle – an exclusive members-only programme by Pernod Ricard – at the event.
Buy tickets online.
When? 12 June to 26 June 2022
Where? The NCO Club, 32 Beach Road, Singapore 189764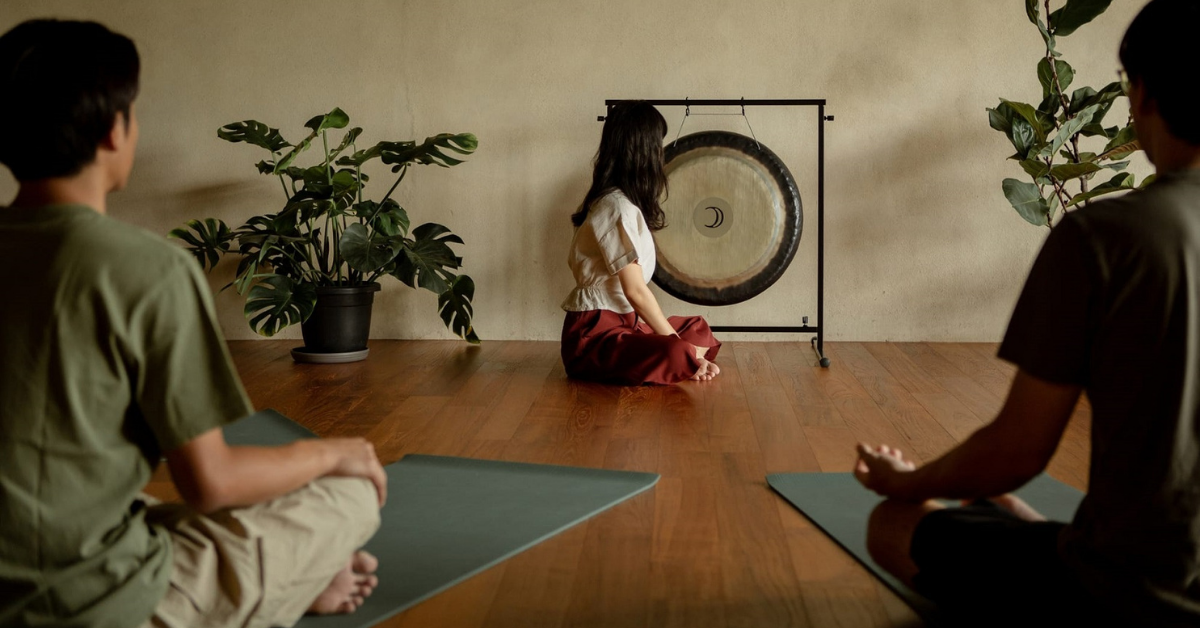 Immerse yourself in a healing sound bath workshop, get moving in Pilates and yoga classes, or prepare a healthy feast with a world-class chef at Wellness Festival Singapore. Led by the Singapore Tourism Board in collaboration with public and private sector partners, the first-ever edition of the Festival will feature more than 120 holistic wellness experiences island-wide, including a range of fitness, emotional and mental wellbeing, and lifestyle focused programmes to rejuvenate your body and mind.
Visit the website for the full list of programmes and workshops.
When? 3 to 12 June 2022
Where? Multiple locations islandwide including National Gallery Singapore, Gardens by the Bay, and ArtScience Museum
bliss BASH is a playful and fun yoga-inspired community event for families to pause, reset and restart together. Participate in yoga poses individually or with a family partner and take home some great memories, movement ideas as well as a free yoga mat.
Take time, pause and reflect. This June holiday choose activities that are more meaningful and focus on the overall wellbeing of your child and loved ones. Engage in creative activities designed to promote greater self- awareness, attention, and gratitude that lead to an overall sense of happiness and joy.
Take your pick from the outdoor yoga sessions starting every hour rom 10am to 7pm or the indoor games and activities that will go on throughout the day – a fantastic way for kids and parents to do something fun together. You're sure to go home with memories of funny moments, a nicely stretched out body and lifted spirits!
Sign up online.
When? 12 June 2022
Where? Singapore Expo
Events in May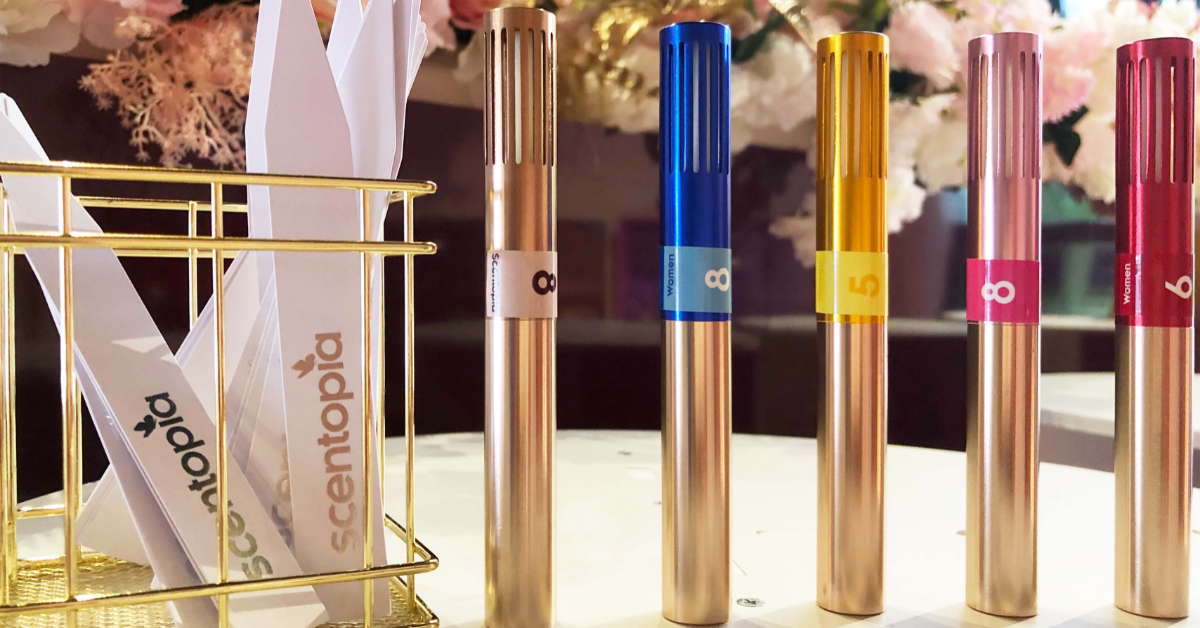 Scentopia is the latest tourist attraction at Siloso Beach, Sentosa where you can make your very own signature scent! Putting a focus on Singapore's unique floral heritage create a fragrance that suits your personality through their innovative fully digitised and touchless perfume-making bar.
Choose from fruity, floral, citrus scents and more. With over 3.4 trillion combinations available, customers can mix and match to create their very own fragrance, in a hand-crafted crystal bottle. Beyond all that, customers can also curate their own signature scent as room fragrances, reed diffusers, bath oils, and scented candles too!
The perfumery is also augmented reality enabled with over 300 free-to-use artworks in the metaverse.
Where? 36 Siloso Beach Walk, 099007
Events in April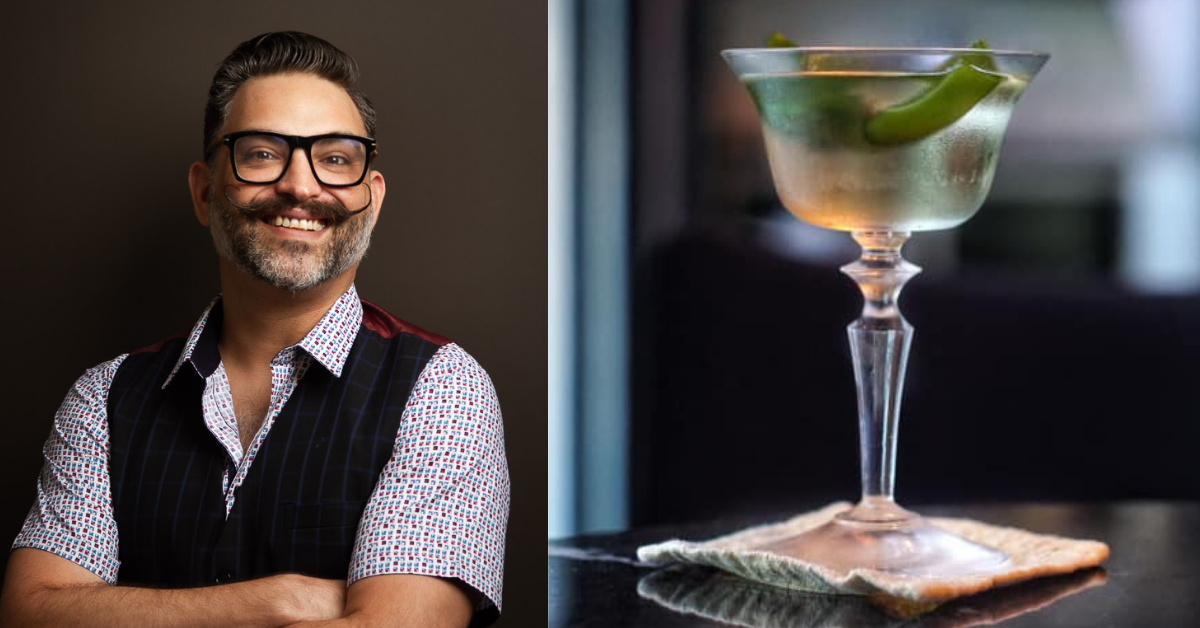 Inspiring Singapore to discover the magic right in their hood, "Like A Native" is shaped by Native Exclusive signature experiences curated and specifically packaged by Native's very own team of global citizens.
Native is exclusively offering an intimate Gin Cocktail Masterclass in collaboration with Hendrick's Gin over at Flow Bar guided by the skilled hands of award-winning mixologist, Ricky Paiva.
When? 24 April 2022
Where? Flow Bar, 76A Duxton Rd, Level 2, Singapore 089535
What other upcoming events can you attend? For a start, those looking to amp up their weekend itineraries can look forward to unique events such as a Punch & Brunch which combines a 45-minute adrenaline-inducing Boombox Workout at boOm, Singapore's functional training and boxing studio, followed by a wholesome and delicious brunch over at Carrotsticks and Cravings. Enjoy a painting-meets-soap-making workshop to create whimsical and usable works of art held in collaboration with Spin Paint House and Sugar & Spice.
Dining-focused highlights include a virtual golf-and-drinks session, Let's Par-tee, at FiveIronGolf, where guests compete in golf challenges under the guidance of two professional players, fueled by delectable food and drink items.
Events in March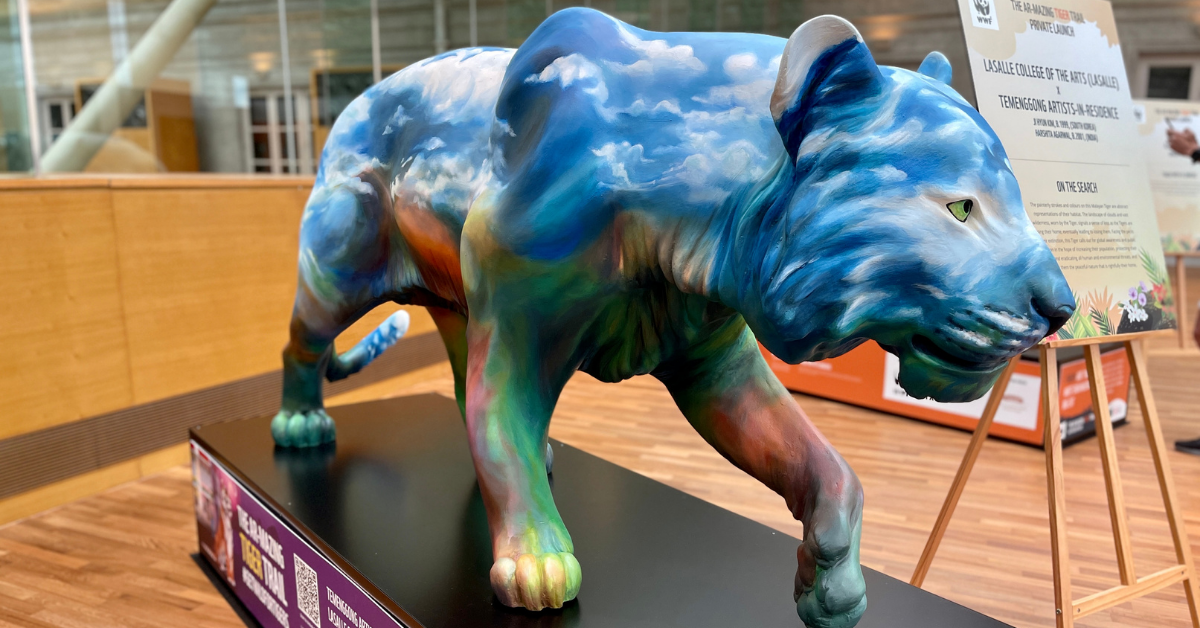 #GETWILDFORTIGERS as the tiger year brings in yet another exciting event, and this time for a good cause too! Keep a look out for 33 life-sized tiger art sculptures all over the island, championing the cause of tiger conservation efforts by the World Wide Fund for Nature Singapore (WWF-Singapore).
Designed by global and local artists, the trail aims to further awareness of the conservatorship of these magnificent creatures. Each of these sculptures present a unique perspective on how climate change, poaching and deforestation is affecting tigers in the wild.
Don't just take pretty photos with these gorgeous sculptures! The highly-visual, gamified trail encourages you to engage with them and deepen your understanding of the issues facing tiger conservation through a series of quizzes and Instagram AR filters, which can be unlocked at each sculpture on the trail. Simply scan the QR code at the base of each sculpture to find out more.
WWF's Tiger Trail is raising awareness and funding to address the unrelenting decline in tiger populations across Southeast Asia. So what else can you do? Aside from visiting and engaging with the trail itself, a range of specially designed Tiger Trail Merchandise is available to purchase through the E-shop. All proceeds will go directly to furthering WWF-Singapore's important tiger conservation work. 
Alternatively, you can also adopt a tiger. These symbolic tiger adoptions from WWF-Singapore strengthen community efforts in tiger landscapes, monitor and safeguard habitats against poachers, reintroduce prey species into tiger heartlands, and advocate for an effective management of forests.
When? 26 February - 9 April 2022
Where? Islandwide including Gardens by the Bay, National Gallery Singapore and Sentosa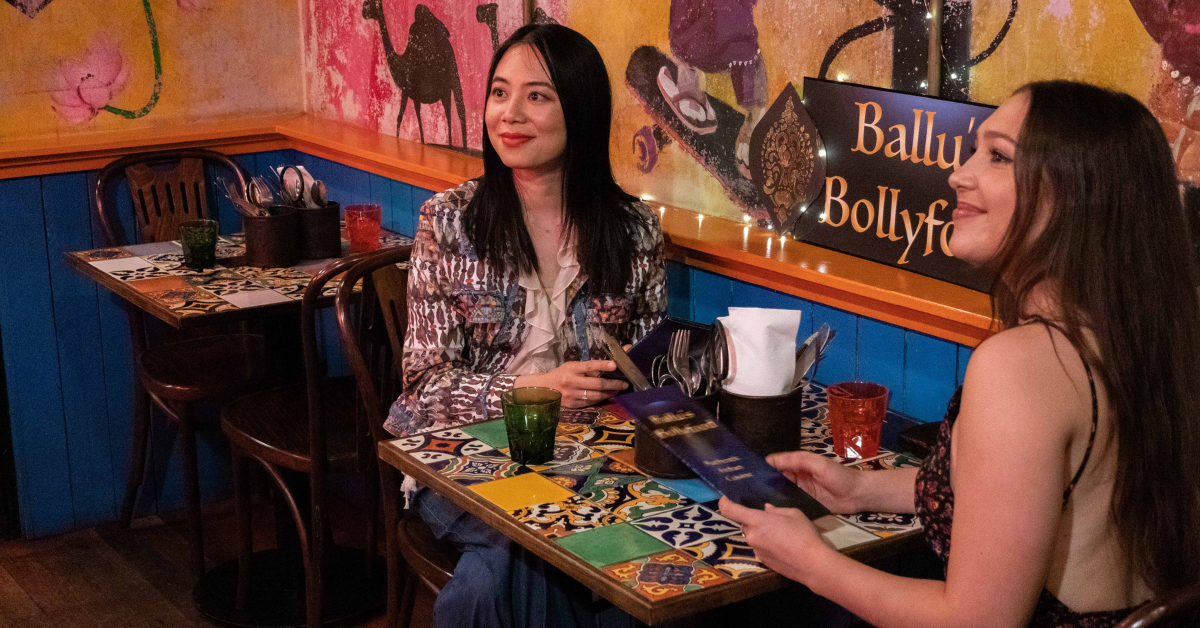 Still from 'Get A Life, Alright!'
The inaugural Aussie Film Festival is happening from 17 to 27 March 2022 at The Projector! Presented in tandem with Harmony Week in Australia to celebrate Australian multiculturalism, the film festival features contemporary films that reflect Australia's rich cultural diversity.
There are four films for you to catch: 'High Ground' directed by Stephen Johnson; 'Rhapsody of Love', and 'Get a Life, Alright!' directed by Joy Hopwood; and 'The Drover's Wife: The Legend of Molly Johnson' directed by Leah Purcell.
Buy your tickets from https://theprojector.sg/themes/aussie-film-festival/. On sale from 28 February 2022. 
When? 17 to 27 March 2022
Where? The Projector, 001 Beach Rd, 05-00 Golden Mile Tower, Singapore 199589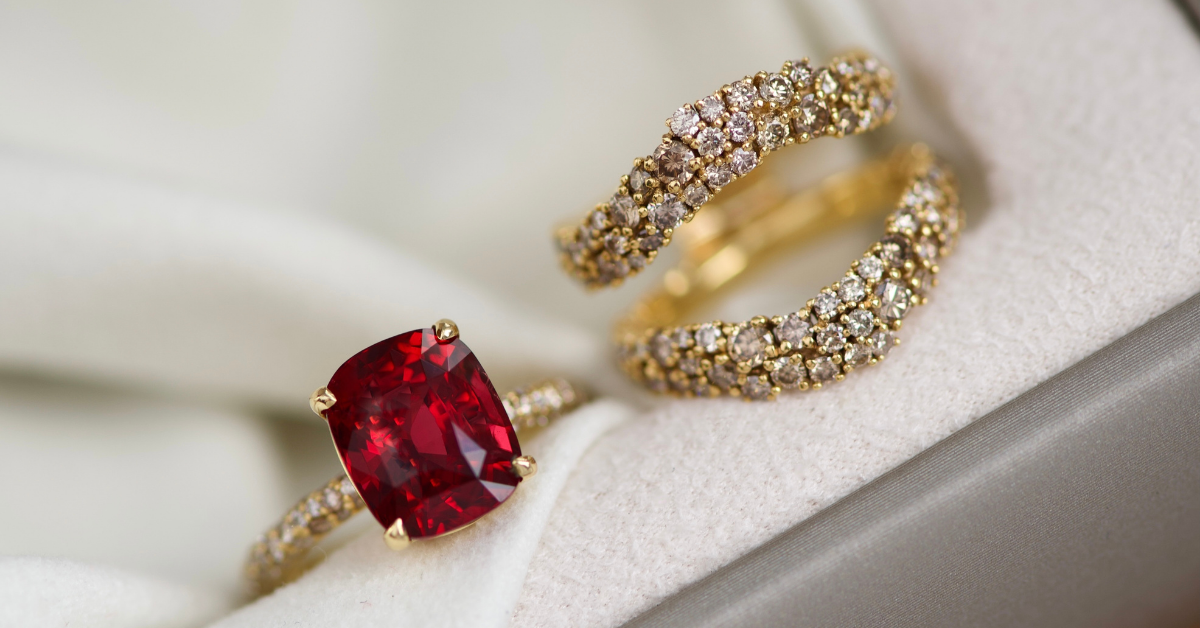 JEWELUXE WORLD is bringing some of Europe's finest jewellery brands and independent designer's masterpieces to Singapore this February. Carefully curated European creative forces, embracing the spirit of the European Renaissance of jewellery designs including Marina B, Alessio Boschi and Amedeo (Italy), D&A Style and Tenzo (Russia) will be showcased at the JeweLuxe Gallery pop-up.
JeweLuxe is also collaborating with a slew of local and international fashion labels to present the Art of Modernising Traditional Craft in Fashion and Jewellery – a month-long of weekly curated experiences for the appreciation of Europe's history of style – from Chinoiserie, to Frills and Ruffles to Lace, Punk and contemporary looks that rock!
When? 16 February to 22 March 2022
Where? JeweLuxe Pop-Up Gallery located at #01-11, Scotts Square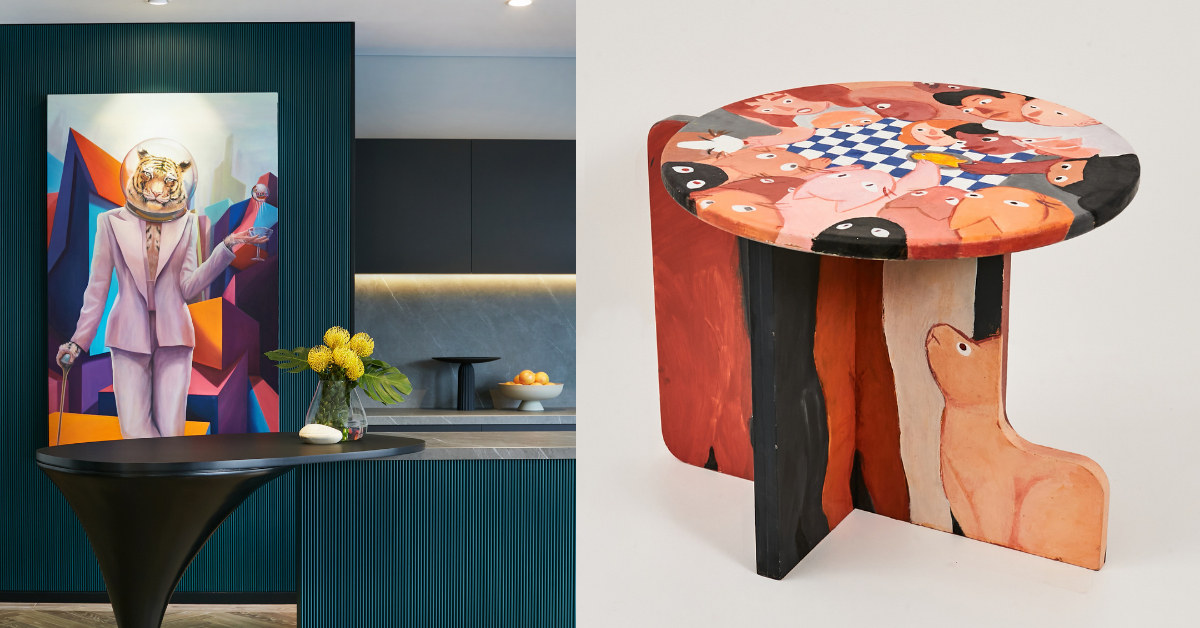 Left: Liminal by David Chan; Right: Una-VOID-able on Deck by Jessin Goh
White Jacket, a multiple-award-winning design studio by interior designer Patricia Ho Douven, has a new home on Upper Circular Road. Masterfully designed yet functional, the fully renovated studio is a Singapore-inspired space, filled with bespoke furniture, statement lighting and paintings designed and created by local artists. The studio also features cosy nooks, a dramatic show kitchen, a retail area and even an art gallery.
This month, White Jacket will host two art exhibitions in its customised gallery space. WJ x NAFA Showcase is a partnership between White Jacket and the Nanyang Academy of Fine Arts (NAFA). On display are 10 wooden stools, created to complement the round table in the retail area.
A Decade commemorates White Jacket's 10th anniversary.Nine young artists were invited to create pieces in their signature style, based on the concept of celebration and encompassing local elements and history. Both exhibitions showcase the works of some of Singapore's most prominent artists and designers. 
When? Now till 31 March 2022, by appointment only
Where? White Jacket, 17 Upper Circular Rd, #03-00, Singapore 058415
Events in February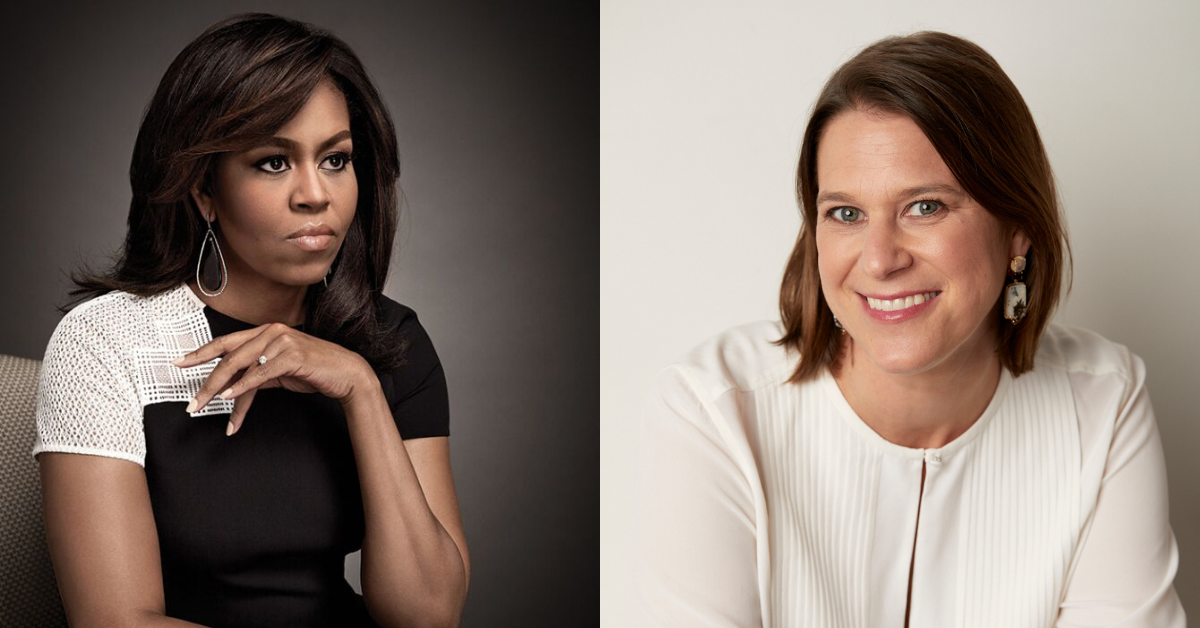 American jewellery designers will be showcasing their collections at JEWELUXE till 15 February 2022. The jewellery festival will feature brands new to Asia including Daria de Koning, Elliot Young Fine Jewelry, and Tagili.
Bringing a fresh perspective to jewellery appreciation, this year's festival will revolve around the themes of Community, Sustainability and Empowered Living. Designs by powerhouse jewellery brands such as Kimberly MacDonald, Faraone Mannella and Paolo Costagli will also be showcased, inspired by the themes.
Former First Lady Michelle Obama, actresses Cameron Diaz and Taraji Henson are just some of the global powerhouses who have been captured wearing Kimberly McDonald's signature fine jewellery designs. With her designs, Kimberly is hoping to empower Singapore shoppers to be inspired by her dedication to sustainability including incorporating reclaimed gold, recycled diamonds and implementing respectful practices.
Another brand that is enabling the art of giving back are two young mums, founders of Elliot Young Fine Jewelry, Jessica Elliott and Jennifer Young are showcasing their pieces for the first time to Singapore shoppers. Their deep passion for social causes is seeing the brand working with an international programme called Direct Relief, a humanitarian aid organisation that is active in more than 80 countries with a mission to improve the health and lives of people affected by poverty or emergencies.
Celebrated Singapore designer behind fashion brand, Ying the Label, will also unveil an exclusive launch of their sustainable jewellery - Colours of the Wind Collection.
When? Till 15 February 2022
Where? JeweLuxe Pop-Up Gallery located at #01-11, Scotts Square
Photo Credit: Poh Yu Khing
SRT is proud to stage Amy Ng's adaptation of August Strindberg's Miss Julie, in collaboration with Hong Kong Arts Festival. This co-production premieres in Asia, making its first stop in Singapore before moving to Hong Kong. For the first time since the pandemic, this production brings together a creative team and cast from Singapore, Hong Kong and the United Kingdom.
Directed by Singaporean Ng Choon Ping, Playwright Amy Ng's adaptation of August Strindberg's Miss Julie transports us into a tumultuous era, where the disintegration of the British Empire is set against the rising consciousness of nationalism sweeping across Asia. Co-produced by Singapore Repertory Theatre and Hong Kong Arts Festival, this is a startlingly provocative play where differences of class and race rub against each other like tectonic plates, resulting in an eruption of sexual powerplay and class manipulation. Gripping to the very end, Miss Julie challenges preconceptions about racial supremacy, sexuality and taboo relationships.
Get your tickets at S$45 from SISTIC or www.srt.com.sg.
When? Till 20 February 2022
Where? KC Arts Centre – Home of SRT, 20 Merbau Road, Singapore 239035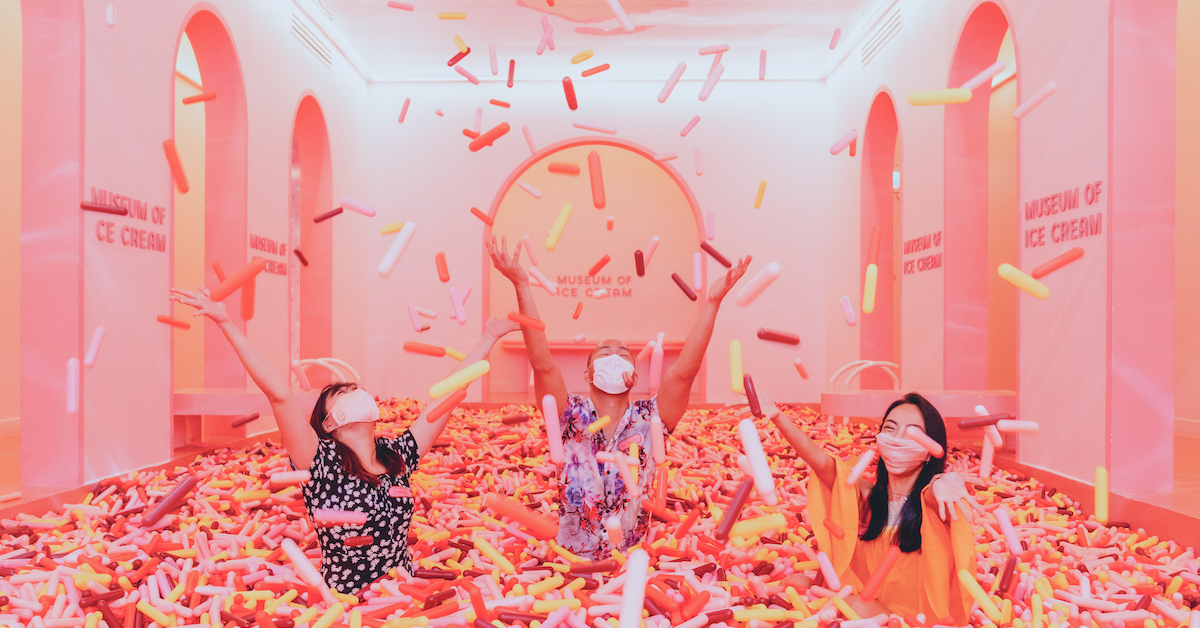 The wildly anticipated Museum of Ice Cream (MOIC) officially opened its doors to the public last year at its first international location, 100 Loewen Road. Smack, bang in the heart of Singapore's historic Dempsey enclave. MOIC Singapore sits on a 60,000 square foot property vibrant with the brand's signature touch of pink, and all things happy! Think 14 multi-sensory installations, a world of stunning sights, sounds and tasty treats galore.
Discover your inner Picasso at the Museum of Modern Ice Cream, race to the latest craze at Marble Run, take a trip overseas to California Dreamin, jam to oldies at the jukebox in Scream's Diner, and unleash your inner child as you leap to new heights at Inflatable - a pink bouncy you HAVE to get on. Make sure to take your time and enjoy the largest MOIC Sprinkle Pool ever created. There's no such thing as an age limit to enjoy MOIC. From the most Instagrammable backgrounds you'll find in Singapore city, to limitless fun for the kiddos, you can easily take between 1-2 hours to explore the destination.
Oh, and you need to keep your masks on at all times, except when you are eating unlimited servings of decadent ice cream treats! These include delicious flavours like Strawberry but also those with a local twist - such as Pulut Hitam Potong ice cream, Lemon Bliss Balls, Apple Pie Soft Serve, Lychee Bandung and Taro Milk Tea ice cream sandwiches - as well as unique flavours like Pina Colada ice cream.
MOIC is introducing an all-new Night at the Museum experience to help deepen on-site interactions for young adults and couples through play, promising an evening of activities and intimate conversations to facilitate connections that guests will share long after they leave. Cone-nection Cube is a series of quests for guests to complete that leads them to open up to one another, connect, and form fond memories. The reward for completing the Cube is a celebratory sprinkle shot at the alfresco bar made exclusively for the Night at the Museum experience! 

The evening experience also welcomes guests with a refreshing, floral Hendrick's Lunar Gin cocktail (or mocktail), served at Scream's Diner whilst you bob to old-school jams that can be selected and played on a vintage jukebox.
MOIC Singapore is open from 10am to 11pm, Thursday to Sunday. Reservations begin from S$38, and children two years old and under enjoy complimentary entrance. Please read the rules of entry based on your vaccination status.
Night at the Museum experience opens from 1 Feb 2022 from 6pm, Thursday to Sunday, and the latest admission time is 8pm. Tickets start from S$48 and the experience, which takes 60 to 90 minutes, comes with a Hendrick's Lunar Gin cocktail and unlimited sweet treats. Limited tickets to Night at The Museum are now available at tickets.museumoficecream.sg.
Where? Dempsey, 100 Loewen Rd, Singapore 248837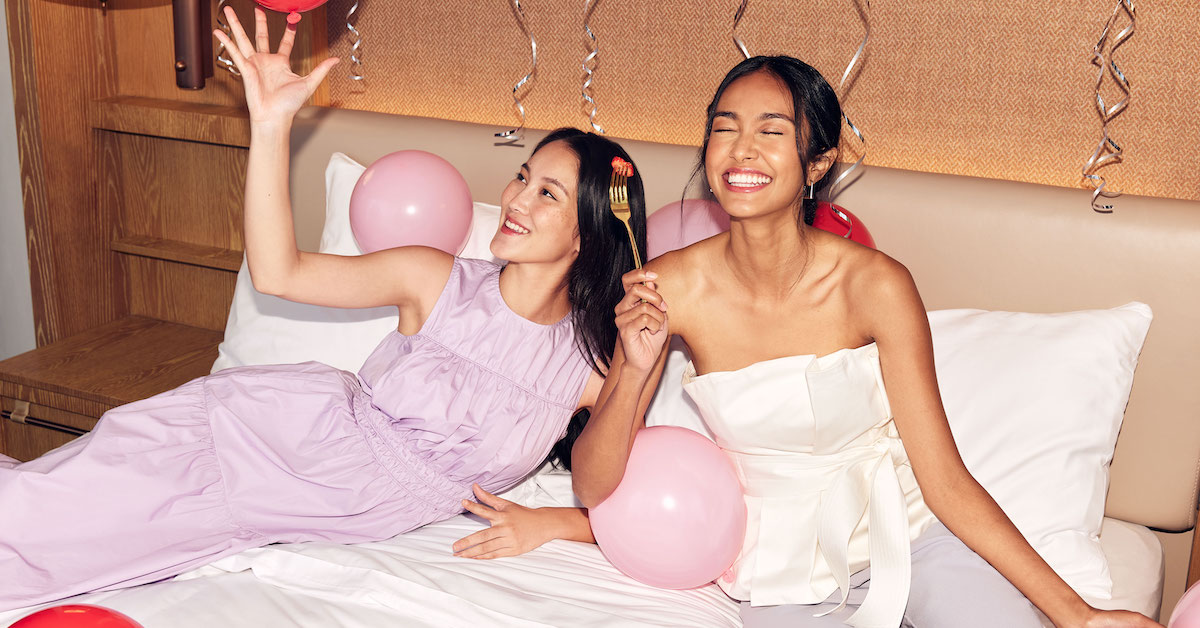 Love, Bonito is celebrating Galentine's Day, honouring sisterhood and female friendships. So grab your BFF and enjoy a fun afternoon at their ION Orchard outlet!
Get your nails done with Nodspark, customise yourr own body wash from Nude & Jar, and be the first to taste their Love, Bonito exclusive tea from 3ThirtyTea. A sure-win Gachapon machine will also be set up in-store, so Lady Luck is sure to be on your side. Before you leave, remember to snap some IG-worthy pictures at the Galentine's Day-themed photo corner for the memories.
Revisiting nostalgic ways to express love and appreciation – through letters of love - Love, Bontio's Exclusive illustrated Galentine's e-gift cards with special notes of encouragement will be available for friends who are in need of retail therapy. Designs feature punny pickup lines, accompanied by adorable hand-drawn graphics, which are sure to bring a smile to their faces.
When? 11 and 12 February 2022, 3pm-9pm
Where? ION Orchard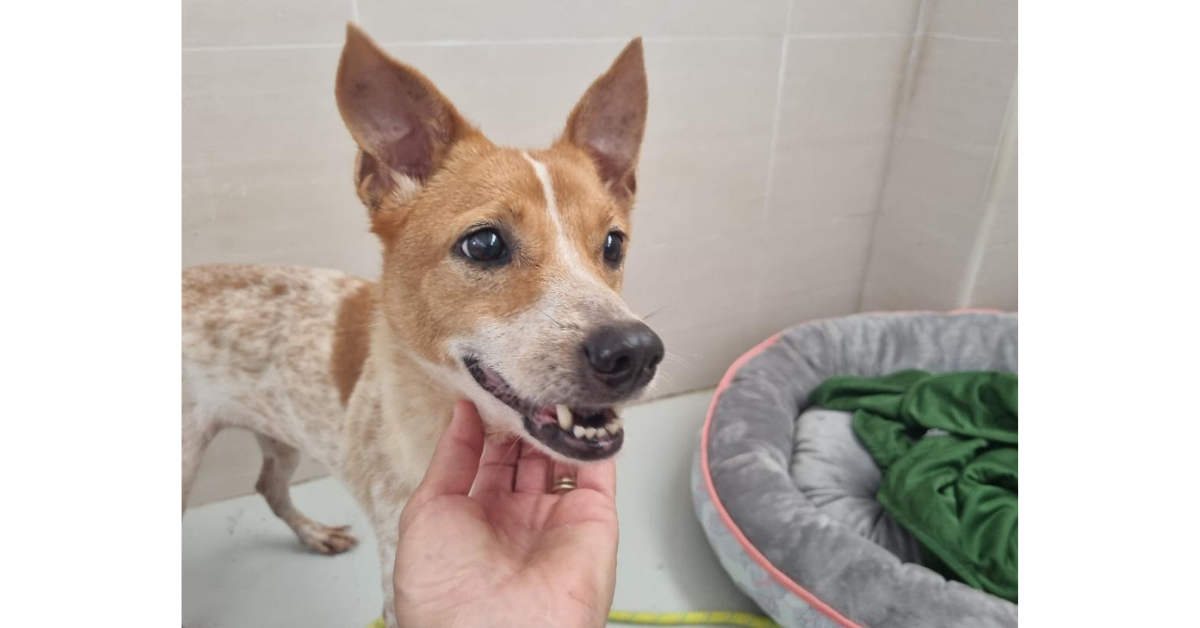 Fundraiser to Support OSCAS (Oasis Second Chance Animal Shelter)
Raise a glass on Sunday, 20 February at Employees Only, to help Fernando, Bob, Clint, Faith, Hope and Speedy Gonzalez to live a better life! Each dog has gone through a traumatising experience and requires medicine, care, food and overall emotional support.
In existence since 2006, OSCAS has helped many rescues from the streets, and for this special occasion the organisation has teamed up with Bacardi and Fever-Tree at iconic cocktail bar Employees Only to help raise money for the cause. EO's own Bryan Bonifacio will be joined behind the bar by renowned bartenders Andy Loudon from Tippling Club, Jun from No Sleep Club, Elliot Pascoe from 28 HongKong Street as well as content creator Victoria Cheng, to serve up a special menu honouring these fur babies and ultimately aiding to find their furever home. 
The selection of crafted cocktails is available at S$20++ each, with all proceeds going to OSCAS and helping to build a better life for the animals. 
When? Sunday, 20 February 2022, 6.30pm – 9.30 pm
Where? Employees Only, 112 Amoy St, Singapore 069932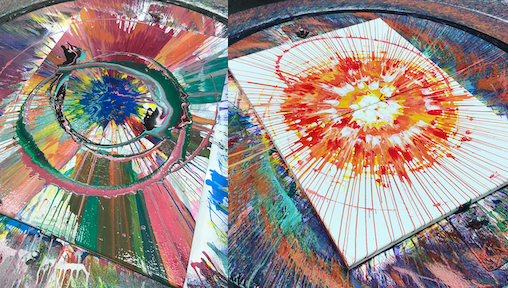 From the founder of Splat Paint House, one of Singapore's most popular art jamming studios, comes a new concept to unleash your creativity - Spin Paint House!
Inspired by spin artists such as Montreal-based Callen Schaub and British artists Swarez and Damien Hirst, create your own masterpiece with the custom-made spin art booths. Get a private booth with a spin painting table that allows you to control the speed and adjust the rotations based on the design you want to create on your canvas. Choose your own paint colours and tools such as pendulums and trapezes that help you create different effects such as waves and splats.
What's more? Each booth comes with a ring light and phone stand so you can capture your entire process easily and show off your final artwork to the Insta fam. Suitable for all ages, this spin art jamming session is fun and safe for adults and kids alike!
Spin Paint House is open from Wednesdays to Sundays. Make your bookings online.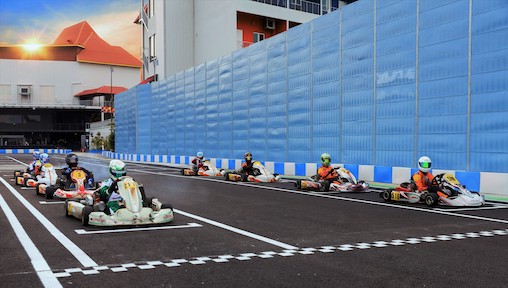 Here's one for the motorsport enthusiasts and thrill-seekers! The Karting Arena will soon be opening their second track in Jurong, offering a full-fledged karting experience.
The Karting Arena is Singapore's only track with electric and brand new BirelArt petroleum-powered karts. Both professional and leisure karters can look forward to racing on a 700-metre long track with 11 technical turns at the new facility. Offering thrills at every turn, there will be ample overtaking opportunities for karters to take on the wider straights while putting their skills to the test as they accelerate out of the corner to hit top speeds. With more room on track, there will also be more speed and exciting grid-starts for group events of up to 30 go-karts on track at any one time.
Don't worry, it's fun and safe. The track was designed with recommendations from professional race drivers to deliver the most thrilling race experience on track and at the same time adhering to CIK-FIA safety requirements.
The Karting Arena is furnished with facilities including a racers' and VIP lounge, private garage units, a helmet disinfecting station, race control room, lockers and more. Visitors can enjoy an unobstructed view of the track with an elevated viewing gallery, or choose to host corporate events at the fully-equipped indoor and outdoor event spaces that offers the versatility needed for both small parties and large-scale events. 
Other amenities at the venue include d'Arena, an activity hub located onsite for those who need to refuel after a day of fun out on the track. The hub offers a range of recreational and sports facilities as well as an array of food choices. 
The Karting Arena at Jurong is available for corporate and private bookings, competitive F1 Grand Prix packages and individuals. Fun Karting rates start from S$25/session for novice (minimum 9 years old and 140cm) and S$35/session for adults. Bookings can be made online.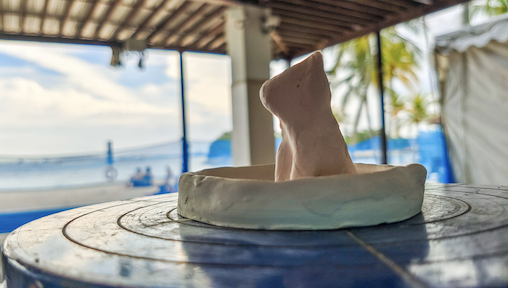 Surely by now, you know there are so many things you can do on Sentosa island and around its beaches. Now, there are a whole host of new planned activities you can enjoy apart from the usual swimming, picnics and volleyball.
Try birdwatching, yoga by the beach, intertidal explorations, and even jumping clay sculpting where you can unleash your creativity.
There is always something exciting in the offing. Whether they are new resort hotels, new attractions, new dining enclaves and more. Siloso Point has a buzzy new space to house the Trick Eye Museum and HeadRock VR, and along with it will be some exciting new dining options like 4AM Pizza, Slake, and Junglefowl — a cocktail bar.
For the latest events, visit https://www.sentosa.com.sg/en/things-to-do/events/.
Events in January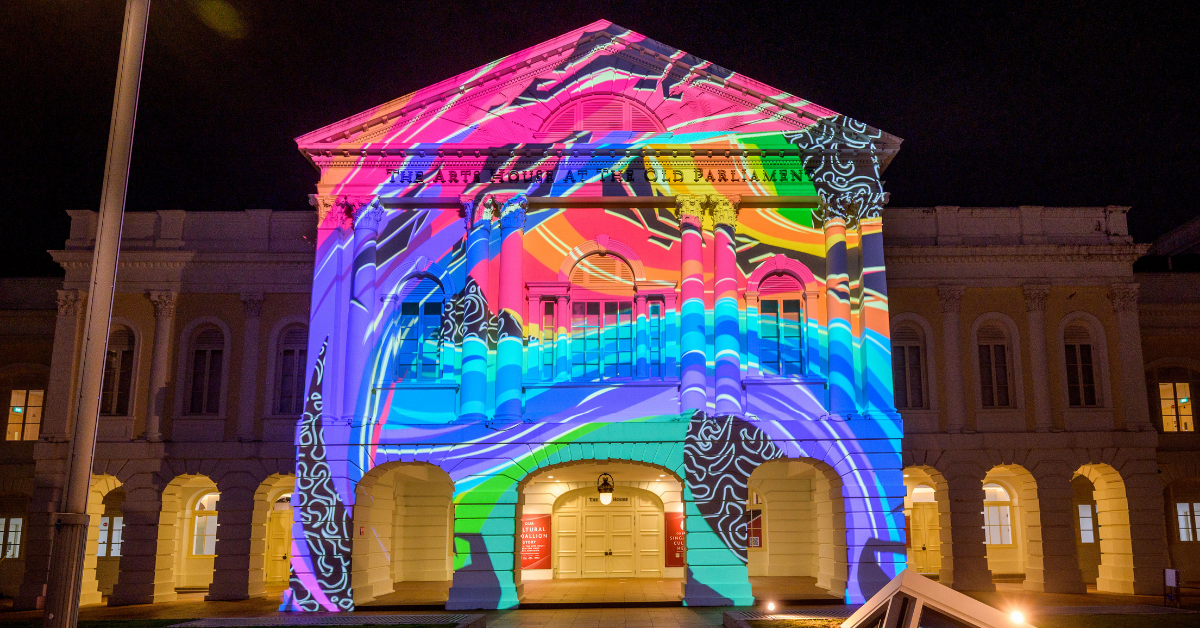 A marquee event of Singapore Art Week, Light to Night Festival will light up the Civic District and beyond with visual spectacles and new interactive art experiences from 14 January to 3 February 2022.
Spearheaded by National Gallery Singapore, the displays can be viewed across the Asian Civilisations Museum, Esplanade – Theatres on the Bay, The Arts House, Victoria Theatre & Concert Hall, and new collaborators including the National Library Board, Capitol Singapore and Funan.
Artists and creatives were challenged to create artworks that uncover new perspectives and stimulate conversations based on their understanding of how the world has evolved in the "new normal". Audiences, in turn, are invited to engage with these novel viewpoints. The exciting phygital format means scanning QR codes and using AR technology to interact with the exhibits.
Our two favourite art installations can be found at the Padang. Flight by LiteWerkz is an interactive installation inspired by the flight of birds that encourages introspection and self-discovery. Flight responds to Bluetooth signals emitted from festivalgoers' mobile devices, to generate a symphony of light and colours that reorientates one's perception of space. In contrast, Fragment of a Shoreline by Spatial Anatomy and Akai Chew with OFTRT brings audiences back to the Padang's history yet encourages them to ponder on the present. Festivalgoers can sit at a reconstructed shoreline from the 1800s as multisensorial features prompt them to reflect on their individual experiences.
Meanwhile, crowd-pleasers including iconic light projections and live performances by Singaporean talents will continue to delight audiences.
When? 14 January - 3 February 2022
Where? Civic District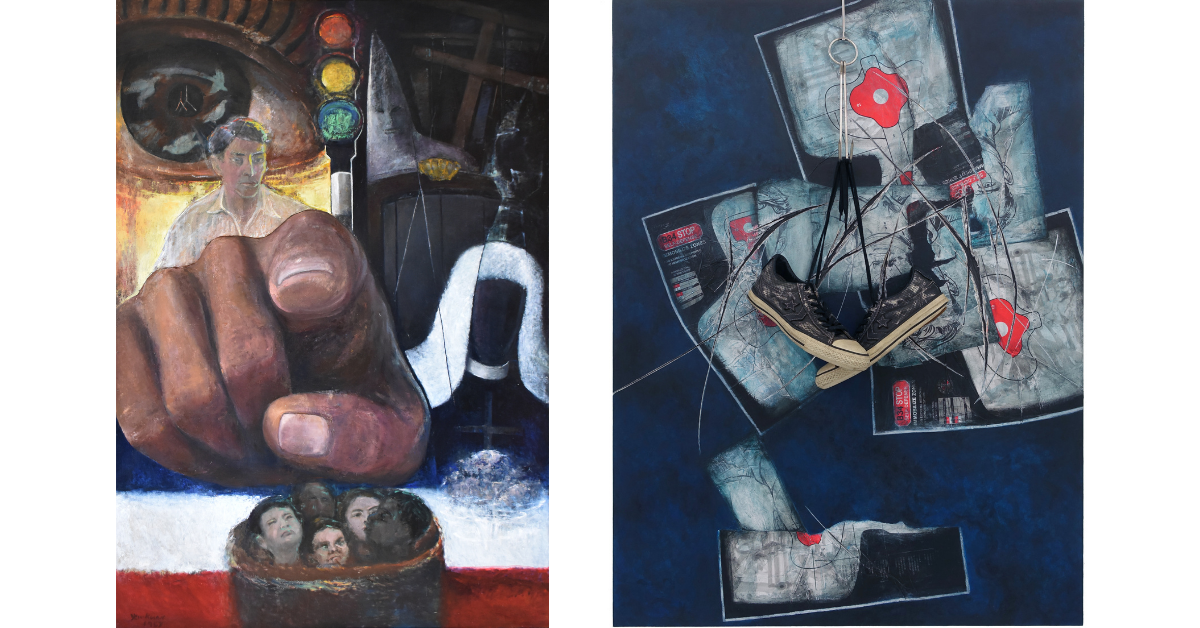 Art Agenda proudly presents its first exhibition of 2022, 'We're Young Once'. Comprising more than twenty works across different mediums and periods from an intergenerational selection of 15 artists spread across two storeys at Art Agenda, the exhibition is curated by young artist-curator Ian Tee. It forms part of Singapore Art Week (SAW) 2022 and is supported by National Arts Council (NAC) Singapore.
"In many ways, this project is born out of the conversations I have had with artists about their experiences and the "art scene" they grew up in. It also reflects my curiosity about the artworks I know through books or images online, but have never seen in person," says Ian Tee.
'We're Young Once' presents a rare opportunity to revisit different moments in history in one setting, and discover unexpected early works by artists we might be familiar with. Though the artworks on view are varied in their approaches, medium and subject matter, they all manifest a youthful spirit – of fearlessness, experimentation and vulnerability.
When? Till 30 January 2022
Where? Art Agenda, 63 Spottiswoode Park Road, Singapore 088651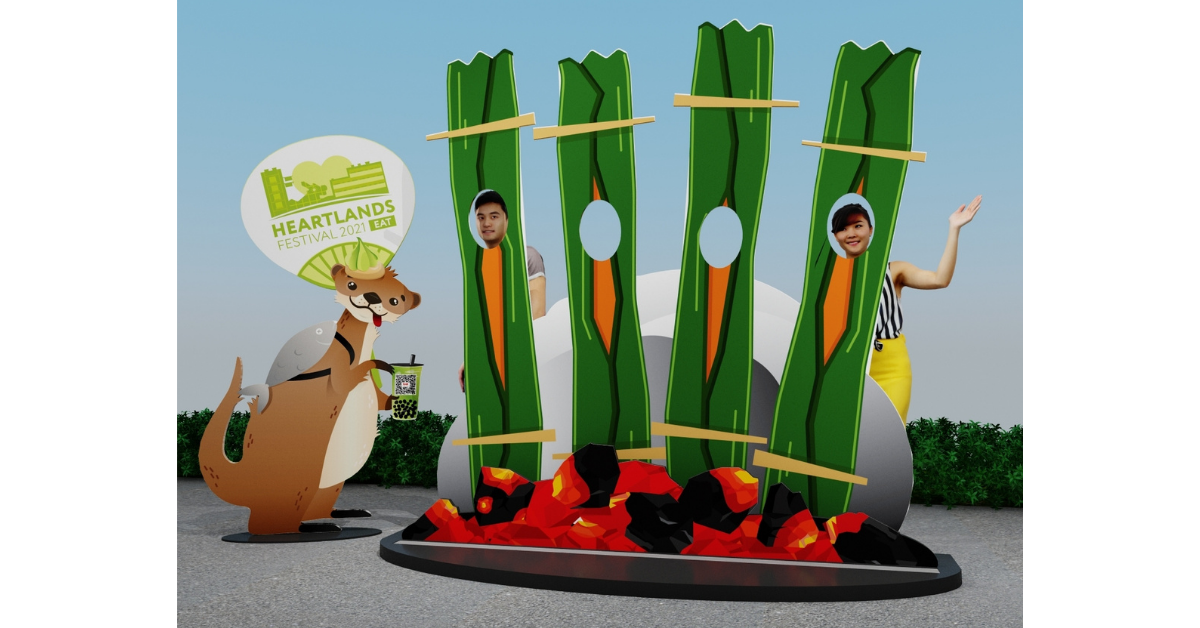 Singaporeans can still make weekends more meaningful by exploring the heartlands with their loved ones! To give individuals a chance to rediscover hidden gems in the heartlands, the inaugural Heartlands Festival is conducting the next few heartland tours on 16 and 23 January 2022 at Ang Mo Kio-Kebun Bahru and Bishan-Toa Payoh respectively.
For the foodies out there, qualifying rounds for the Eddy's Ultimate Food Challenge are still open for sign-ups, and winners can stand a chance to compete with Singapore's most famous competitive eater, Zermatt Neo, in the finals. Aside from the activities, participants can also stand a chance to win cash and prizes worth up to S$3388 in the Heartlands Festival Lucky Draw!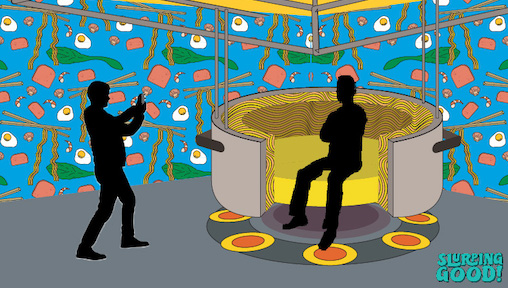 Instant noodle lovers, are you ready for a slurping good time? Get ready for the first instant noodle-themed experience playground in Singapore. Spicing up the Rochor Experience, which includes Eatbox and a basement Marketplace, Slurping Good! will run till 30 January 2022. Located at Tekka Place, right above Rochor MRT, Slurping Good! features 13 interactive spaces over two levels.
Walk through the noodle archway, be greeted by almost any noodle you can dream of and take a journey to find some of the noodles' most important ingredient-companions. Enter interactive rooms filled with murals, installations and games celebrating important ingredients like egg, meat, greens, seafood and cheese and see what goes into making a noodle dish taste oh-so-good!
Don't forget to pick up official Slurping Good! instant noodle-themed merchandise and be sure to check out a selection of curated retail options featuring local brands. Each visitor will receive a complimentary tote bag containing retail and food vouchers, a pack of Nissin instant noodles as well as instant noodle claw machine tokens where you can stand to win Lazada vouchers worth up to S$50. Don't forget to capture memorable moments at the Lazada Photobooth too.
Admission to Eatbox is free and features flavours from around the region with local twists. Some of these vendors include Sugarush, Butcher The Burger Bar, Soul Good Noodle Bar and Chickata. Marketplace is open daily features a wide variety of creative retail options.
Tickets are available at www.slurpinggood.co.
When? Till 30 January 2022
Where? Tekka Place Annex Building, located right next to Eatbox.